Easy Project Lite with quick & easy onboarding
Start a project instantly with Lite version.
However, be ready to extend from
Easy Project Community anytime.
• advanced features disabled • 2 predefined user types • no demo data
Trusted by top companies worldwide
All features for the quickest & easiest start to professional project management:
1. Invent from scratch
Create the logic structure of your project in WBS which is like a mind map view.
2. Plan your project
Give a time-frame to your project - easily with drag and drop Gantt Chart.
3. Manage delivery
Discover the magic of agile methodologies like Scrum and Kanban and guide your tasks from start to finish.
4. Evaluate and improve
Have a look on time and task tracking statistics and see where are your weak points and how to do it better next time.
Why is it "easy to start"?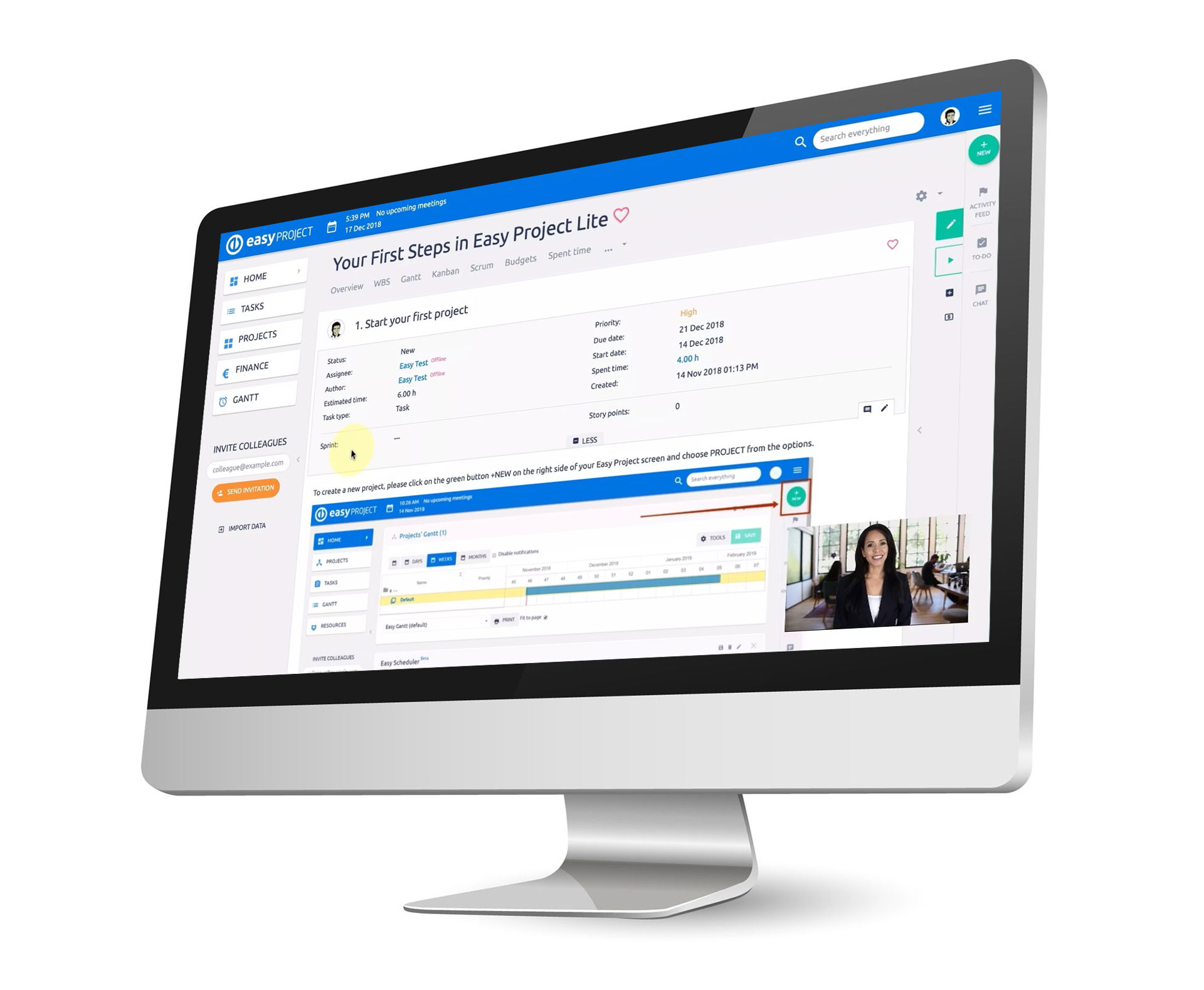 What do users say?
Easy Project has allowed us to take control of our projects, become more efficient and have insight into projects that we didn't have in the past. The support staff at Easy Project have assisted us in developing ways to meet our unique business needs.
Easy Project met our needs out of the box. The product is feature-rich and the price is low compared to products with similar features. We are satisfied with the performance of the product and would not hesitate to choose it again.
Best PM tools & practices
Gantt Chart, WBS, Task & Time Tracking, Kanban, SCRUM, Resources, and much more — all integrated in one application.
Easy to start
2 predefined roles help you to start fast and easy. +15 predefined roles & dashboards suitable for all businesses prepared for you when you are ready.
Fast access
Data centers placed all over the world and solutions for your own server guarantee first level responses anywhere.
Benefits appreciated by Easy Project users
Based on the research made over 40.000 Easy Project users.
100% GDPR compliance
Easy Software takes personal data protection seriously. European regulation known as general Data Protection Regulation (GDPR) brings a number of challenges to all organizations and became one of the most resonated business topics.
Our mission is to provide Easy Project clients and basically all Project community with a reliable software which allows fulfilling all duties of Data Processors efficiently. Easy Project is 100% GDPR-ready from version 1.3 (May 2018).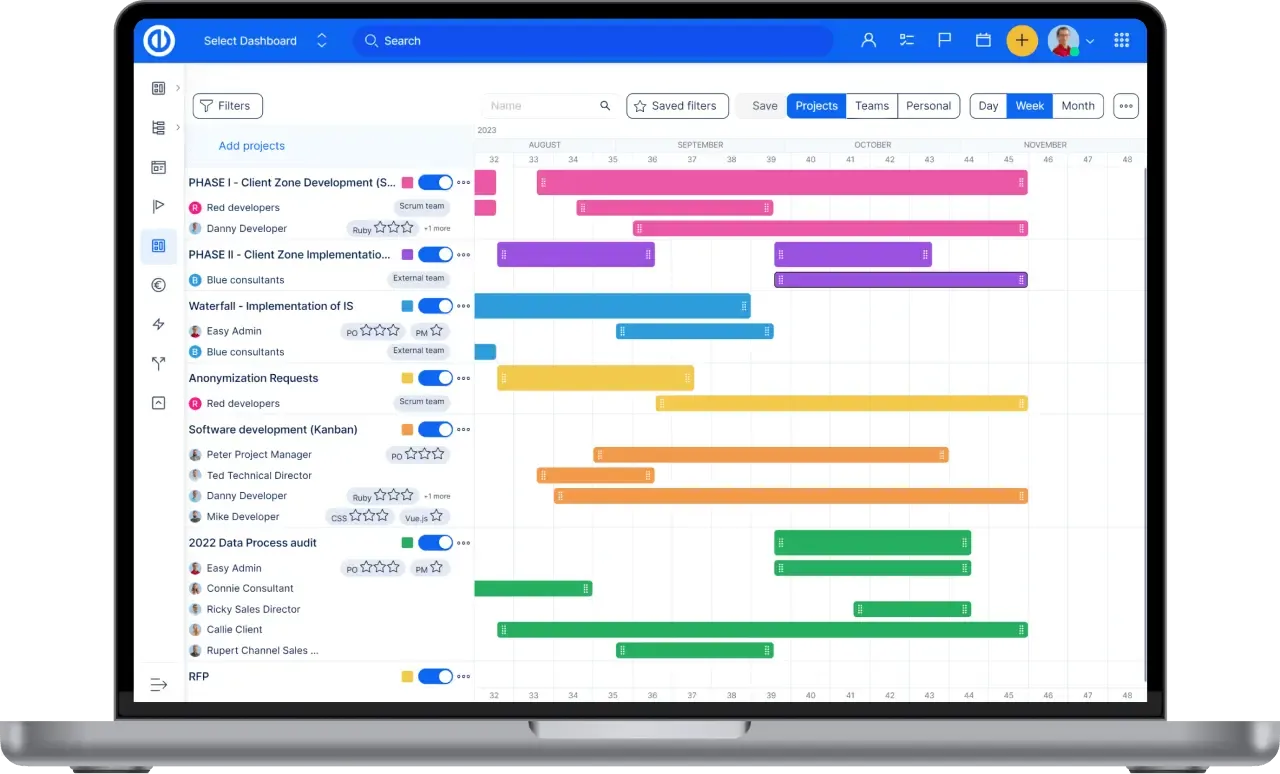 IPMA & PMI standards compatible
SHINE Consulting Ltd.- holder of accreditation of the Project Management Training Program "Project Management in Practice" (International Standard IPMA) and is also a member of the PMI R.E.P. Registered Education Provider. **The PMI Registered Education Provider logo is a registered mark of the Project Management Institute, Inc.