Get your professional implementation service
We are here to help you with original or custom setting in Easy Project. We train, transfer data, configure the settings and would love to see you happy.
Meet Easy Project's implementation team
Jan is our international management expert with a master's degree in the field. He specializes in manufacturing companies and has valuable experience in implementation of core project management features, visualization of data and setting of performance indicators. 
Speaks: EN, RU, CZ
Expert for plugins: Graphs, Agile, Finance
Expert for industry: education, architecture/construction, manufacturing/production, automotive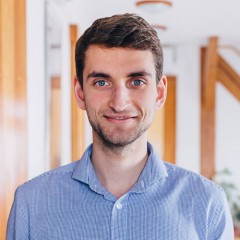 Eliška is our consultant with vast experience collected across different continents and companies. She has both academic and hands-on experience in project management and financial planning and controlling. Eliska has worked with companies of different sizes and sectors. She enjoys hunting out genuine needs of each customer and looking for unique solutions.
Speaks: EN, ESP, CZ
Expert for plugins: Agile, Finance and reporting, Resource management, Tasks management and workflow, System integration
Expert for industry: Software development, Consulting and outsourcing, Public sector, Non-profit, Education, Services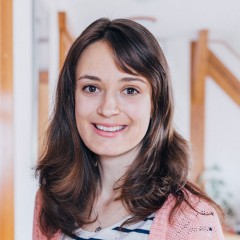 Stáňa is the most experienced consultant on our team, with close to 10 years of experience. She has experience with implementations in companies of all shapes and sizes. Stáňa has experience in academia, non-profits, and the business sector. She possesses excellent analytical skills and has publications, including examinations of project management according to IPMA.
Speaks: EN
Expert for industry: project management according to IPMA/PMI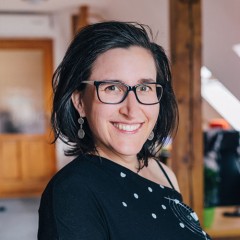 Lilia is one of our most experienced consultants. She has in-depth knowledge of all complex settings and often serves as our internal consultant. Lilia holds a degree in IT and at the moment concentrates more on custom product development.
Speaks: EN, RU, CZ
Expert for industry: software development, manufacturing, finance
Expert for plugins: Agile, Scrum, CRM, Help Desk, Resource Management, Finance, Gantt, Knowledge base, WBS, Repositories, Graphs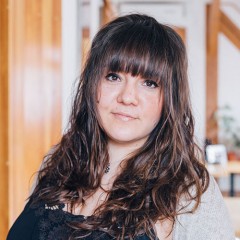 Dagmar has gained vast project management experience in financial corporations. During her Ph.D. studies, she became an expert in data analysis and synthesis. Now, she specializes in solutions for IT companies and research institutions. She enjoys studying specific requirements and bringing efficient solutions to clients.
Speaks: EN, ESP, CZ
Expert for industry: banking, non-profit, services (commerce)
Export for plugins: Gantt, WBS, Resource management, Finance, CRM, Scrum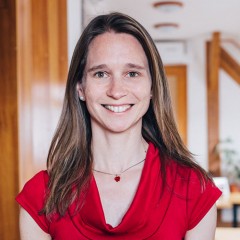 Ludmila is a consultant with extensive experience in marketing operations and sales. Upon completing her studies of economics and management, she gained experience with SAP CRM, Jira, and MS office solutions. She enjoys brainstorming new features with programmers and delivering a solution that best fits client's needs. She prefers to spend her free time in the countryside or attending music concerts and modern art galleries.
Speaks: EN, DE, CZ
Expert for plugins: CRM
Expert for industry: software development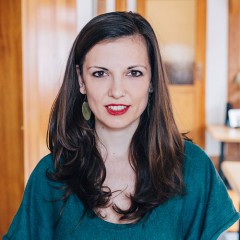 Gabriela is our project management expert in engineering industries and software development. She has good knowledge about IPMA/PMI project management techniques and also she is very interested in agile methods. She likes to help clients with integrations of different software in their companies.
Speaks: EN, ESP, CZ
Expert for plugins: Gantt, Resource management, WBS, imports, Help Desk
Expert for industry: architecture/construction, software development, education, government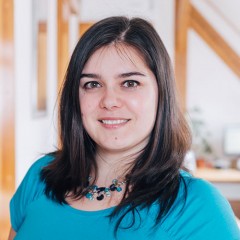 Roman has more than five years of experience in consulting and client-facing roles. He has been primarily focusing on the fields of energy & utilities, research & development, and life sciences. In the past, he also participated in several international projects. Roman holds a master's degree in numerical modeling.
Speaks: EN, CZ
Expert for plugins: WBS, Agile, CRM
Expert for industry: Software development, Consulting, Energy, Utilities, Life sciences, R&D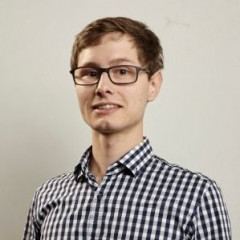 David is an experienced Project Manager with PMP (PMI) and PRINCE2 certifications. He has around ten years of experience working as Project Manager on various internal and customer projects mainly from ICT area.
Speaks: EN, ESP, CZ
Expert for industry: Marketing, Telco, Utilities

About
The purpose of the Easy Project implementation service is to adapt the software to clients' projects and processes and deliver maximum value. Our consultants are familiar with the most frequently used PM methodologies, especially PMI, IPMA and PRINCE2. Each consultant has extensive experience from dozens (even hundreds) of implementations across different industries and company sizes. We always appoint a consultant with relevant experience for your industry who has addressed similar challenges and speaks your preferred languages.
Why professional implementation by Easy Project?
It is a known fact that the success of new software deployment in an organization is quantified by adoption by people and their daily work than just a set of features and functions. At the same time, well-driven business implementation bring to customers:
A shorter time to full deployment and full operations readiness

Education about best PM practices from our consultants and adopting those into your teams and processes

Faster and happier adoption of software by users and teams through proper implementation of productivity tools.

Meeting the project plan (time and budget)

Training your staff to help you adopt your system for ongoing changes in your business life.
For on-site implementation and local services we can find a suitable partner for you. Just contact us.
Pre-defined packages
Pre-defined packages serve clients which expect to configure the system mostly by their own resources but want to be sure about the success of the project and getting all the power of Easy Project.
1. Professional Implementation (10 hours)
General: Package for users who want to receive the Easy Project adjusted by professionals
Scope: the essential setting of Easy Project so you can start to work immediately!
Includes:

10 hours consultations
Permissions divided into three roles
Set the users
Up to two trackers by type of tasks
Set the statuses of tasks and workflow
Several basic custom fields
Default filters adjusted to your needs
Three users dashboards
2. Professional Implementation (30 hours)
General: Package for users who want to increase effectivity their projects and users by optimal setting of Easy Project
Scope: a complete setting of Easy Project to support your internal processes and to make your business smoothly flow!
Includes:

30 hours consultations
Permissions
Users
Roles
Trackers
Set the statuses of tasks and workflow
Custom fields according to your needs
Default filters adjusted to your needs
Filters necessary for your reporting
Users dashboards
Project dashboards
KPI dashboards
3. Professional Implementation (50 hours)
General: Package for exacting users who want to get the best customisation
Scope: Complete setting of Easy Project according to all needs of your departments and divisions
Includes:

50 hours consultations
Permissions
Users
Roles
Trackers
Set the statuses of tasks and workflow
Project structure according to product, departments or divisions
All necessary custom fields
Default filters adjusted to your needs
Filters necessary for your reporting
Users dashboards
Project dashboards
KPI dashboards
Departments/divisions dashboards
4. Resource Management Implementation (5 hours)
General: Setting up Resource Planning and Resource Dashboard
Scope: Resource Management configuration and best practices
Includes:

E-learning about Resource Management and Attendance Management configuration
5 hours consultations: Entry consultations - analyses and recommendation; important dependencies, setting-up Resource Management settings, configuring filters (max. 5); configuring Resource dashboard (focused on modules explanation)
5. Help Desk Implementation (20 hours)
General: Setting up Help-Desk
Scope: Help-Desk implementation (basic PM as pre-requisite)
Includes:

E-learning about Help-Desk and Alerts, Easy Buttons
20 hours consultations: Analyses. Configuration, Training, Productivity - Setting-up Home Page for HD operator and HD Manager, Setting-up general HD dashboard, setting up Easy Buttons, Filters (max. 5)
6. CRM Implementation (20 hours)
General: Setting up CRM
Scope: CRM implementation (basic PM as pre-requisite)
Includes:

E-learning about CRM, Contacts
20 hours consultations: Analyses. Configuration, Training, Productivity - Setting up general CRM dashboard, setting-up homepage for Account Managers and Sales Director, Filters (max. 5)
9. Custom Scope Implementation
If you need a custom offer, leave us your contact and our sales staff will get back to you shortly.
General conditions
"- All meetings are delivered through a virtual meeting solution. All participants shall attend individually and be equipped with a headset."
"- All packages of services have a dedicated and fixed number of hours. Easy Project consultants can provide a spent time report on request."
"- If not stated explicitly otherwise, implementation is delivered in English; all documents and written documentation will be delivered in English."
General Provisions
1.1. New application versions
We develop and improve the application continuously. New versions are released in the following cycles:
A new version is released every three months
The development of a new version is frozen one month before its release so that it can be tested
Bug fixes are released every 14 days
Your suggestions related to the application development will be implemented in cases where they are beneficial to the majority of our clients and in compliance with our product development strategy. Our goal is to make project management easier.
1.2. Collaboration process
We appreciate open communication. We are entering a mutual process of implementing new software in your company. We believe it is beneficial to both sides if we share important information openly and in time.
The communication may be carried out by email, online meetings, phone calls and personal meetings. For successful completion of the implementation process, mutual communication on operational level is needed. For this reason, each party should react quickly when contacted by the counterparts. We are usually able to react within two working days.
During the implementation the consultant will collaborate with our other internal departments. Resolutions of issues which are not directly related to the implementation will be delivered to you by our support team. If there is a need for an intervention on the client's server or another server-related consultation the communication will be passed to our server support specialists. If you are not fully satisfied with the work of our support departments during the implementation, please advise your consultant. Your feedback is important to us.
1.3. Prepaid hours and reporting of the spent time
The information on the number of prepaid hours can be found in the introductory table of this protocol. The implementation is usually carried out remotely. If you preferred personal meetings it is possible to arrange them in the Easy Software offices. Should you prefer to arrange meetings at your premises, it is possible to cover the travel expenses from a portions of the prepaid budget (the implementation hours bought) or to pay the travel expenses on the top of the implementation budget. The travel expense rate is 14 CZK/Km. Time of the consultant spent on the journey is already included in this rate.
The spent time reports are typically sent to the client when approximately half of the implementation hours from the prepaid budget is spent and then when the last five hours are left. A consultant provides, separately from the time report, a proposal on how to spend the remaining hours.
The implementation consists of the following phases. The sum of the time spent on each phase is equal to the total prepaid budget of hours.
Initial analysis (usually 1-2 hours)
Initial online meeting (usually 0.5- 1 hour)
Configuration of the application (the work effort depends on the complexity of the requirements on the settings)
Training (min 2 – 4 hours)
Additional requirements on the configuration
Support during the implementation and testing during implementation (emails, phone calls)
Specifically, the following activities are covered by the hours from the prepaid budget:
Time of the consultant spent working on your implementation, configuring your application
Analysis of your requirements
Internal consultations of your requirements
Required consultations
Drawing different scenarios of how to implement your requirements
Preparation and updates of the implementation protocol
Implementation related meetings and phone calls
Training
Email communication with the consultant
Organization, planning and scheduling the meetings
Coordinating internal departments if their involvement is needed (Support, server specialist)
Time of the consultant spent on the journey (unless it is paid separately, see the first paragraph)
Management of the implementation project
If certain system behaviour is reported as a bug but is eventually proven to be correct the time of the consultant spent dealing this request is also covered from the budget
Work of server specialists on your server
Work of server specialists dealing with your requests
The following activities are not covered by the prepaid budget and hence not paid by the client:
Work of the support team
Fixing possible bugs
1.4. Increase of the prepaid budget
It is possible to increase the budget of prepaid hours only after your confirmation. The hourly rate is 69 EUR without VAT. An increase to the prepaid budget is usually necessary because of the following reasons:
It turns out, after the introductory analysis, that the original estimate of implementation hours was too low. The consultant will provide you with an updated estimate of activities to be done do compete the implementation. This plan will also show which activities in particular need more attention (hours) than originally estimated
If you wish to be informed about spent time more often than in paragraph above.
It is not possible to implement your requirements in the standard application interface thus a custom development is needed.
The support on your server was not taken into consideration for the implementation hours estimate but is nevertheless is required.
Additional training is required (which was not accounted for the original estimate)
It becomes evident during the implementation process that the number of prepaid hours is not enough to satisfy all your requirements.