Get your professional implementation service
We are here to help you with original or custom setting in Easy Project. We train, transfer data, configure the settings and would love to see you happy.
Meet Easy Project's implementation team
Stáňa is the most experienced Easy Project consultant on our team, with close to 10 years of experience. She has experience with implementations in companies of all shapes and sizes. Stáňa has experience in academia, non-profits, and the business sector, possesses excellent analytical skills and has publications, including examinations of project management according to IPMA.
Speaks: EN
EP expert in: Project Management according to IPMA/PMI
Focus: Team leader and partner in management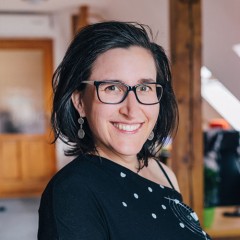 Klara holds an MSc degree in IT. She has a special interest in and in-depth knowledge of the automotive, production, and software development industries and plenty of experience in large-scale business implementations. She is very analytical in her work and is great at breaking down and explaining any complex feature. 
Speaks: EN, DE, RU, CZ
EP expert in: Easy Gantt, Resource Management, CRM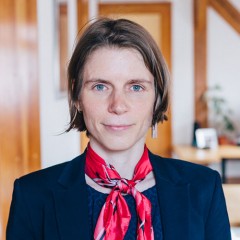 Lilia is one of our most experienced Easy Project consultants. She has in-depth knowledge of all complex settings and often serves as our internal consultant. Lilia holds a degree in IT and at the moment concentrates more on custom product development.
Speaks: EN, RU, CZ
EP expert: Custom Development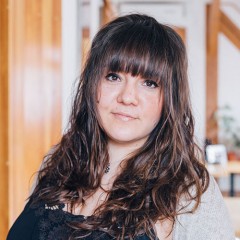 Jan is our international management expert with a master's degree in the field. He specializes in manufacturing companies and has valuable experience in implementation of core project management features, visualization of data and setting of performance indicators. 
Speaks: EN, RU, CZ
EP expert in: Core project management & Data Visualization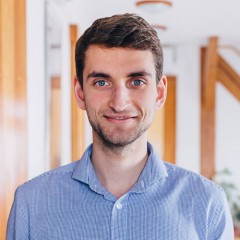 Dagmar has gained vast project management experience in financial corporations. During her PhD studies, she became an expert in data analysis and synthesis. Now, she specializes in solutions for IT companies and research institutions. She enjoys studying specific requirements and bringing efficient solutions to clients.
Speaks: EN, ESP, CZ
EP expert: in Project management and CRM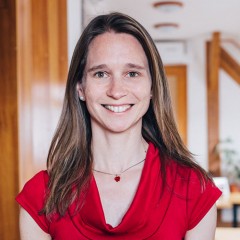 Eliska is our Easy Project consultant with vast experience collected across different continents and companies. She has both academic and hands-on project management experience. Eliska has worked with NGOs and manufacturing businesses and has extensive experience with resource and finance management. 
Speaks: EN, ESP, CZ
EP expert: Context analysis & unique solutions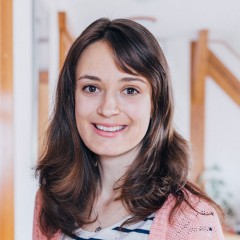 Gabriela is our project management expert in the logistics and engineering industries. She has extensive training in IPMA/PMI and PRINCE2 project management techniques and can easily help clients to integrate those in their daily management. Gabriela also has extensive managerial experience with NGOs and educational projects. 
Speaks: EN, ESP, CZ
EP expert: Help Desk and CRM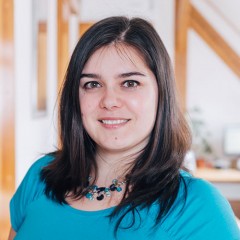 About
The purpose of the Easy Project implementation service is to adapt the software to clients' projects and processes and deliver maximum value. Our consultants are familiar with the most frequently used PM methodologies, especially PMI, IPMA and PRINCE2. Each consultant has extensive experience from dozens (even hundreds) of implementations across different industries and company sizes. We always appoint a consultant with relevant experience for your industry who has addressed similar challenges and speaks your preferred languages.
Why professional implementation by Easy Project?
It is a known fact that the success of new software deployment in an organization is quantified by adoption by people and their daily work than just a set of features and functions. At the same time, well-driven business implementation bring to customers:
A shorter time to full deployment and full operations readiness

Education about best PM practices from our consultants and adopting those into your teams and processes

Faster and happier adoption of software by users and teams through proper implementation of productivity tools.

Meeting the project plan (time and budget)

Training your staff to help you adopt your system for ongoing changes in your business life.
For on-site implementation and local services we can find a suitable partner for you. Just contact us.
Individual scope
Please contact us to discuss your project in detail and get a tailored proposal that addresses your needs.
Our hourly rate is 69 EUR.
General conditions
"- All meetings are delivered through a virtual meeting solution. All participants shall attend individually and be equipped with a headset."
"- All packages of services have a dedicated and fixed number of hours. Easy Project consultants can provide a spent time report on request."
"- If not stated explicitly otherwise, implementation is delivered in English; all documents and written documentation will be delivered in English."