The 6 Things That Stress Project Managers (And What to Do About Them)
Stress is a natural part of project management no matter the business field. A solid PM tool should help project managers manage not only their projects but also the stress they bring. Today, we will look at PM software as one of the best stress-reducing manager's weapons.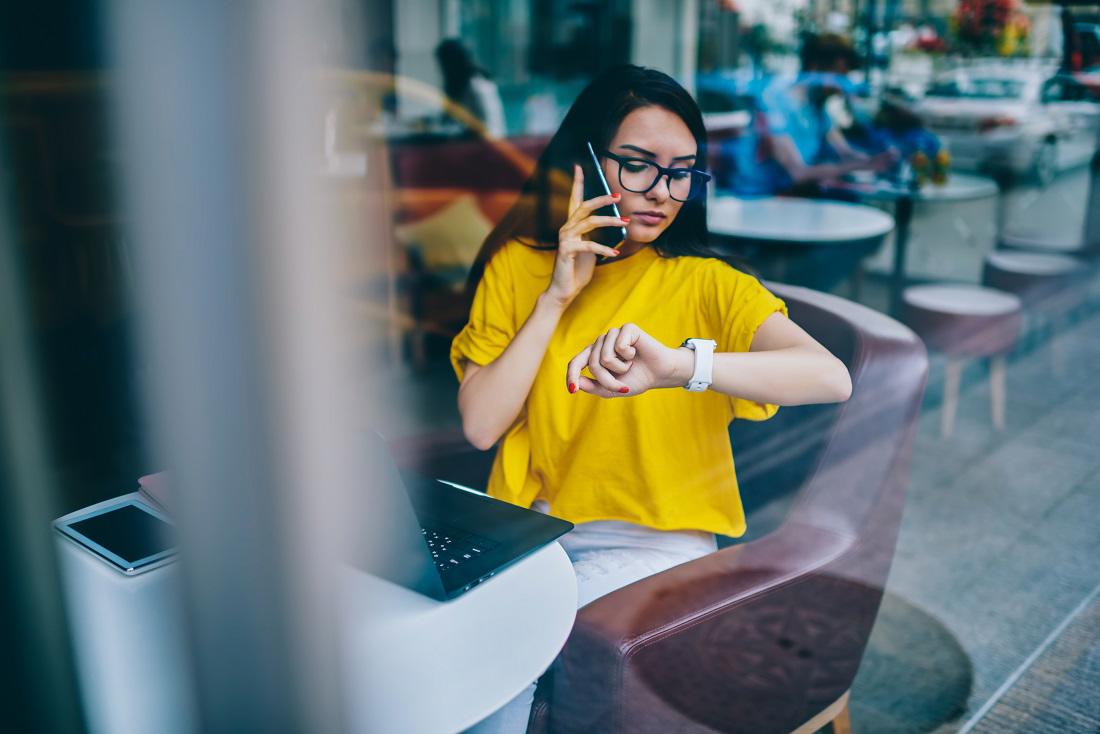 Managing stress is a part of your work
When you first entered the world of project management, surely you felt 'a stress from the new' on your shoulders. Was it unnecessarily bad? It could have very well help you be more vigilant and absorb as much information as possible. Later, as you grew as a PM, the core of your job stayed the same but you changed – you gained more experience including the ability to deal with stress easier.
You surely will agree that being a project manager is not a rose garden but at the same time that with effective tools, features, and processes you can manage not only your project but also the stress it brings within. Around the web, you may read about how to delete stress from your working life but this is not what we believe in – our advice is to manage stress rather than perceive it as an enemy you need to fight.
There are many techniques and advice on how to manage stress at work. From coming to work one hour earlier when the offices are empty or having boxing training in the middle of the day to taking a 'year off'. In this blog post, however, we will focus on PM practices. Combine them with the soft pieces of advice (such as going running) and you will extinguish your stress.
When stress occurs and what you can do about it
As a project manager, you have most probably experienced stress for several reasons – let it be the uniqueness of the current project, a negative ambiance in the company, or an aggravated situation in the private lives of team members. Let's take a look at the recurring situations when stress gets on board with project management. Again, rather than 'killing stress', we want to show you how to deal with it.
"Project management stress is not
destroyable – it is manageable."

1. Budgets, finances
There is always a certain level of stress when asking for more money for your project. Therefore, to defend your budget ideas before the stakeholders, use the proper Cost breakdown structure. It will provide you with an overview of all the project costs (including the works done by subcontractors). Its visuality and customizability will work in your favor, too – they make the data easy to understand. So, when you stand in front of your client and present your demands for the budget increase, you do not have to guess but bring up as precise estimations as possible.
To make it even more efficient, combine CBS with keeping a sharp eye on your finances using Easy Project Alerts. Set out what and when you want to be notified and get a warning when the limit is approaching.
2. Responsibility chaos
Project managers often find themselves in discomfort when they start receiving semi-finished tasks from the team members, incorrectly processed assignments, and too many questions which slow down the progress of work. These types of issues usually occur when your team members do not see and understand their part of the job in the bigger – project picture.
On your regular meetings with the team, present the current status of the project via the Gantt Chart. Like this, you can easily explain 1) why things are happening as they do, 2) how the work of team members is mutually influenced, and 3) what and why needs to be done first. When all your team is on track, the whole working atmosphere gets better and your insecurity about outcomes vanishes.
3. Bad decision-making
Making a wrong choice is normal, making a series of wrong choices within a single project is a sign of a problem with decision making. Even though decisions are inherently conflicting, a good set of agile tools for project management enables you to make the ones be based on and supported by bulletproof facts. Like this, you significantly eliminate the risk of having decision-related conflicts on your team.
4. Resource-related conflicts with other projects
Unfortunately, being a project manager often goes hand in hand with being pointed at when it comes to 'the source of all evil'. Your job is namely to organize everyone so that the works progress in the direction of the desired result. That sometimes includes creating a conflict on a multiple-projects level – especially if your team members work on other projects within the company (which is not rare at all). To see the current situation of all the company projects across teams – and the realistic capacity of team members, – use the Global Gantt feature.
5. Inappropriate project management software
Hundreds of affordable tools for project management and still, managing projects does not automatically get easier with them. Why so? Despite the quality, you may pick the wrong tool or software – it does not fit your business, workflow, style of work, or the whole team atmosphere.
For instance, if you are a small company with several projects running at the same time (e.g. 'New website', 'Business proposal template', 'Hiring campaign on social media'), instead of managing your people via a chatting tool (!) or e-mails, consider using shareable Kanban boards where you can directly add and assign tasks.
If you are a project manager with several projects under control – or a team leader of project managers in medium-size or a big company, use Project portfolio features. They will help you plan projects centrally and see their cash flows plus the current vs. the planned performance thanks to the popular Global Gantt feature.
Even though there are many great PM features, do not make the mistake to get each one of them from a different provider/software/tool. If you want to get serious about managing projects, go for an all-in-one tool that will allow you to efficiently do all from one place – finances, work breakdown structure, planning, and many other inevitable jobs.
Lastly, if there is something that for sure increases PM's level of stress, then it is a tool that freezes when it needs to run. With the newest, 11+ version of Easy Project, you can count on a fast-paced, clear software running on Rails 6 and Ruby 3.0. Because the PM software should be nothing less than your partner you can count on. As simple as that.
"Want to win over stress? Combine psychological
tactics to reduce stress with clever PM features."
6. Being nailed to the office chair
The pressure of being a project manager is oftentimes heavy and you may feel it even more when there are other projects in your private life to manage. With the right PM app, you at least do not need to be nailed to your office chair. Anything that allows you to be 'geographically flexible' while moving your project forward at the same time, is priceless. Hence, get software that comes together with a practical, easy-to-use, and handy project management app.
Conclusion
Trying to fight or ignore the stress that your work brings will not make you satisfied. You should learn how to manage it. To do so, you can try several stress-reducing activities on a personal level but do not forget to combine them with the implementation of using the right PM features in your daily working life. A good PM software will enable you – and your team – to see and organize things clearer. The overview you get will be a perfect start for less stressful days in your project management.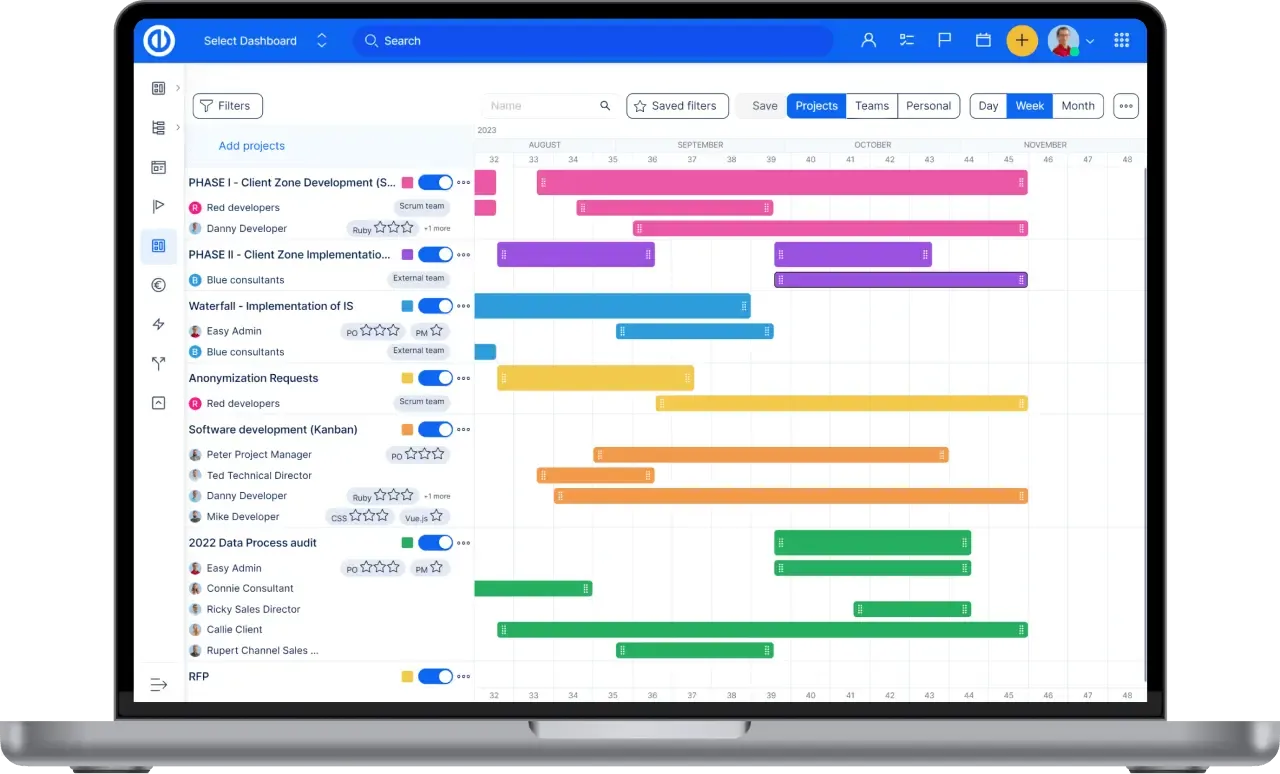 How to manage PM stress? Easy.
Upgrade to improved tools for project planning, management, and control.