Portfolio Management
The real project management excellence lies in the successful organization and implementation of the project portfolio. Easy Project helps you centrally plan projects, provides an overview of project performance and reports on resources, time and budget.
Portfolio Statement
Create portfolio statements and reports in a few clicks. You can easily create a portfolio budget or spreadsheets on spent time, resources, etc. Then, using integrated charts and graphs, you can transform them into a full report ready for presentation.

Portfolio Tree
Get an overview of all your projects at a glance with Portfolio Tree. It allows you to see all your projects with color indicators for overdue projects/tasks, the number of spent and remaining hours, current statuses, and other important project features.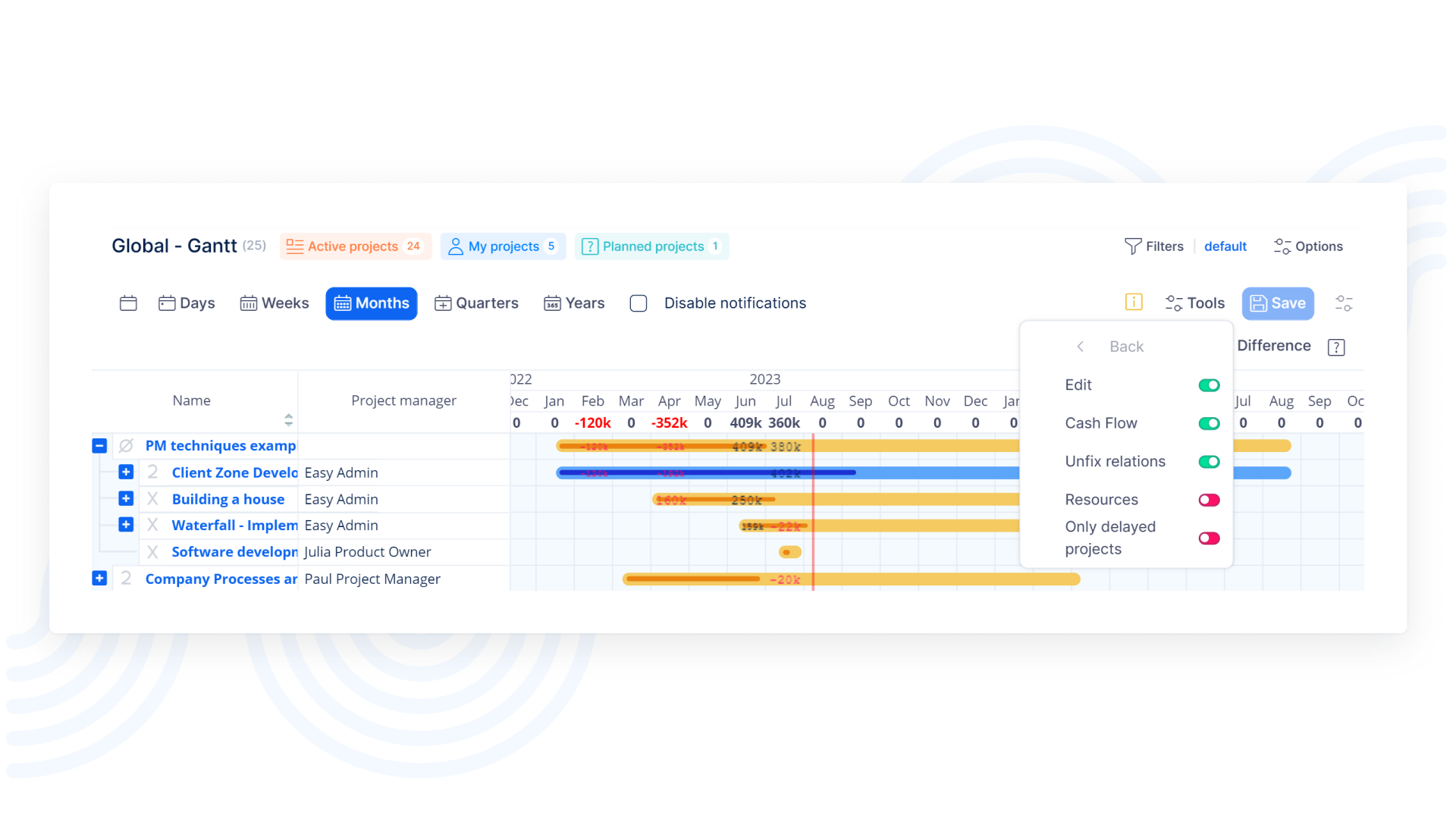 Global Gantt
A must-have for every portfolio manager — Global Gantt, enables accurately planned projects and eagle-view management. It allows you to instantly see current vs. planned performance, as well as resource and cash flows that are spent on each project.