A History of PMI and Its Role in Project Management
Any kind of trade usually has its trade association, an umbrella organization officially representing the business sector and providing related training or networking. Project management is not different.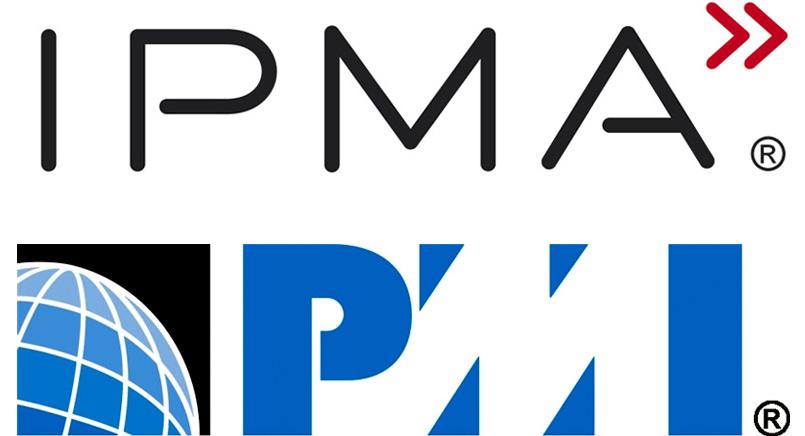 The Project Management Institute (PMI) is a nonprofit organization for people working in project management throughout the world. If you have even a marginal interest in project management, then you've heard of PMI. After all, it has millions of members across the globe.
As an organization, The Project Management Institute offers training and certification in project management field, and it reports on industry trends regularly. The PMI also sets the standard for ethics in the field. Given its immense influence, it's important to have basic information of PMI and its history.
Some Facts About PMI
The footprint of PMI is huge. With over 500,000 members in 208 locations all over the world, 300 chapters and 10,000 volunteers, PMI serves more than 2.9 million professionals in the industry.
PMI researches, educates, develops industry standards, publishes a journal, organizes conferences and offers a world-recognized certification.
The Project Management Institute periodically updates its A Guide to the Project Management Body of Knowledge, which is complemented by volunteers in the industry and recognized by organization American National Standards Institute (ANSI).
A Short History of PMI
But where did PMI come from? What are the roots that support this giant in project management industry? They go back to the 1960s, when project management became a discipline in the aerospace, construction and defense industry. It was in these sectors that the PMI seed was planted.
In 1969, Jim Snyder of Smith, Kline & French Laboratories and Gordon Davis of the Georgia Institute of Technology, had dinner in Philadelphia and agreed that there was a need for an organization to offer project managers a forum for sharing information and discussing their industry.
Later that year, Georgia Institute of Technology in Atlanta held the first formal meeting of the nascent organization. Afterwards, in Pennsylvania, articles of association were filed and signed by five founders of the Project Management Institute.
PMI Standards
At about the same time, PMI spent some of its resources on developing industry standards. This was done through the Professional Liaison Committee, which worked with the Technology, Research Policy and Education Committees. It also co-operated with the American National Standards Committee and Europe's International Project Management Association. By year 1980, these efforts were standardized into project management procedures and approaches. By year 1996, PMI created the first Project Management Body of Knowledge (PMBOK).
In the 1990s, under the leadership of president Virgil R. Carter, PMI tripled its membership base to 90,000 members in 120 countries. Carter's successor became Gregory Balestrero, who directed the PMI for one decade, since 2002. At present, Mark Langley is the president of PMI.
Founders of PMI
James R. Snyder: Founder, fellow and past volunteer executive director, president and chairman of the board, James R. Snyder is member of the Board of Directors of the PMI Education Foundation, Treasurer of the Delaware Valley Chapter and the Editorial Review Board at the moment. He is an Honorary Life Member and was awarded PMI Man of the Year. He was the project manager for PMI's World Headquarters construction in Newtown Square, Pennsylvania.
Eric Jenett, PMP: He was the first to receive Project Management Professional (PMP) certification. Eric Janett is also a PMI fellow and was president of the organization in 1971, chairman in 1972 and its secretary from 1975 to 1976. A founding member of the Houston Chapter, in 1975, he was honored for his distinguished contribution to PMI.
Gordon Davis, PhD: He helped coordinate PMI's early engagement with its academic partners and was a former vice president. Gordon Davis was also a former PMI College of Scheduling board director. He has gained nearly all the honors bestowed by the PMI organization.
E.A. "Ned" Engman: As national representative of CPM Marketing for McDonnell - the automation company, he was the one who sent letters in 1968 inviting people to become part of the organization that would later become PMI.
Susan Gallagher: A project manager, she was part of that first meeting of what would become PMI in Atlanta, and has served as treasurer, vice-president of technical services and director, as well as a presenter of many articles in PMI annual meetings. Susan Gallagher played a fundamental role in the conception of PMI Seminars and Symposiums in 1977.
PMI Certification
PMI has developed a certification program to certify skills and experience in project management. Project Management Professional (PMP) was launched in 1984 and has since become an industry standard. In 2007, PMP was accredited by the International Organization for Standardization (ISO) and by July 2018 it is held by more than 876,000 people.
In order to be able to apply for PMI certification, domain experience levels in the field, levels of education, or both are required. To qualify, a candidate must have a three-year project management experience, 4,500 hours of leading and directing projects and 35 hours of project management education with a four-year degree.
If the candidate has a secondary education degree, such as a high school diploma, an associate degree or equivalent, then he must have five years of experience in project management, 7,500 hours of leading and directing projects, and 35 hours of project management education.
To obtain the PMP certification, there is a test with 200 questions and multiple choices that requires reviewing the PMP handbook. Candidates can view the content of the exam online and get familiar with sample questions. There are also formal study courses offered by PMI chapters or Registered Education Providers (REPs). There are also self-study books published by REPs and other reputable training organizations available. In addition, it is important to know A Guide to the Project Management Body of Knowledge (PMBOK Guide).
Types of Certification other than PMP
PMP is just one of many certifications offered by the Project Management Institute. There is also a Certified Associate in Project Management (CAPM), which is a basic level of certification that requires less project management experience than PMP.
There are also certifications available in Program Management Professional (PgMP), Portfolio Management Professional (PfMP), PMI Agile Certified Practitioner (PMI-ACP), PMI Risk Management Professional (PMI-RMP), PMI Scheduling Professional (PMI-SP) and PMI Professional in Business Analysis (PMI-PBA).
There is also a certification such as an OPM3 Professional, which identifies the Organizational Project Management Maturity Model, which is a standard of best practices for assessing and developing capabilities in project strategy implementation through portfolio management, program management and project management.
Ethics in Project Management
PMI understands that a project manager is a decision-maker, and by taking decisions, they affect people, resources and the environment. Therefore, their choices are not strictly business-oriented but often interfere with ethics. Such decisions can lead to dilemmas and even to the risks, which may cause the project manager to be confused over the right direction. This is especially a problem if project managers find themselves in contradiction with shareholders.
PMI is attempting to wade through these ethical waters and offers some direction through its Code of Ethics and Professional Conduct and ethical decision-making framework. There are many articles, publications and webinars on this topic. The organization also offers an ethics complaint and review process as a tool for project managers. Questions, concerns or ideas can be filed to a PMI Ethics Member Advisory Group member.
Events produced by PMI
Like most trade organizations, PMI organizes a number of events for this industry. In Dublin, Ireland, PMI EMEA Congress 2019 will be held in mid-May. Within three days, there are presentations of keynote speeches, global project management perspectives, and opportunities to network with colleagues in the field.
Throughout the year, SeminarsWorld regional events are also given to provide detailed multi-day training on a specific topic. They offer practical applications and real-life solutions from experienced experts in small groups with practical instructions and with regard to individual needs.
Mega SeminarsWorld is a similar action to those mentioned above, only with a larger selection of popular SeminarsWorld courses, plus morning keynote speeches and organized receptions.
The organization also hosts the PMI Global Conference, which attracts thousands of project management professionals from around the world. It is a three-day action of diversified education that covers all practices, approaches and tools in the industry. There are the keynote speeches curated breakout sessions for leading solutions and networking opportunities.
The PMO Symposium is the place for the exchange of best practices and new insights into the project management strategies and practices. It also provides opportunities for networking and workshops. The event is for leaders and executives who are involved in portfolios of projects, programs, and initiatives.
PMI Awards
The organization awards industry professionals who have shown passion, talent and expertise in their field. Some of these awards include the PMI Fellows Award, which is the most prestigious personal award from PMI, and is recognition of service for the benefit of the organization and the profession.
The PMI Eric Jenett Project Management Excellence Award is recognition of people who make a significant contribution to project management through leadership, technical project management and strategic and business management foresight.
The PMI Young Professional Award is designed for individual young project managers who have a significant impact on project management progress within the organization, expanding knowledge and understanding of project management, and who possess outstanding standards, practices and ethics of the Project Management Institute.
There are also awards for projects, as the PMI Project of the Year, the PMI Project Excellence Award and the PMO of the Year Award.
PMI and IPMA certifications are the basis of Easy Project
Easy Project builds upon professional and internationally recognized project management methodologies, on which PMI and IPMA certifications are based too. With Easy Project, you get all the tools for management of your projects in one software -Gantt Chart, WBS, Resources and Tasks Management, Time Tracking, Agile Kanban and SCRUM, Earned Value Management, CRM and others - for both your personal purposes and management of the entire team or company.
All tools are integrated into a single solution (=Easy Project), that is based on the "Easy Project Management" philosophy: simplify, visualize, plan, manage and evaluate.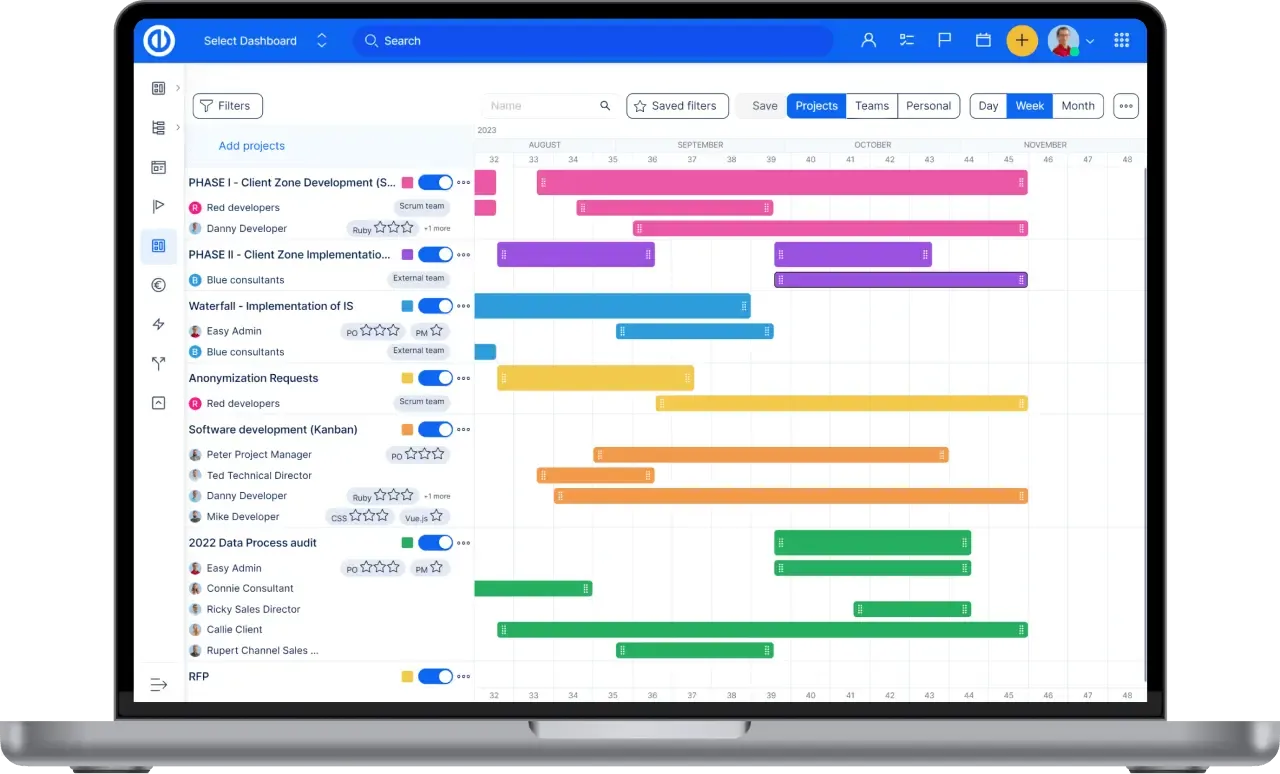 All-in-one software for a modern project manager? Easy.
Get all powerful tools for perfect project planning, management, and control in one software.