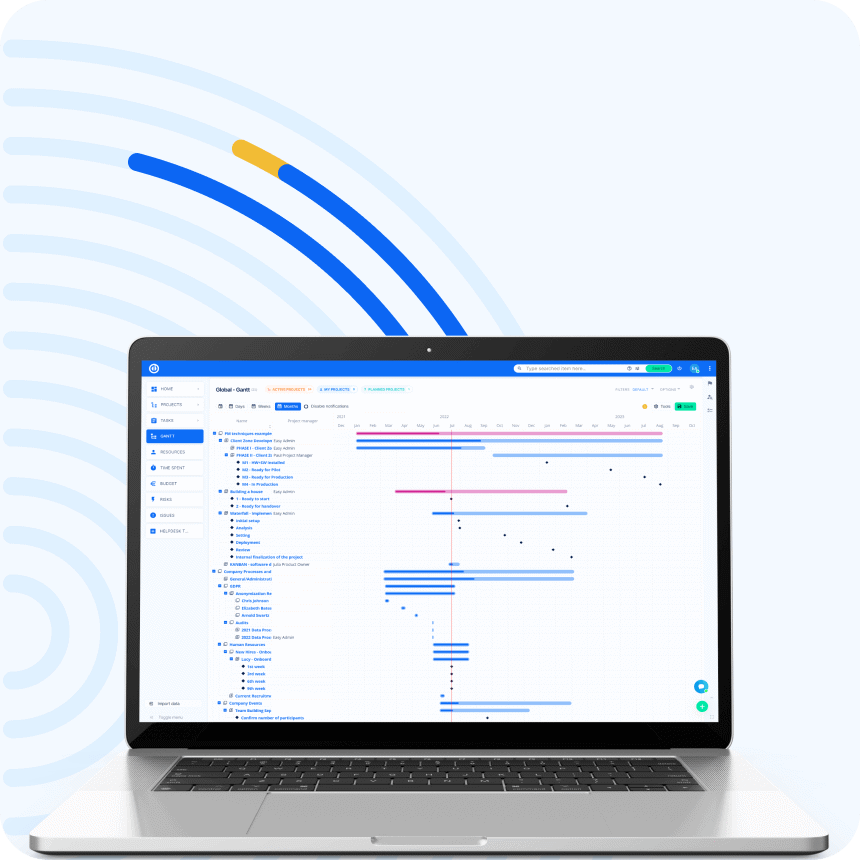 Visual project management with Gantt charts
Plan projects in harmony with your business needs. Enjoy faster planning and project visualization.
Trusted by the best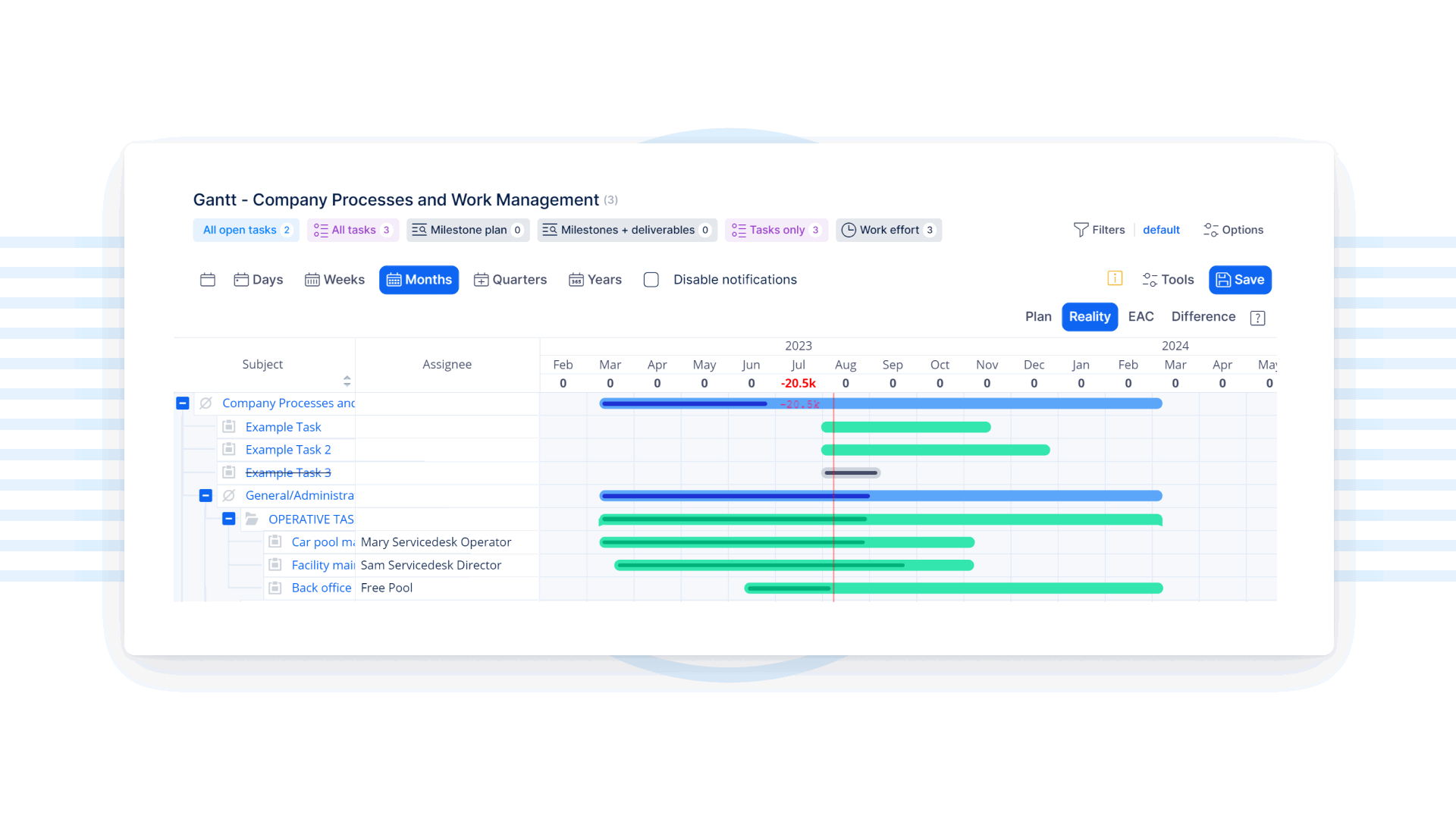 Maintaining oversight of tasks and deadlines
Simplify complex processes using Gantt Chart. In Easy Gantt you can plan and adjust deadlines using drag & drop, create tasks, set milestones, determine relations, assign sub-tasks – making the process faster, more visualized and harmonized.
What do users say?
Easy Project has allowed us to take control of our projects, become more efficient and have insight into projects that we didn't have in the past. The support staff at Easy Project have assisted us in developing ways to meet our unique business needs.
Easy Project met our needs out of the box. The product is feature-rich and the price is low compared to products with similar features. We are satisfied with the performance of the product and would not hesitate to choose it again.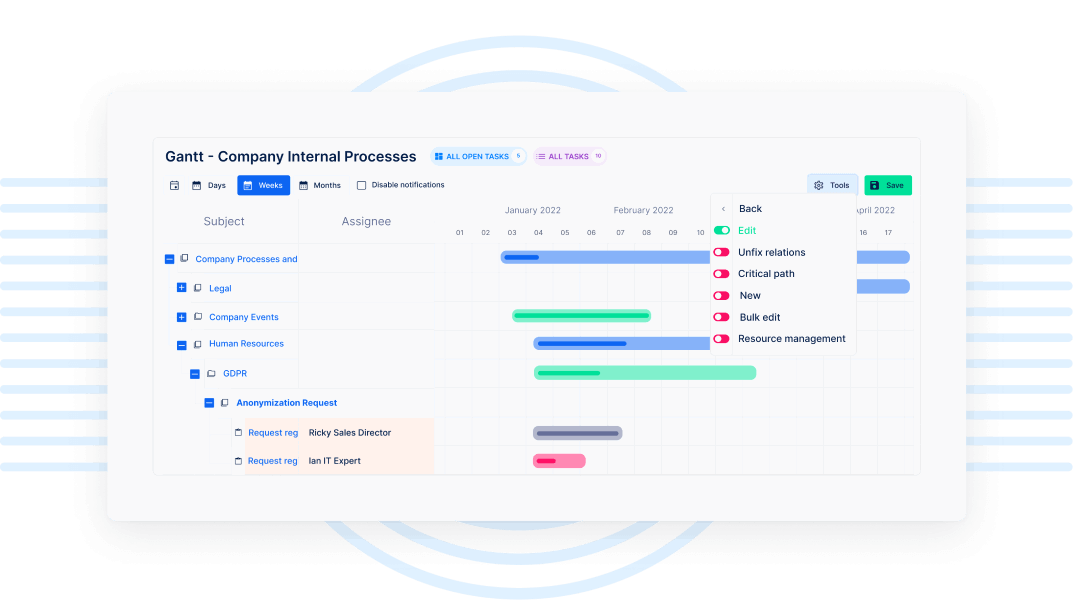 Easy Gantt - the first step to mastering your projects
With Easy Project you get access to tools like WBS, Resource & Task Management, Time Tracking, Kanban and Earned Value Management – available for personal use and teams. All of these are integrated into one adaptable solution that brings harmony to all your project phases:
Pre-project phase and ideation
Project visualization
Task planning
Project execution and delivery
Evaluation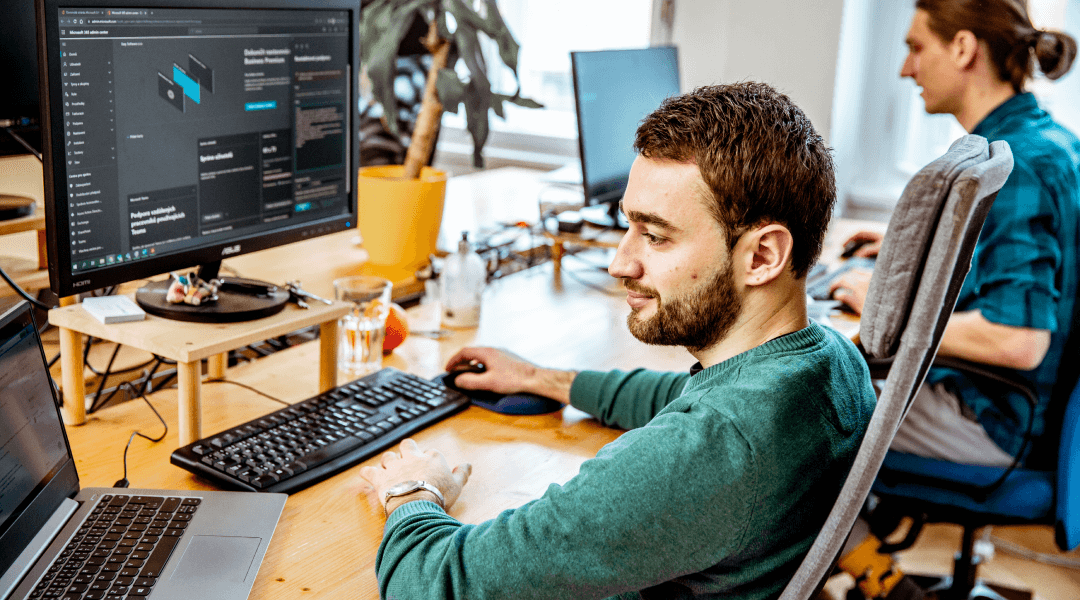 Project harmonization regardless of industry
Easy Project has been developed to match the specific needs of various sectors, such as IT and software, industry, services, education and public. Easy Project can be used on an individual, team or company basis. In other words, in the way that best suits your needs.
How Easy Project helps our users
Our users reported a significant upgrade in overall productivity. Just several months after using Easy Project on a daily basis.
Combine and discover the full potential of Gantt
WBS Tool
Breaks a project down into manageable tasks and visualizes its structure.
Resource Management System
Assign and distribute resources to the created tasks.
Agile Project Management
Increase a team's flexibility and optimize development processes.
Issue, Time and Financial Tracking
Keep track of actual progress and compare it to the plan.
IPMA & PMI standards compatible
SHINE Consulting Ltd.- holder of accreditation of the Project Management Training Program "Project Management in Practice" (International Standard IPMA) and is also a member of the PMI R.E.P. Registered Education Provider. **The PMI Registered Education Provider logo is a registered mark of the Project Management Institute, Inc.