Just-in-time Industrial Management
Increase the accuracy of budgets and timeline forecasting and keep control of scope creep with Easy Project.
Industrial Companies use Easy Project to
Create
a sense of urgency from day one and demand accountability
Track
progress while avoiding micro-management
Focus
on more than one problem and get the big picture
Implement
an organization-wide approach to all projects
Industrial Project Management
78%
of Gantt chart users report that complex projects are more manageable
52%

of Gantt chart users say that it improves team productivity and time management.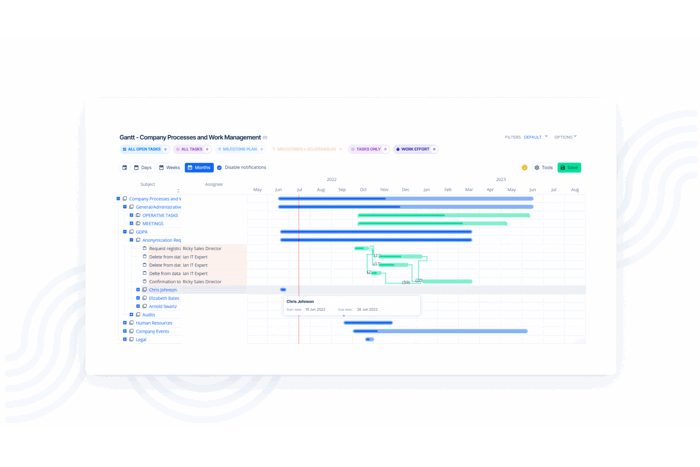 Increase likelihood of success to 80%
by applying core project management methodologies:
Gantt Chart
to implement just-in-time manufacturing through accurately forecasted timelines and control over scope creep
WBS
to clearly define the scope based on client specifications
Resource Management
to accurately forecast your capabilities and easily manage multiple contractors simultaneously
What do users say?
RTL Radio uses Easy Project to maintain a Help Desk, resources, attendance, and of course all its IT and software projects. We like the complexity - using an all-in-one solution is just wonderful.
We use Easy Project's Help Desk plugin to manage our customers. The plugin provides ticketing solutions, which are very handy for us because it automatically creates tasks with pre-set attributes from the received emails.
Case studies of Easy Project implementations