Are You Ready for These 7 Project Management Trends Of 2023?
Like you or your company, project management is evolving – bringing new challenges and solutions to make our work easier. The seven trends to keep an eye on, reflect the evolution of economic, technological, environmental, and social changes around the world. Let's get ready for them together. Here they come!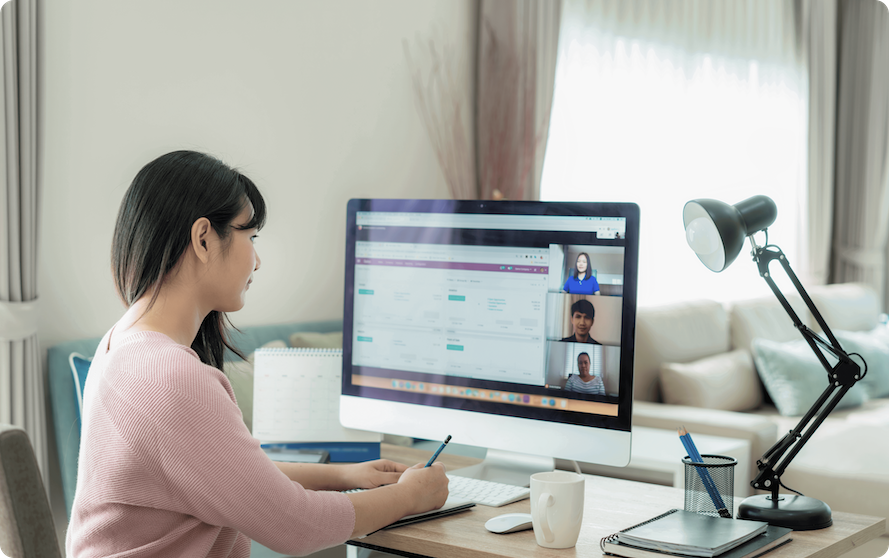 1. Managing Fully Remote Teams
Working remotely isn't a new trend, but it sure will stay with us for the year 2023 – even large teams are lately switching to 100% remote. For management that means additional planning and making sure everyone is in-sync.
How to get ready:
Use tools created to keep teams in sync. Tools such as Easy Project – a top-level solution for remote PM.
Listen to your team's needs. Ask individuals how they prefer to work, what works for them and what doesn't.
Trust your teams, it will motivate them.
Want to learn more about how to manage your team remotely? Read more here.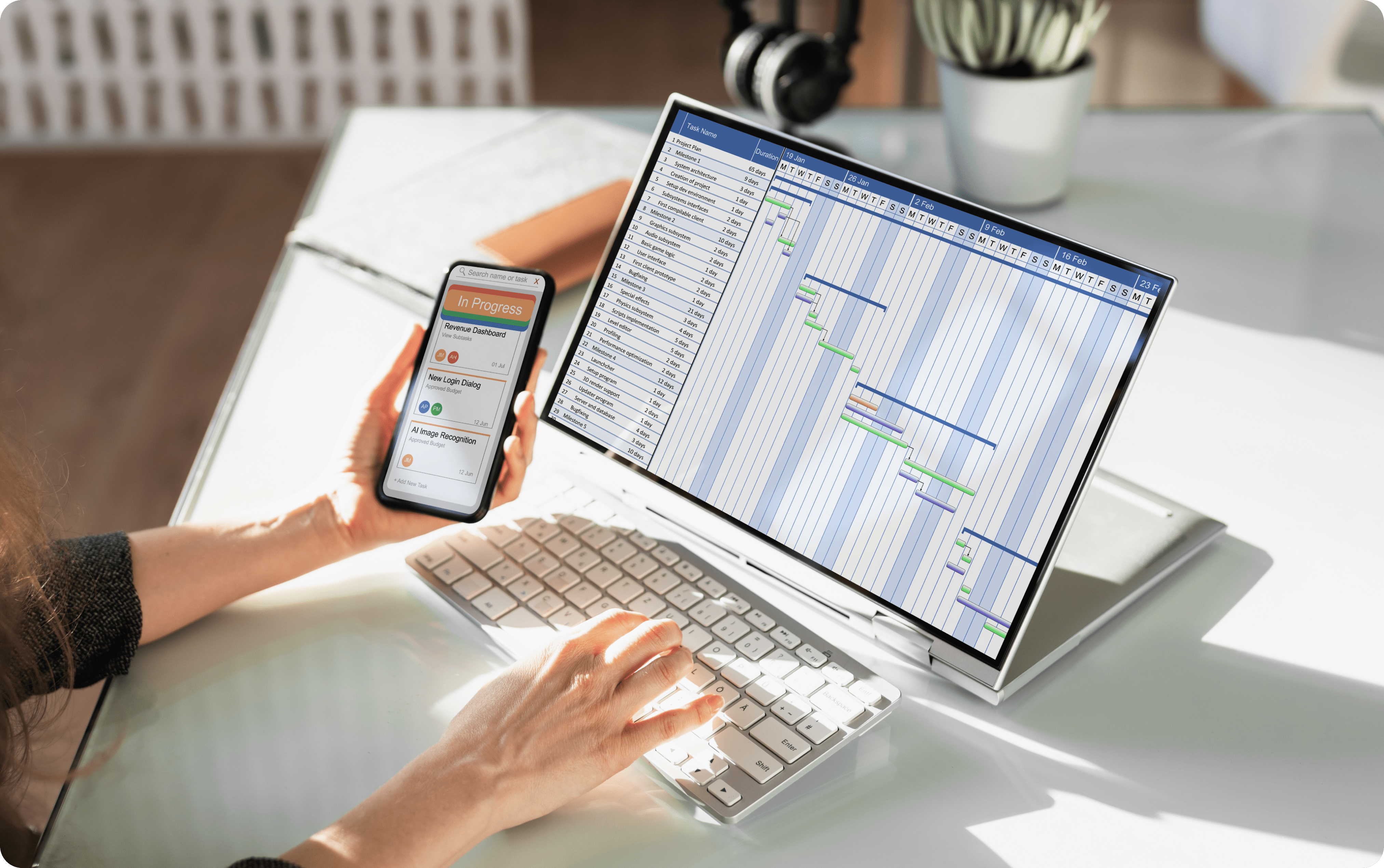 2. Hybrid Approach to Project Management
We wish there'd be one project management approach that works for all projects and teams, but that's not the case. Nowadays, project managers need to be flexible and able to choose the best methodology. To select the right one, they will need to consider the amount of work, characteristics, and resources, while keeping in mind that there's no need to stick to just one method of project management. But as long as the approach works and gives you the right results, it does not matter which one you choose.
How to get ready:
Be analytical. Are you sure the project management methodology in use really fits your project?
Learn about the needs of all team members and flex your agile approach accordingly.
Be flexible and bold. Adjust your agile approach to fit the needs of all team members.
Get advice. If you feel you need help, don't be shy and find an experienced mentor who will help you with the tailoring.
Pass on your agile knowledge to other teams, such as the Ops teams and others, who can learn and benefit from it.
Always think about successful delivery. That's the main goal, it doesn't matter if you get there using agile, non-agile, or a combination of both.
"In Easy Software, we combine methods, for example, in the development of our website. Since we work with an external software agency that works agile and has the characteristics of a scrum team, but is also constrained by a monthly budget and SLA contract, we have found a way to work with milestones and a schedule, but still respond in an agile way. We set a list of requests every month that have an estimation of working hours, and then at the weekly review, we adjust the plan and priorities based on the deliverables. So ultimately we deliver the most valuable improvements for that month while sticking to the resources."
Jan Pavera, Product Owner, Easy Software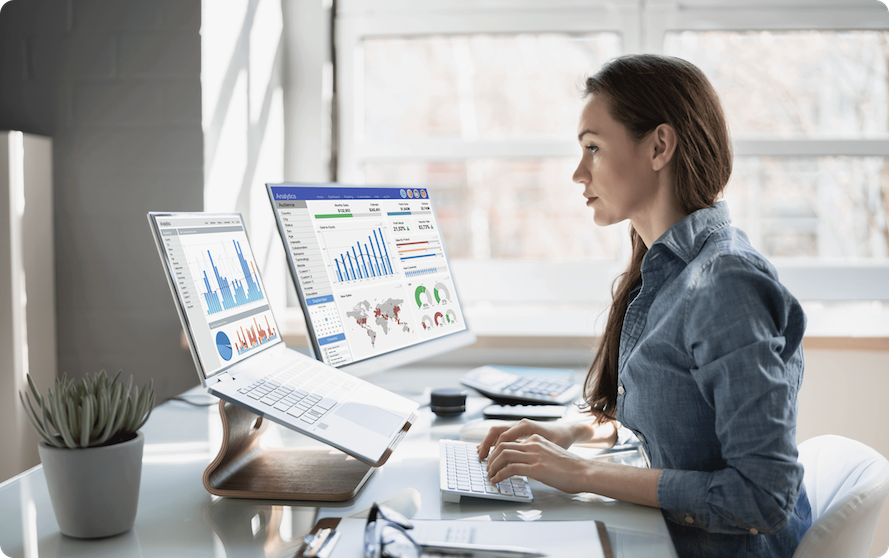 3. Advanced Project Management Solutions
To get a high-performing project you need effective project management tools. The advanced tools will help you plan, schedule, communicate, and most importantly, successfully deliver. How exactly will advanced tools affect your project phases?
Project planning – Uses data from past projects to improve planning.
Scheduling & Time tracking – Tracks time spent on tasks, and manages scheduled meetings, deadlines, milestones, and more.
Progress tracking – Tracks the progress of projects, and helps you see if you need more resources.
Communication and Collaboration – This enables you to exchange crucial information with teams, clients, and stakeholders.
Budgets & Deadlines – Makes it easier to deliver within the required budget.
How to get ready:
Get a single tool that brings you all you need for your project management – from efficient project planning, scheduling and time tracking to smooth collaboration and progress tracking. Easy Project offers it all.
Learn as much as possible about your tool to use it to its full potential. With Easy Project you can learn all there is to know via our Training center.
4. Optimization and Productivity
The time for smaller effective teams has come. Teams that had 20 people are now going to be just teams of 8. And so, project managers need to learn to shift from coordinating large groups to managing smaller teams and using their time efficiently. But don't worry! It shouldn't mean that everyone will be working more, it's about making the most of every single step while using tools that help you do it.
How to get ready:
Get rid of team distractions. Ask yourself, are all the scheduled meetings really needed? If so, think about making them shorter and more efficient so the teams can focus on their tasks.
Think about team dynamics. How well do your team members work together? Strive for a small, high-performing team.
Work with smart Project Management tools that will help you be more efficient.
"At Easy Software, to improve the effectiveness of regular meetings, we hold workshops where the whole team clarifies the purpose of the meeting, what they want to take away from it and how to get there. For example, we cut down the sprint review from over 45 minutes to 30 because we collectively realized that we were just gathering feedback here and that this was not a space where we were looking for solutions. I recommend doing this meeting review regularly in every company to, for example, identify which meetings are no longer delivering value and are just taking time, or to make each team member aware of why they are spending time somewhere."
Anita Bubeníčková, Agile Master, Easy Software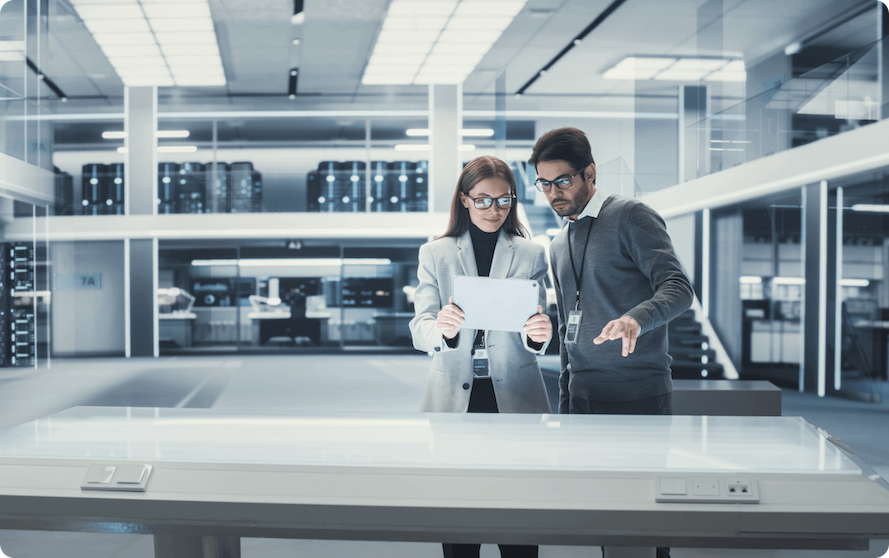 5. Artificial Intelligence and Automation
Processes of many different industries are already automated – now AI is slowly but surely going to help project managers as well. The goal is to use these technologies to save time, be more efficient and make better decisions. What will AI and automation help us with?
Task automation – Certain tasks like data entry and analysis will be done by AI to save you time.
Resource allocation – AI can optimize the allocation of resources to help you complete projects effectively and on time.
Predictive analytics – AI will analyze data and predict the risks and challenges of projects.
Decision-making support – By analyzing data and giving recommendations, AI can help project managers make decisions.
How to get ready:
Give technology a chance and don't be afraid to experiment with it.
Invest in developing skills that AI is lacking, such as leadership, emotional intelligence, personal communication (conflict resolution, consensus building, and persuasion), and creative problem-solving.
Learn to use scheduling or data visualization automation to perform complicated tasks.
6. Project Management Office Changes
As tools are getting smarter and automation is at work, the Project Management Office might go through some changes. Many organizations are now adopting agile methods and PMOs have to support and facilitate them. Some of the predictions mention the PMO will shift away from defining teams and resources and will need to focus on more strategic planning.
It seems they will have to start focusing more on the "how" questions, such as: how to optimize processes, how to launch a new project on time etc.
How to get ready:
Ask yourself how you can optimize your team's processes. Learn about your organization's weak areas and work to improve them.
Why not be one step ahead and start operating strategically within the PMO already?
"Thanks to the transparent tracking of projects, the set structure and processes, and the unified reporting directly in Easy Project, we don't waste time in Project Office meetings with unnecessary and long status updates and we can spend the saved time mainly on projects that are not running according to plan. We can look at them strategically and optimize their progress so that we can successfully manage them. And on projects that are running according to plan, we celebrate even more for their completion."
Jan Řeřicha, Head of PMO, Easy Software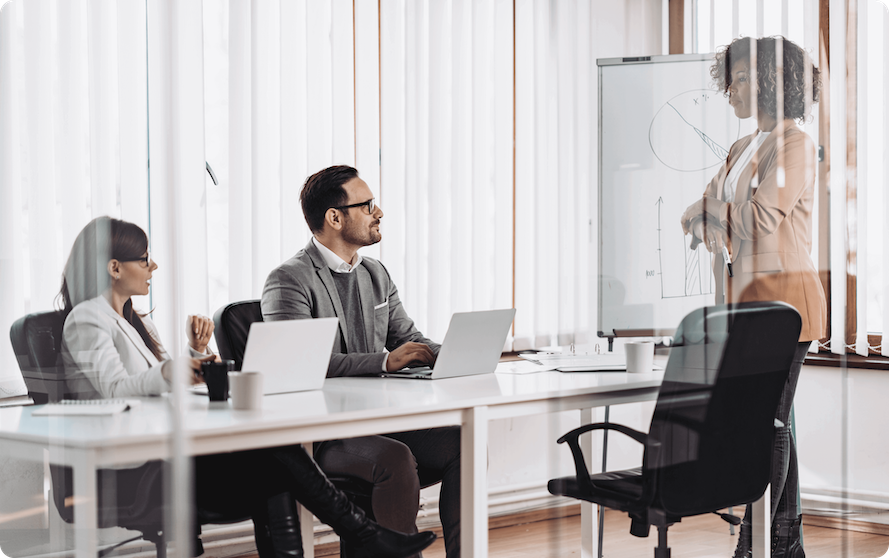 7. Emphasis on Soft Skills and EQ
As AI and automation now take care of the "technical" bit, emotionally intelligent project managers will be valued more than ever. Conflict resolution, influencing team members, effective communication, leadership, and coordination processes with stakeholders – there are many things AI can't do and these will be highly important in the upcoming years. That's why it is important to work on and develop your soft skills.
How to get ready:
Always make time to invest in relationships. Let your team know you value their work and their opinions.
Be observant, listen to others, and if you see there's a conflict, talk about it instead of overlooking it.
Work on your communication and empathy skills.
Conclusion
As you can see, technologies are making many changes to Project management. Traditional approaches are no longer the most effective and automation is becoming a daily part of our workdays. If we strive to reach success we firstly need to adapt – by reading this, you are already on a good path!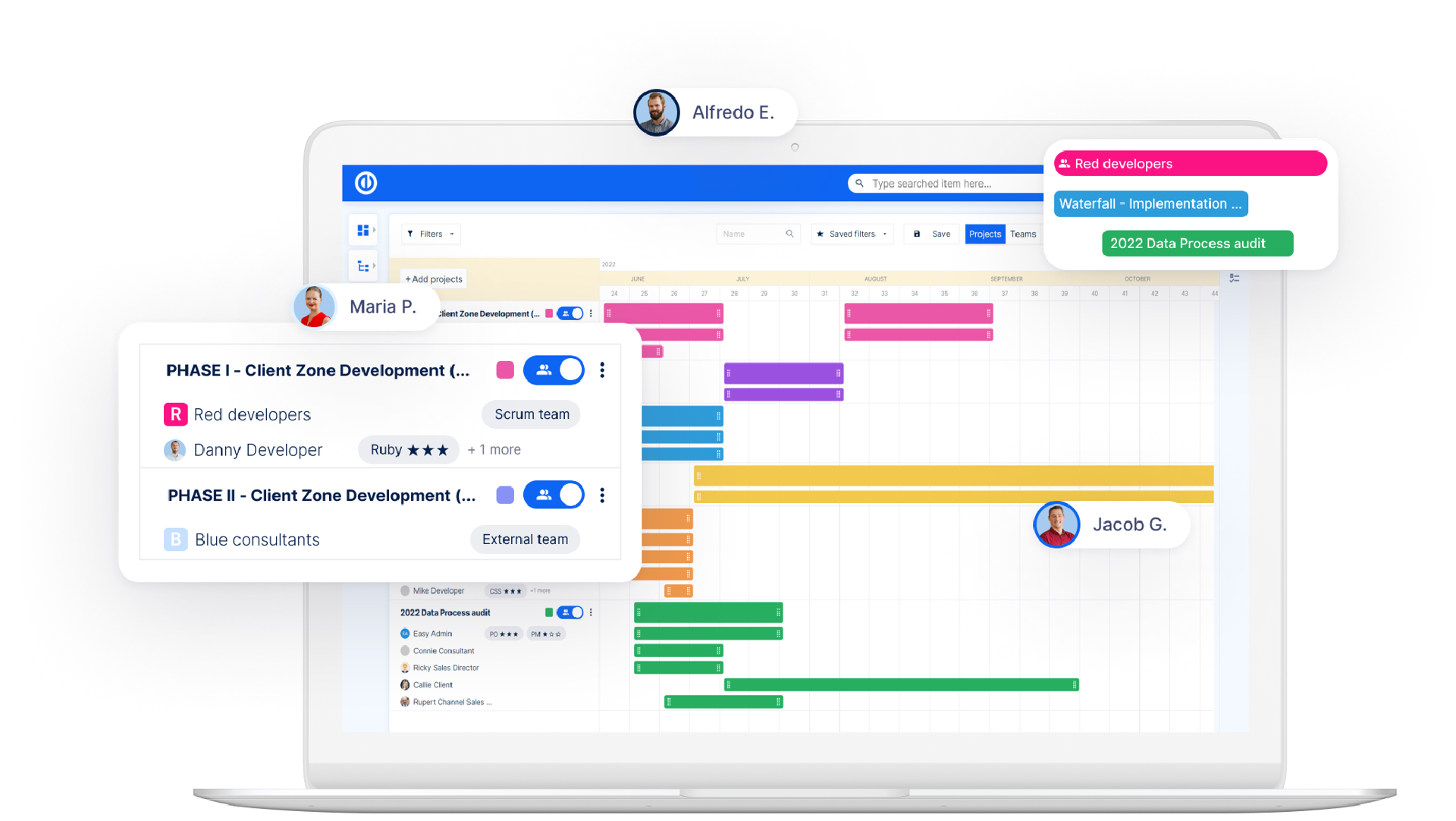 All-in-one software for a modern project manager? Easy.
Get all powerful tools for perfect project planning, management, and control in one software.