Project Management: How Not to Stagnate and Move Forward in Your Career? A Few Tips from a Senior PM
Once we asked the candidate a classic question during the interview: "What do you think the project manager does?" The answer, however brief and far-fetched, worked like a nice icebreaker: "Everything."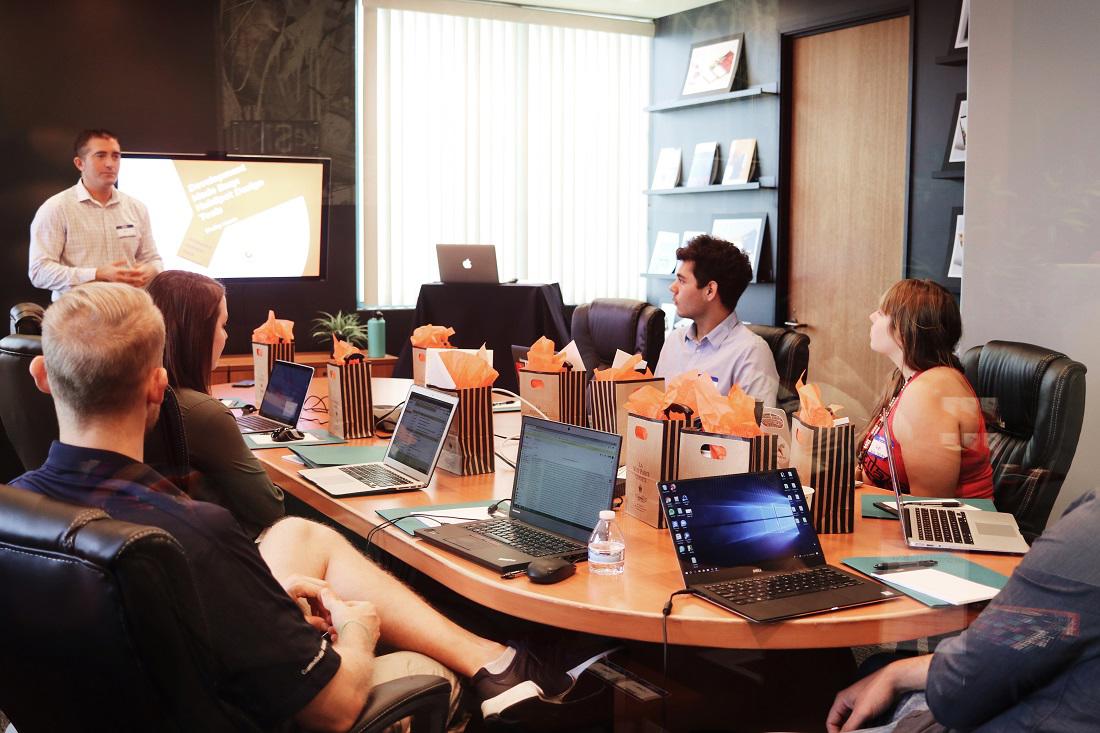 This was six years ago and the interviewed candidate is now an experienced Senior Project Manager working for us with the latest project management software on the most complex projects. He has written some tips for you, which will really serve as a useful guide for moving forward in project management.
You can find a lot of good and bad articles on the Internet about what a project manager should master. If you are looking for advice for your career in books or e-books, then you have probably already found that the list of available literature will take you at least one working week.
In this article, we have therefore prepared a proven list of tips and tools that can really help you do your job better – faster, more efficiently, with joy and less stress. Let's go!
Soft Skills – How Important Are They?
Very important. In the end, everyone looks at the figures, but during the work on the project, everyone is curious about the way you go towards those figures. They say in sales that no one wants to do business with negative people, and the same goes for the work of a project manager.
But the point is not to transform into someone you are not – but rather develop the soft skills that flow naturally from your nature and gradually work on the others. The following are the basic soft skills.
1. Communication
Long live simple, factual, and effective communication! Trust us, no client, team member, or manager will object to these three qualities. At the same time, it is essential that you give space to all of the above.
But watch out for a conversation, video call, or chat, which is dragging already at the beginning – the result will always be a waste of time. Therefore, set a goal that you want to achieve in each communication.
2. Leadership
Countless videos, books, and blogs exist about leadership, but the golden rule that works always and everywhere is the old familiar "Lead by Example". Therefore, it often happens that the "atmosphere around the project" (and often the result itself) are a reflection of the project manager's mood. Keep track of the project, go to work on time, be the first at meetings.
Observe, motivate, praise, report, discuss. When you are genuinely interested in a project and the people who work on it, you "infect" everyone around you with interest. And if someone remains immune, it's probably a signal that they have the problem, not you.
3. Negotiations
The project is a living creature and you will have to fight for it. Not only in budget discussions with the client, but also internally. You may need to gain more resources or more time or defend feedbacks in sprints.
Basic rule: you may win each battle easier if you are armed with data. With data, you can win with a smile and without any bloodshed.
Which Tools and Why Do You Have to Control?
To have your project planning and management under control so that you can move one step further, you need to master the project management tools. Fortunately, several sophisticated software and applications are available that allow you to do so.
The best tool for you to work with is one that combines all important functions under one roof – It will save you a lot of time in organization and communication. And that's exactly what Easy Project does.
At the beginning, you set up everything in a transparent and easily navigable personal Project Manager Dashboard. Then you can prepare for four additional essential skills!
1. Work and Resource Organization

When you are starting a project, do a visual mind map in the Work Breakdown Structure (WBS). Create it together with the whole team – everyone will see what tasks await them. This way, you will support the feeling of ownership in your colleagues from the beginning.
You can easily check the capacity of your colleagues or resources in our Resource Management Tool – mainly in the Resource Management Master Plan.
Discuss with your colleagues the time needed to complete tasks – this way, you motivate everyone to accept responsibility. You may visualize the project timing in a Gantt chart and share it with the team.
Delivering a project on time is a very good sign of your work, Given the amount of changes, risks, delays, and unforeseen events, good time management can save you. Track how much time your team spends with the project and set notifications if limits defined in the scope are exceeded.
Senior project managers will appreciate the special tool for project controlling and reporting. The Earned Value Management tool offers an immediate comparison of created value with the schedule and costs.

Your task is also to sensibly organize the entire team's time. Utilize the Meeting Calendar. Advice worth gold: if one of your members needs to work really smoothly, simply take fill an entire day for them in the shared calendar – the member then usually completes the work faster than planned.
3. Controlling Instruments for Agile Project Management
Agile Management using the Scrum or Kanban method is "in". Many articles have been written about it and many more will be (here's our contribution). Most IT organizations utilize agile project management principles, probably including your (future) clients. In Easy Project, we have prepared panels for Scrum and Kanban for you and you can quickly and easily switch between the two.
If you are responsible for multiple projects, it is obvious that you have already proven your qualities. However, portfolio management is another level of responsibility and requires specific tools. But let's start with how to make your work easier – how about having a template for your project?
Project templates that you can gradually create and share across the company allow you to save a lot of time – even in big projects!
As a "head of multiple projects", you have access to three main tools in Easy Project:
Fully customized portfolio overview, which you can transform into a full-fledged report ready for presentation,
Portfolio tree for fast overview of all projects at the first sight,
New Global Gantt, supporting detailed project management.
Summary
The tools we use change as project management develops. Therefore, a project manager who is able to work with tools that reflect these changes gains a competitive advantage.
Although soft skills are an essential part of (not only) project management, they only gain strength after the project manager can rely on the data obtained through the tools.
If you want to move forward in your career as a project manager, start gradually and set a partial objective: to deliver your next project faster, more efficiently, and with tools to make your work clearer and easier.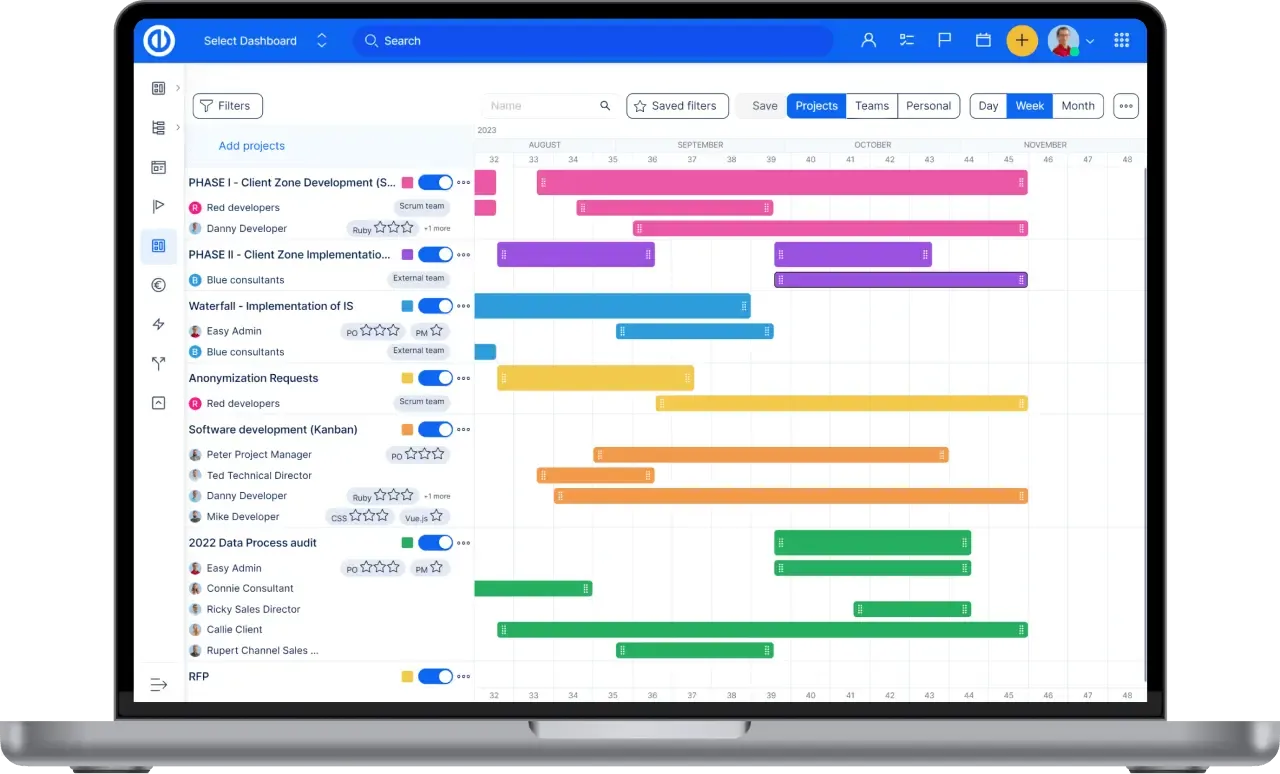 Move forward in your career? Easy.
Get all powerful tools for perfect project planning, management, and control in one software.