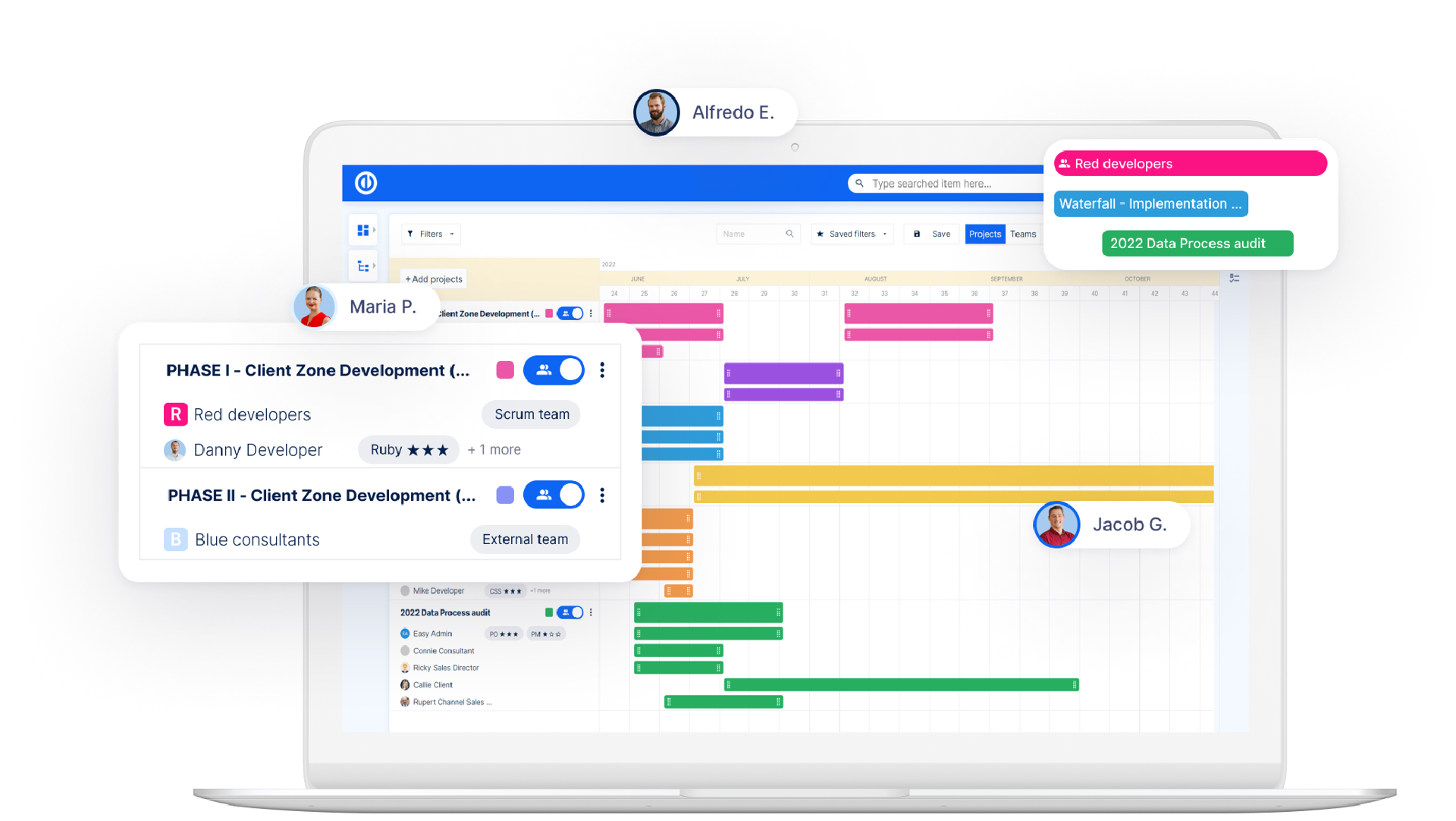 Harmony in projects, teamwork and collaboration? Easy!
Innovative Agile Resource Management, Intuitive Task Form, clear Dynamic Filters. Easy Project 12 includes unique project management features while keeping things clear and under your control.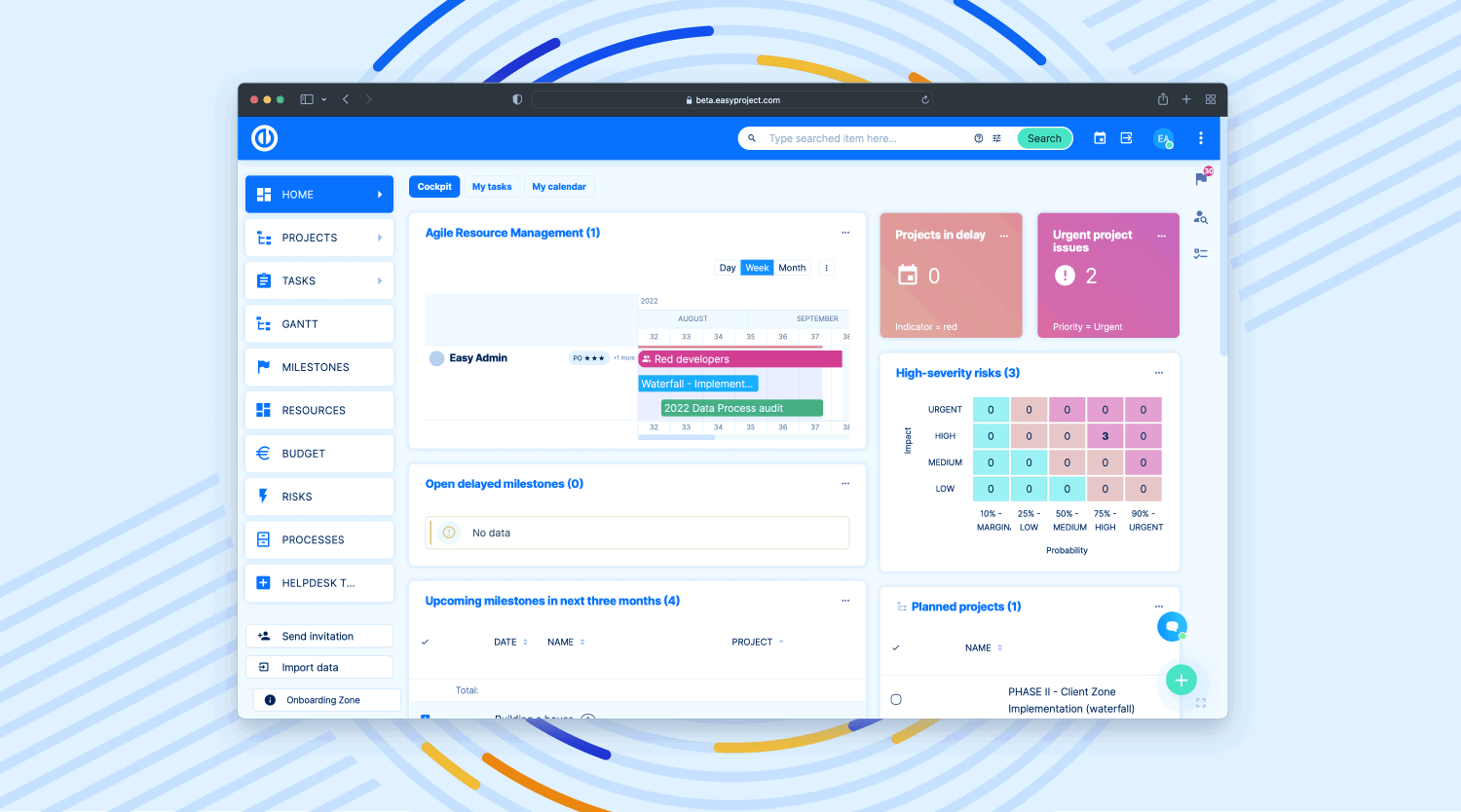 Introducing Easy Project 12. Your adaptable project management tool.
Balance your workload using Agile Resource Management
Create and update tasks in the blink of an eye with the renewed Intuitive Task Form
Save time on getting essential data with Dynamic Filters
Get access to Gantt Chart, WBS, Task & Time Tracking, Kanban and SCRUM
Connect your clients and PM with B2B CRM and HelpDesk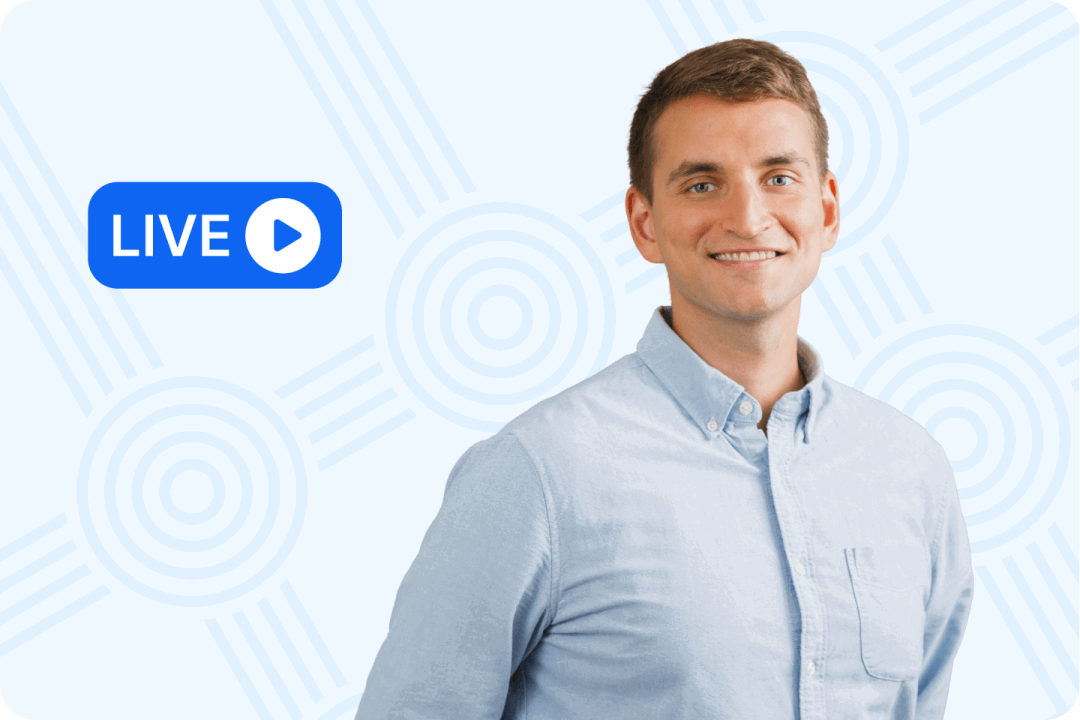 How to get the most out of Easy Project 12?
Watch our recorded webinar and discover everything about Easy Project 12. Our Product Owner, Jan Řeřicha, explains how the new version brings harmony to your projects. Play it now!
Efficient project management starts with adaptable tools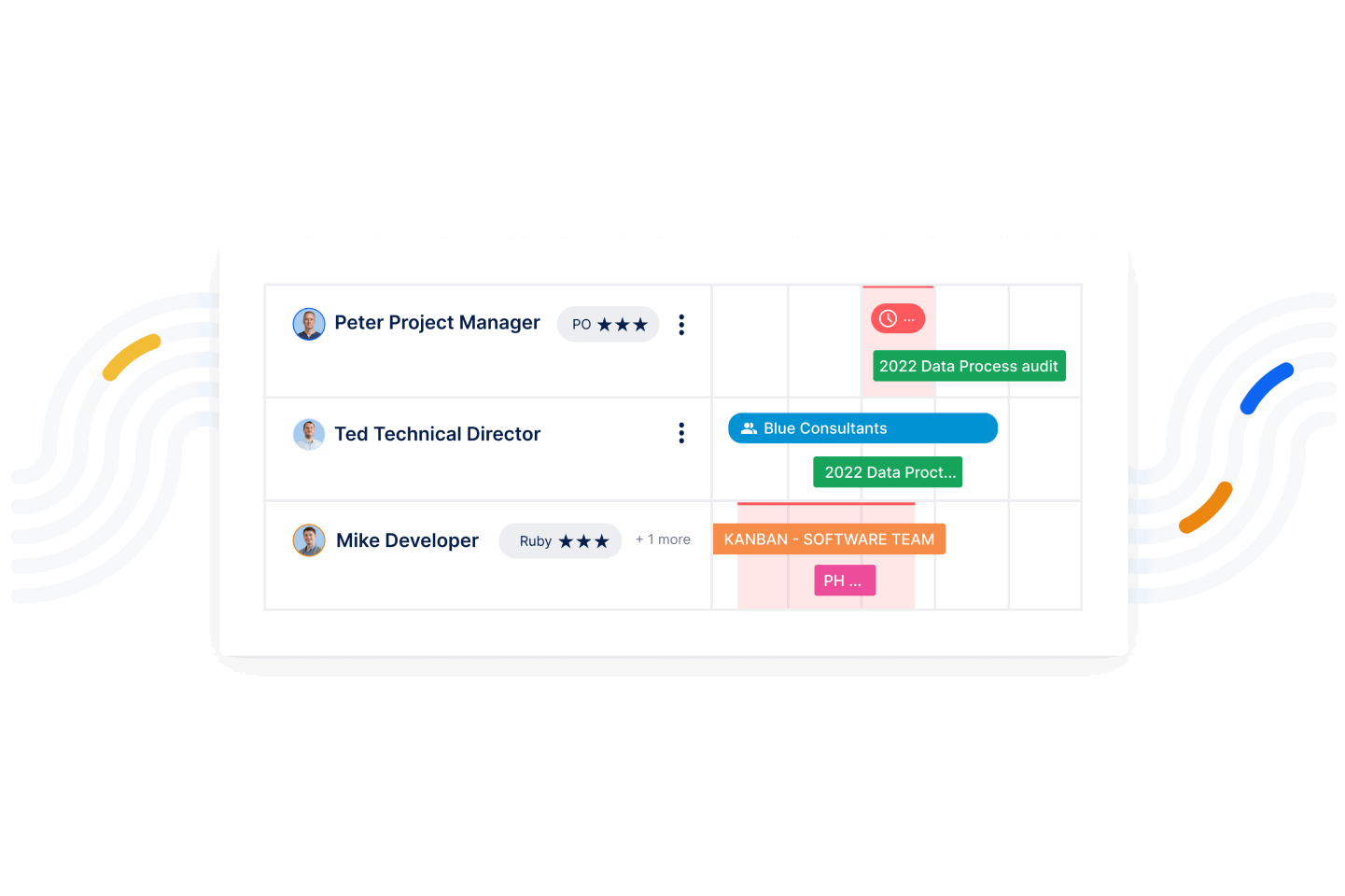 Goodbye unbalanced workload
With Agile Resource Management you get a clear picture of how busy your team members are so you can distribute work evenly, prevent potential workload conflicts and ensure smooth project delivery.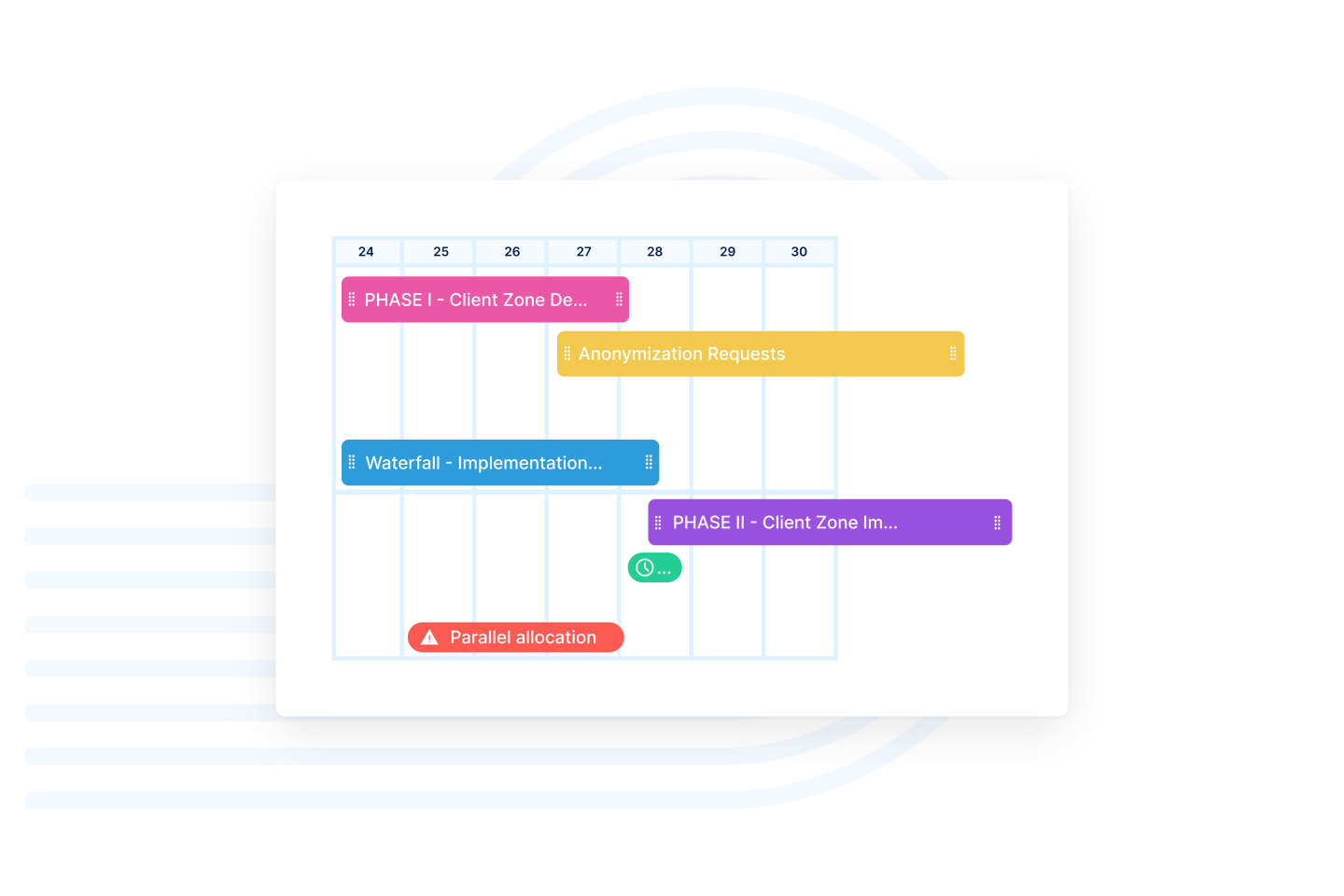 Are we clear? More than ever.
Get a top level overview without the need to go into detail and click through each and every task. Agile Resource Management makes this possible by providing clarity and simplicity, with simplicity being, after all, the highest level of complexity.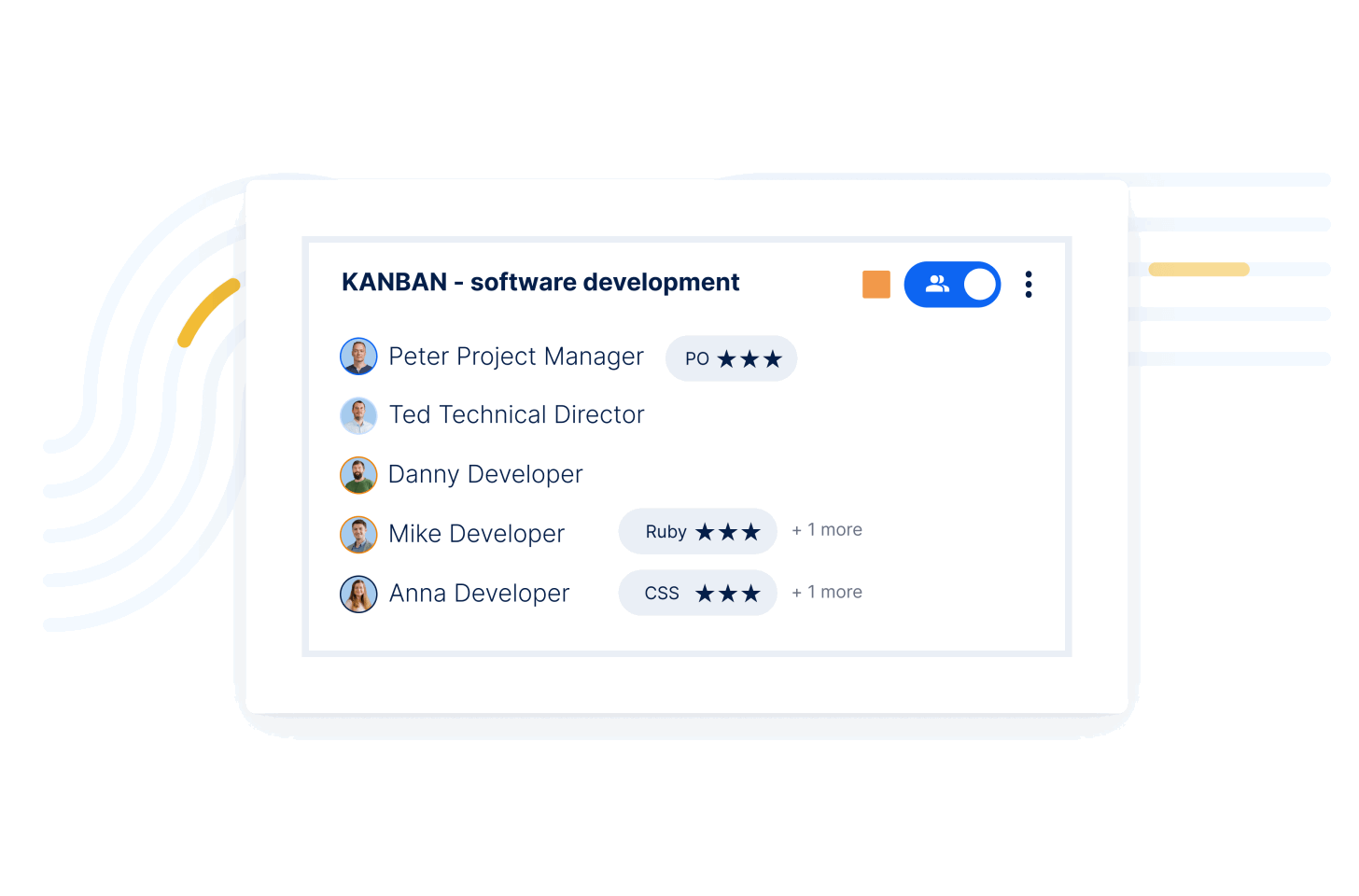 Less micromanagement, more trust
Agile Resource Management helps you boost your teams' motivation and sense of individual responsibility by giving them the space to plan their daily workload, while you still have things under control and utilize their skills fully.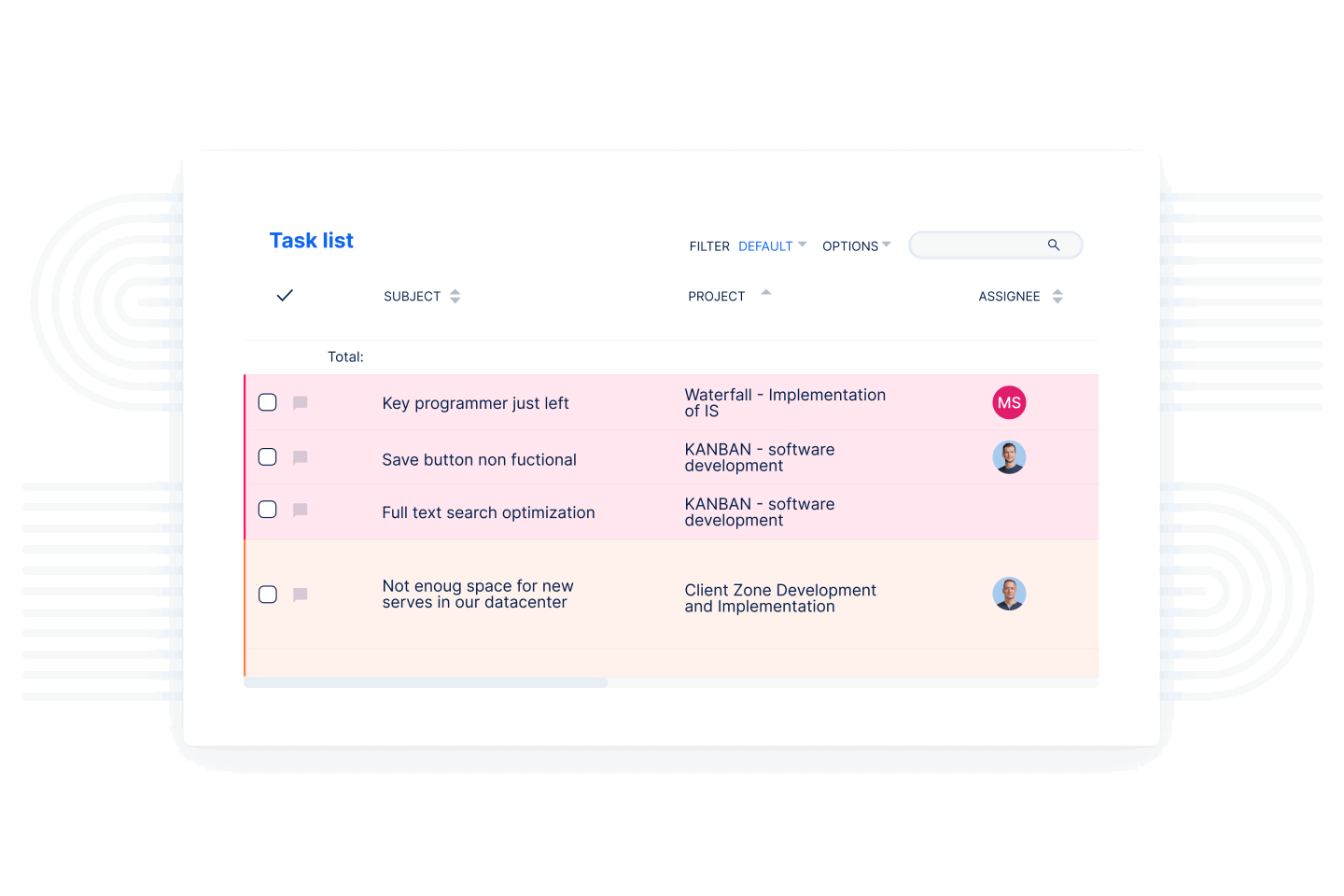 Click. Task created.
Creating and updating tasks is now faster than ever with the renewed Intuitive Task Form. Working with crucial day-to-day forms just got clearer, simpler and more intuitive.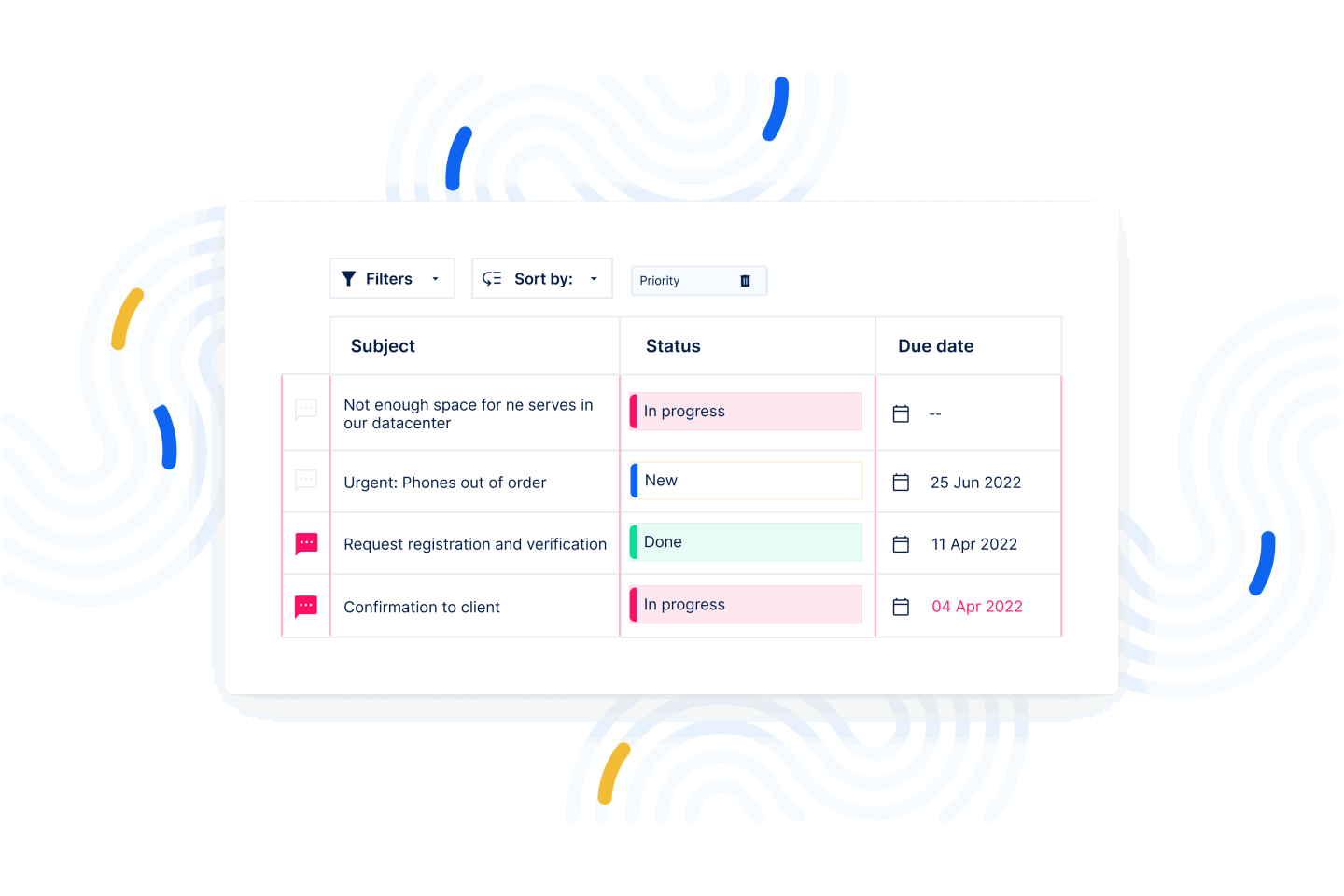 Quickly find the data you need
Use Dynamic Filters to find what you need in a matter of seconds and gain clarity by sorting your data with color coding.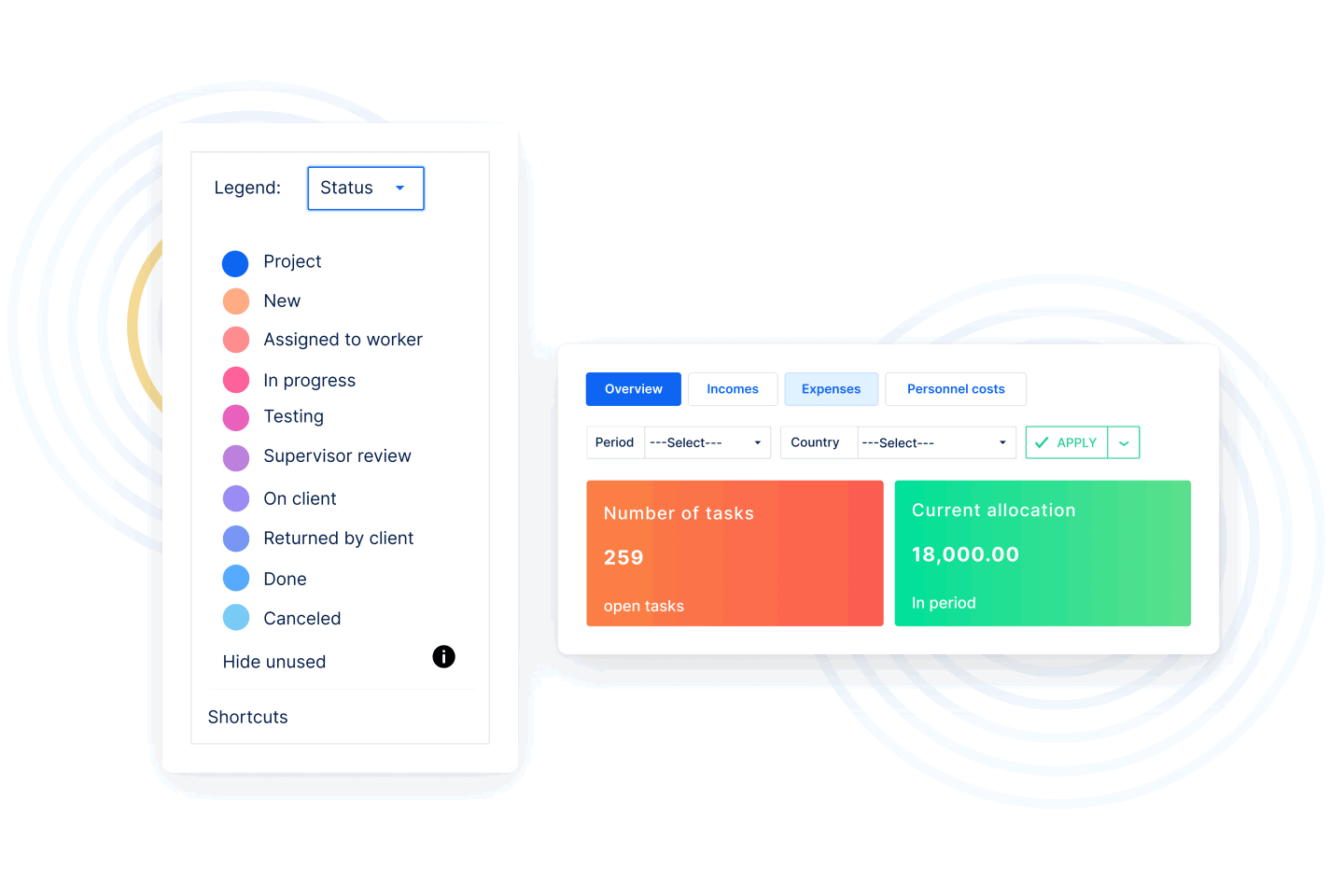 Fresh visuals and fonts fit for any screen
Inter is the font carefully crafted & designed for computer screens. Enjoy better visibility and less screen fatigue with our refreshed user interface.
With Easy Project, you manage projects under one roof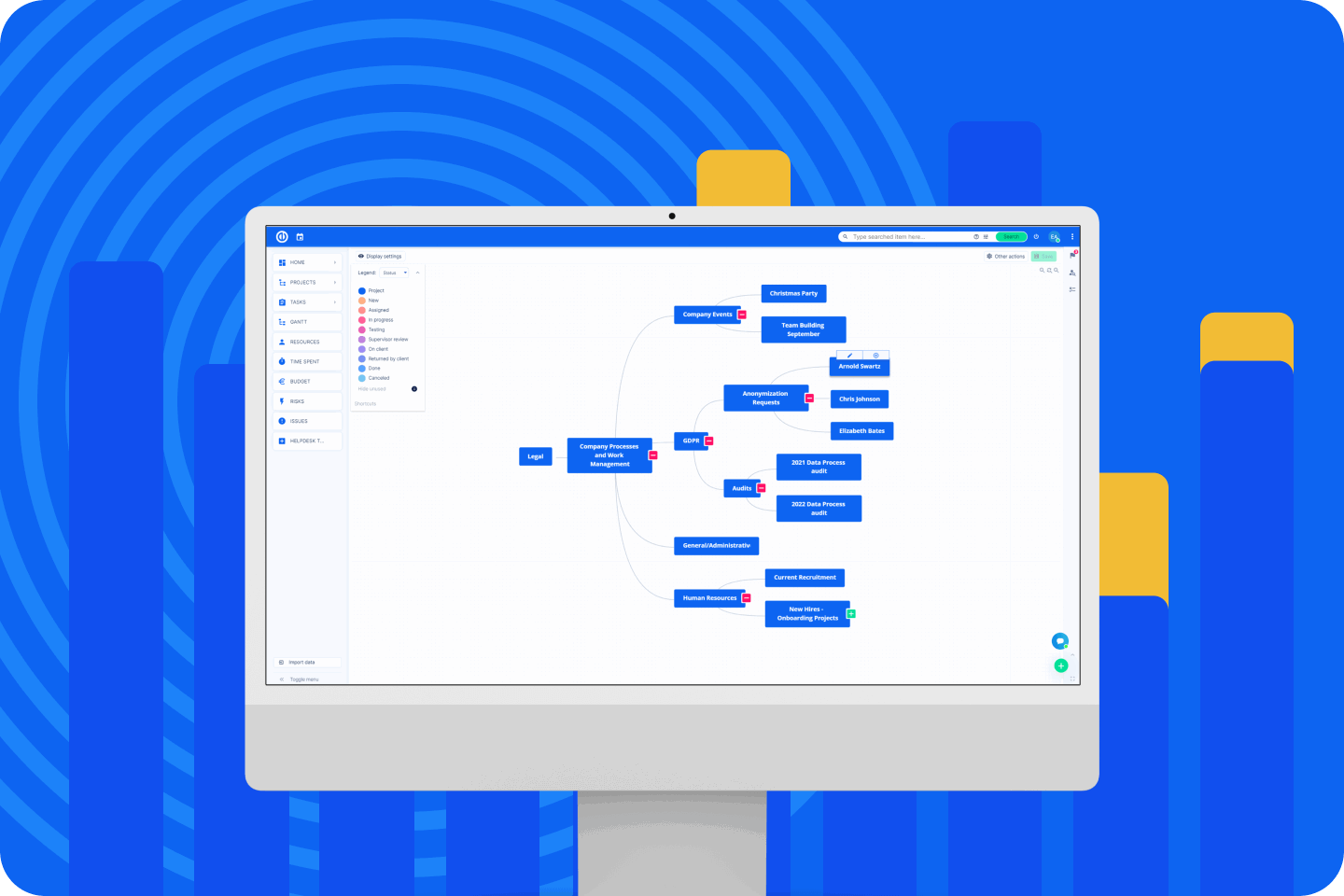 With Easy Project you get access to tools like WBS, Resource & Task Management, Time Tracking, Kanban and Earned Value Management - available for personal use and teams. All of these are integrated into one solution in accordance with the Easy Project Management Philosophy:
Abstract a project aka "make it Easy"
Visualize it
Plan it
Manage tasks
Evaluate it
How Easy Project helps our users
Our users reported a significant upgrade in overall productivity. Just several months after using Easy Project on a daily basis.