Work Management
Managing a project team without a well-integrated and easy-to-use task management system is virtually impossible. The team is doomed to chaos and inefficiency without proper communication and performance measurement. With Easy Project, you can easily manage it with time and task tracking tools that let users update tasks based on their current status. Task tracking keeps the team in the picture no matter where it is, while the Kanban personal board board helps keep track of project phases progress.

Task Dashboard
Task dashboard can show you the status, task name, task tracker, contact, date, and assignee for each task created. See which tasks have been done, are in progress or overdue - so you know what tasks require your attention in order to keep pace with your project plan/schedule.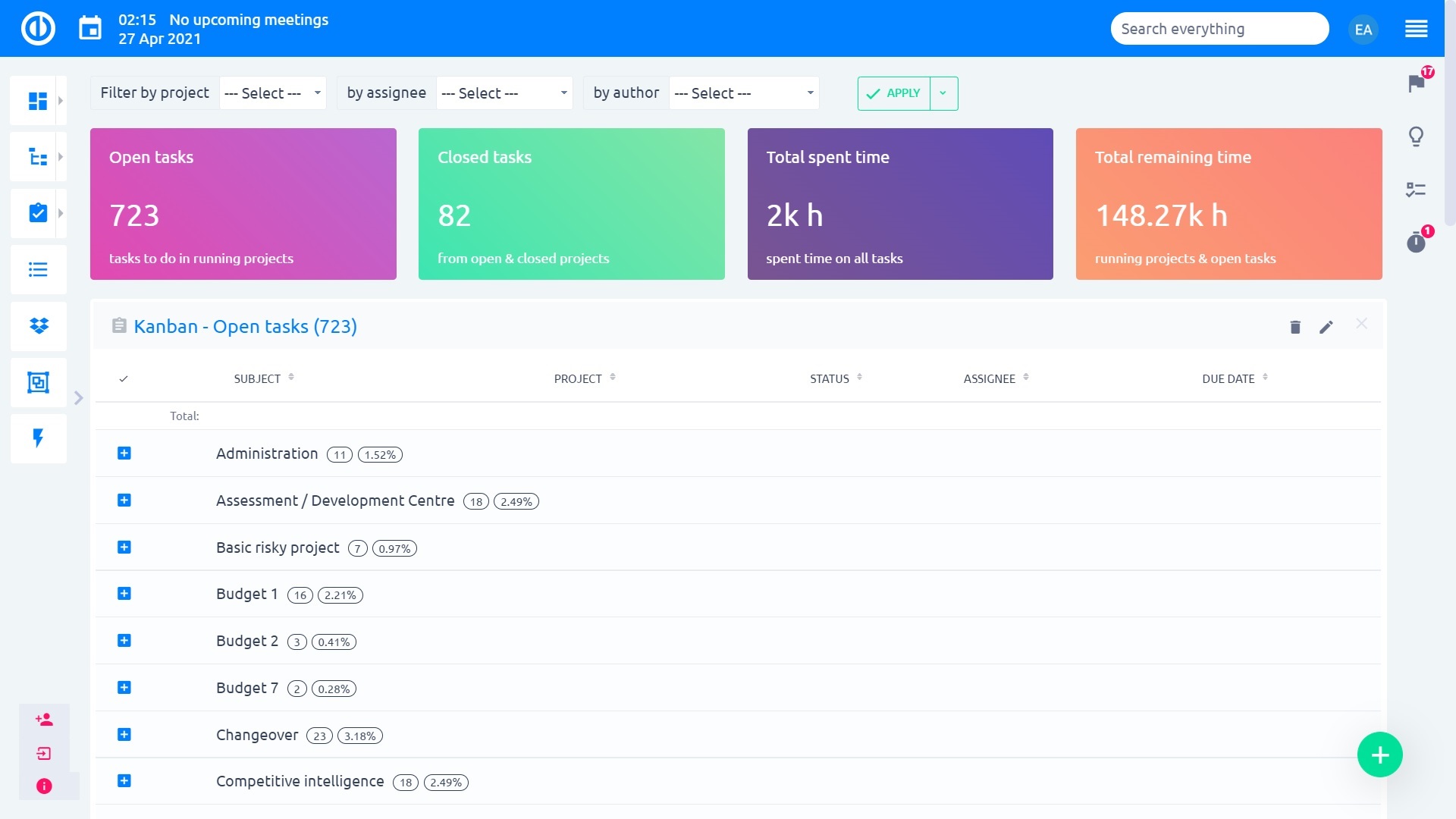 Key features:
Manage tasks assigned to you or your subordinates from a single dashboard
Control which tasks are in what status
See what tasks require your attention
May serve as your central workspace for task management
Customize the information featured on the dashboard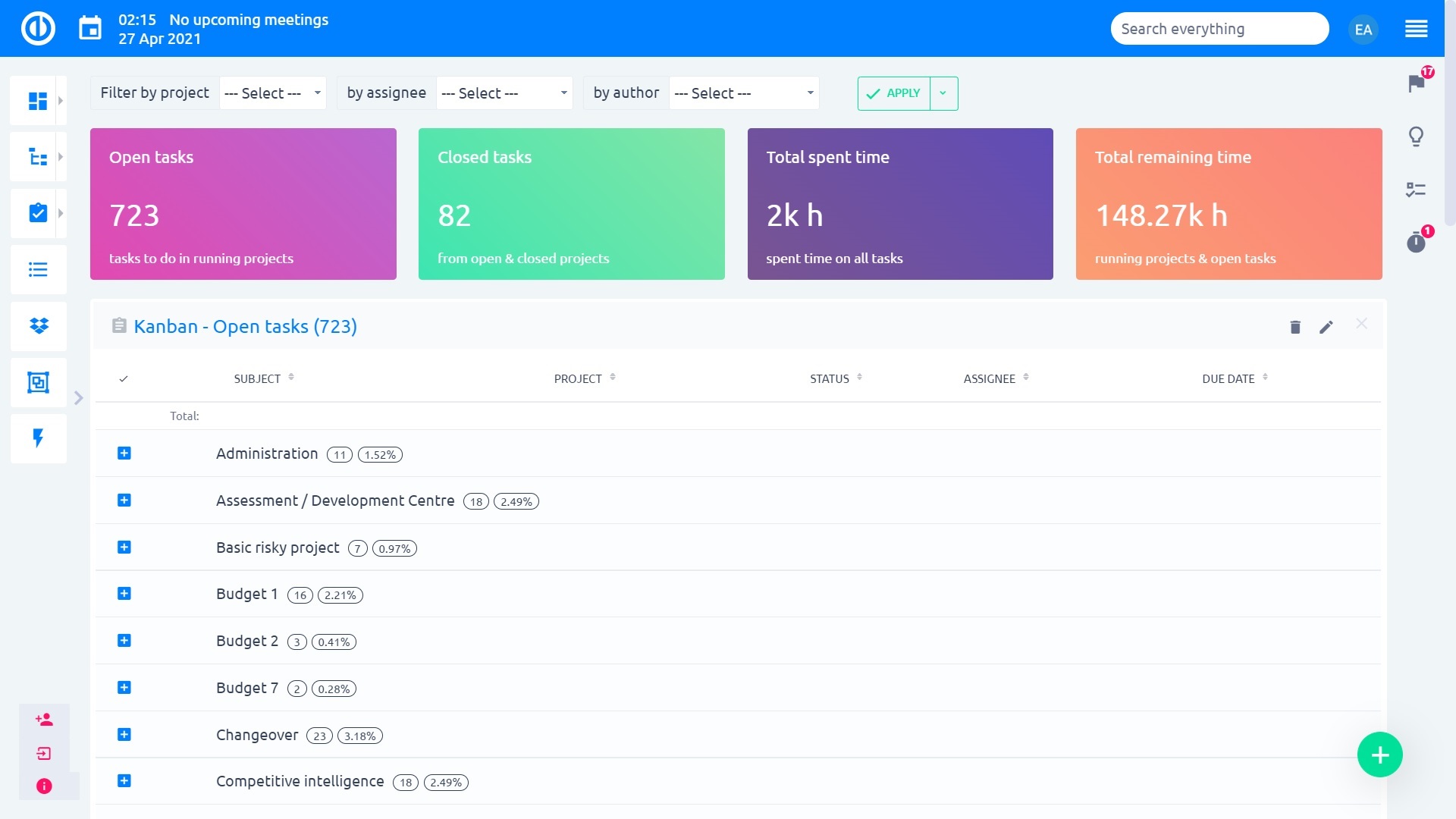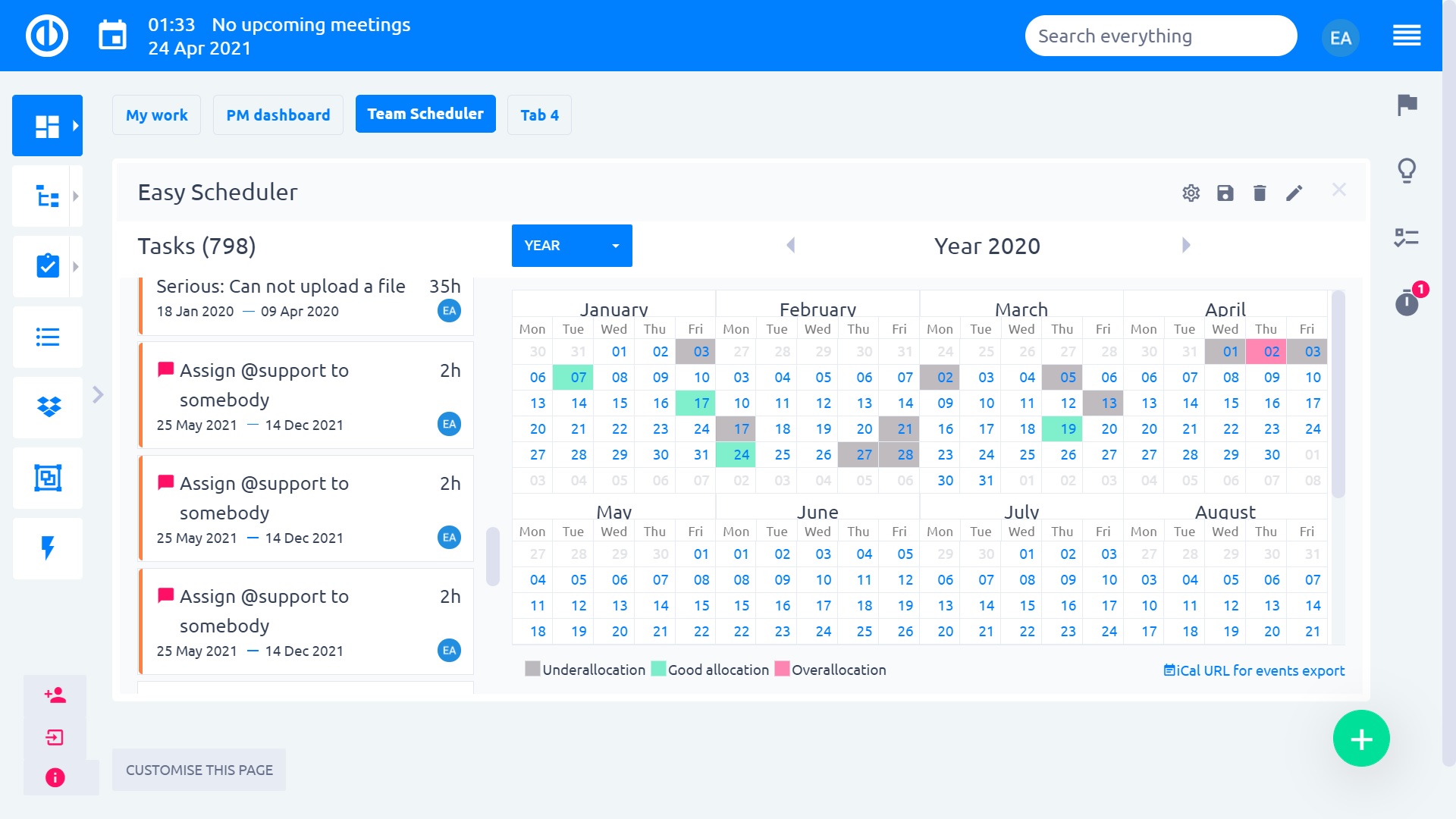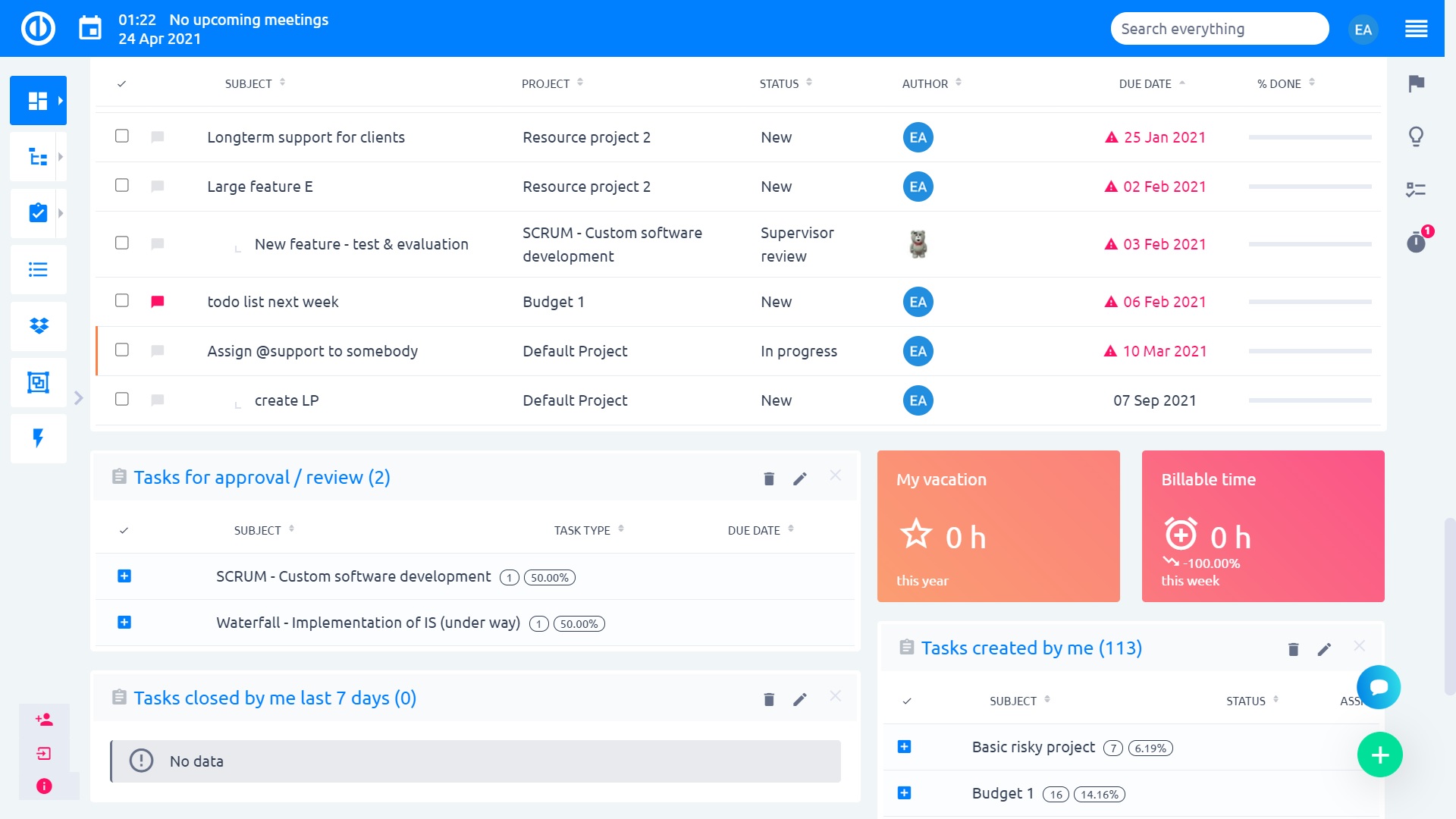 People Dashboard
People Dashboard allows you to see information about your users at a glance. Use the dashboard to view users tasks and their statuses, project membership status of users, assigned work completion, finished tasks, spent time, personal costs, and much more!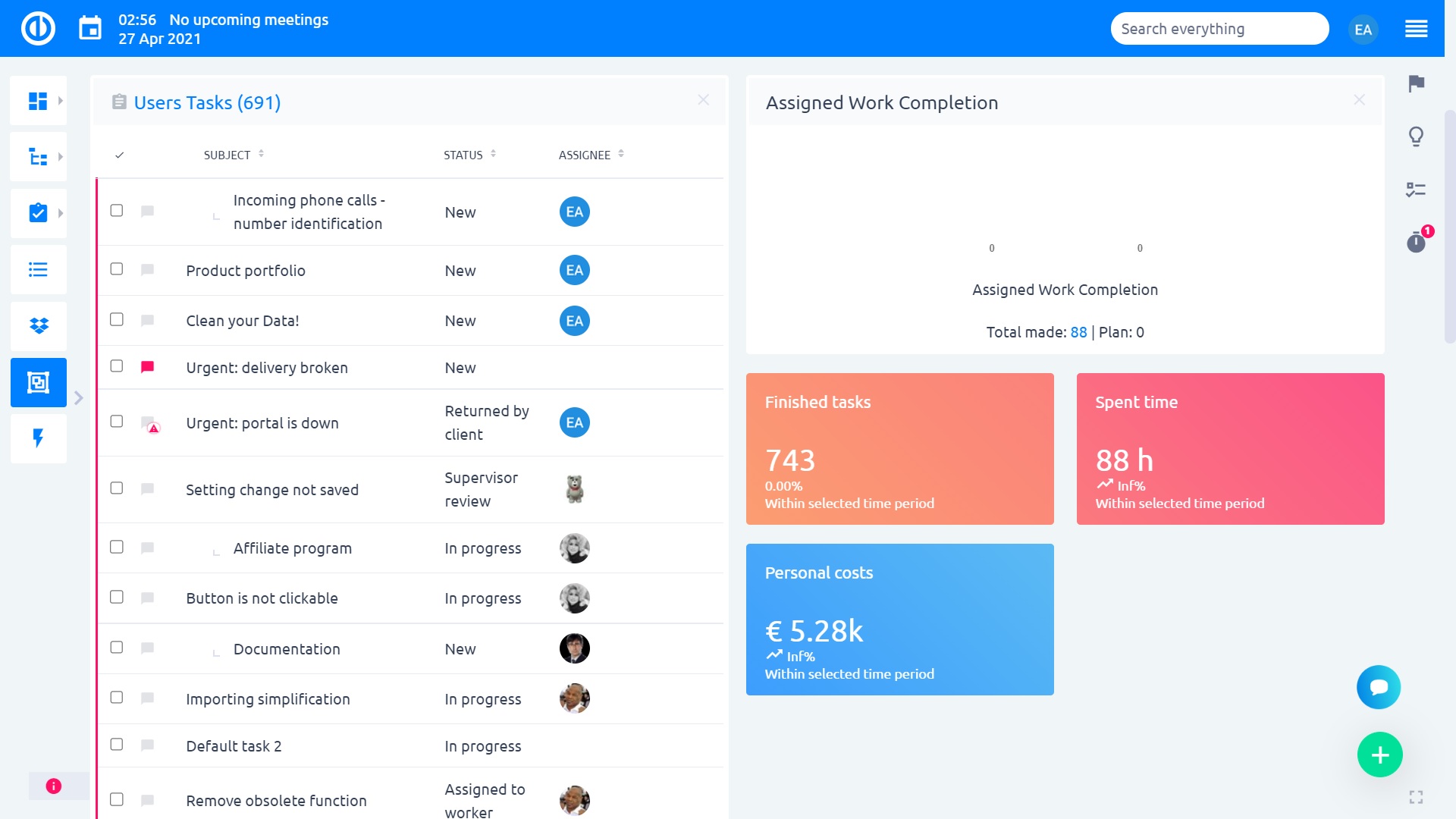 Key features:
Quick information about users and their assigned work completion
Control user task statuses as well as user membership statuses on projects
Have a perfect overview of people working in your organization
May serve as your central workspace for people management
Customize the information featured on the dashboard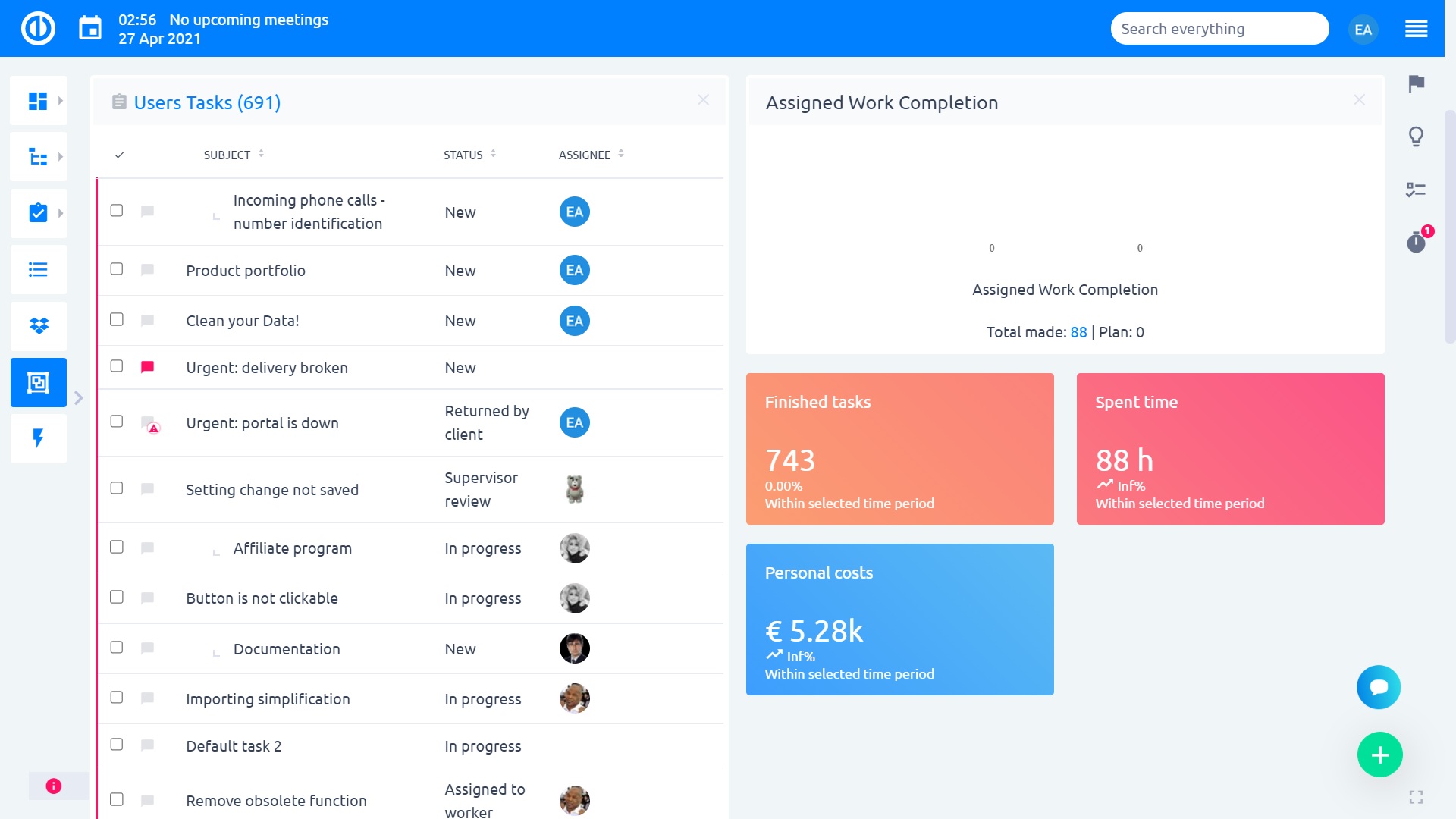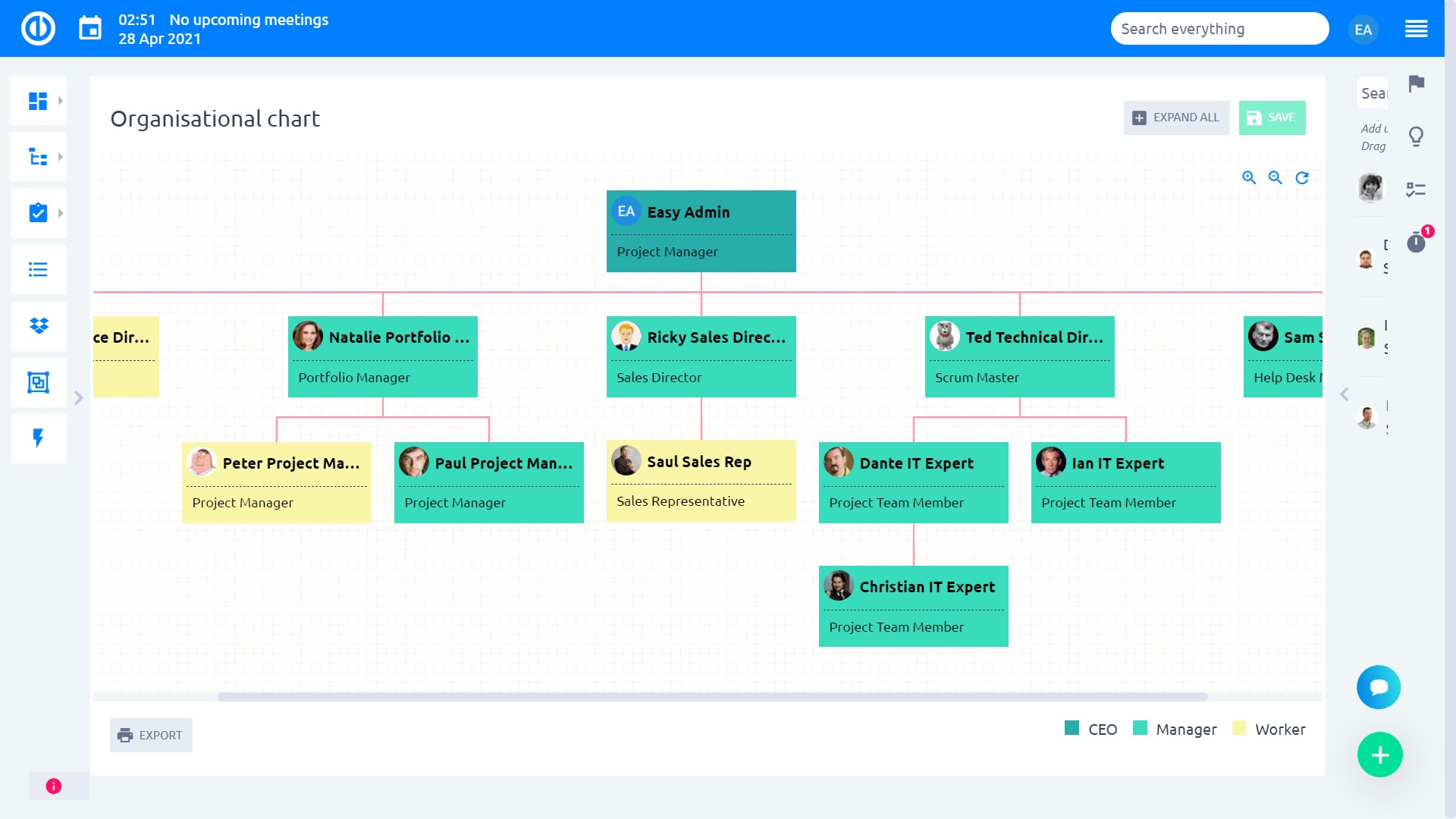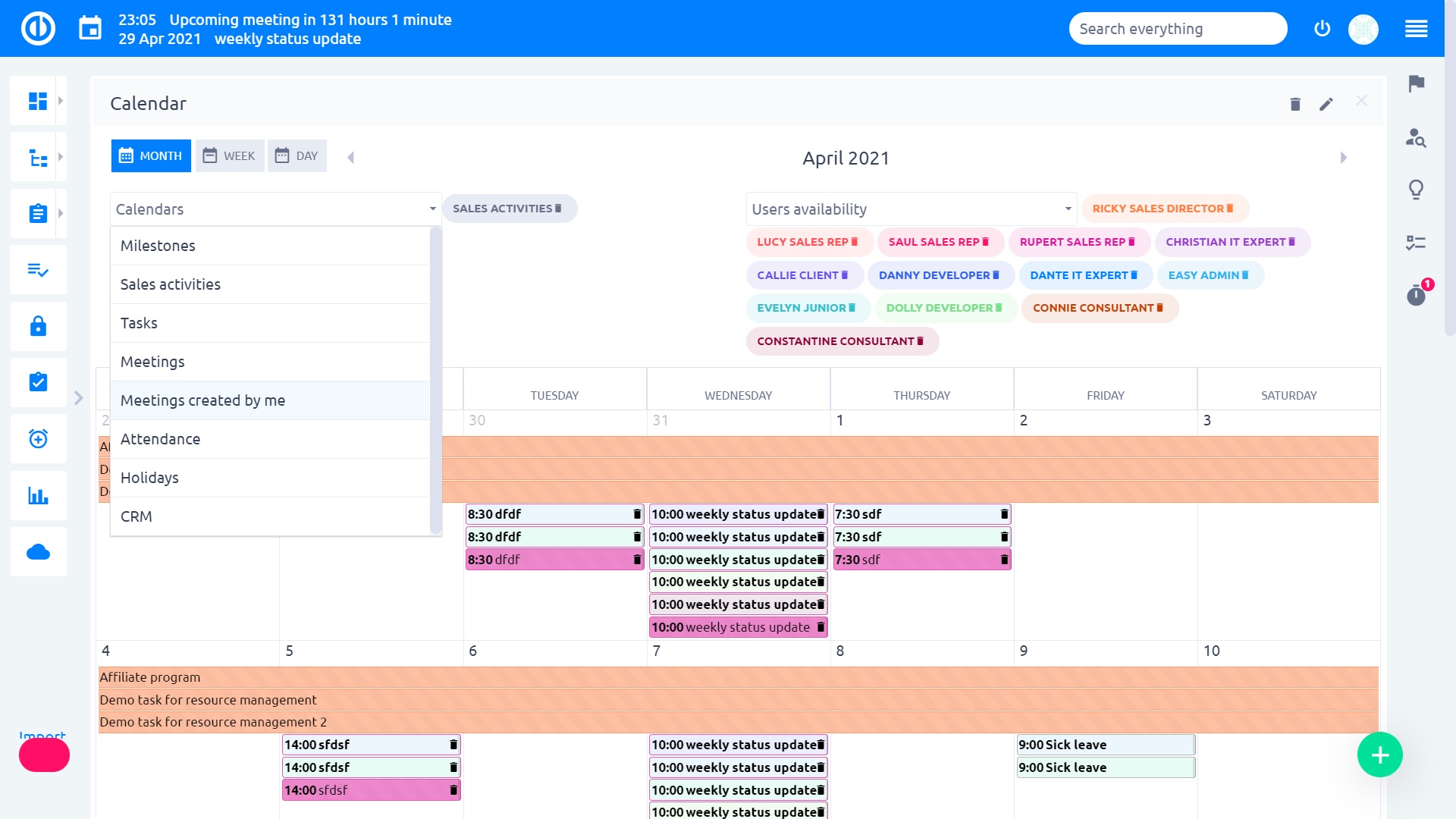 Business dashboards
Business dashboards consist of three main features - global filters above dashboards, graphs and charts with click-through functionality, and trends. With global filters, a user can apply a filter to all or just selected modules on a personalized page together in just two clicks. Graphs and charts can be configured to show a specific page (dimension) upon a click on the chart values. Moreover, trends give you real-time values and trends overview just after one glance on a dashboard.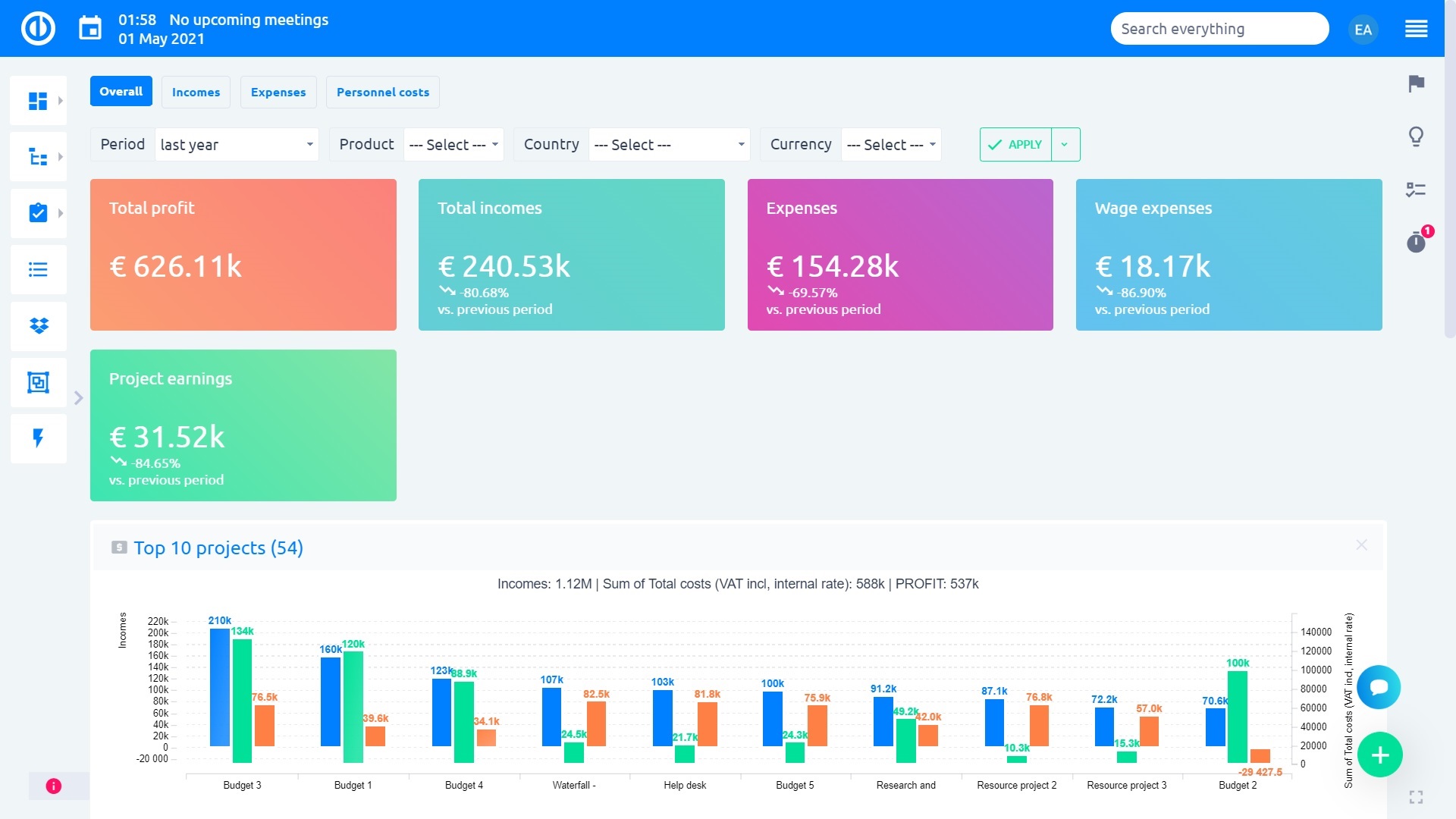 Key Features:
Global filters above dashboards – all modules on dashboard are filtered together

Graphs and charts with click-through drill down to other dimensions

Trends with automatic comparison to the previous period

Continous awareness of current performance

A global-level module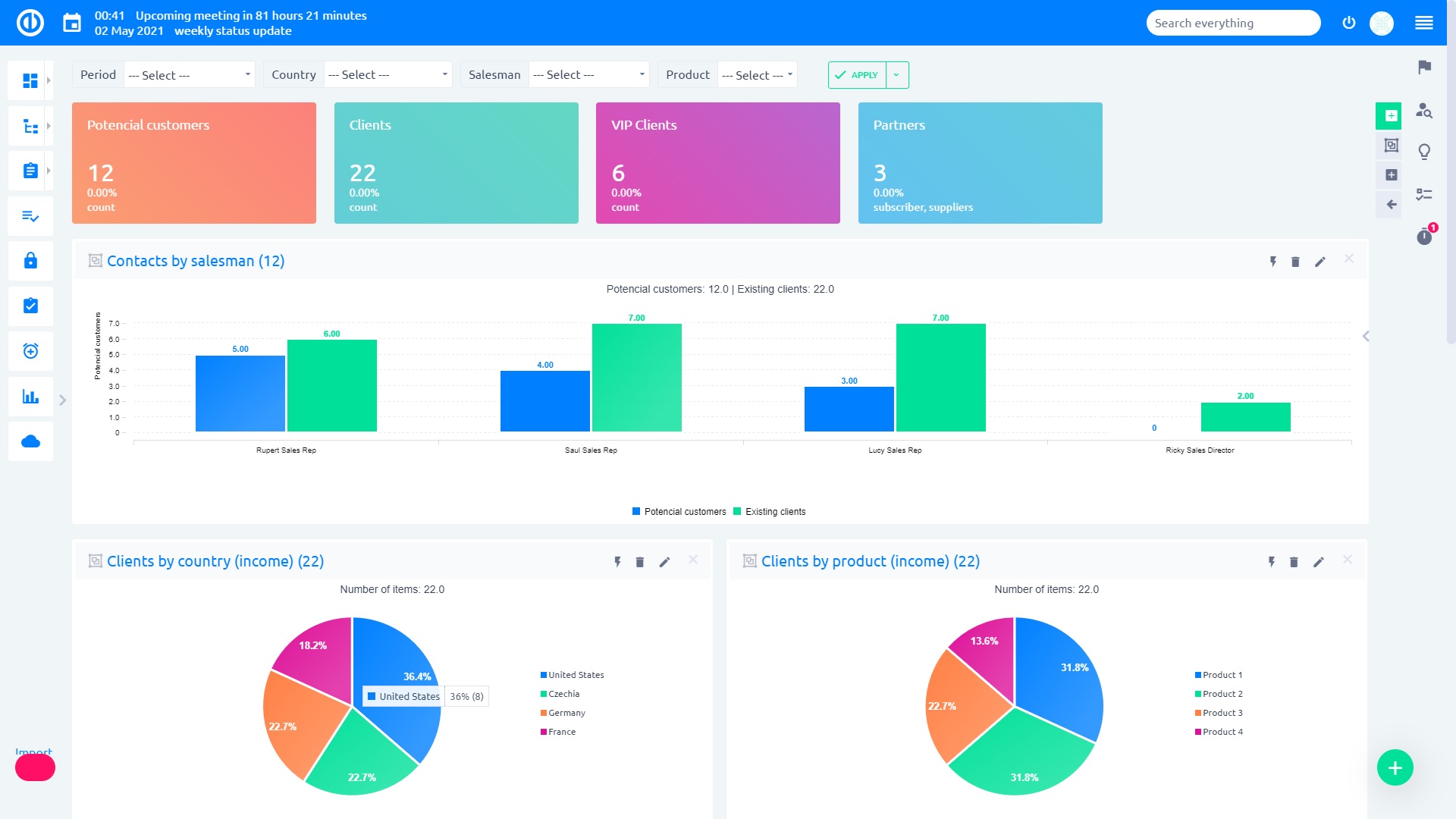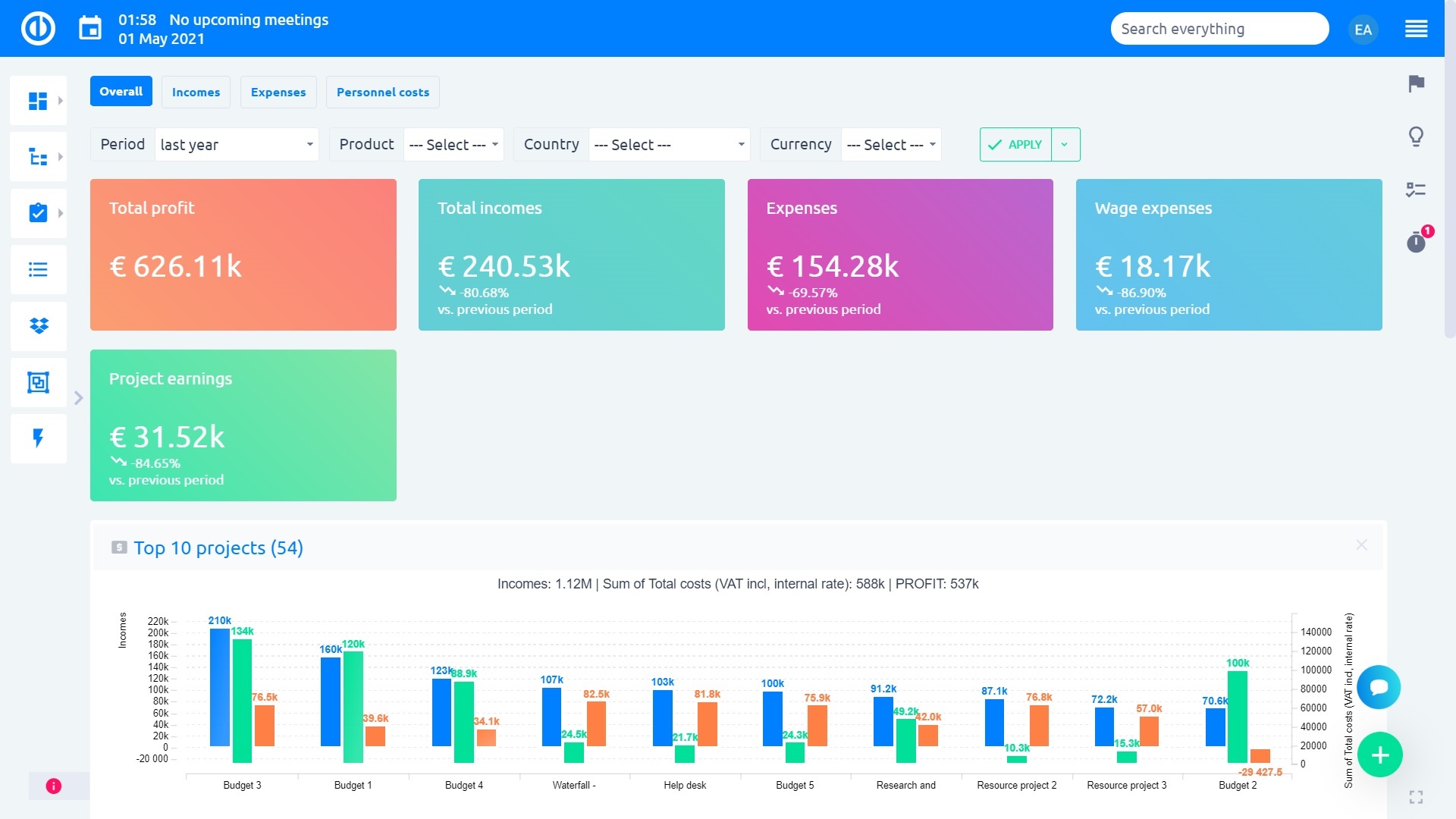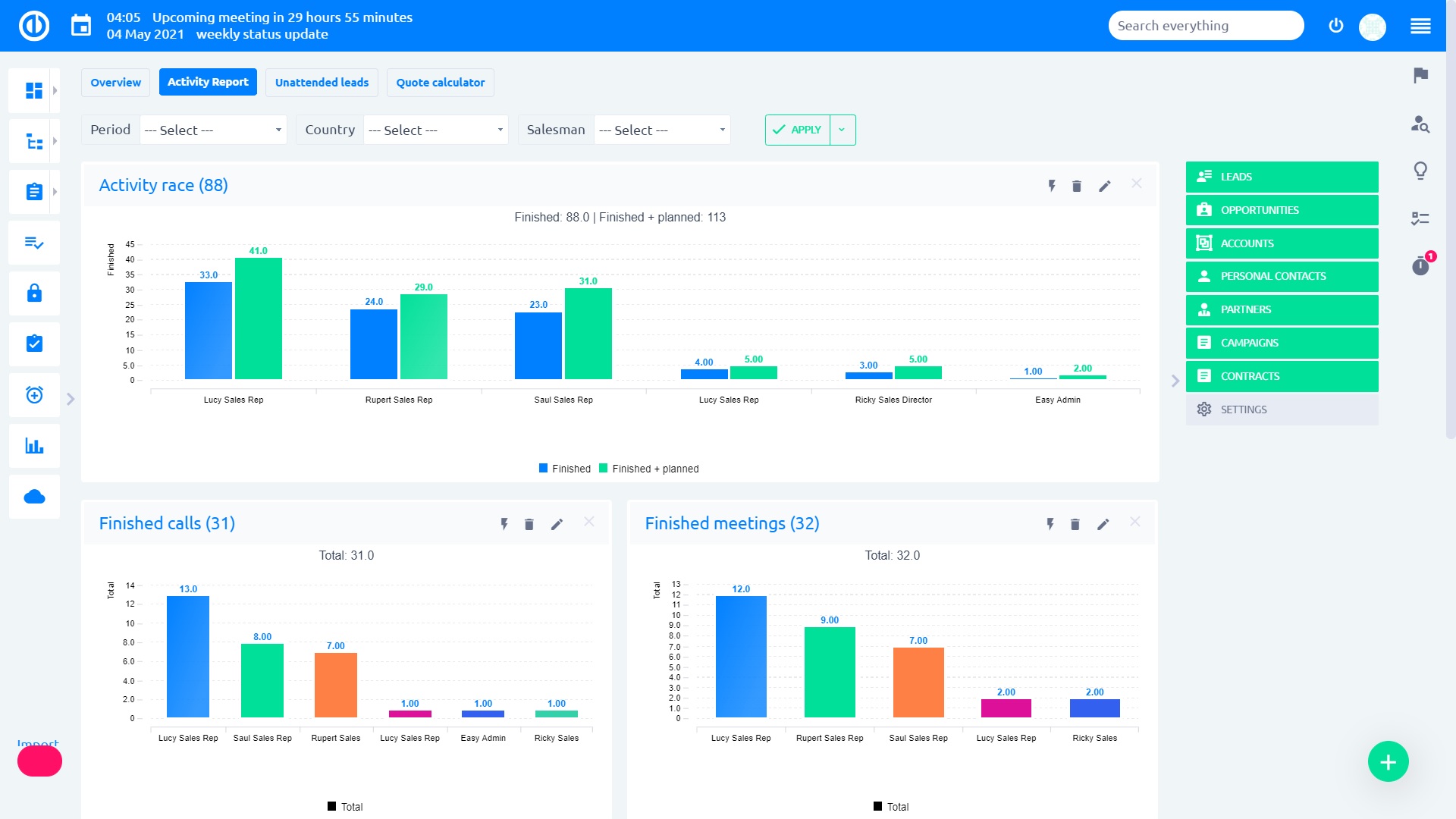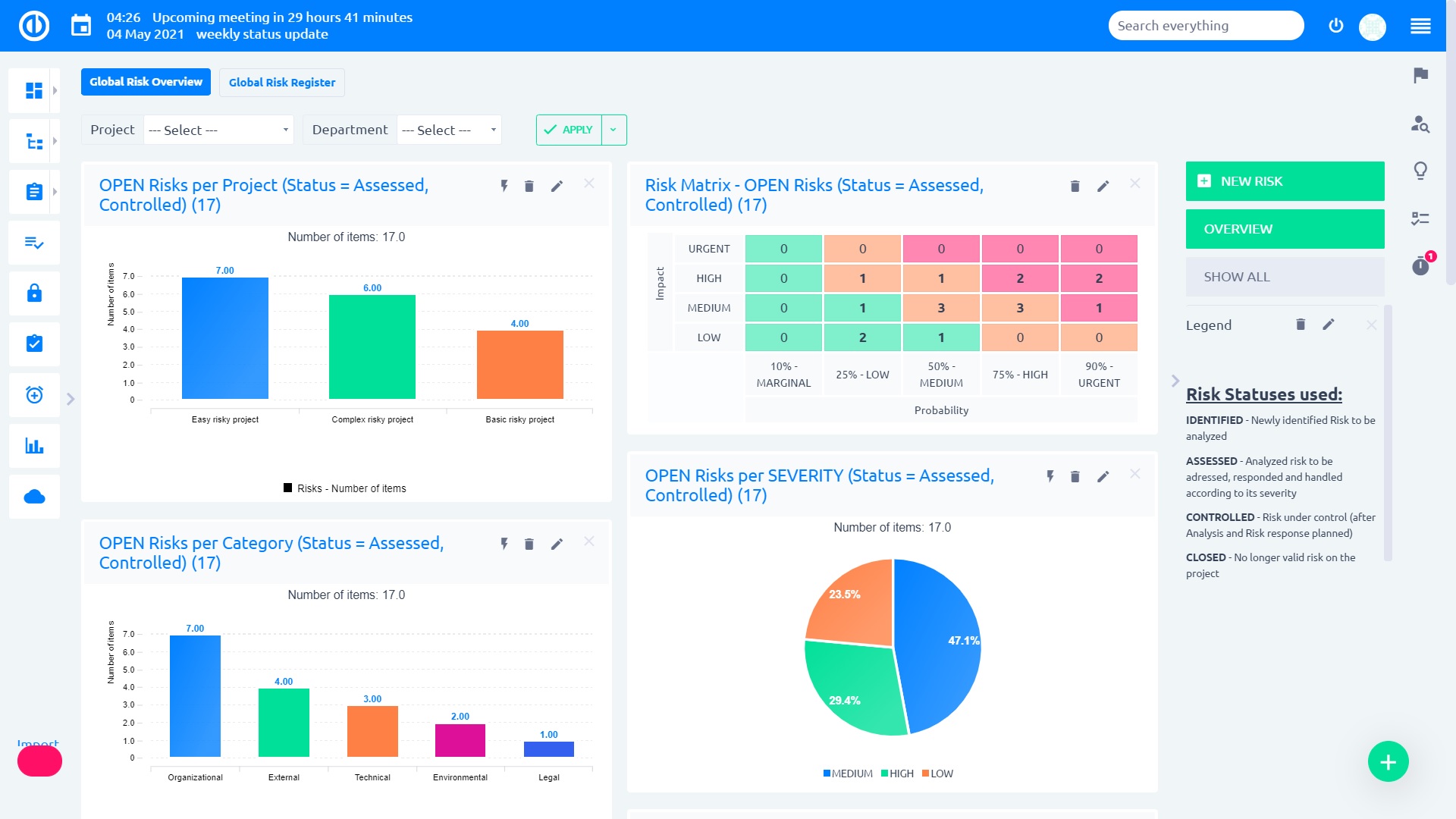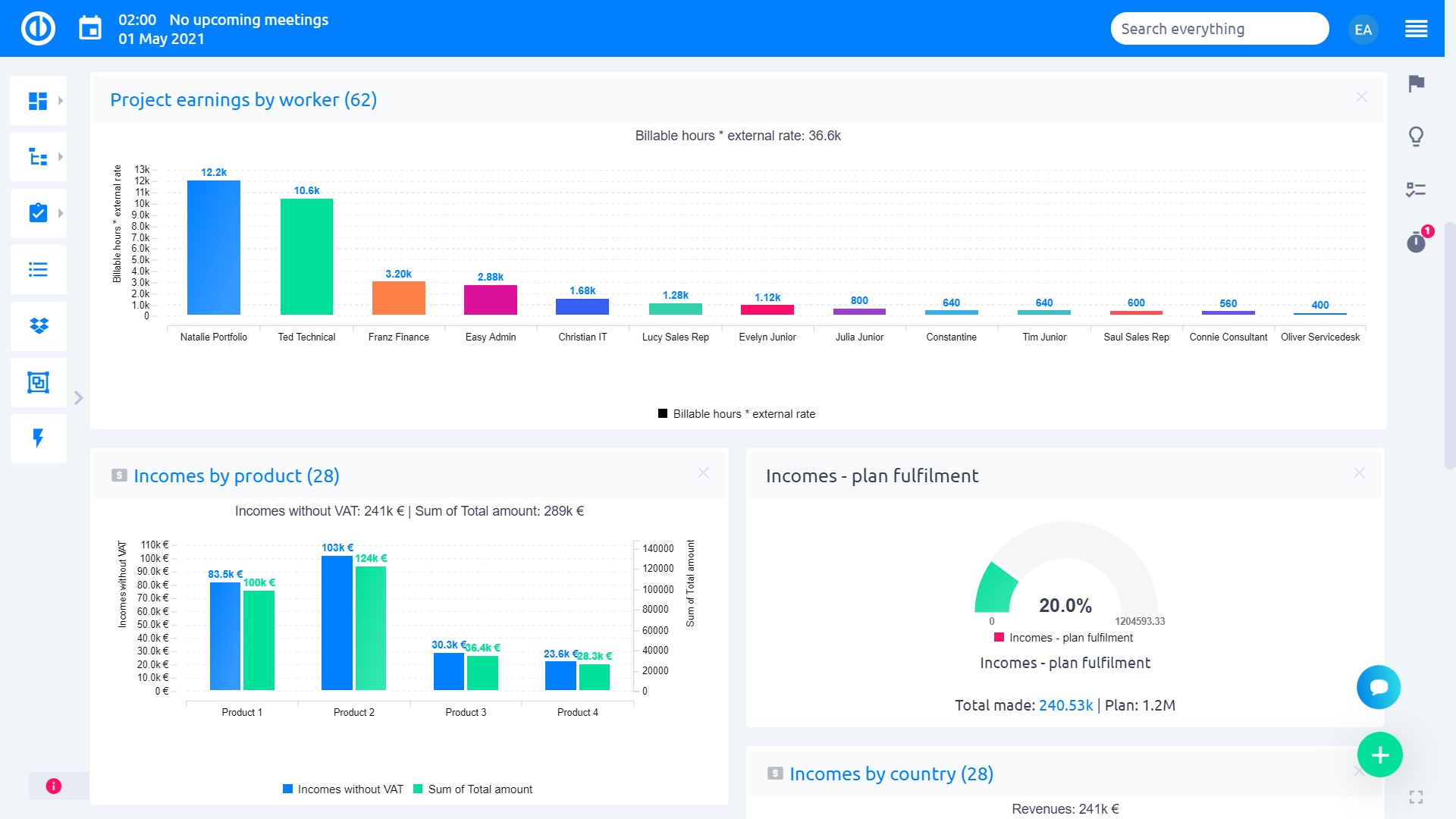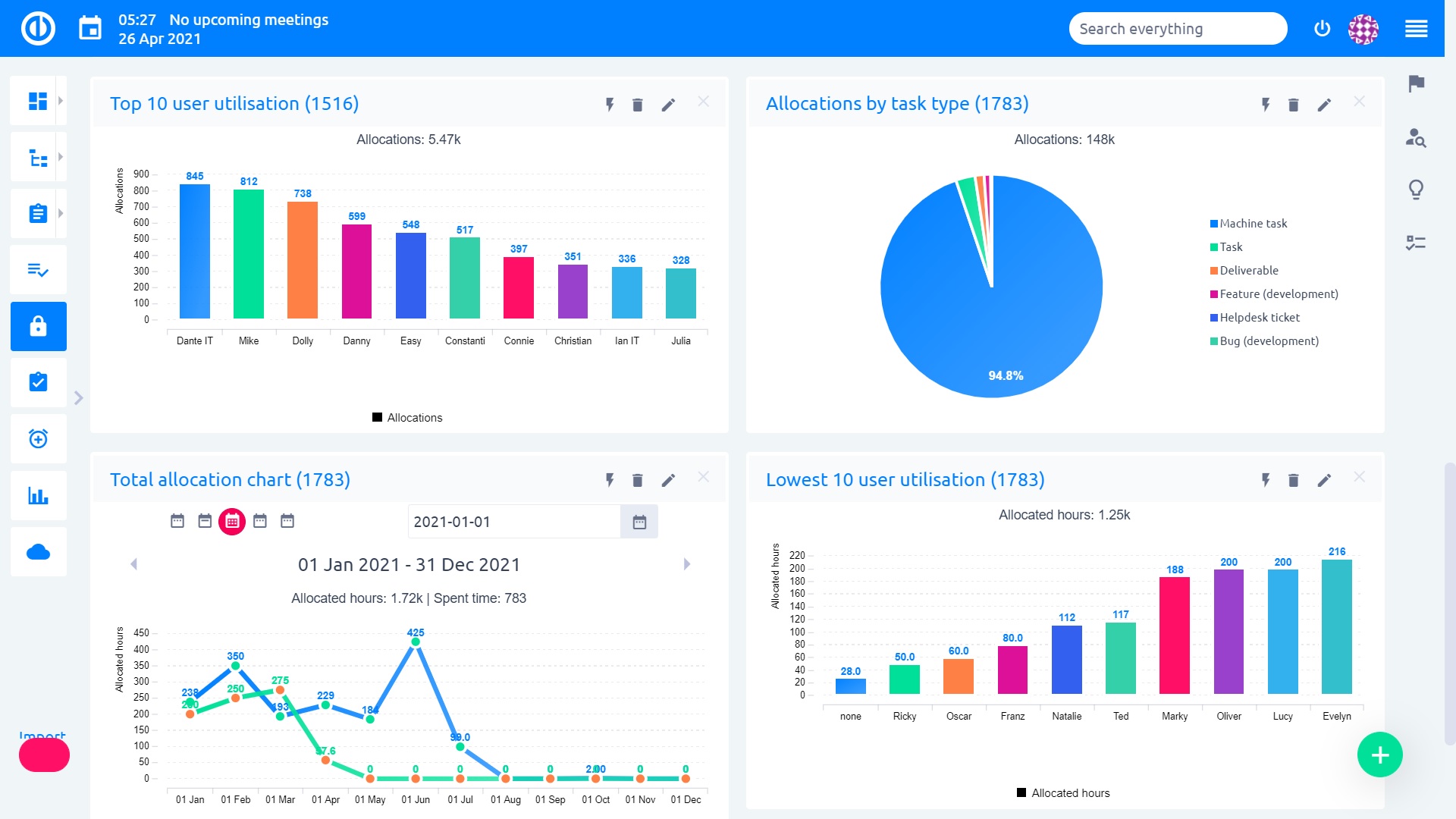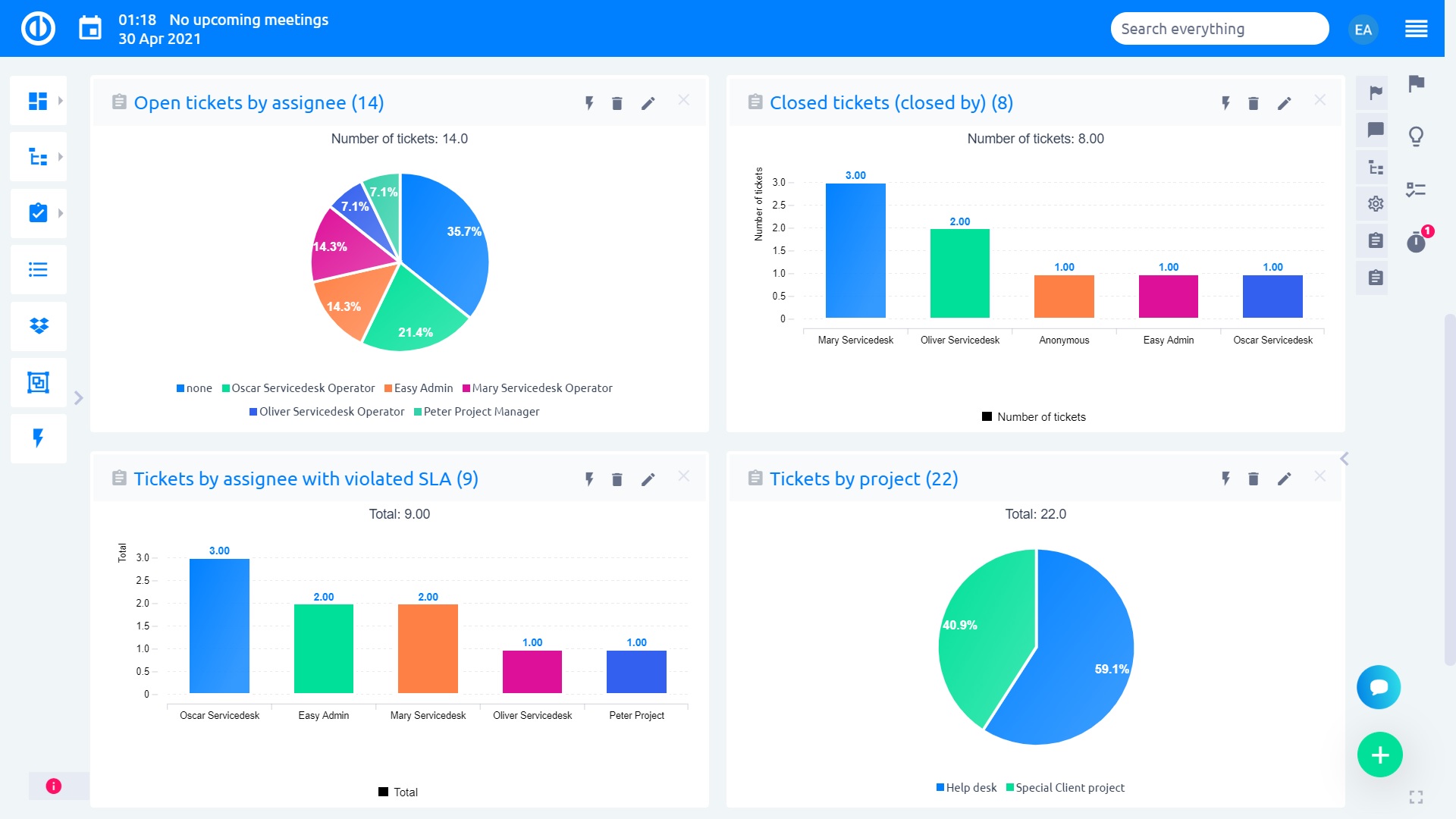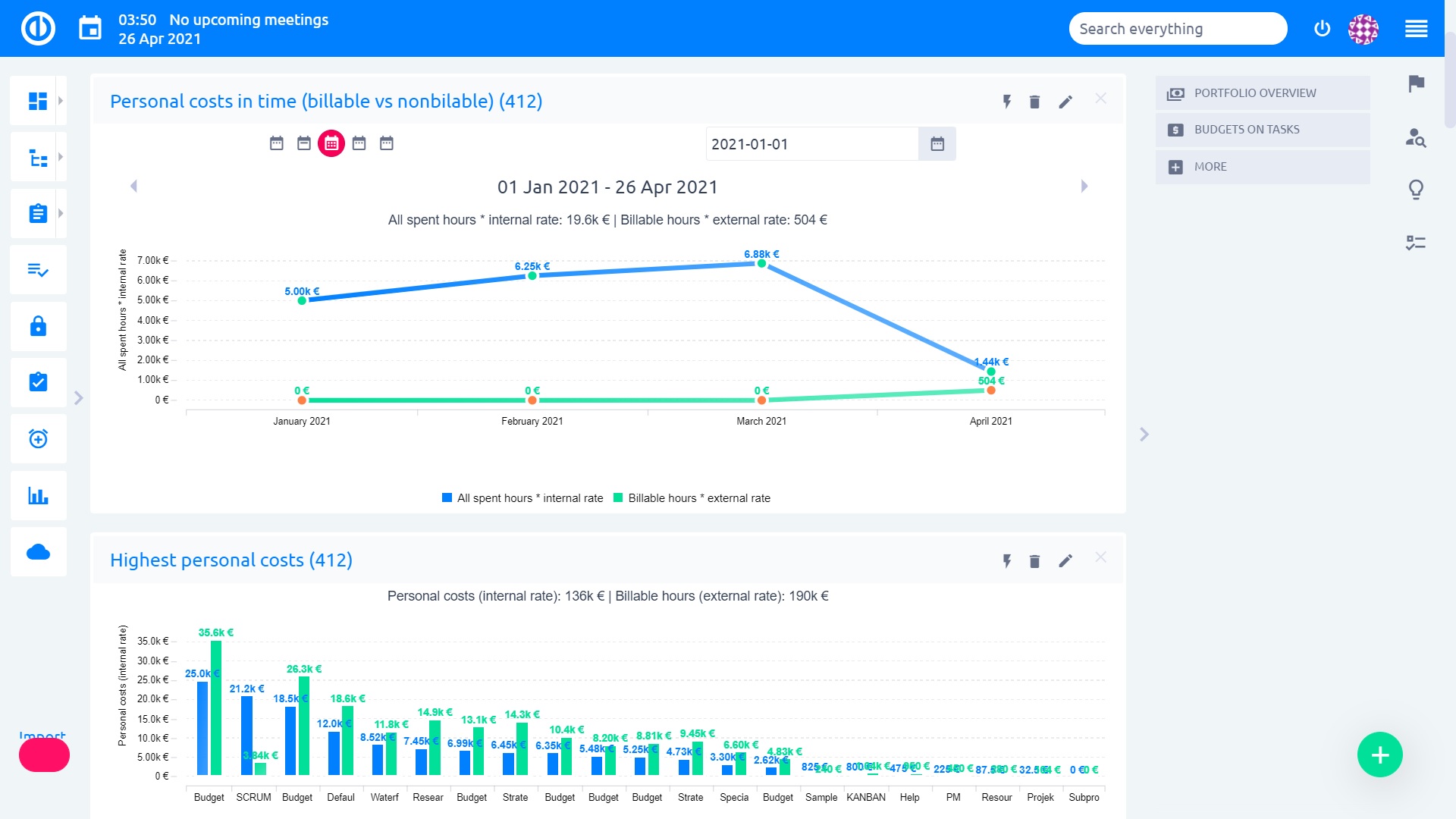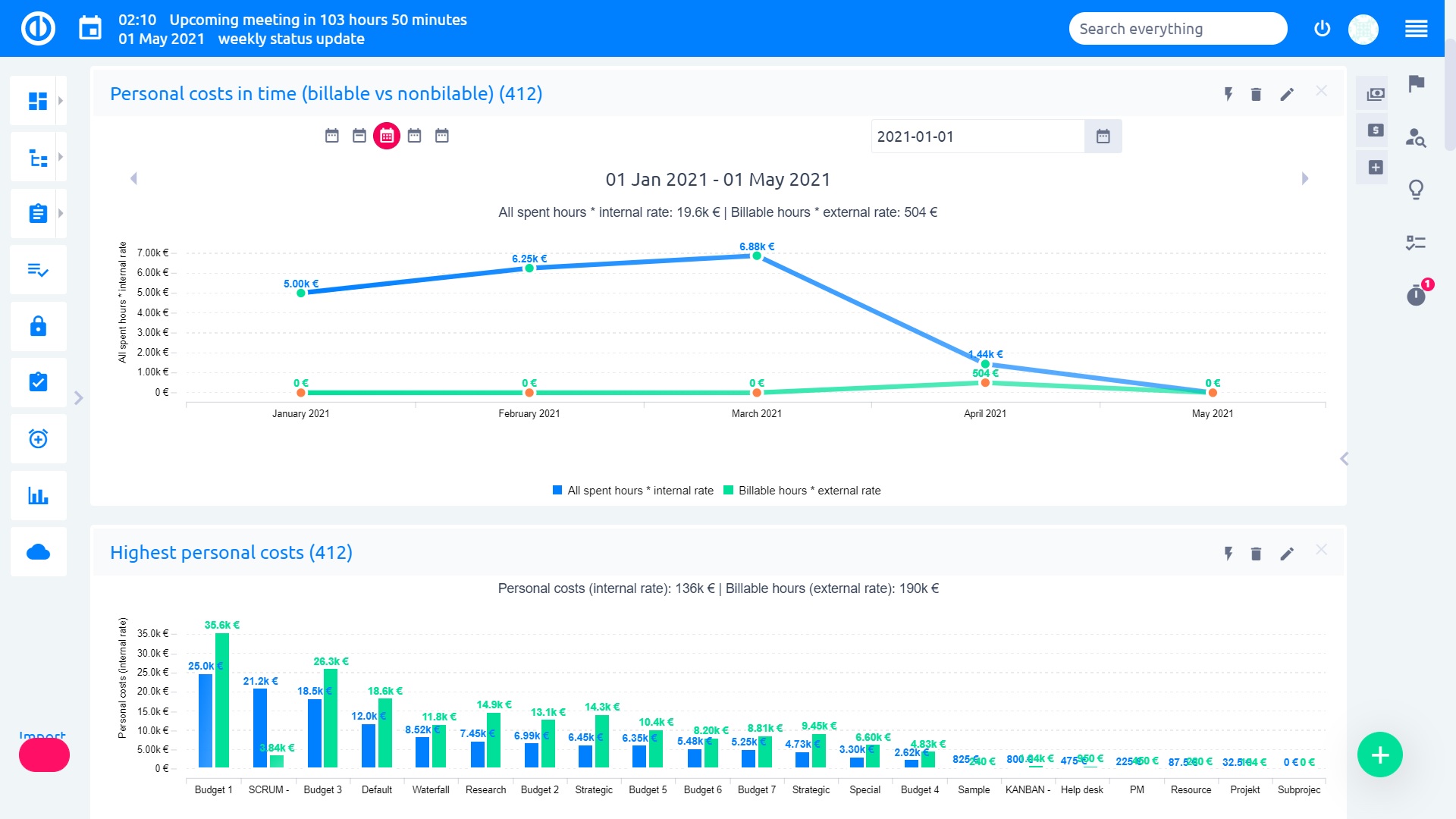 Task tracking for up-to-date projects
Update task features according to your permissions, visualize project progress and push tasks through the workflow. Task tracking eliminates the need for status update meetings, since everything can be tracked in Easy Project.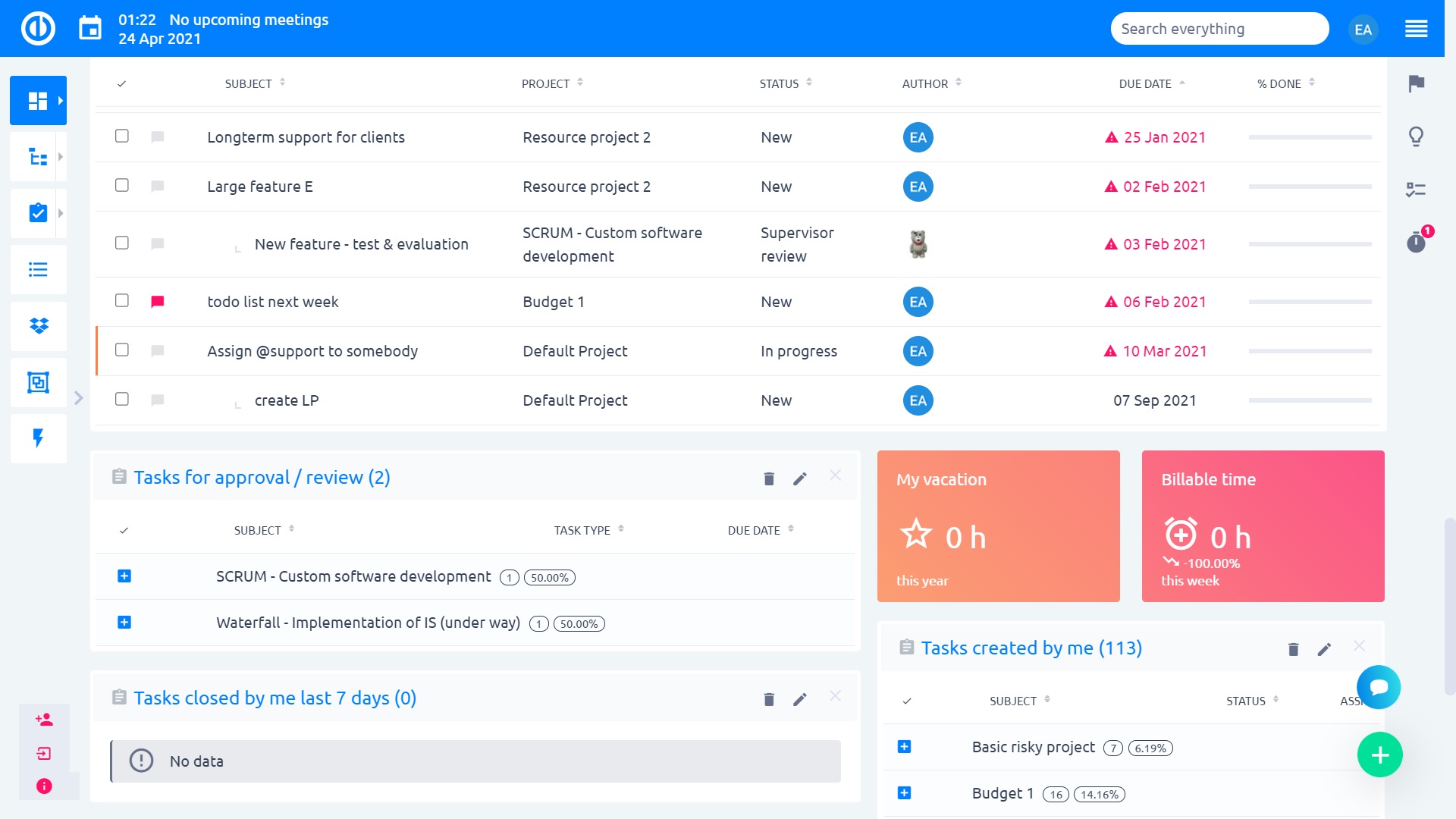 Key features:
Update of tasks according to workflow and user permissions
Update of task features such as tracker, assignee, % done, due date, priority, status, etc.
Task update through inline editing
Task options such as move, merge, create sub-task, etc.
No more need for status update meetings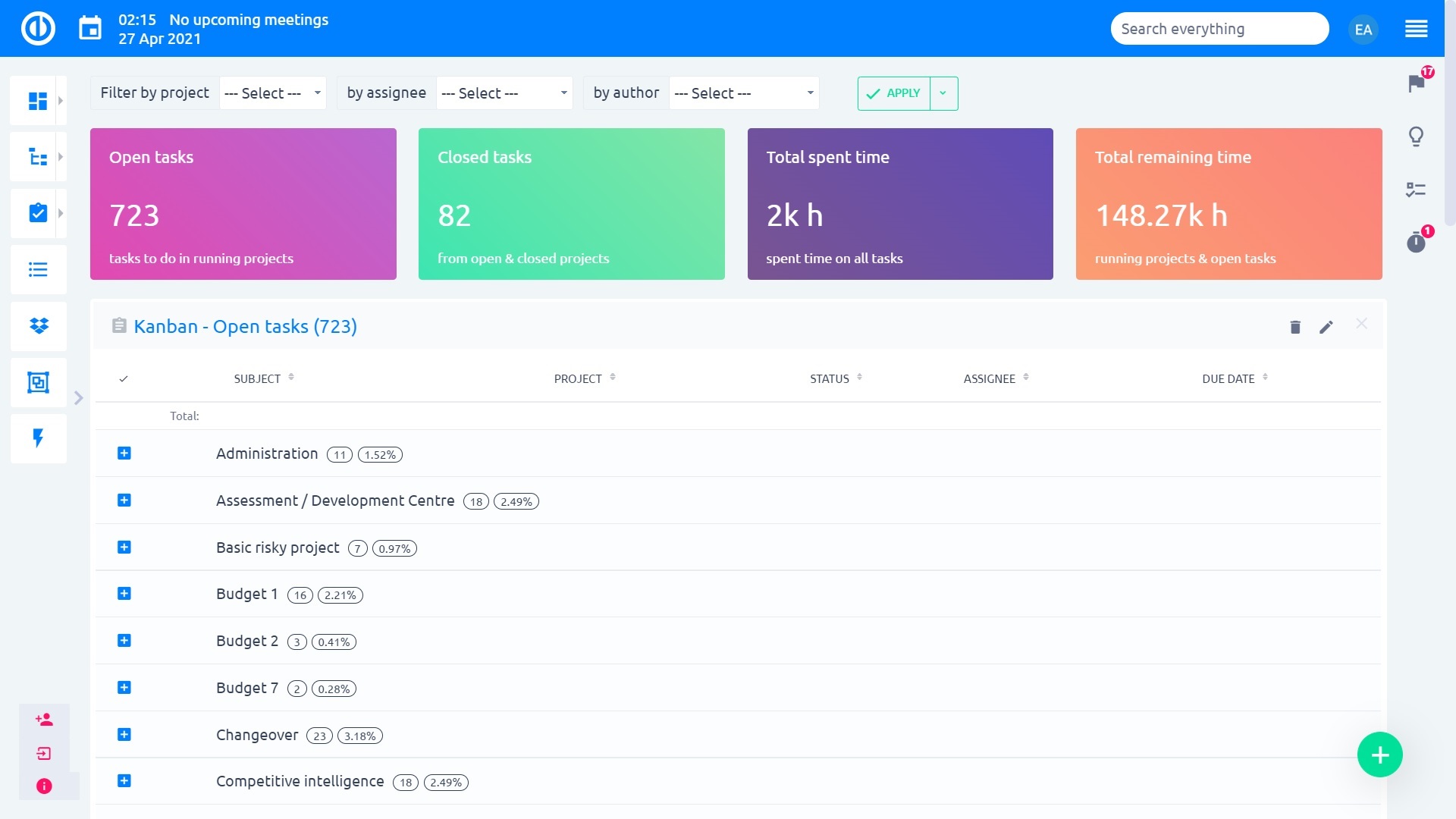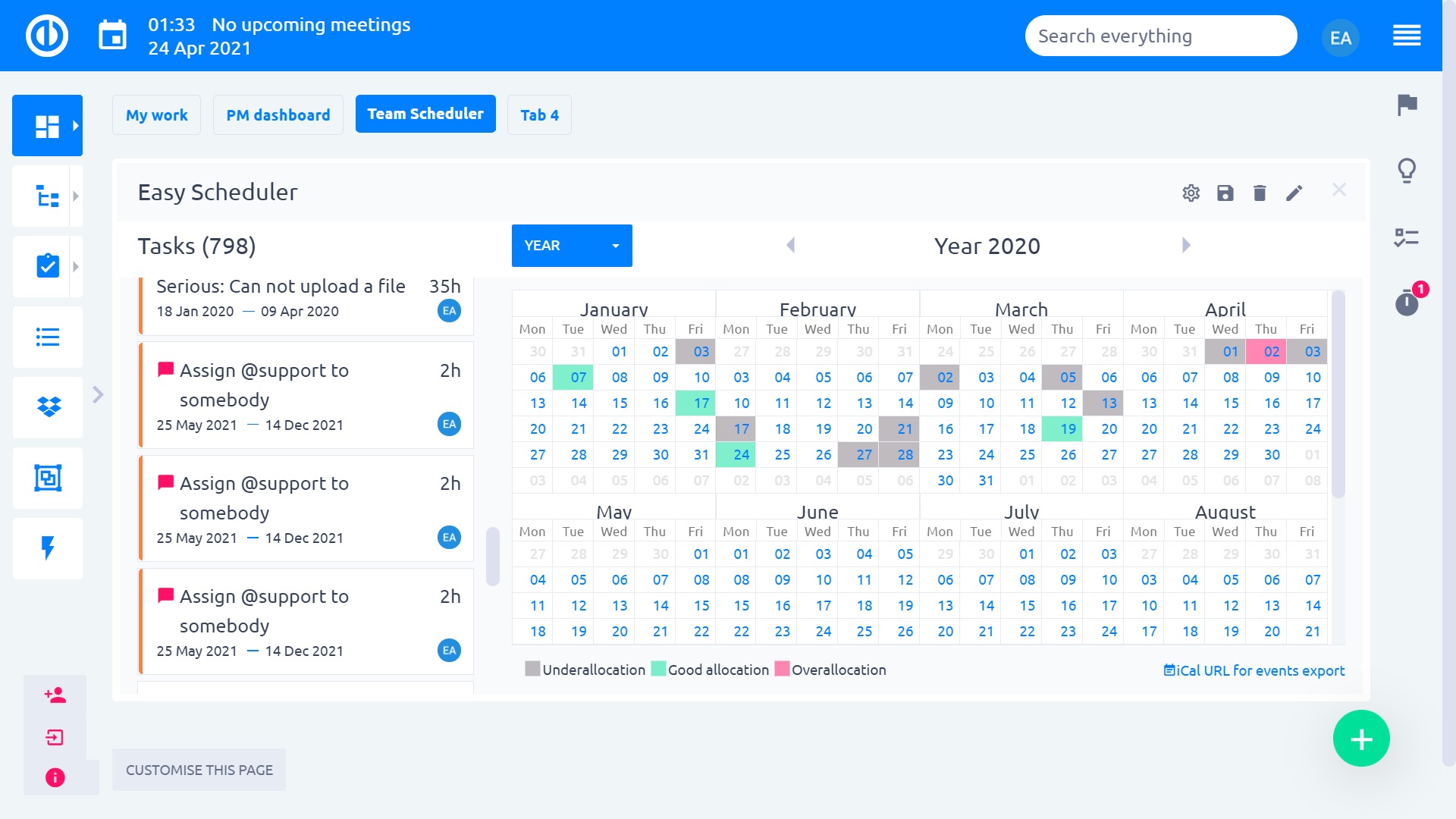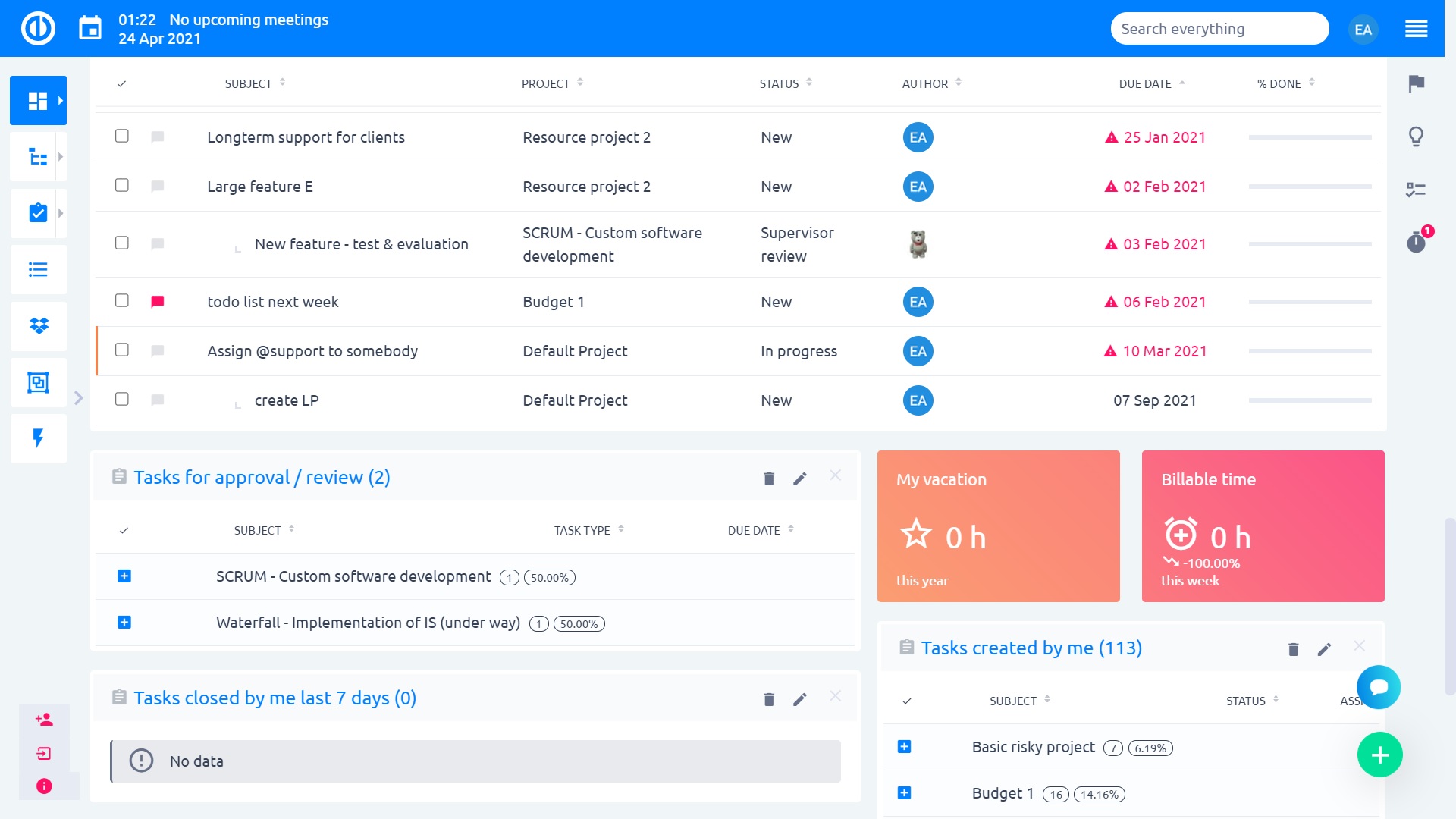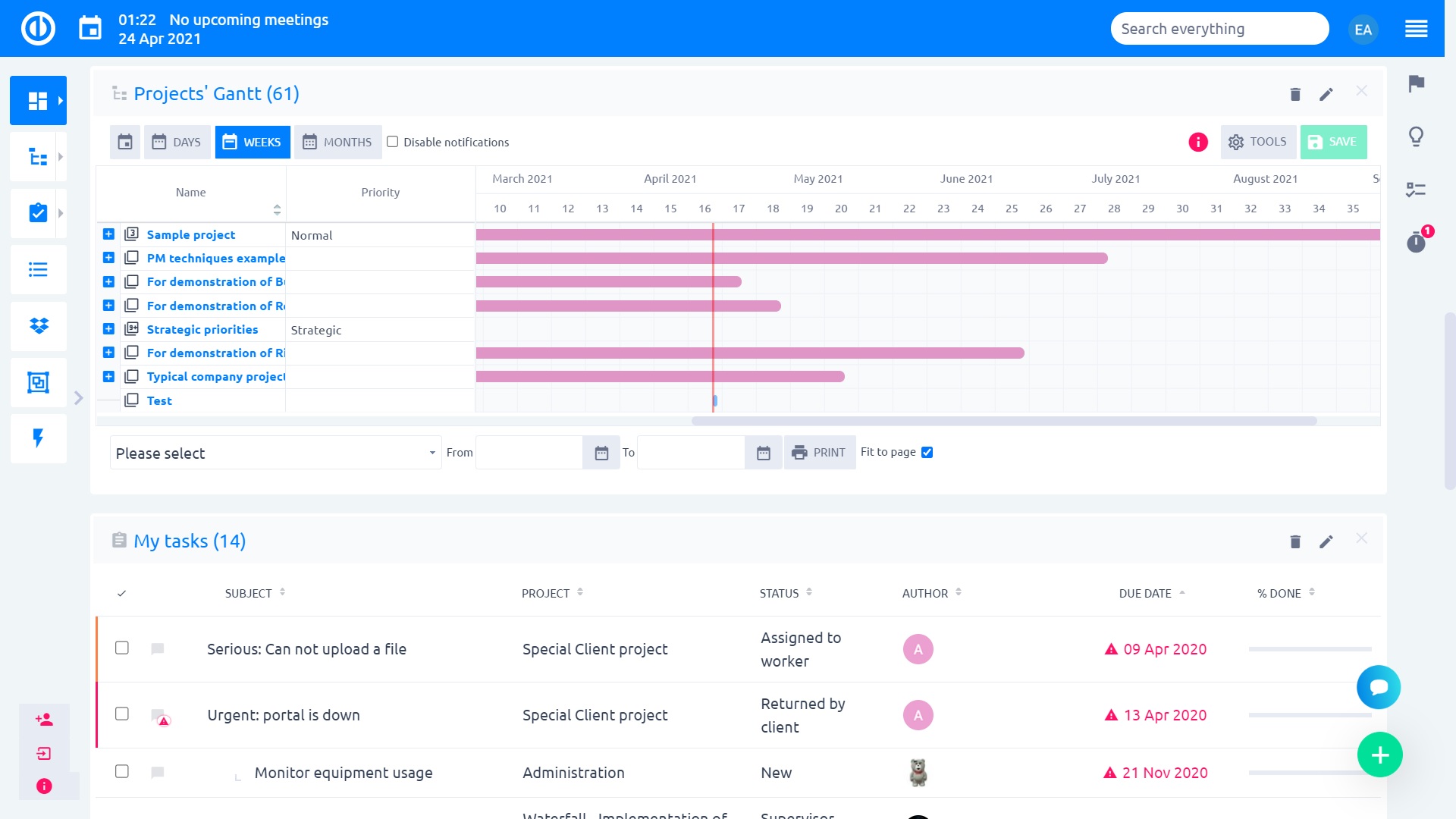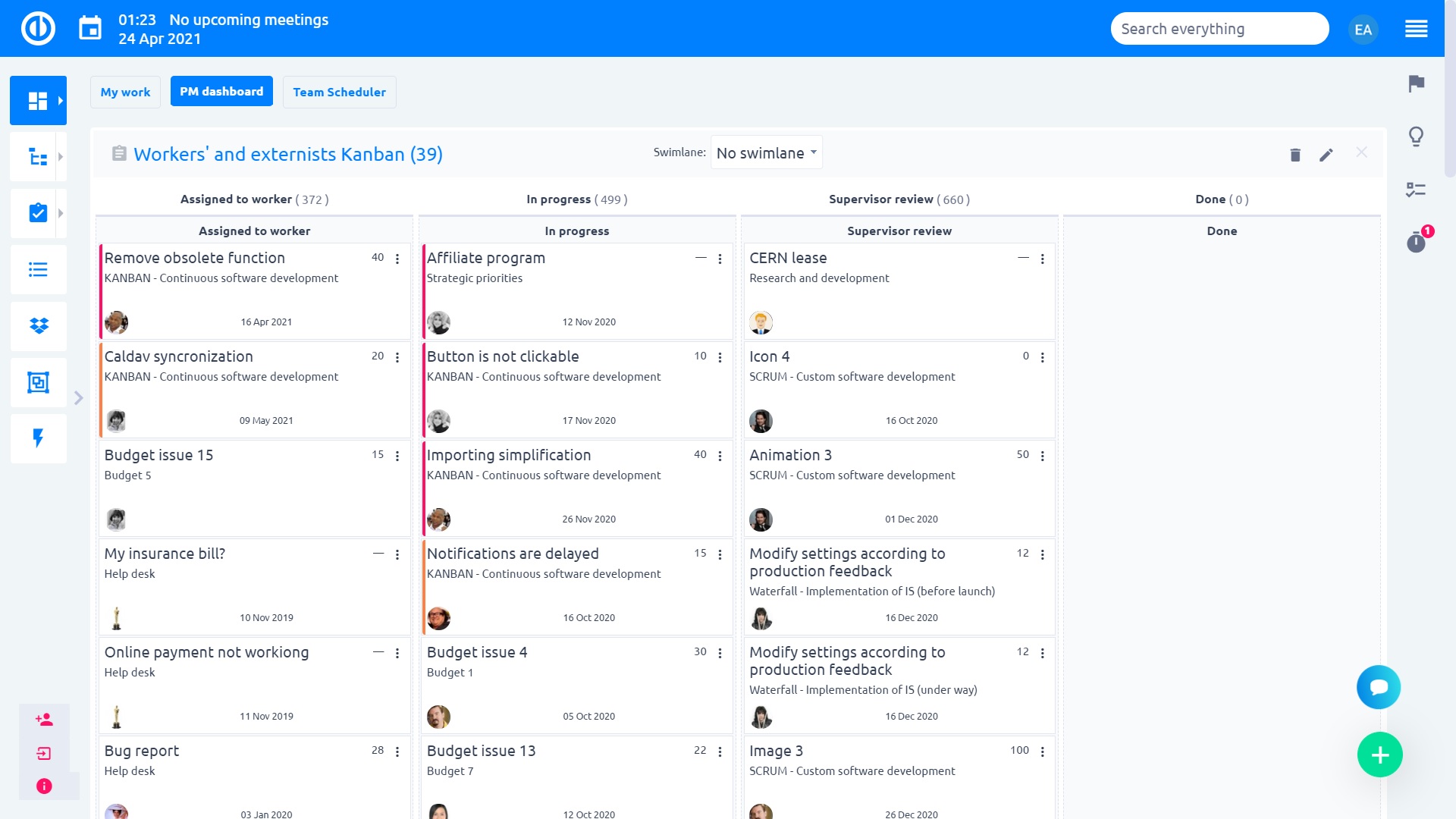 Workflow
Workflow allows you to define, execute, and automate business processes, eliminating chaos and coordinating tasks between employees. Easy Project allows you to set task permissions and workflows based on user types.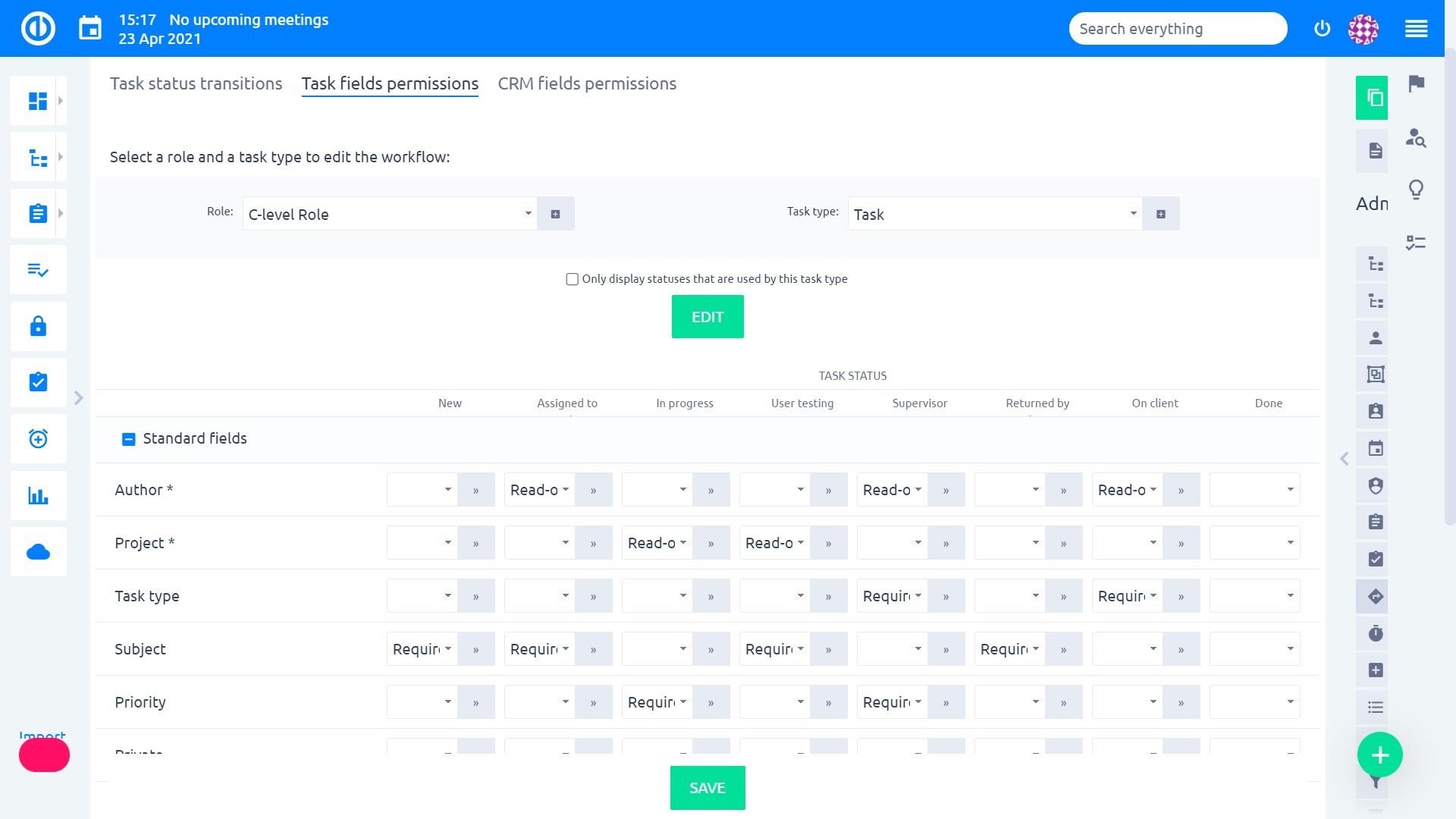 Key features:
Adjustable status transitions and field permissions
Dependency on roles and trackers
Prevents users from doing undesirable changes on tasks
Improves safety and minimizes unwanted user activity
Organizational structure
Organizational structure is a form of a tree hierarchy where every user in the organization, except the top one, is subordinate to a single another user. This arrangement helps define how activities such as task allocation, coordination, and supervision are standardly directed toward the achievement of organizational aims. It also determines who is eligible to approve vacation requests submitted by users.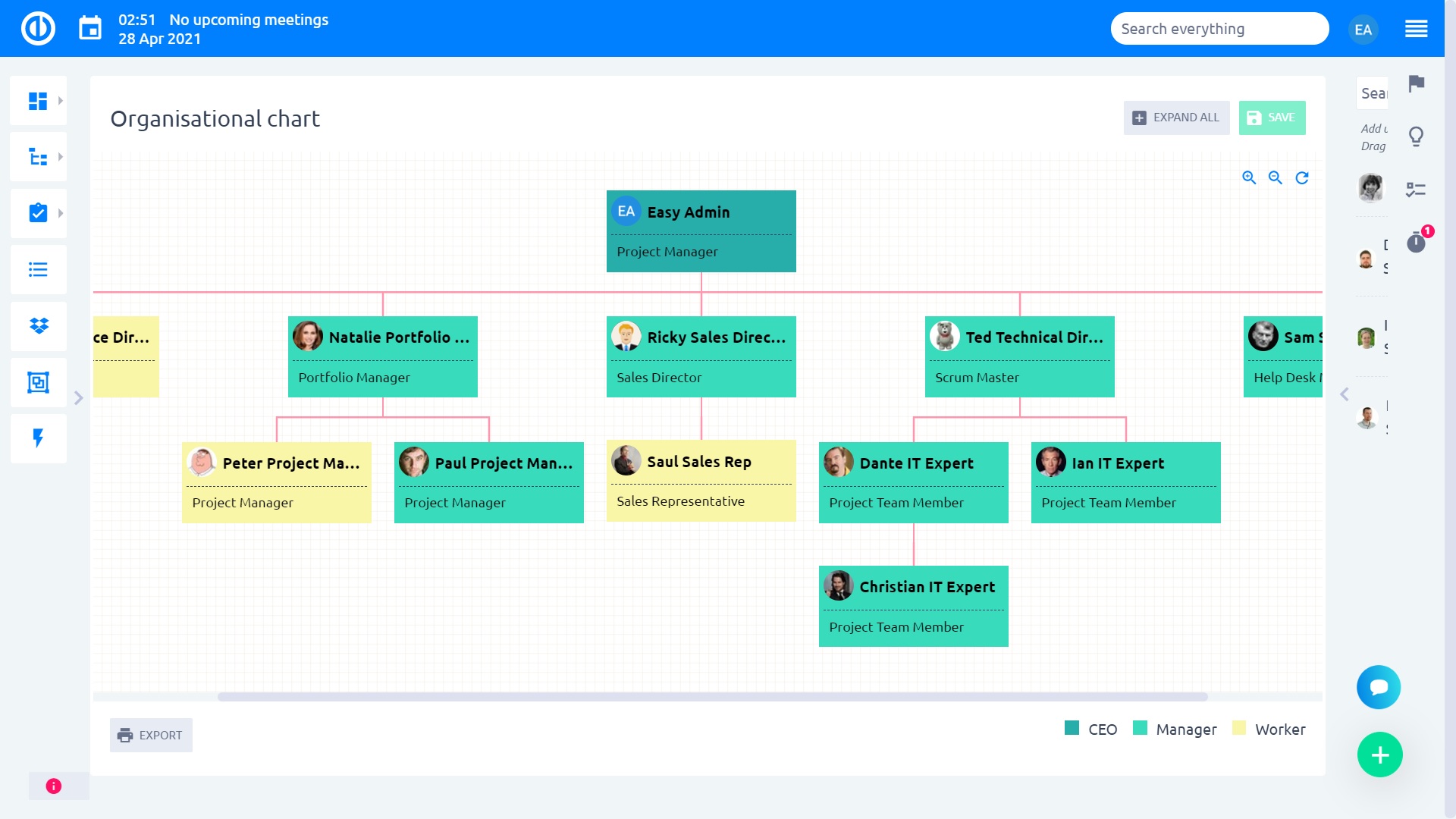 Key features:
A clear overview of the organizational structure of the company

Subordinate filters on tasks

Custom module on a personalized page

Defines vacation approvers

Customizable design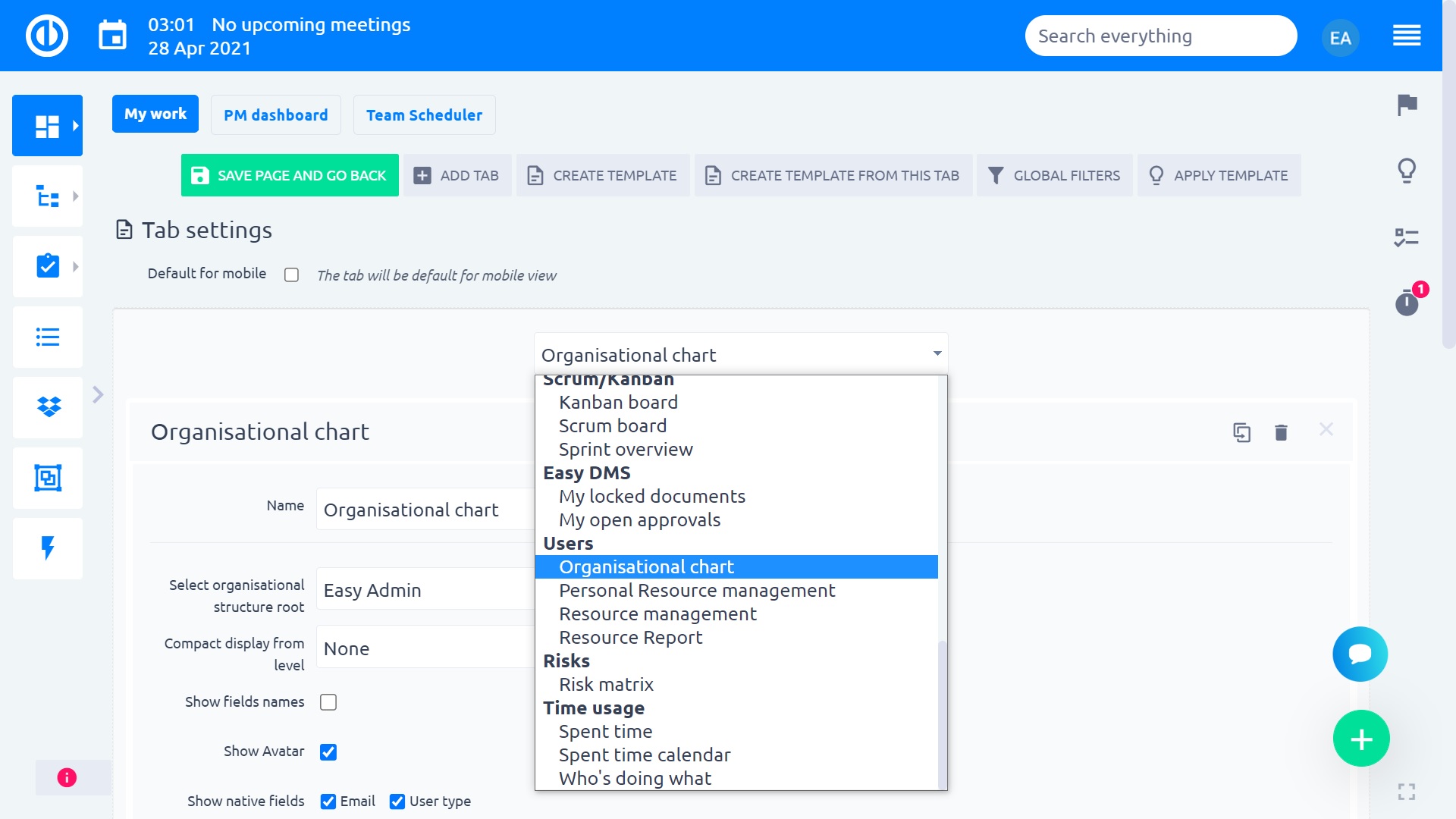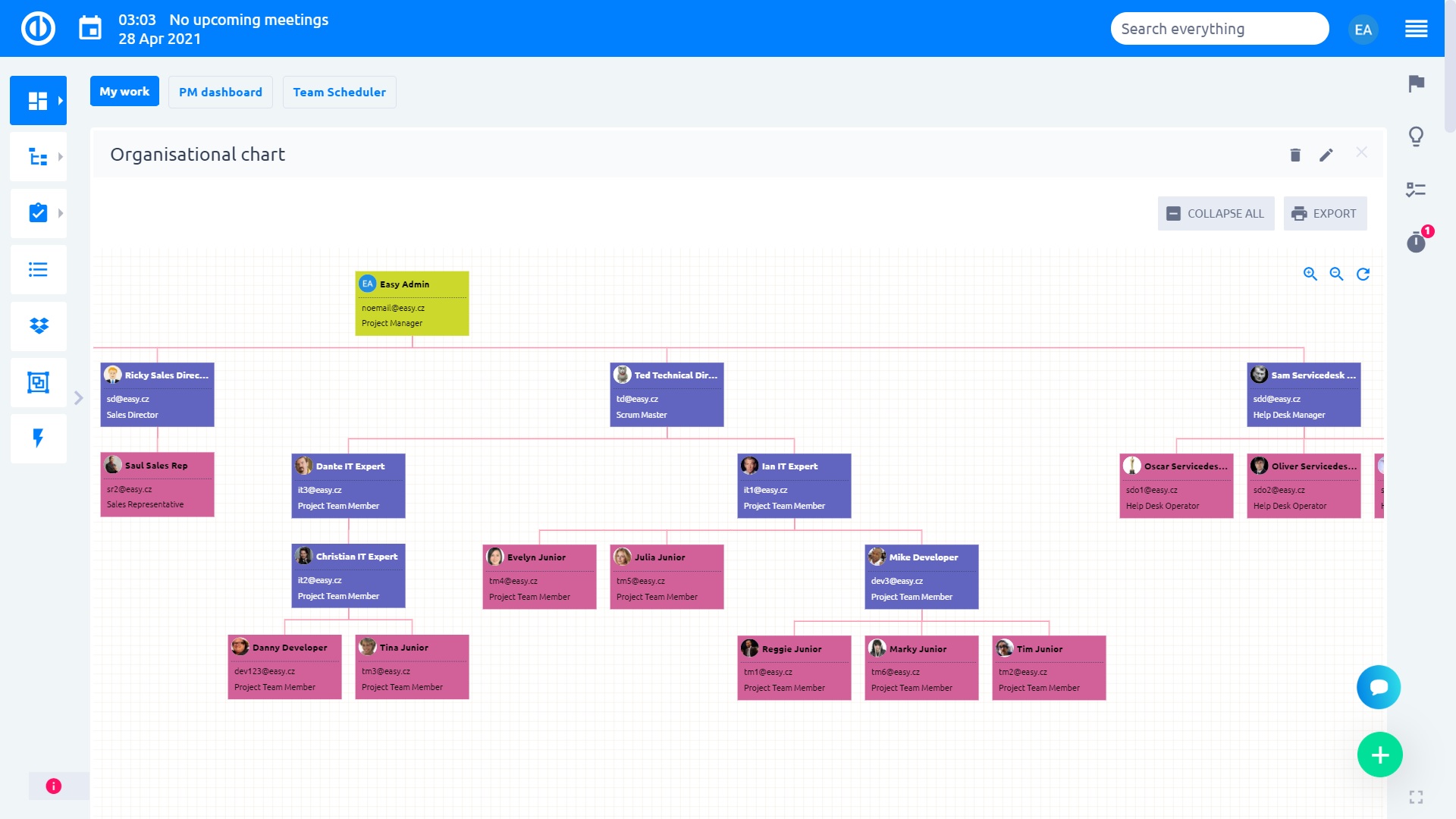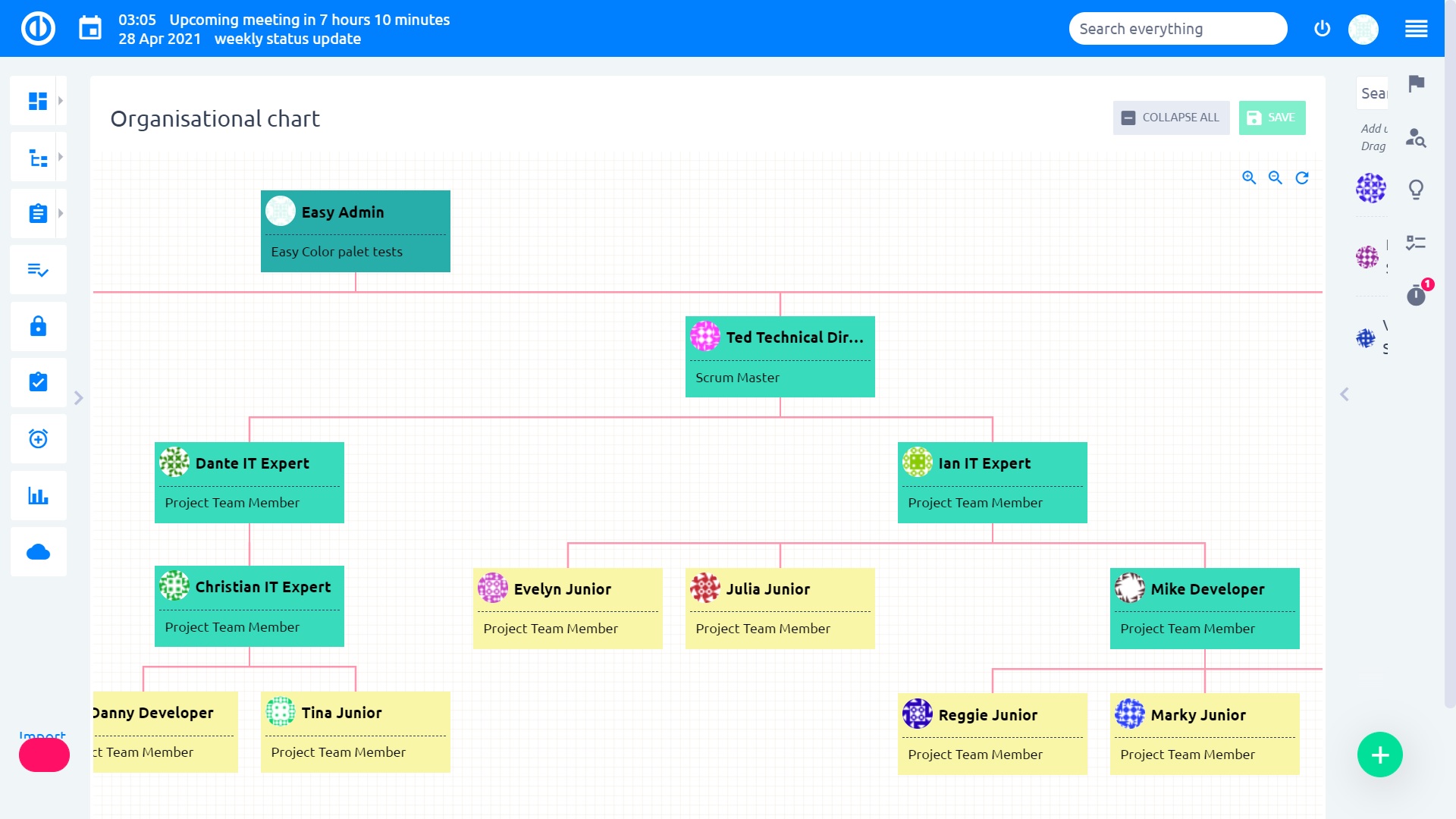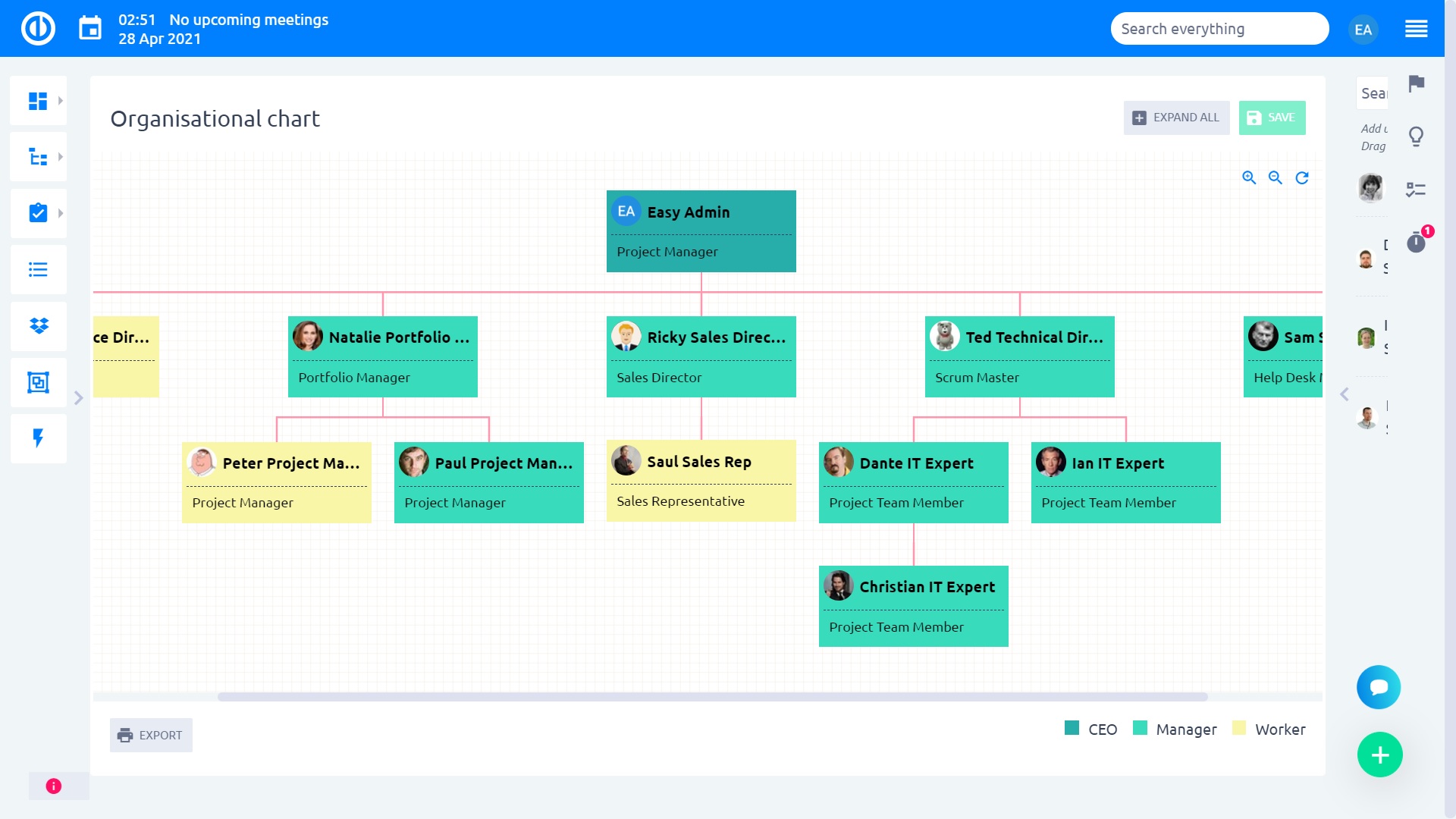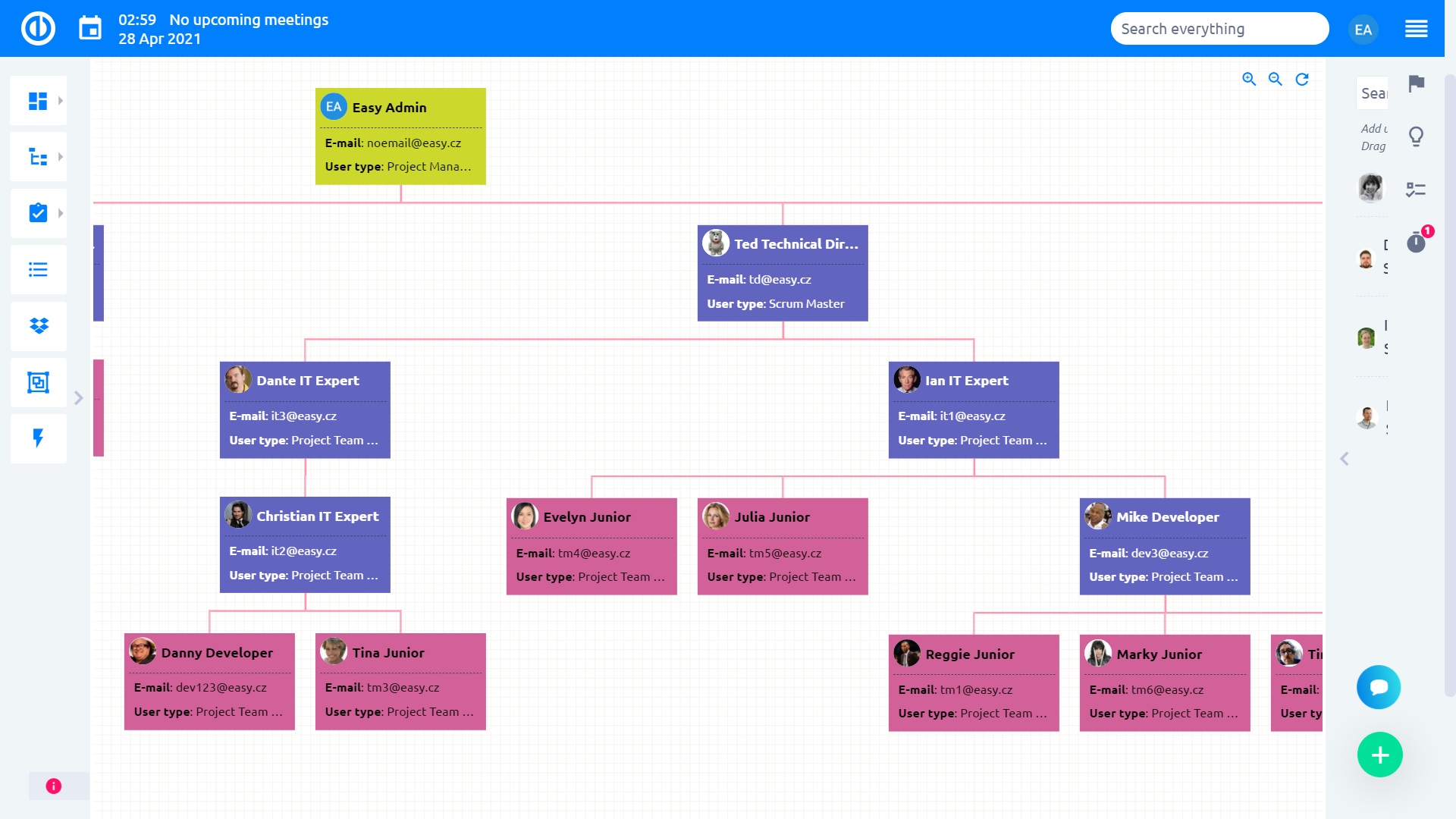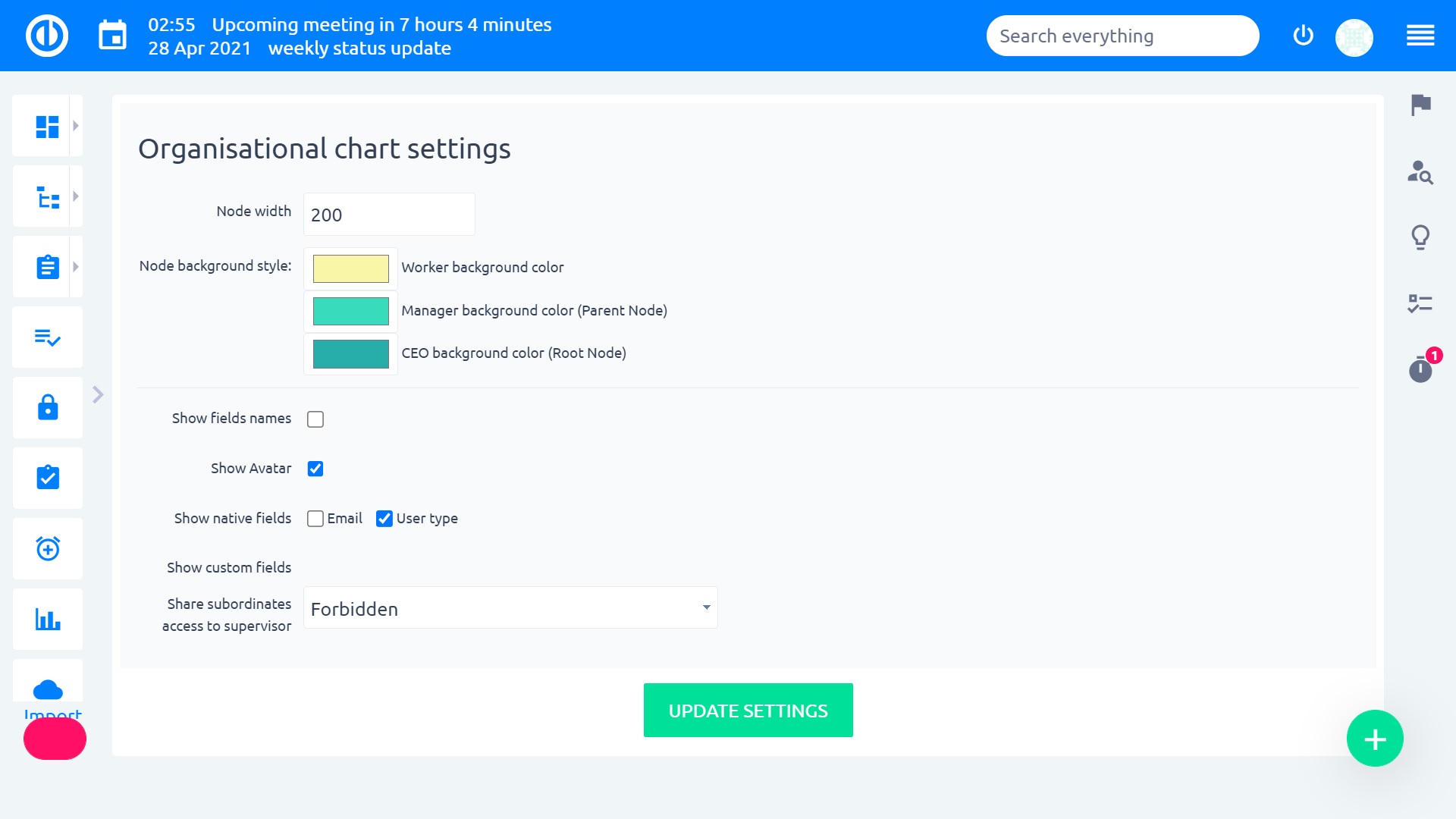 Action buttons
The ultimate tool for quick task sorting and assignment. This feature allows managers to quickly assign tasks from the pool. Action buttons are set to update tasks according to the pre-set configuration. Action buttons are highly customizable and easy to create.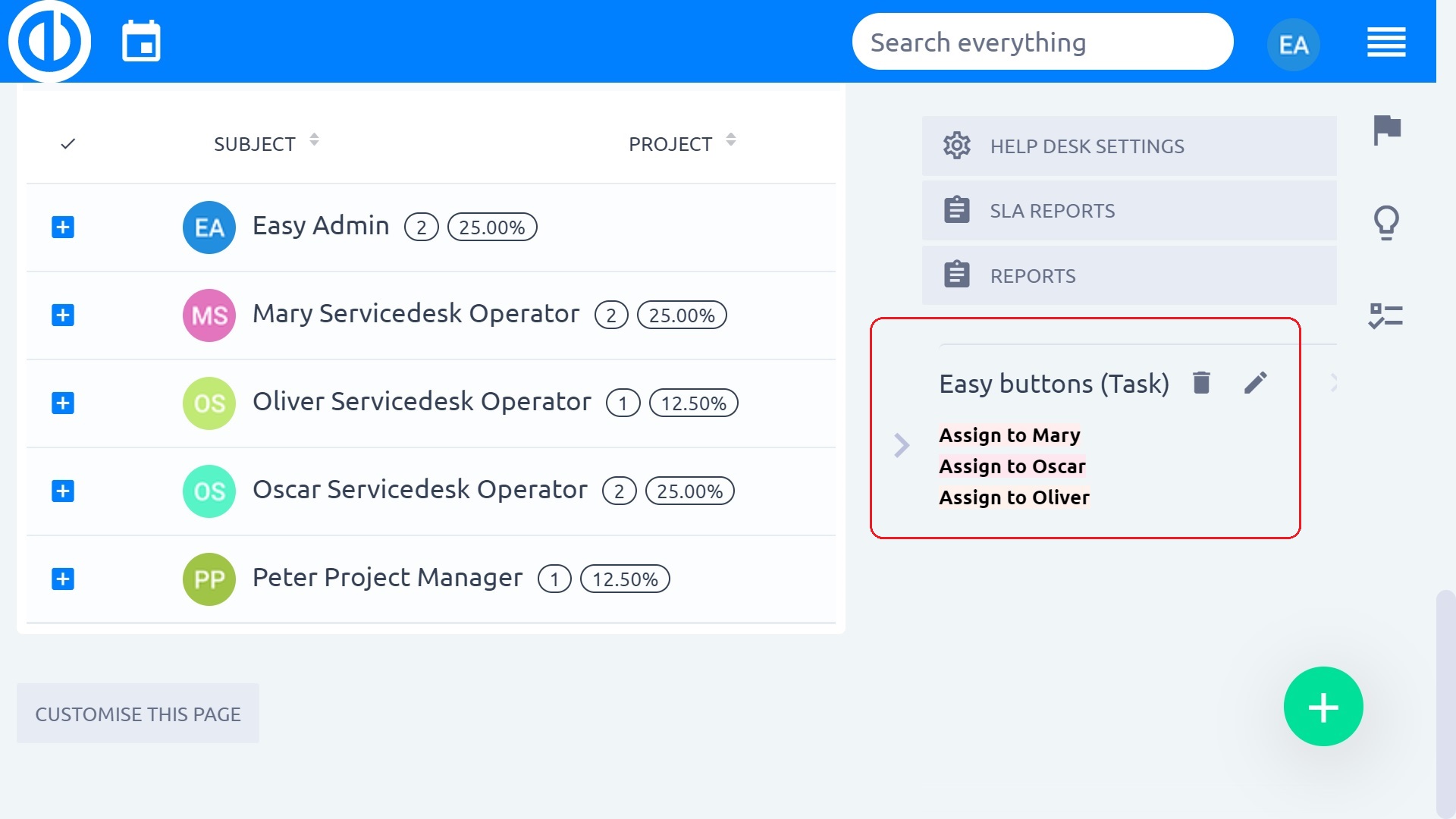 Key features:
Update of any task features

Customization and coloring of buttons
Supports custom fields
Complete overview of buttons accessible through More menu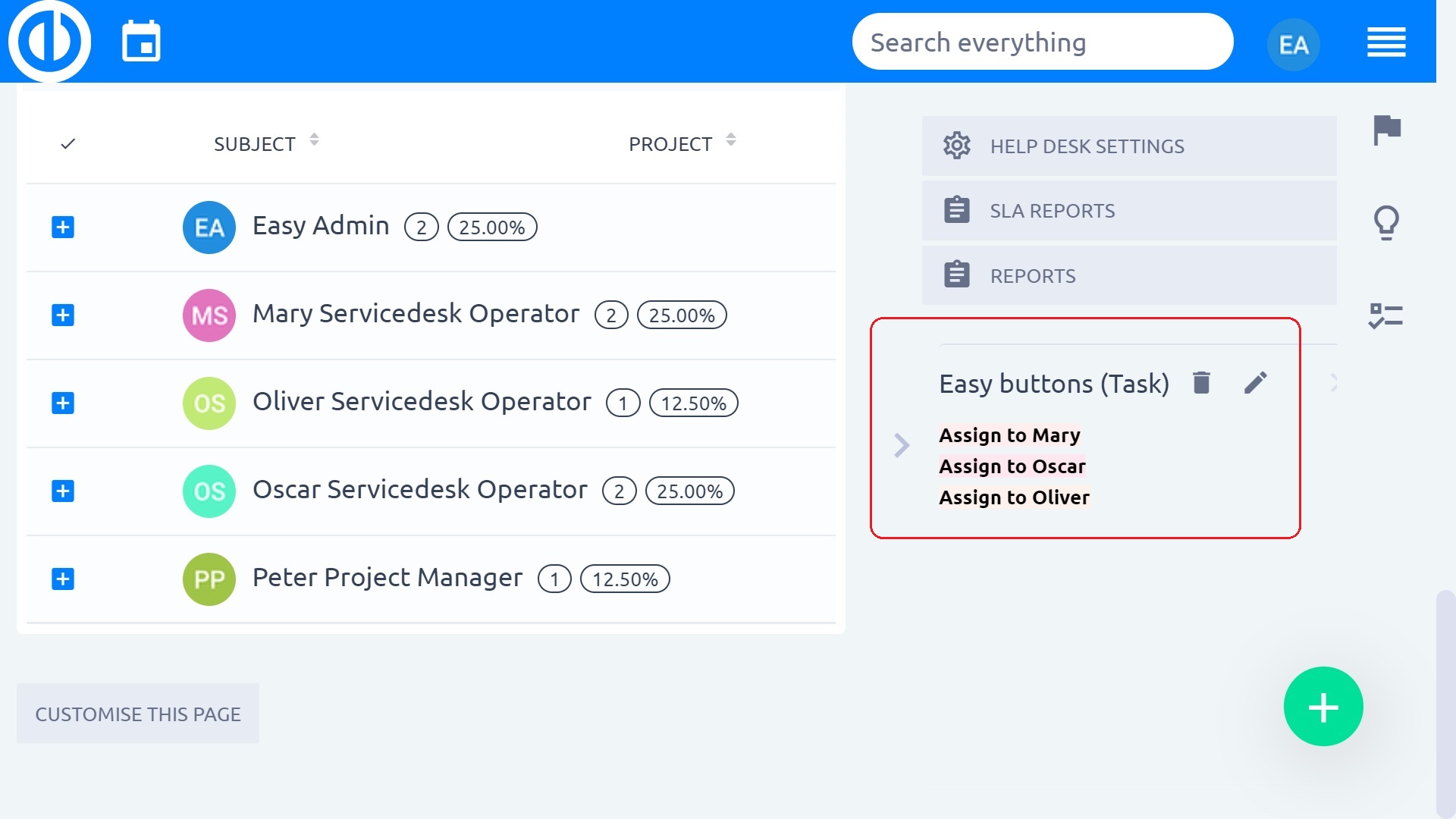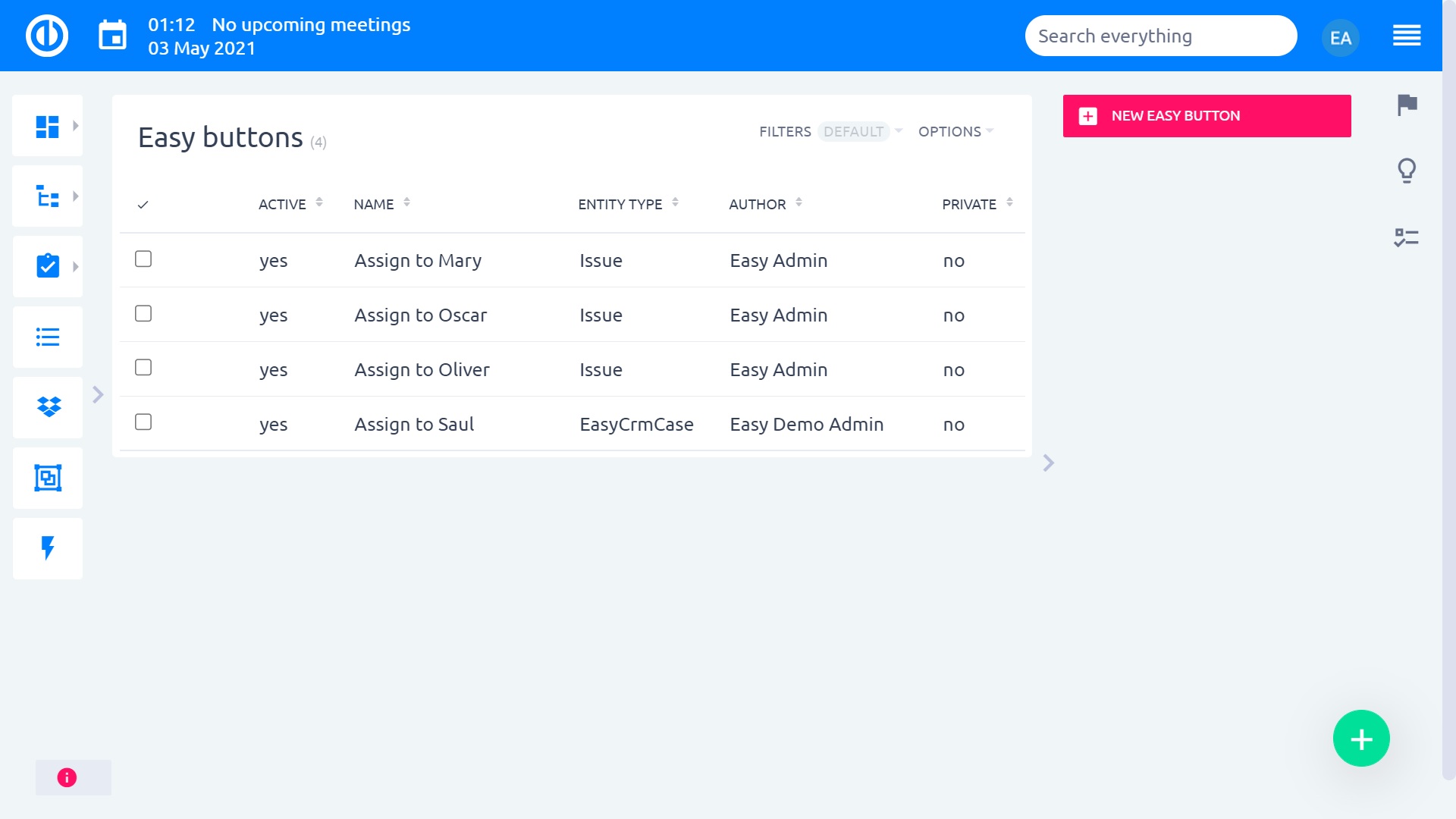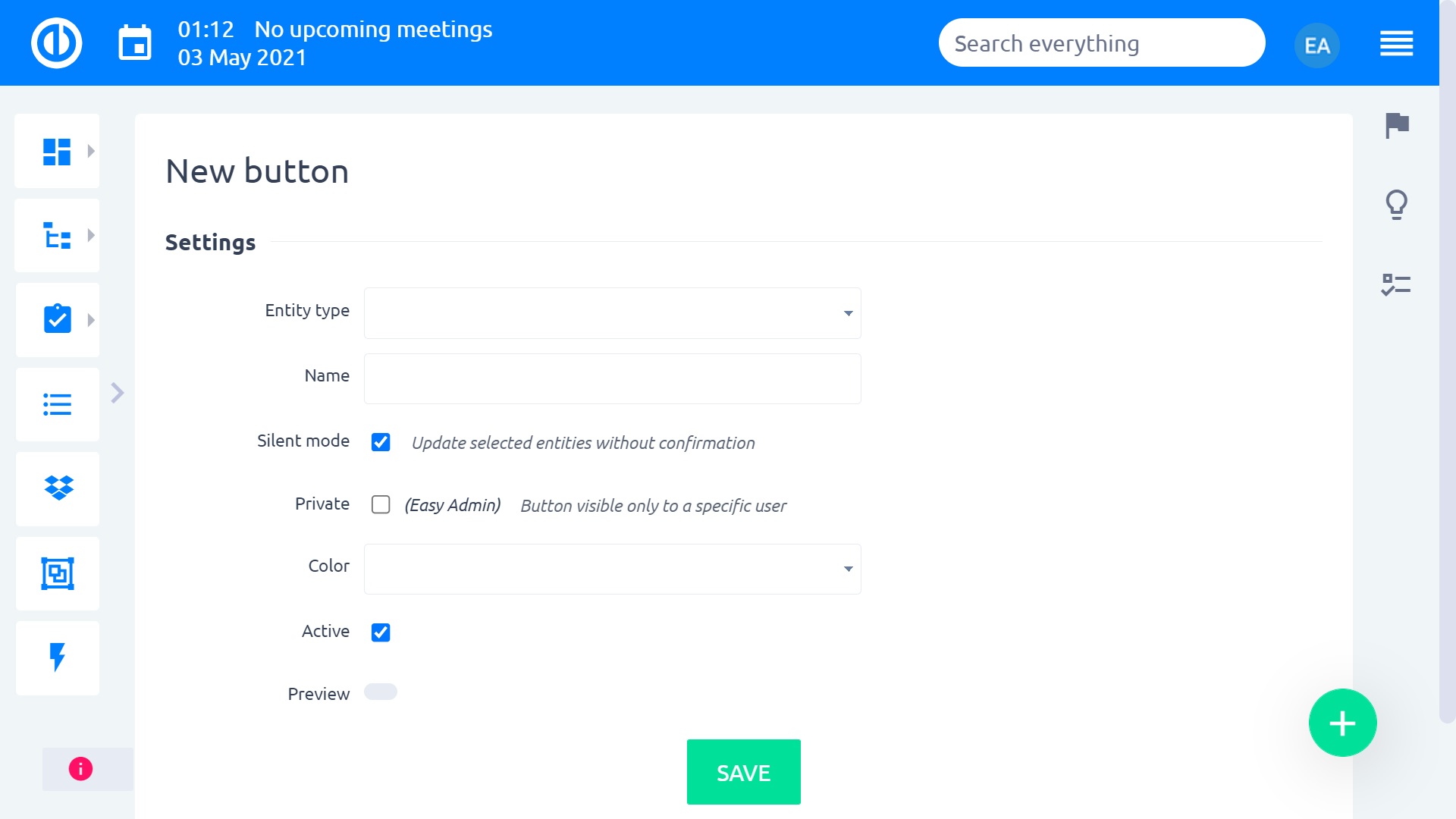 Activity Feed
An activity feed is the fastest way to find out about the latest task updates. It is always accessible on your sidebar, where you can see updated tasks and recent comments, completely eliminates the need for email notifications.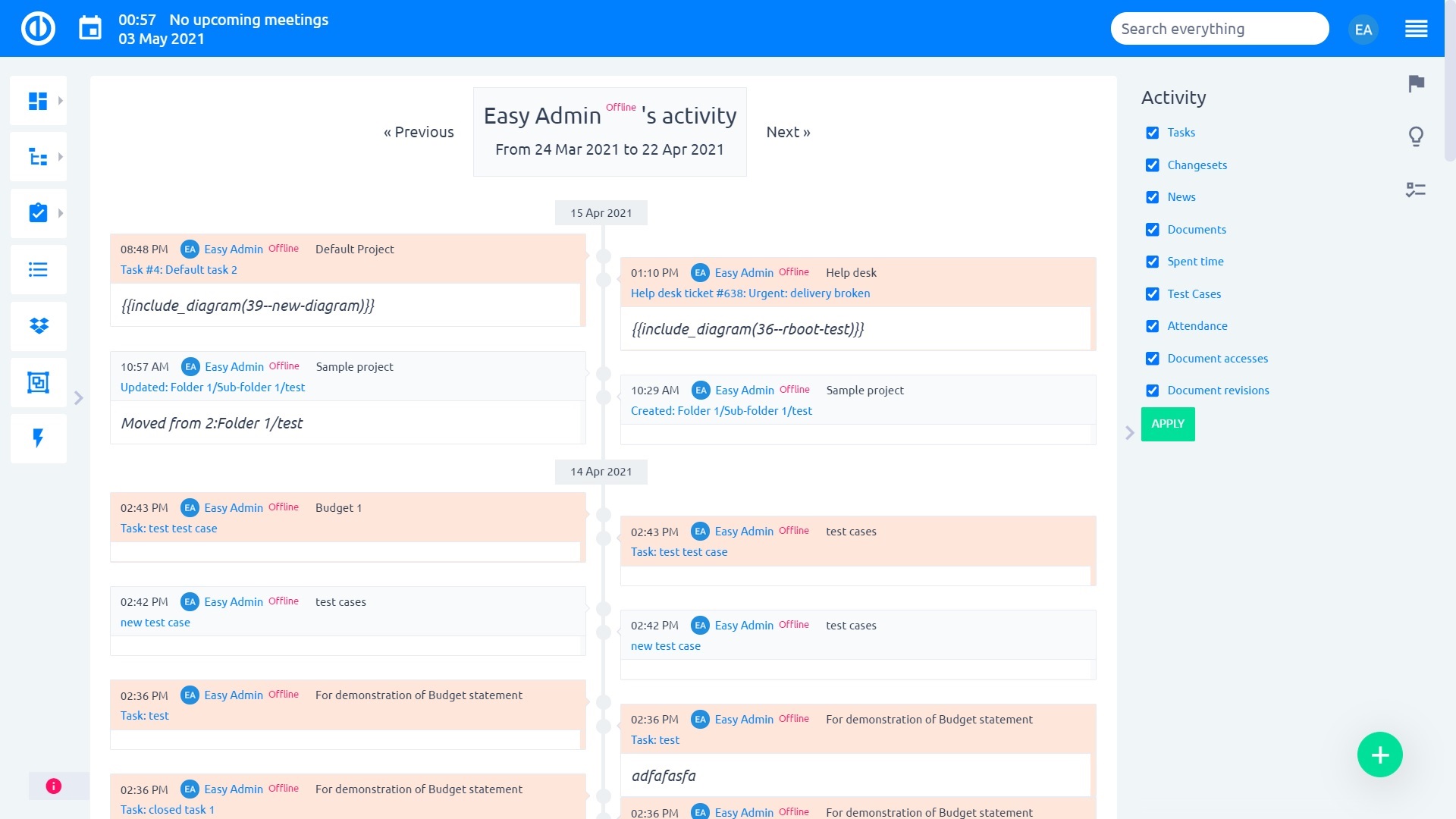 Key Features:
Ability to follow tasks in which you are the author, coworker, and assignee
Visualization of the updated tasks with the latest comments
Always available on the right sidebar
Can be added as a module on a personalized page
No more need for email notifications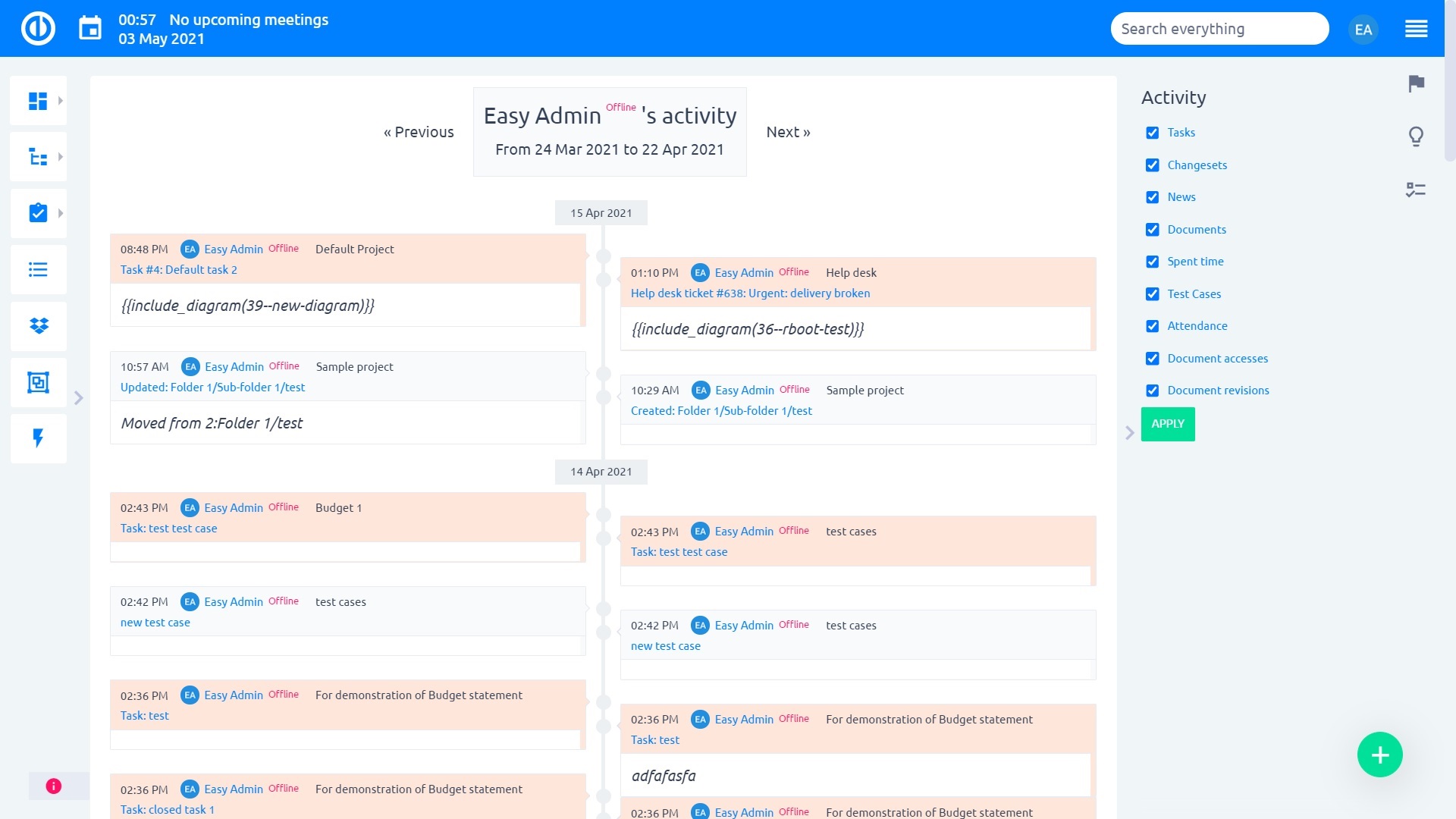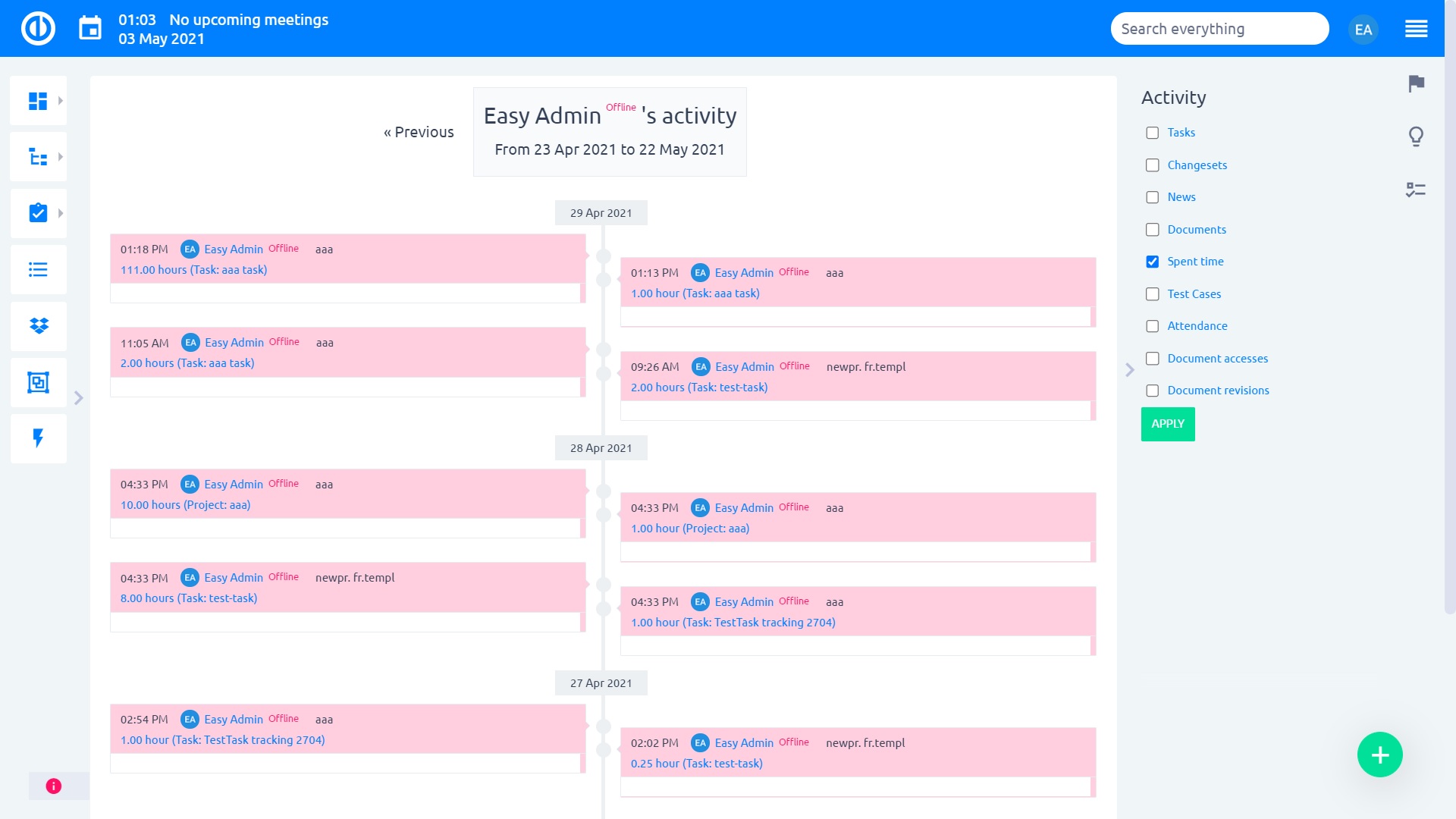 Checklists
Checklists can easily increase work organization, motivation, and productivity. They eliminate the possibility of forgetting a step and make the delivery of repetitive tasks more efficient and with fewer mistakes.
Key Features:
Project level module
Ability to create templates through Administration
Role-based permissions
Unlimited number of items within a checklist
Changes can be saved to history