Project Controlling & Reporting
The project control and reporting process should run throughout the project. Effectively setting up a project control process will enable you to keep an eye on cost and schedule as things shift and evolve throughout the project. It's the key to navigating your project through rough waters—and it will save your project from going off the rails.
Reporting tools – graphs & charts
Visualize available statistics using pie, bar, and line graphs. Create charts from any list of entries, and in just a couple clicks, prepare a report on your project's performance and demonstrate what needs to be improved.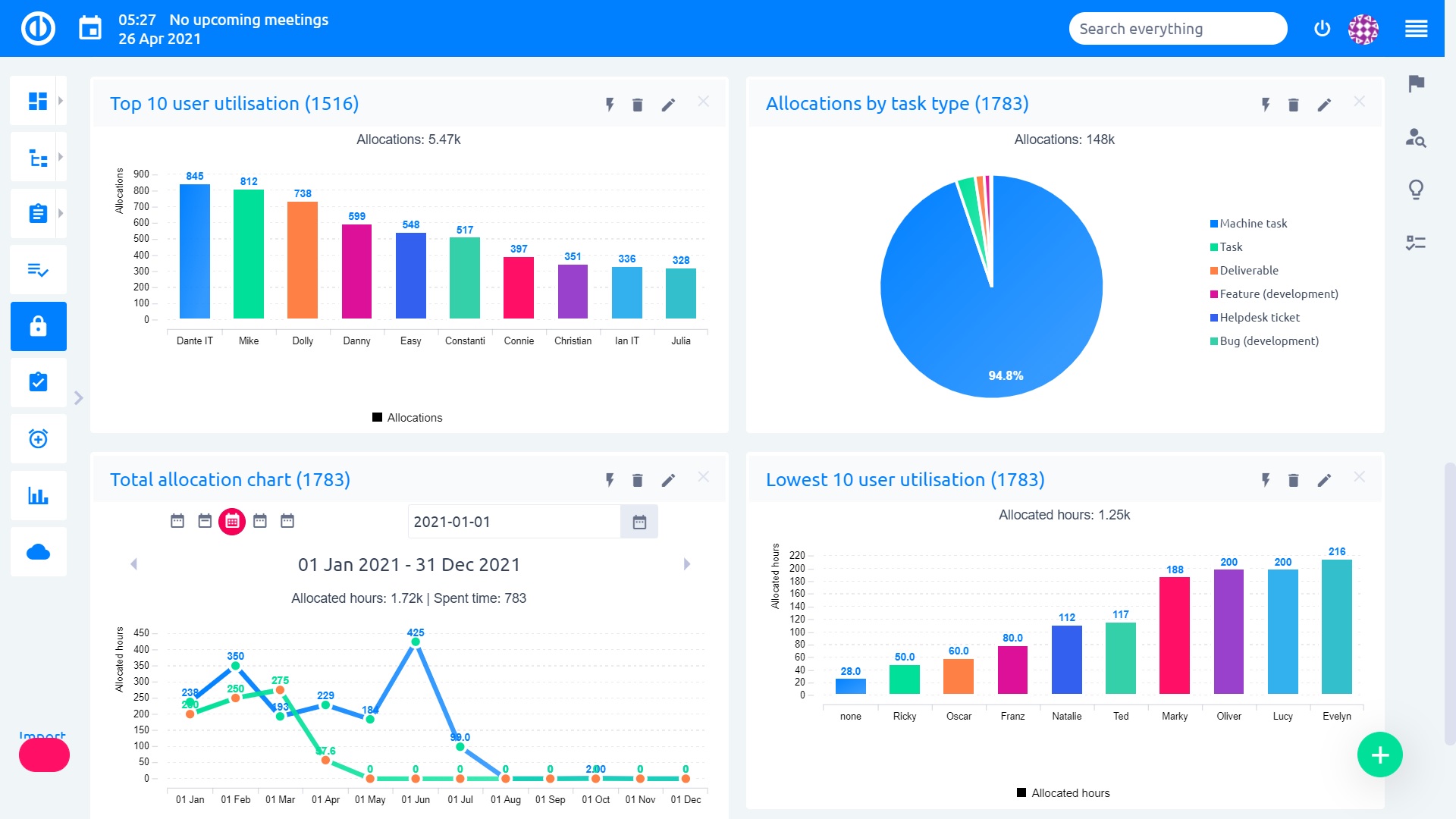 Key features:
Customizable graphs and charts for all the listings
Pie, bar and line charts and gauge diagrams with legends
Available on all personalized pages
User-friendly settings
A broad variety of supported formats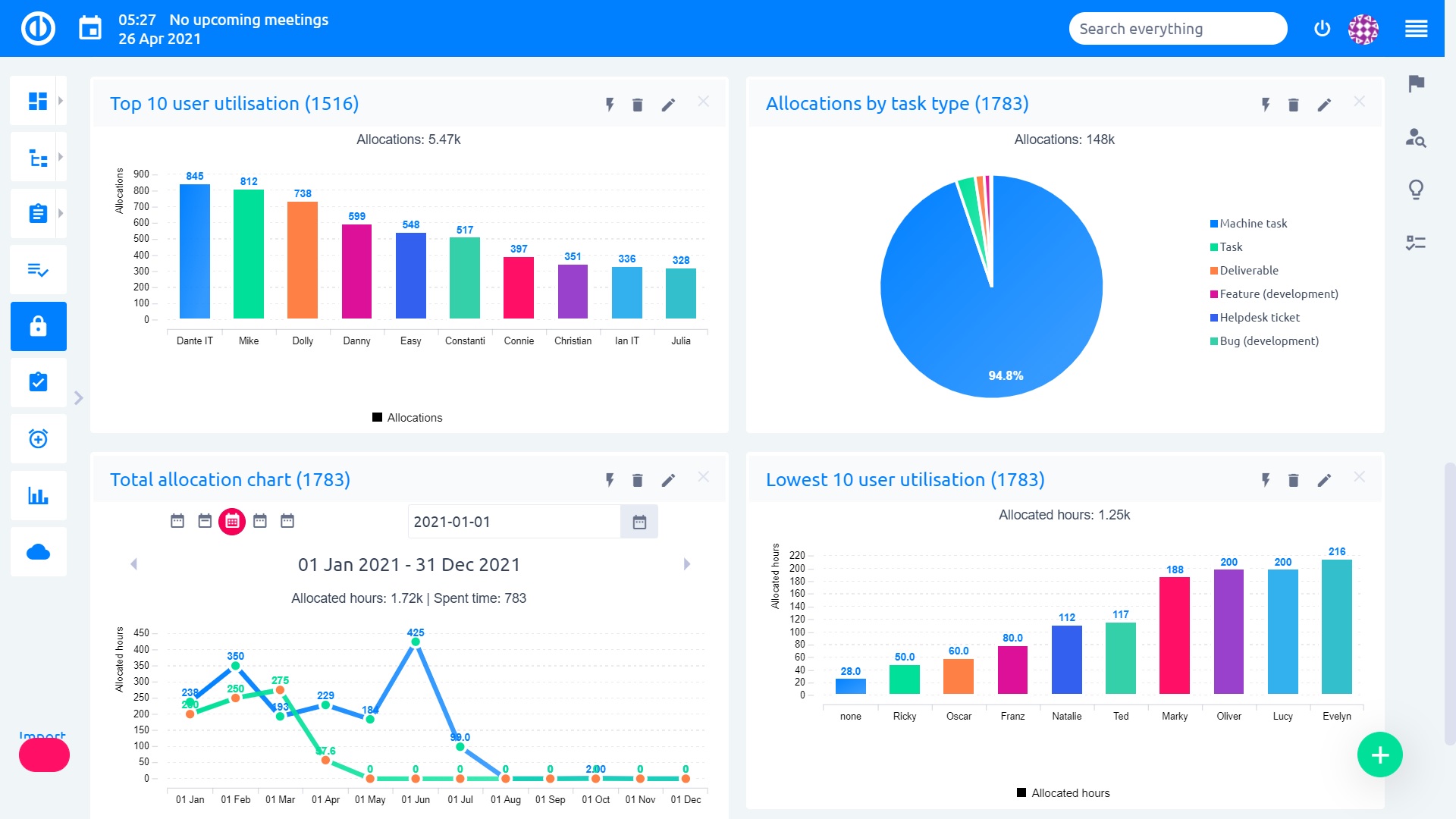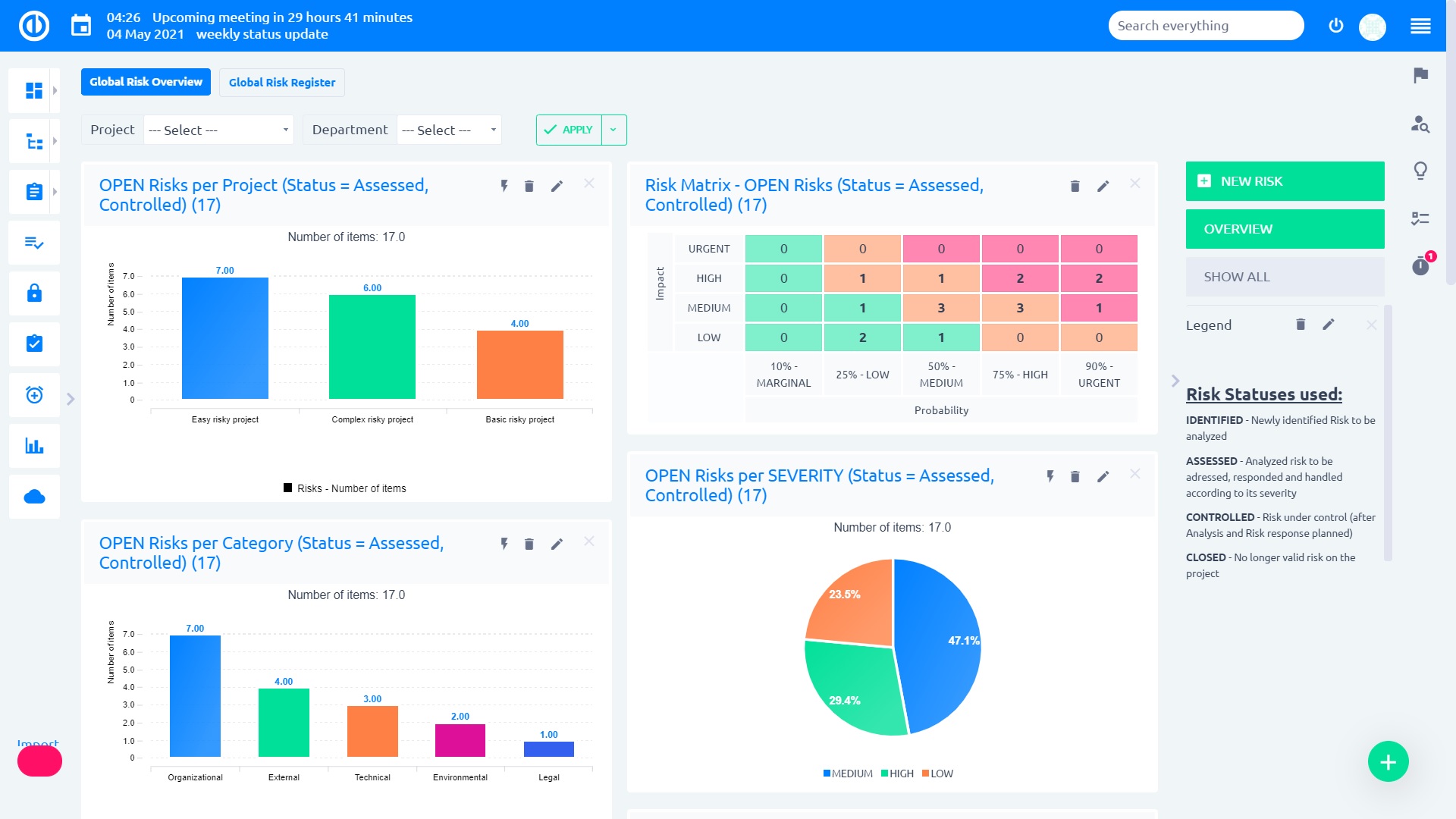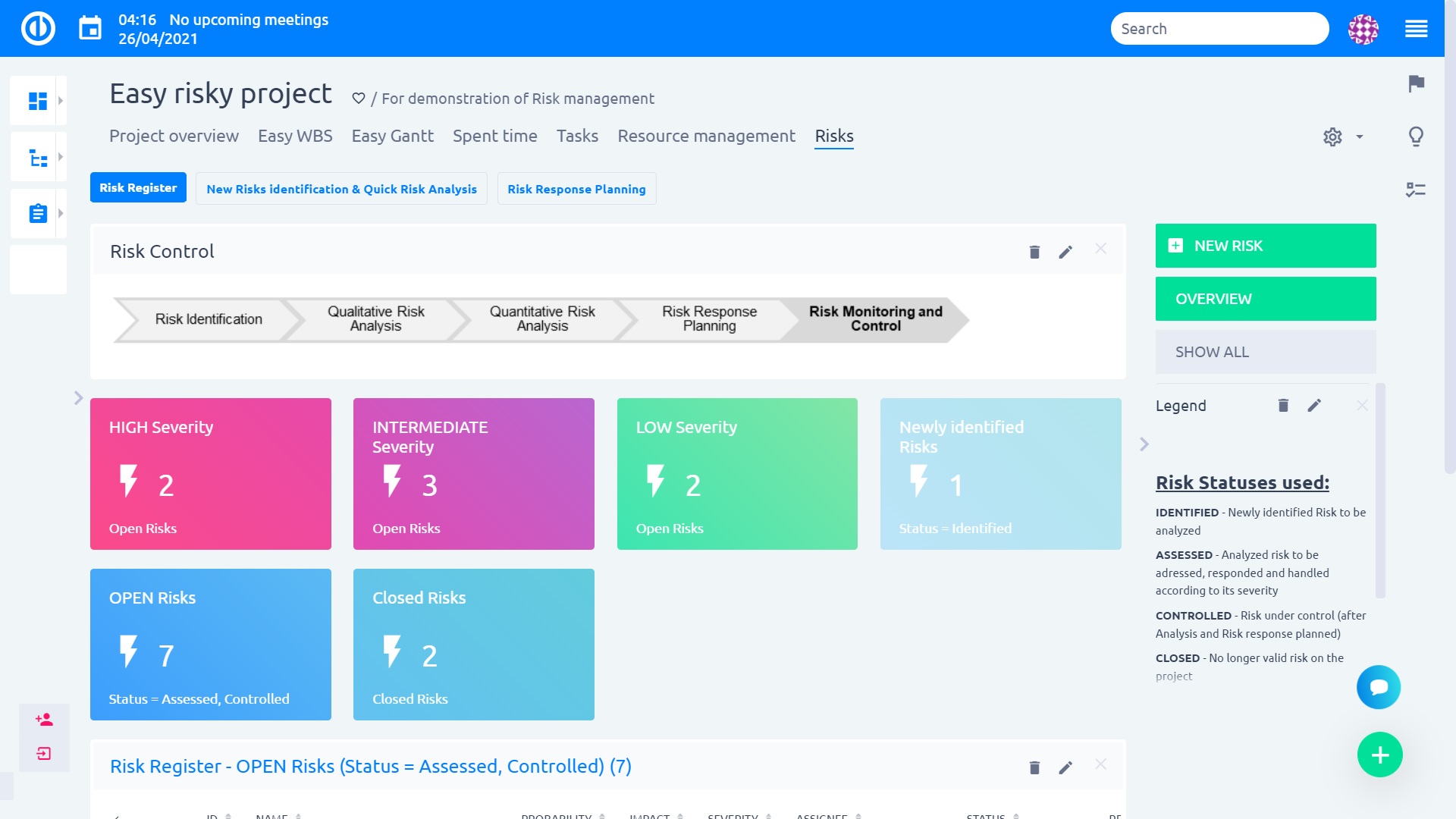 Earned Value Management
Define the scope and analyze project's overall performance with Earned Value Management (EVM), a research-proven methodology for determining project success.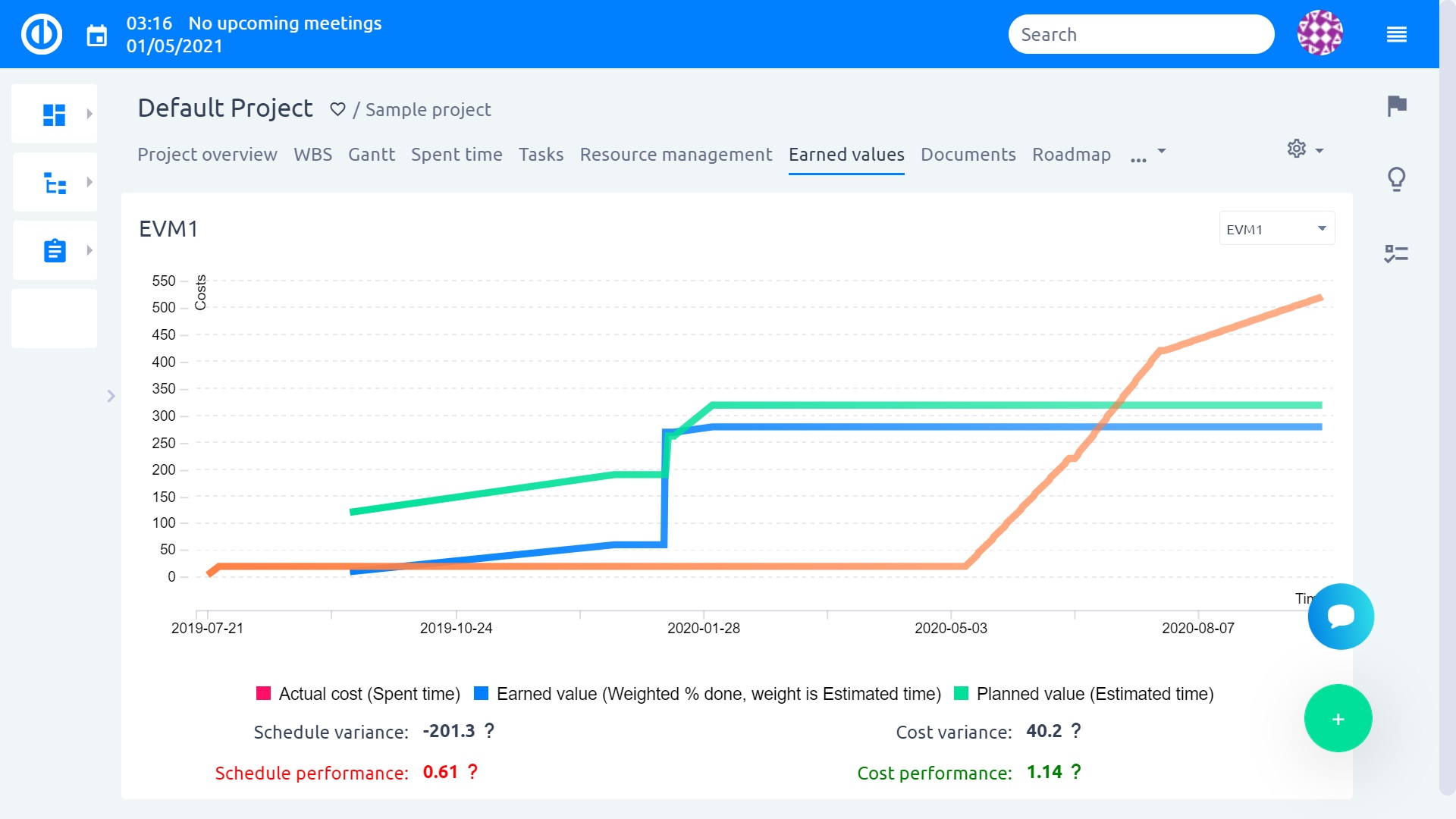 Key features:
Enable this plugin for all or selected projects only
Compare project scope (earned value) with schedule (time) and budget resources (costs) in real time
Set the project target ("Planned value") by creating a project baseline
Measure work progress as "earned value" – a standard performance measure
Various metrics give you accurate cost and schedule values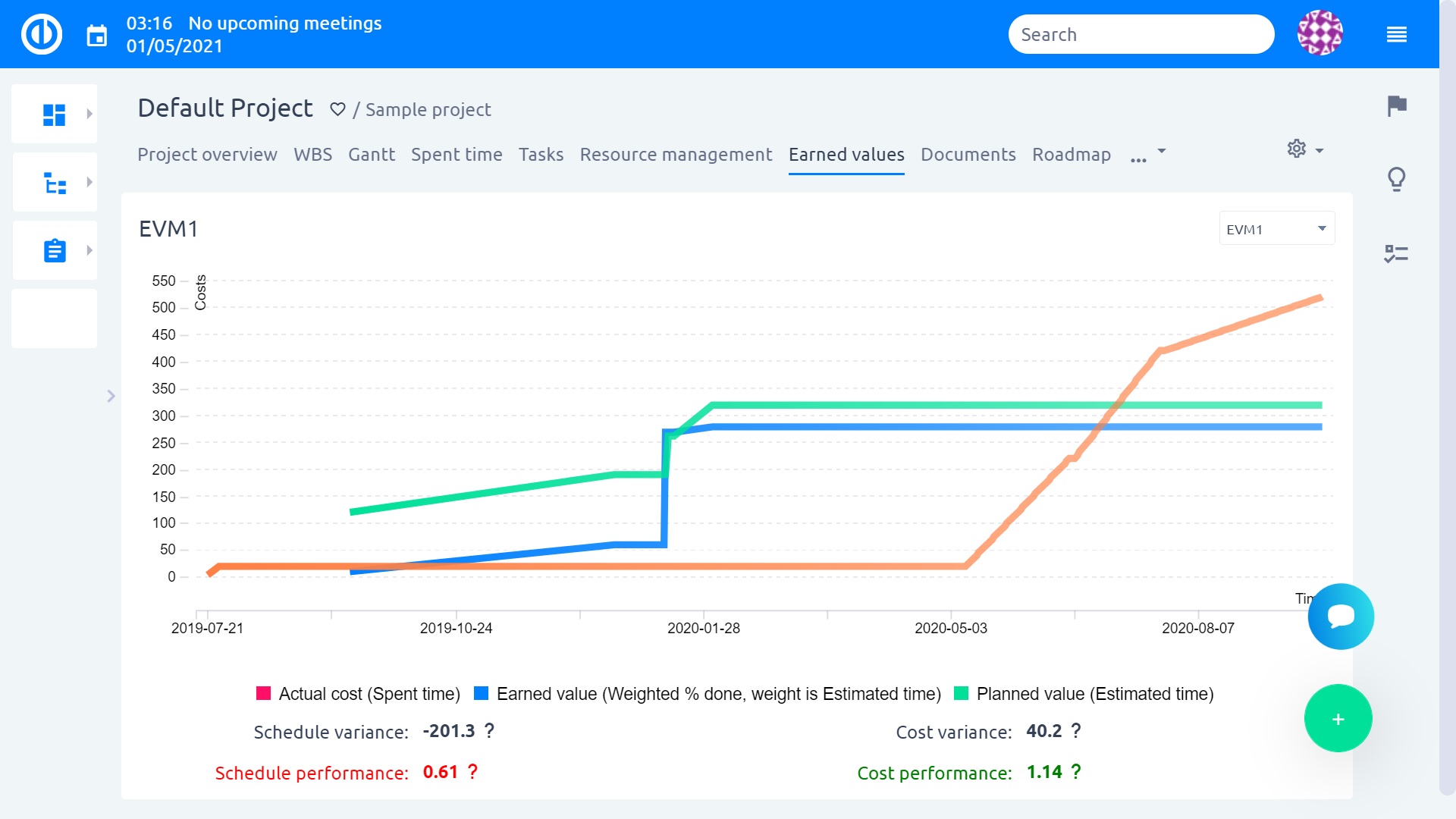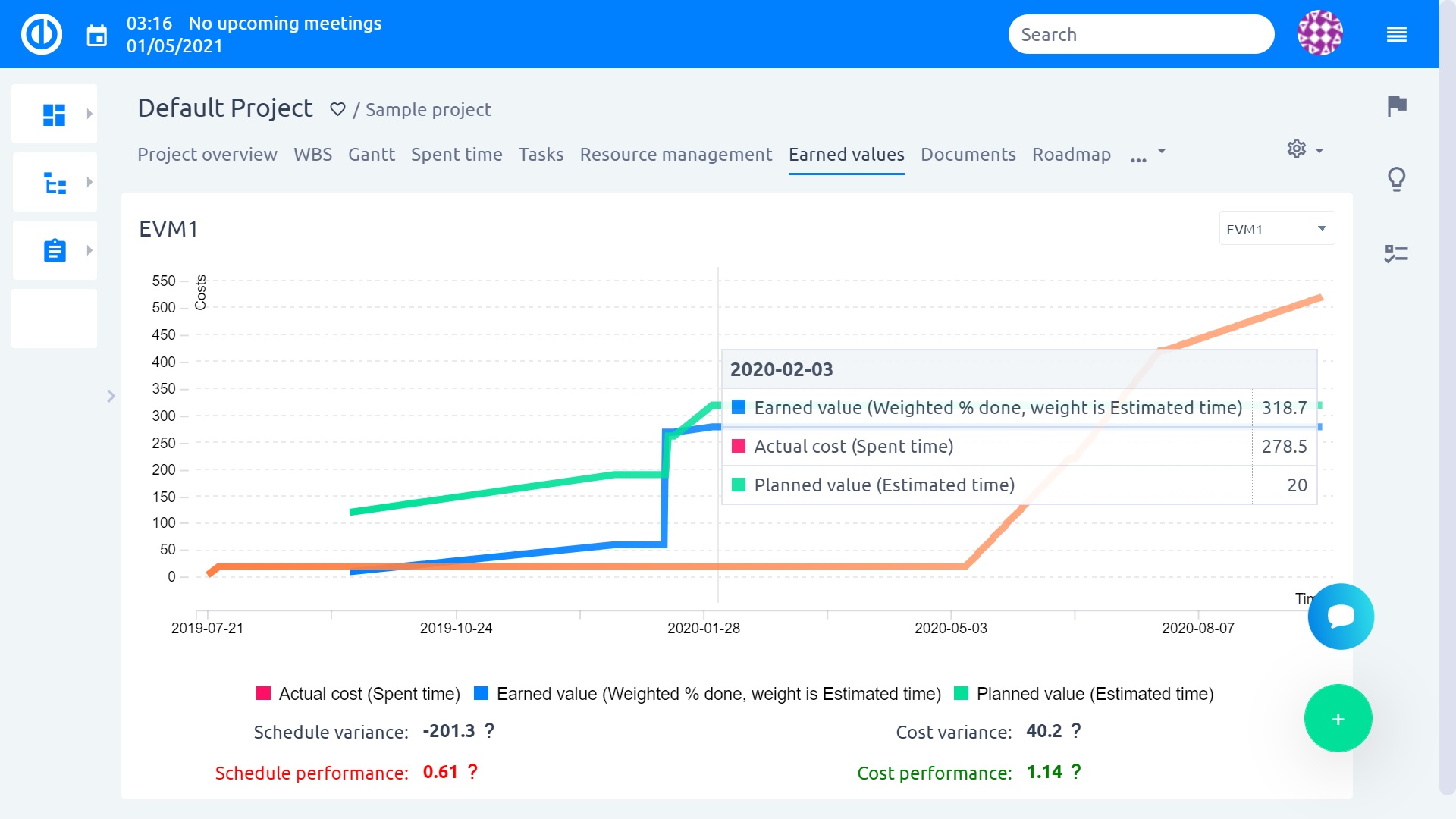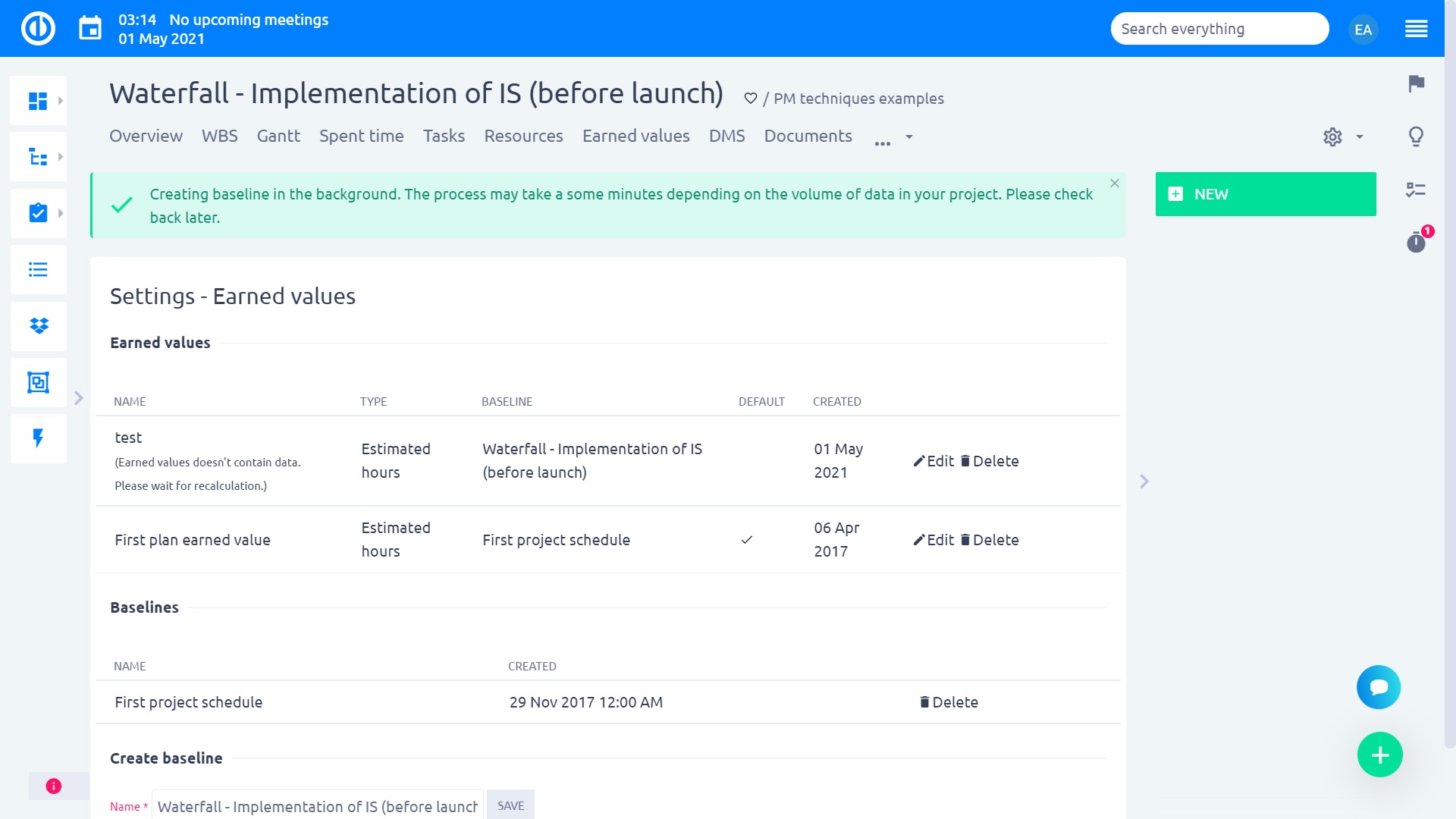 Alerts – Early Warning System
You set about what and when you want to be notified, and you will receive an e-mail notification at the right time. For example: a milestone deadline is approaching, a project/task budget is exceeded, tasks are past due.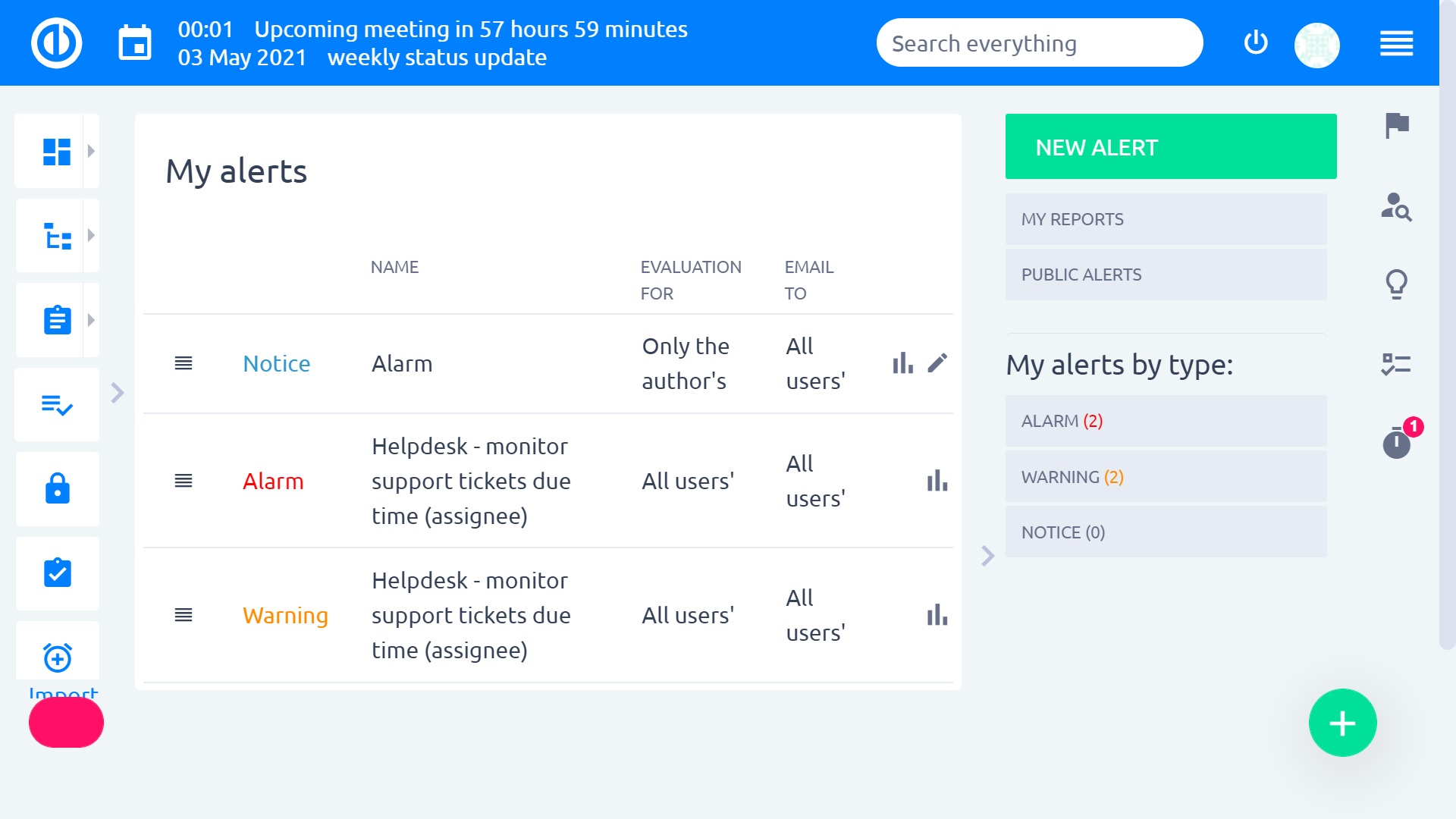 Key features:
Sends e-mail alerts to one or more users (as per setting)
3 alert categories
Set conditions for notifications on tasks, projects, milestones
Set the time when conditions are to be evaluated and notifications sent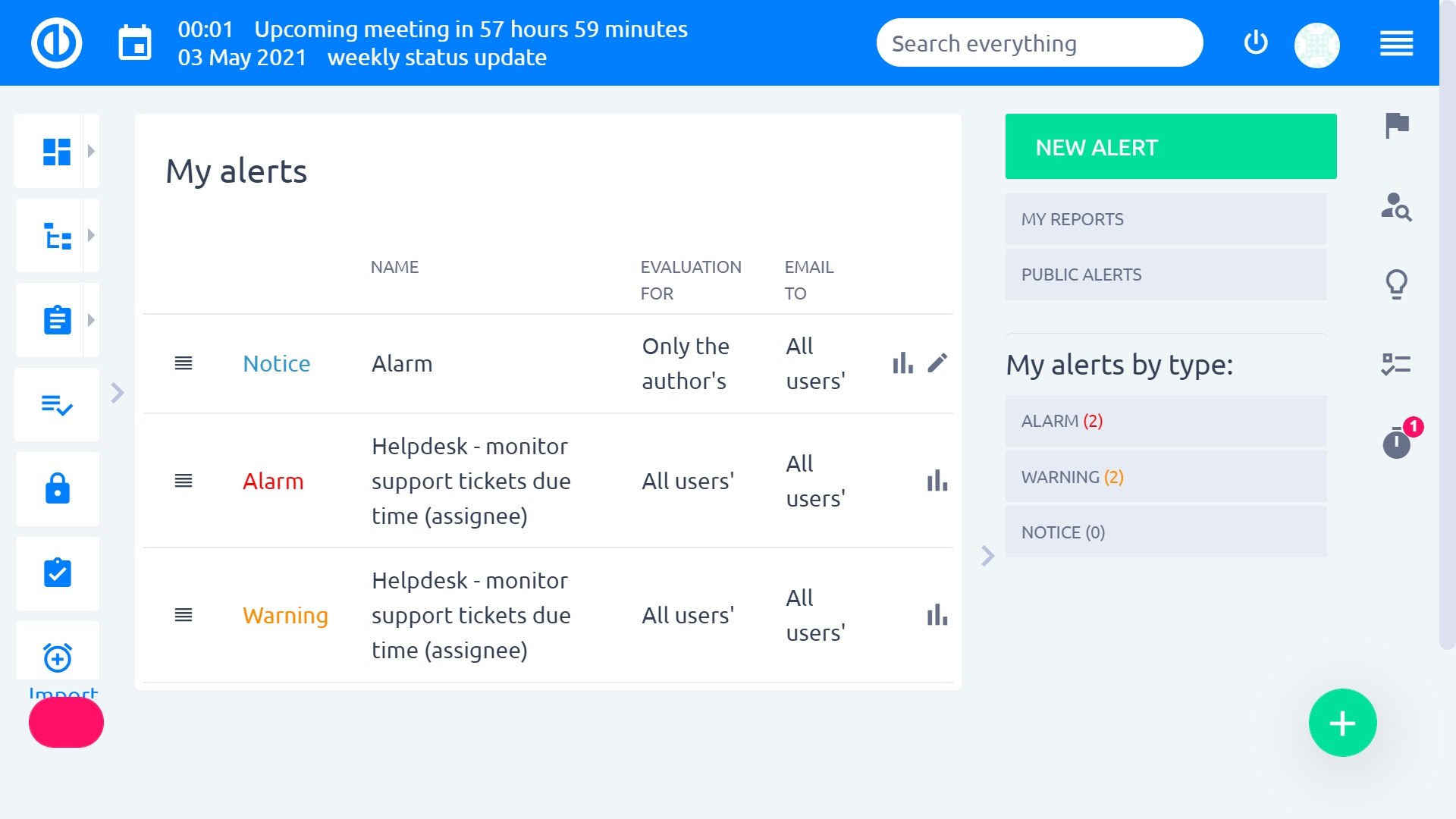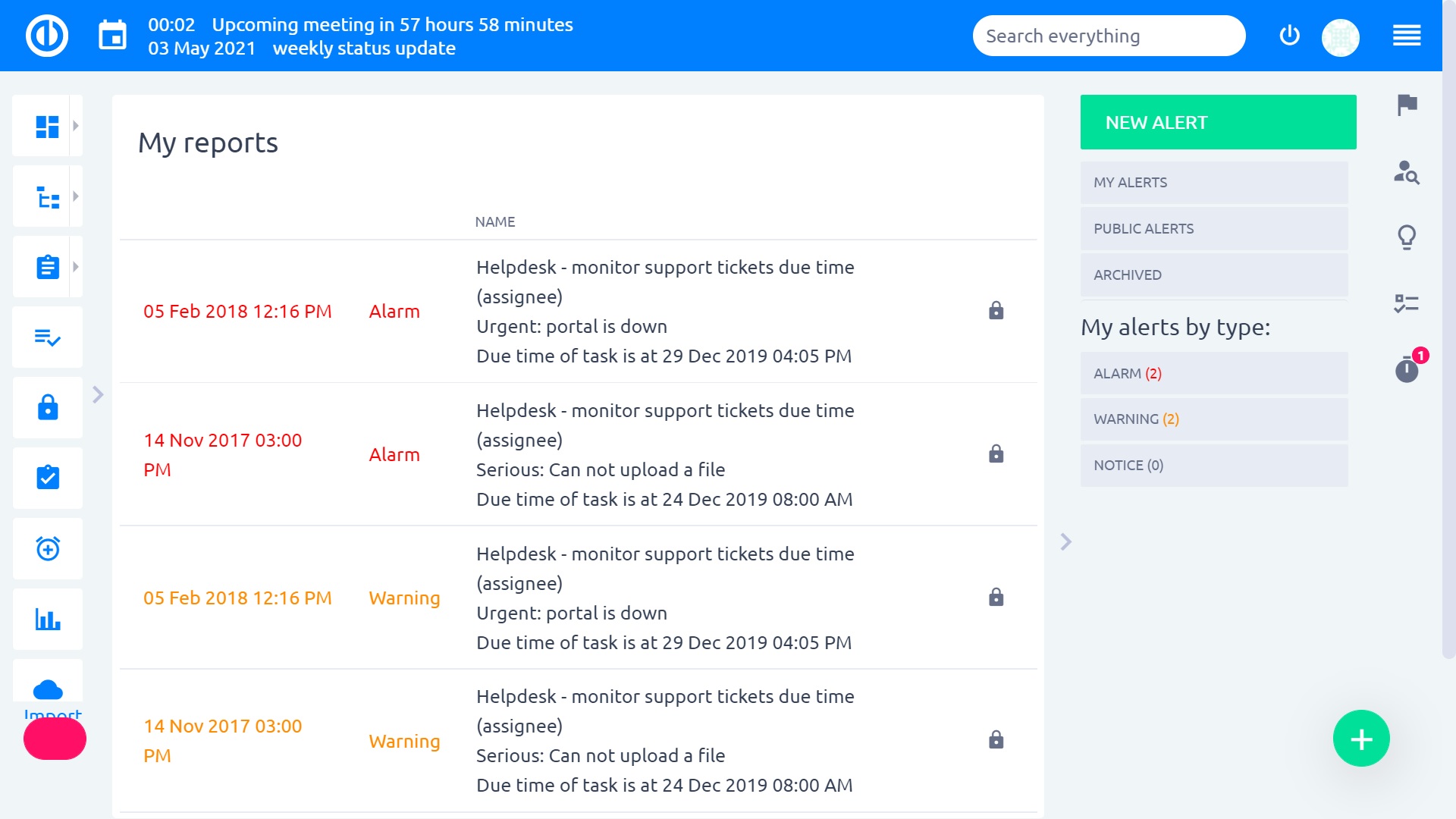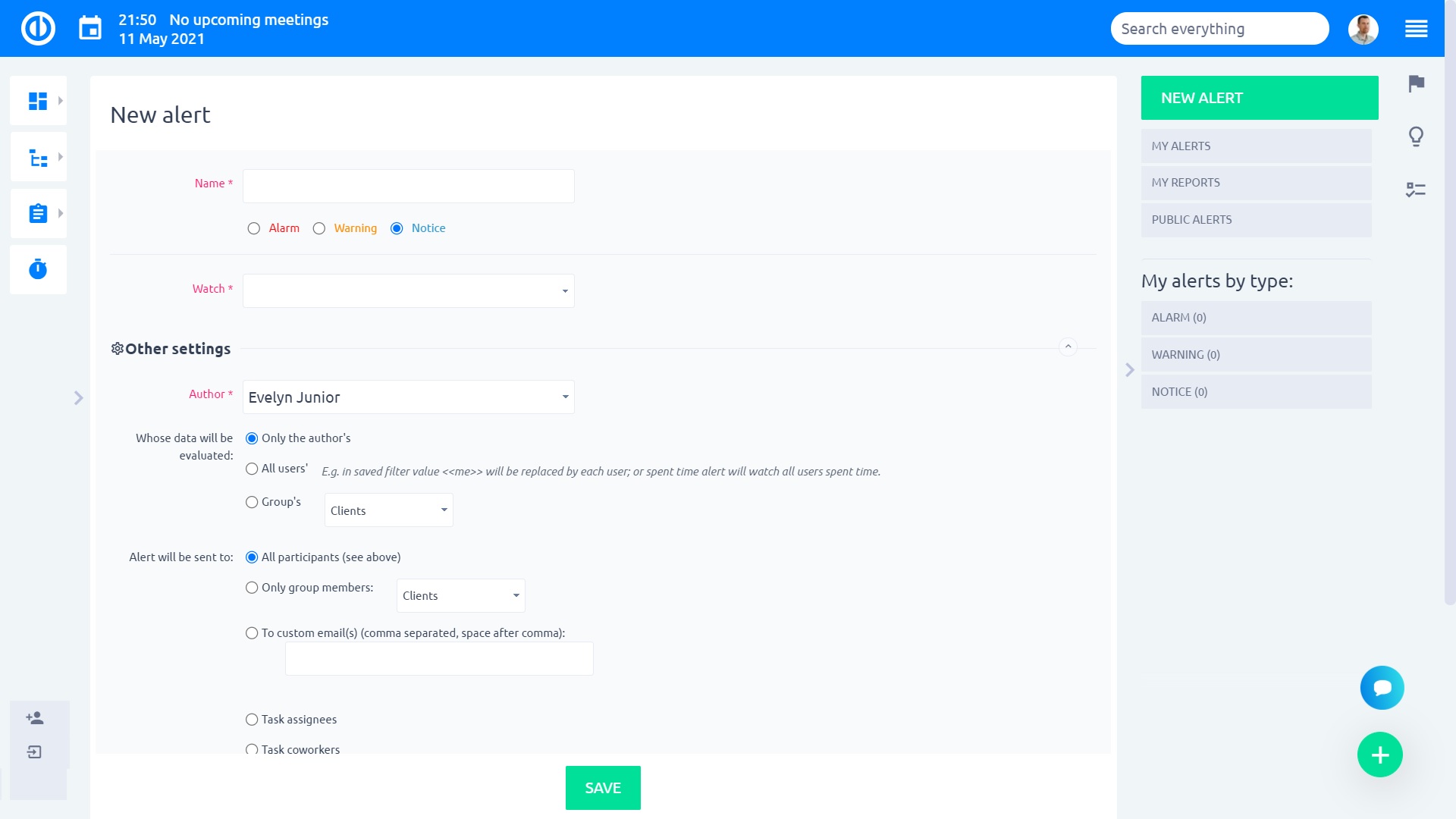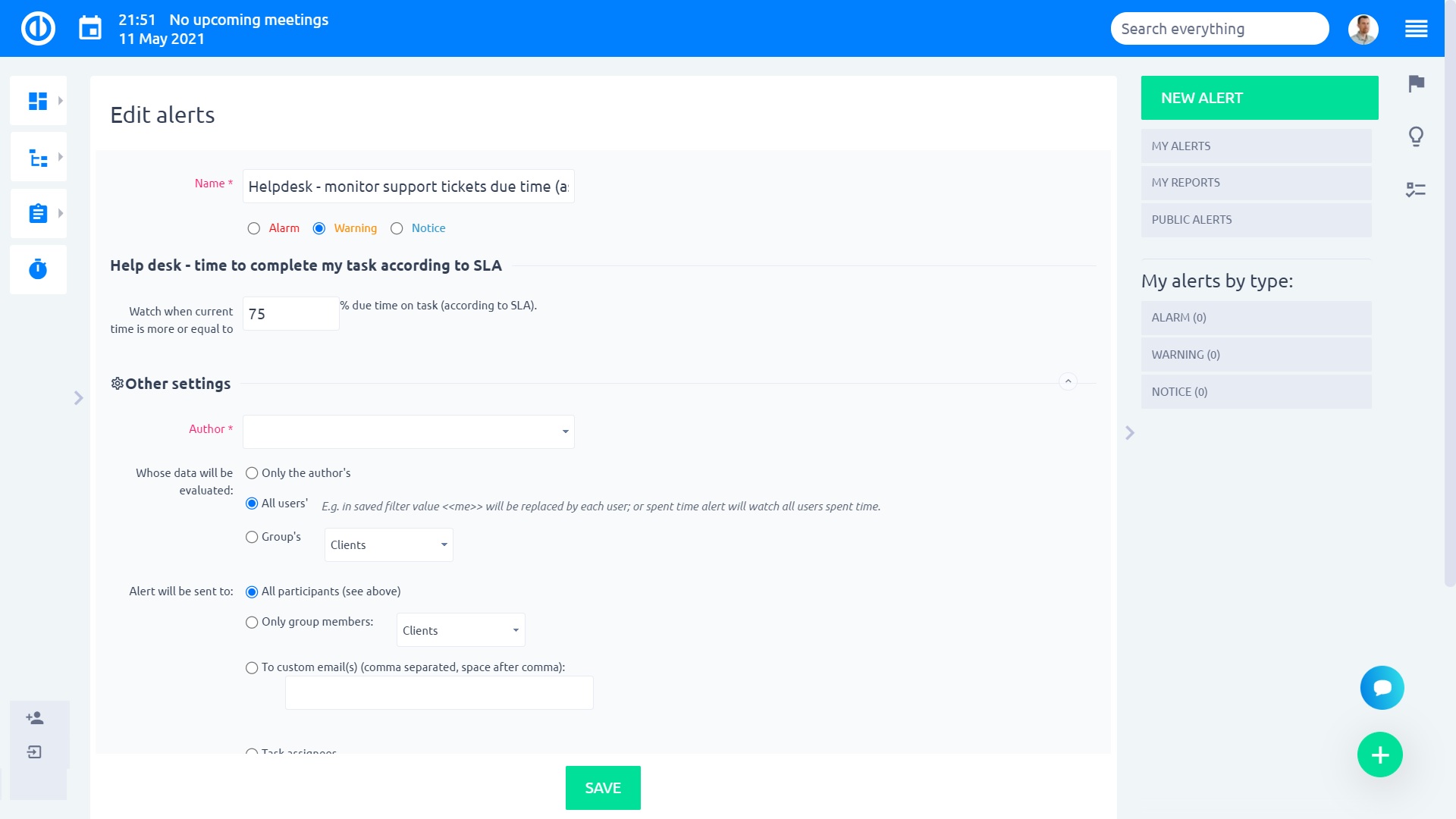 Burndown Chart for smooth sprint commitment
Perform in-depth analysis of progress patterns for timely sprint completion with Burndown Chart. Compare ideal versus real work remaining, identify a working pattern and make sure that sprint commitment is met without a hitch.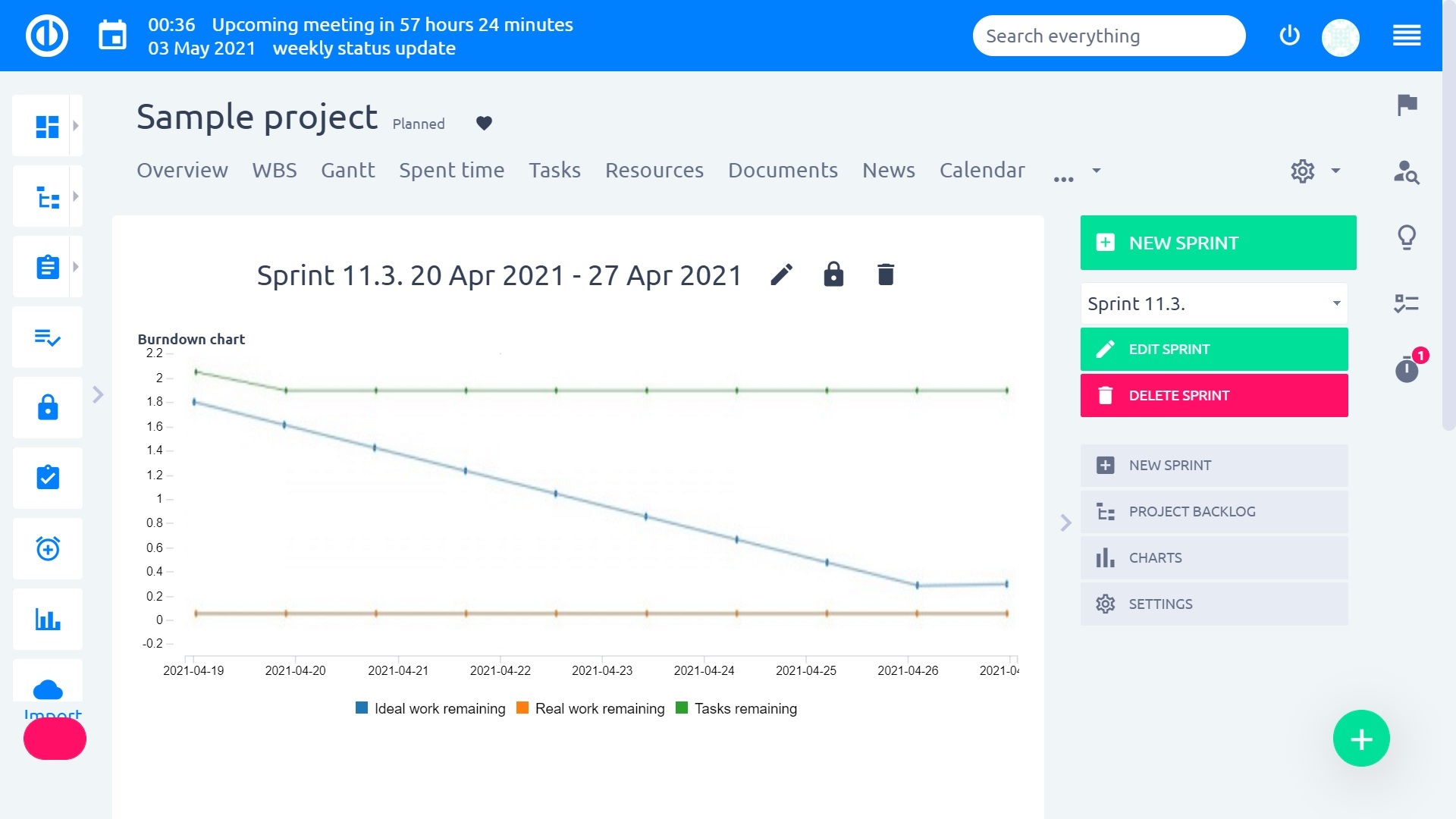 Key features:
Chart displaying ideal versus real work remaining
One of the most common sprint tracking mechanisms used by Agile practitioners
Bars displaying number of the remaining and completed tasks
Predicts when all of the work will be completed
4 indicators: Ideal work remaining, Real work remaining, Tasks remaining, Tasks completed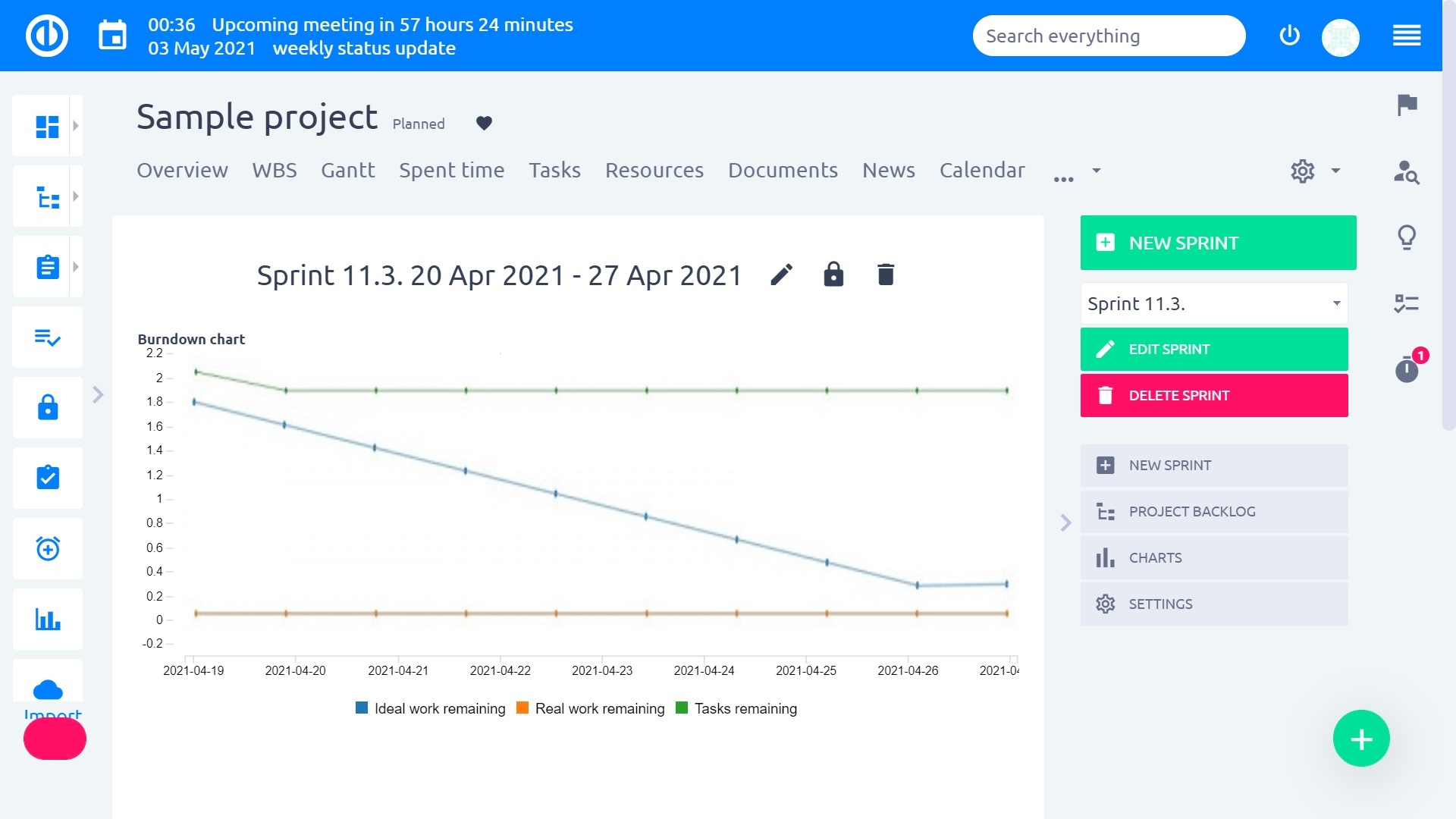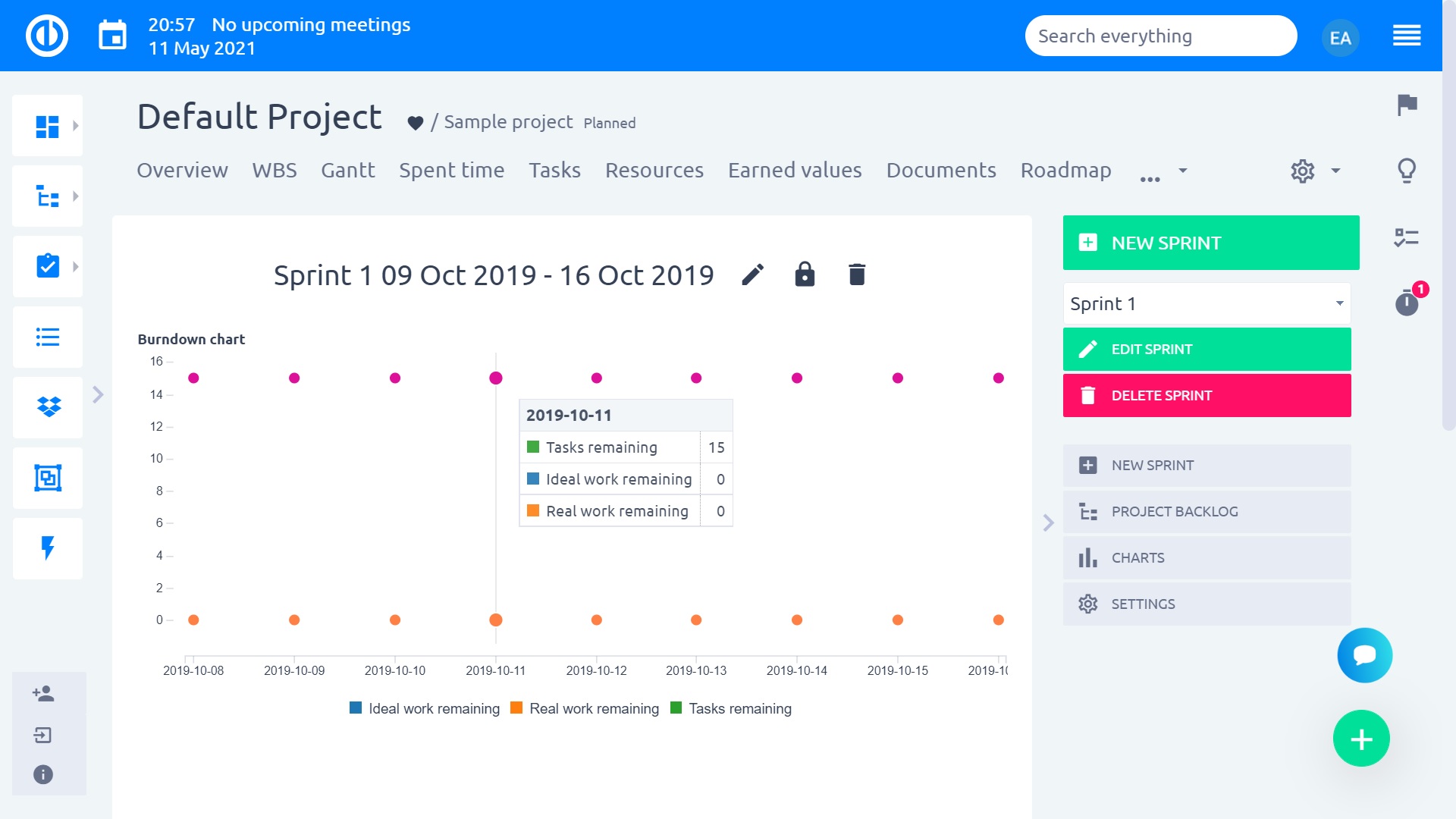 Branded Exports
All data listings from the system can be exported into a PDF file with your logo and company colors. Example of exports: any task list, project list, spent time entries, task detail export, etc.
Key features:
PDF exports with your logo and colors
Unlimited export templates
Easy definition of export theme
Definable layout of the exported content
Project Dashboard
In order to keep your business on the right track, project managers and teams need any help they can get. One of the proven ways of tracking and measuring ongoing progress is by using a project dashboard, which makes it simple to visualize real-time data and customize the page to the needs of the team and projects.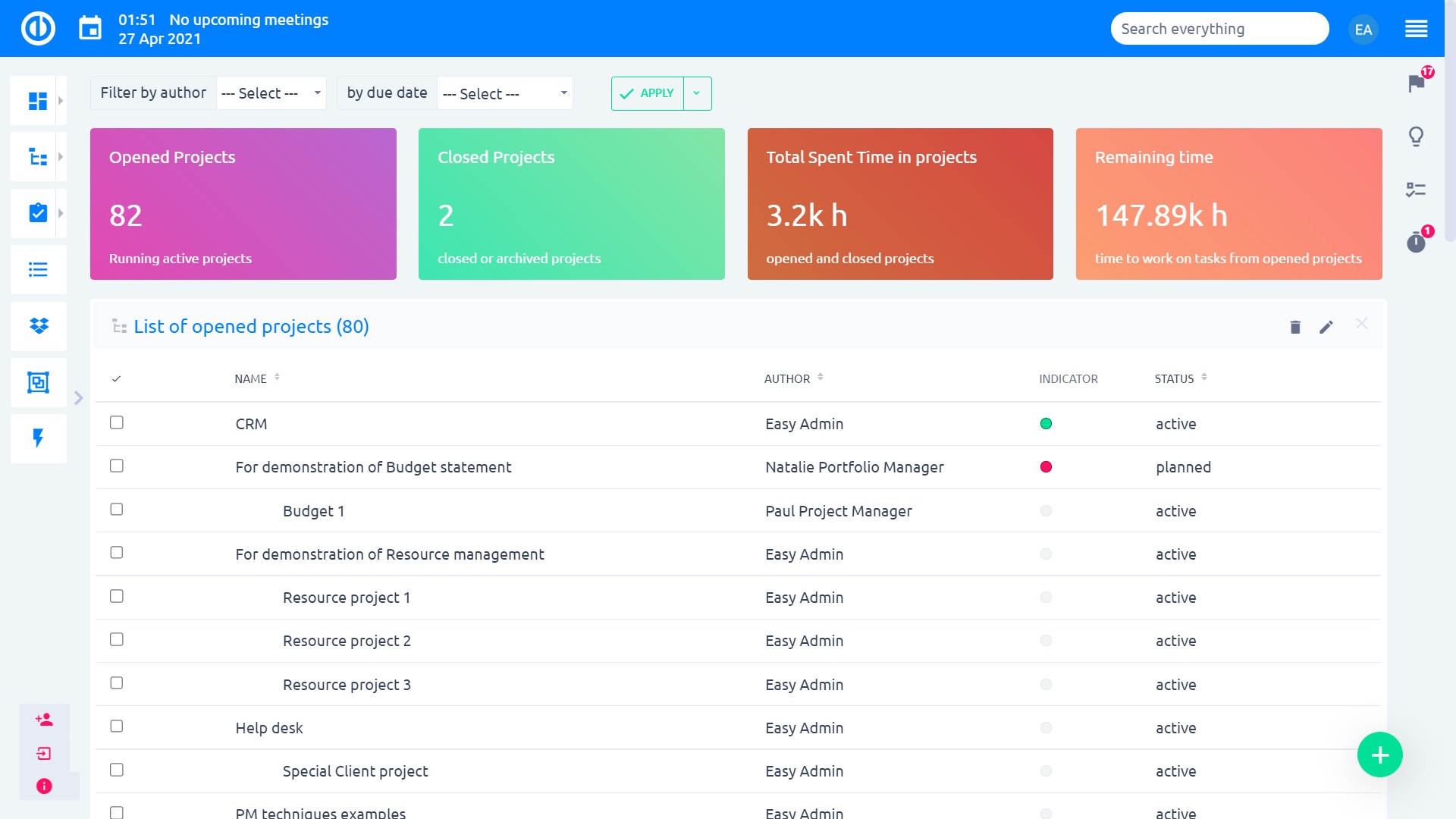 Key features:
Provides tools you can use to monitor the progress of a project
Presents continuous performance data at a glance
Visualizes real-time data for greater convenience
Users can click on items to get more details
May serve as your central workspace for project management
Customize the information featured on the dashboard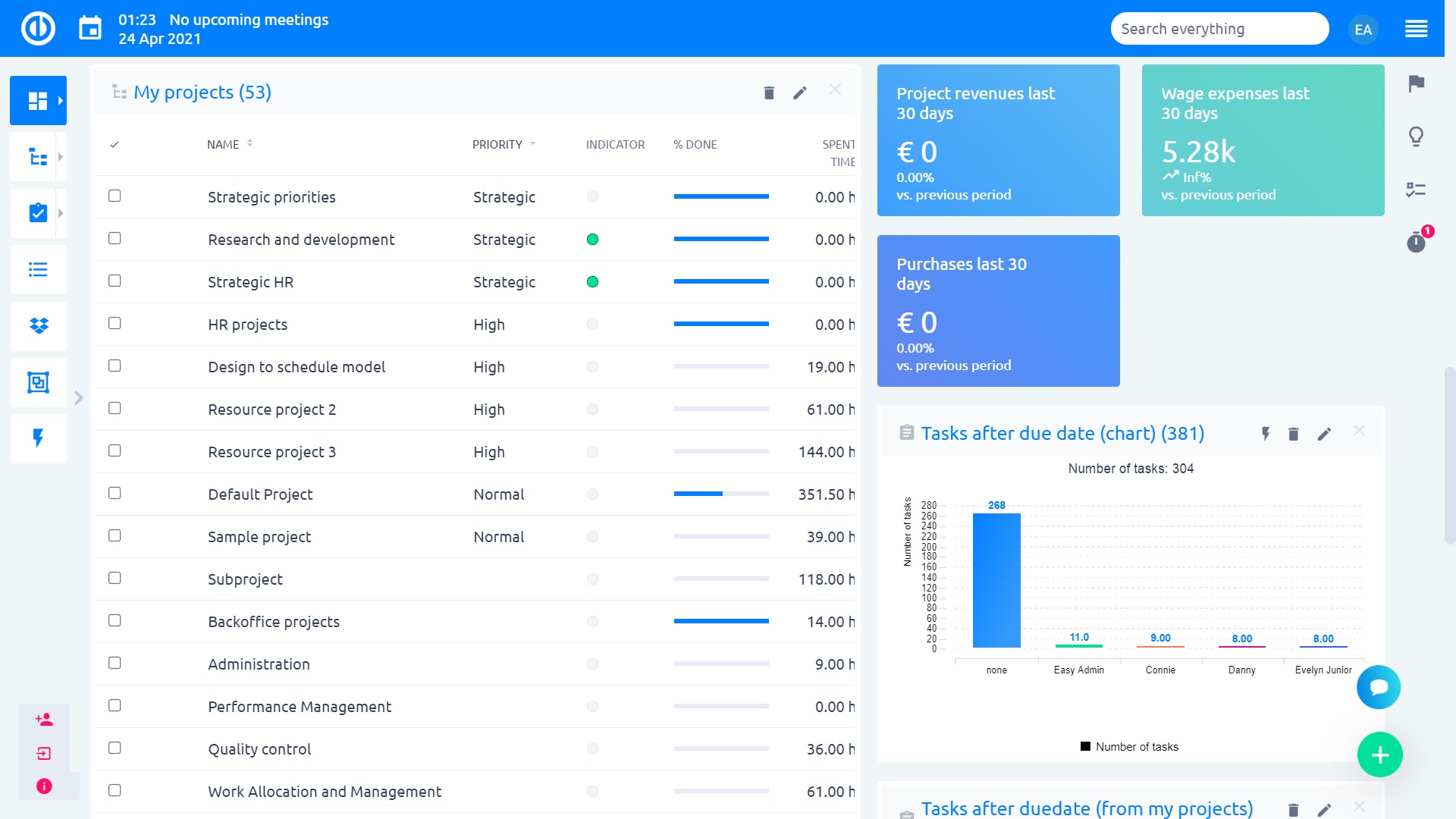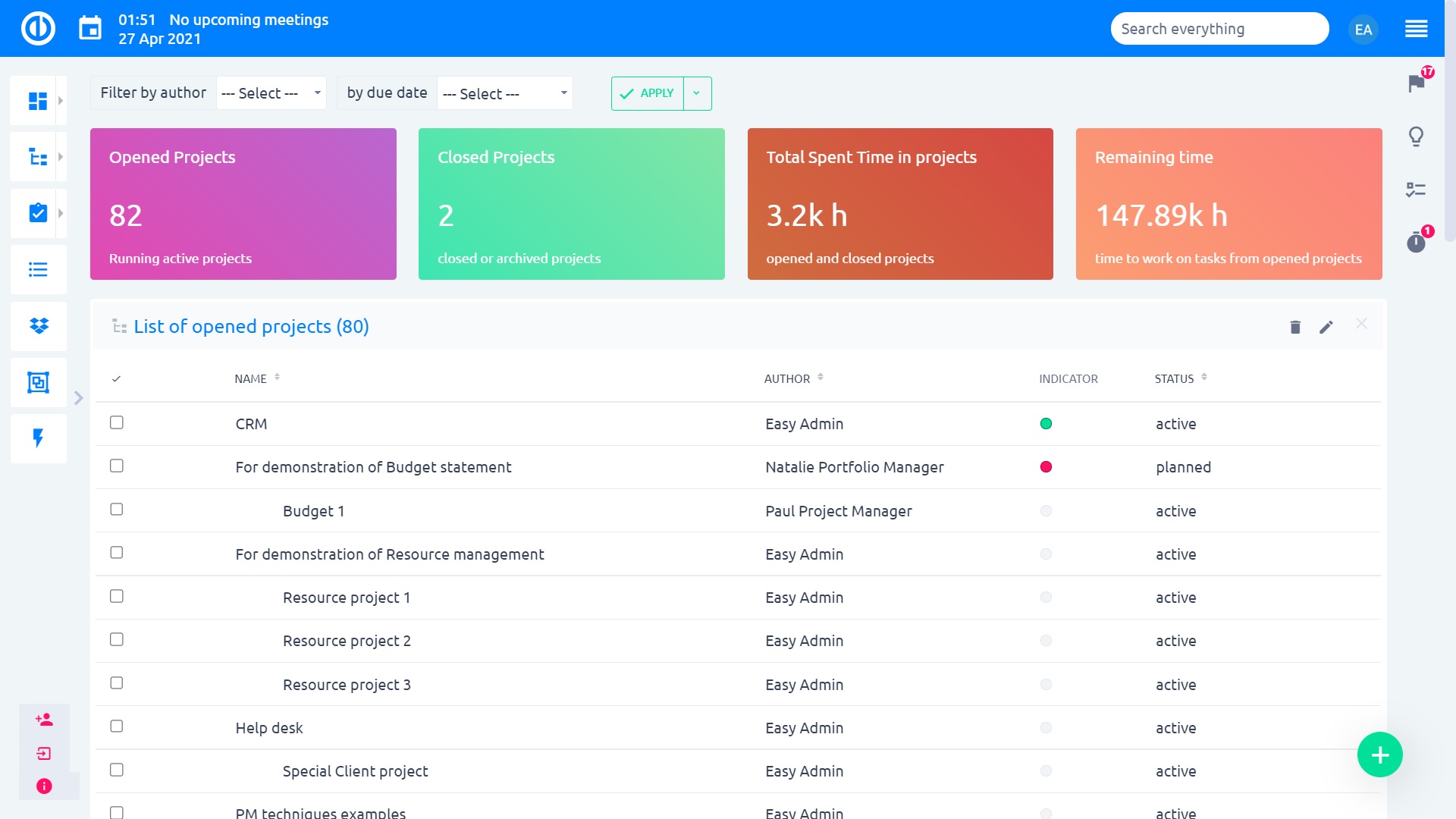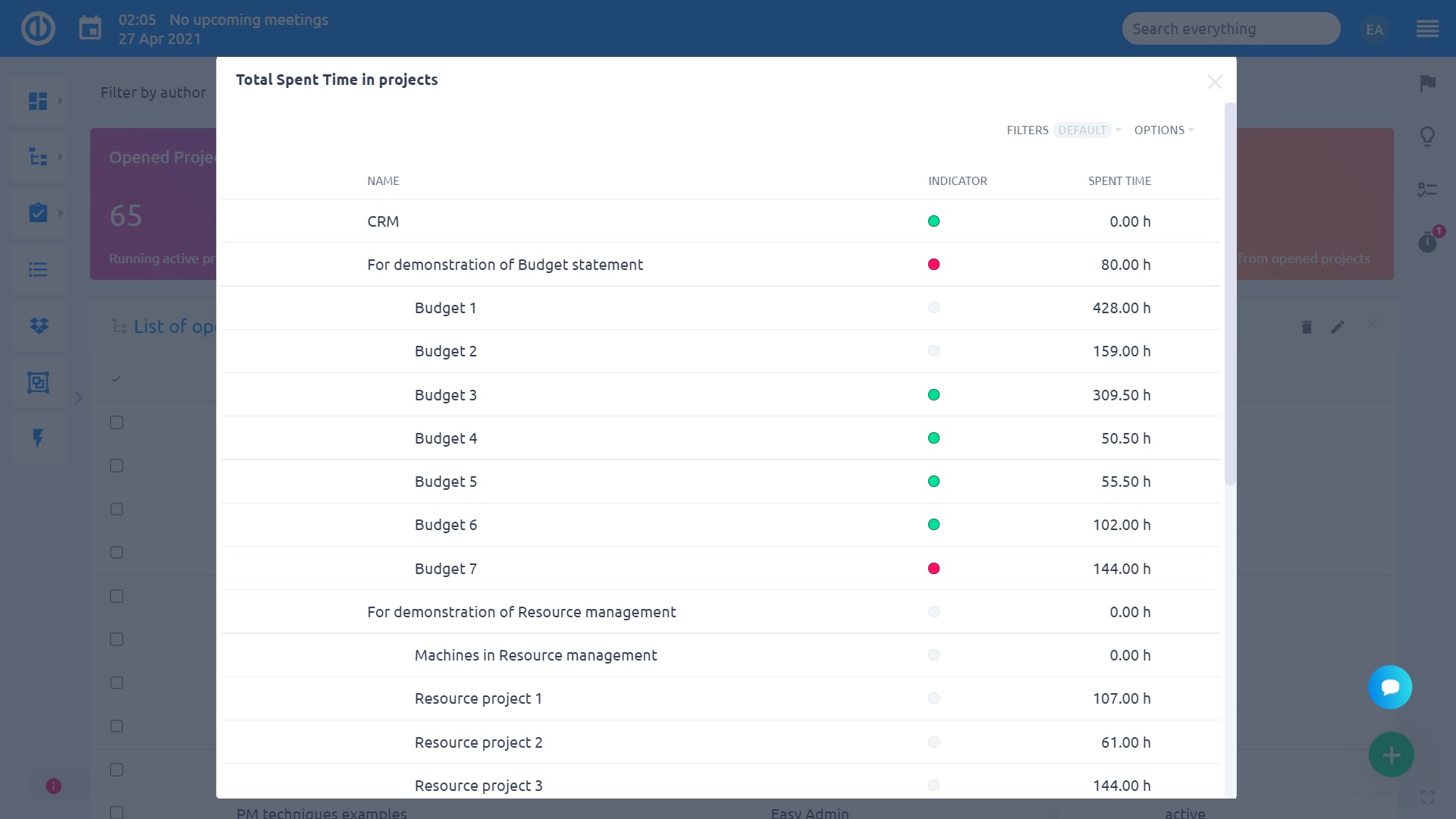 Milestone Dashboard
Track open/closed milestones by projects just like estimated and spent time for individual milestones. This dashboard helps project and portfolio managers see if progress on projects is compliant with an original project plan/schedule.
Key features:
Get a perfect overview of project milestones
Control if projects are on time with their milestones
See the total estimated time and spent time per project milestones
May serve as your central workspace for milestone management
Customize the information featured on the dashboard