Training center
Take your first steps towards easier project management. Learn about basic Easy Project features and how to apply them in our Training Center!
Do you want to make your projects easy & efficient since your beginning with Easy Project? Then use our complete Easy Project User Guide.
Pux.RepeaterFilter.VideoTutorial.Role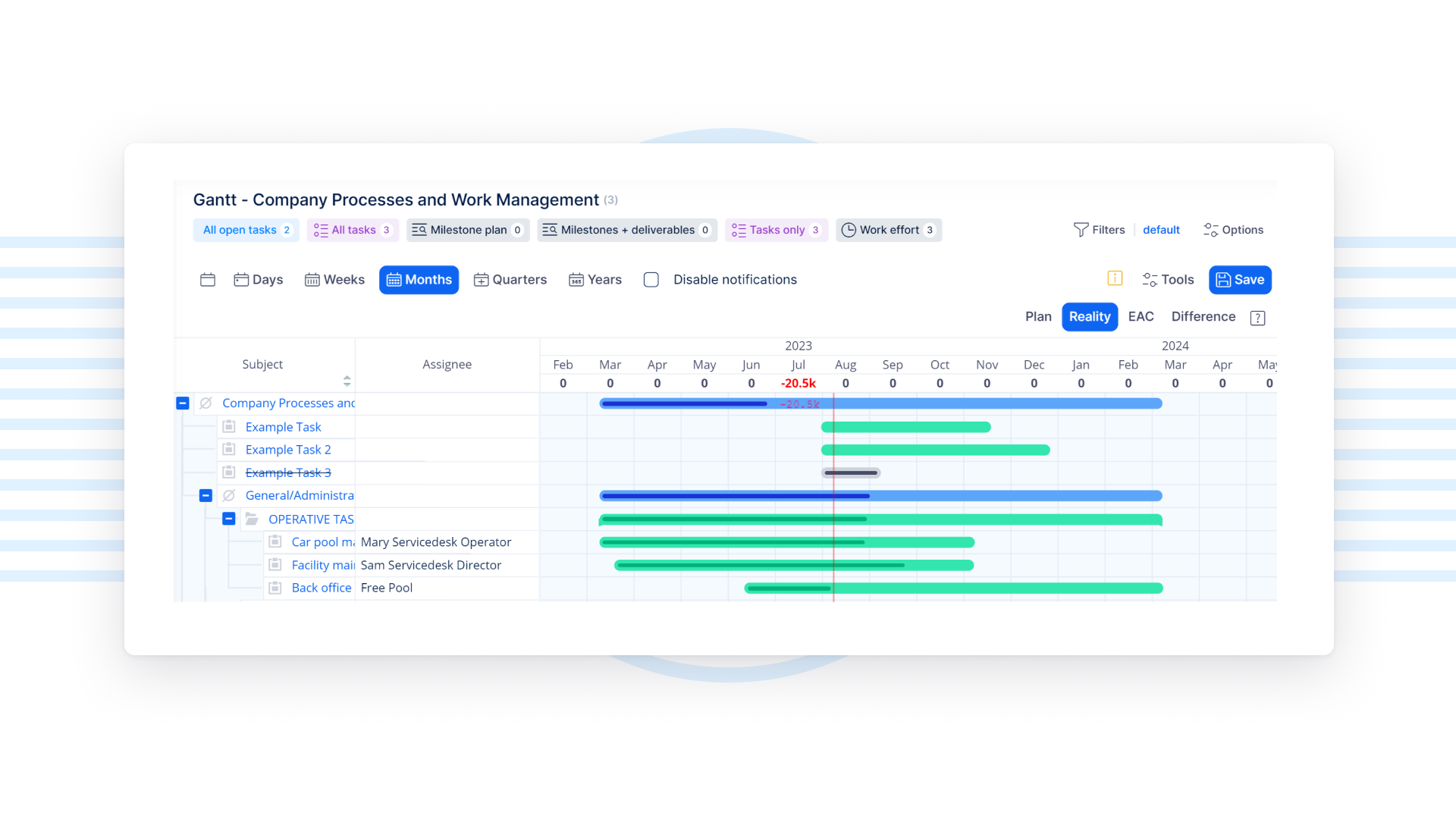 Gantt chart for easy project planning
EasyRedmine.VideoTutorial.Solution.Features
Tired of overdue tasks and clumsy Excel spreadsheets? Try a Gantt chart, it will visualize your projects and make planning easier so the process runs faster, is more synchronized, and stays easily communicable.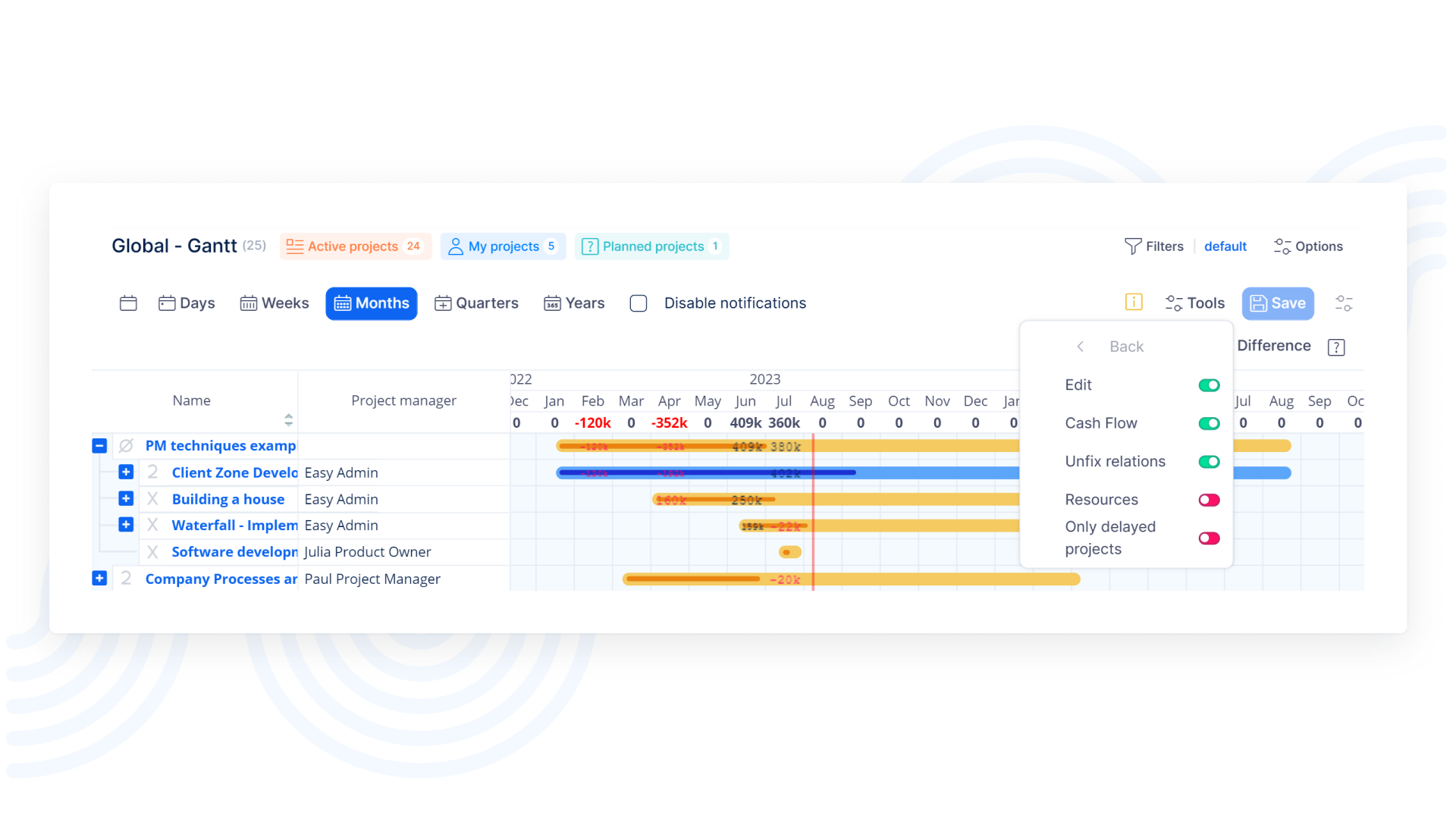 Global Gantt
EasyRedmine.VideoTutorial.Solution.Features
A must-have for every portfolio manager — Global Gantt, enables accurately planned projects and eagle-view management. It allows you to instantly see current vs. planned performance, as well as resource and cash flows that are spent on each project.
WBS - work breakdown structure
EasyRedmine.VideoTutorial.Solution.StrategicPlanning
Eliminate undefined tasks and delays by using WBS. Clearly parse out projects and define all the deliverables. Quick personal planning and collaborative development of a project's scope are easy with WBS.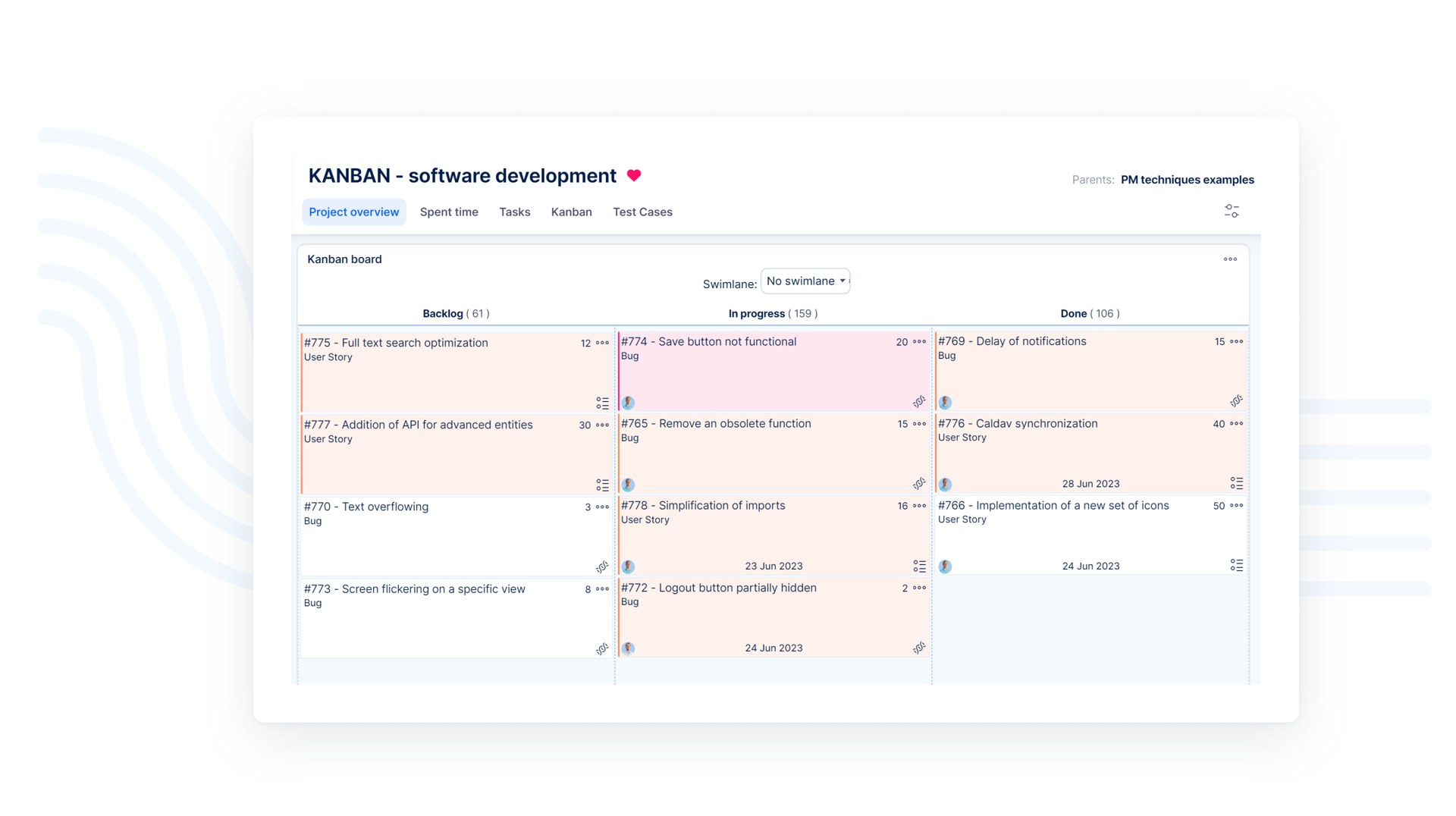 Agile Board for Scrum
EasyRedmine.VideoTutorial.Solution.AgileManagement
Manage user stories and sprints with Easy Project. Easily update sprint using drag & drop during your stand up meeting and create personal scrum boards for scrum master and other workers. All of this is possible with Easy Project!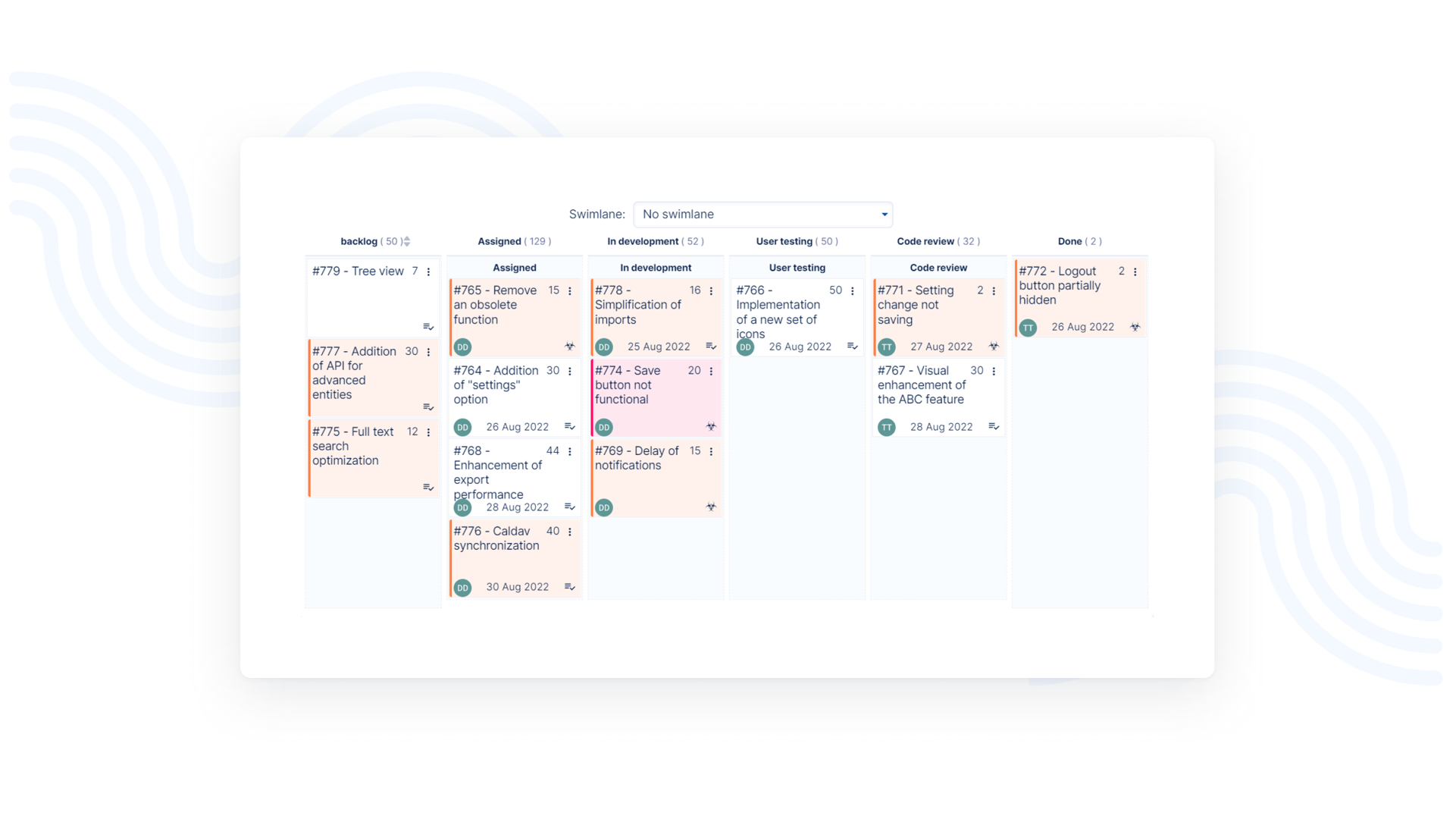 Kanban - personal & team boards
EasyRedmine.VideoTutorial.Solution.AgileManagement
Easy Project is suitable for various management techniques, including agile management with Kanban. Kanban board makes overview and update of tasks easy. In addition to that, it can be set on project, team and personal level.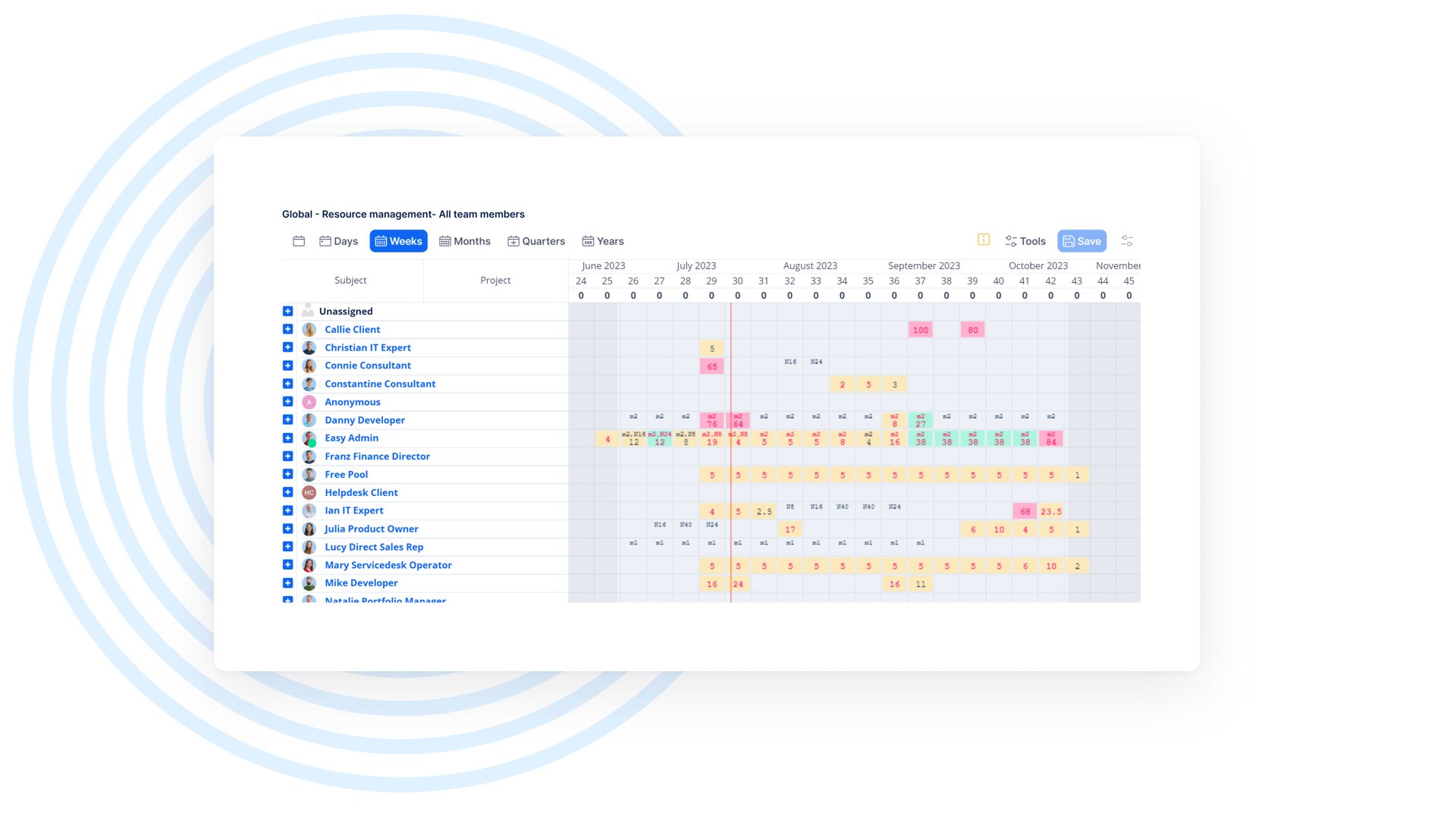 Resource Management Master Plan
EasyRedmine.VideoTutorial.Solution.ResourceManagement
Efficient utilization of resources across all projects and an instant overview of under-resourced projects are easy with the Resource Master Plan. Tasks can be assigned according to employee expertise while keeping each person's workload balanced.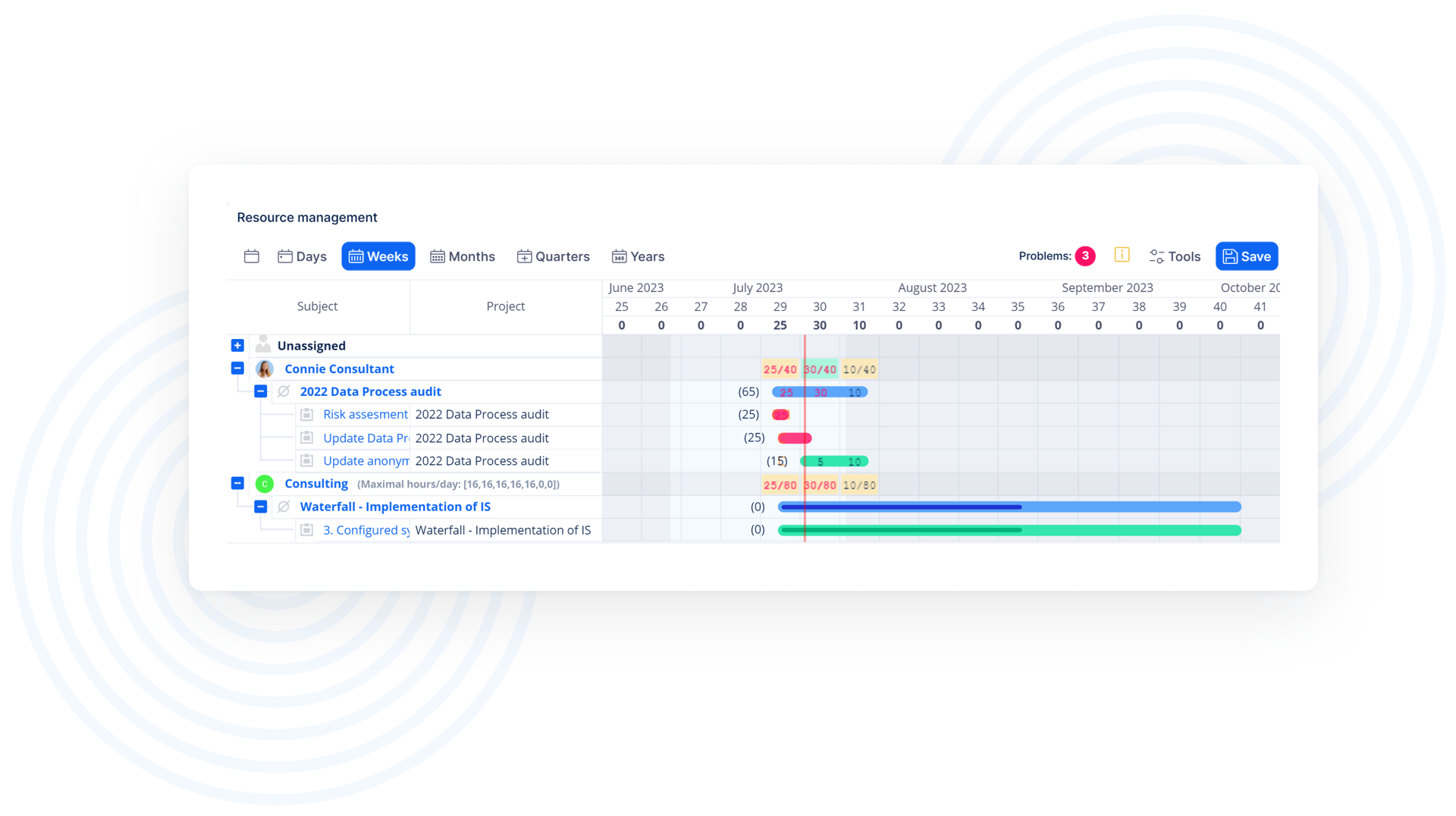 Resource Dashboard
EasyRedmine.VideoTutorial.Solution.ResourceManagement
The Resource Dashboard shows you the most/least loaded users, task types with the most hours allocated, and diagrams with visualized workers' time utilization. You also get an overview of the total hours allocated and control over any discrepancies in allocation.