Training center
Take your first steps towards easier project management. Learn about basic Easy Project features and how to apply them in our Training Center!
Do you want to make your projects easy & efficient since your beginning with Easy Project? Then use our complete Easy Project User Guide.
Pux.RepeaterFilter.VideoTutorial.Role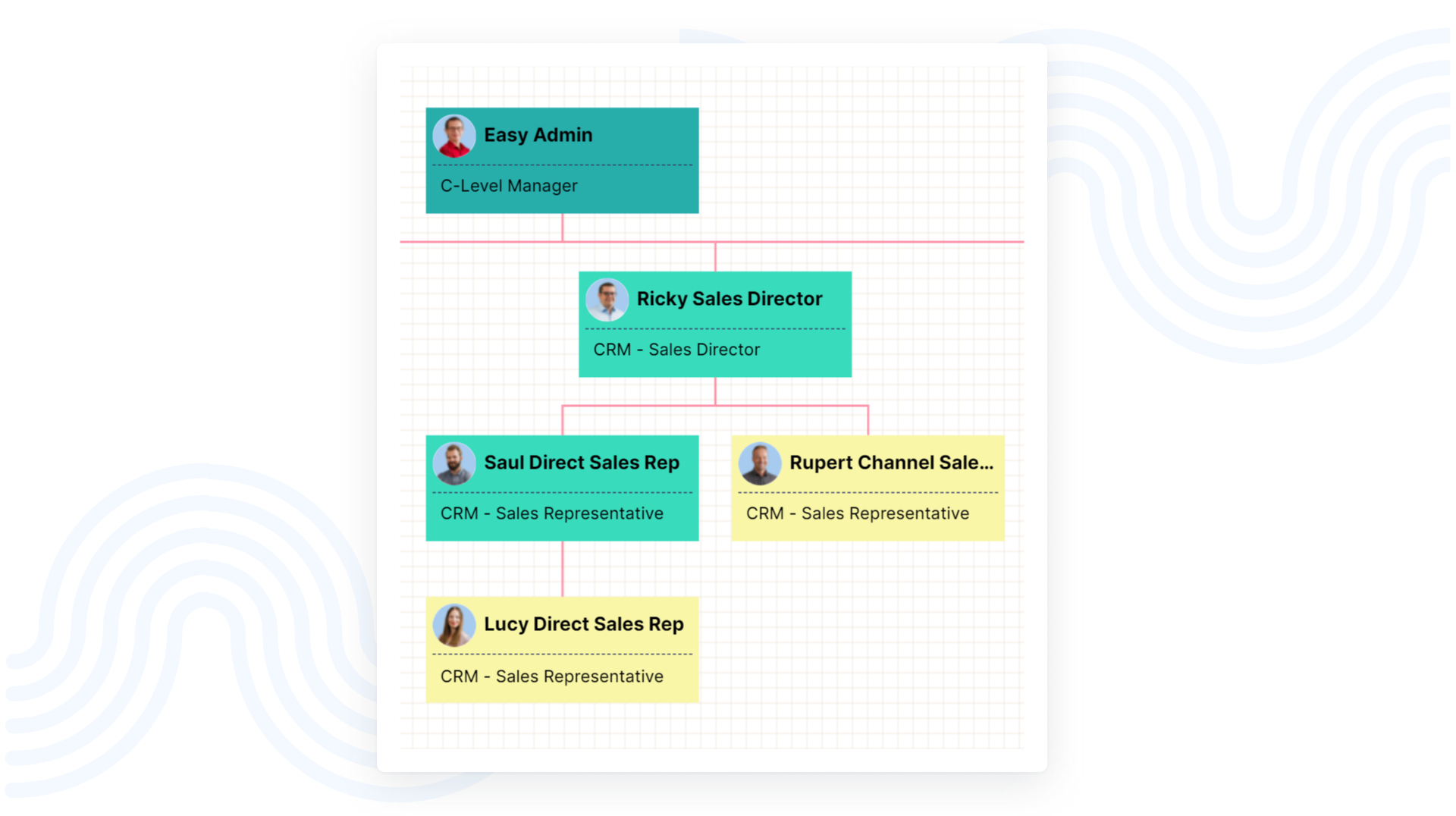 Organizational structure
EasyRedmine.VideoTutorial.Solution.StrategicPlanning
Organizational structure is a form of a tree hierarchy where every user in the organization, except the top one, is subordinate to a single another user. This arrangement helps define how activities such as task allocation, coordination, and supervision are standardly directed toward the achievement of organizational aims. It also determines who is eligible to approve vacation requests submitted by users.
Easy Project – Visual & Effective Project Management
EasyRedmine.VideoTutorial.Solution.Features
Easy Project is a web based collaborative project management software. It is used by companies from around the world to handle projects, tasks, schedules, resource utilization, budgets, attendance monitoring, support management and much more.
Portfolio statement
EasyRedmine.VideoTutorial.Solution.FinanceManagement
Create portfolio statements and reports in a few clicks. You can easily create a portfolio budget or spreadsheets on spent time, resources, etc. Then, using integrated charts and graphs, you can transform them into a full report ready for presentation.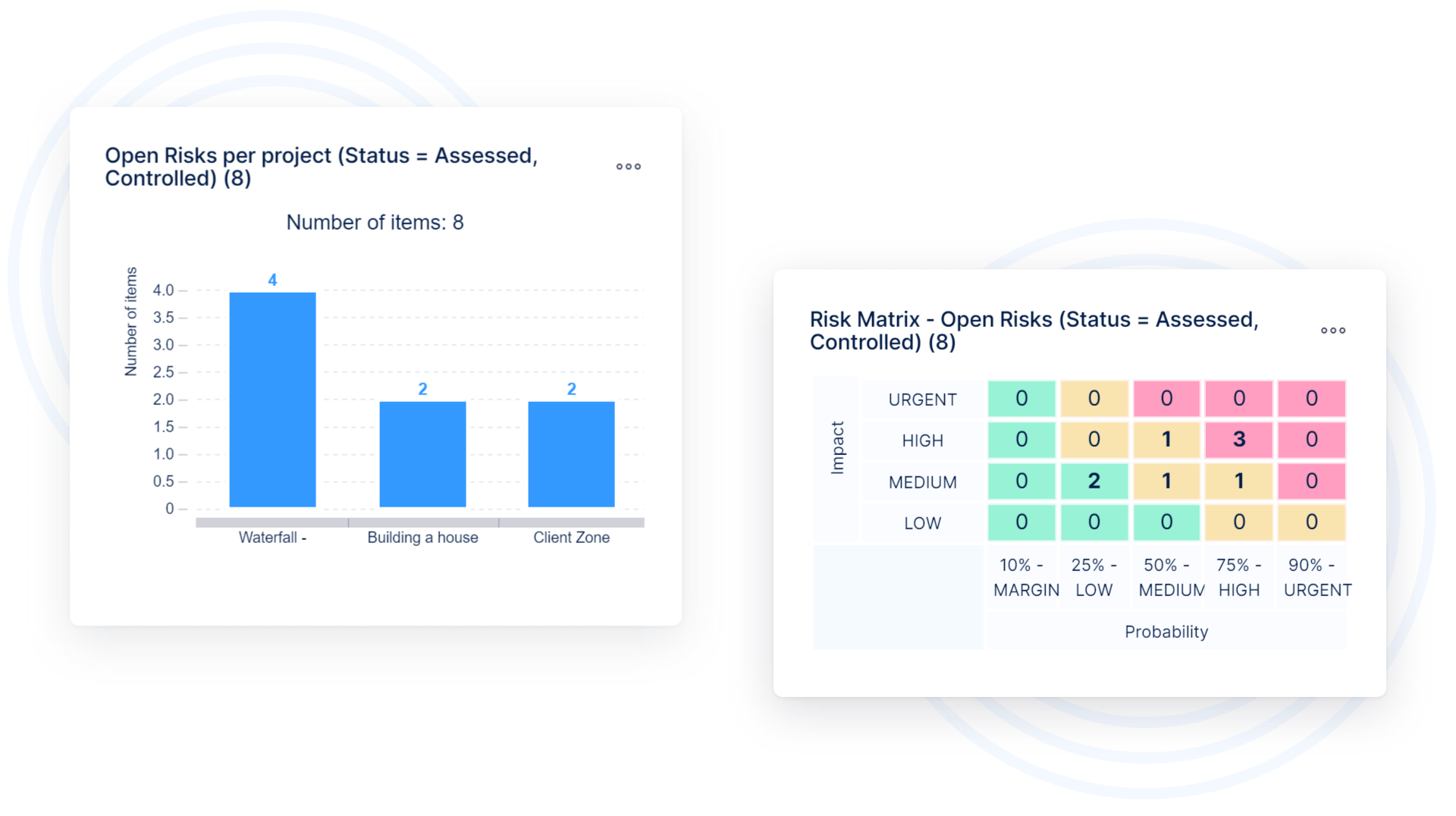 Business dashboards
EasyRedmine.VideoTutorial.Solution.Features
Business dashboards consist of three main features - global filters above dashboards, graphs and charts with click-through functionality, and trends. With global filters, a user can apply a filter to all or just selected modules on a personalized page together in just two clicks. Graphs and charts can be configured to show a specific page (dimension) upon a click on the chart values. Moreover, trends give you real-time values and trends overview just after one glance on a dashboard.
Easy Project – Easy & Visual & Professional Project Management
EasyRedmine.VideoTutorial.Solution.Features
Easy, visual, effective – these are the key characteristics of Easy Project. Explore professional integration of key management tools - WBS, Gantt, Kanban, Agile, Resource Management, Workflow & Reporting tools. Discover new ways of full control and maximum efficiency.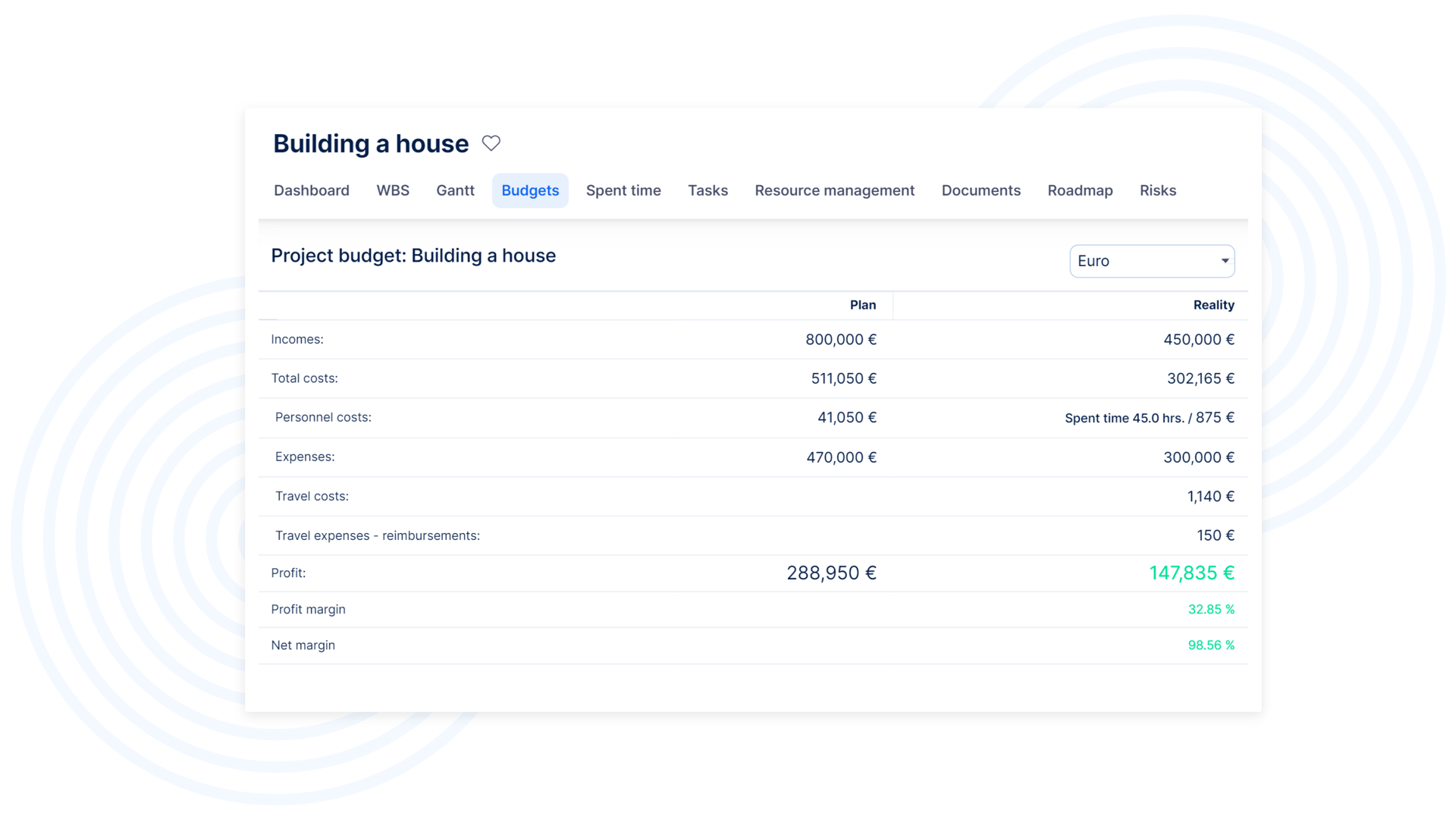 Project budgets for expense planning
EasyRedmine.VideoTutorial.Solution.FinanceManagement
Cost planning is a key to successful project management. Easy Project allows you to create project budgets and compare them to real spending. You can monitor revenues, costs, payroll costs and overall project profitability.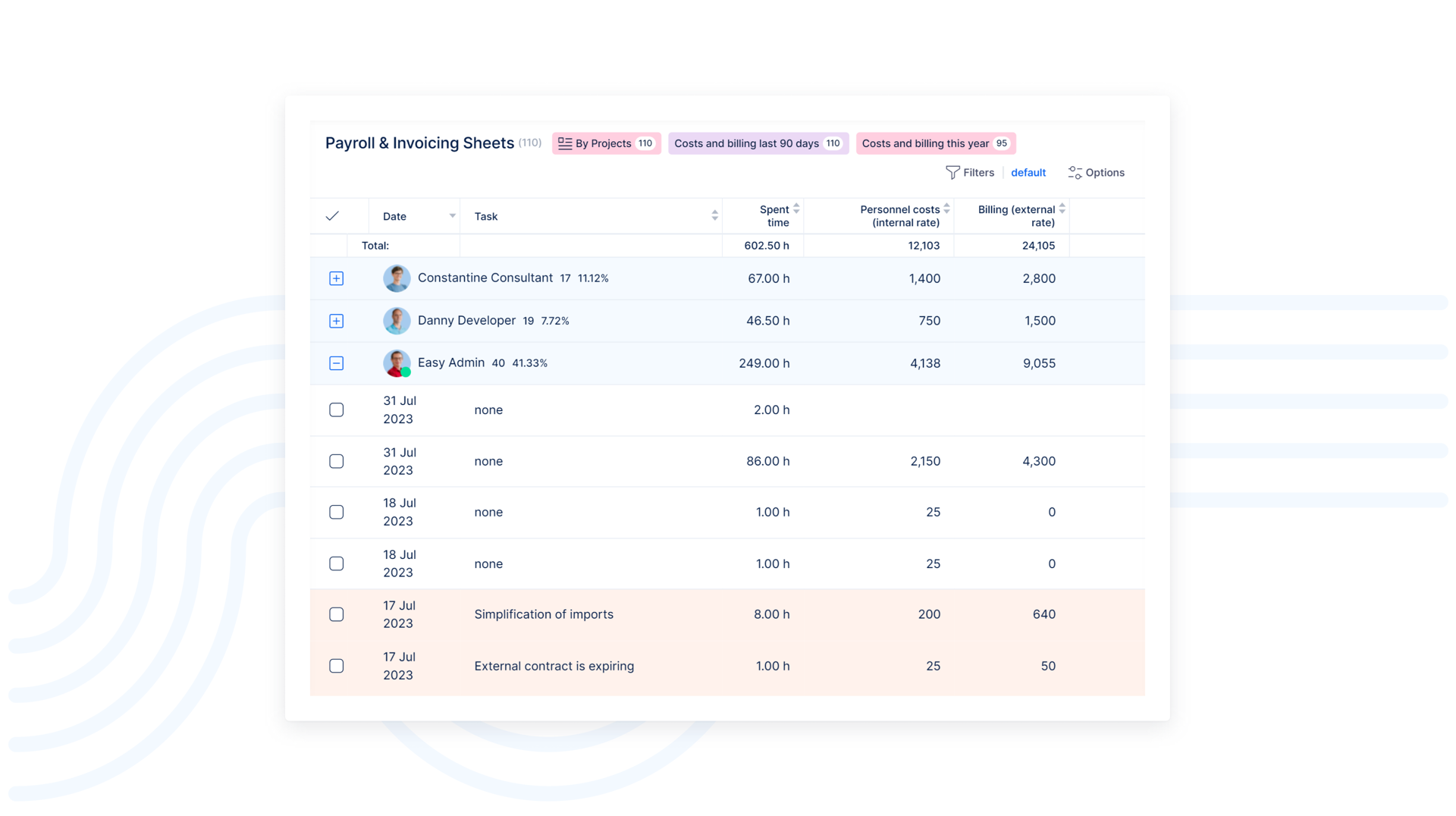 Payroll & invoicing sheets based on timesheets
EasyRedmine.VideoTutorial.Solution.FinanceManagement
By combining information from timesheets and internal/external rates, you can create invoicing and payroll sheets within Easy Project, which can then be sent directly to the client thanks to integration with CRM and Contacts.