New Easy Project Mobile App Is Here! Discover Top 3 Features for Everyday Situations
Welcome to the new style of managing your projects! Our new Easy Project mobile app allows you to get free from your working desk – you can create new tasks on the go, post quick comments to keep things moving, and track and dominate your time with a few taps. Let's take a closer look at the app now!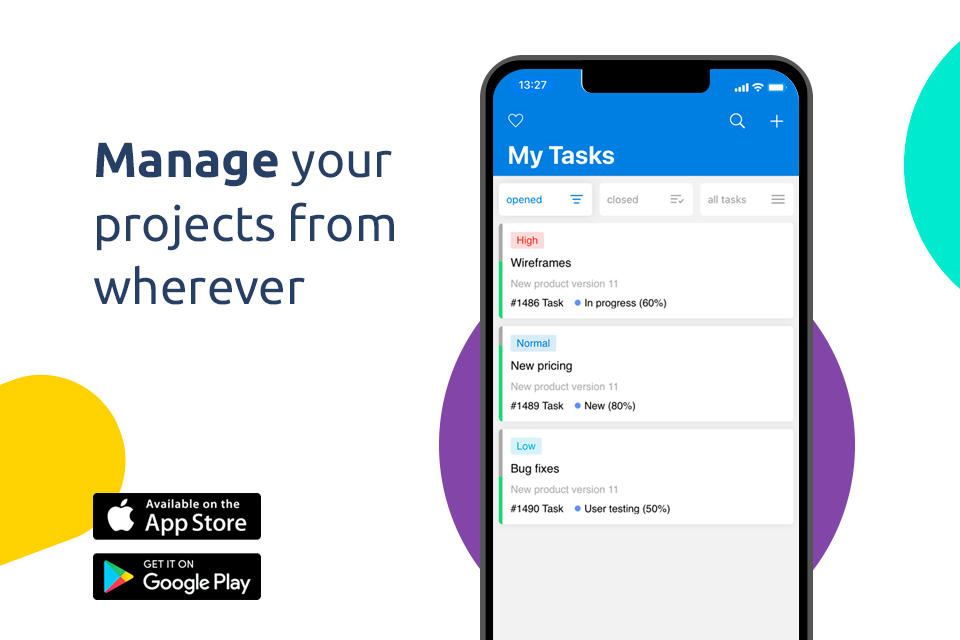 Being a great PM also means being on the run. In fact, it becomes more and more common that you spend less than 50 % of your working time in the office. And since you are mobile, your PM tool must be mobile too. Ok, making Gantt charts and 1 km long mindmaps is not what you want to do on your smartphone.
We know that. Therefore, the reason why we came up with this new application, is not to squeeze all Easy Project functions into the size of your iPhone screen.
Everything you can do without sitting in front of your computer can be done with the app:
Create and assign new tasks on the go as you get fresh ideas
Respond with quick comments to keep things on your tasks moving
See what is going on with your projects with the project overview
Track your time to have the expenses under control
See your spent time records in clear statistics
"To become a great project manager, it's not
necessary to carry a laptop with you all the time."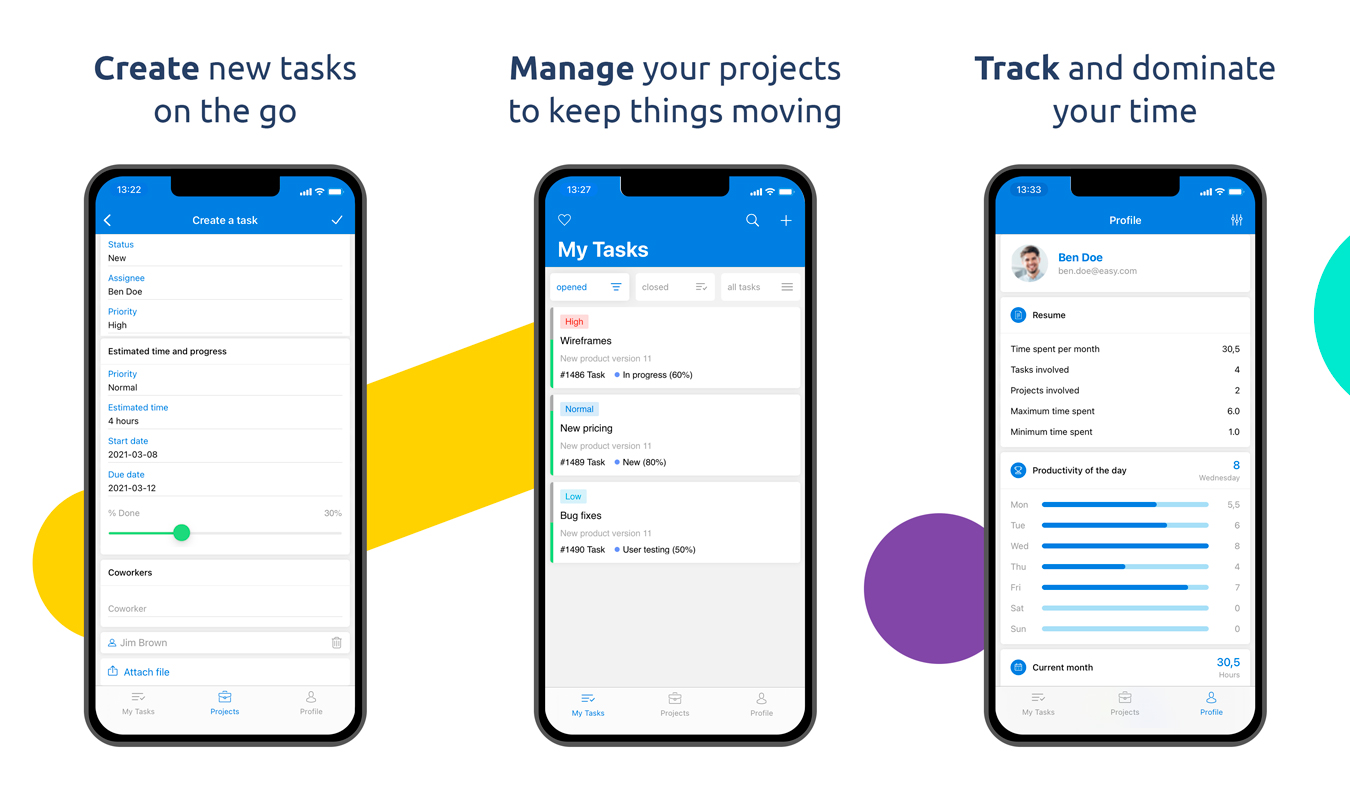 New Easy Project Mobile App Is Here! Discover Top 3 Features for Everyday Situations
1. Task Management on the go
The meeting is just ending and you have a bunch of notes for your project. Written down on a piece of paper, of course. Get yourself a coffee, go out on the fresh air and use the app to insert your notes comfortably into the system. Did you get a revolutionary idea for another task in the meantime? You can quickly find the task and add a comment or change the task's priority.
2. Clear overview of your projects from wherever
It's good to know what's going on – but it's not necessary to carry your laptop with you (or even go to the office for that). In the app, you can search and filter projects, see their structure and status – and that is a hell of a good base for planning your agenda. See projects next to each other and manage your priorities for the current day or week.
3. Track your time
Tracking time is crucial, but… Sometimes there's no time to track time, right? The day is busy and when your job is finally done and you have to go, the last thing you want to do is open a time tracker and start typing. Just do it on your way home. Or from your bathtub.
In conclusion
A good project management mobile application is soon going to be an inevitable part of every PM equipment. The main point of the new native Easy Project mobile app is to save your time and allow you to work from anywhere. Because we believe that basic tasks are better and faster done with a few clicks.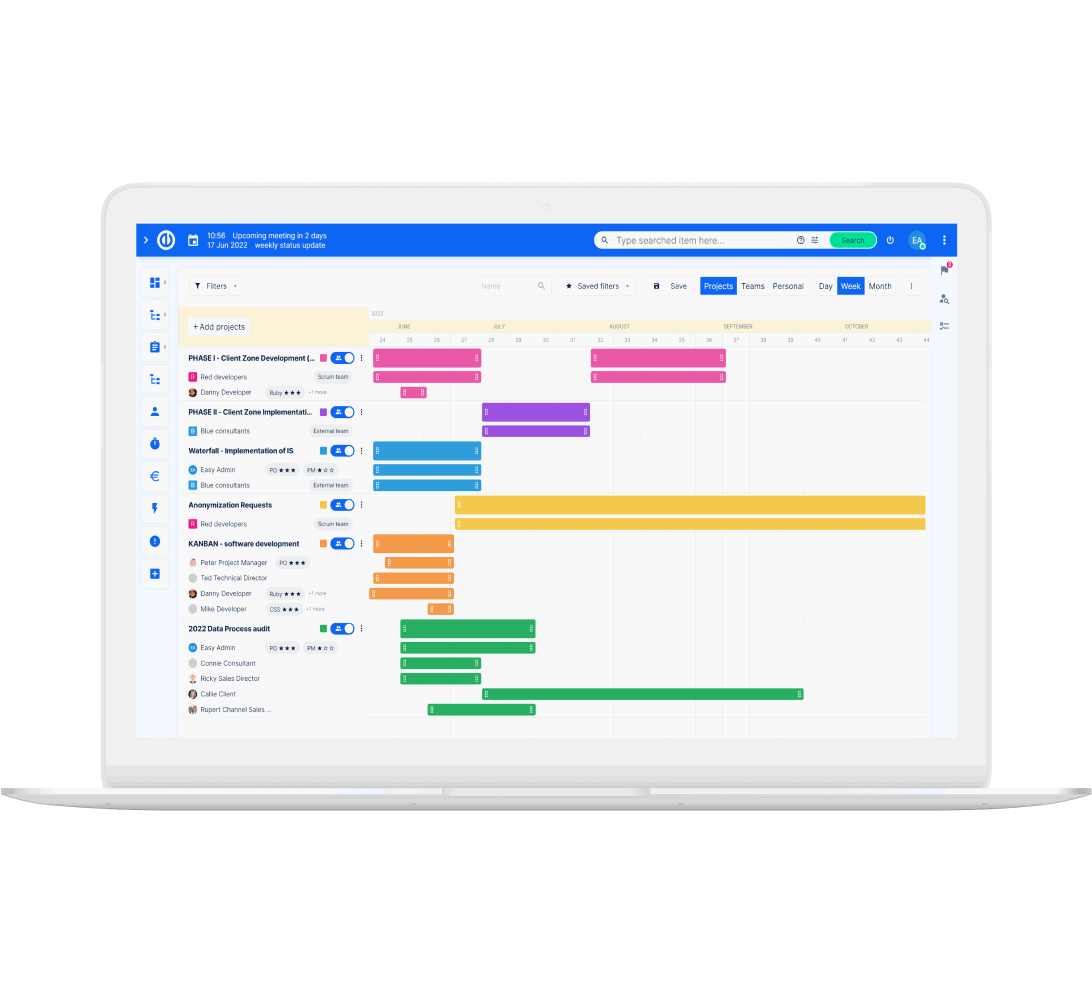 Eliminating your time behind the computer? Easy.
Manage your tasks, see the project overview, and track time from one application for iOS and Android.