Mind Maps and projects in one simple tool
Kick off your projects with great ideas and clear vision.
Trusted by top companies worldwide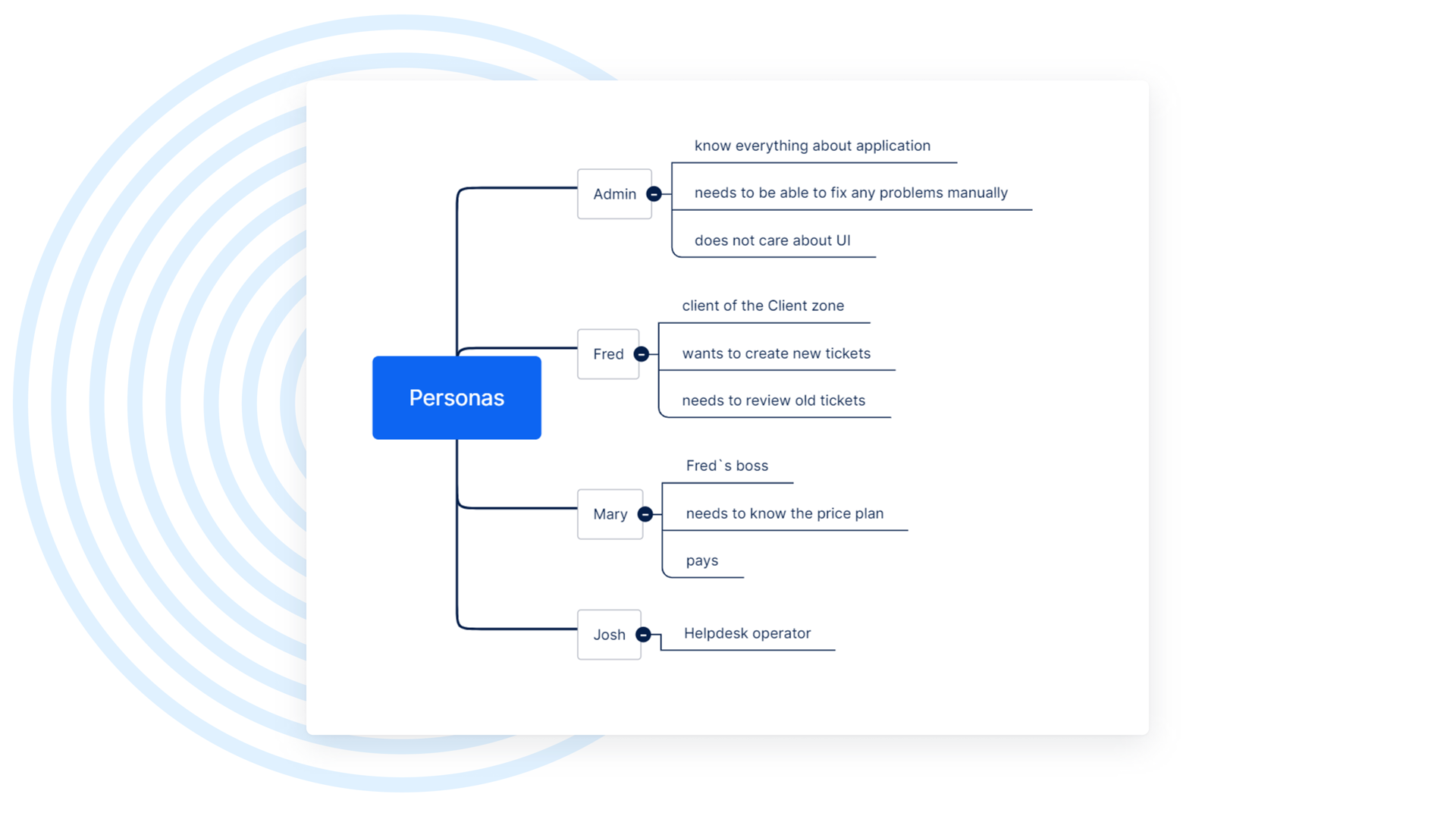 Why mind mapping in project management?
Better planning, brainstorming, and creation of projects and process diagrams – all this is now possible simply by using Mind Maps which are the part of Essentials plan.
Unlike WBS, they are more suited to a project's initiation and analysis phases, when creating tasks or collaborating is not yet essential.
Assist with the organization of ideas in any project
Clear display of a process' design and breakdown
Get an overview of deliveries necessary for your project's success
What do users say?
Easy Project met our needs out of the box. The product is feature-rich and the price is low compared to products with similar features. We are satisfied with the performance of the product and would not hesitate to choose it again.
Easy Project has allowed us to take control of our projects, become more efficient and have insight into projects that we didn't have in the past. The support staff at Easy Project have assisted us in developing ways to meet our unique business needs.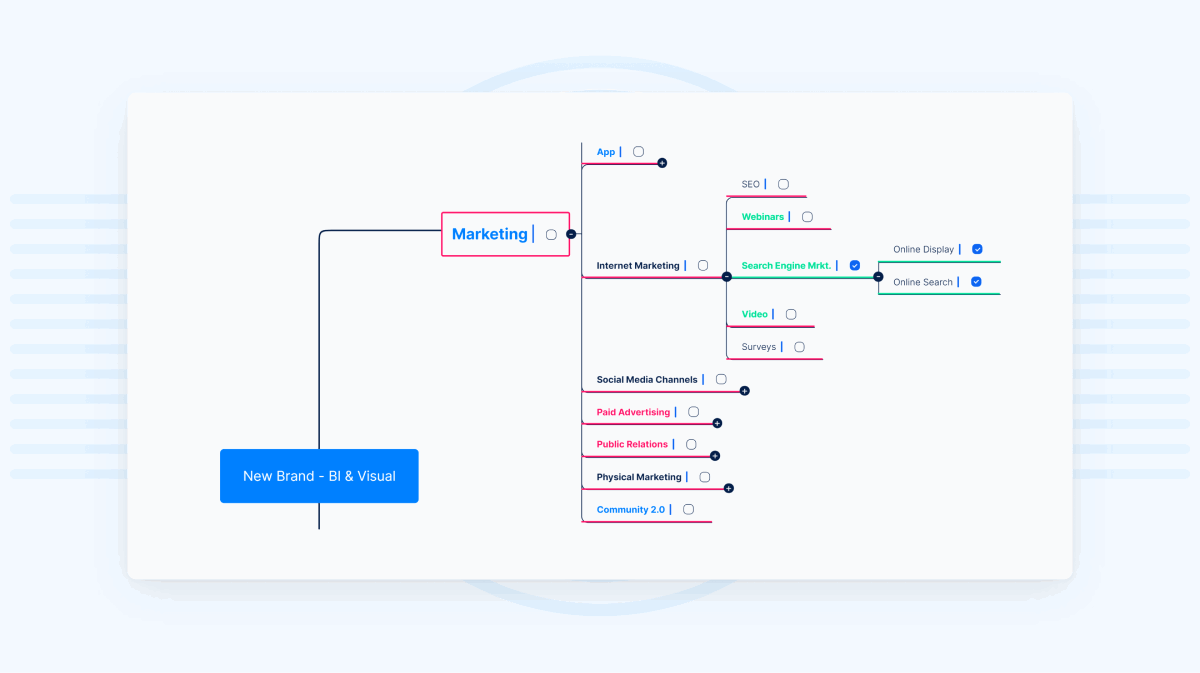 One tool to fuel your ideas and projects
With Easy Project, you can easily create effective idea visualization using mind mapping and give your project a strong start.
You can add practical notes, links, or checkboxes to individual nodes, with the biggest advantage – all of them can be converted into new tasks without switching between different tools.
The Mind Map is more than just a collection of ideas, it is a solid foundation for your project which you can build on with Work Breakdown Structure or Gantt Chart.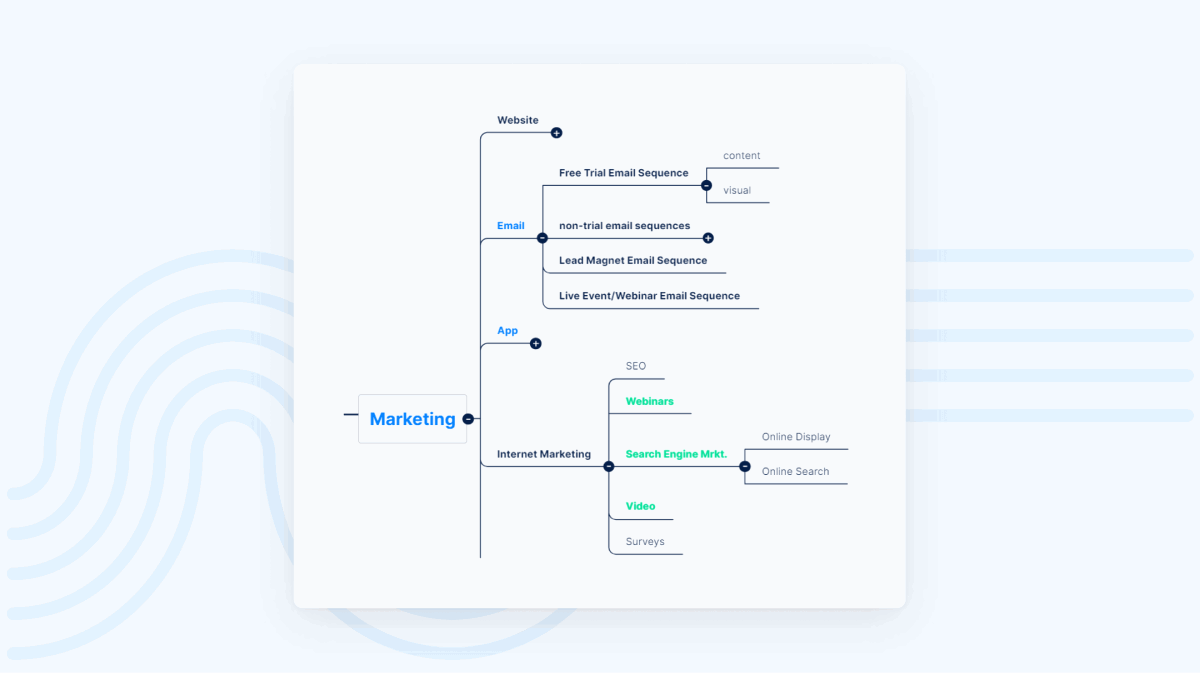 Adapt Mind Maps to your needs
Mind Maps are multifuncitional and have everything a project management team requires. They help you to:
Assist your teammates in brainstorming creative ideas
Simplify complicated data and processes
Visualise a scope of work in an easy-to-understand format
Organise a large amount of data, projects, and related tasks
Create meaningful links between your thoughts and ideas
Easy Mind Maps are extensible with other PM features
WBS & Gantt Chart

Plan and visualize your projects with drag & drop.
Resource Management System
Assigns and distributes resources to the created tasks.
Agile Project Management
Keep your processes optimised and your tasks under constant control. Support for Kanban, Scrum, and other approaches
Issue, Time and Financial Tracking
You'll always have a comprehensive overview of the status of current tasks, requirements, and finance, and you can see where you stand compared to the plan.
Benefits appreciated by Easy Project users
IPMA & PMI standards compatible
SHINE Consulting Ltd.- holder of accreditation of the Project Management Training Program "Project Management in Practice" (International Standard IPMA) and is also a member of the PMI R.E.P. Registered Education Provider. **The PMI Registered Education Provider logo is a registered mark of the Project Management Institute, Inc.