New Easy Project 10 with Risk Management
Minimize risks and make your projects more profitable using new powerful features brought by Easy Project 10.
Best PM tools & practices
Gantt Chart, WBS, Task & Time Tracking, Kanban, SCRUM, Resources, and much more — all integrated in one application.
Fast access
Data centers placed all over the world and solutions for your own server guarantee first level responses anywhere.
Easy Project 10 is here. What to expect?
A brand new Easy Project 10 brings improved design and user experience along with the most wanted project management features.
Additionally, look forward to more than 25 professional business features for Resource Management, Agile Finances, Help Desk, CRM, DevOps and more.
So here are the new features released in this version: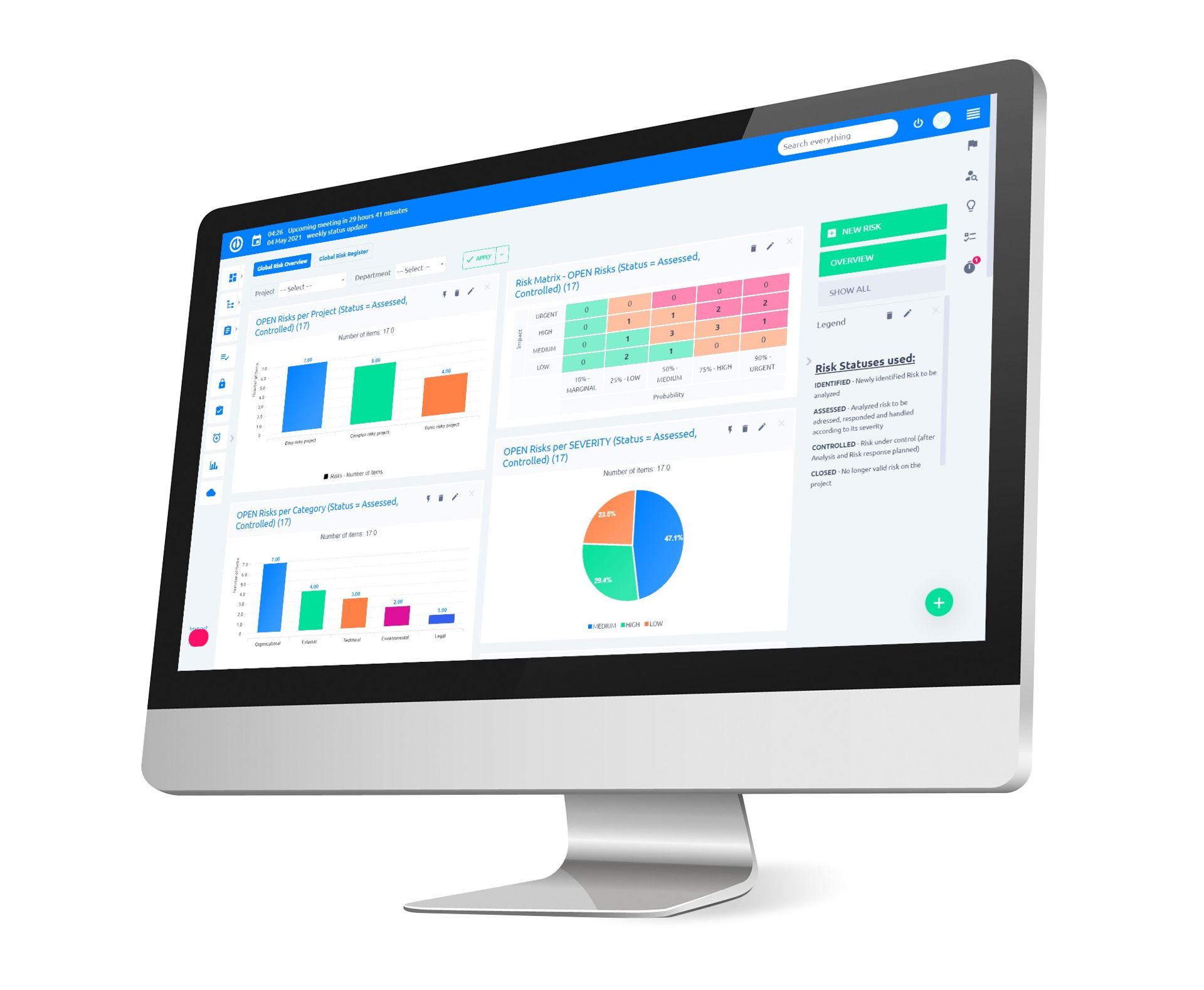 What do users say?
Easy Project has allowed us to take control of our projects, become more efficient and have insight into projects that we didn't have in the past. The support staff at Easy Project have assisted us in developing ways to meet our unique business needs.
Benefits appreciated by Easy Project users
Based on the research made over 40.000 Easy Project users.
The detailed specification of Easy Project 10 update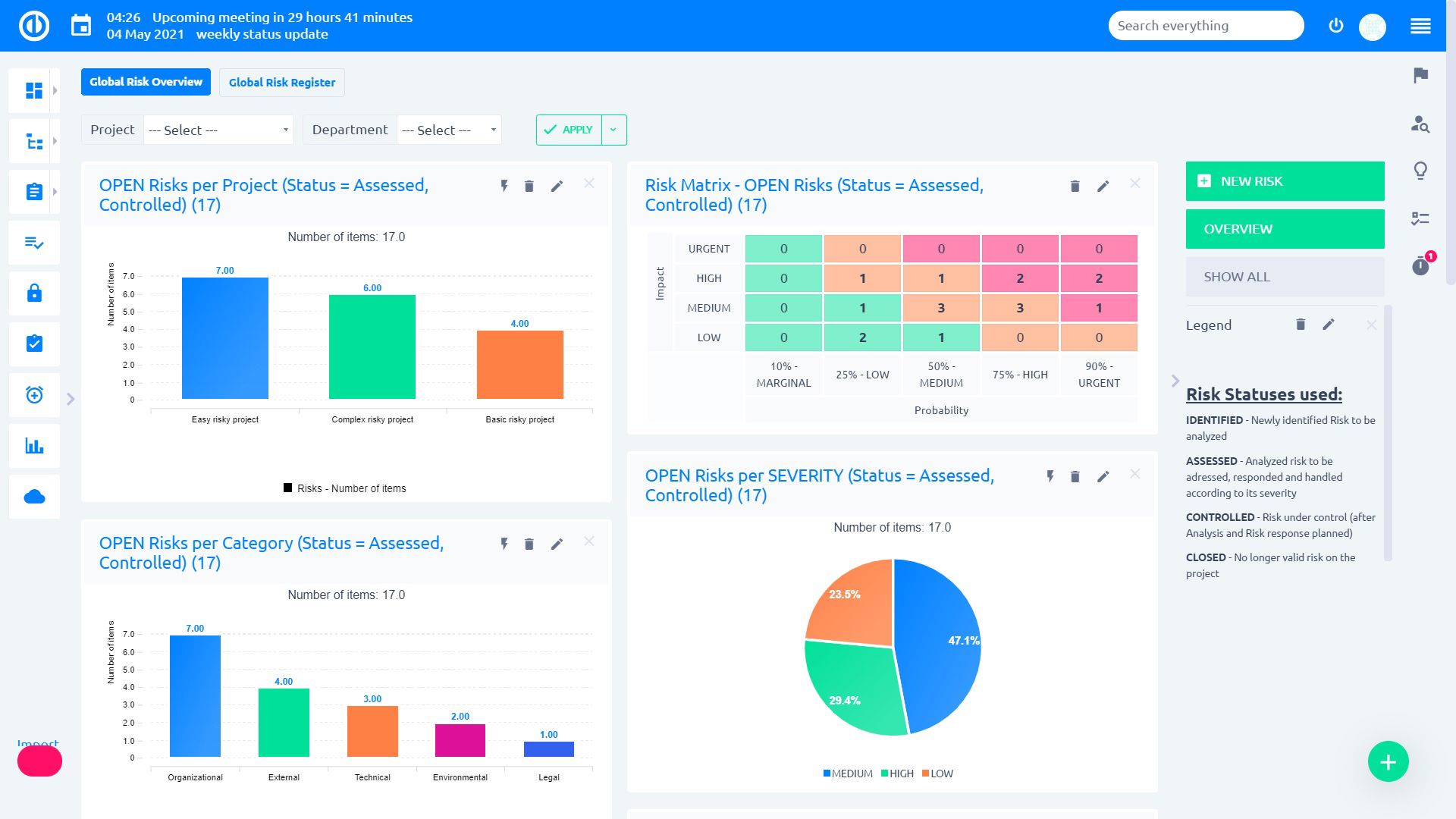 Minimize your business risks with Risk Management
What is a mandatory process for each correctly managed project? Risk Management! This tool allows to set the risk matrix through your organization, manage risks on projects and provide global risk reporting and overview for management. The global module is suitable for the roles of Line Manager, Risk Manager or Project Management Officer (PMO), while the project module is optimal for Project Manager, allowing him to manage project risks in a controlled manner per each particular project under his supervision.
A better accessible Scheduler right at your toolbar
Allowing for even quicker and more comfortable access, the popular Scheduler feature is now available directly from the toolbar of Easy Project.
Scheduler feature is a drag and drop calendar that shows all meetings, to-dos, planned resources, attendance, and spent time entries. It's quickly becoming the most used feature by our clients because it gives an ultimate and instant overview of what is going on to both regular workers and managers.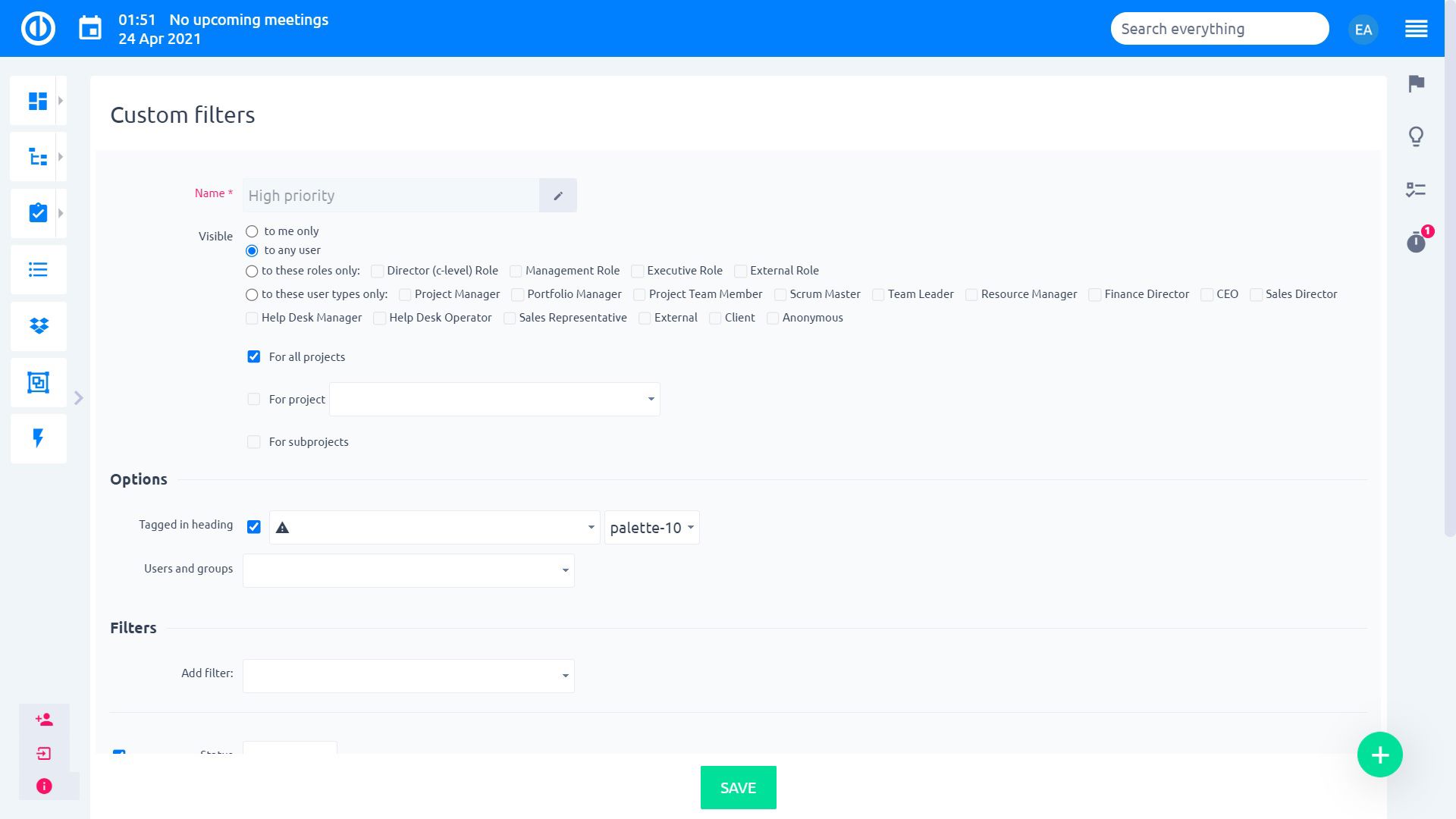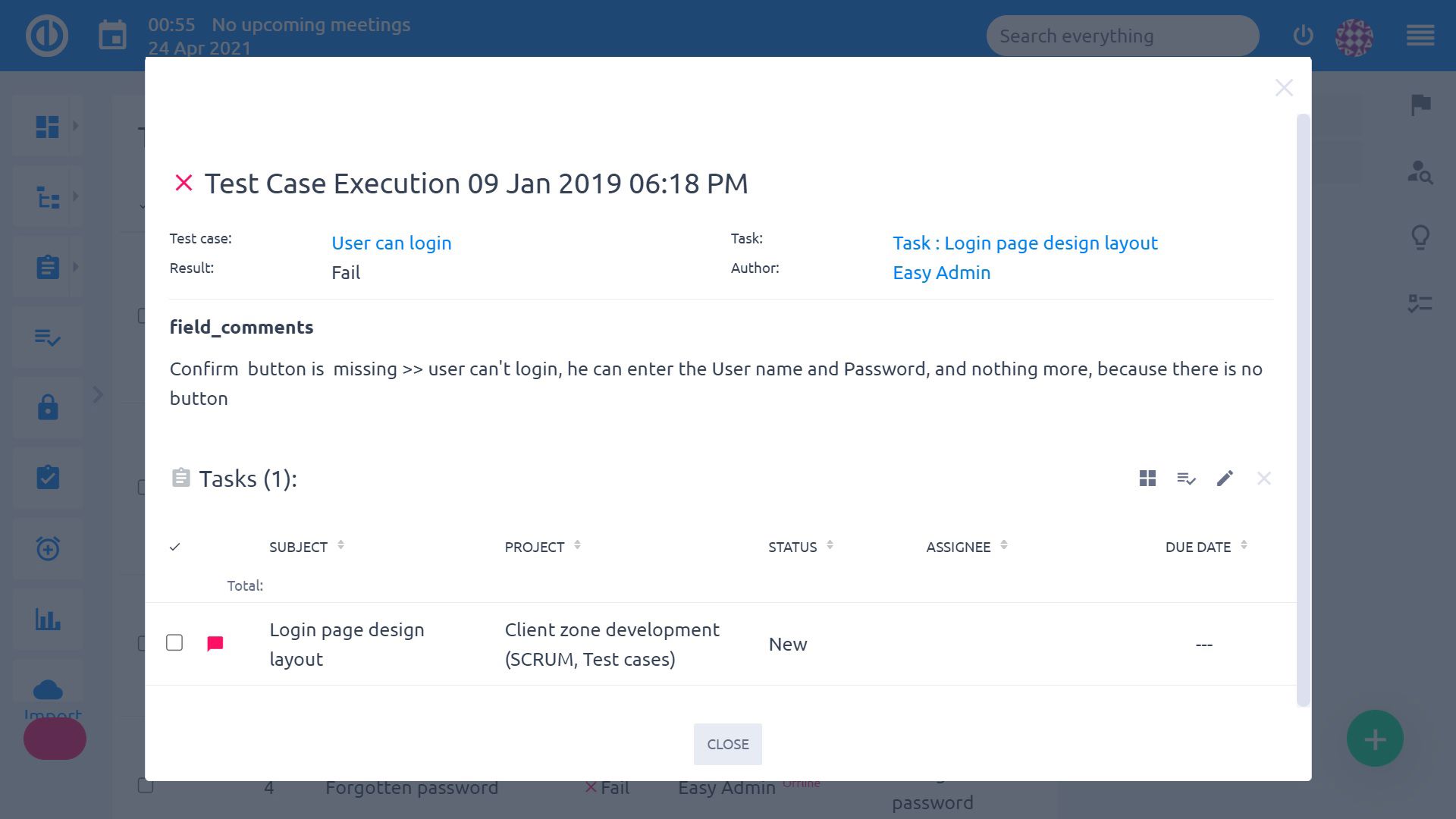 How to plan test scenarios better? With Test Plans
Providing a great planning platform for your test scenarios, a new entity called Test plan has been added to the Test cases feature. It groups selected test cases into a bundle. A test plan can be linked to a task => all test cases belonging to the test plan will be linked to the task.
Test cases feature is a great tool that helps with repetitive processes and testing stories/scenarios and is compatible with many testing methodologies. Test cases are especially useful for IT teams for more rigorous and systematic testing, as well as industrial companies.
Dependent custom fields for automatic matching two compatible values
Our customers were asking us to create an option on how to set up dependencies between values of 2 different "List" custom fields. To solve this issue, we created a new custom field type "Dependent list". To set it up, you just need to create two custom fields. When you change the value in any of both, the value in the second one changes automatically as it is dependent on the other field's value. Such a dependency surely finds its use in many business operations.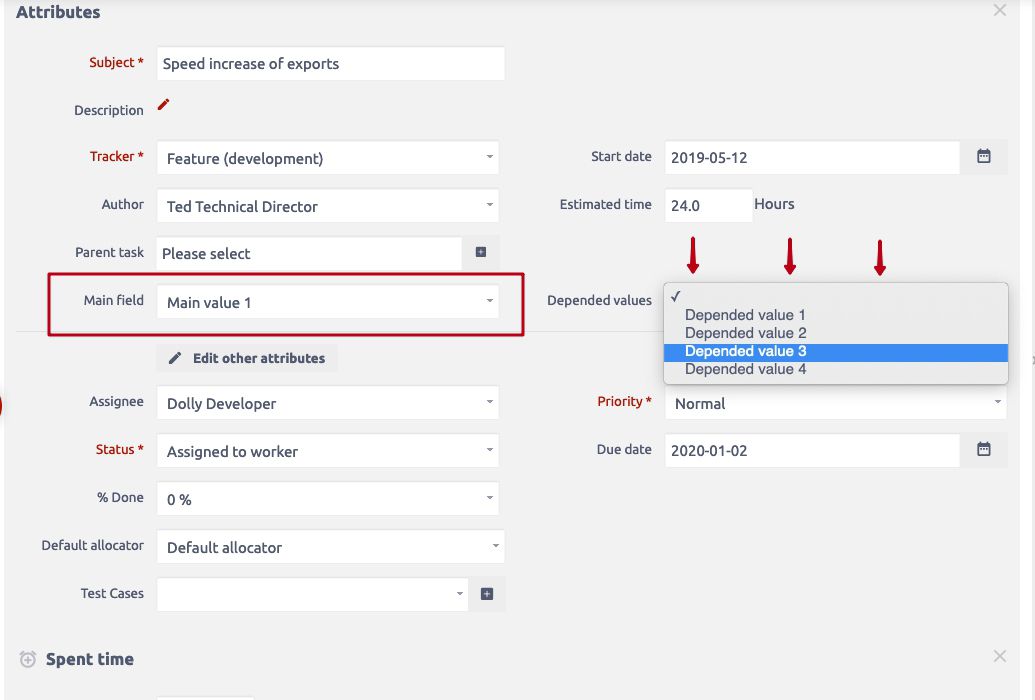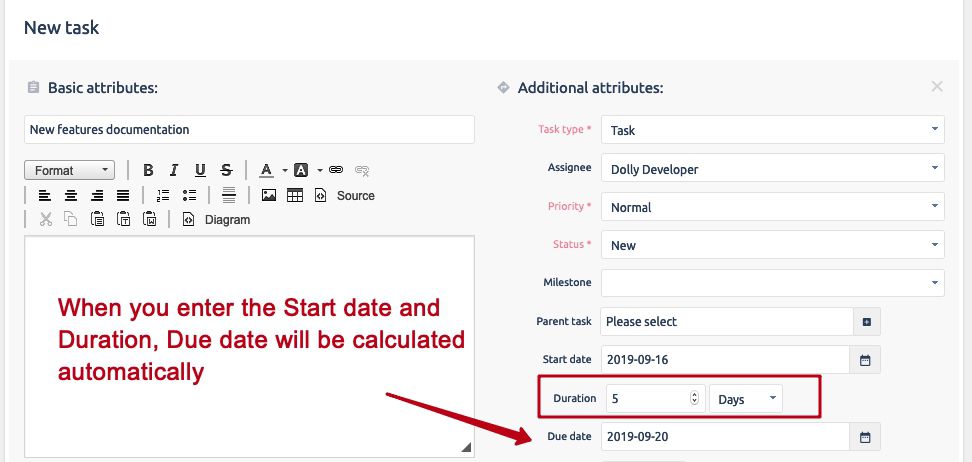 Estimated time calculated on base of start & due date of task
When we plan tasks in Easy Project, we need to set up start and due dates to inform users when we expect tasks to be done. But managers who worked with Microsoft Project (MSP) before, don't want to add the "due date" manually, they expect that they can set up the start date and task duration while the due date will be calculated automatically. Therefore, we are bringing the solution to this issue - due date calculation by task duration.
In theory, a manager can calculate it manually but to do it, he needs to check the calendar and calculate the number of working hours in the particular month, check if the current user has planned some absences and then calculate the estimated time manually. So it is possible but not user-friendly at all.
Security lock for unsuccessful login attempts
When enabled, this feature activates a deadlock if any user enters an incorrect password several times so that he/she gets notice of how long the account would be disabled before the next login attempt is allowed again. You can configure it in More » Administration » Settings » Authentication » Unsuccessful login attempts.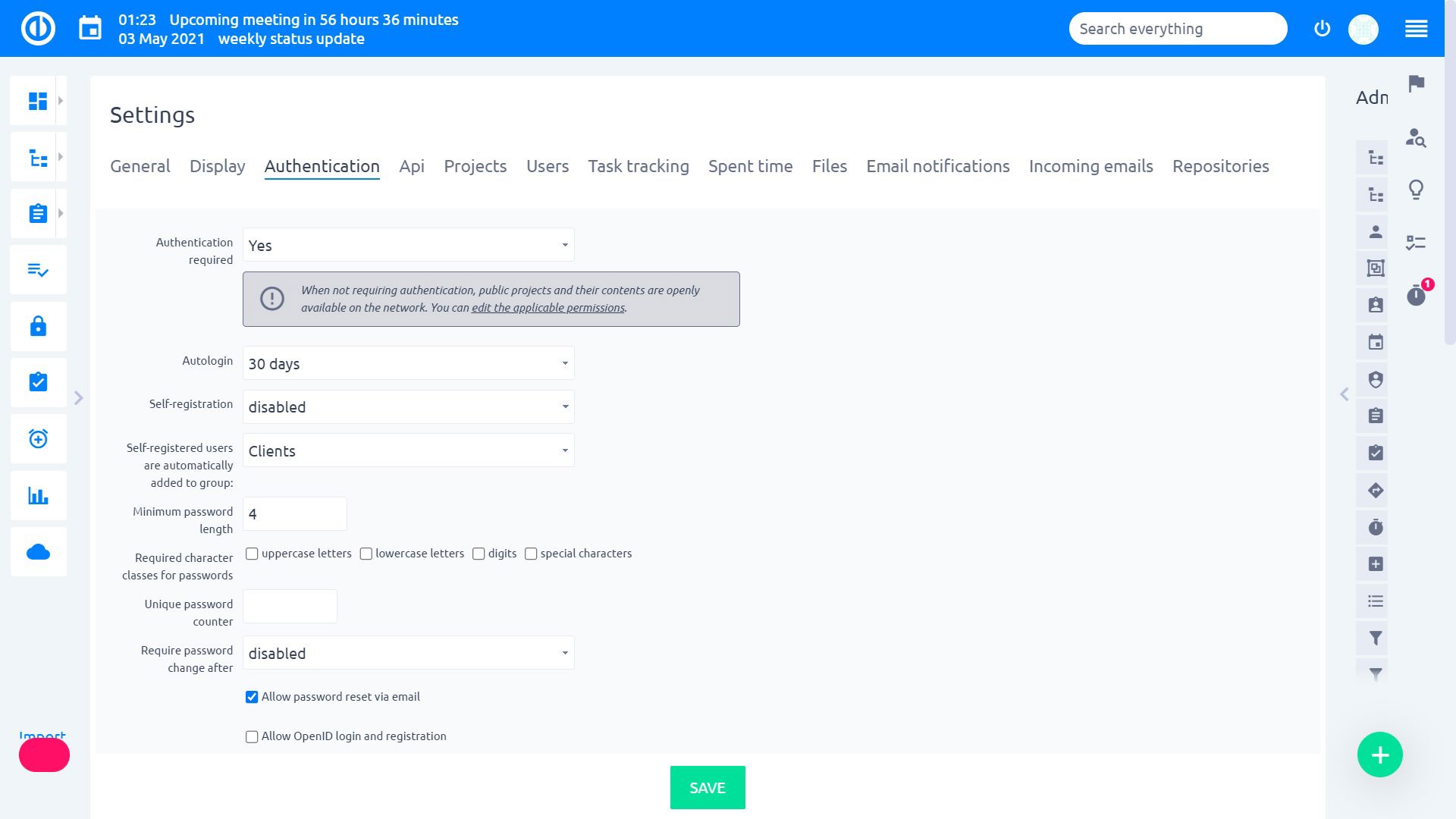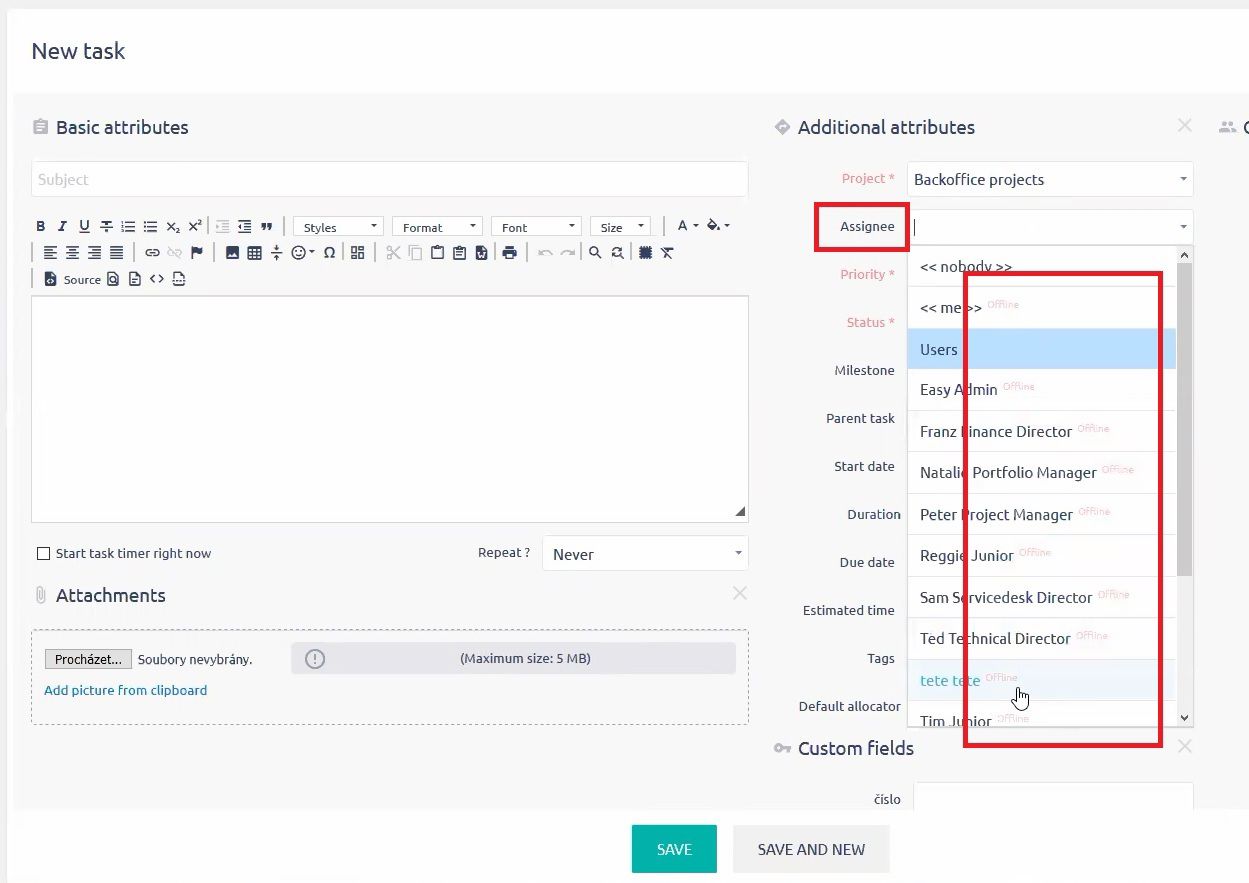 Visible attendance status of task assignees
When choosing an assignee of a task, you see his/her attendance so that you don't put the task on a holiday-maker or sick person. This feature is supposed to prevent the need for unnecessary re-assigning of tasks.
Add flags to your projects
A new Color-format custom field can be added to any supported entity, such as projects, tasks, contacts, etc. The custom field provides users with the choice of three colors (flags) to select from - green, orange, red. Each color represents a manually chosen indicator and it's up to users what meaning they match those colors with. Use case: Budget spending - green, Schedule compliance - orange, Client responsivity - red.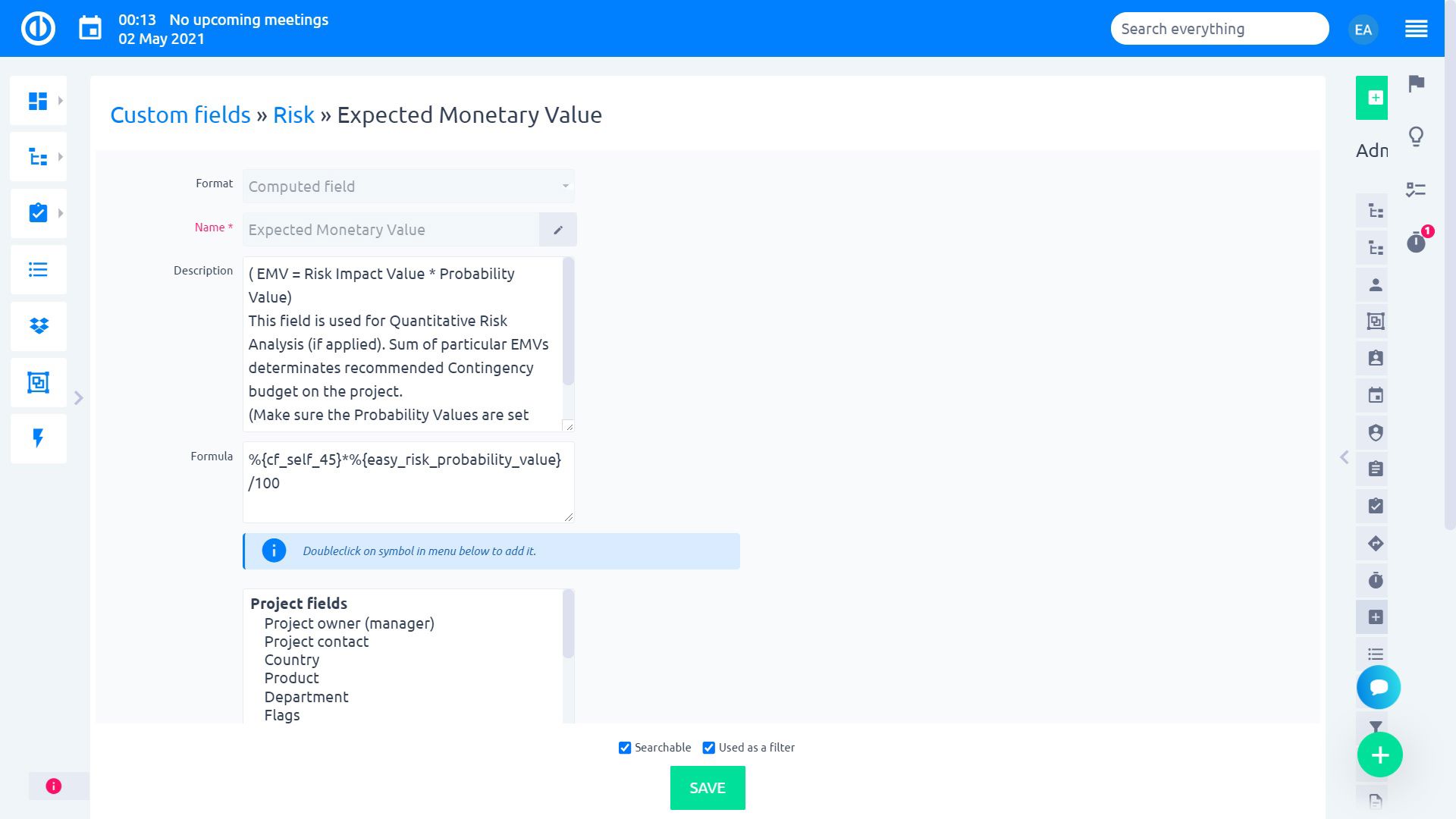 Trusted by top companies worldwide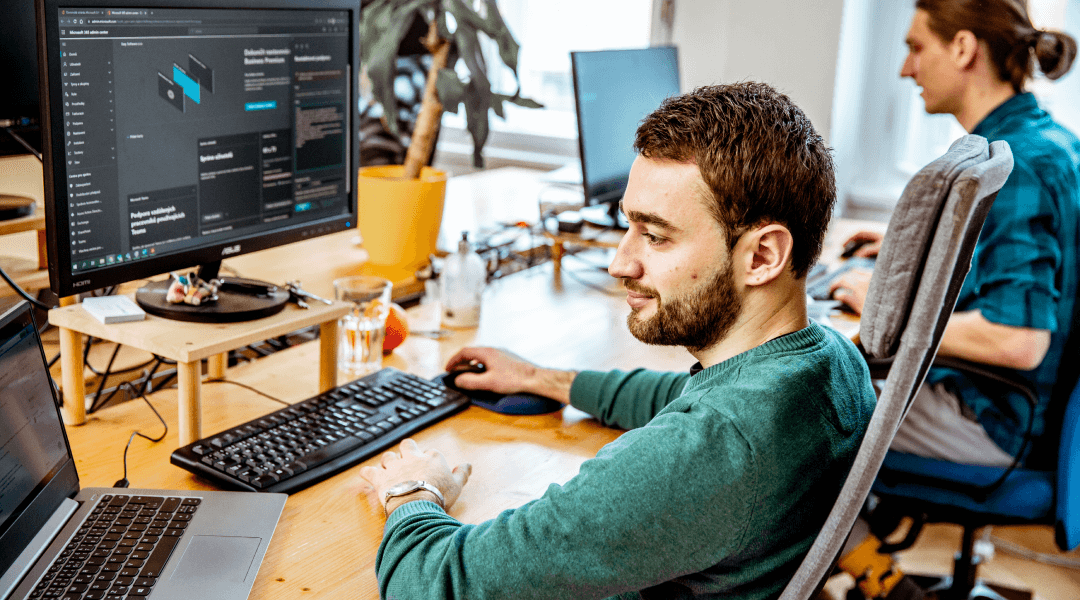 100% ready for remote
Easy Project includes everything you need to keep your projects and teams under control while working remotely or from home office.
Project management made online and simple using WBS mind maps, Gantt chart, critical paths, and baseline plans, quick scheduler, milestones, project templates, and more professional features.
Effective teamwork in one single platform thanks to audio & video conference calls, team chat, and shared project documents.
Professional agile development and projects with features for SCRUM, kanban, scrumban, backlogs, burn-down and velocity charts, sprints, reports and more.
Synoptic time and productivity tracking and scheduling using reports of done work, schedules, and stopwatches.
Easy work and processes management with tasks, checklists, time overview, workflow, user roles and permissions, integrated calendar and deadlines.
Comprehensive project review and reporting using earned value, graphs, activity reports, time reports, and alerts.
IPMA & PMI standards compatible
SHINE Consulting Ltd.- holder of accreditation of the Project Management Training Program "Project Management in Practice" (International Standard IPMA) and is also a member of the PMI R.E.P. Registered Education Provider. **The PMI Registered Education Provider logo is a registered mark of the Project Management Institute, Inc.