Ultimate upgrade for your project management
Get new Easy Project 11 with a fresh, modern interface, maximized performance, and a native mobile app.
Work with the upgraded PM software designed to make you satisfied
All for smooth project management under one roof:
Gantt chart, Work-Breakdown-Structure, Resource management, Agile
Improved and quickly responding interface to speed your performance
New native mobile app to manage your projects from wherever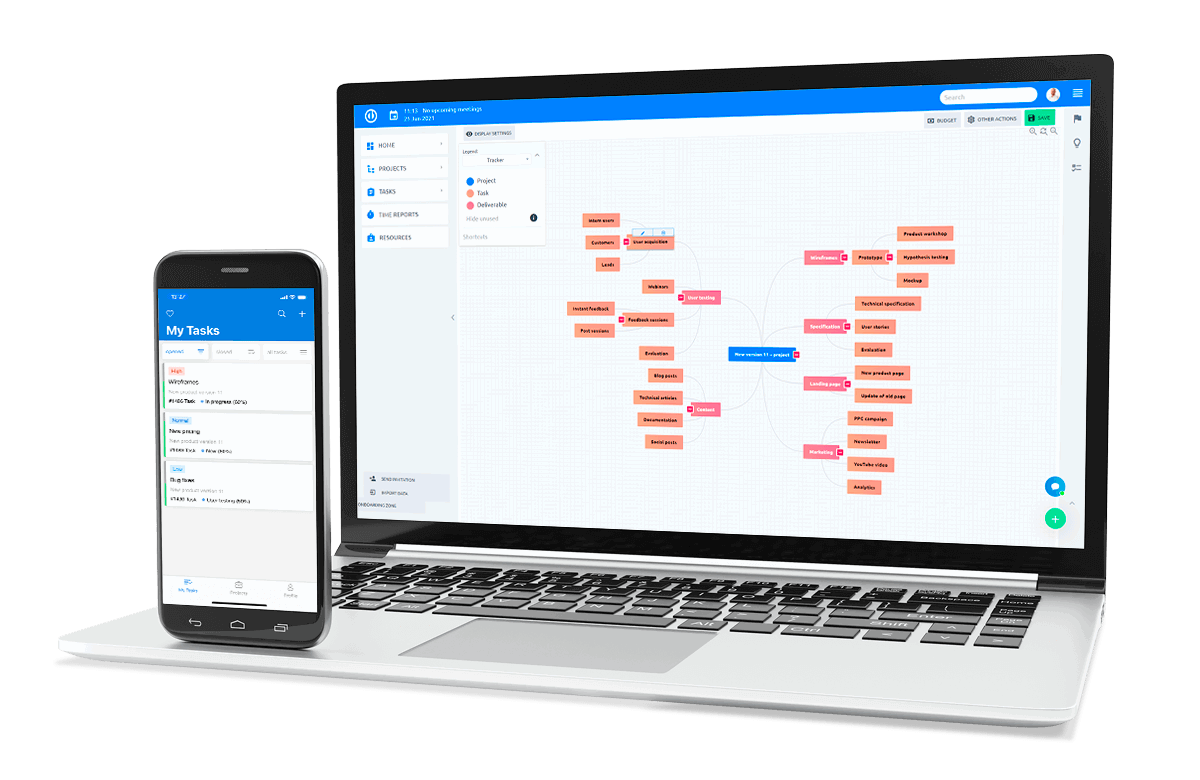 What do you get in Easy Project 11
Clear overview
Manage all phases of your projects in one place: from planning to evaluation.
Mobility
Keep your projects going anywhere you are with the new mobile app.
Fast response
Enjoy the modern and intuitive interface built on state-of-the-art technology.
Adaptability
Choose cloud or server solutions, and count on us with the implementation, and #1 support.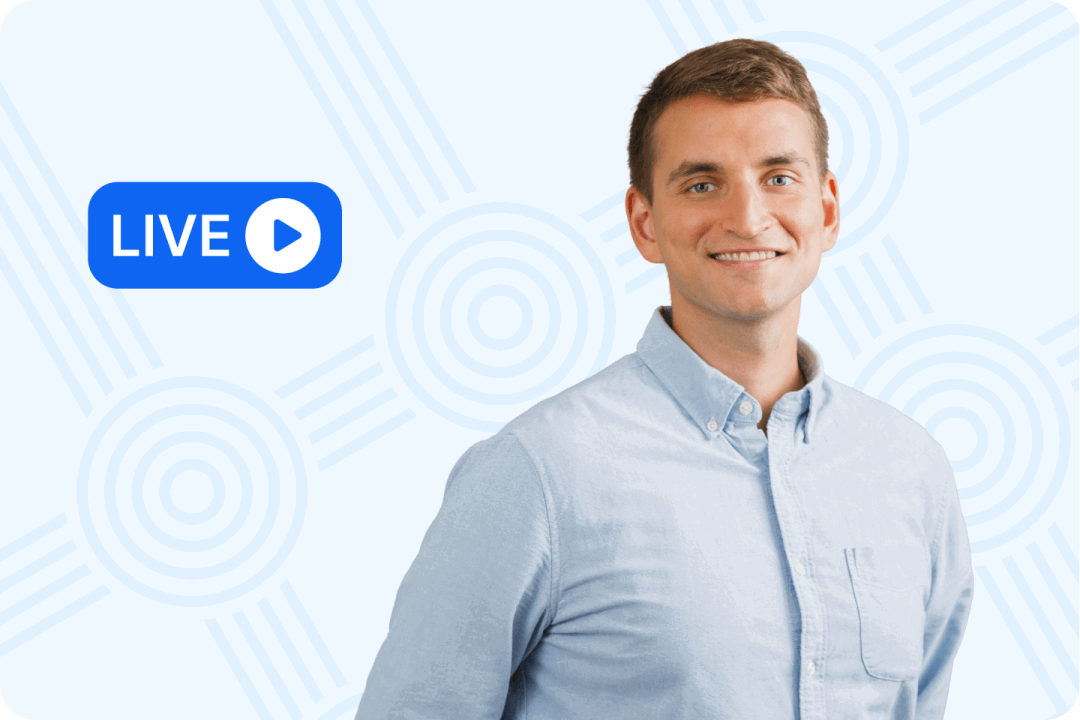 Watch our webinar recording and learn all about the new Easy Project 11
Our QA leader, Robert Kovacik, explains how the new version improves your project management. Play it now!
What makes new Easy Project 11 better?
Benefits for your everyday work
Enjoy every log in
Not only is the new Easy Project 11 smart – it even looks good. In your everyday work, you will appreciate the new intuitive interface that makes your work more efficient, more clear, and more fun.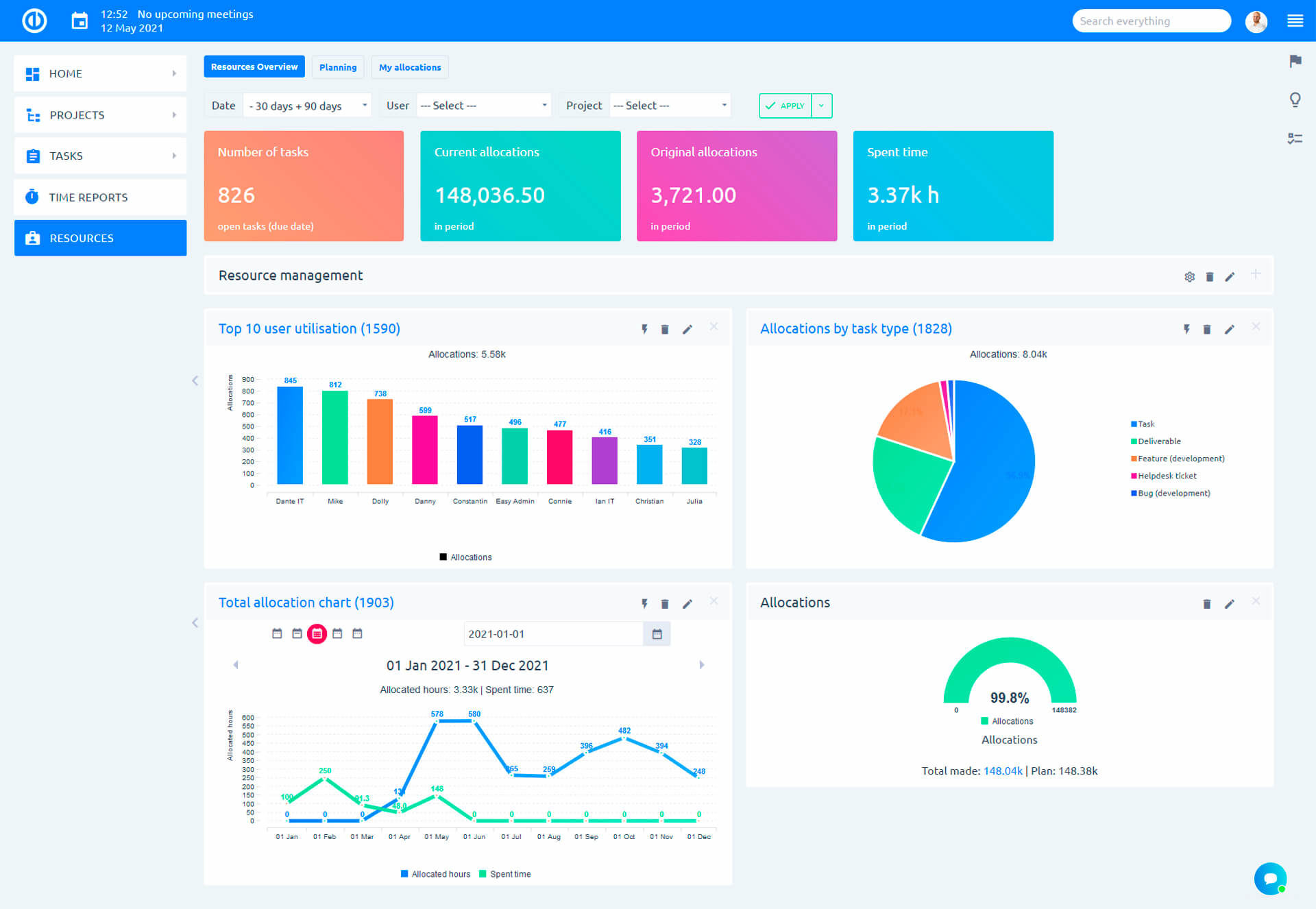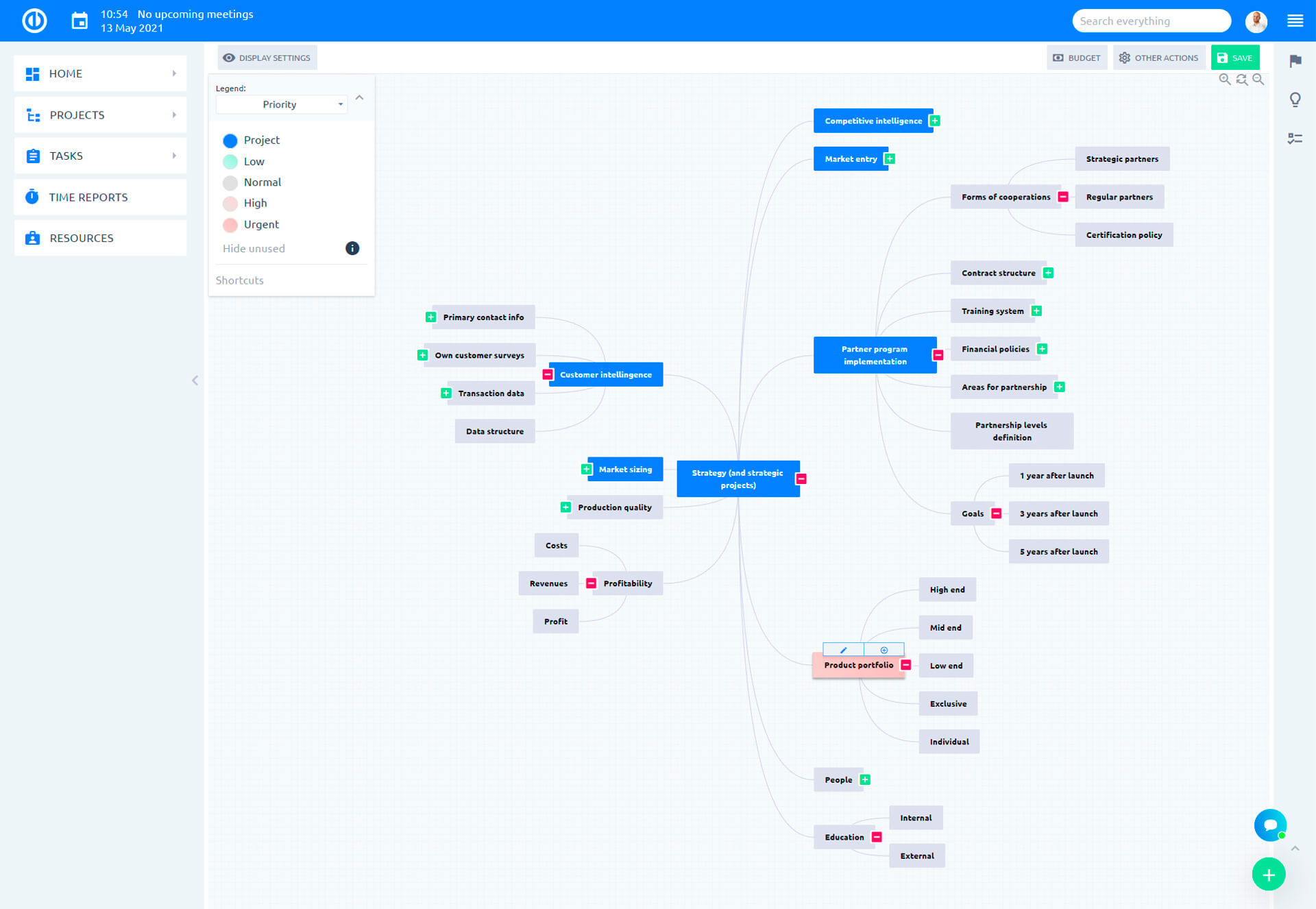 Get the top of your expectations
To make it up to your expectations, Easy Project 11 runs on the most advanced technologies: Rails 6, Ruby 3.0, Sidekiq, and others. Hence, it has all three things you look for in your perfect PM tool: top speed, top stability, and top performance.
Tap the app!
To spend less time behind your laptop, we developed a new native mobile app. Just keep things moving from anywhere! Create and assign new tasks, respond with quick comments, and track your time on the go.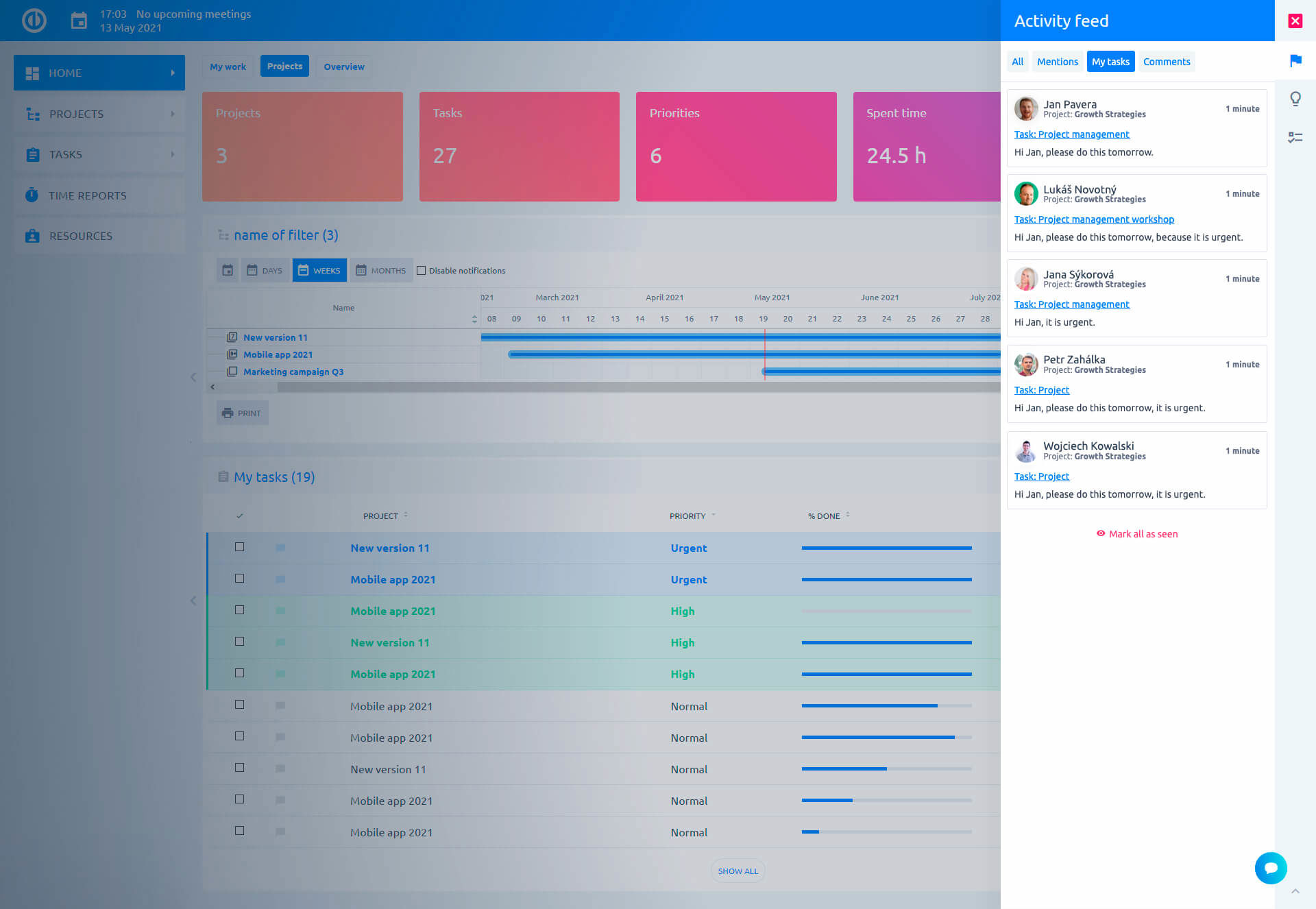 Less distractions, more control
Smart notifications are here to keep you and all your team easily onboard no matter how many projects and tasks you deal with. We upgraded the Activity Feed in your application so that you can filter your notifications with one click. As updates gather in the queue – you receive a regular e-mail overview of what is going on instead of being distracted by too frequent beeping.
Find what you need. Fast!
Browse through any amount of data much easier. Apply Dynamic Filters to immediately display the desired results, so you can find your tasks, projects, or logged time in the blink of an eye.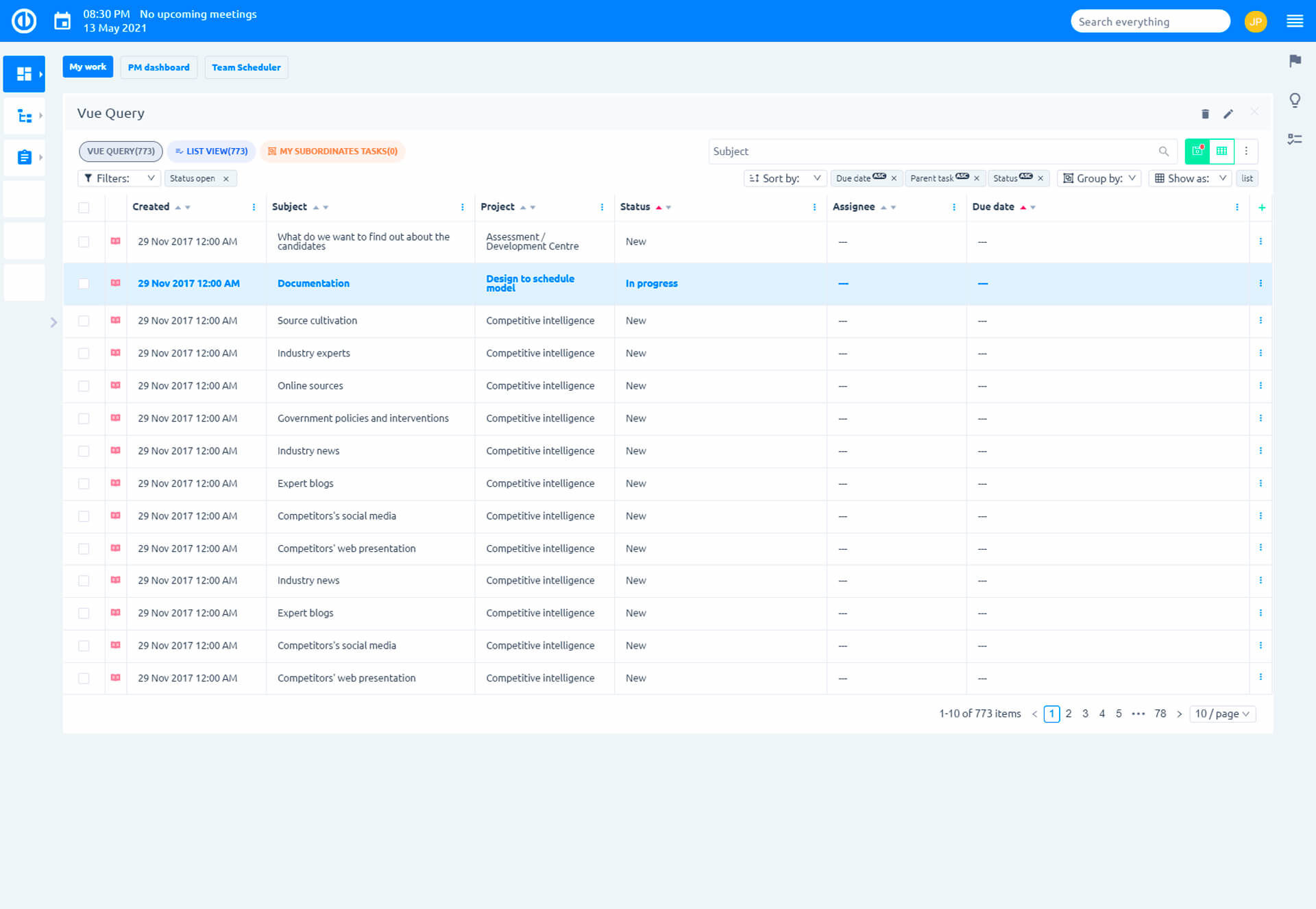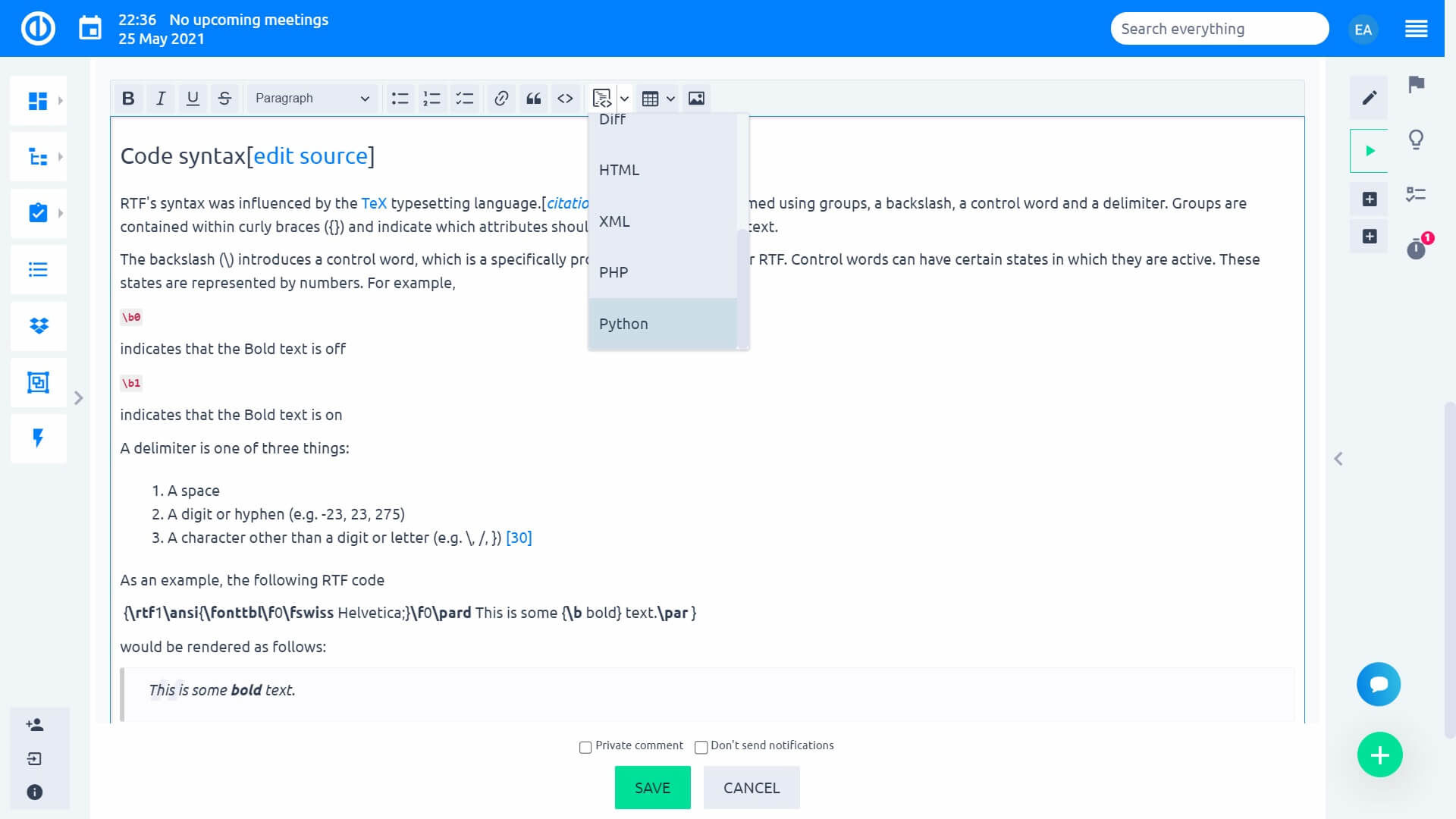 Enjoy what you do the most
When creating and commenting on tasks, the project manager writes about 10,000 words a day. How to make it a little more enjoyable? The new text editor in Easy Project 11 is smoother, user-friendlier and also faster.
Benefit from GitLab and Azure
Easy Project can be easily integrated with GitLab on a few clicks. Moreover, you can now run the application on the Microsoft Azure platform.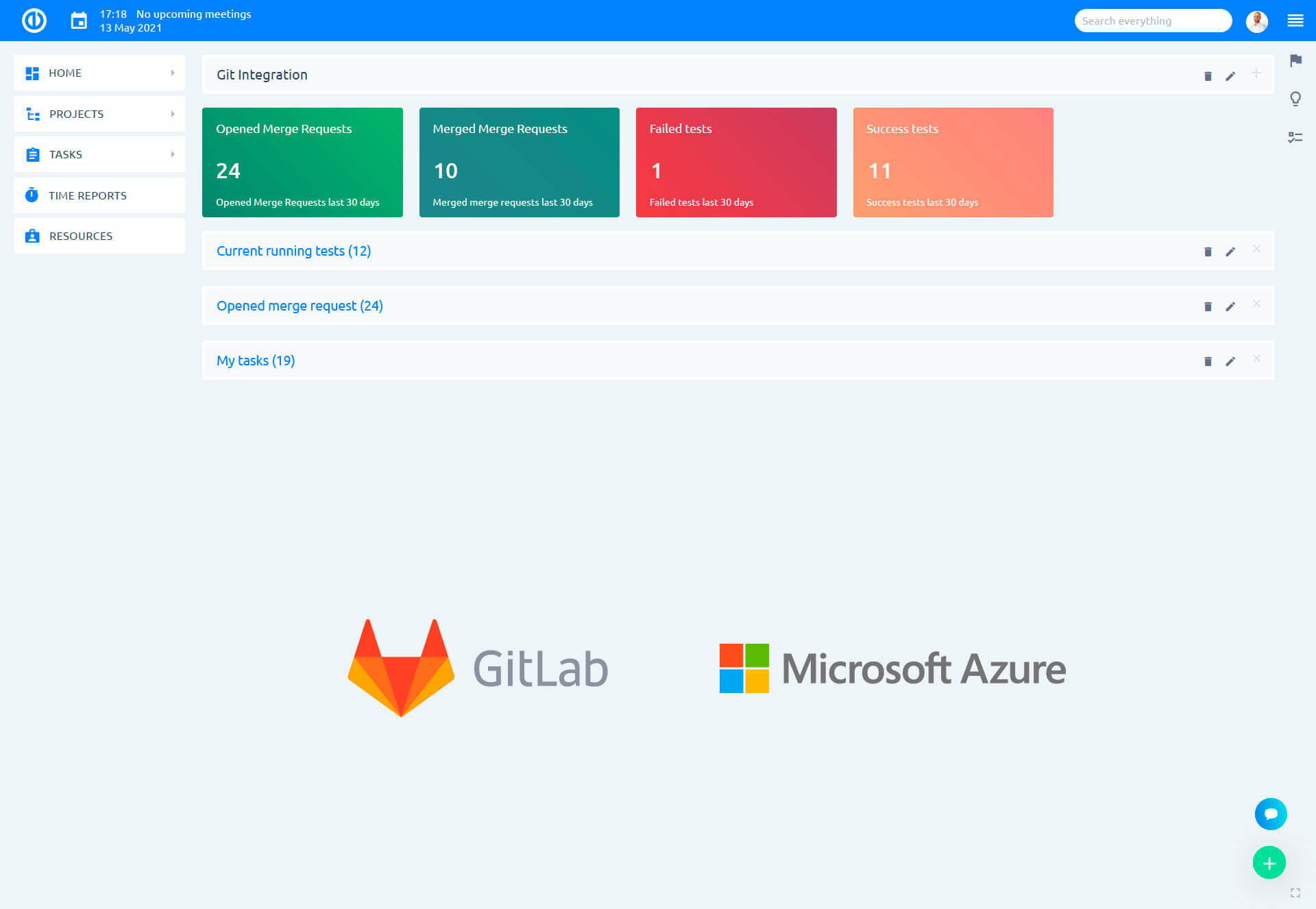 Top performing companies worldwide count on Easy Project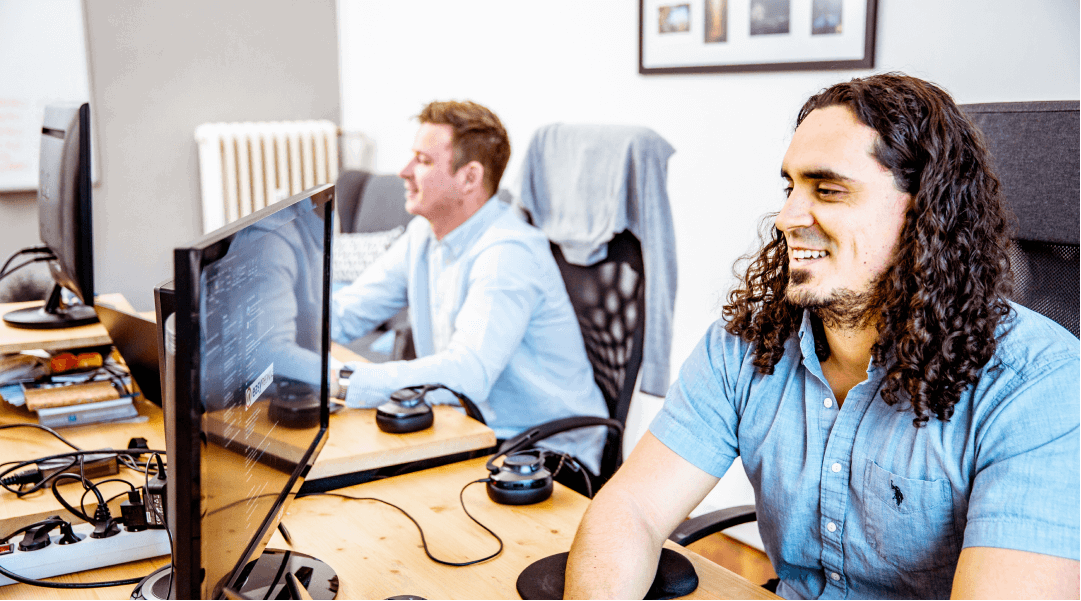 How to try Easy Project?
Start free trial
Ready in 10 secs in your geo location.
Try all features
In a 30 days unlimited trial.
Ask us anything
Our professional support will be happy to help you.
Enjoy it risk-free
No credit card, no obligations, no installation.
What users appreciate about the Easy Project 11
+ 81%
Increased productivity