Risk management made easy
Try Easy Project, comprehensive project management software with professional risk management.
Keep risk of your projects & company under control.
Easy Project helps with risk and project management in the world's leading companies
Risk management is an essential part of good project management.
Therefore, we combined them into one software.
Customizable interface for the project and global risk management and cooperation between managers and team members.
Risk assessment by qualitative and quantitative analysis.
Risk register and categorization by probability, severity, time, project, and other criteria.
Visualization in graphs and models, eg Risk Matrix. Instant reporting and export.
Operative features for managing action steps to reduce and eliminate risk: related tasks, response status, deadlines, assigned persons.
Compatible with PMI, PRINCE2, IPMA.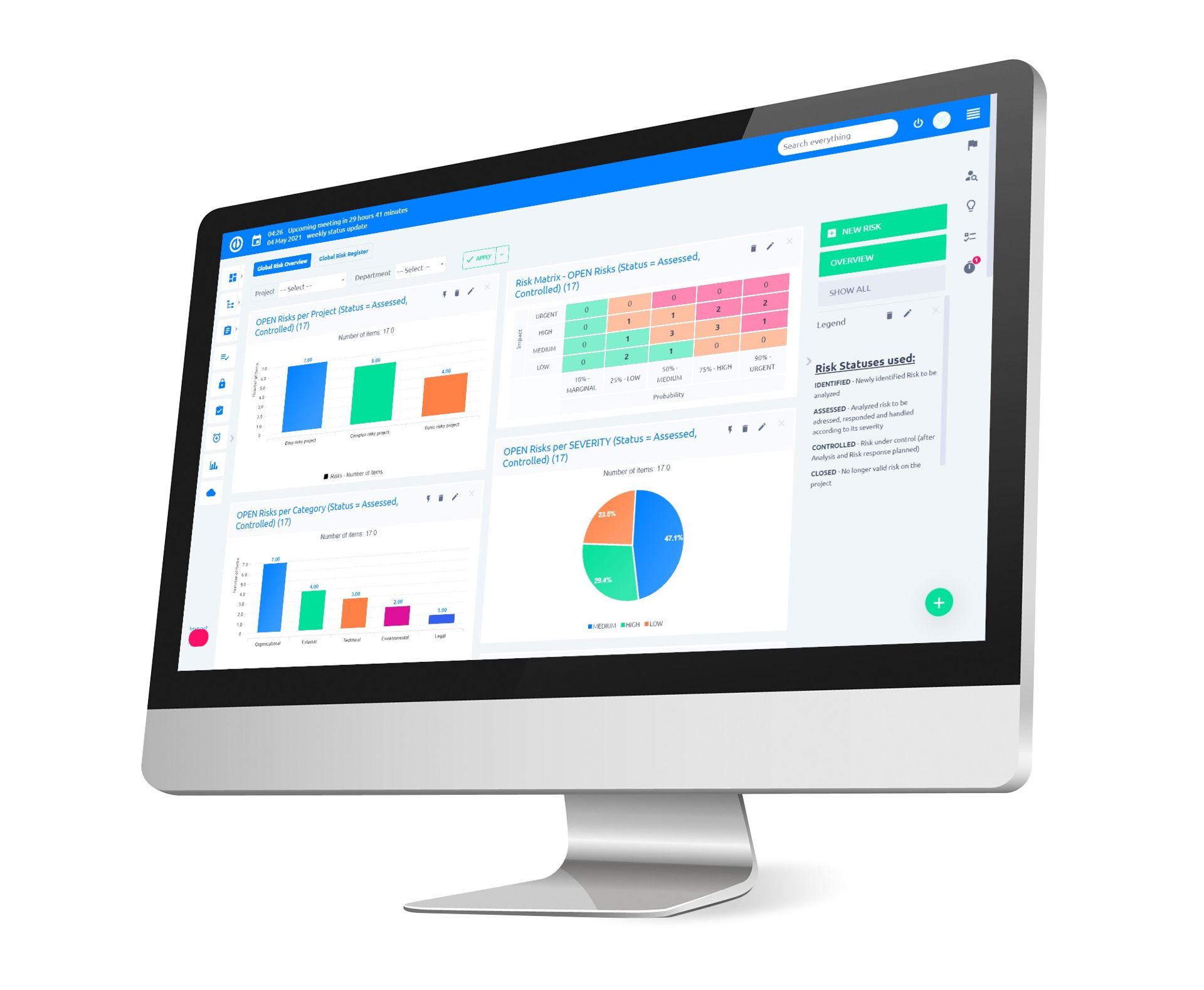 Identification and professional assessment
Identify new risks and assign them to individual projects. The quantitative and qualitative analysis help you assess each risk and determine e.g. its probability, severity, timing or impact value to calculate the required contingency reserve.

Monitoring and risk control
The Risk Matrix, visual indicators, and graphs are great for regular risk monitoring. You can also apply filters, e.g. by project, severity, risk category, timing or reaction type. This helps you prioritize individual risk.

Effective solution & execution
By visualizing risk data, it is easy to choose the required type of response - to avoid, mitigate, accept or to transform. Once you assign the response to each risk, you can start managing the necessary action steps: create tasks, assign responsible persons and set deadlines.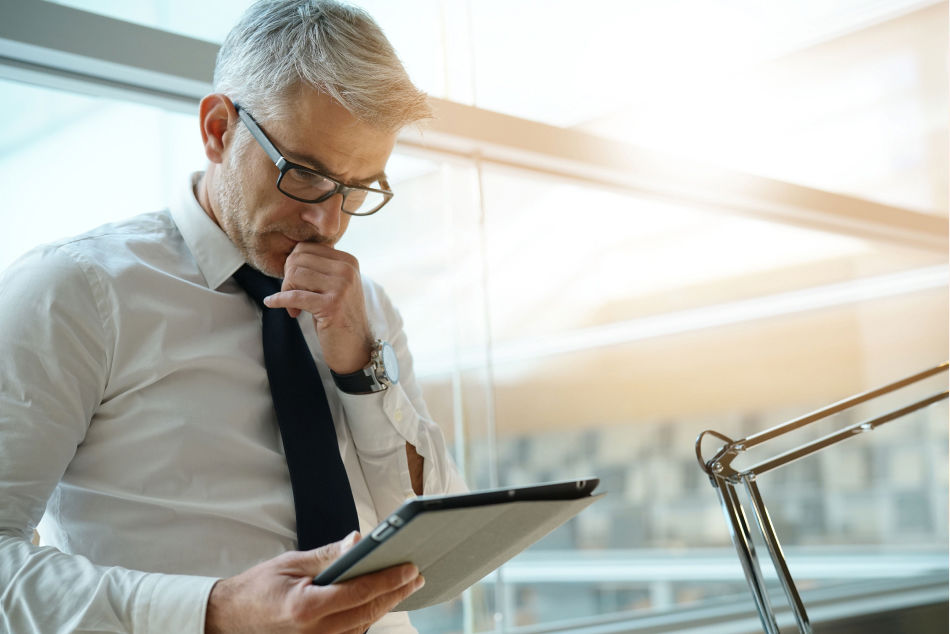 For whom is Risk Management designed?
Project managers & Executives
to manage project risk as well as global risks that threaten multiple projects or the entire company.
Project and global risk register with categorization
Risk management modules - identification, quantitative and qualitative analysis, risk response planning
Risk visualization and filtering by project, risk type, severity, time and other criteria
Tools for action steps management - tasks, responsible persons, deadlines and more
Reporting, export to XLS, PDF, and CSV
Join 300.000+ users in Easy Project Community where you can share and download project templates, dashboards, tips and more.

Agile management in Easy Project is extensible with other PM features
WBS, Gantt and resource management
In WBS maps, you divide the project into more manageable tasks. Gantt helps you plan the steps in the right way. You easily plan and assign workforce and resources to the tasks you create.
Risk management
You take control over potential risk through the identification, assessment and monitoring features, as well as the management of action steps.
Agile Project Management
Increase a team's flexibility and optimize development processes.
Issue, Time and Financial Tracking
Keep track of actual progress and compare it to the plan.
Benefits appreciated by Easy Project users
Based on the research made over 40.000 Easy Project users.
Easy Project has allowed us to take control of our projects, become more efficient and have insight into projects that we didn't have in the past. The support staff at Easy Project have assisted us in developing ways to meet our unique business needs.
IPMA & PMI standards compatible
SHINE Consulting Ltd.- holder of accreditation of the Project Management Training Program "Project Management in Practice" (International Standard IPMA) and is also a member of the PMI R.E.P. Registered Education Provider. **The PMI Registered Education Provider logo is a registered mark of the Project Management Institute, Inc.
Easy Project in facts & figures
+ 50,000
Community downloads
+ 3,500
Organizations all over the world
+ 300,000
Business users of Easy Project
85/26
85 partners in 26 countries
70+
Members of the Easy Software company