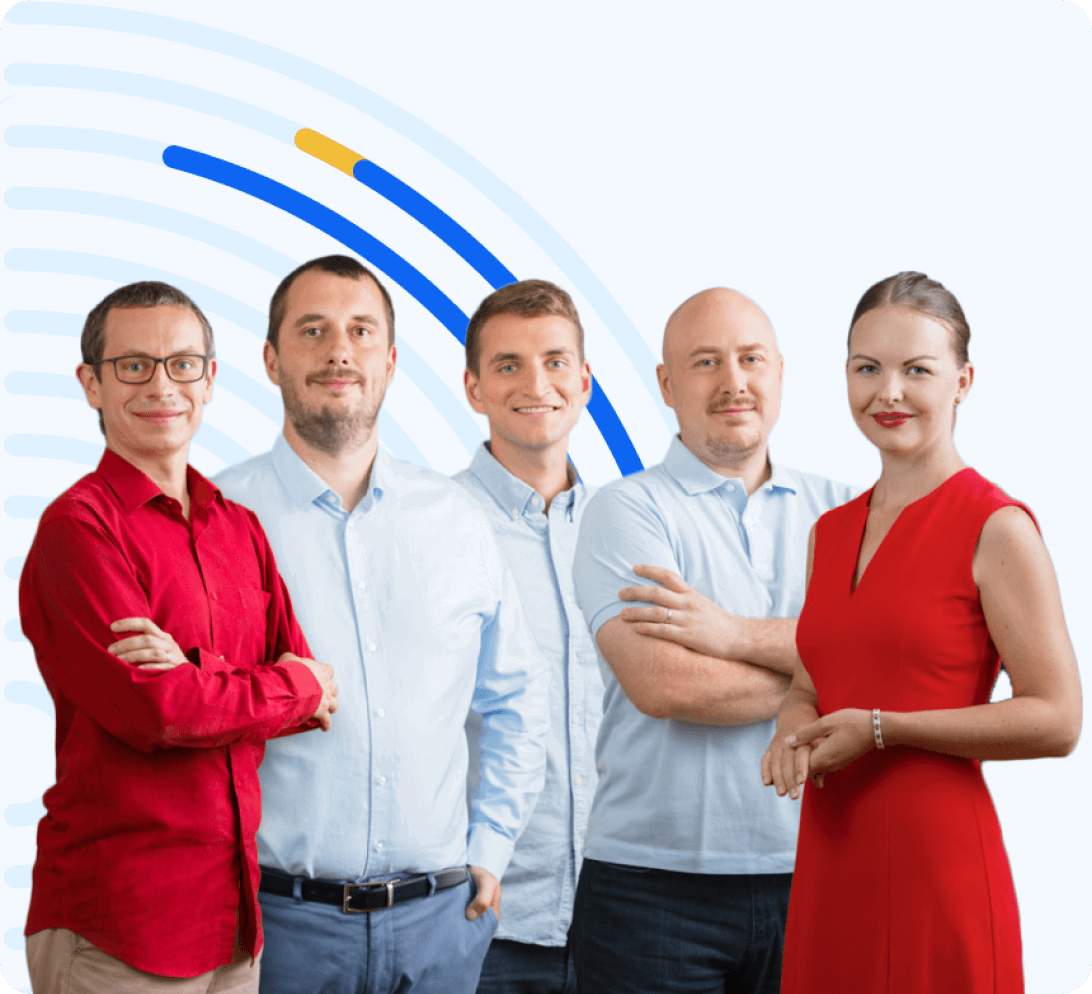 Harmony

in projects,


Harmony

in cooperation

We are Easy Software, the global software company behind Easy Project and Easy Redmine. We help people in 3,500+ companies from 80+ countries around the world to bring more harmony to their projects, team cooperation and work life.
About us
Easy Software was established in 2006. A year later, we launched our very own project management software. In 2012, we started offering our project management solutions worldwide.
To date we have sold Easy Project and Easy Redmine products to more than 3,500 organizations all over the world.
Our products are highly adaptable advanced project management solutions that are utilized across industrial sectors with a strong position in technology and engineering.
Easy Software is not only about project management. Easy Software is a culture inspired by harmony.
Who stands behind Easy Project?
Filip is our leader, believer, and founder. Filip has passions for establishing teams and providing them with tools for growth, he works on creating a people-oriented environment for professionals, who work hard on the creation of the world's best project management system. Filip holds a degree in Management of Telecommunications, he is our HR, finances, and server infrastructure expert and is a founder of Mindfulness Foundation.
Jaroslav is our Sales Director and partner at Easy Software. He loves to drive the team of great sales talents and move our sales organization over every challenge of international sales. He draws motivation from astonished faces of our clients and our constantly developing product. Jaroslav truly loves Easy Software company and its creative and open-minded environment. In addition to that, Jaroslav is an amateur cook, golf player, and a proud father.
Róbert has been with the company since its early stages and knows every inch of our software. His daily duties include quality and release management. Outside work, Róbert is a member of Mensa Czech Republic and a skiing and mountaineering enthusiast.
Our values
Easy Fellowship
We are a group of unique individuals united by a common goal: to bring harmony to work life around the globe.
Responsible freedom
In our team, everyone acts freely within established agreements and takes personal responsibility for their results.
Cooperation
We believe cooperation is the core of humanity.
Shared growth
We grow internally and externally and share this growth with our environment.
We use what we create
We work with our products on a daily basis. This allows us to continuously improve them.
Contact us
Phone
UK: +44 203 129 0618
US: +1 917 831 1777
PL: +48 732 081 632
BR: +55 114 230 0544
CZ: +420 222 980 481
SK: +421 907 221 298
HU: +36 70 943 2325
Easy Software s.r.o. (CZ)
Jugoslávských partyzánů 34
160 00 Prague
Czech Republic
Company Reg. No.: 26426269
VAT No.: CZ26426269
Bank details
Raiffeisenbank, a.s.
Account number: 375842028/5500
IBAN: CZ06 5500 0000 0003 7584 2028
SWIFT: RZBCCZPP
Easy Software Ltd. (UK)
Kemp House, 152-160 City Road
EC1V 2NX London
United Kingdom
Company Reg. No.: 08960980
VAT No.: GB226711521
Bank details
Citfin, spořitelní družstvo
Account number: 1109913/2060
IBAN: CZ0320600000000001109913
SWIFT: CITFCZPPXXX
Easy Software LLC (US)
175 Pearl St. Floors 1-3
Brooklyn, NY 11201
United States of America
Company Reg. No.: 08939586
Bank details
Bank of America
Account number: 4830 9521 2297
Routing number: 026009593
SWIFT: BOFAUS3N