Content
DevOps
Knowledge and documentation
Keep and share the knowledge gained during project implementations and use it for further realizations, recommend knowledge to users, assign them to tasks. Search in them. Knowledge is the key to success. You can also comment a knowledge, compare and return changes or view a list of readers of that knowledge.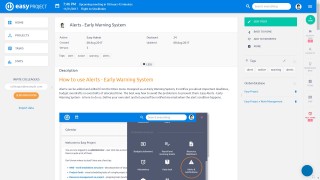 Software repositories
Any project can be linked to a software repository - GIT, GitLab, SVN, Mercurial. Repositories can be either global or project-related. Tasks are updated via commits to the repository with a link to the code change.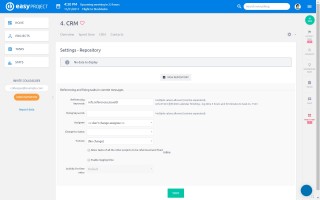 Test cases
Test cases module is a great tool for Easy Project, which helps with recurring processes and management of testing scenarios. For this reason, it is a huge help for IT companies testing their solutions as well as for other industries (very popular and useful in the automotive industry, for example). This is a complete testing management for all testing methodologies.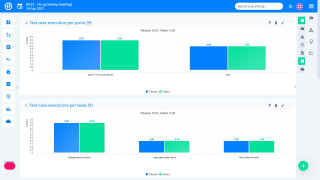 Additional information
Easiest onboarding
& implementation
8 predefined user roles, ready to use
dashboards, features, permissions
and workflow.