Agile Management - Scrum and Kanban
Modern times require flexibility and rapid adaptation, which can be easily achieved through agile management. Easy Project is a usable solution for all agile methodologies including Scrum, Kanban, or a combination of both. Agile management ensures close collaboration and rapid adaptation even in the late stages of the project to achieve customer satisfaction. Agile management in Easy Project, used in many IT areas around the world, is ideal for all customer-oriented organizations that strive for efficient product delivery.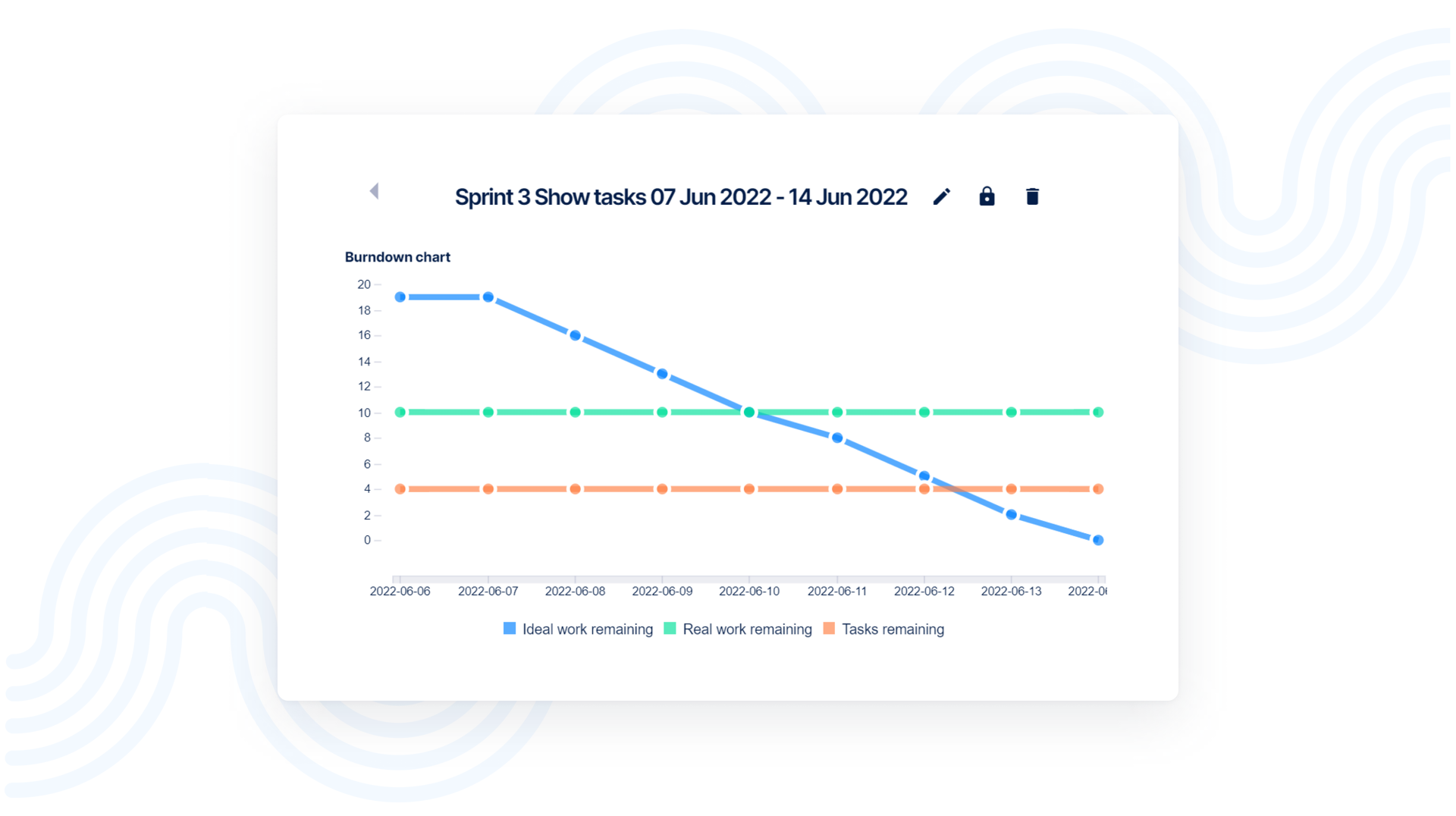 Sprint Dashboard
Monitor the progress of a sprint effectively with sprint dashboard. You've started a sprint with great plans. Just one glance at the dashboard and you make sure that your team is on track to deliver what they've committed to. Switch between Scrum and Kanban boards to your liking.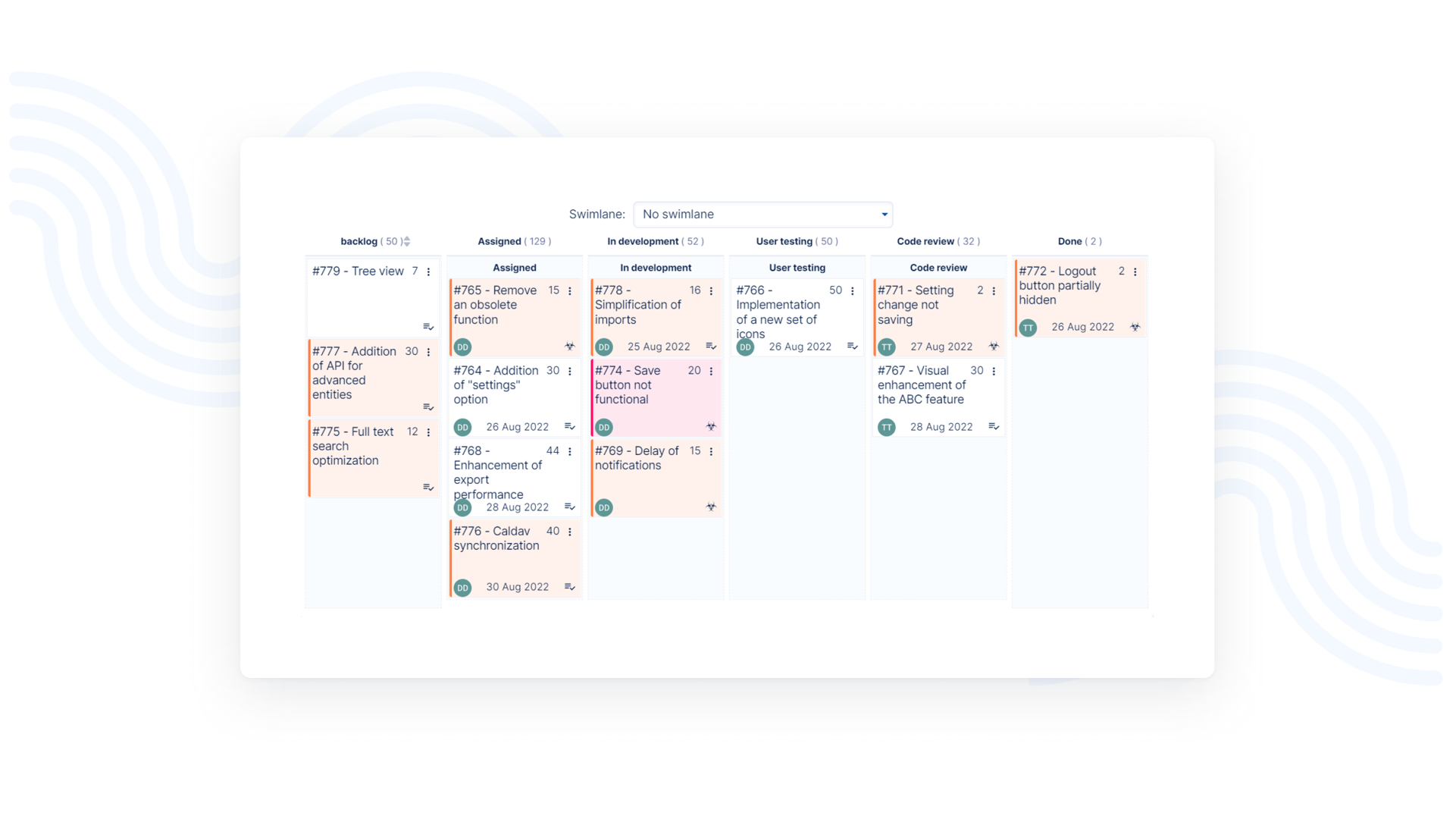 Kanban – personal & team boards
Get an overview of work to be done and the current status of tasks with personal & team Kanban Boards. Simply implement these on your personal or team dashboard and update and re-assign tasks via drag & drop without leaving your dashboard. It can be used to support processes in other departments like HR or Finance.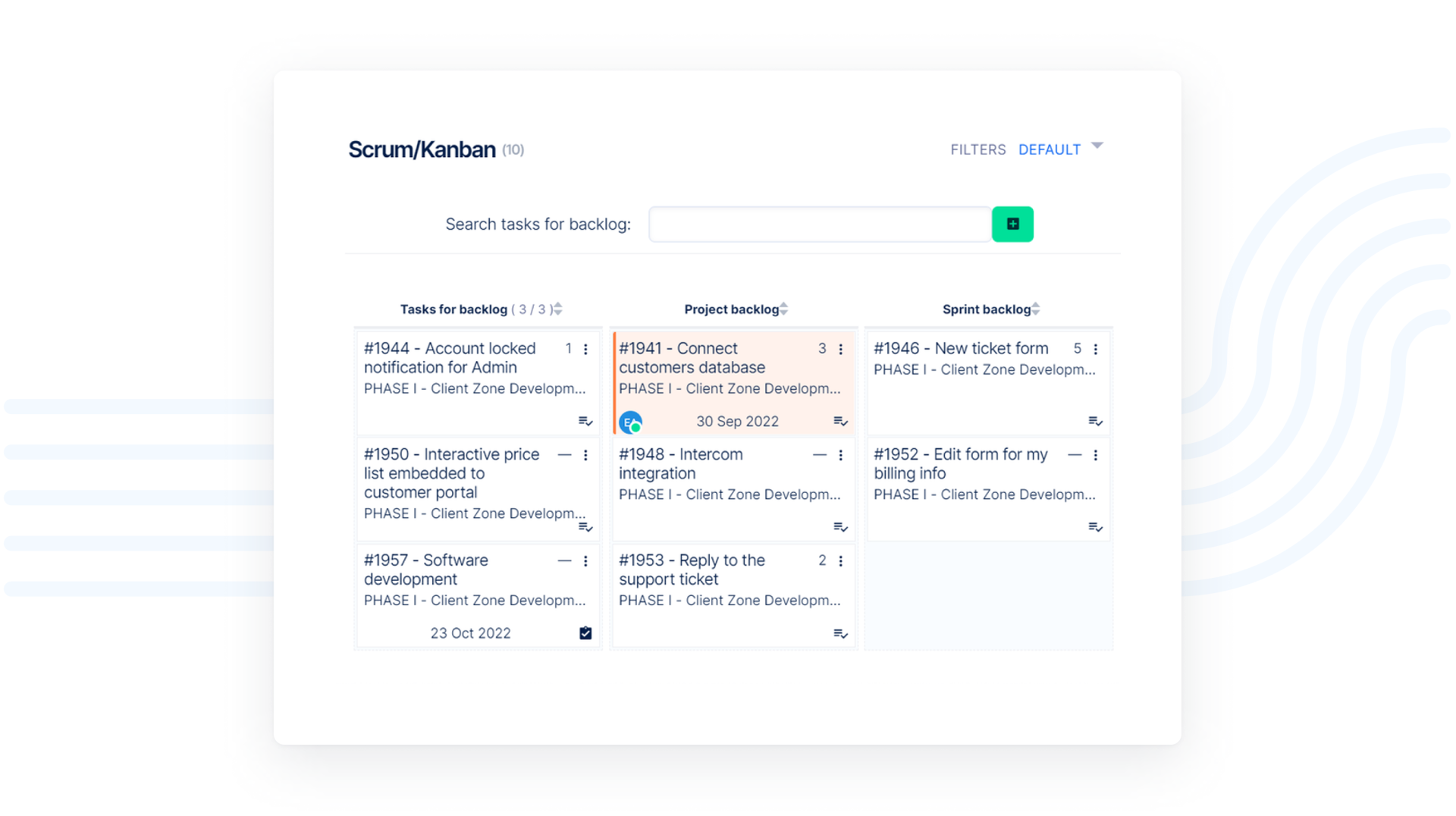 Backlogs for the organization of agile projects
Creation of a weekly backlog is easy with Easy Project and will only take a couple minutes. Simply construct a Product Backlog using drag & drop from the pool of tasks, and then create a weekly Sprint Backlog during your meeting.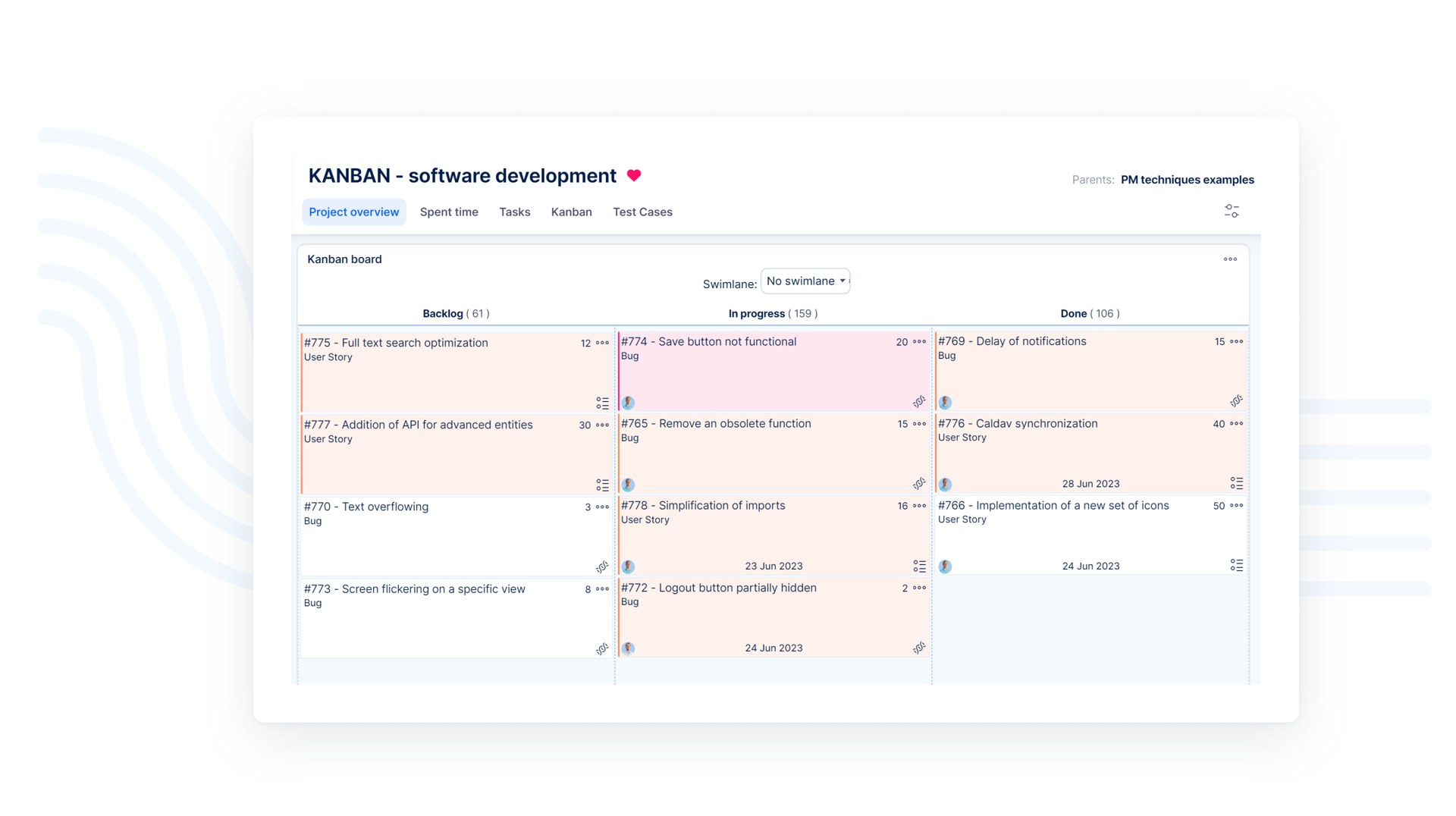 Agile Board for Scrum
Manage user stories and sprints with Easy Project. Easily update sprint using drag & drop during your stand up meeting and create personal scrum boards for scrum master and other workers. All of this is possible with Easy Project!