Personal Dashboards
Users in different department and positions have different needs, which need to be addressed to save time and optimize everyday processes. Easy Project allows you to fully customize user dashboards to meet their most essential needs. A dashboard for a project manager can, for example, consist of meeting calendar, key projects, gauge and statistics for KPIs and Resource Management module for his team. Easy Project offers you a portfolio of pre-set dashboards for typical company roles, such as project managers, support workers, sales reps and more.
Global roles by user types
Each user type might have a predefined default role, thus eliminating the need to assign a role to newly created users of specific user types. For the sake of simplicity, default user roles are structured into 4 basic levels of common roles in an organization. When you invite new users to the system, you may assign him a specific role already before you send the invitation. For each user type, a customized personal dashboard is available for immediate use.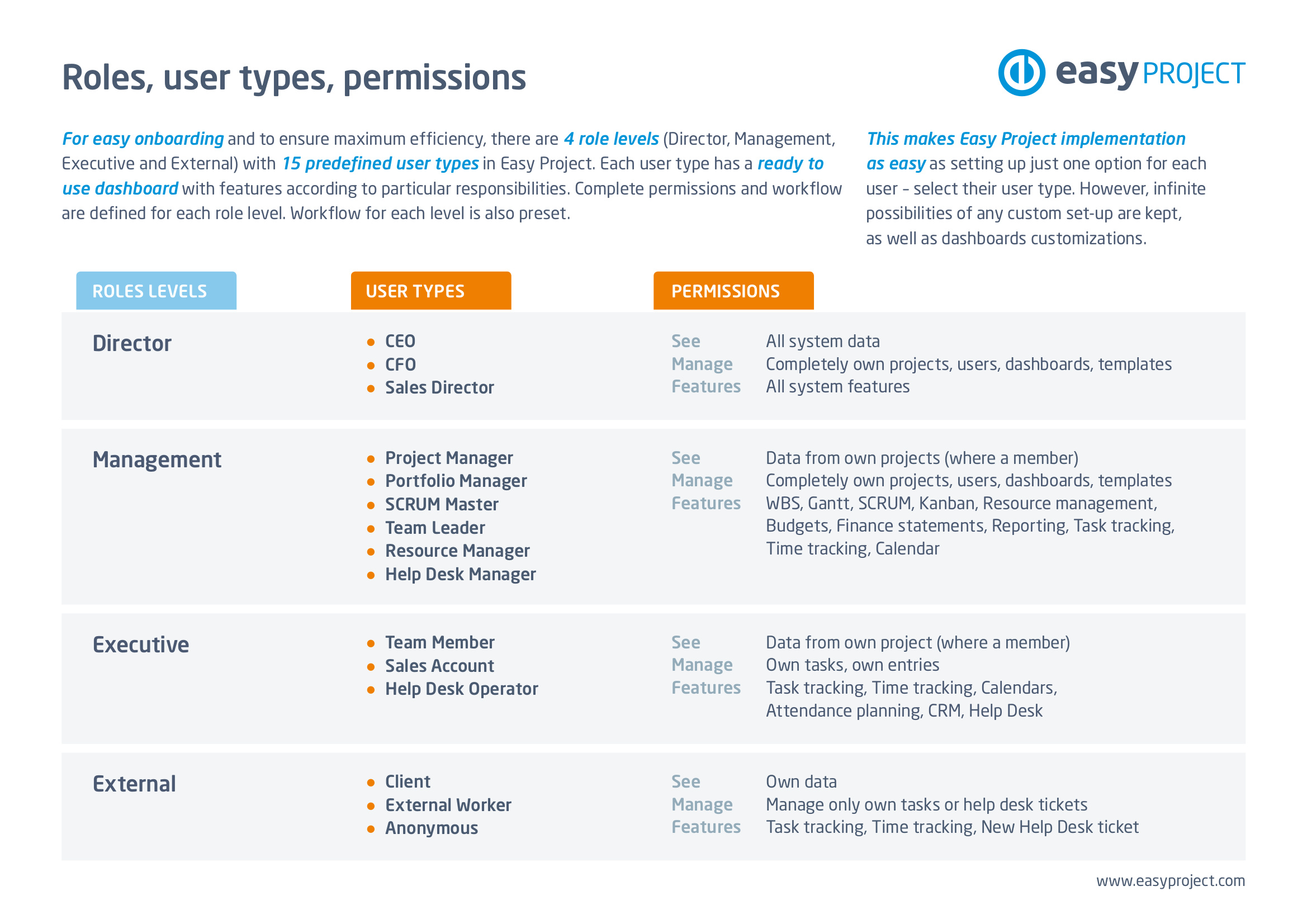 Key features:
A role can be assigned automatically when creating a new user

Selection from the most common roles in an organization

Invite new users with a predefined global role

Personal dashboard for each global role of a user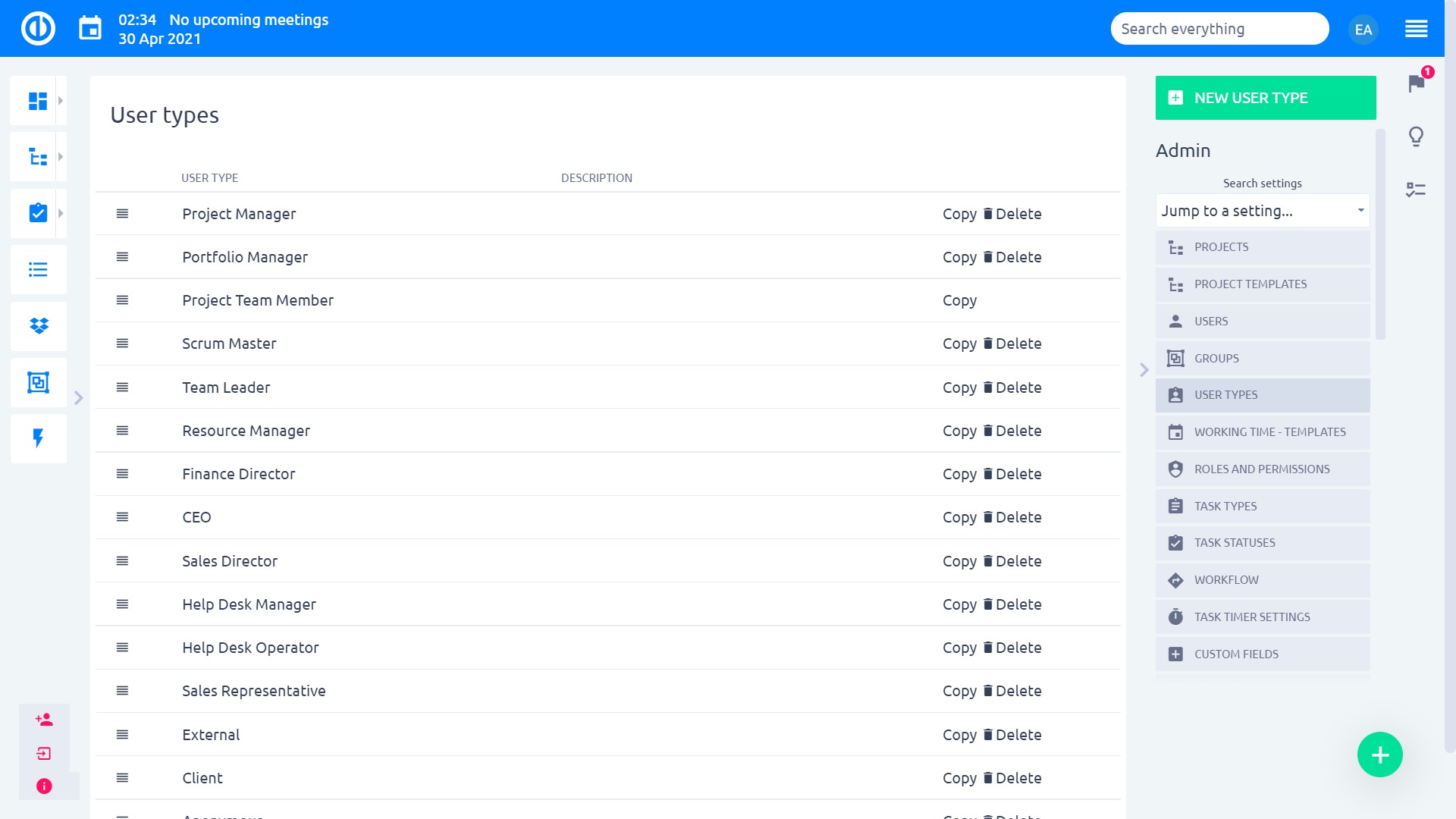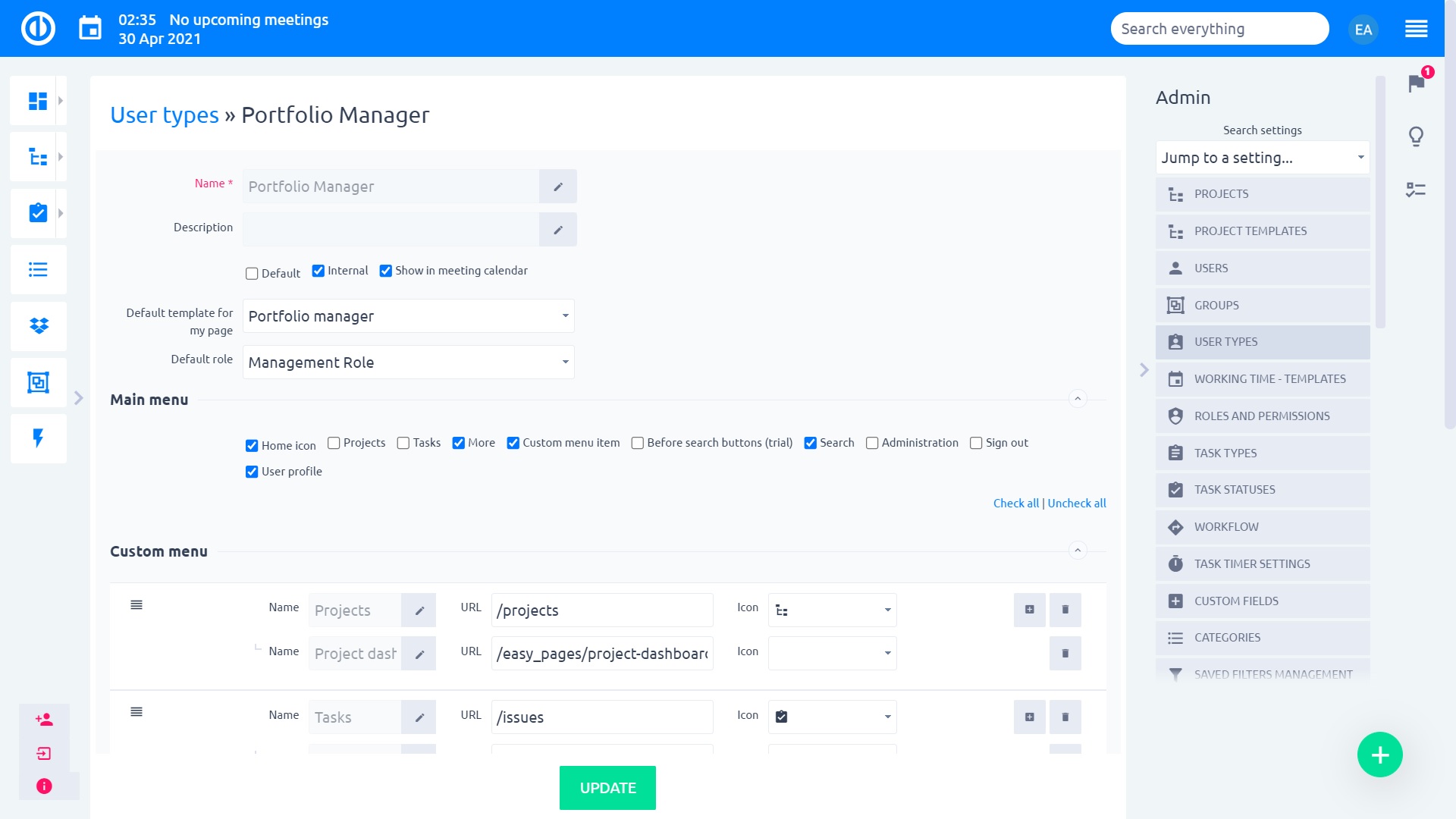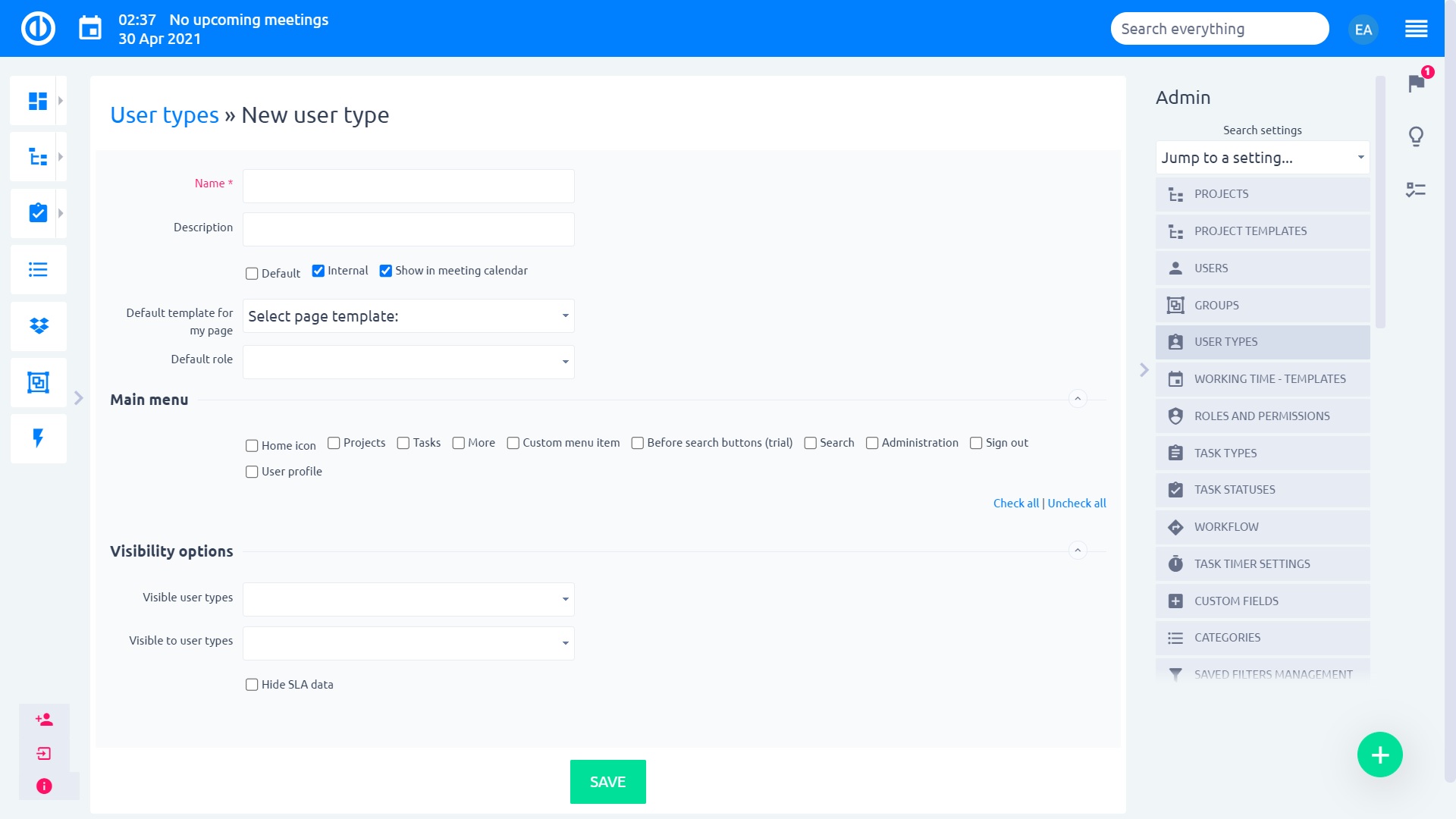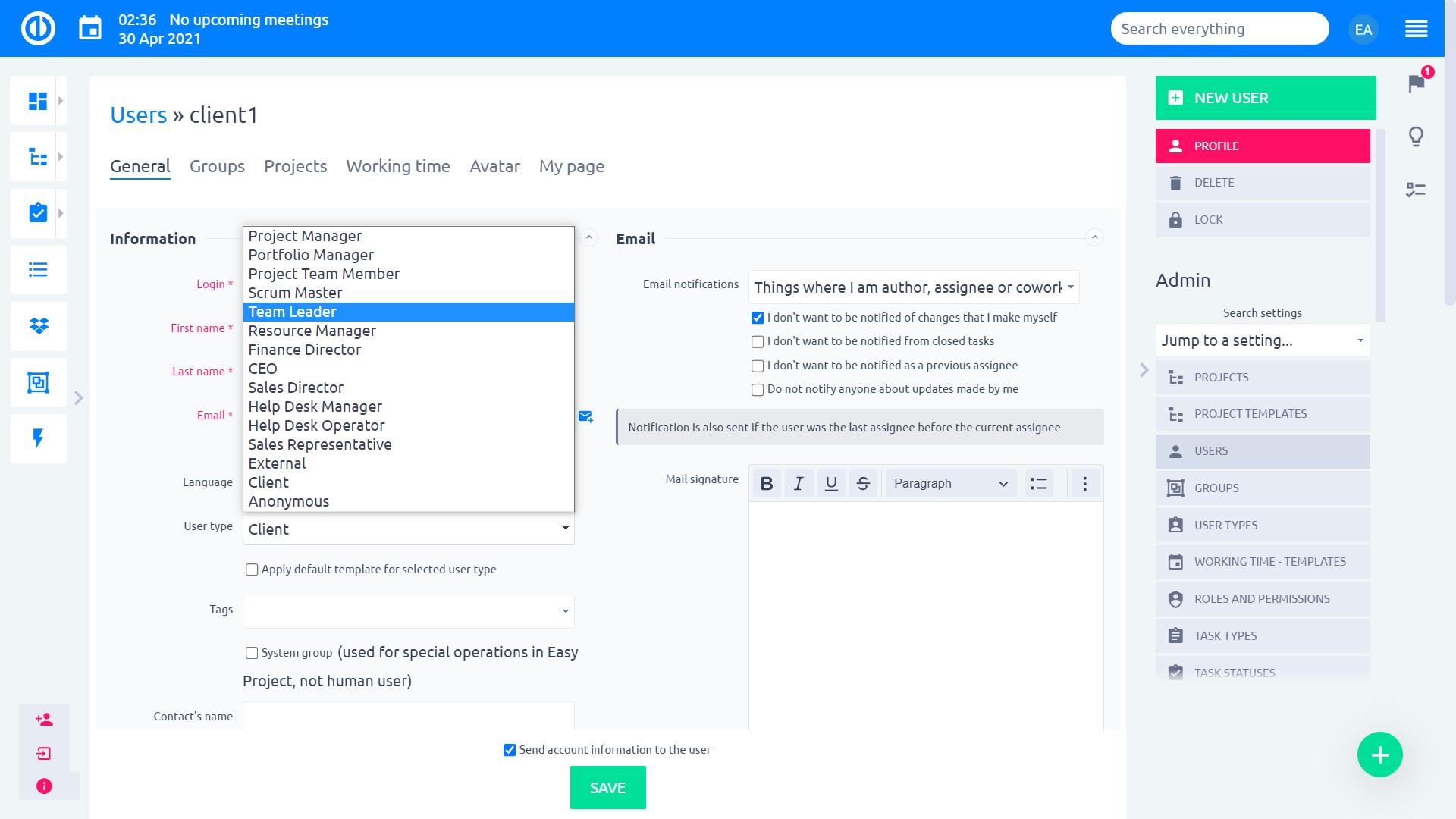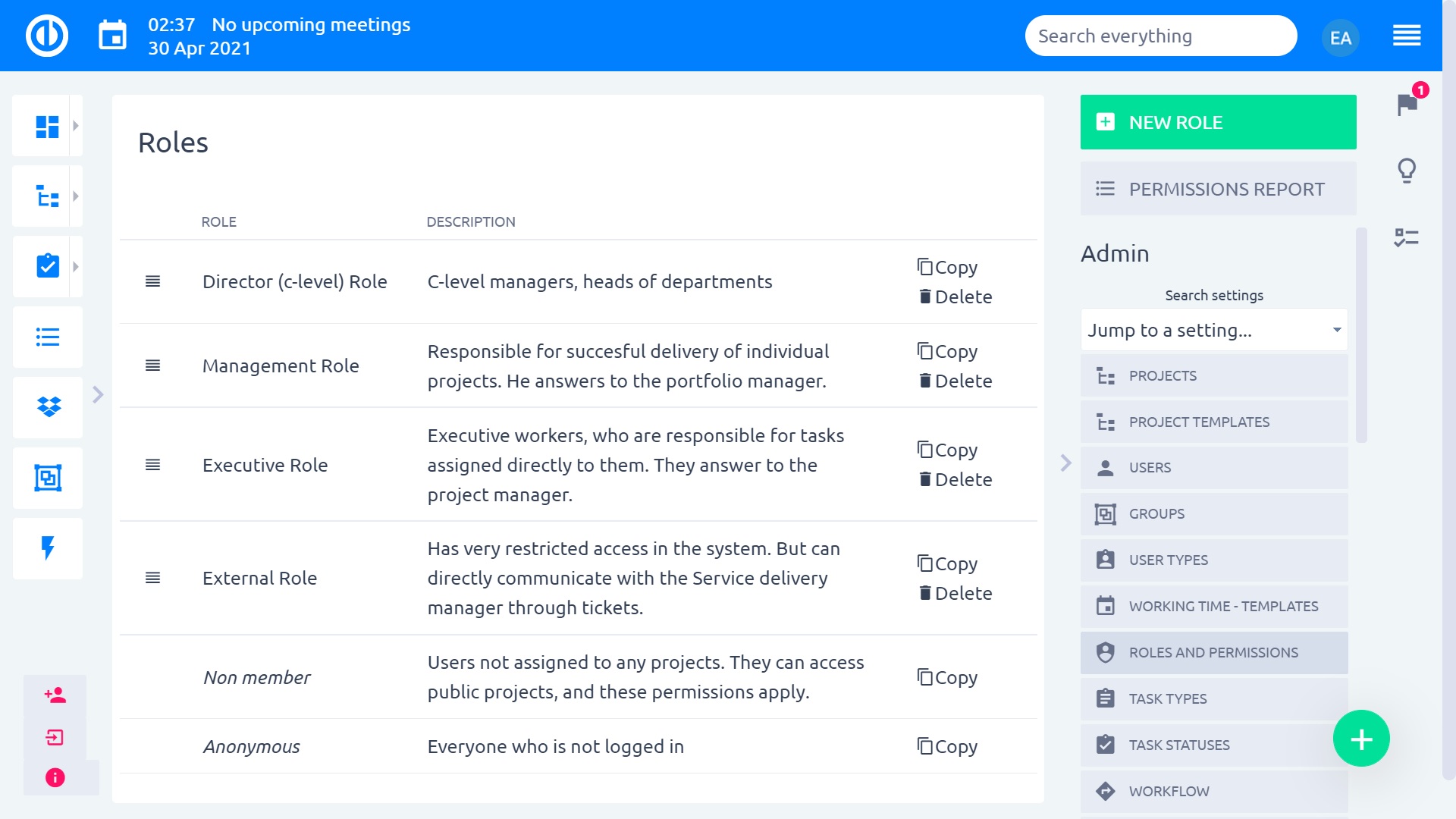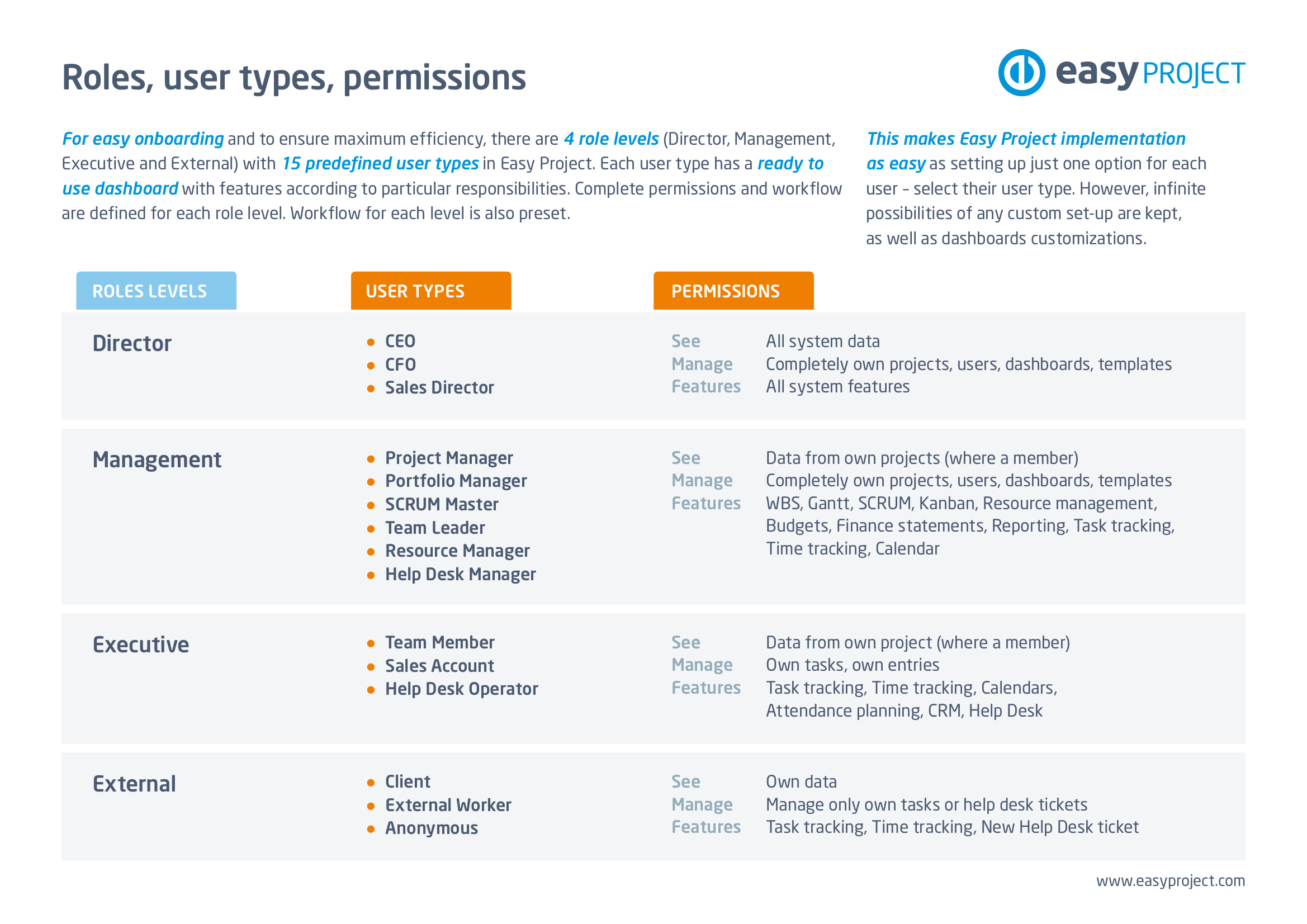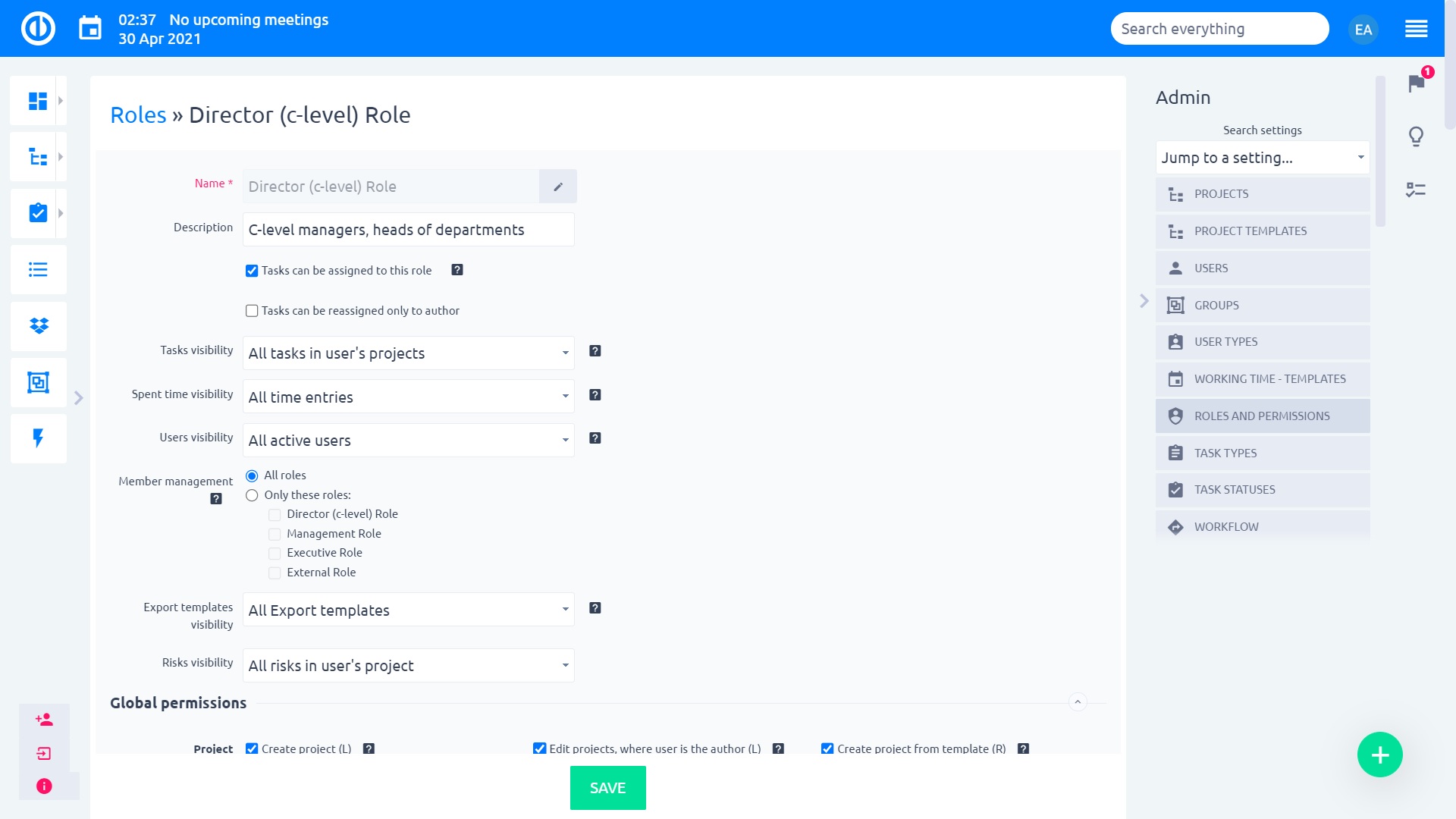 Project Manager Dashboard
Get pre-set Easy Dashboard created to meet the needs of even the busiest project managers. Get an instant overview of the open & pending issues, together with a graphical illustration of the projects' statuses. Activity feed shows the latest updates and features like meetings calendar, resource management and more just one click away.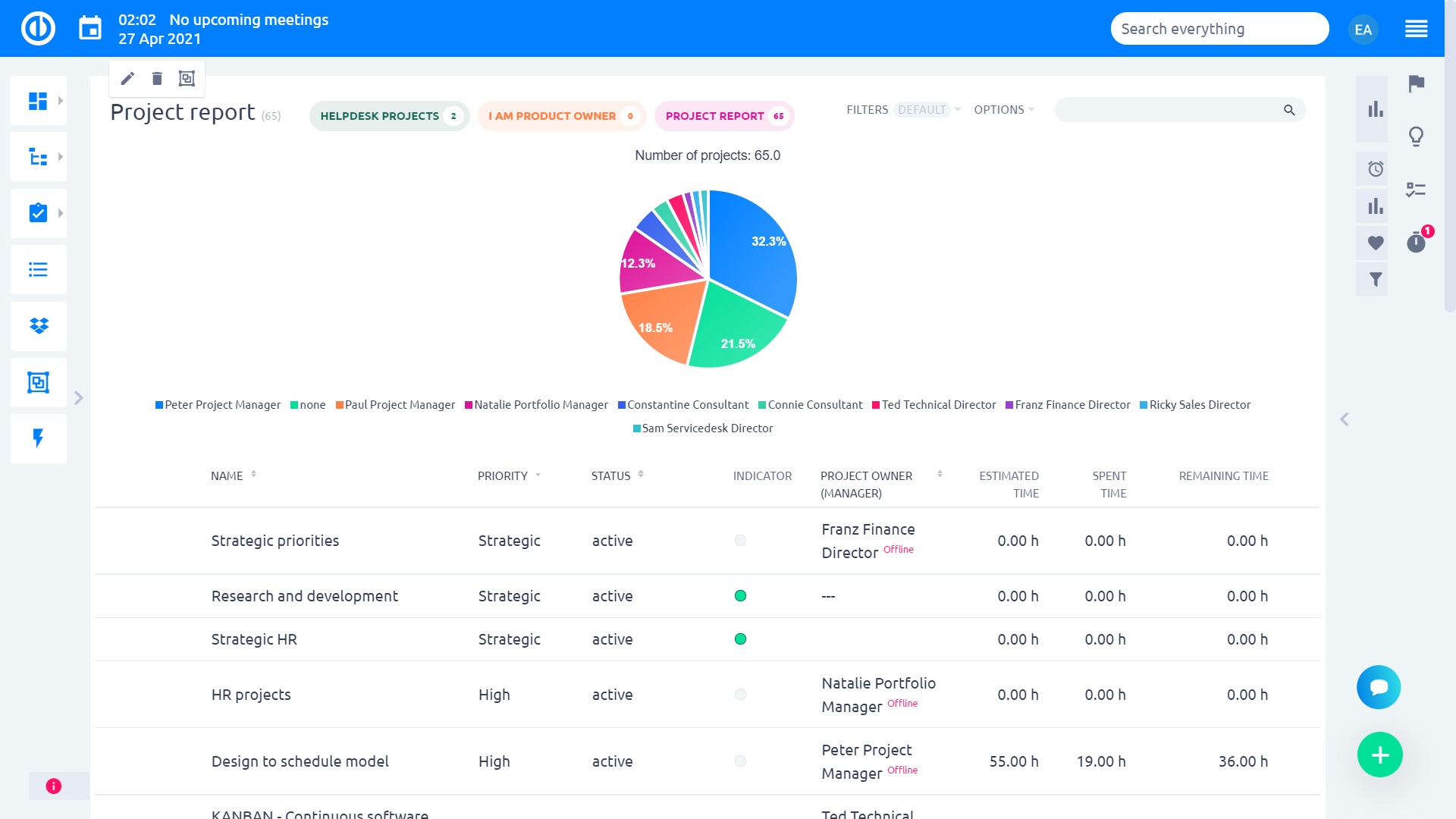 Key features:
Projects overview with graphs
Activity feed
Performance on KPIs
Action buttons for quick task updates
Resource and attendance management
Meetings calendar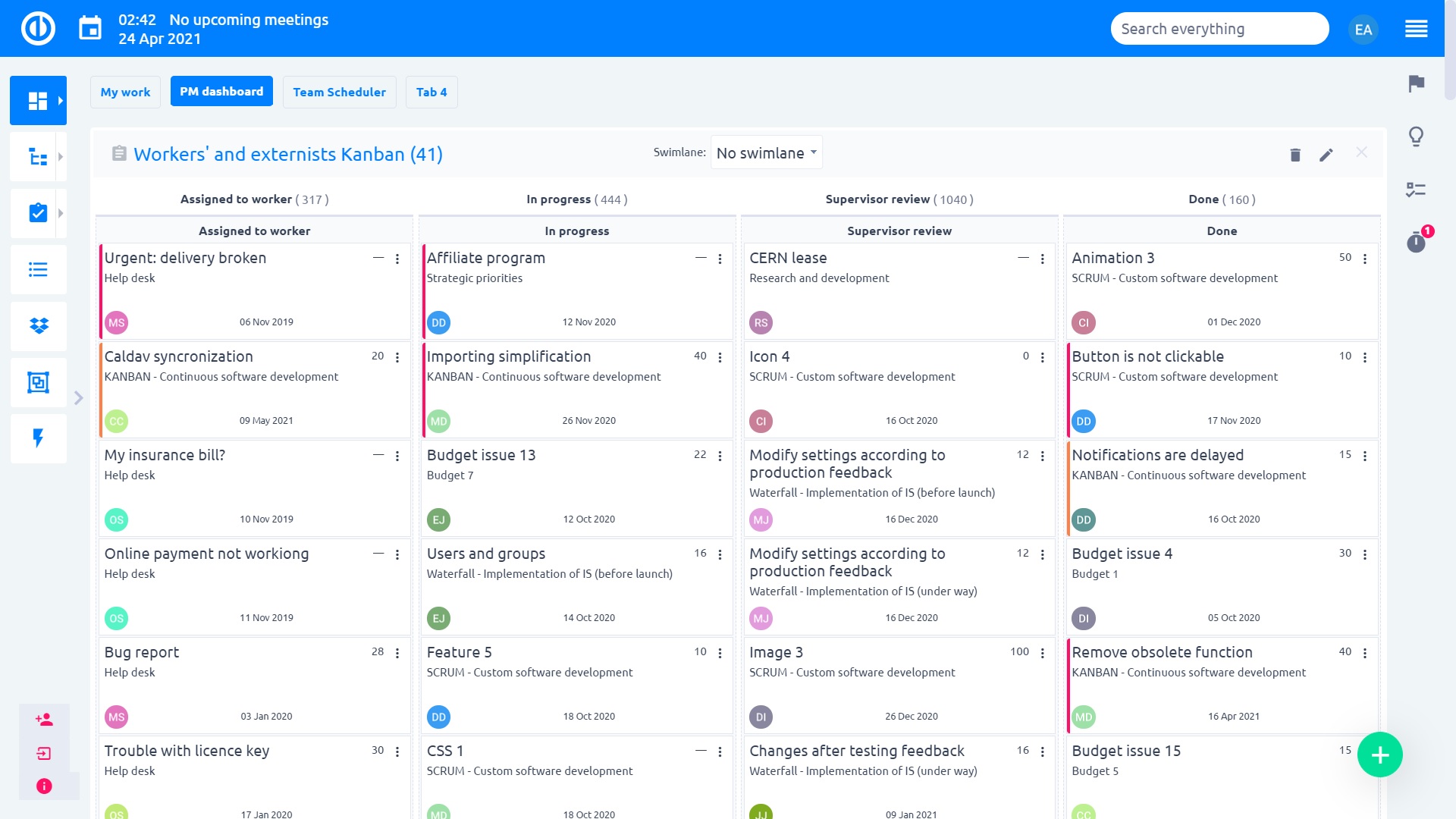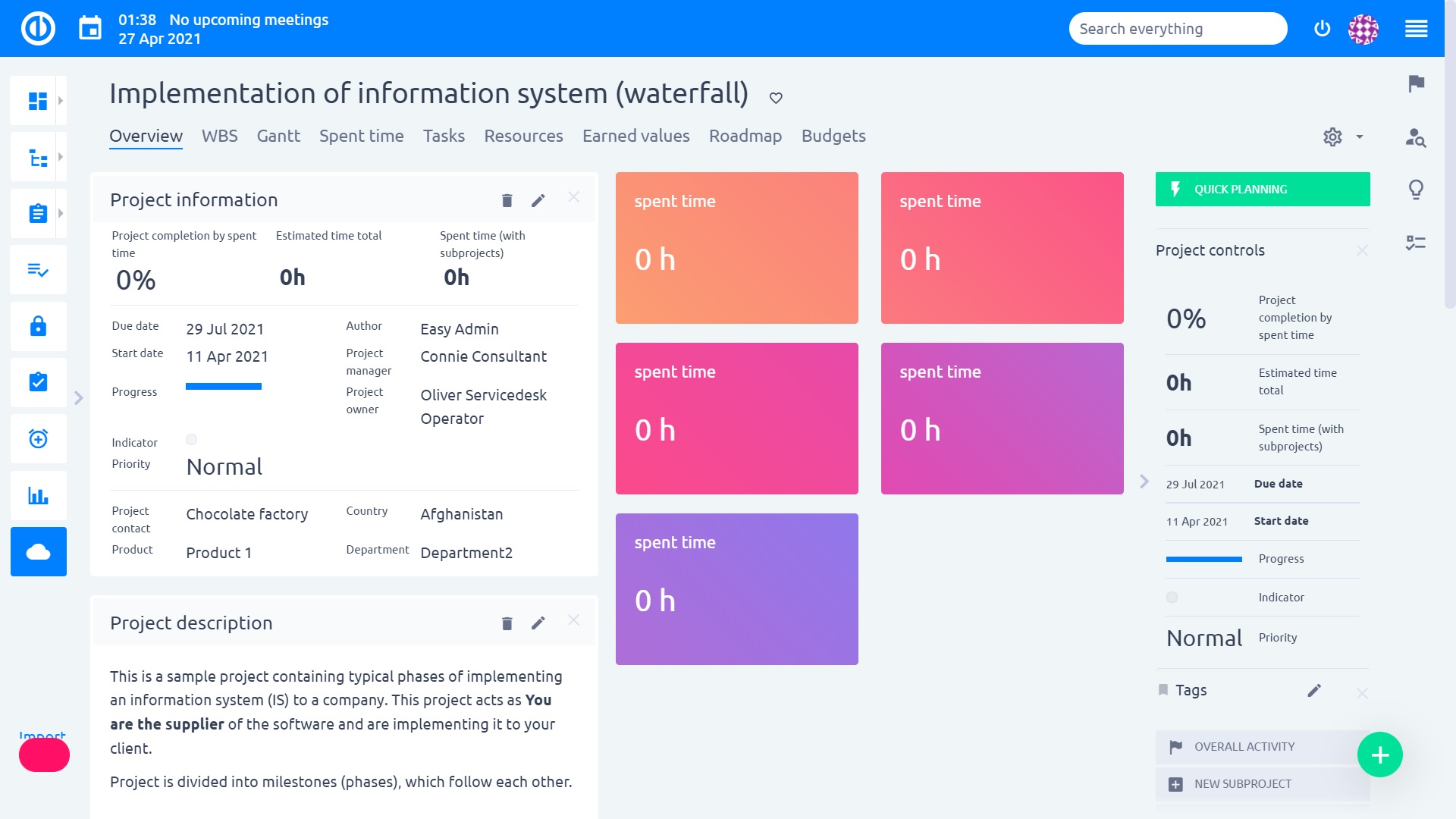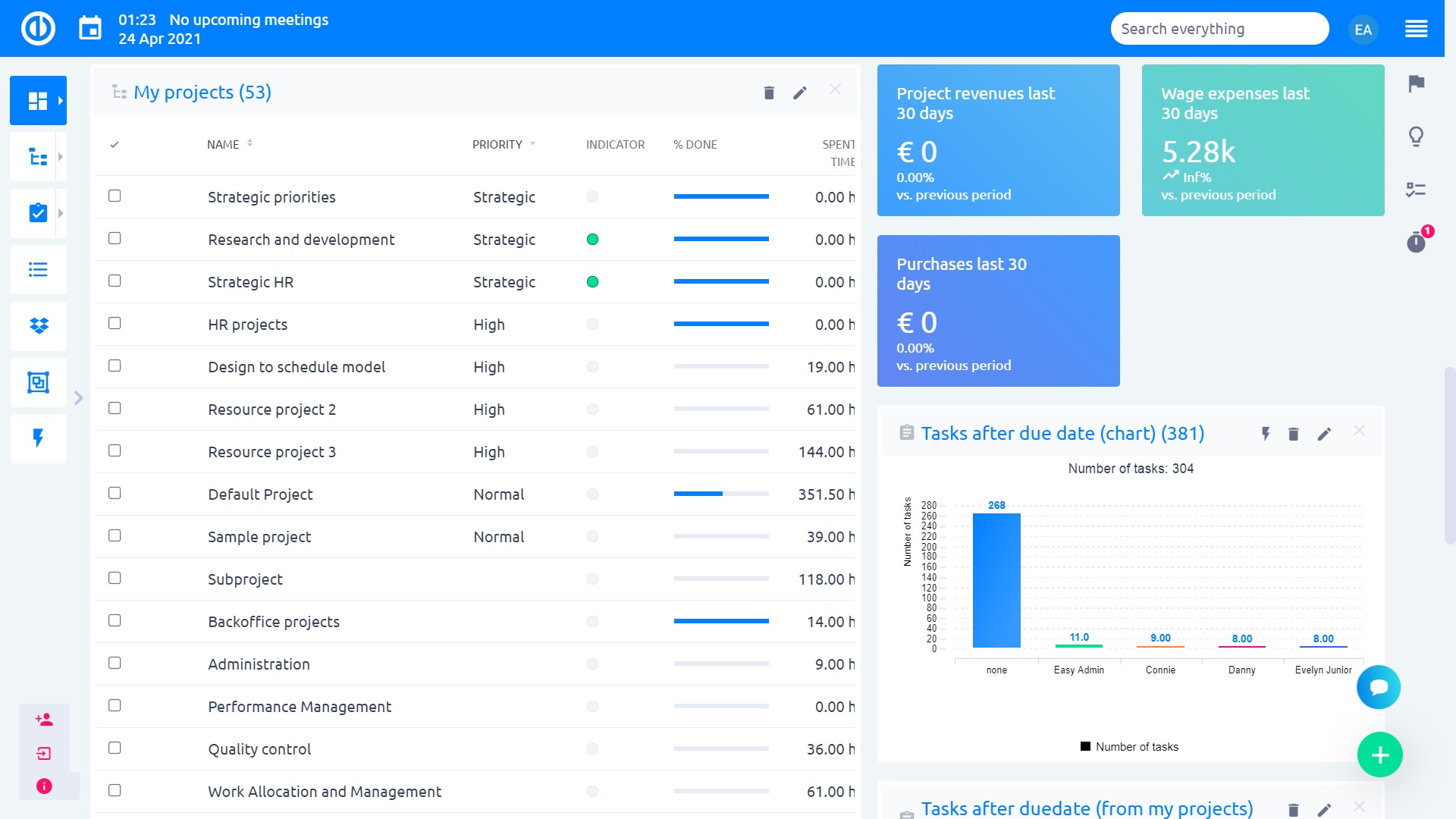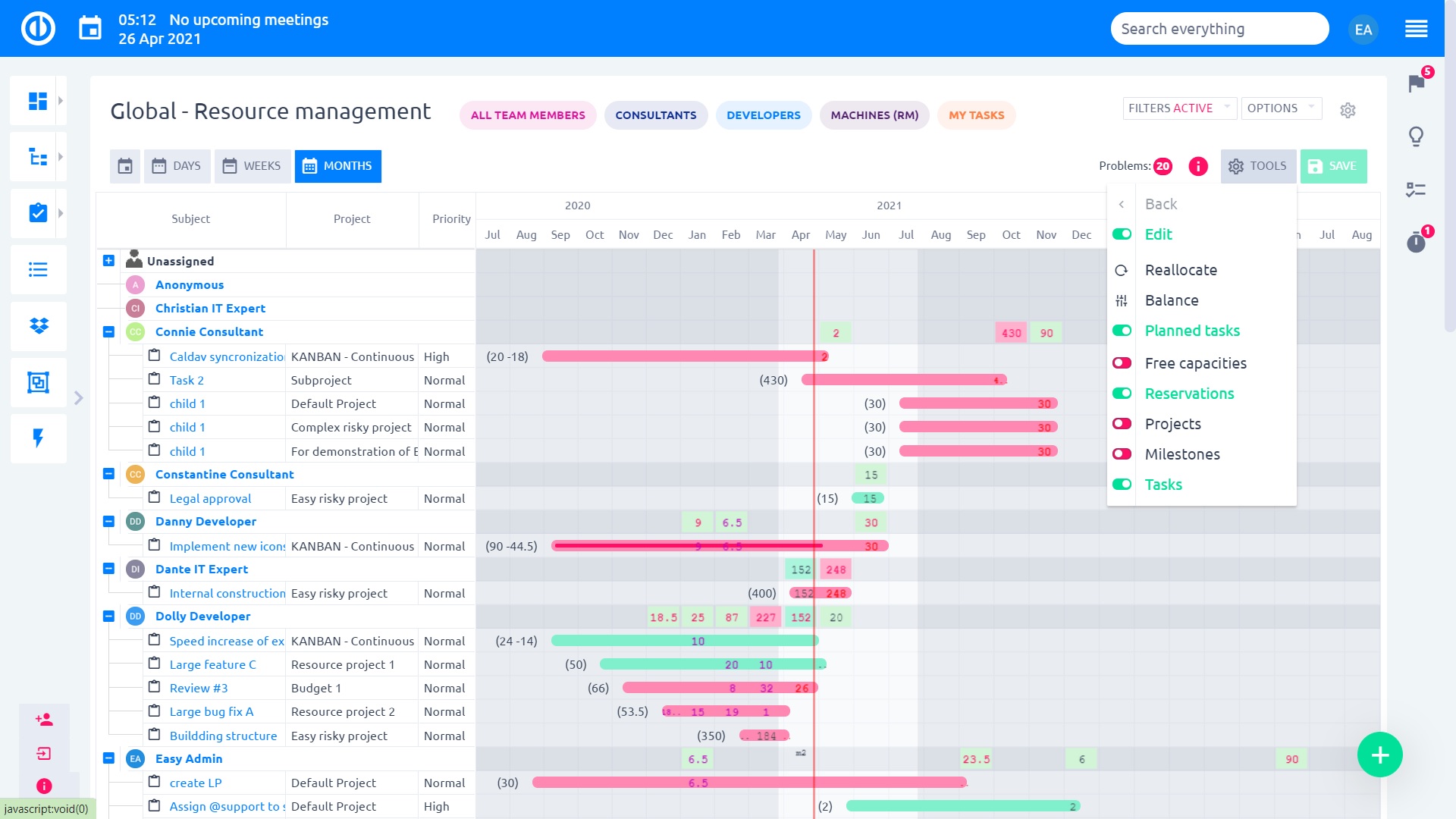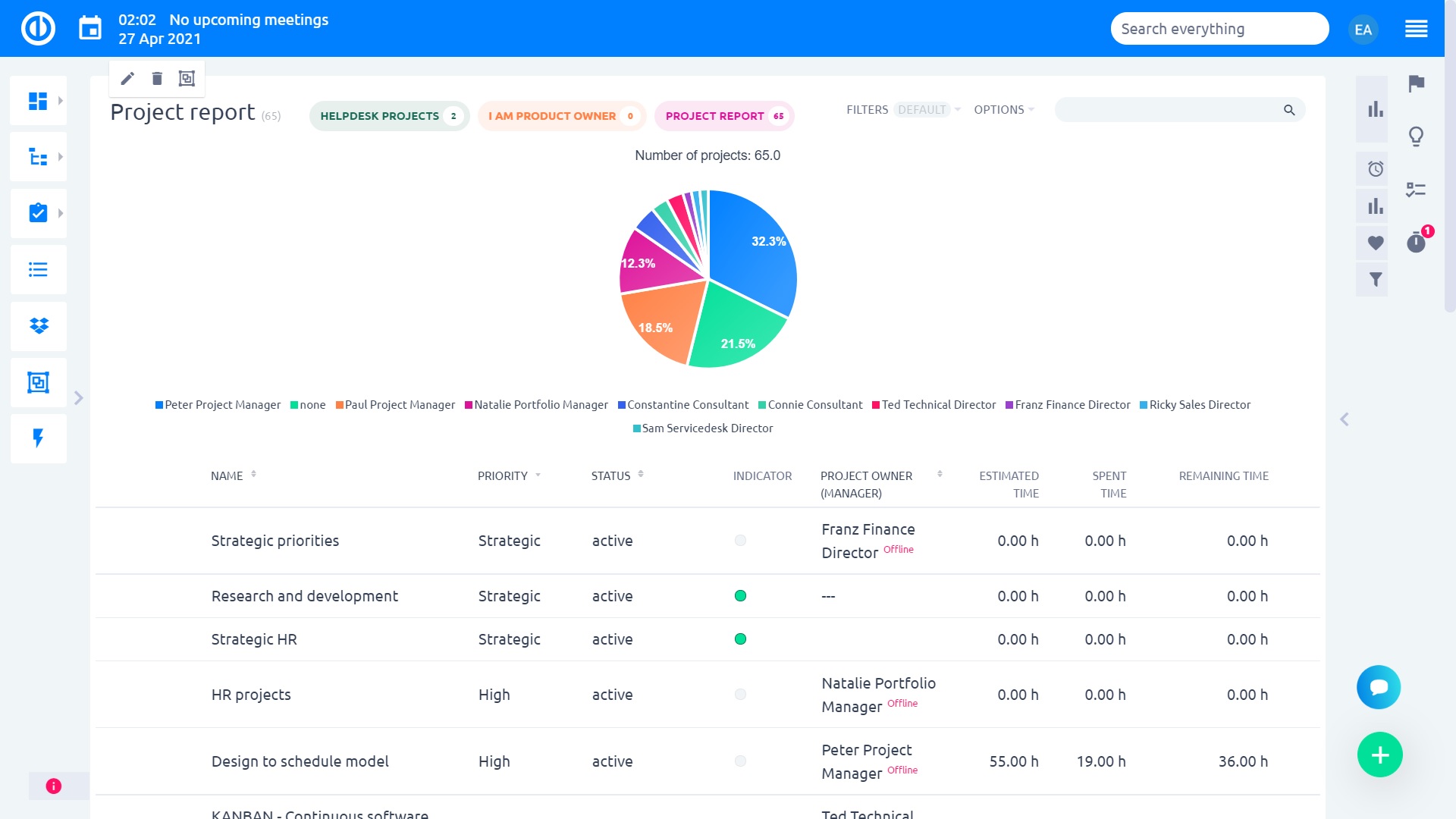 Project Team Member Dashboard
Predefined personal dashboard suitable for Project team member role is designed to provide at-a-glance awareness of current performance relevant to project delivery.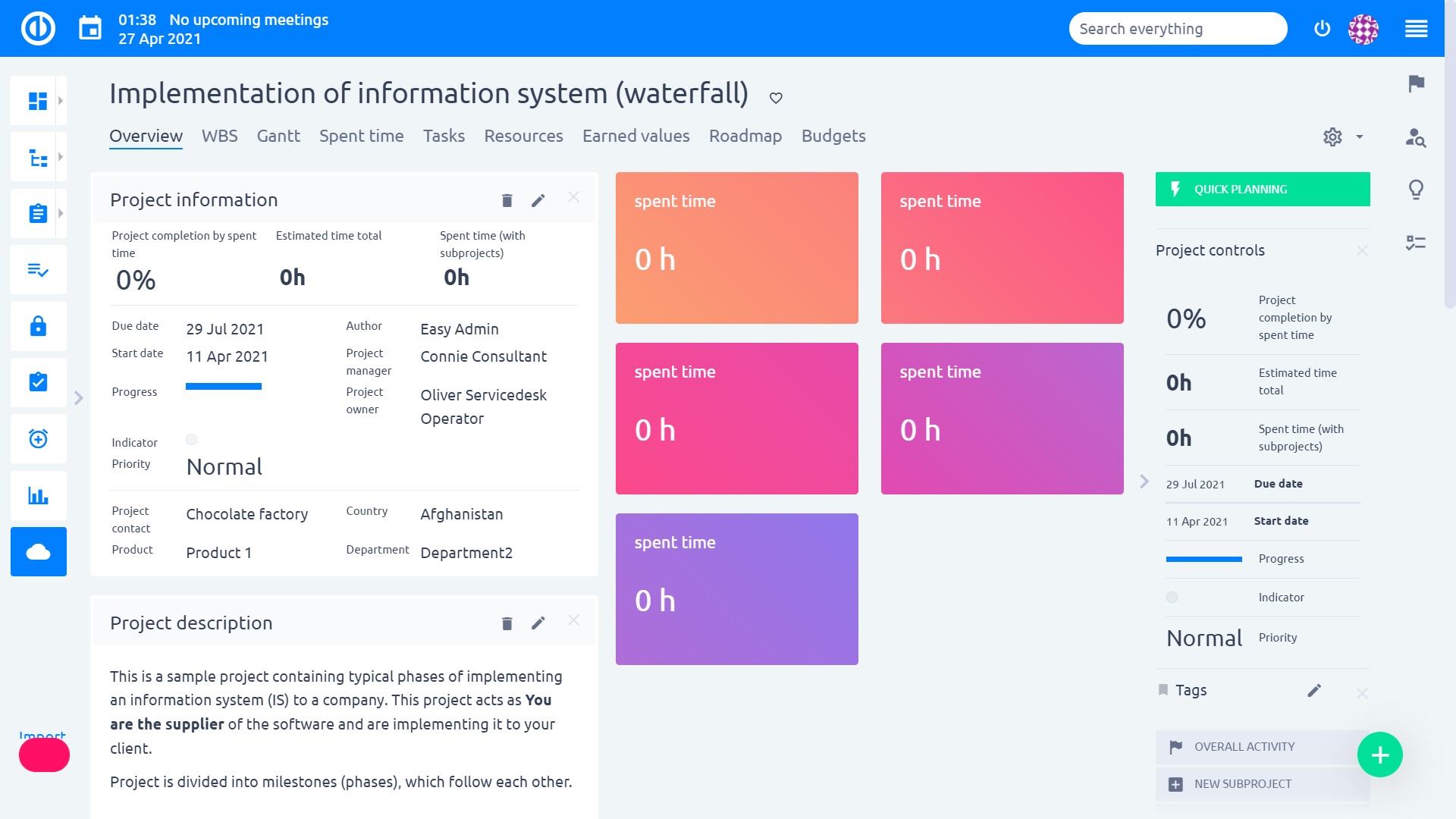 Key features:
My resource management
My time report
Attendance
My kanban
Meeting calendar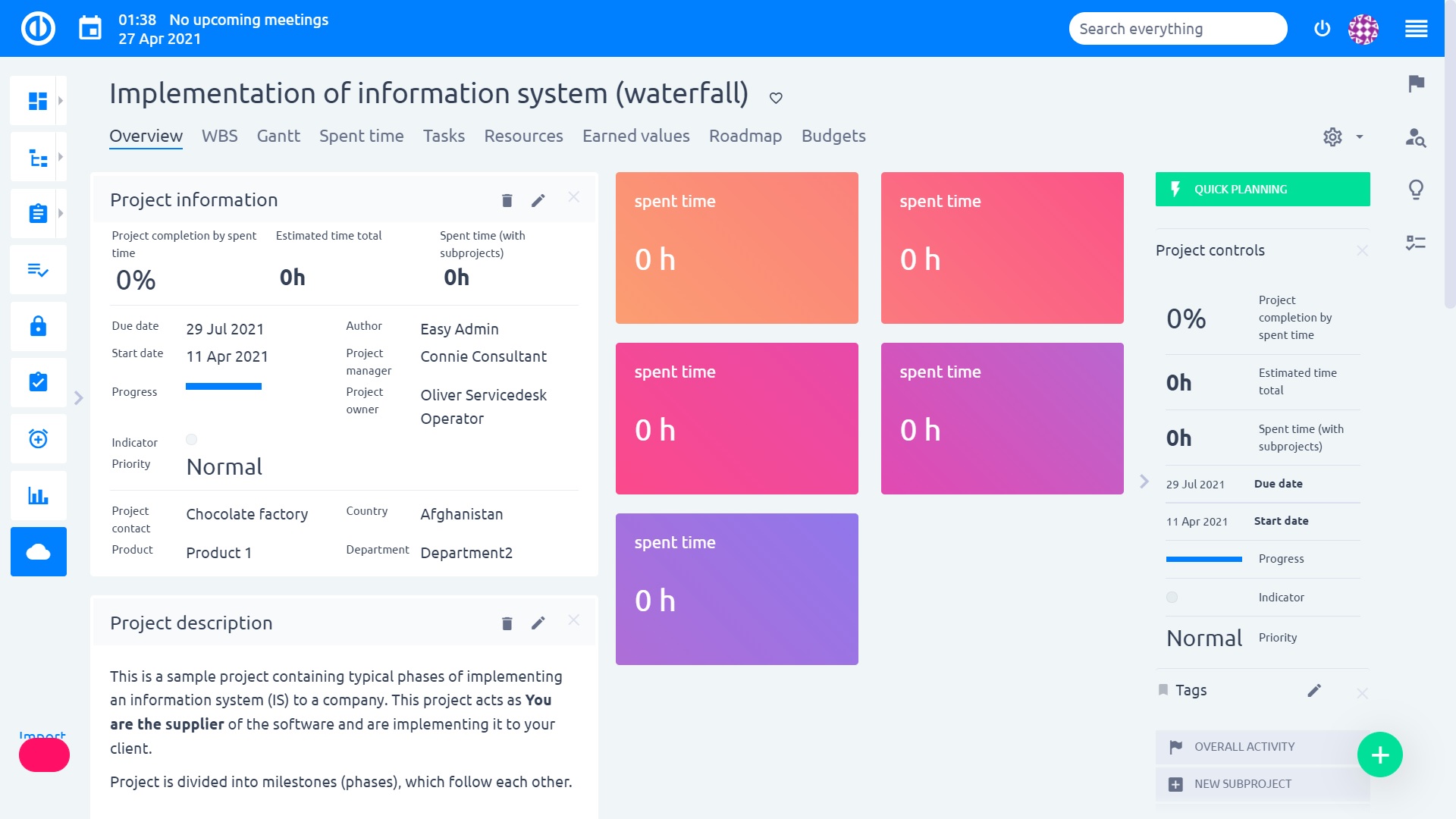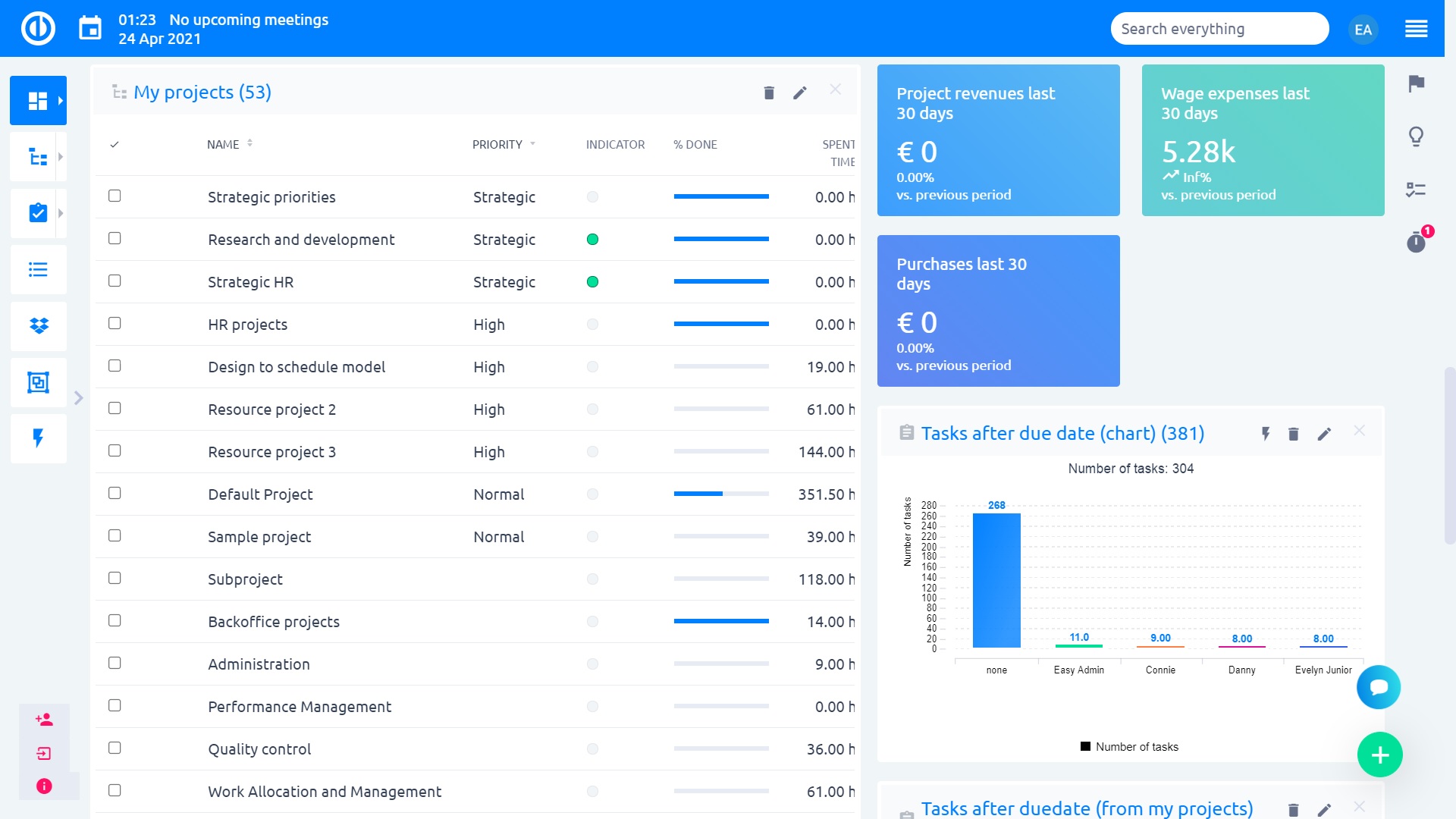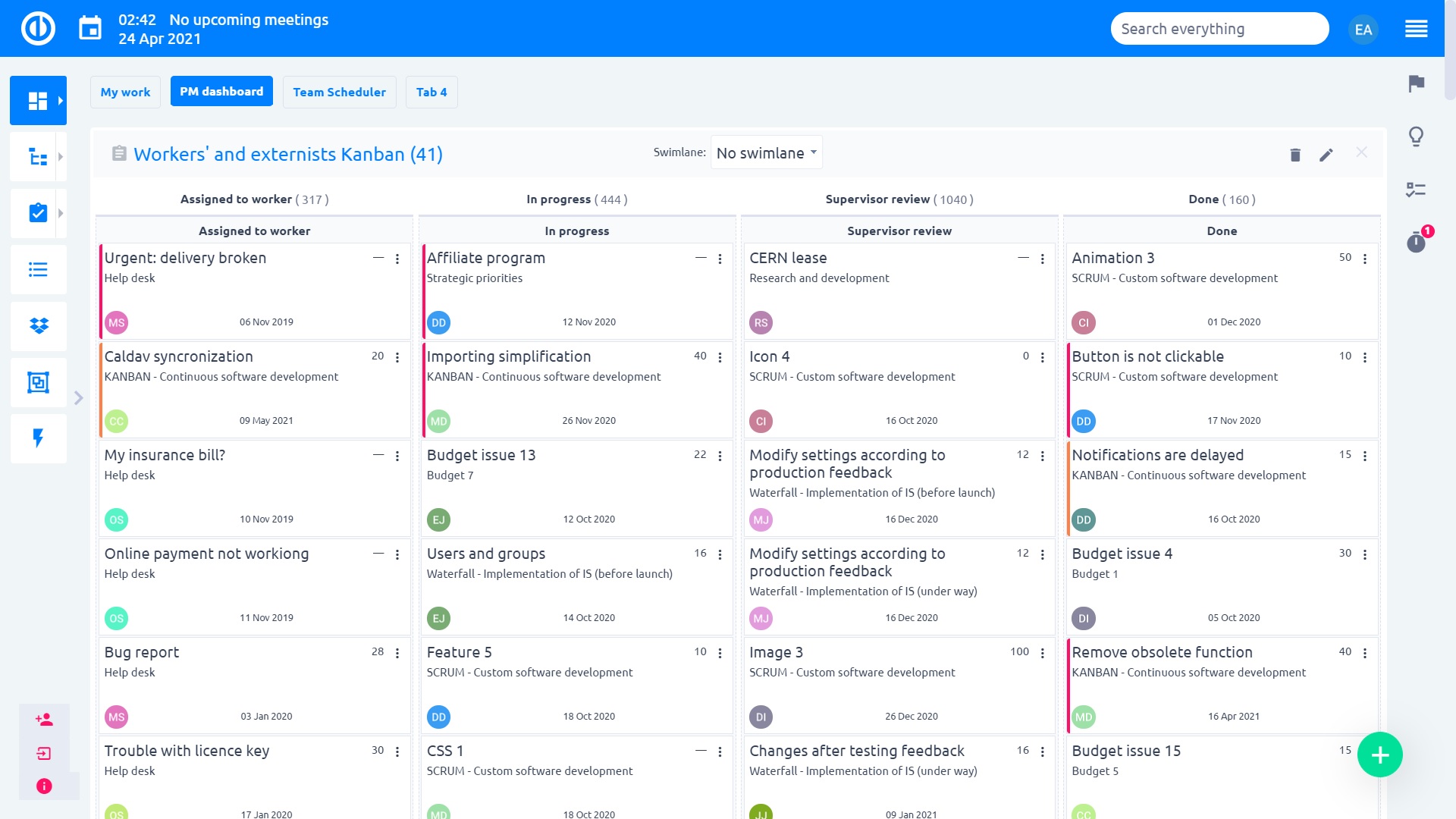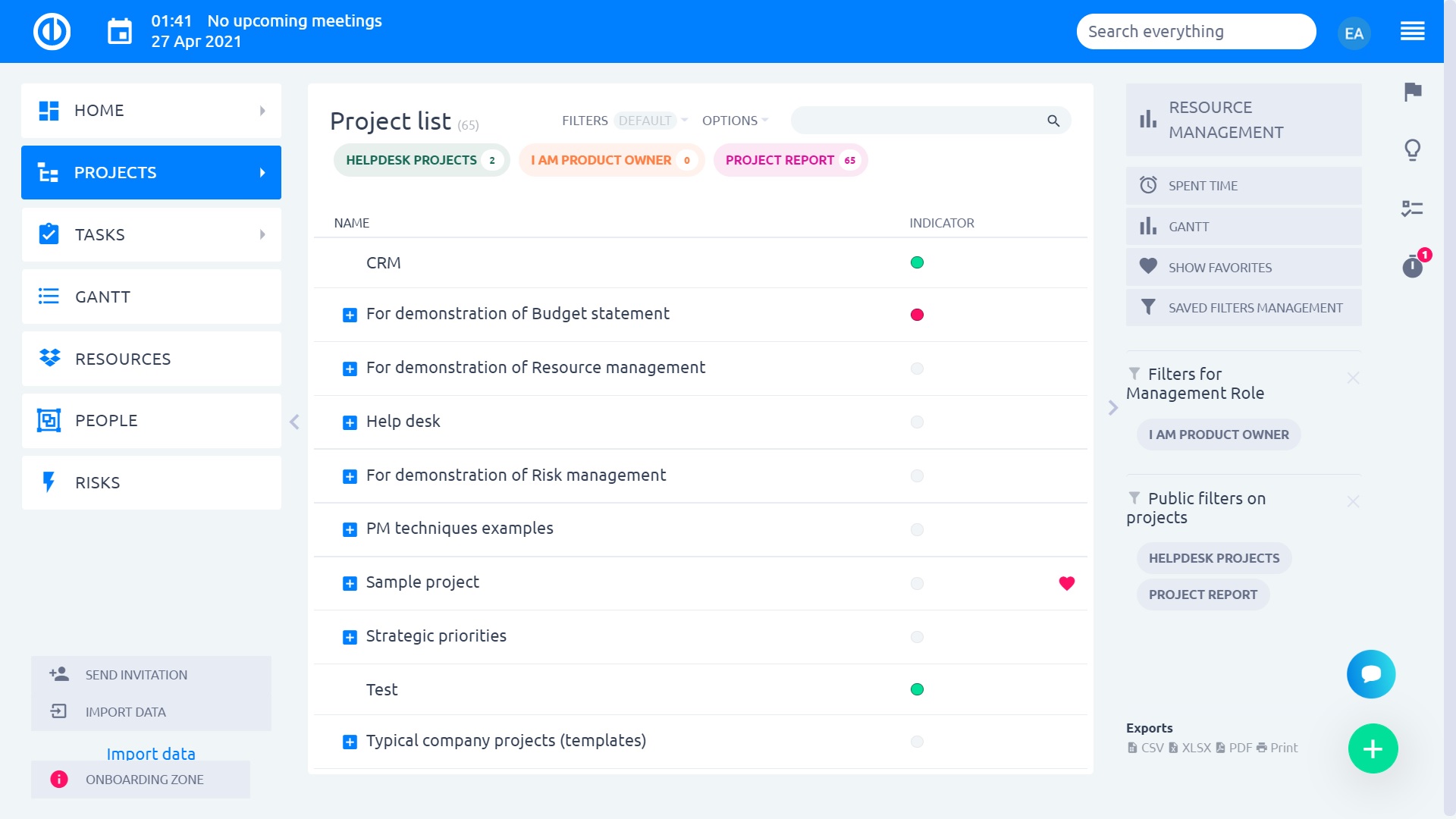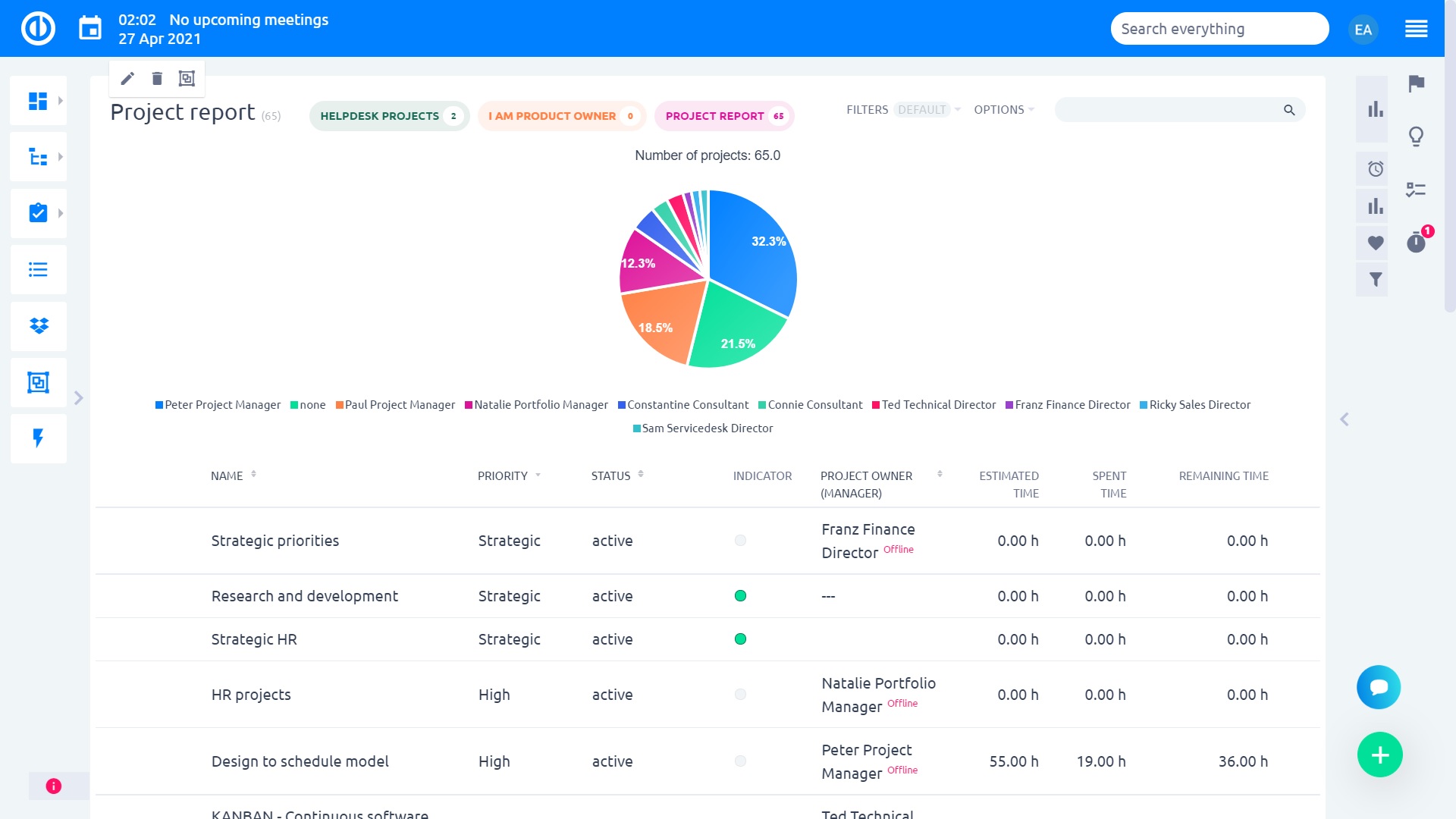 Team Leader Dashboard
Predefined personal dashboard suitable for Team leader role is designed to provide at-a-glance awareness of current performance relevant to the whole team.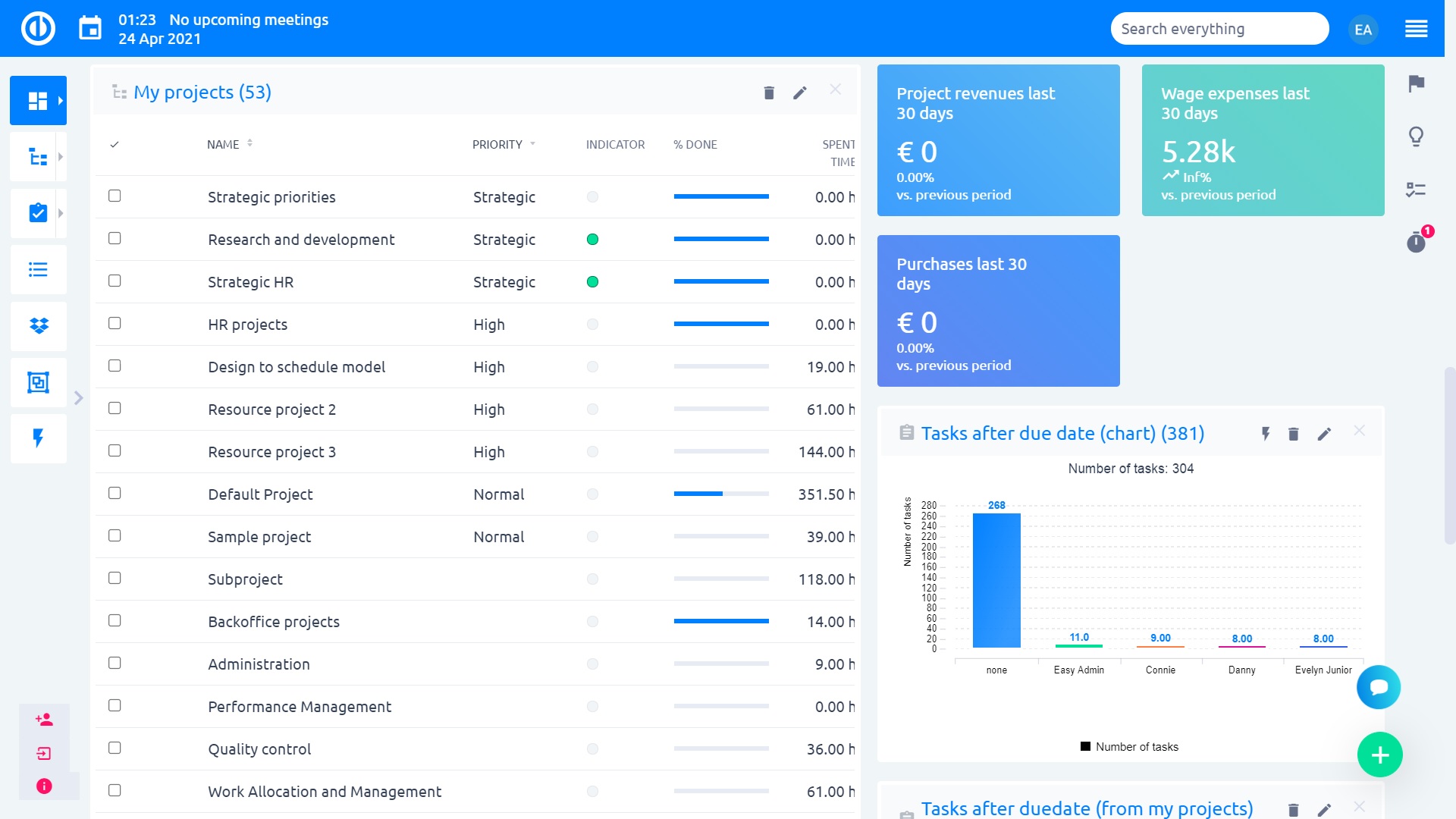 Key features:
Team resource management

Team time reports

Vacation approvals

Wages and billing report

Team kanban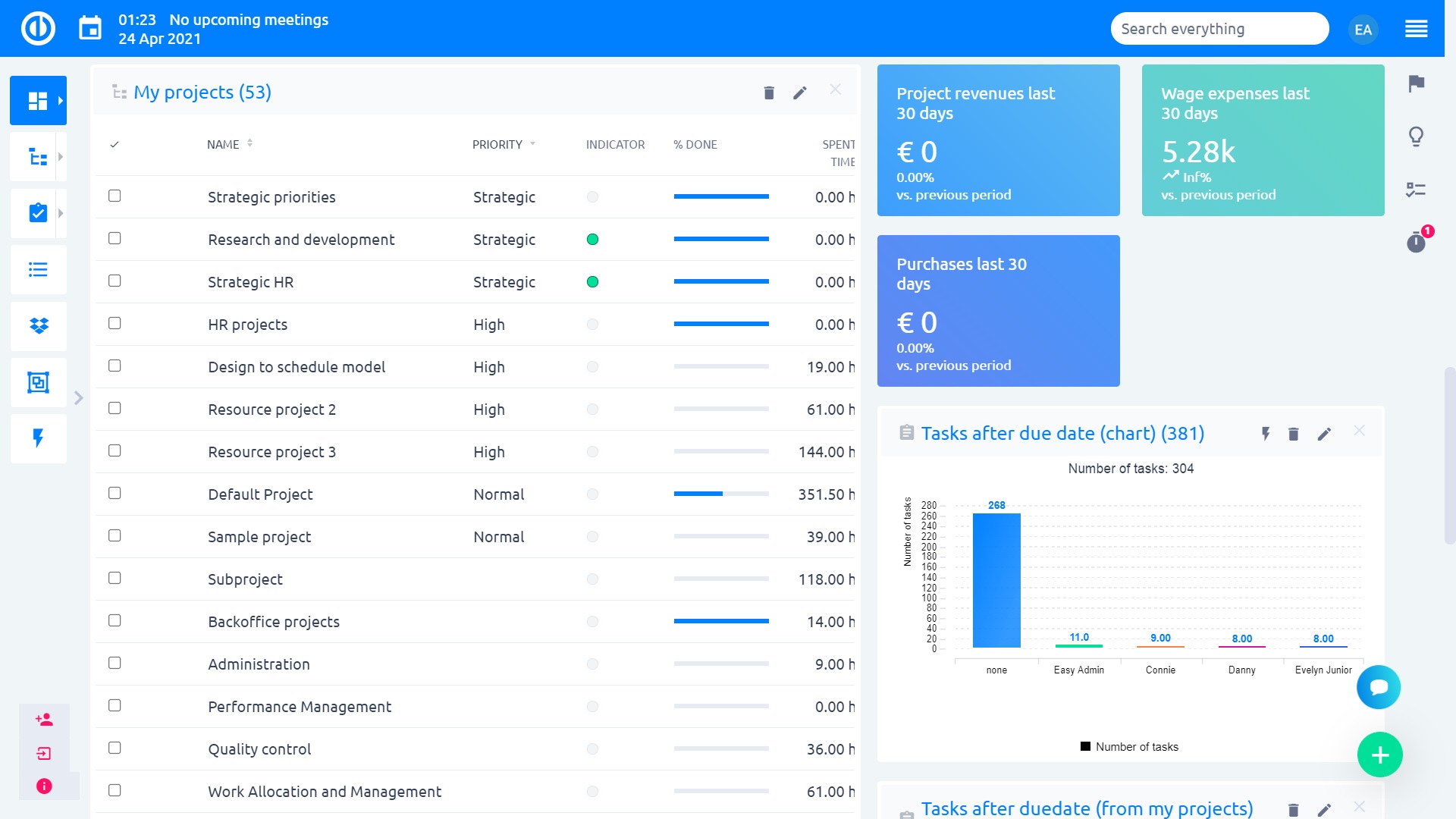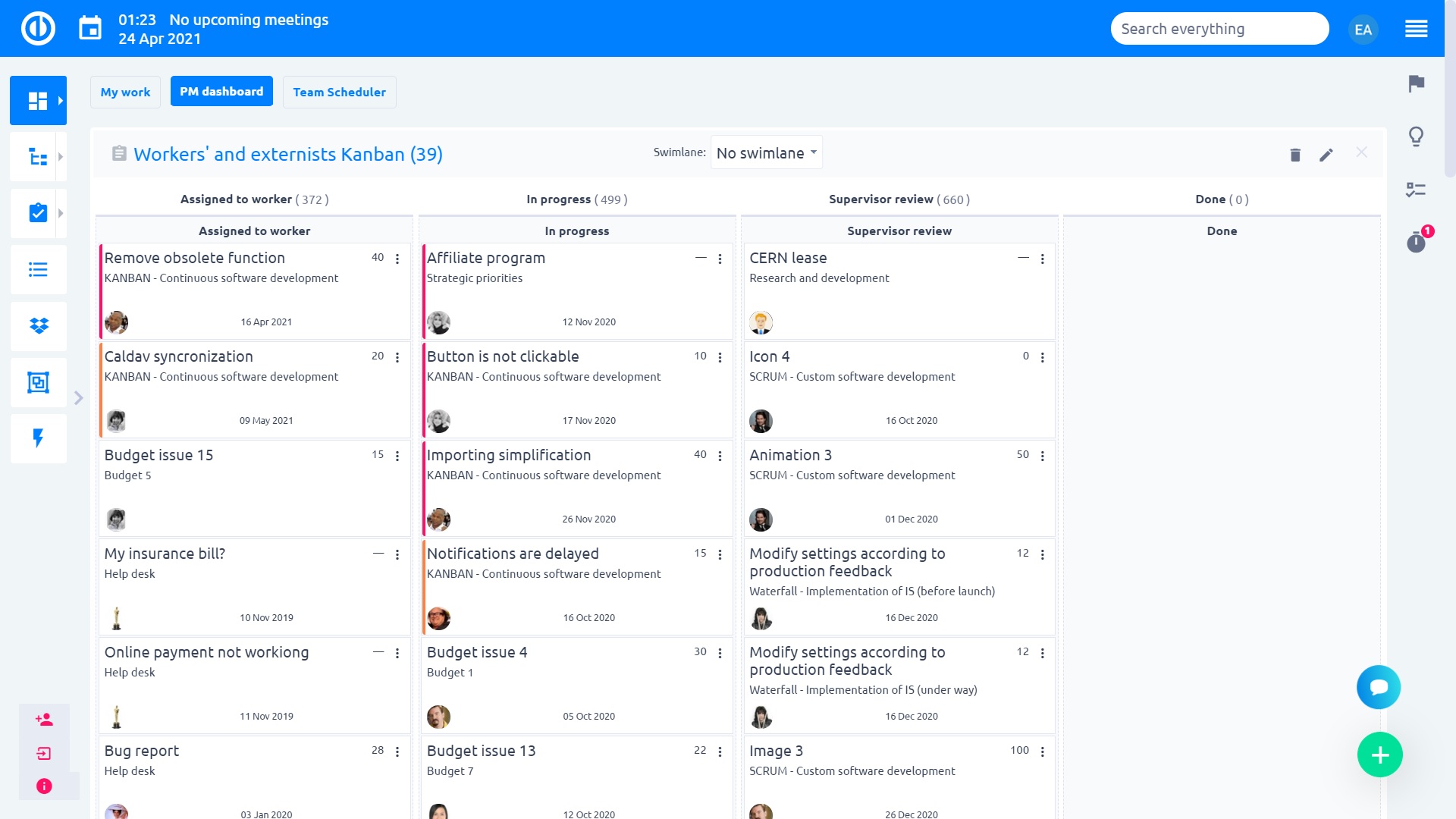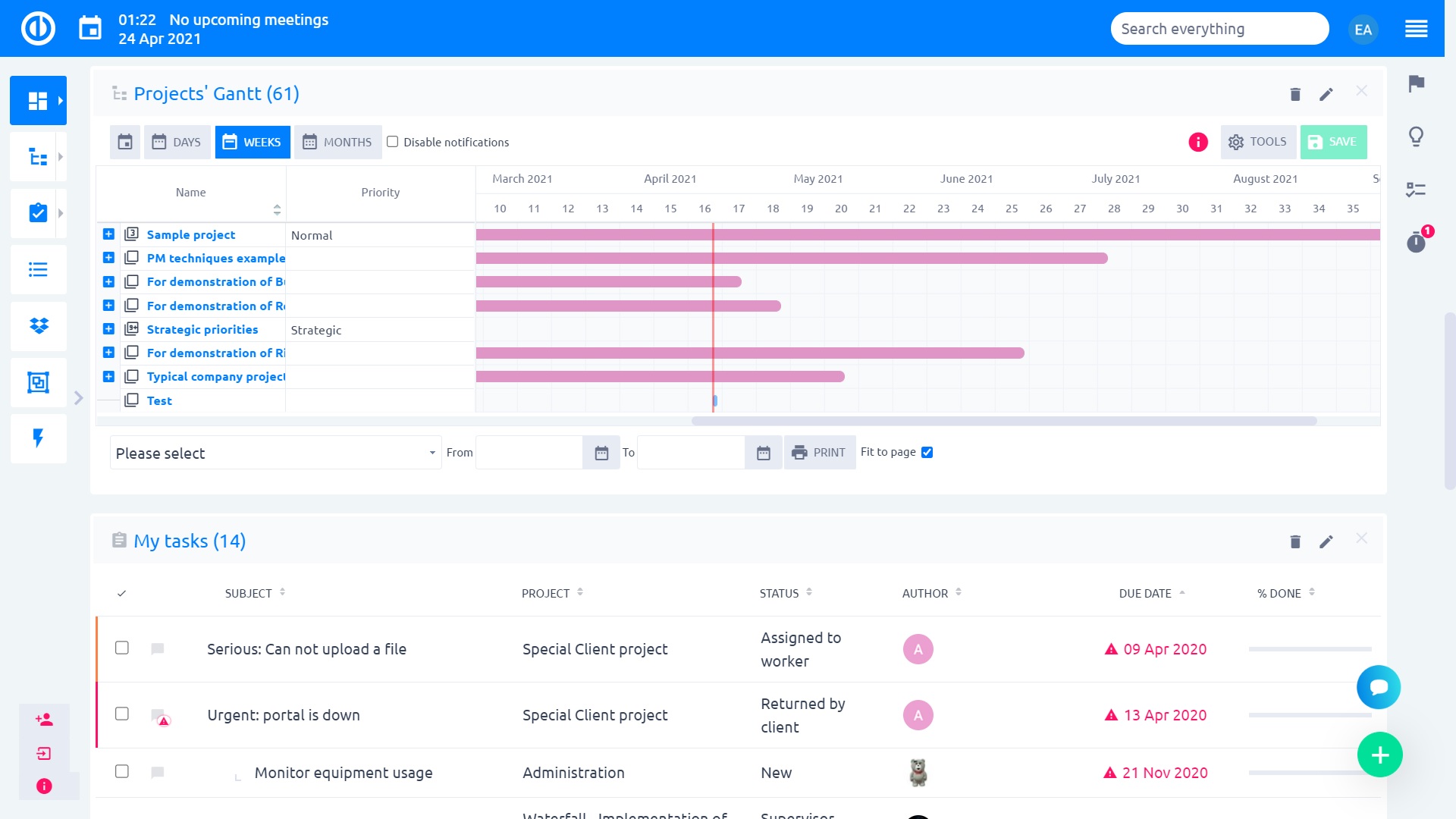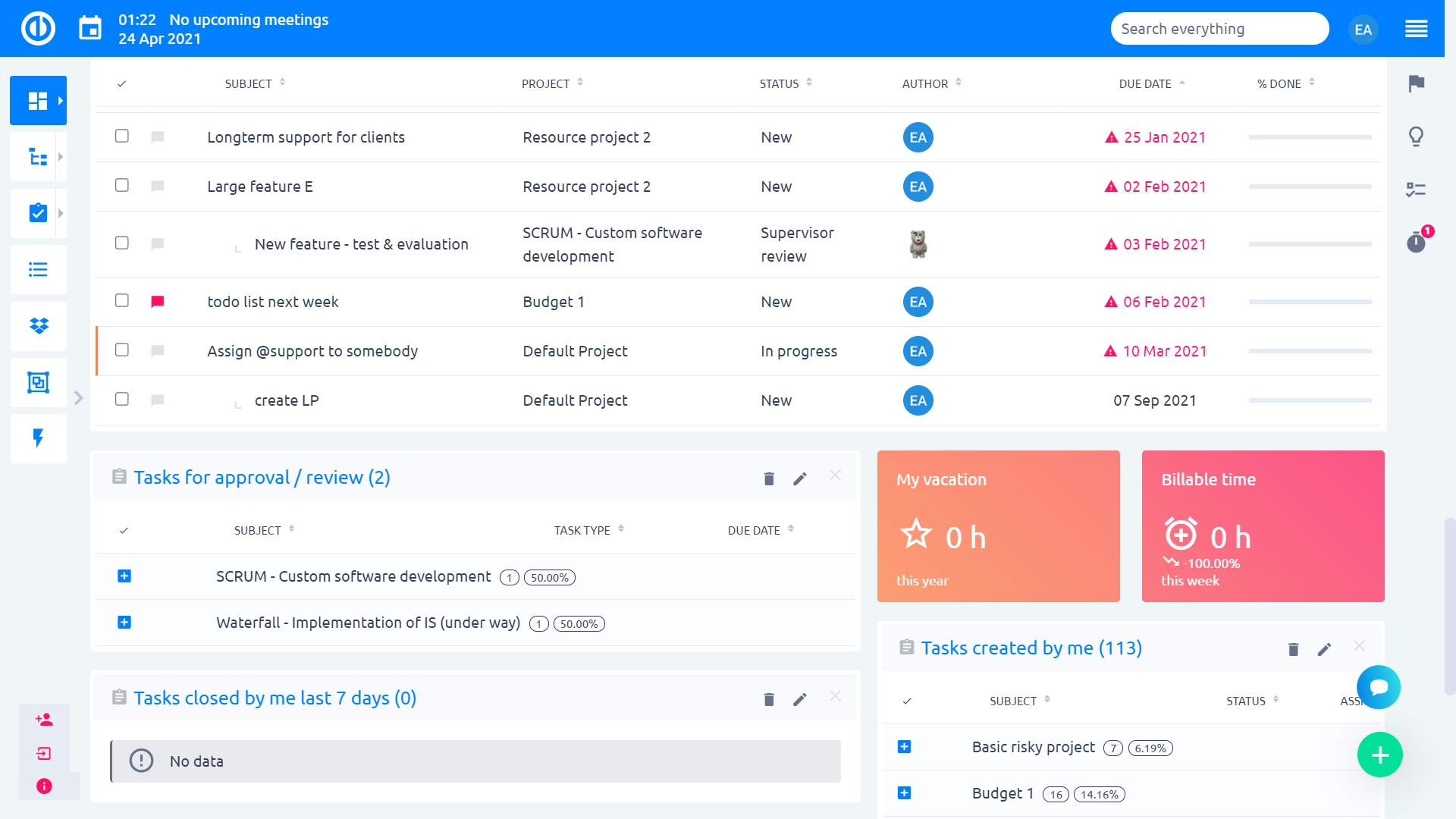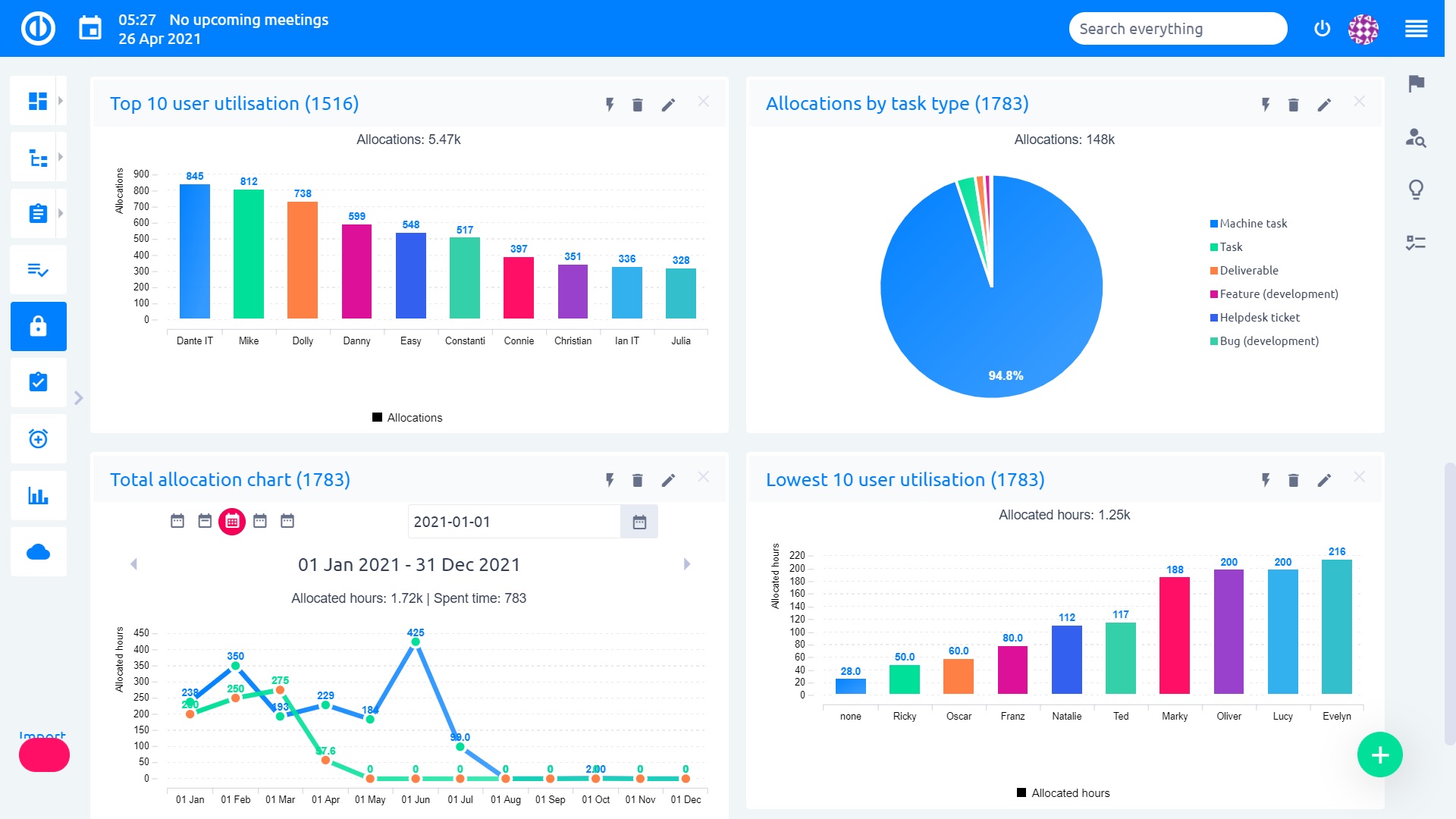 Portfolio Manager Dashboard
You can keep all your projects organized and accessible through Portfolio Tree with Portfolio Manager's dashboard. Activity feed and critical issues list will help you to address urgent issues, and, using additional tabs, you can manage workers' workload, current sprints, and budgets. Use Graphs & Charts to visualize any listing for overall performance.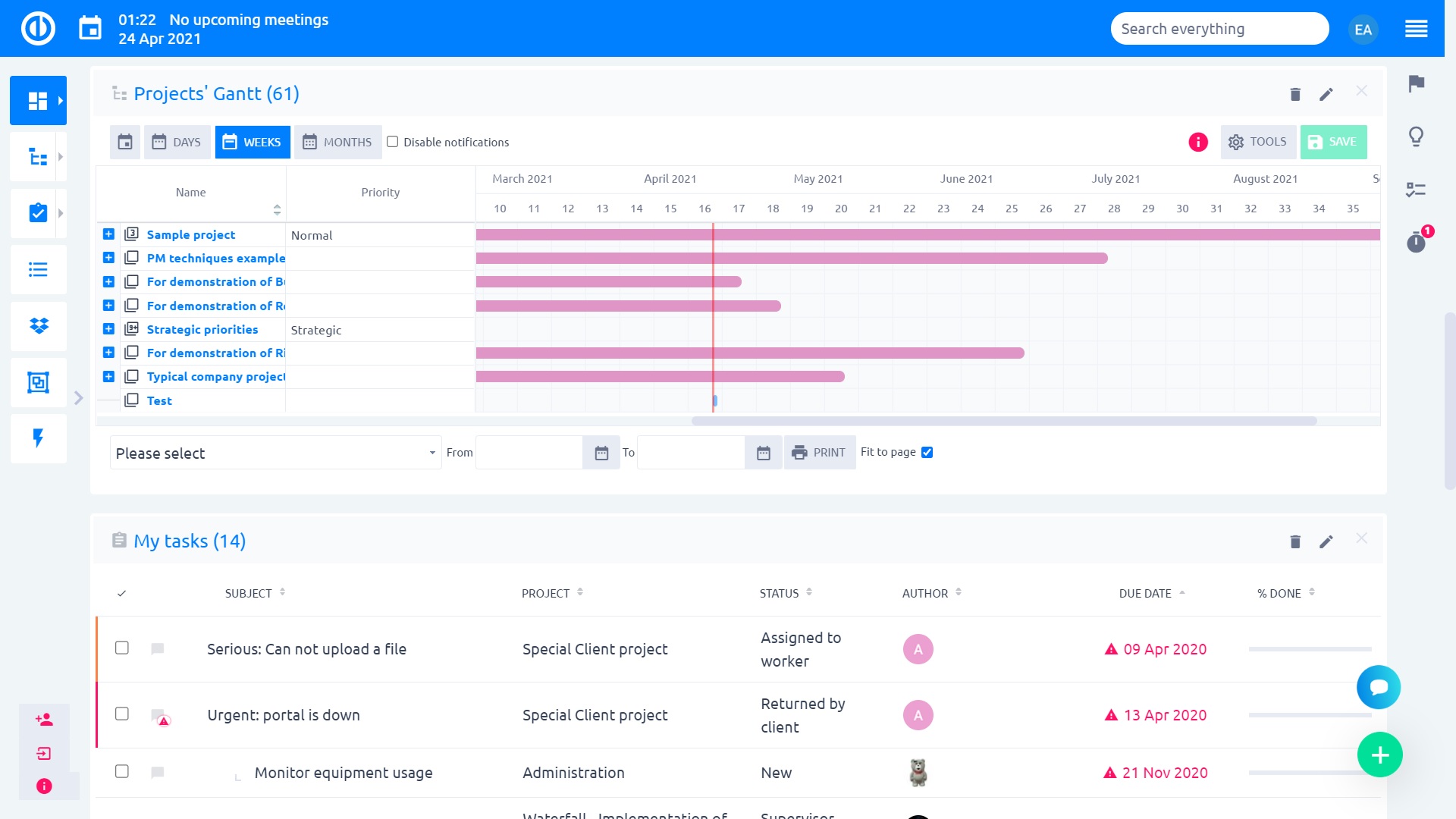 Portfolio Tree
Graphs & Charts for projects performance and KPIs
Issues requiring manager's attention
Activity feed
Meeting Calendar
Resource Management
Agile board for current sprints
Budgets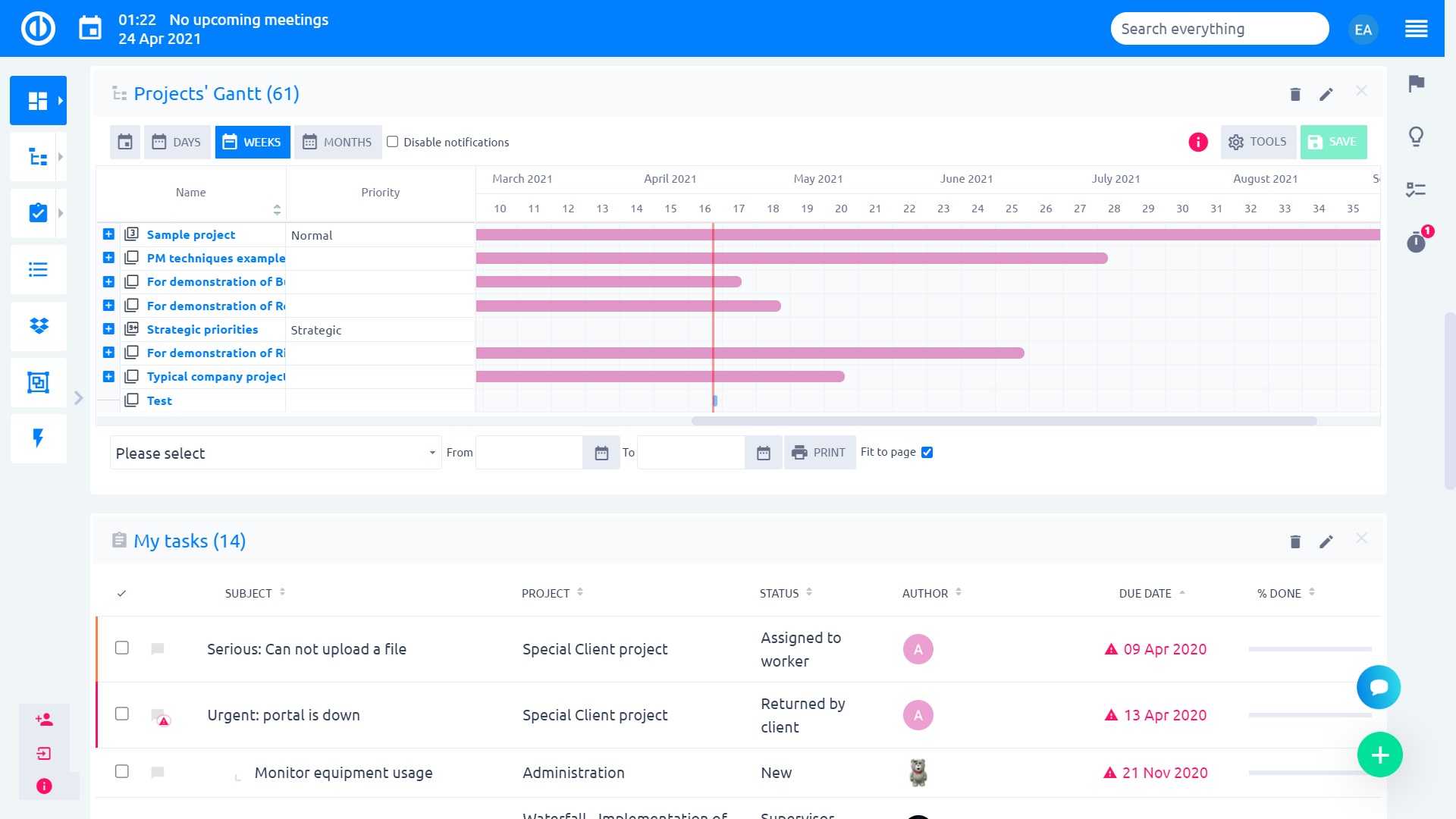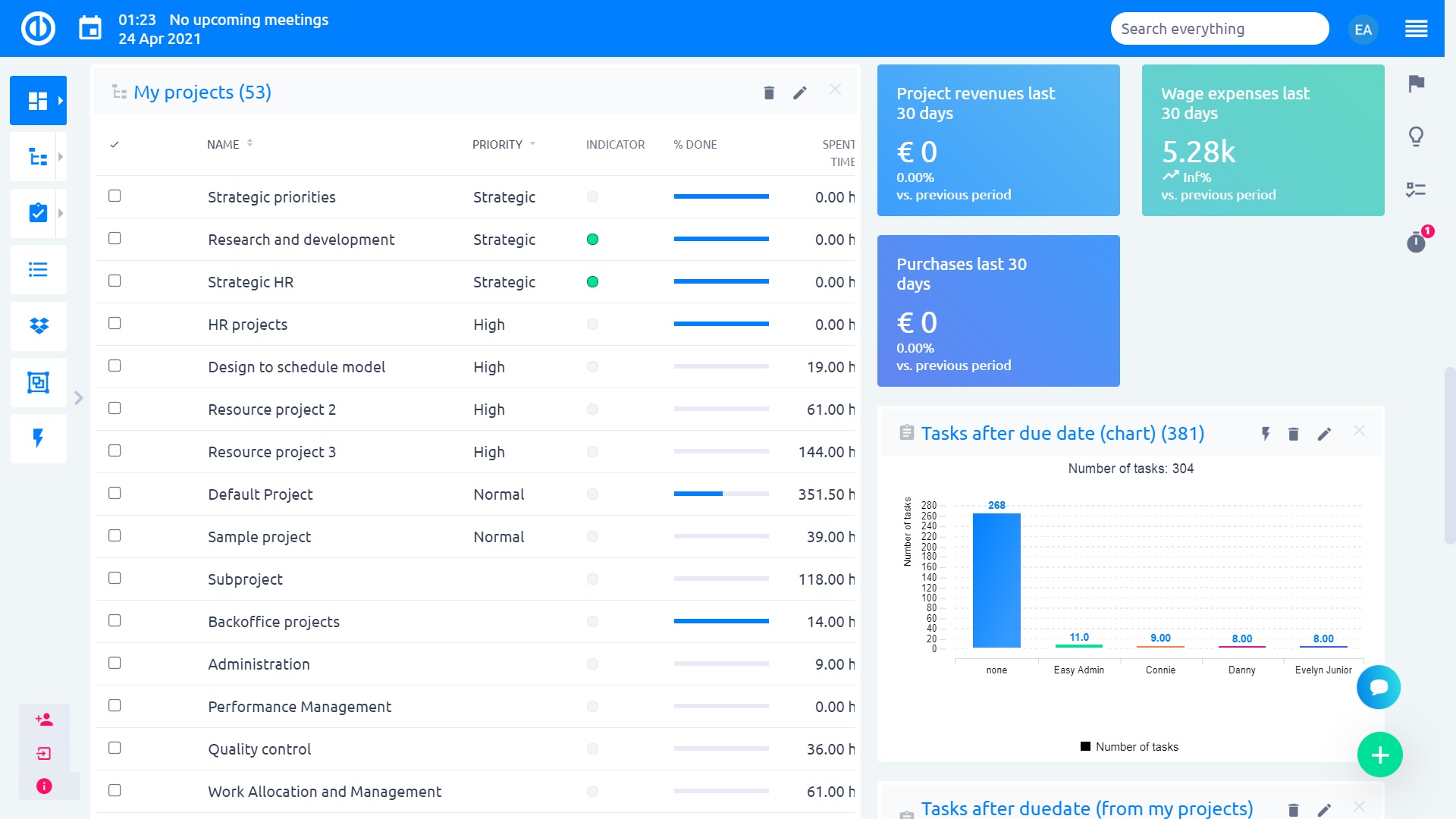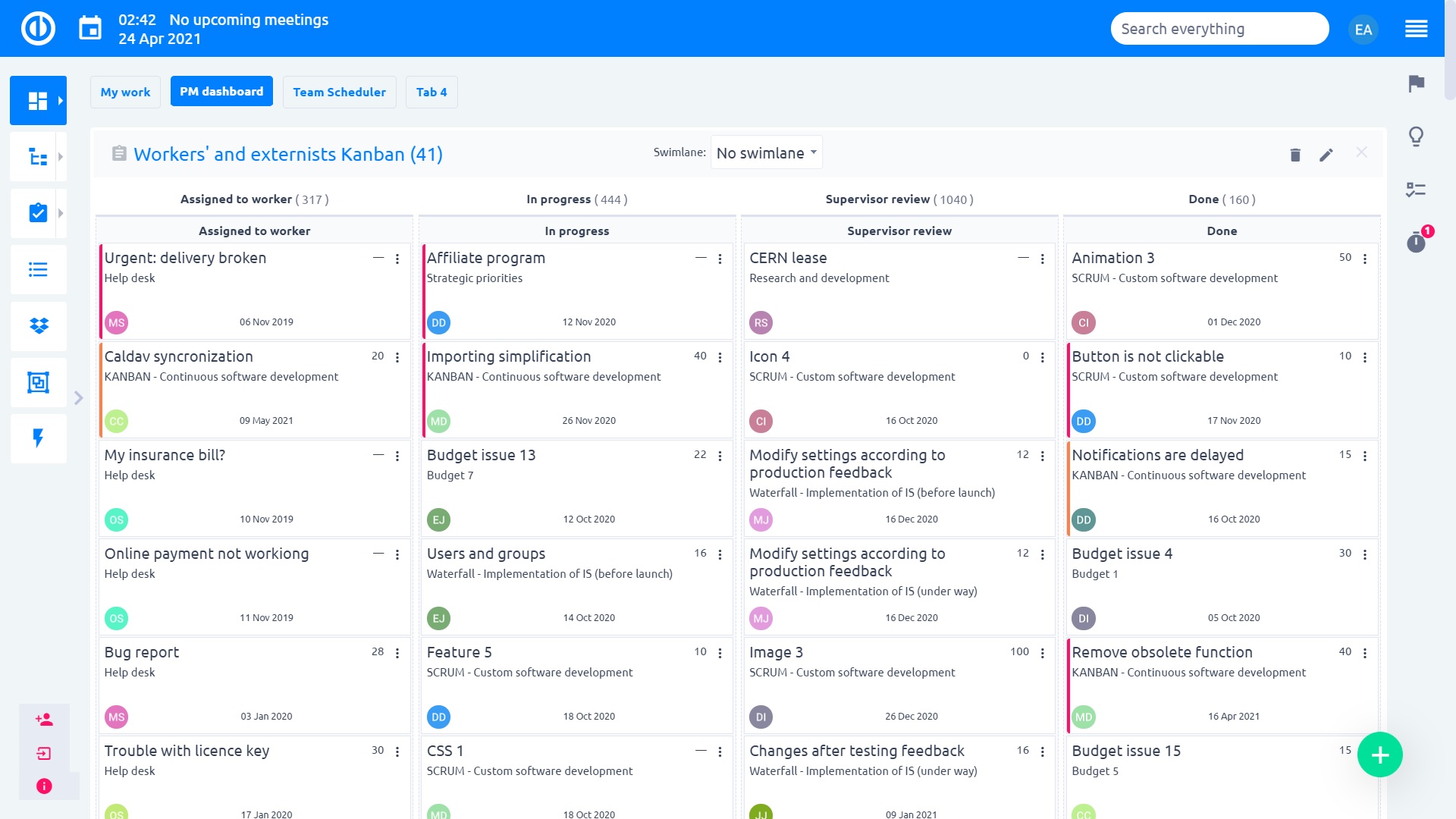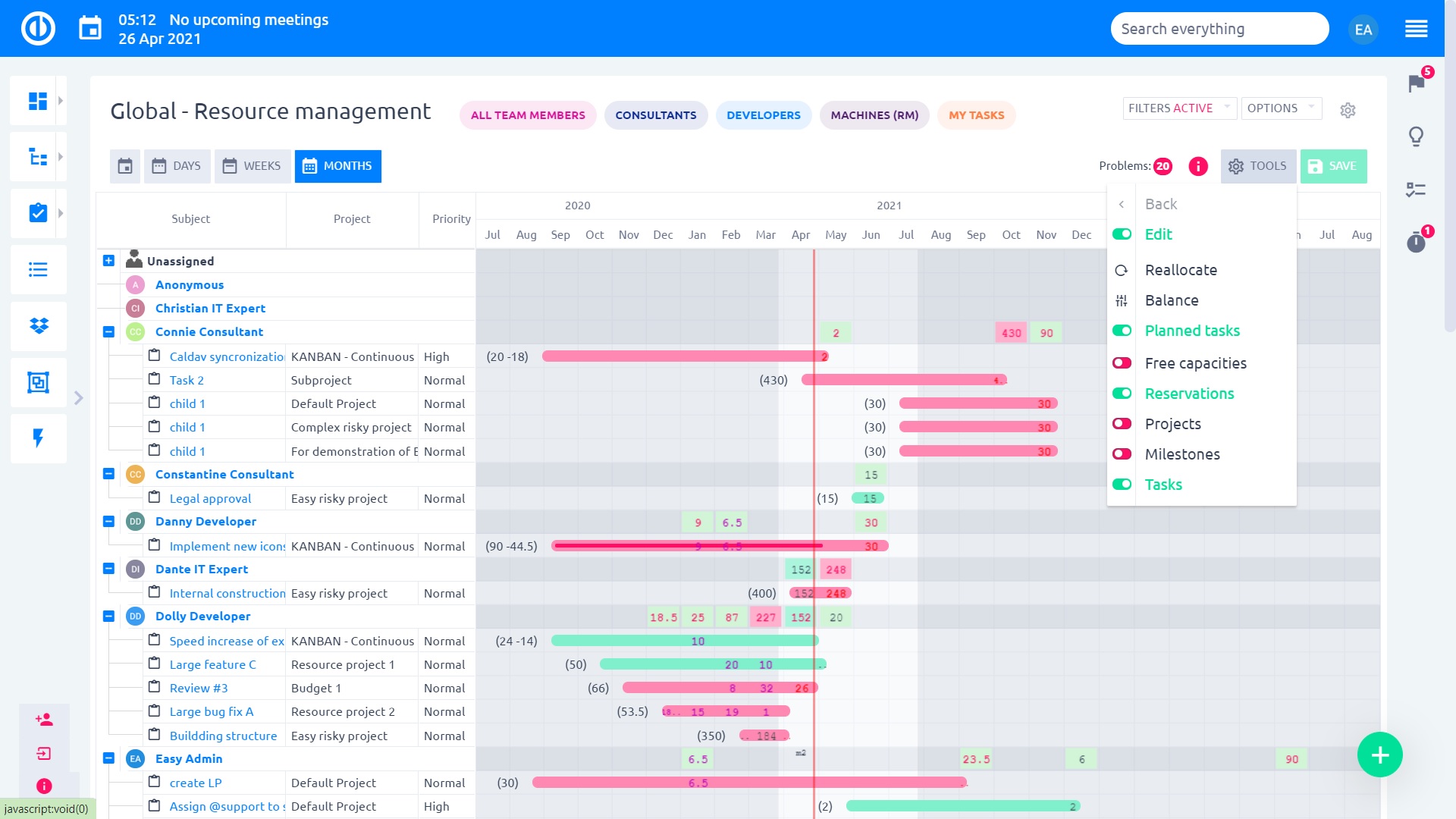 SCRUM Master Dashboard
All live operations are at the SCRUM master's fingertips. Current sprint status, overall sprint completion progress, velocity by day, week or month, closed story points in time, eye-catching charts and other customizable modules and options.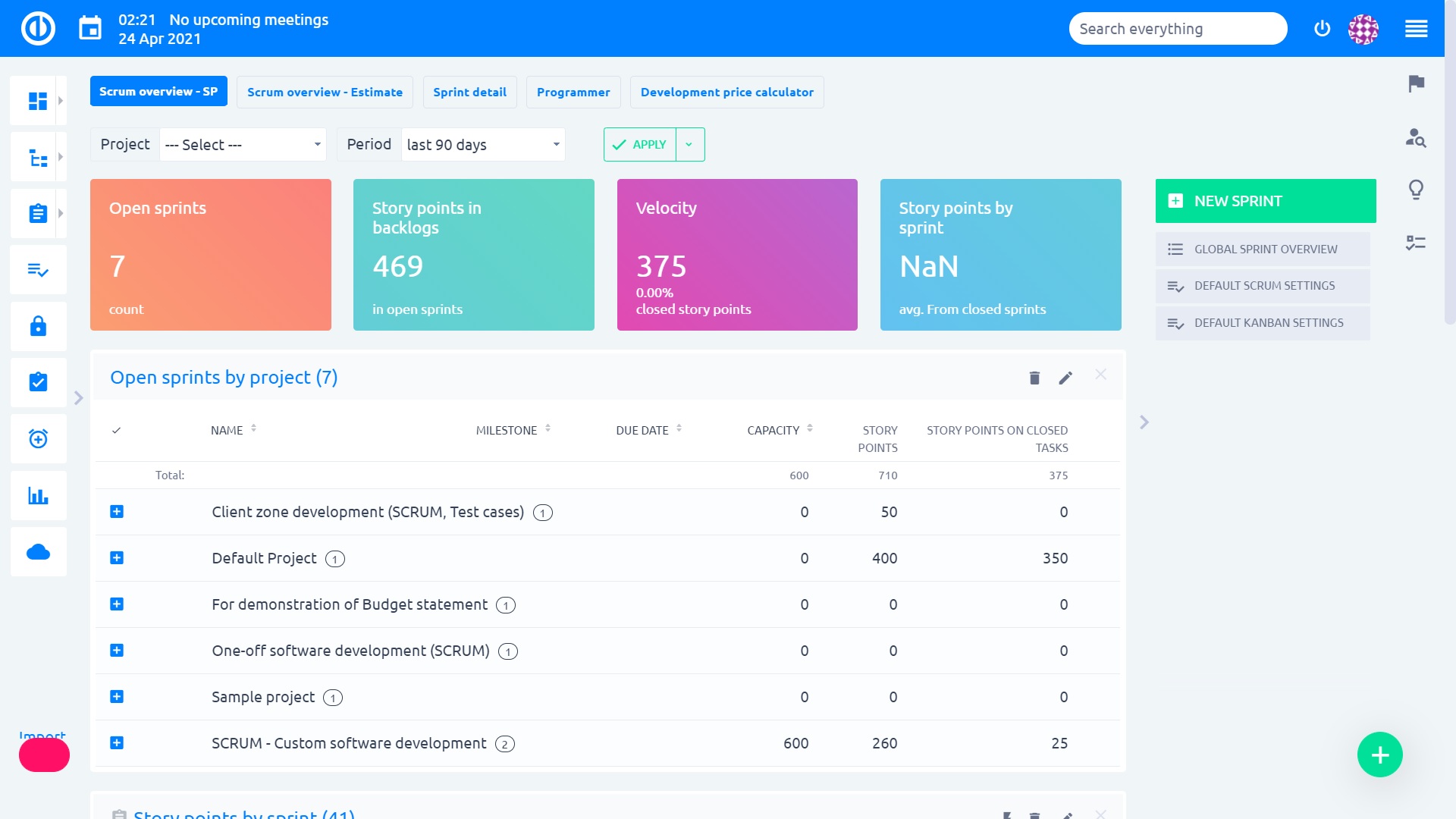 Key features:

work in sprints from one screen
simple addition and removal of modules
graphical performance reports over time
tracking story points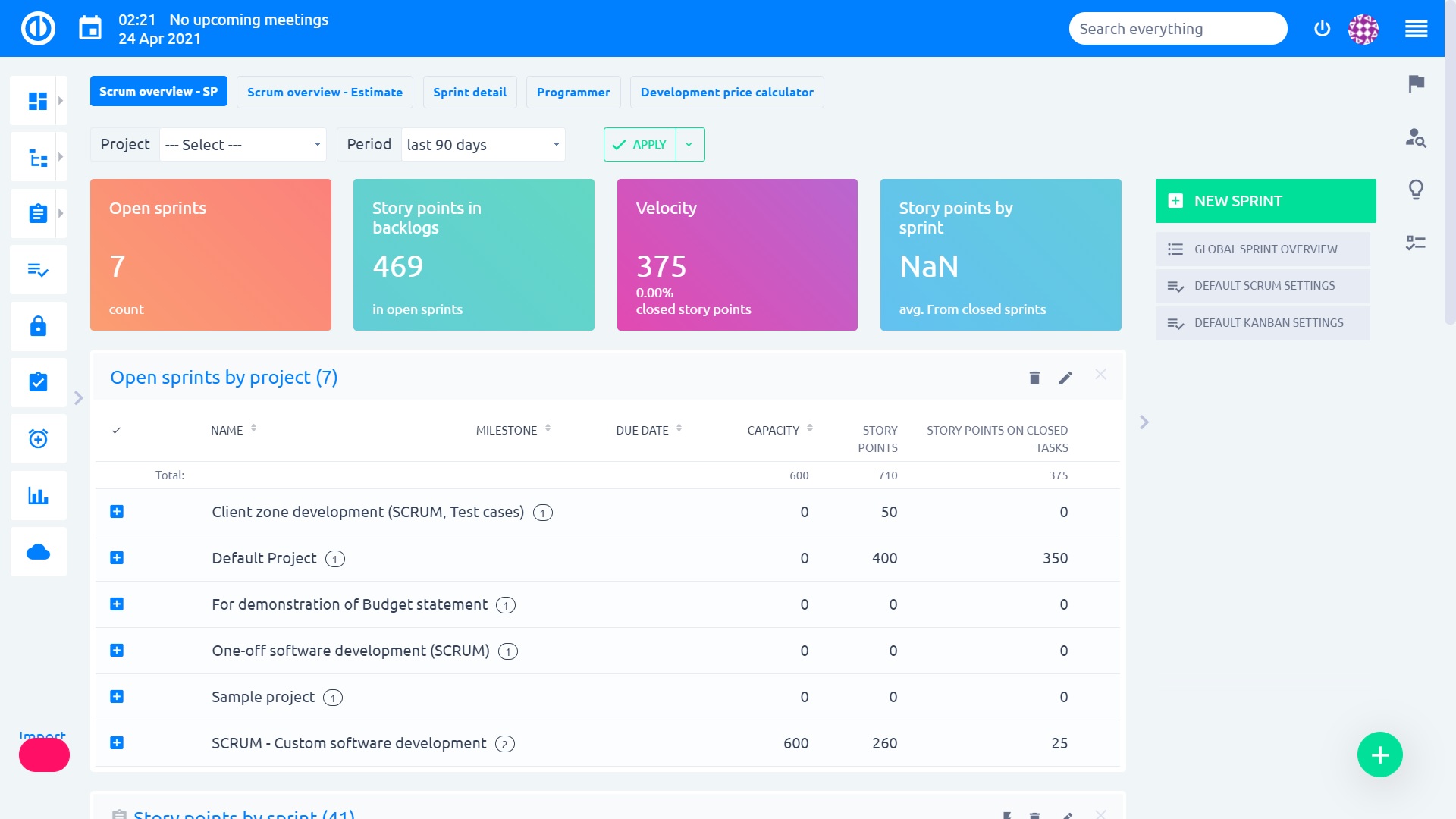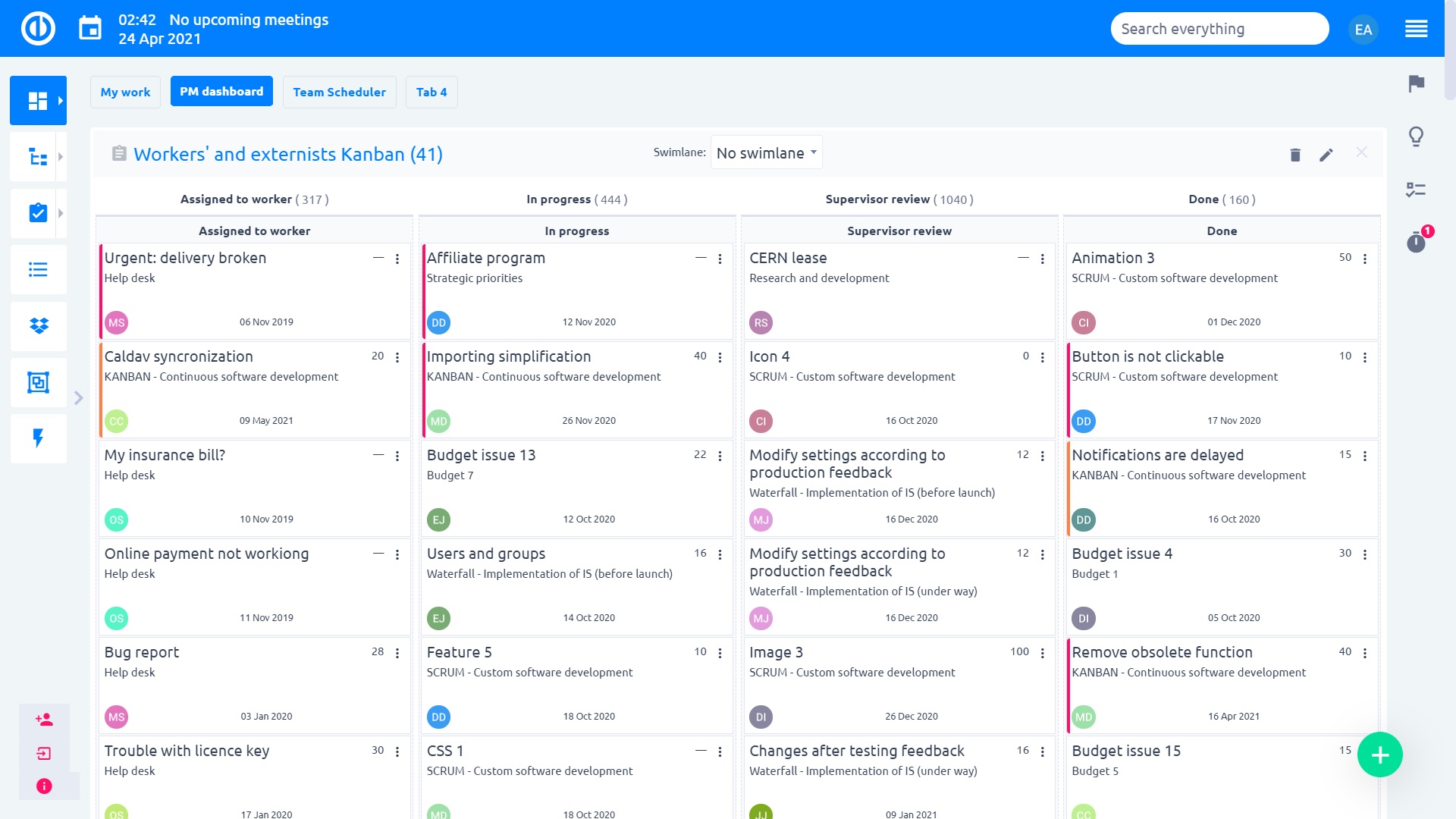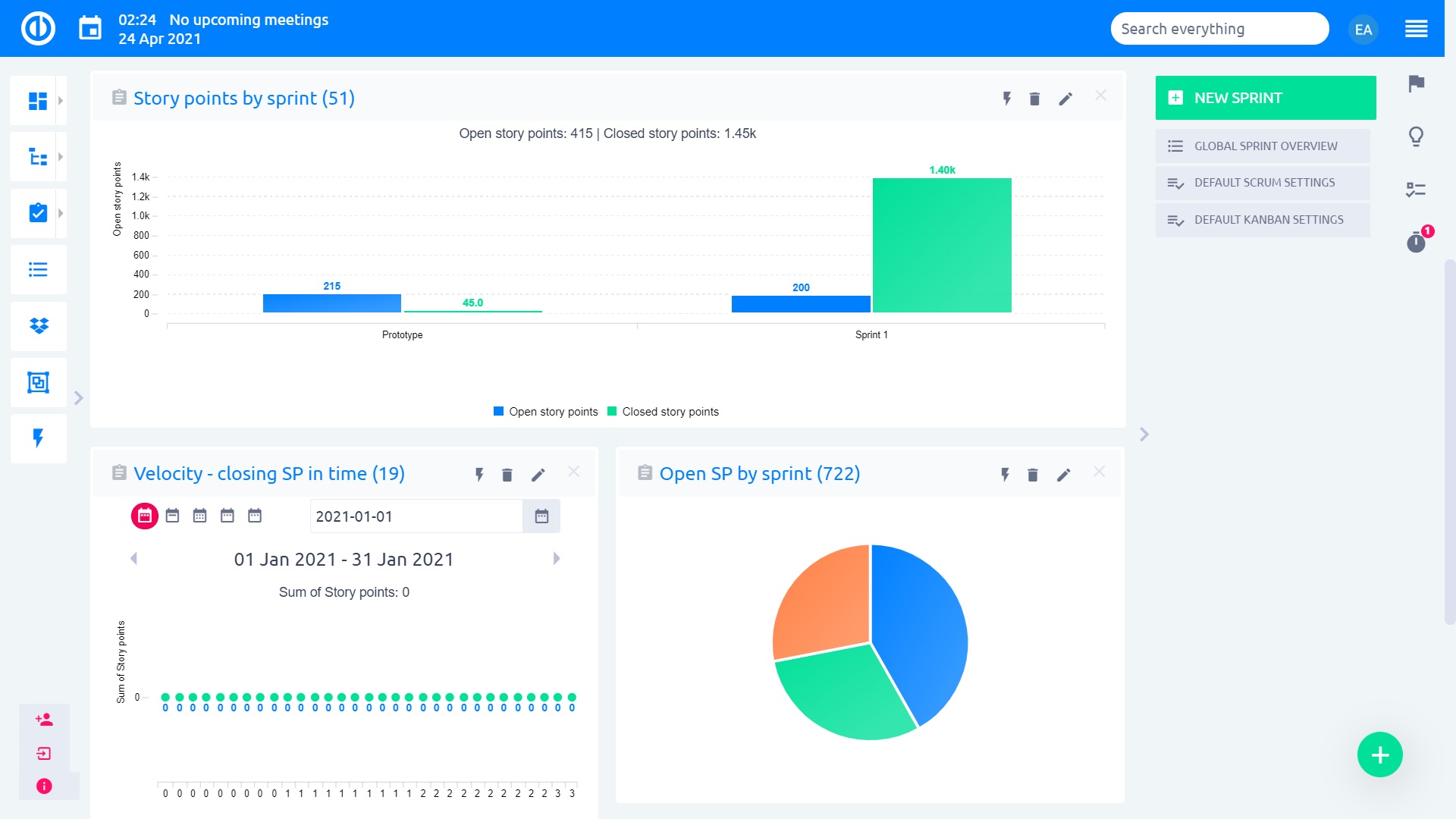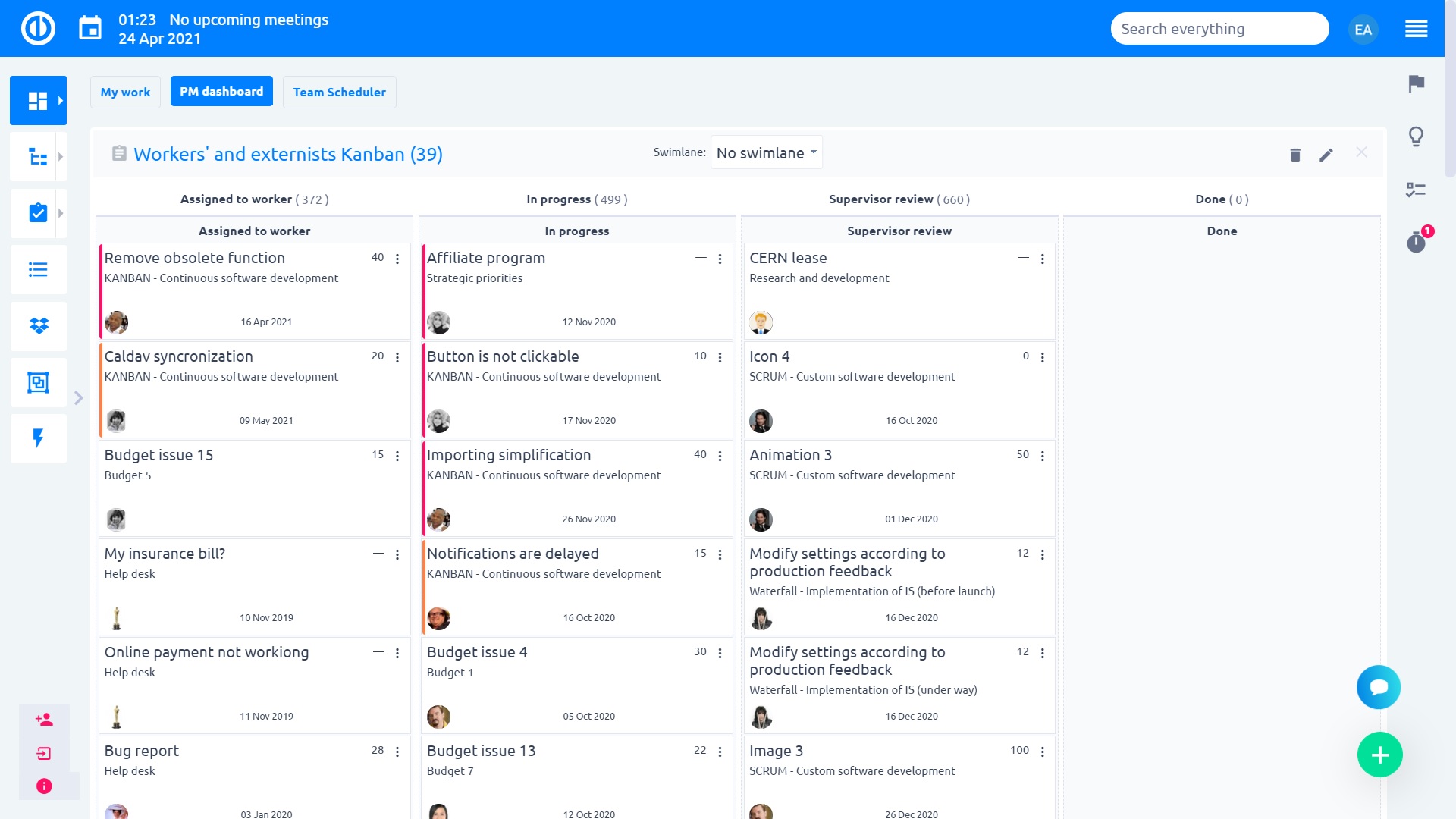 CEO Dashboard
As a CEO it is important to get a quick and complete overview of the company performance at one glance, without the need of going through endless lists of data. Easy Project allows you to transform any data into a chart to compare planned performance to actual with Gauge diagram and to quickly access additional modules like Meetings Calendar and HR dashboard.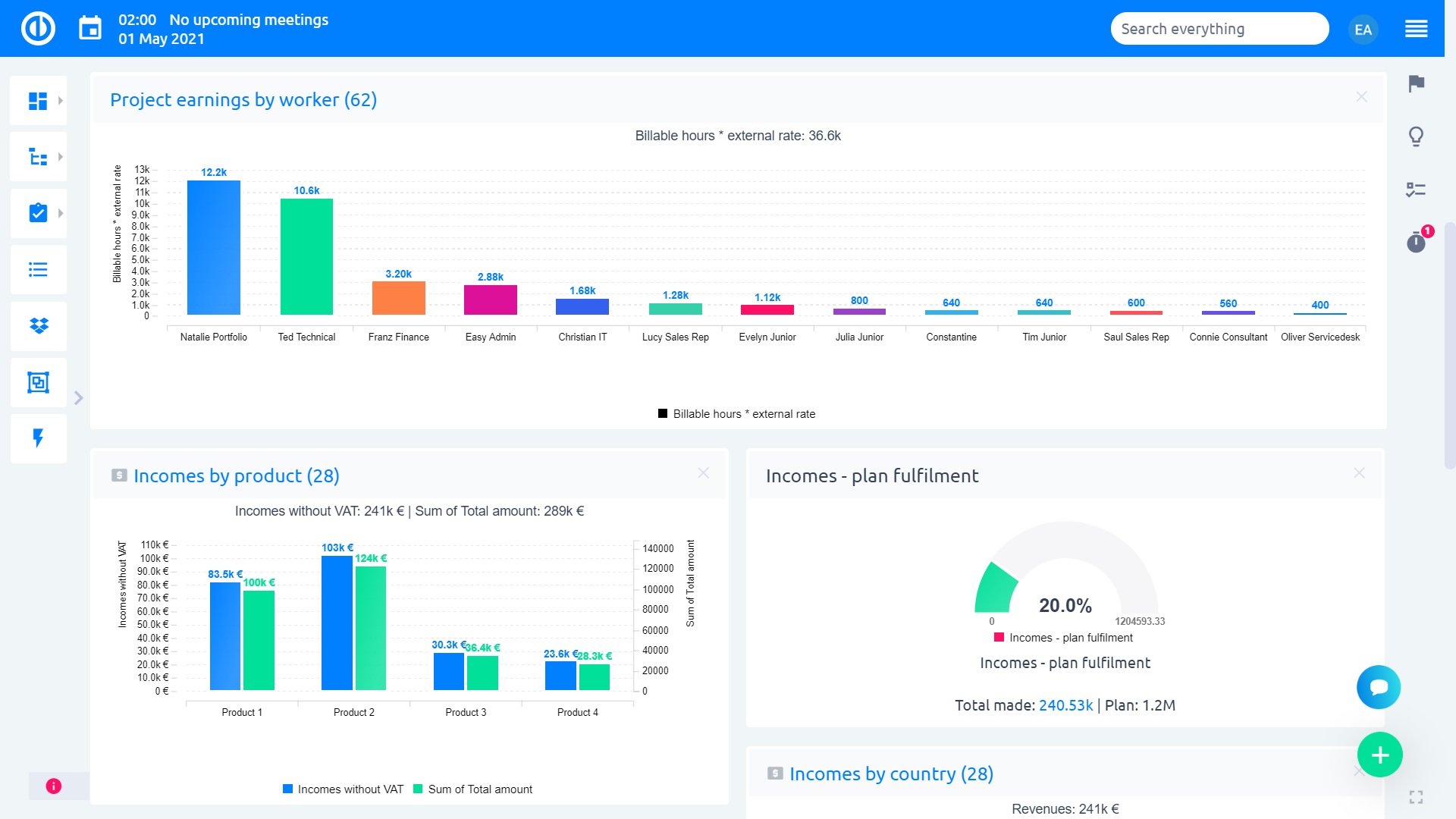 Key features:
Performance graphs and charts for invoices
Overview of profits for various periods
Meetings calendar
HR dashboard