4+1 Ways to Learn to Manage Projects With Easy Project: Basic Tips for Project Management and Where to Find Them
Do you know already what your next project will be? Are you expecting something smaller, or will it be a "big thing", such as the launch of a new campaign, a product launch, or work on the budget for next year? Let's take a look at how Easy Project can really help you be a better project manager and complete your project faster.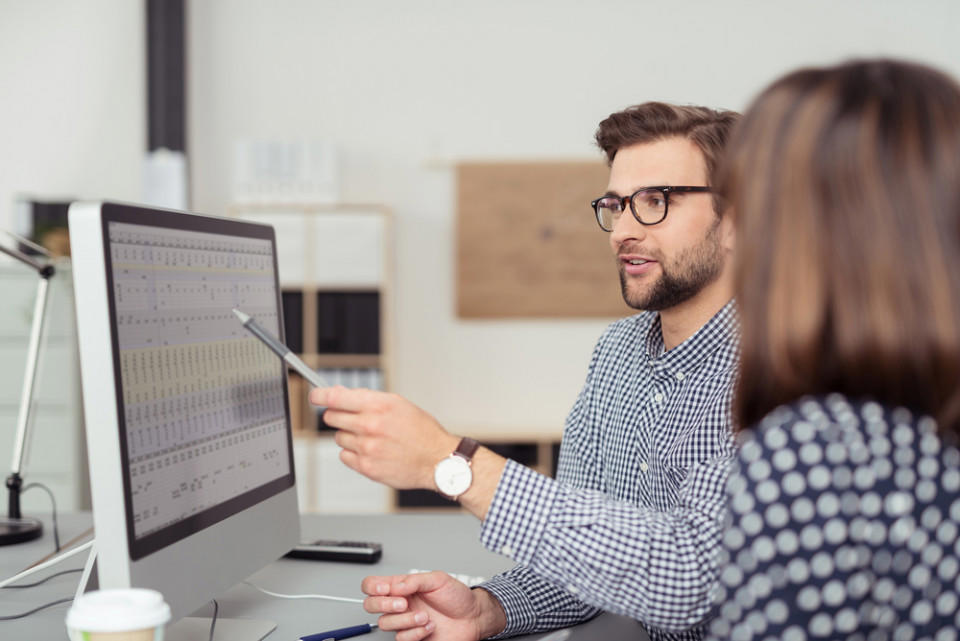 1. Prepare a Good Foundation – Train
Every experienced project manager will confirm to you that a project that is not built on solid foundations will either become complicated at some stage or fall apart right away. A common mistake is that there is somehow "no room" for the basics, for the foundations, and then everything is solved on the go. One always encounters something one could not have counted on beforehand, which is why it is good to have three basic elements planned: time, people, and finances.
Start with Work Breakdown Structure (WBS) so that you know what's ahead for you. Go through the WBS with your team first, before you start working on the project because you will almost always find something to add. And the mind map, which you prepare using WBS, is ideal for marking new tasks.
Plan capacities realistically – so that all employees are utilized optimally and at the same time the project moves forward. With Easy Project, you will not have to do complex planning than twice. Everything you set as part of resource management is immediately converted to a timeline in a Gantt chart.
Please have a look at the short videos in our Training Center and find out which of the tools will suit you. It's certainly better than finding out in the middle of the project that "I should have prepared that Gantt chart two weeks ago!"
2. Intensive Project Management Course for Free? Sign Up for Our Webinar.
Seeing once is better than hearing a hundred times. Webinar training gives you the opportunity not only to learn everything you need to know about project management but if something is not clear to you, you can ask straight away. If you really want to develop and use project tools in project management, learn from people who have completed hundreds of projects. In addition, you do not have to travel anywhere and in the case of Easy Project you also have to pay nothing. Take a look at both past and planned webinars!
3. Where to Start? Here.
We want to make things as easy as possible for you. That's why we tuned Easy Project to be a comprehensive yet simple tool. But it is clear to us that each project management software is different and that you may have been used to fewer functions, for instance. Here are the easiest ways to get started with us. And then continue.
Everything important in three minutes – watch a short video on how the new Easy Project 10.6 will help you and how we have improved the project management functions in it
Live onboarding training – a very popular and easiest way to start. In ca. 30 minutes, we will guide you through all the basics thanks to video tutorials. Settings, administration, and orientation in Easy Project | How to manage and customize your dashboard | Launching a new project and managing tasks | How to effectively manage your team
Project manager's bible – or User Guide. We don't just talk about Easy Project, but we provide valuable advice on how to do projects. Download it, for example, to your mobile phone and place it on the bedside table. :)
Detailed setting – if you like Easy Project, you can customize it for your company or specific project step by step thanks to this guide.
4. Where to Continue?
Read (and not just books) – probably the simplest piece of advice, but also one of the most useful. Many books have been written about project management and it is clear to us that you know how to use Google. But we can recommend a blog where you will learn in various articles how to manage projects right now, also with regard to all the unpredictability that current times bring. At the same time, you can be sure that this is always 100% original and tried and tested advice (unlike many blogs using the "ctrl + c + ctrl + v principle").
Ask – many improvements in Easy Project were created on the basis of suggestions from our clients, with whom we are in daily contact. We can also advise in situations where, as a project manager, you are unsure as to what to do next. Whether you need advice on a specific function in Easy Project or need to find out how to get your project going again, we are here for you.
Find out answers quickly
– it is quite possible that you will want to ask us something we have already helped someone before with. You may find all important information in the Frequently Asked Questions section, from the main benefits through the software requirements for the server solution and security to how the updates take place.
5. Suitable Documentation
To help you find what you need really quickly, we have prepared clear documentation for you instructing you how to work with Easy Project:
Summary
An answer and a specific project management tool exists for most of the situations you encounter when working on projects. At the beginning of each project, take the time to create an honest mind map, which will help you better plan the capacity of your resources and teams. Get advice from experienced senior designers - either through webinars or through quick videos on our website or in the training center. If you are surprised by something, feel free to contact us, and together we will set everything so that you bring your project to a successful end.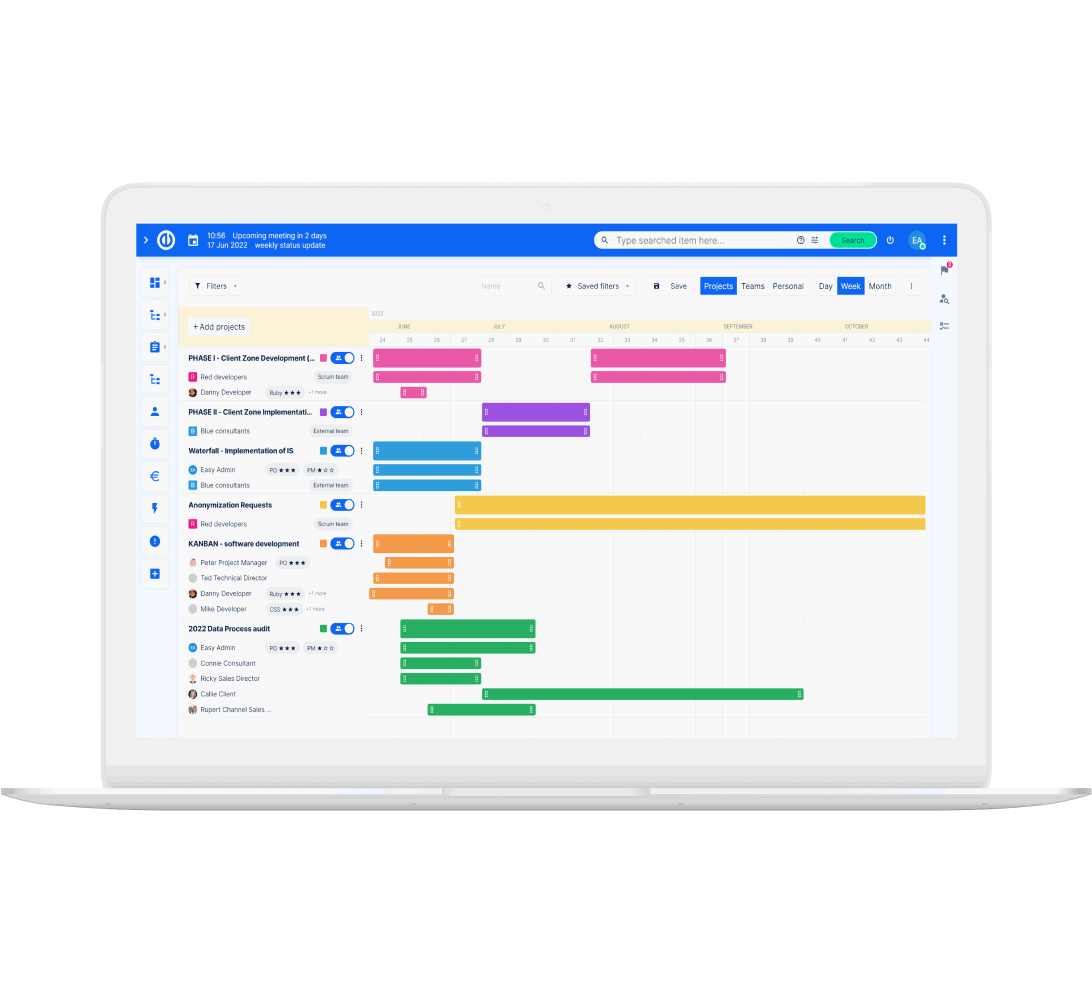 Learn to manage projects thanks to really useful tips? Easy.
Get all powerful tools for perfect project planning, management, and control in one software.