Best Tools for Digital Project Management (Part 1): How Digital Project Management Differs From Classic Projects and How to Have Firm Control Over Them
There are several differences between "classic" and digital projects, which are also reflected in project management. The digital project managers also play an extensive role here – they should have an overview of UI/UX, graphic design, coding, and analytics.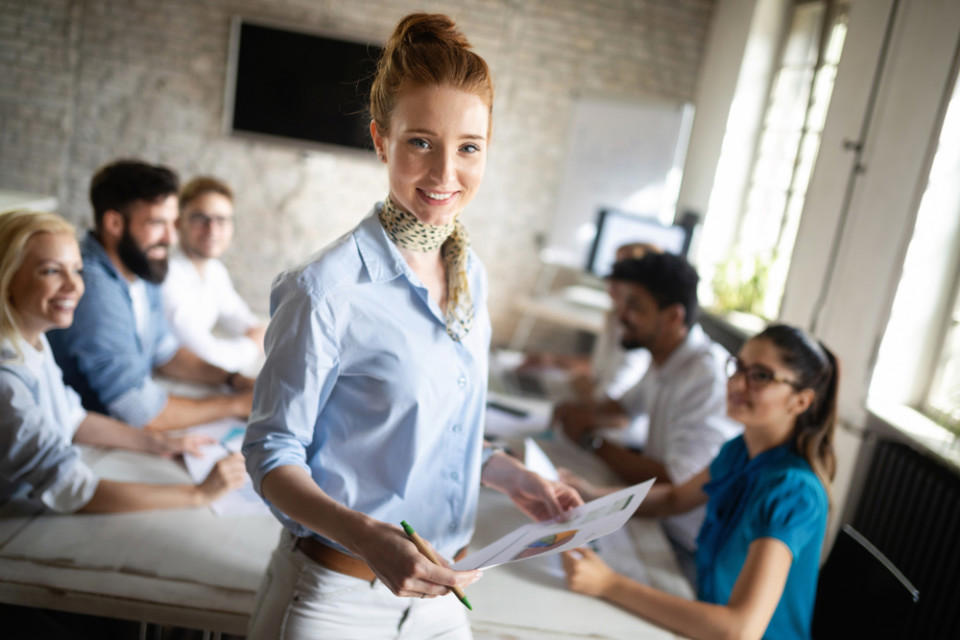 Does that sound like too much? Rest assured that digital project planning is easy to handle if you have a good and working process ready. And we will help you with that now.
Basics Remain the Same
Every project manager needs to work with the basic steps of work and process management, even for digital projects. Related to this are individual tools that will help you ensure the smooth progress of your project (you may be using some of them already now). In our experience, an entire portfolio of functions is required, primarily Work Breakdown Structure (WBS), Task Dashboard, and the Meeting Calendar.
Yes, it may not sound too surprising, but a project in which you plan meeting times in advance (either online or in-person) can save you several hours later on. It often happens to us, for example, that we are unable to plan an urgently required meeting as our calendar is already overfilled.
The whole project will then become delayed by a day or two. Therefore, it is better to schedule so-called fixed meetings (and there will be more than enough of them in the process of the digital project) in advance. As we say, it is better to cancel a meeting than not to be able to schedule one.
And one more tip: Most digital products (such as a website or application) need to be tested and then modified according to the test results. Therefore, do not forget to set aside time in your planning for these tasks, which usually require a lot of time.
How to Respond to Unforeseen Changes
If you could prepare for unforeseen changes, they would not be unforeseen. That's why it's a good idea to master those project management tools that allow you to quickly adapt your workflow to any situation. Agile project management is used in most digital areas worldwide. Within Easy Project we offer several tools:
Sprint Dashboard – allows you to continually monitor your team's performance and achievement of goals to which it has committed.
Agile Board for Scrum – thanks to the drag & drop function, you can conveniently move tasks from the backlog to sprints. The status of the tasks and the responsible person related to it will automatically change according to the current stage.
Kanban – personal and team boards – getting an overview of which tasks await you is easy with this very popular methodology. If a task needs to be prioritized, you simply "drag & drop" it where it belongs and everyone will see the change immediately. Additionally, you can add the module to any personal page.
Time Tracking as It Should Be
You may encounter some tasks for the first time when implementing a digital project – such as keyword analysis or A / B testing. It may therefore be somewhat difficult for you to determine how long these tasks will take. When creating the Cost Breakdown Structure (CBS), you provide a time (and financial) estimate, but it will be important to keep track of it, especially if you outsource any of these parts of the project to third parties. The solution is to use the Time Tracking function – users can create weekly timesheets here, and you compare them with the estimate in CBS and then approve them.
Also related to time tracking is Project Controlling. It deals not only with monitoring the financial point of view but also with the time worked on projects and the capacity of your resources. You will certainly appreciate the early warning system, which will alert you e.g. about the risk of exceeding the project budget. The most detailed tool is Earned Value Management, thanks to which you can easily measure your project's performance and progress.
Whatever You Have Done Once, You Can Do Faster Next Time
If you have a digital process behind you (start, process, product testing, optimization, and startup), hat off. Most likely, a new project is waiting for you soon. Let's see how to manage project management even more comfortably this time.
Project Templateswill help you the most to save time. We have prepared for you Easy Project templates for the most common types of projects, which you can then customize according to the project that awaits you, as well as your project management style. In terms of digital products, product development templates will be of particular interest to you.
After you get the experience with the first project, you will also know which functions, tools, and reports you use most often. You may thus customize what you see through the Personal Dashboards feature. For example, let's say you can use the calendar, resource usage module, and performance on selected KPIs. Similarly, the following will also be able to customize their boards:
project team members
team heads
portfolio manager – which may, BTW, be your case
Scrum master
CEO
Summary
Digital project management differs in several ways from the management of the "classic" projects. The basis is the same – good preparation when planning work and setting aside time for subsequent (A/B) testing and optimization. However, to prevent your digital project management from getting out of hand, you will need special tools for agile management and time tracking.
And after your first successful digital project, you can easily customize our preset templates, which will save you a lot of time next time. We keep our fingers crossed for you. If you have any questions, just ask!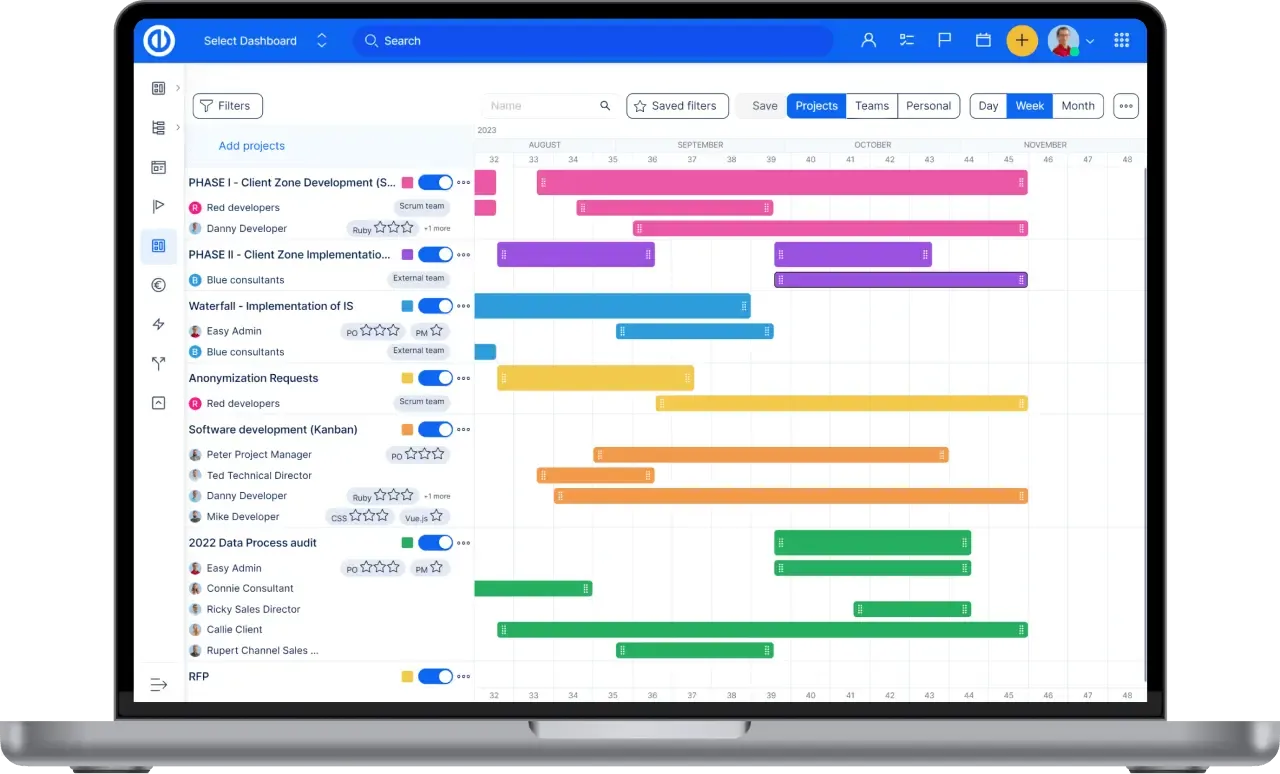 Managing digital projects the best way? Easy.
Get all powerful tools for perfect project planning, management, and control in one software.