Resource Dashboard Plugin Extends the Power of Resource Management
Would you like an ultimate visual overview of all your resources on one-page dashboard? Take just one look on this dashboard and get instant insight about your company/project KPI's and resources.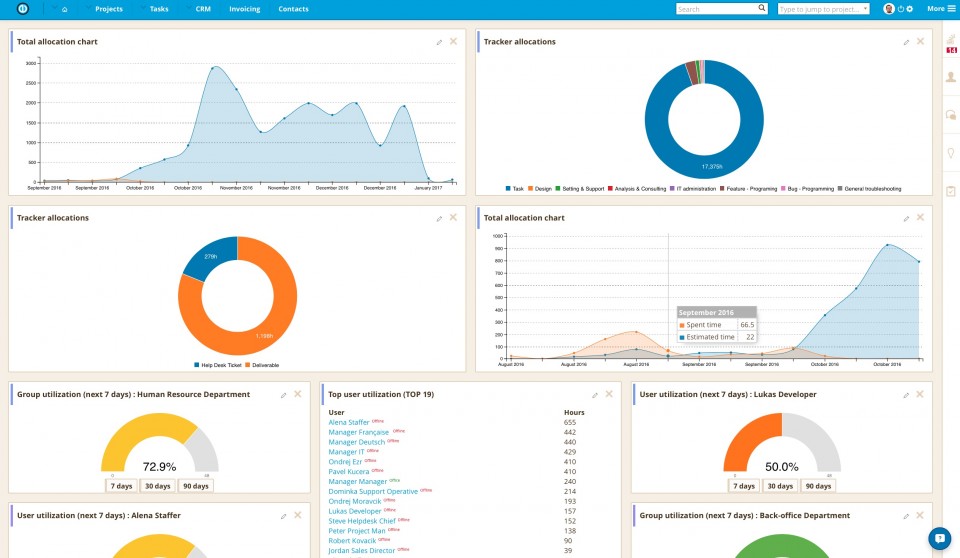 A new Resource Dashboard plugin for Easy Project is now available to purchase via the Customer Portal. With Resource Dashboard you can get an overview of hour allocation. You can instantly see the most and the least loaded workers, see on which types of tasks the most hours are allocated and use great Gauge diagrams for utilization of each of your workers time on different time periods. Also, you can get an overview of total hours allocated and control for any abnormalities in allocation.
Key features of Easy Project Resource Dashboard plugin
Lists of most and least utilized users

User utilization Gauge diagram according to allocate hours

Working hours utilization of a group of users

Pie chart for trackers allocations - hours allocated for different types of jobs

Total allocated hours for both past spent time and hours allocated in the future