Easy Project Business
The Easy Project Business variant includes all the basic project management tools from the Essentials plan, supplemented by resource management, attendance, task scheduler, project budgets, financial statements, controlling and cash flow.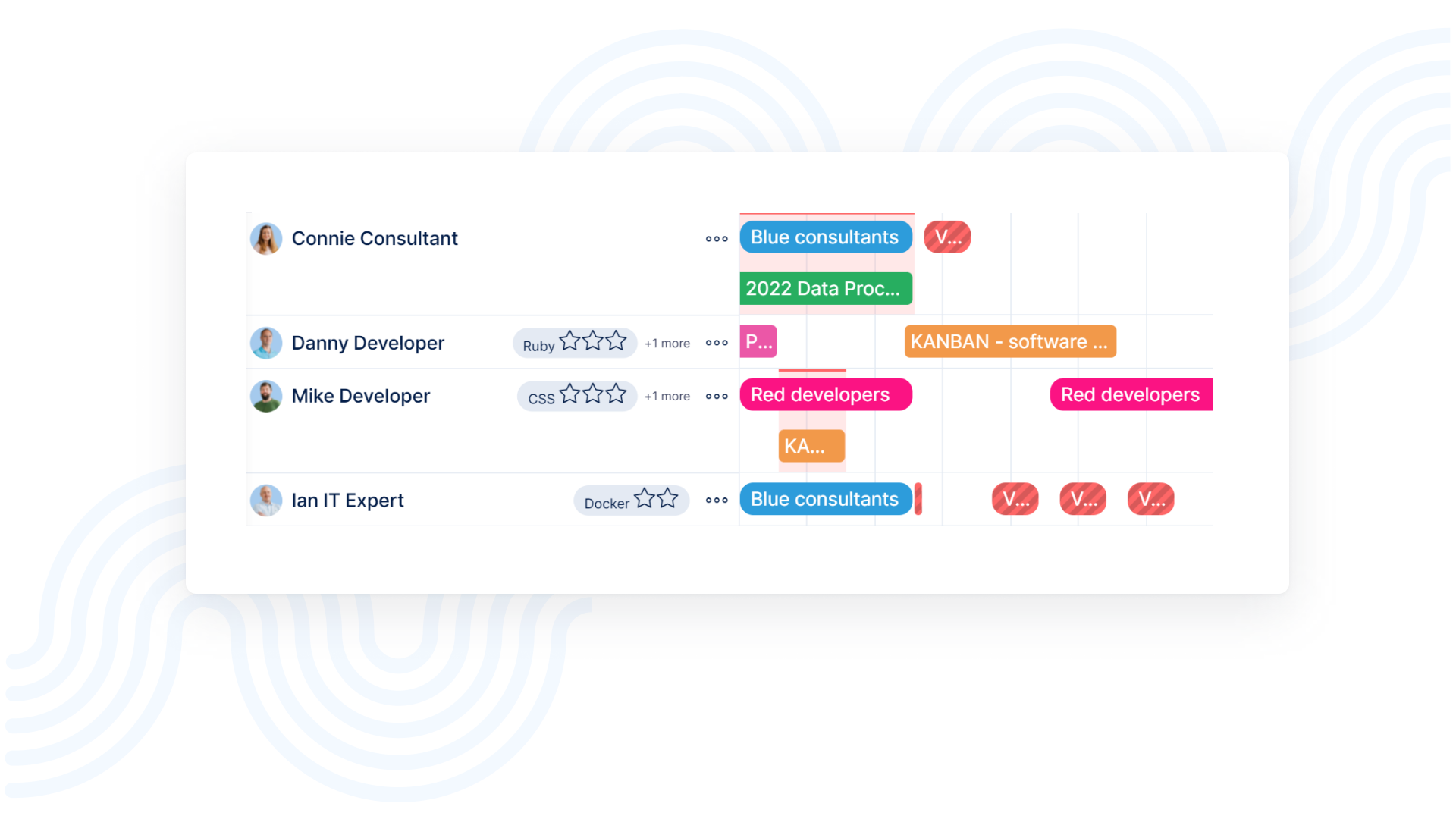 Agile Resource Management
A brand new module for a clear top-level assignment of teams and users to projects, including built-in skill management. Experience harmony in projects, teams, and people collaboration at your fingertips. Handle your resources in an agile way. This module represents the next-level optimization for your resources.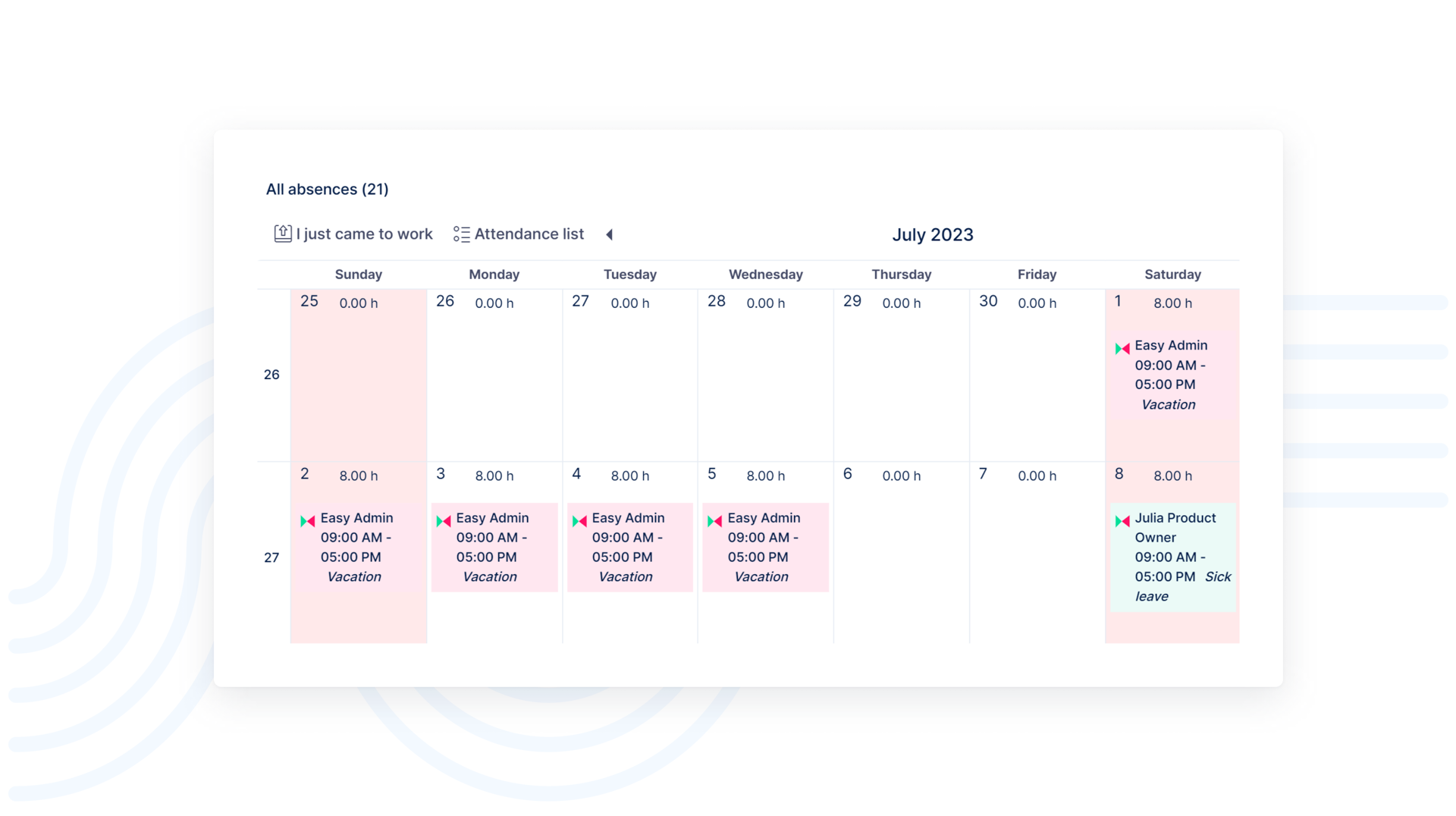 Attendance Dashboard
This dashboard gives you a snapshot of when your employees and/or colleagues are present at your business office, home office, have break or are absent. It allows you to easily create custom reports for the Finance office's budgeting needs.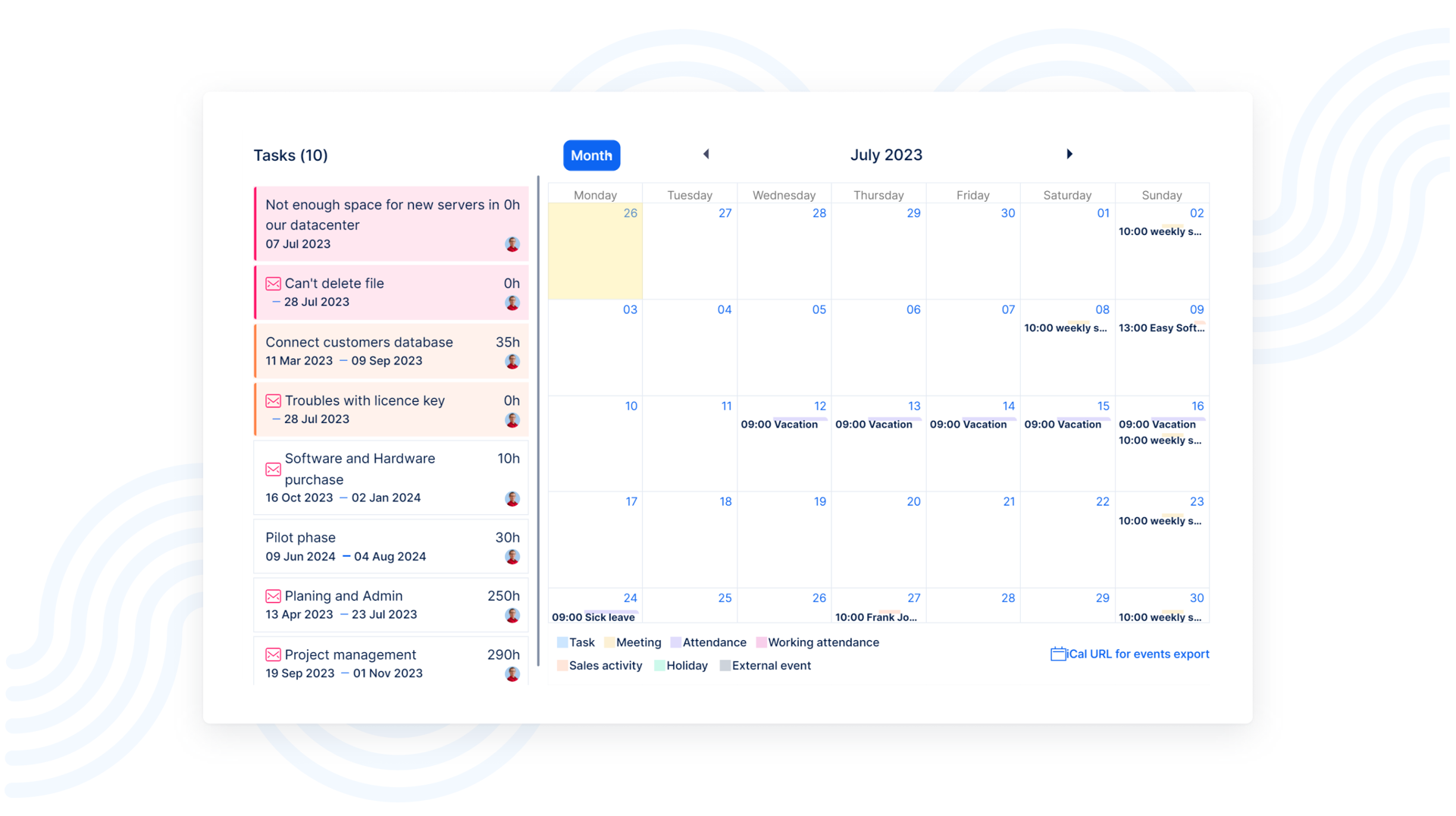 Calendar
With Calendar, you can plan and assign tasks for yourself or for other users directly on your calendar. You will immediately find out when a user is busy with other scheduled events such as meetings, business activities, or other assigned tasks. It also shows the attendance of users, making it impossible to plan assignments during their absence.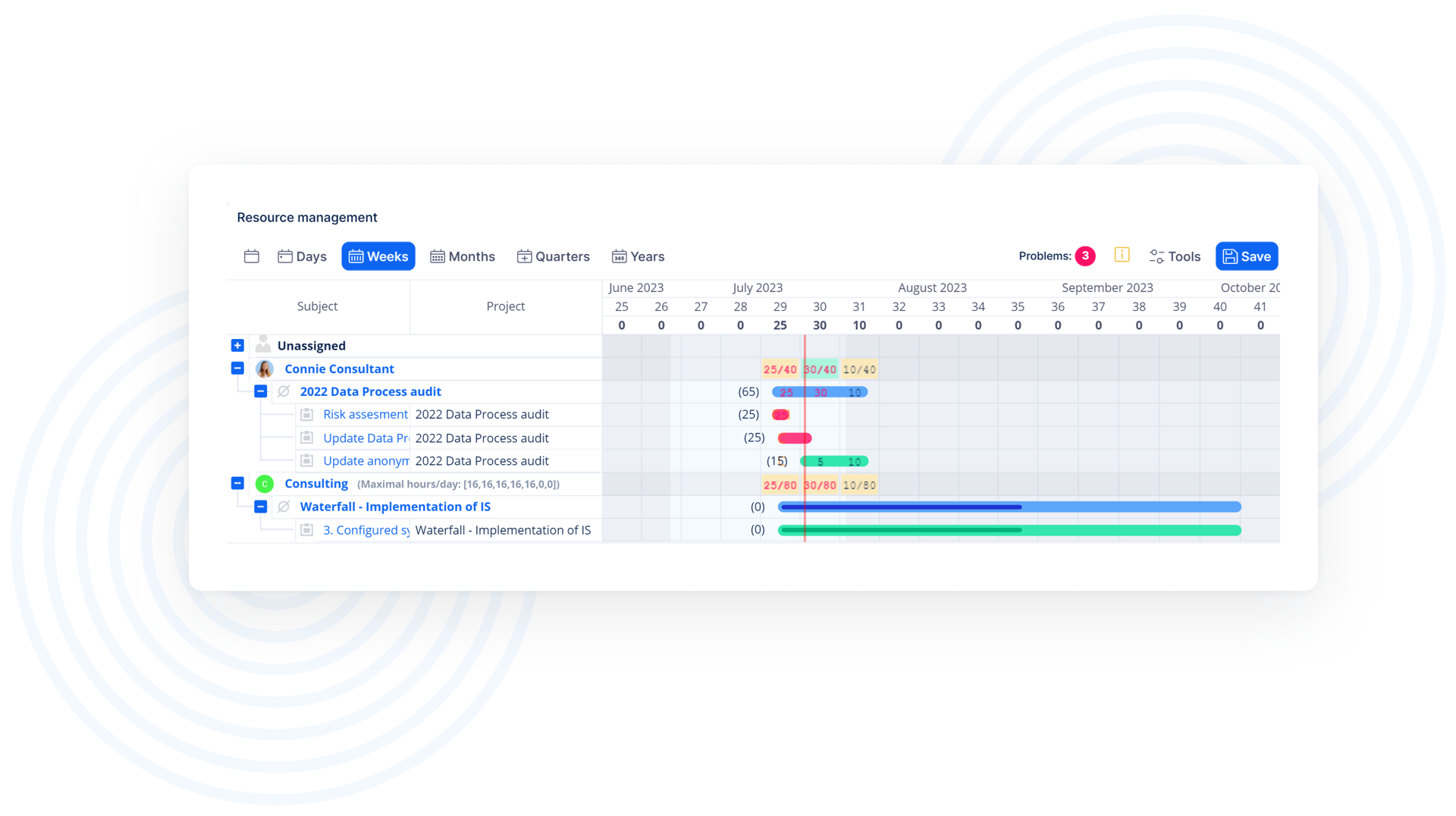 Resource Dashboard
The Resource Dashboard shows you the most/least loaded users, task types with the most hours allocated, and diagrams with visualized workers' time utilization. You also get an overview of the total hours allocated and control over any discrepancies in allocation.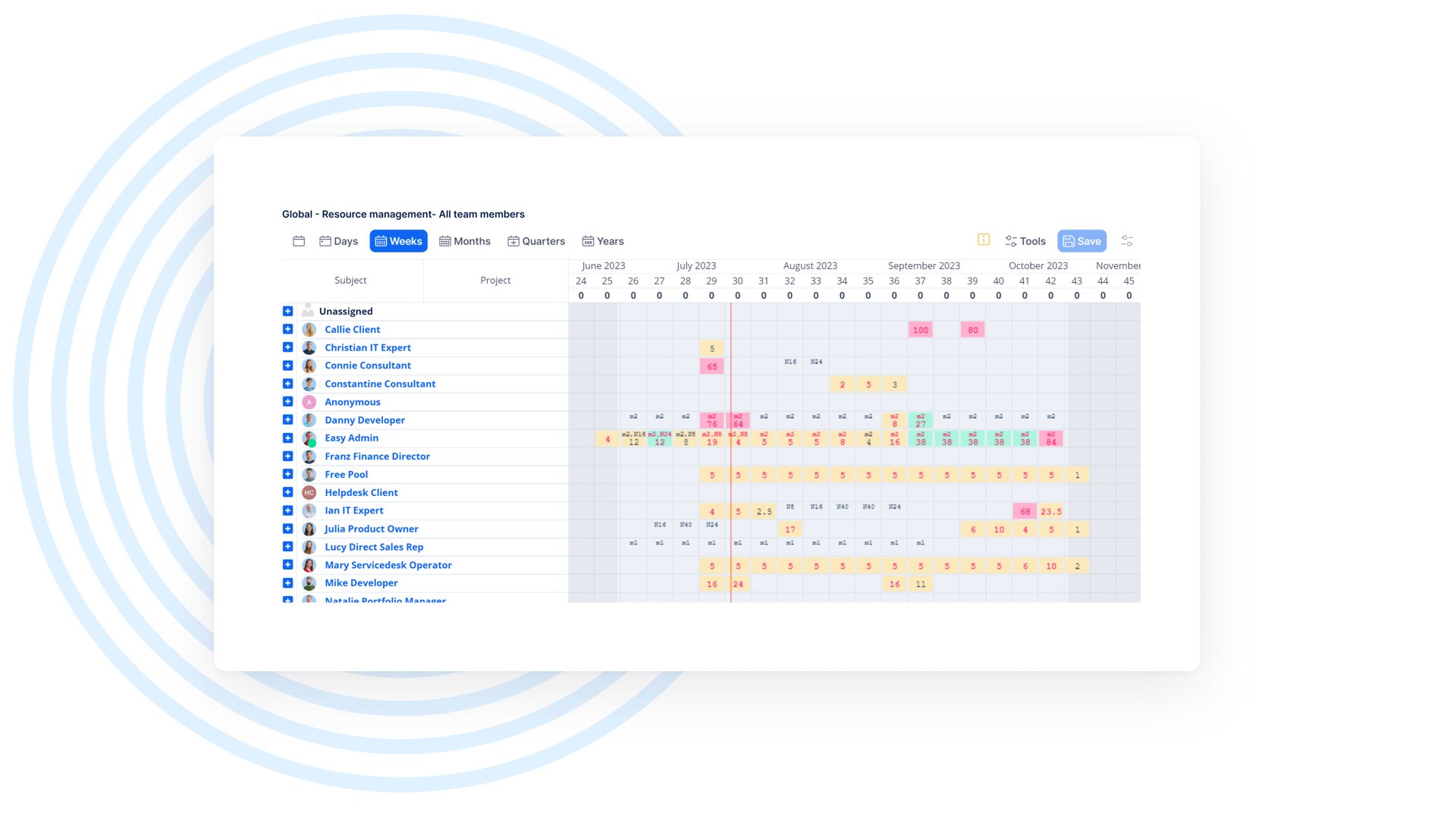 Resource Management Master Plan
Efficient utilization of resources across all projects and an instant overview of under-resourced projects are easy with the Resource Master Plan. Tasks can be assigned according to employee expertise while keeping each person's workload balanced.
Attendance Management for vacation approval requests
Efficient time utilization can be jeopardized by employees' irregular attendance. With the Attendance Management system, workers can log and plan their attendance, and managers can access the attendance plans and statistics of all users.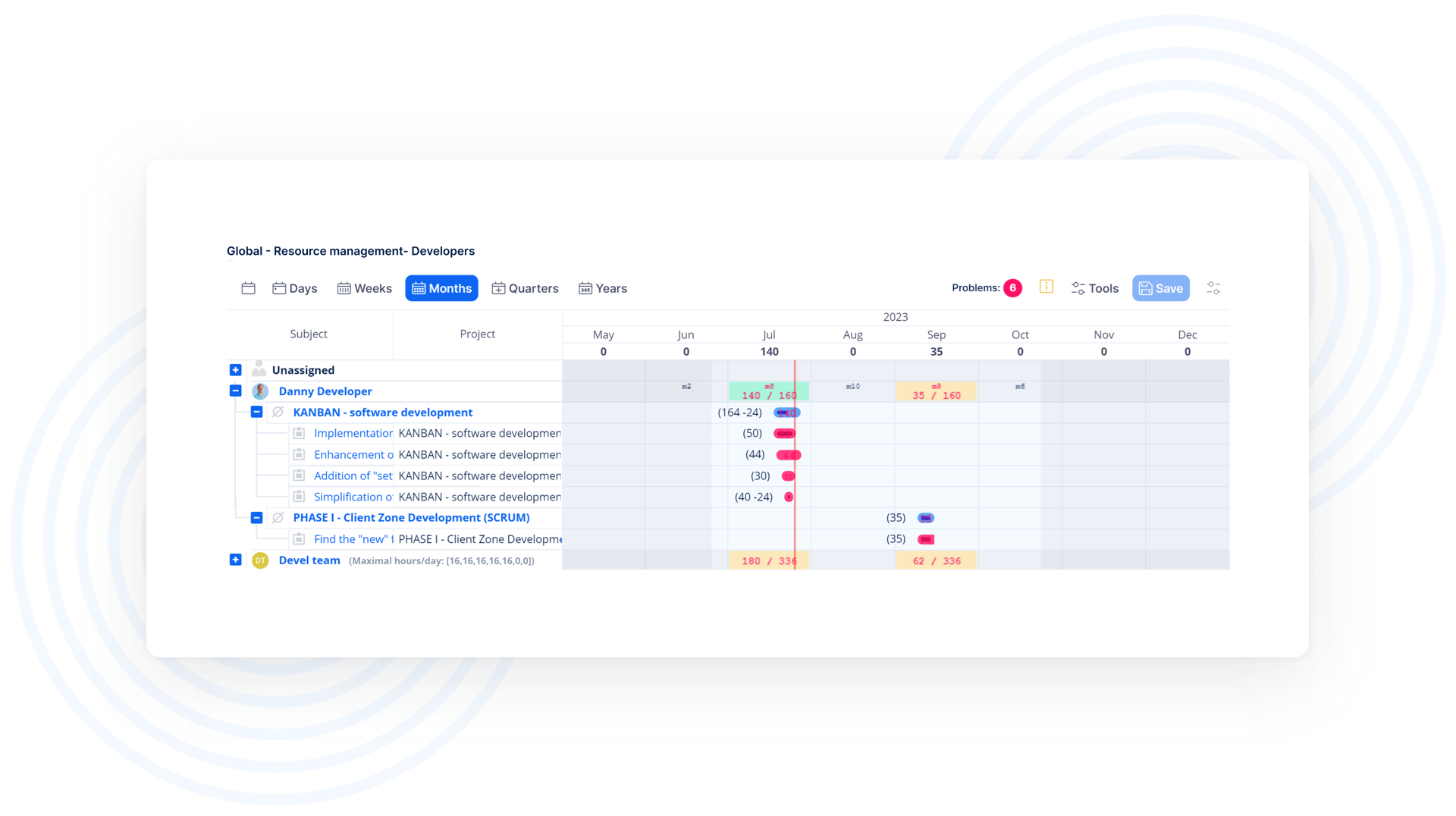 Competency Management
Using Competency Management, you can identify the full capabilities of your company, determine the competencies of your workers, and consequently effectively utilize available competencies by giving clearly granulated projects and setting project plans.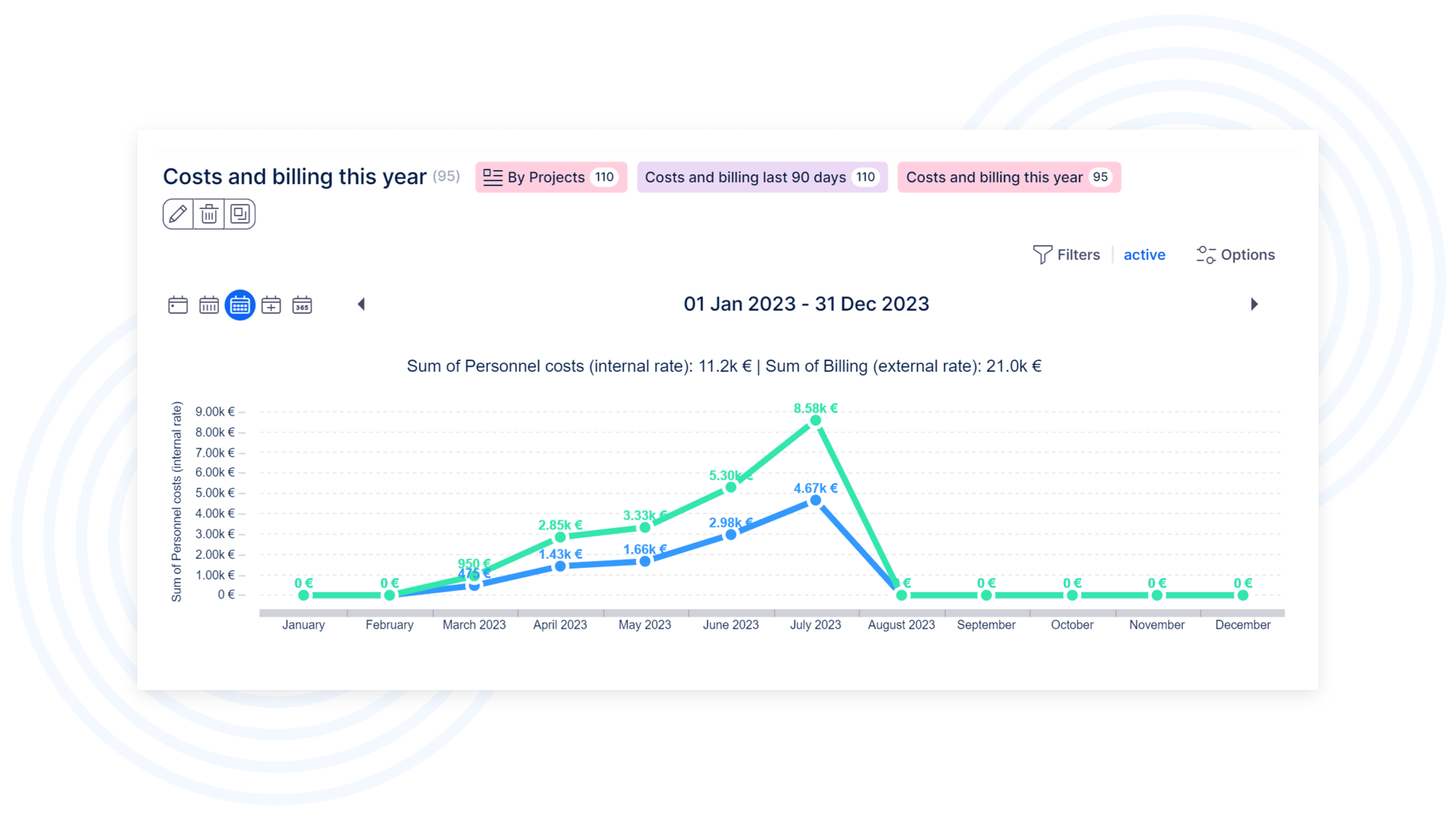 Payroll and Invoicing Dashboard
Tracking payroll and invoicing operations is a high priority for any business. Understand you payroll and invoicing sheets at a glance. See which invoices have been paid, are due or overdue - so you know what money you're owed and who you need to chase up.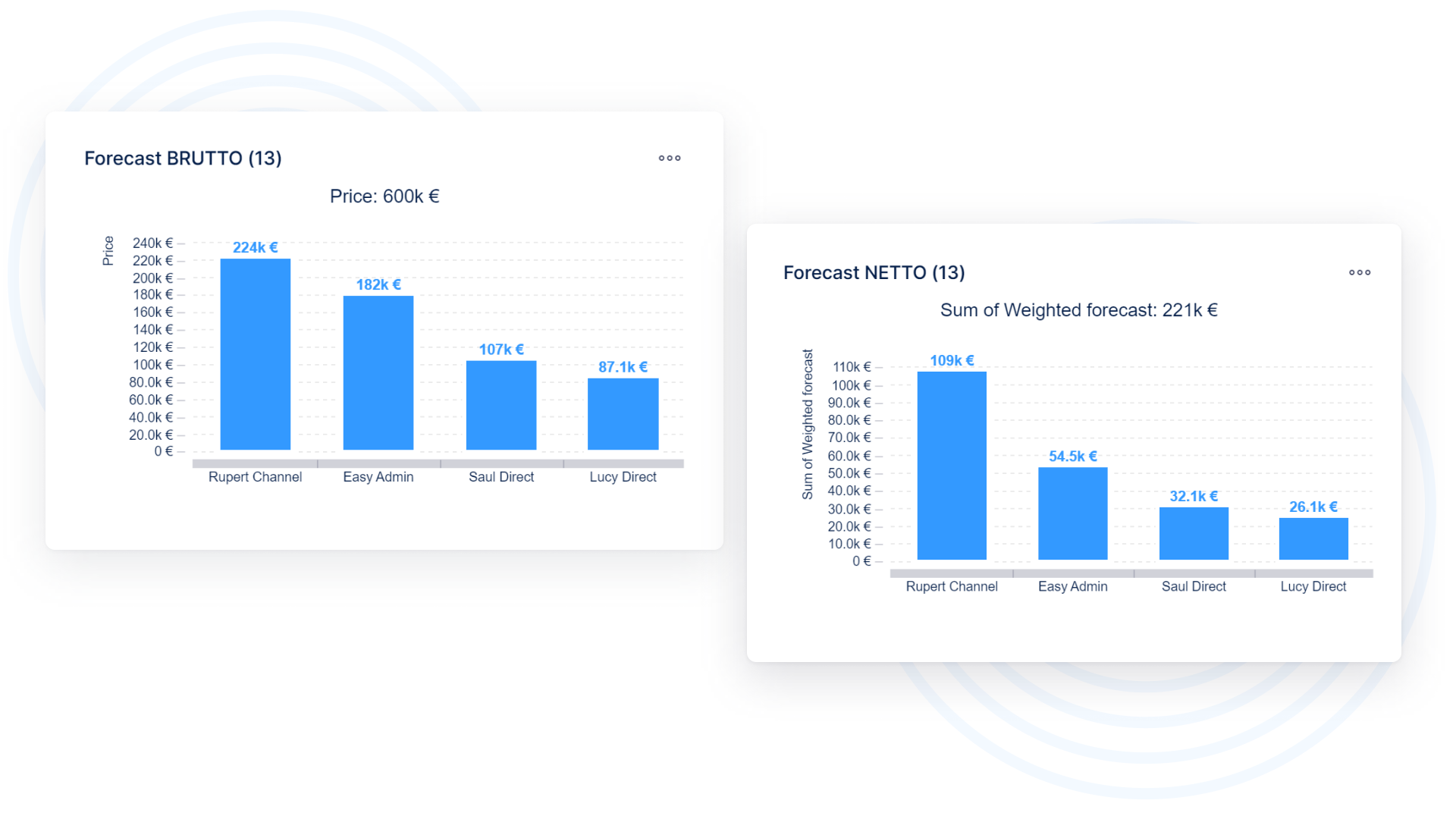 Finance Dashboard
Reporting of financial operations is an integral part of financial management that helps in reporting the financial aspects of a business service to various stakeholders in the organization that consumed this service such as the business unit heads, department heads, or account heads.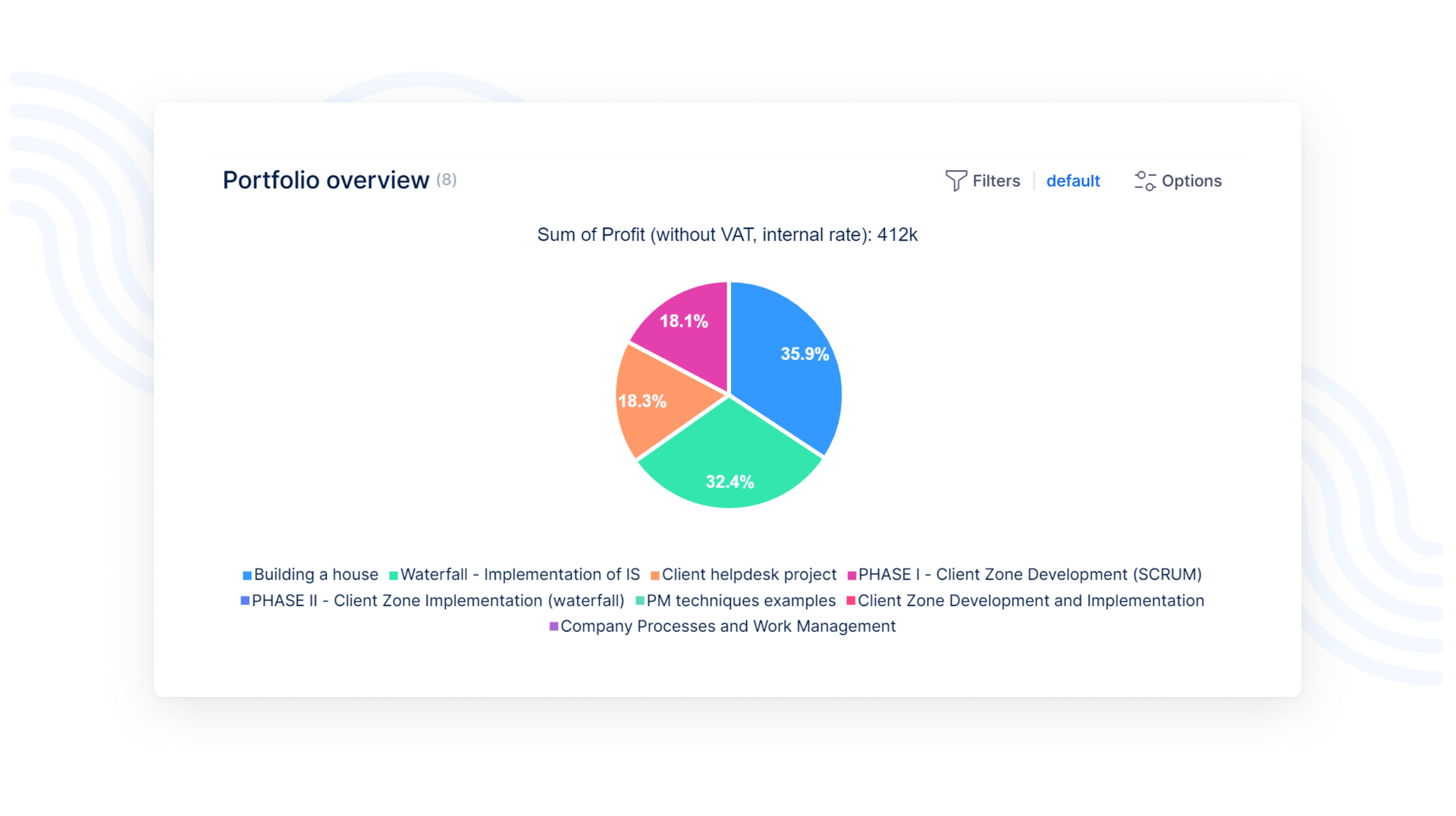 Budgets Statement Dashboard
Budgets Statement Dashboard is an interface for the financial managers and analysts to quickly view the significance of budgeting and forecasting data at a glance. Create budget and forecast plans. See projects with the highest revenues, total costs, and profits. Control plan fulfillment of your profit or compare any financial data with the previous period.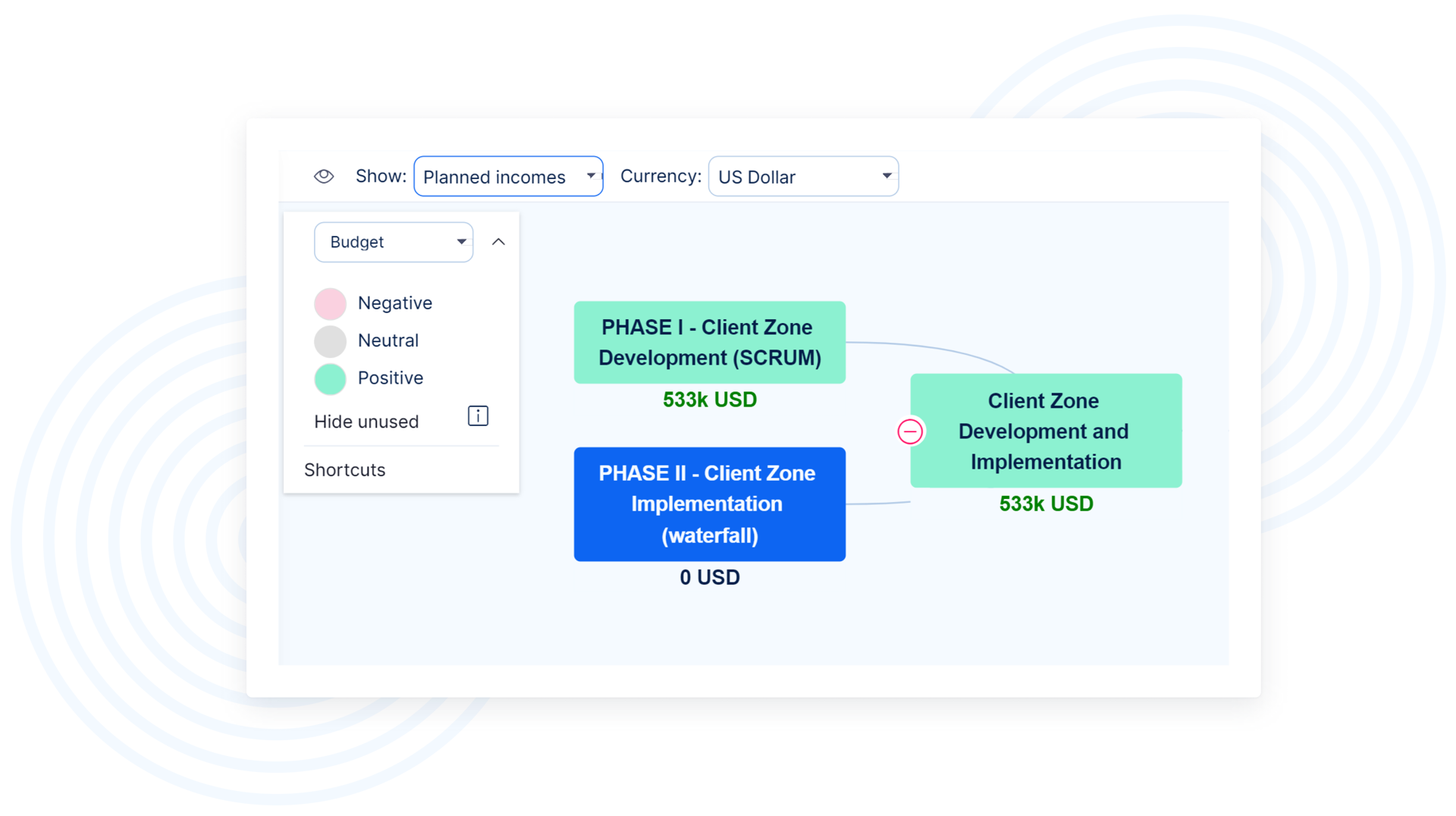 CBS – Cost Breakdown Structure
Cost Breakdown Structure (CBS) represents a breakdown of the costs of the various components of the Work Breakdown Structure (WBS) including all works or services done by the subcontractors. It is used to continuously compare the actual costs with the budget, and integrate to the cost control system.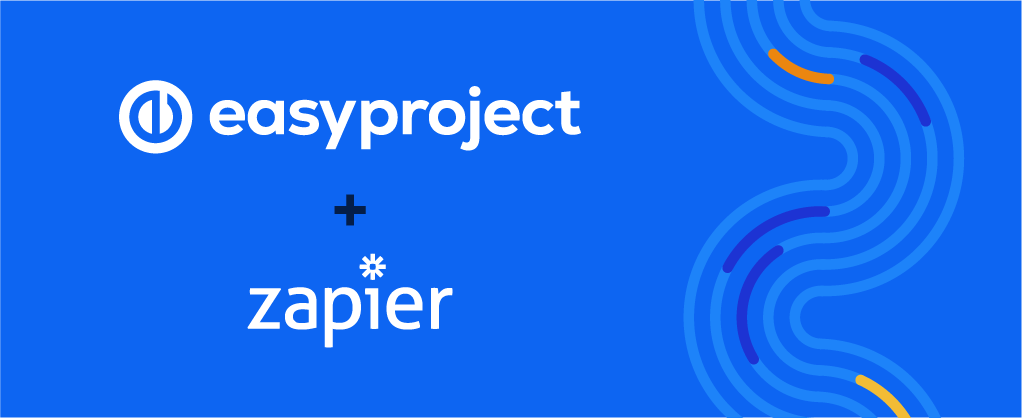 Financial data integration via Zapier
Wondering how to connect Easy Project with XERO and other accounting systems? Simply through the Zapier integration platform, which allows you to manage your project budgets in near real-time. Read more in this article.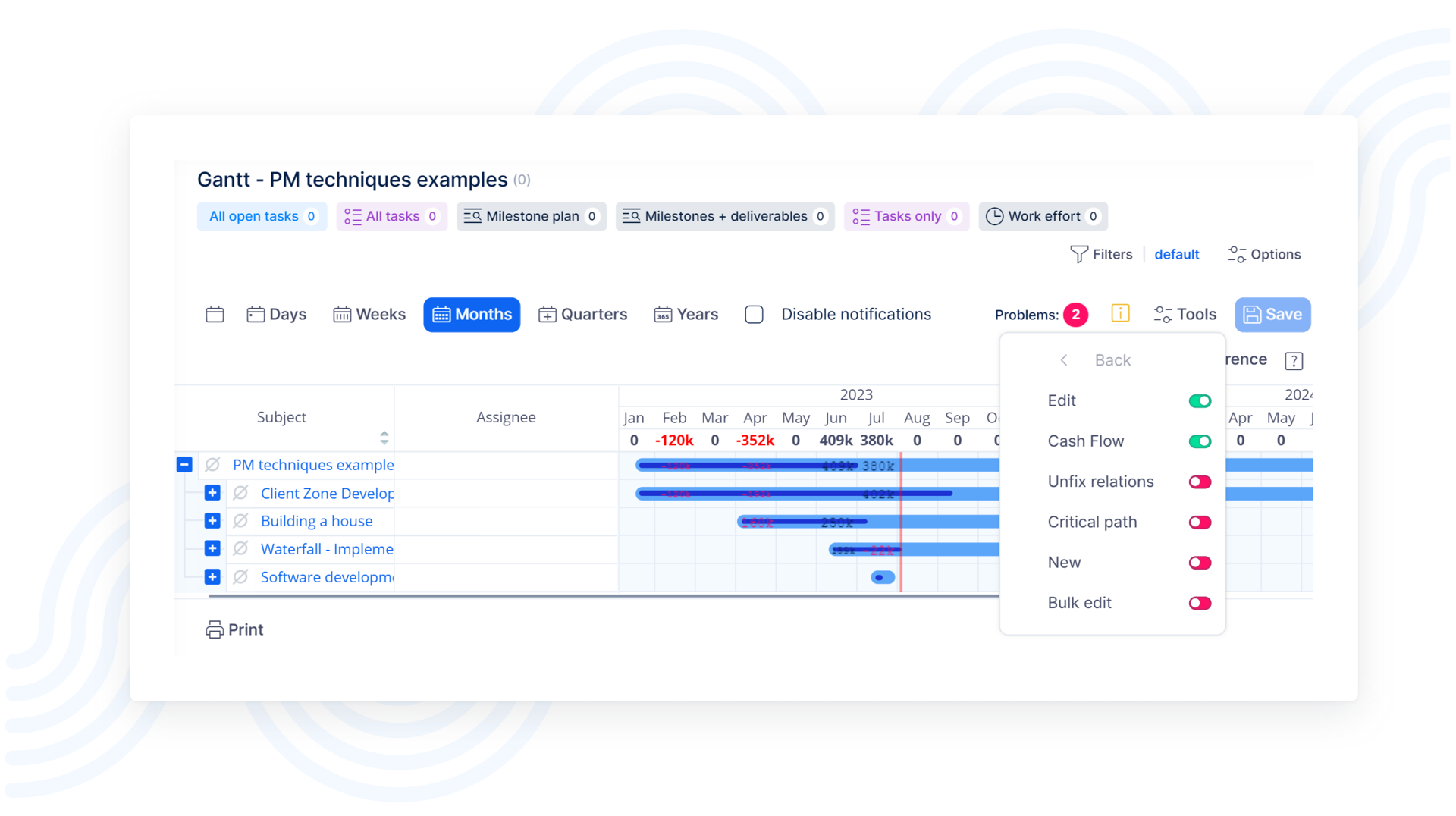 Cash flow in Gantt chart
To see cash flow in both project and global Easy Gantt, just select Cash flow under the Tools menu. Of course, Cash flow feature is only available when Money plugin is installed in Easy Project. Clicking on it adds a new horizontal line to the timeline. This line shows numbers representing the balances of planned incomes and expenses per selected period (day, week, month).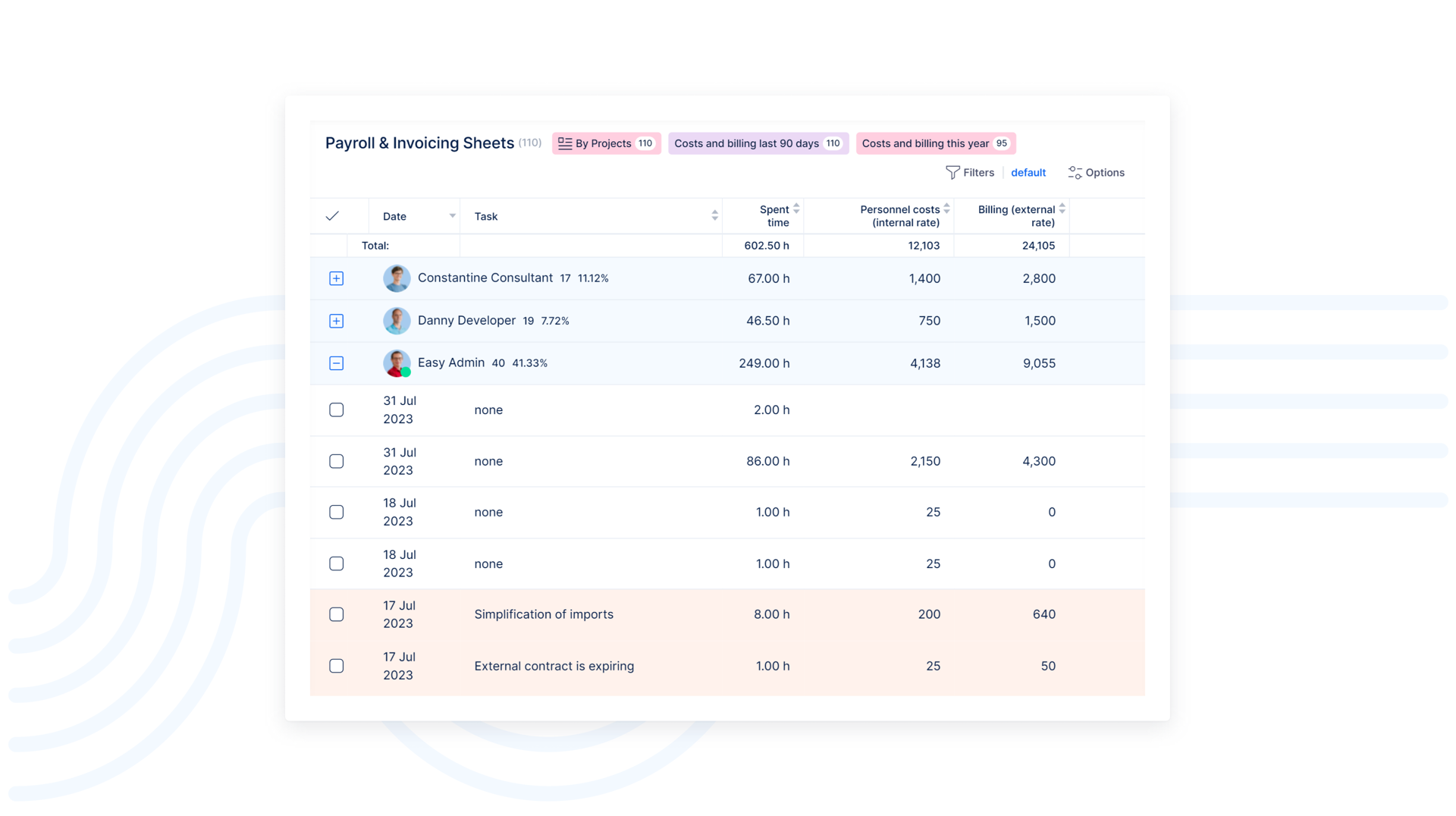 Payroll & invoicing sheets based on timesheets
By combining information from timesheets and internal/external rates, you can create invoicing and payroll sheets within Easy Project, which can then be sent directly to the client thanks to integration with CRM and Contacts.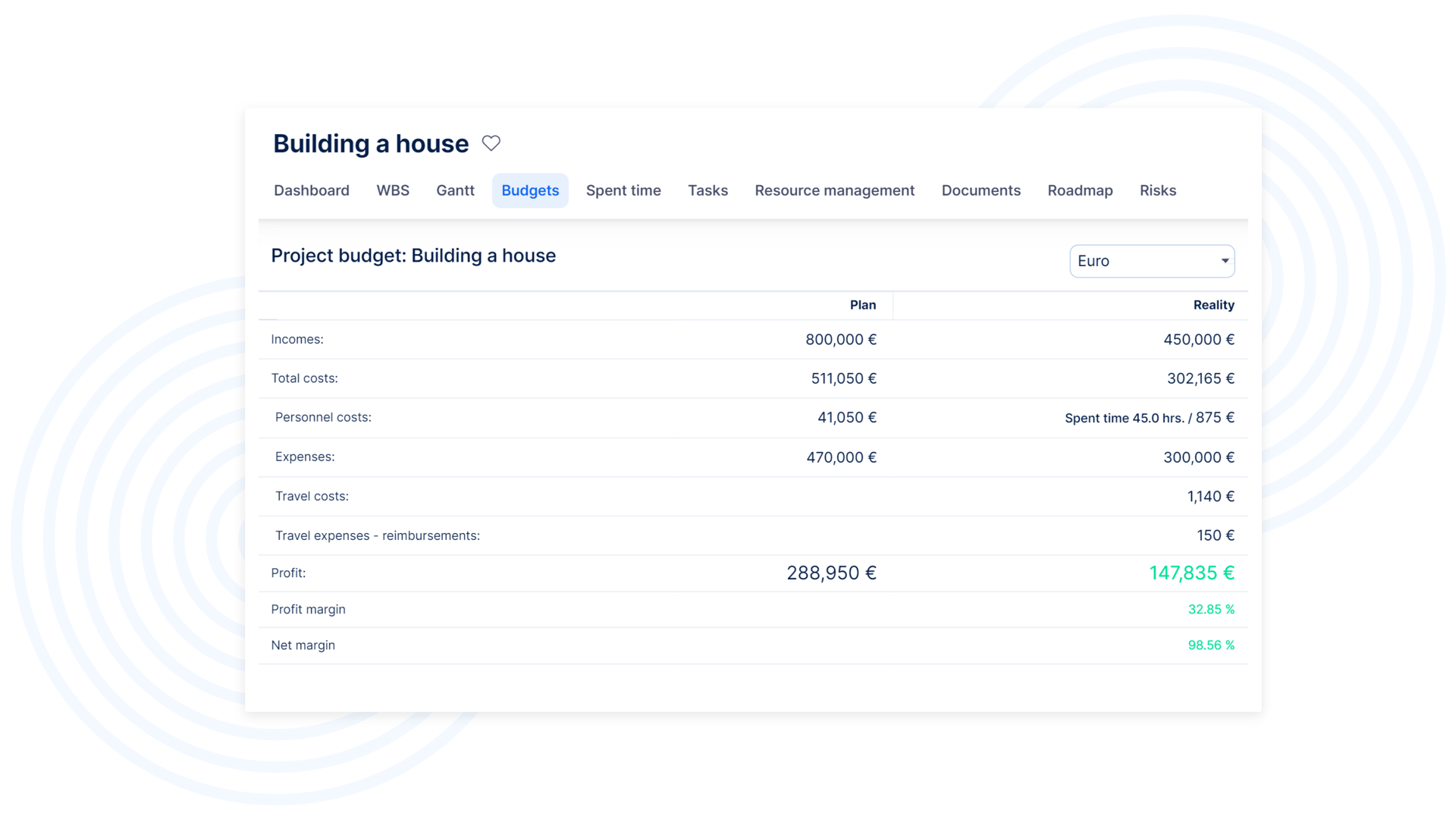 Project budgets for expense planning
Cost planning is a key to successful project management. Easy Project allows you to create project budgets and compare them to real spending. You can monitor revenues, costs, payroll costs and overall project profitability.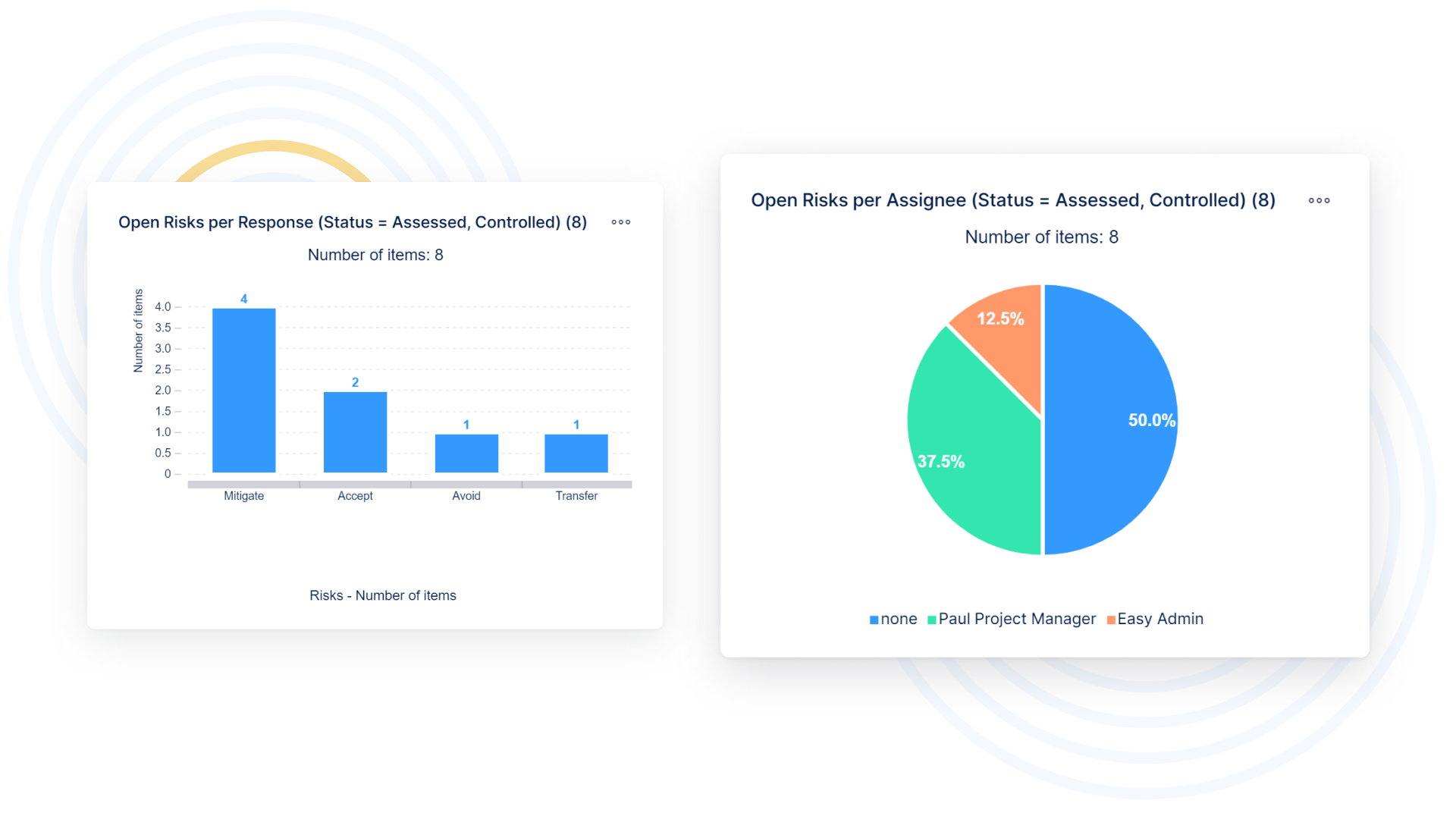 Risk Management
Risk Management is a mandatory process for each correctly managed project. This tool allows you to set the risk matrix through your organization, manage risks on projects and provide global risk reporting and overview for management. The global module is suitable for the roles of Line Manager, Risk Manager or Project Management Officer (PMO), while the project module is optimal for Project Manager, allowing him to manage project risks in a controlled manner per each particular project under his supervision.