Taking Your Software Development Beyond Scrum With Easy Project
The agile methodology that acts as the center of the Scrum approach to software development now prevails in organizations around the world.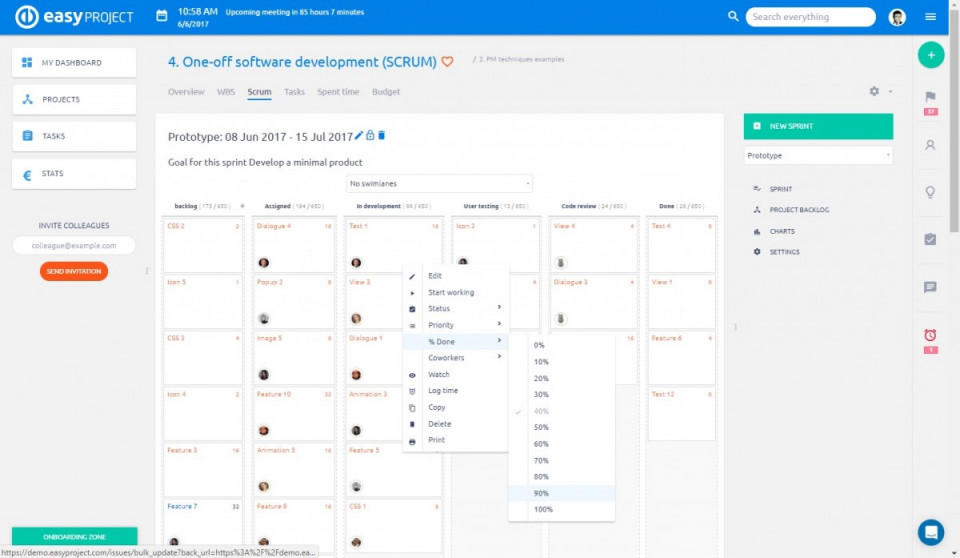 However, Scrum does not mark the end of it all. What if you could combine all the best project management practices in one place and increase the success rate of your project considerably? That's what Easy Project aims to achieve through its project management platform. The platform uses a Scrum board and sprints at its core, but then it goes a step further to include other tools that boost the performance of your entire team during a project. Here is how you can make your software development more efficient with Easy Project.
The agile management approach
Of course, Scrum is the most popular and reliable approach to developing software. With Scrum management at its core, Easy Project lets you develop software solutions with your existing teams. You don't need to hire more workers because that adds more burdens to your responsibilities. Create software repositories, manage software releases, and set up a central help desk with Easy Project to facilitate your project management teams.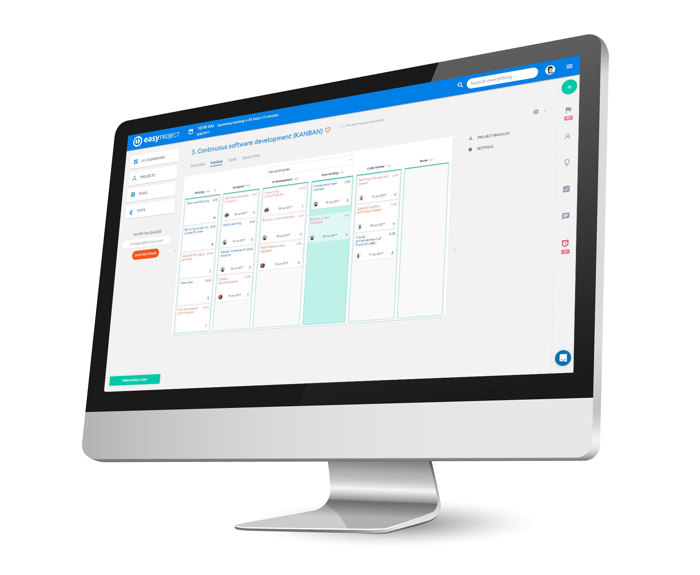 Agile board for Scrum & Kanban
Beyond the agile approach
Easy Project brings all the best practices of project management in one place, letting you create visual projects for most efficient management. Break down your projects into easy and achievable tasks with a WBS approach or by converting them into visuals with Gantt Charts.
The mobile project management
Mobile devices rule the modern era, and it is only a disadvantage of any software solution if it does not offer mobile compatibility. Easy Project allows you to be on top of your game at all times by allowing you to manage your projects on your mobile. Log in from your mobile, see where the project stands, update tasks for your project management team, and initiate accountability by looking at whether or not your teams have met your set KPIs.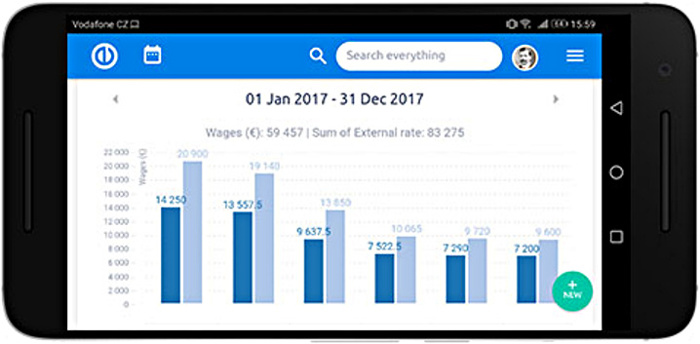 Easy project management for mobile devices
On-the-go planning
The agile approach requires you to continuously test your product while you are developing it rather than return to it after completion. For this reason, the Agile approach requires a quick understanding of changing roles and assigning tasks to the right people. Easy Project simplifies this process by giving you the power to assign roles, plan efficiently and change responsibilities of team members at any given moment. Collect performance data through detailed reports to know instantly how productive your decisions are.

Quick and visual ticket management
You can't guarantee the successful completion of a project unless you take proper feedback from your team members and implement them as you move on. The helpdesk module on Easy Project represents the tickets in the system visually allowing you to identify the most important ones with their colors. In addition to that, you can assign those tickets and their resolutions to the right people with a simple drag and drop feature. Double-check the people to whom you have assigned the tickets, and make sure they are working on them by looking at the help desk statistics.
You must understand that as a project manager that competition in the software market is tough today. For you to convince people to use your solution, you have to convince them that you are offering them the best. And that achievement of "the best" depends heavily on your project management approach. Optimize your every project with Easy Project and make sure you achieve the goals you have set at the start of your development process.