Why You Need an Easy Project Private Cloud
Cloud computing is all the rage these days and there has been a significant increase in the utilization and adoption of cloud computing across organizations, as well as individuals.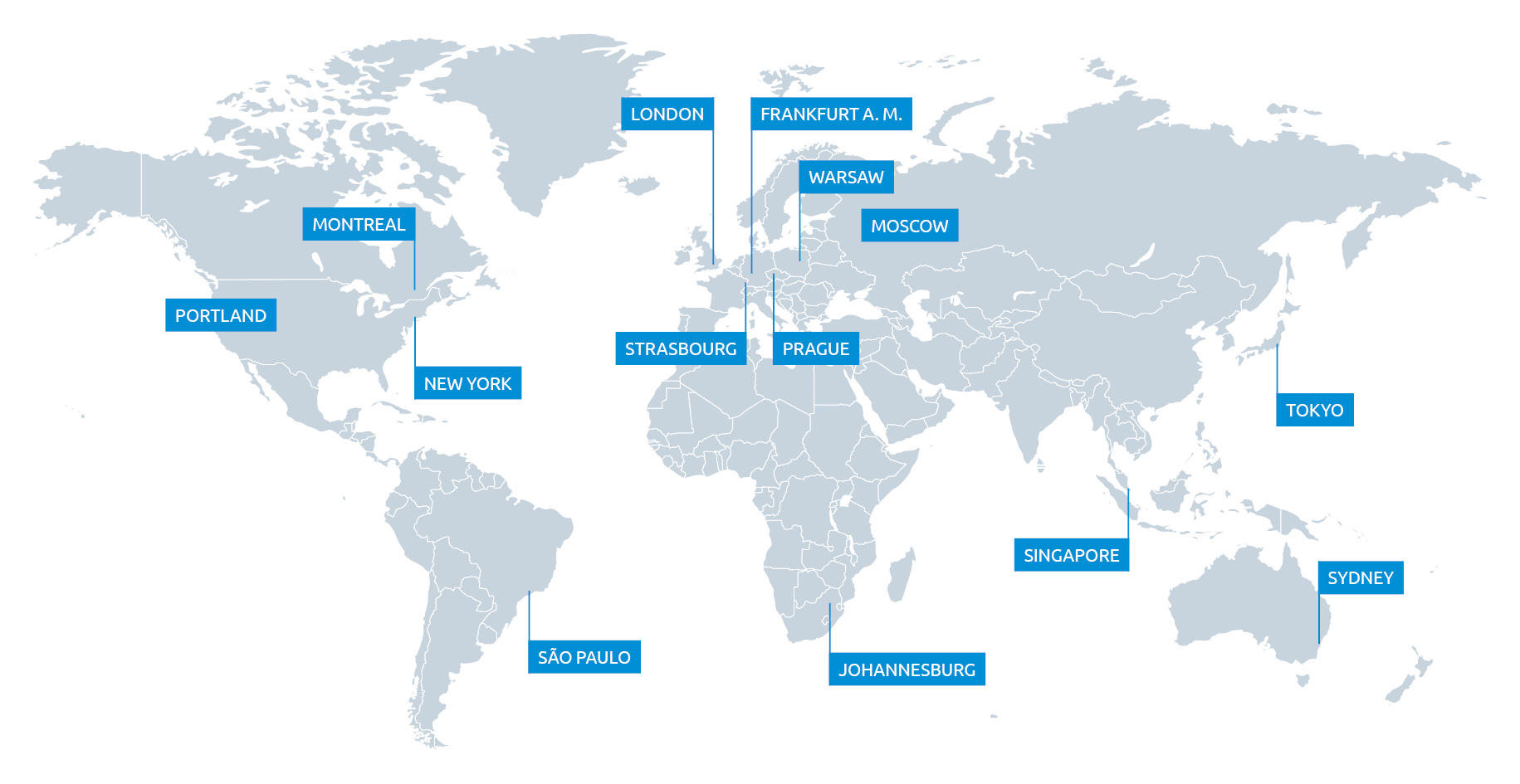 What Is a Cloud?
As reported by GlobeNewswire, "The global cloud computing market size is expected to grow from USD 371.4 billion in 2020 to USD 832.1 billion by 2025, at a Compound Annual Growth Rate (CAGR) of 17.5% during the forecast period."
The textbook definition of cloud refers to the access of software and databases through servers that exist over the internet. These servers, known as cloud servers, are hosted by data centers at multiple locations across the globe.
Cloud computing essentially means that you can store, access, and process data, information, and programs over the internet using cloud servers, instead of your computer's physical storage.
There are multiple types of cloud deployment options, namely public cloud, private cloud, hybrid cloud, and community cloud. For now, you only need to know about public and private clouds, and the differences between them.
Public Cloud vs Private Cloud
The names of these terms pretty much give away the crux of the differences. The public cloud refers to a structure of cloud service that is operated and rendered by a third-party external service provider that provides services to multiple clients.
A public cloud service provider uses the same essential infrastructure to provide services to multiple clients and they share the same network devices, software, and hardware. Public cloud services are provisioned through remote servers, accessible to customers via the internet.
A public cloud is the most commonly deployed type of cloud service because of multiple reasons. Firstly, since the public cloud eliminates the need to purchase designated hardware and software, it's relatively cheaper and you can also save on maintenance costs.
Public clouds also offer convenient and cheaper scalability because you can increase the scope of service and storage that you're acquiring at any time by just paying more.
On the other hand, there are notable downsides associated with the public cloud, such as security, flexibility, lack of control, lack of customization, and minimal access to back-end processes.
While the public cloud might suffice for some businesses, a lot of them gradually realize the need for a private cloud. As suggested by the name, a private cloud refers to a structure of cloud service that is not shared and is dedicated entirely to a single organization.
With all of the cloud computing resources owned by the organization itself, it can have the entire cloud to itself, which is something that a lot of organizations would desire.
A private cloud can either be based at an organization's own site or can be hosted by a third-party service provider that dedicates a designated private server for your organization.
What Are the Perks of Private Cloud?
There are numerous benefits associated with choosing a private cloud service over a public cloud service.
1. Security
A private cloud is as secure as it gets. A private cloud gives you a greater degree of control over multiple aspects of storage and accessibility, and you get to ensure the privacy of your sensitive data by choosing where to store your data, how to monitor it, and who has access to it.
2. Control
Since a private cloud network is dedicated to a single organization, there is a higher degree of control that can be exercised, in accordance with your needs and requirements.
3. Flexibility
Private clouds can be configured to a much higher degree in order to optimize it in accordance with your business needs.
4. Scalability
Private clouds are more scalable, and you can scale the resources up or down with an increase or decrease in your usage, respectively.
5. Stability
Private clouds are often considered more stable and with effective backup systems in place, you can ensure that even if you lose your data, the backup and recovery systems kick in and your operations do not get affected.
Reasons to Opt for Easy Project Private Cloud
Easy Project provides private cloud services to customers seeking dedicated, secure, efficient, and fast cloud services, which are deployed in a highly optimized manner to ensure maximum connectivity and speed.
Easy Project owns a wide network of hosting centers across the globe to facilitate deployment in about every region and ensure flawless deployment, as well as connectivity.
Currently, Easy Project's hosting centers are present in Portland, Montreal, New York, London, Strasbourg, Sao Paulo, Prague, Moscow, Johannesburg, Warsaw, Frankfurt, Singapore, Sydney, and Tokyo.
Availability of hosting centers at these many locations ensures that you can always rely on Easy Project for a dedicated server, instead of incurring heavy expenses on IT resources.
Easy Project offers a dedicated private cloud for a single organization and here are the most notable features and options that you can have access to:
24/7 availability of system administrators and hotline for emergencies.
Ensuring that you do not have to deal with interruptions and disruptions.
Permanent hardware and application monitoring infrastructure that also monitors storage space which will notify you once you've reached 80% of the capacity, ensuring that you will only have to acquire additional storage space when you need to.
A security framework comprising security updates, encryptions, firewalls, IP filtering and reports, and a list of renowned anti-virus products that can request for additionally.
Data backup facilities ensure that you can back your data up at custom frequencies, while you also get to choose if you want to make backups of the data at your own premises.
Other features such as LDAP support, RAID monitoring, performance upgrades, and VPN if requested additionally.
In order to facilitate your decision to move your Easy Project to a private cloud, Easy Project has also come up with a pre-defined cloud setup that should be able to handle applications with up to 500 users.
The pre-defined bundle comprises Intel Xeon E3 – 4 cores / 8 threads, 400GB of storage space, and 32GB DDR4 ECC RAM.
However, if you feel that your application will require a more powerful setup, you can request individual consultations with experts, to opt for a different setup.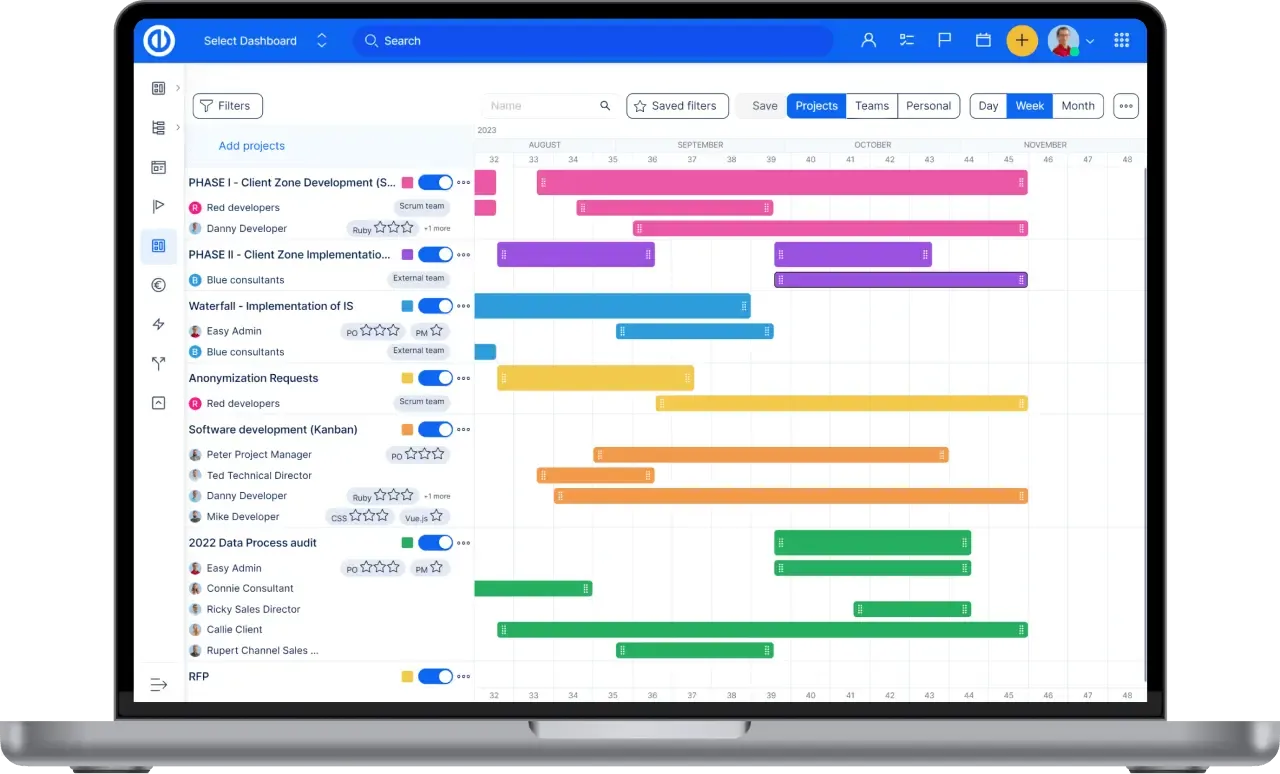 All-in-one software for a modern project manager? Easy.
Get all powerful tools for perfect project planning, management, and control in one software.