How to calculate project completion (% done ratio)
How to calculate project completion (% done ratio)
To see project completion (% done ratio) within an overview of a particular project, first you need to add "project information" module using "Customize this page" button down on the project overview page.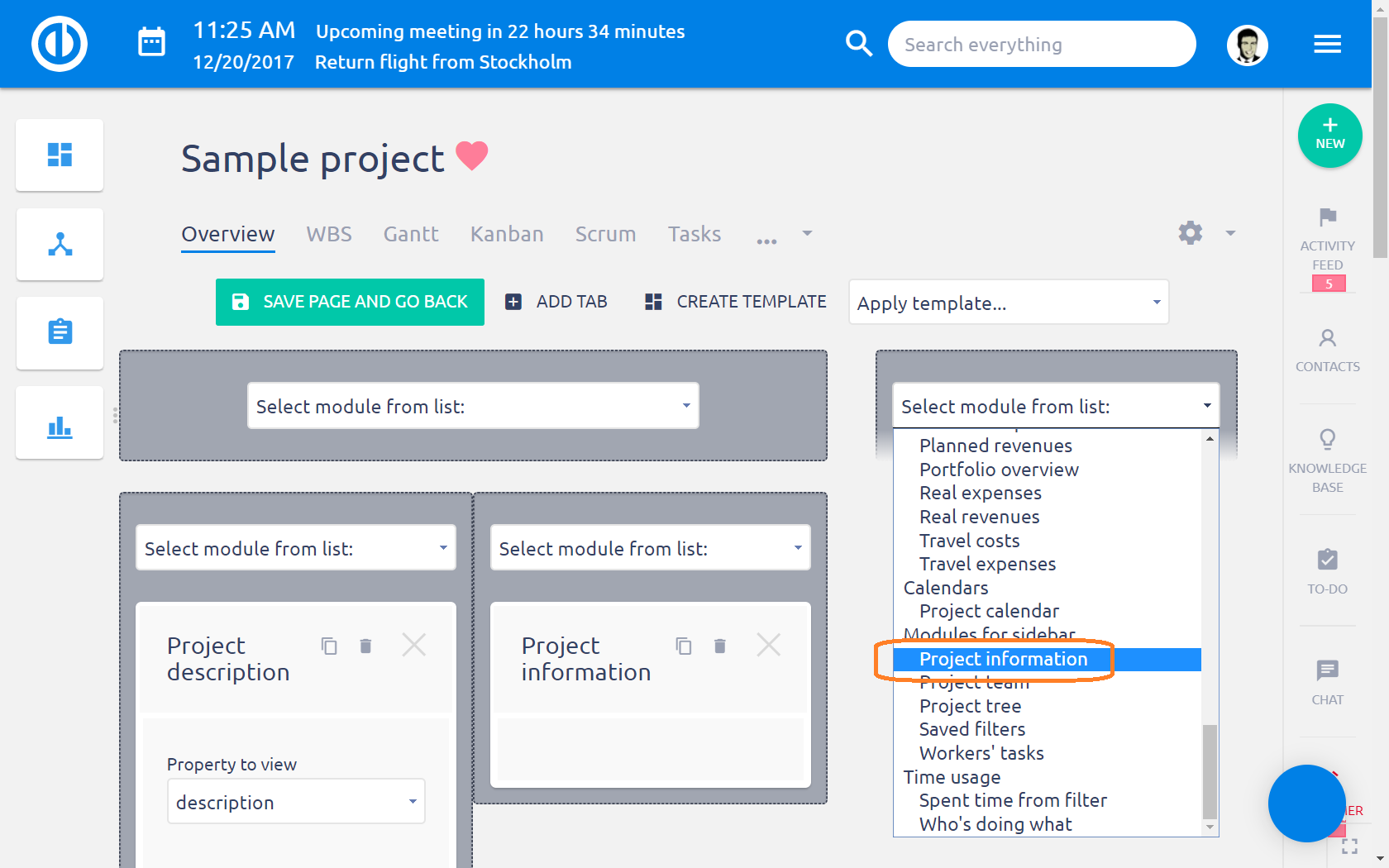 When added, click on the green button "Save page and go back". The project information box then appears in the sidebar of the project overview page as illustrated below.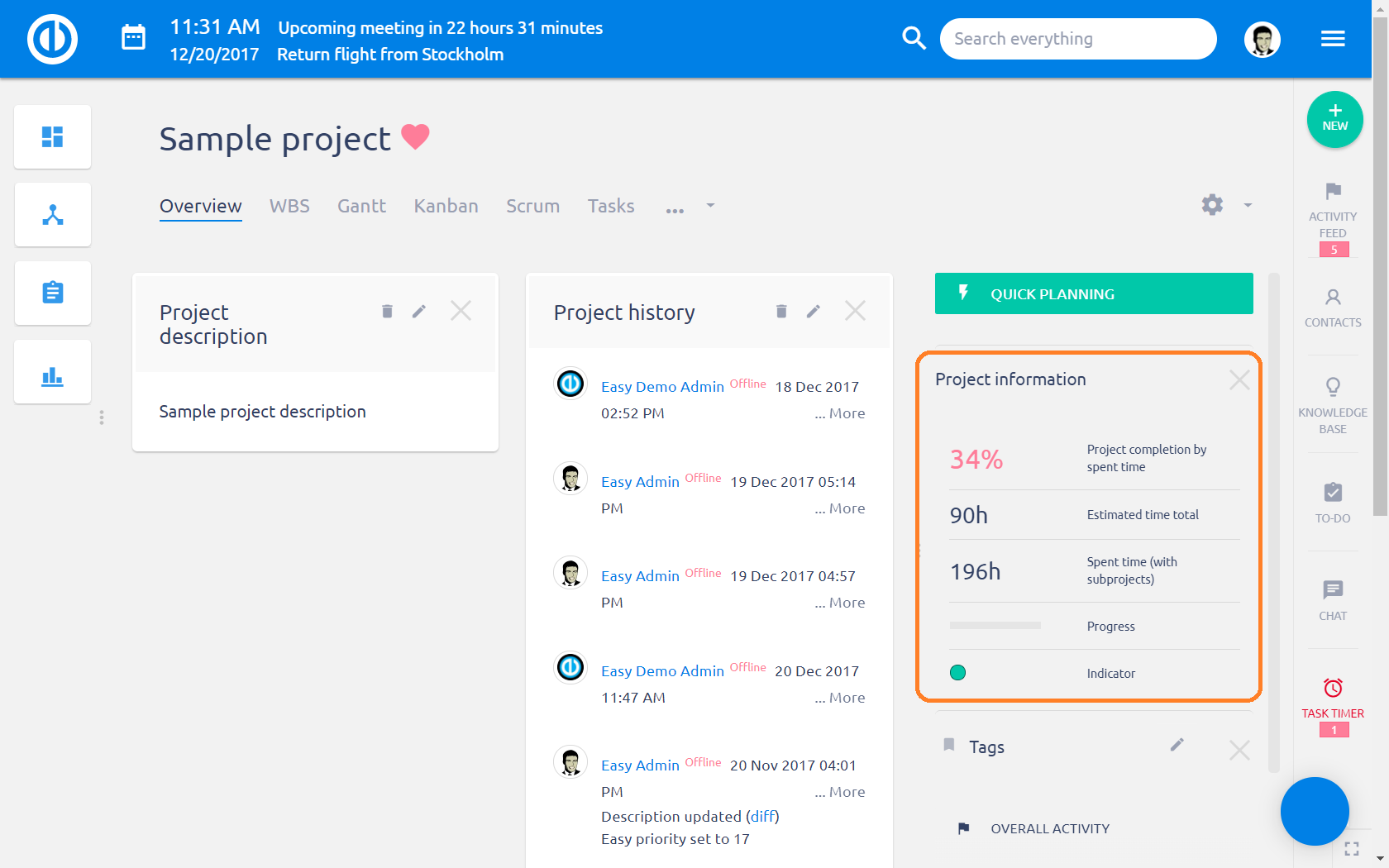 The project completion (% done ratio) can be calculated using 3 different methods as shown below. You can select one of them in More > Administration > Settings > Projects > Project completion calculation formula.