Quick project planning
How to use Quick project planning
With this module, you will save a lot of time! Quick project planning is part of the basic Easy Project package, no plugin needed. It has to be activated in the project settings in the modules tab.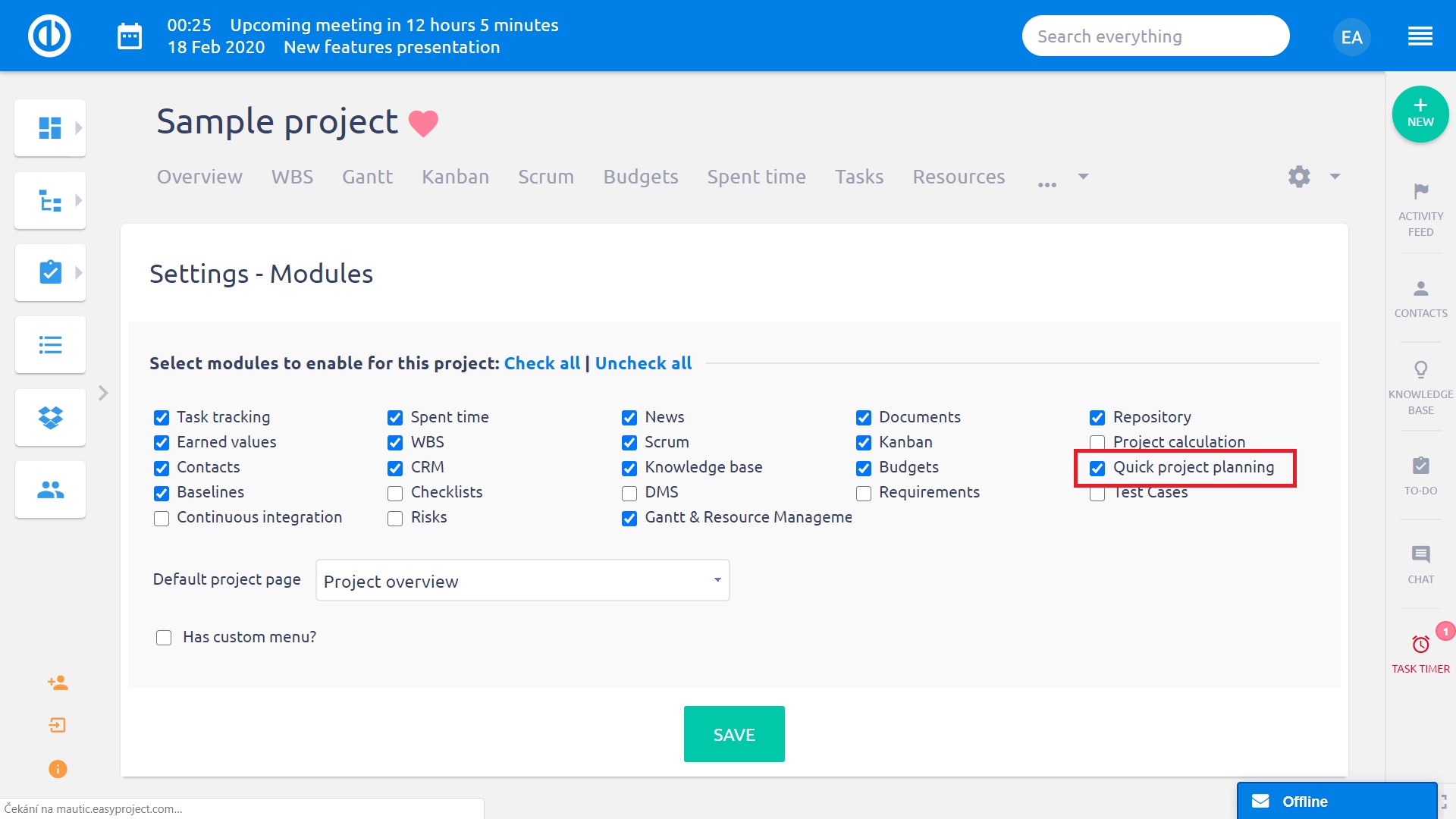 To activate Quick project planning, click on the green button on the right.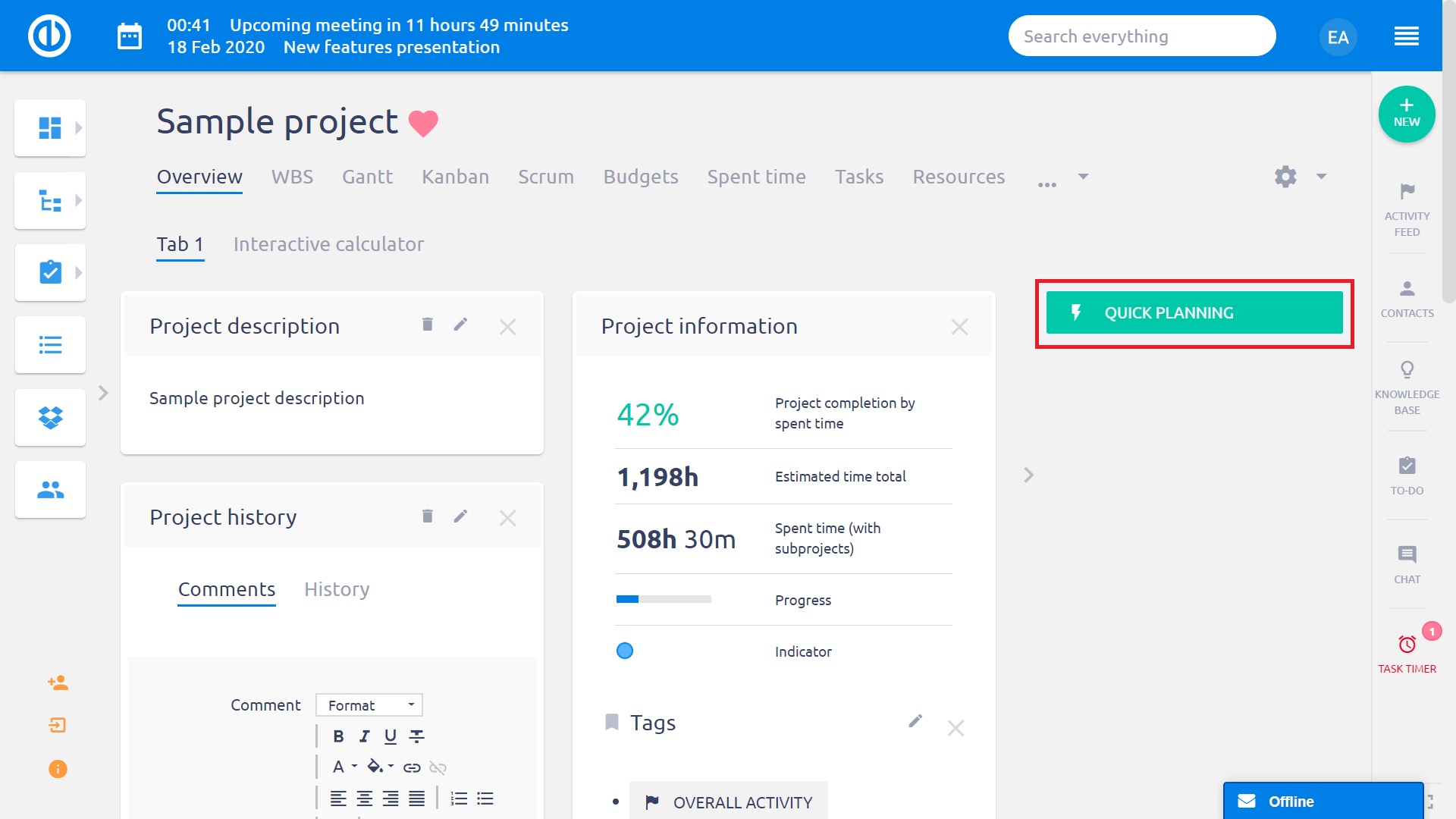 You are able to delete or create tasks at quickly while you have the perfect overview what tasks are already created. To add a task simply fill in the fields on the top.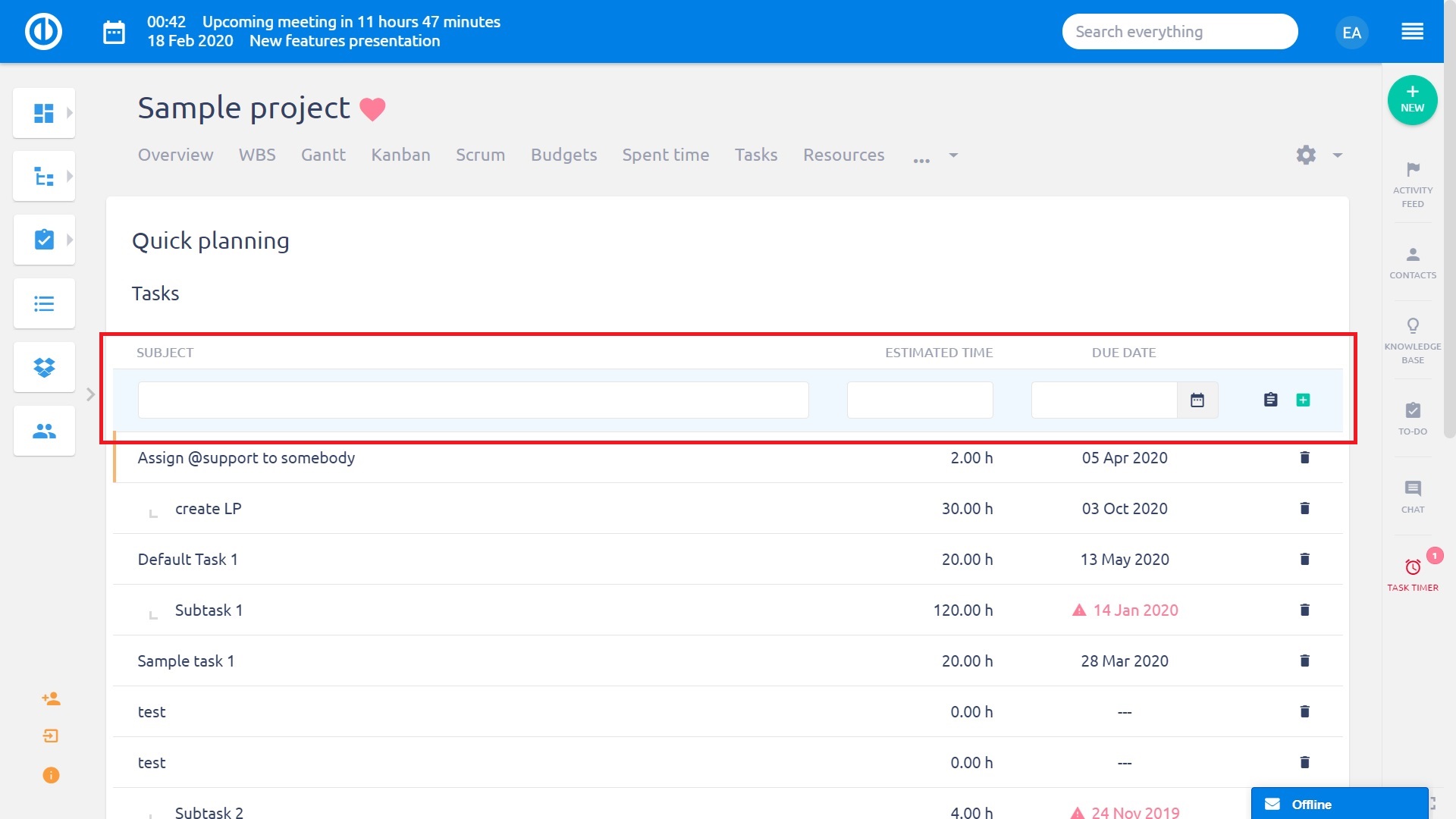 Please note that every time you create a new task, all required custom fields and standard fields must be filled in, even in the Quick Project Planning. If they are not filled in, an error message will show up. Special caution should be taken when there is active option "Activity is pre-selected when creating a task" in project's Settings > Activites (time tracking) as illustrated below. In such a case, the activity field is always required field when creating a new task.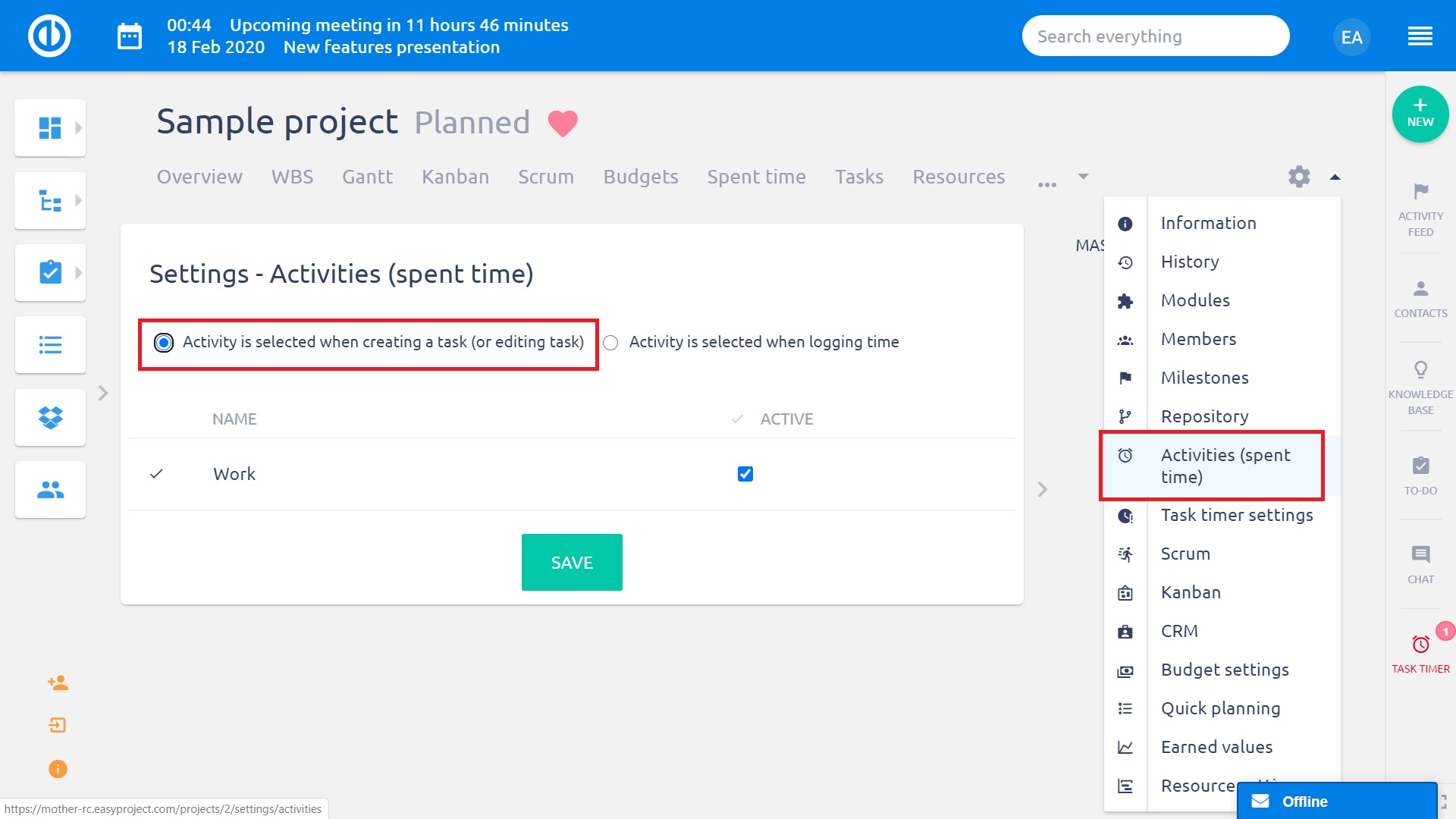 To select which columns are required to fill in when using the Quick planning, navigate to project's Settings > Quick planning > Fields visible in quick planning, where you can choose from both standard fields and custom fields. We recommend selecting just about 3 columns co that the Quick planning actually fulfills its purpose, to remain quick and simple.