Introducing New Test Cases Plugin for a Professional Test Management
Keep an eye on your entire product testing process with Easy Project. Test Cases plugin gives you such a capability with cost-effective and sophisticated test management.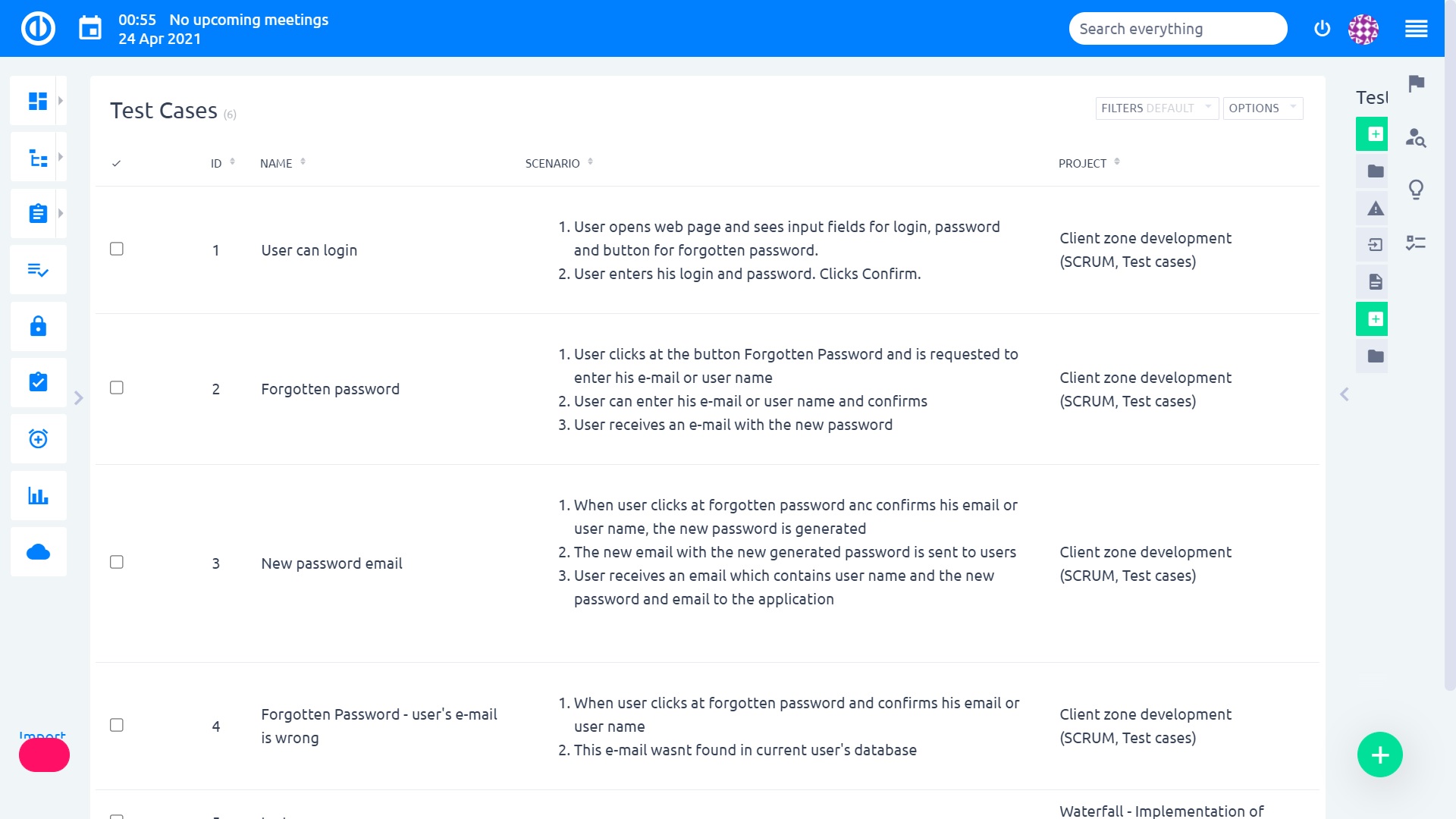 A brand new Test Cases plugin for Easy Project is now available to purchase via the Customer Portal. It is an extension providing cost-effective, highly sophisticated test management capabilities right inside your Easy Project.
With the plugin, you acquire a powerful tool for developers, testers, and the entire project team, giving them a list of desired features, bugs to be worked on as well as reports on testing done. One can hardly imagine a thing that gets him better prepared at every stage of the product development lifecycle to design, plan, build and launch a product you can be proud of.
New Easy Project Test Cases plugin is an ultimate tool that enables:
Create, view, edit and delete test cases and test case executions
A single test case can include an unlimited number of test case executions
Global and project levels of test cases
Write testing scenarios and expected results
Mark test case executions with pass/fail result
Link test cases with related tasks
Filter test cases and test case executions as per your criteria
Export test cases and test case executions into good-looking reports
Adding custom fields to test cases and test case executions
CSV/XML import to easily import test cases from a different test management software
Key benefits of the Easy Project Test Cases plugin:
Full-featured test management
Ability to create and modify tests
Better traceability with the linkage between stories, test cases, and bugs in the test cycles
Test cases can be imported from XML/CSV formats
Multiple test iterations with multiple cycles can be created
Possible to create customized filters