Webinar Recording: Agile Development and Project Management? Try Easy Project
They are not just buzzwords, they really do have practical implications. But most importantly, they are not synonyms. Learn when it's best to use Kanban or when to start seriously contemplating Scrum. Click on the play button below to start the webinar.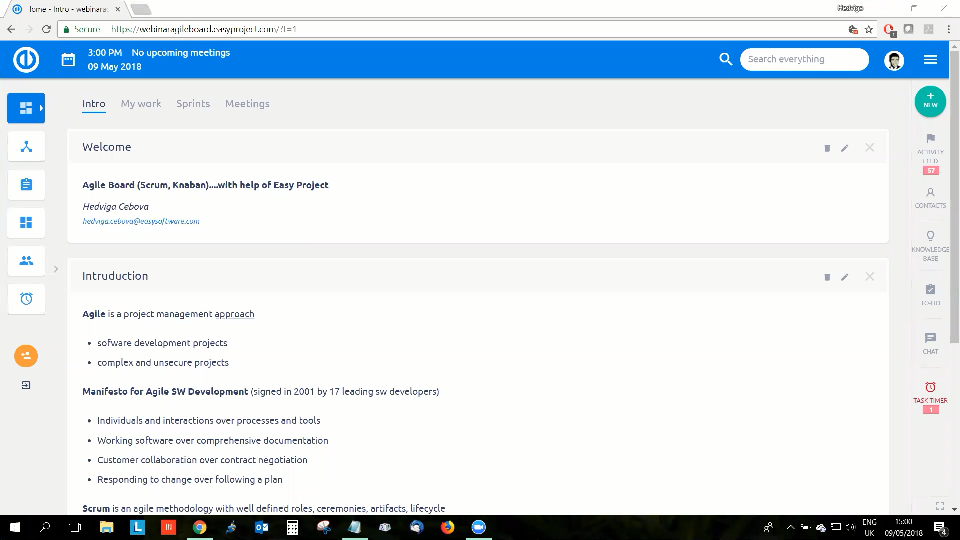 If your projects require flexibility, then Agile management is for you. Easy Project provides a solution applicable for Scrum, Kanban, and mixed methods. Agile management promotes close collaboration and quick adaptation, even at the later stages of a project, to ensure client satisfaction.
For more information about webinars, please go to this page.