Webinar Recording: Diagrams & DevOps for Easy Project Management
Easy Project introduces a set of plugins for integrated
DevOps management
. From Requirements to Test Cases and Continuous Integration. In this webinar recording, you will also learn how to create powerful UML or other diagrams right within your tasks, dashboards, knowledgebase, requirements or test scenarios.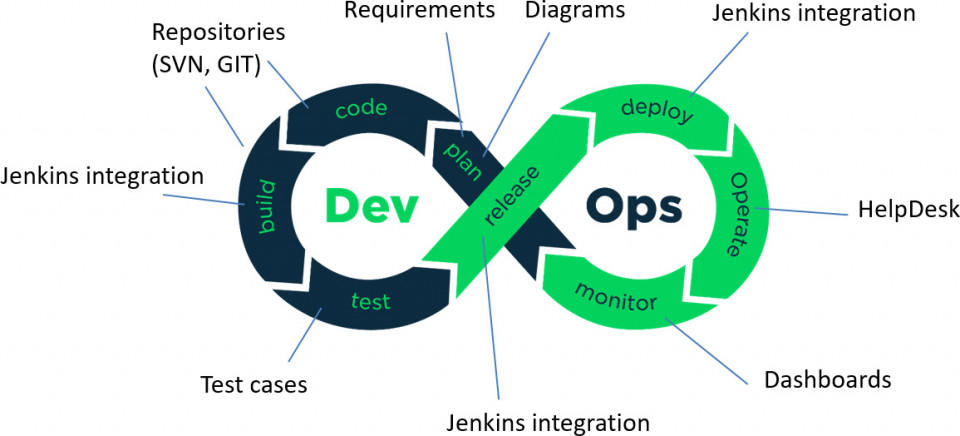 Play Webinar Recording
OR
Try It Free

If you're new to DevOps practices or looking to improve your current processes, it could have been a challenge to know which tool to choose for your team. Or maybe not anymore.
Easy Project 2019 introduces new DevOps plugins bundle that incorporates improved Requirements and Test Cases, most wanted Jira plugin Diagrams for creating smart diagrams right in Easy Project as well as software repositories & GitLab CI.
So you can get all you need for DevOps along with your Easy Project solution. And what's even better, feel free to explore these features right here and now, for free.