Webinar: Get an Integrated Helpdesk Solution Within Your Easy Project
HelpDesk can be the ultimate tool for customer support. And more satisfied customers = higher profits... Click on the play button below to start the webinar.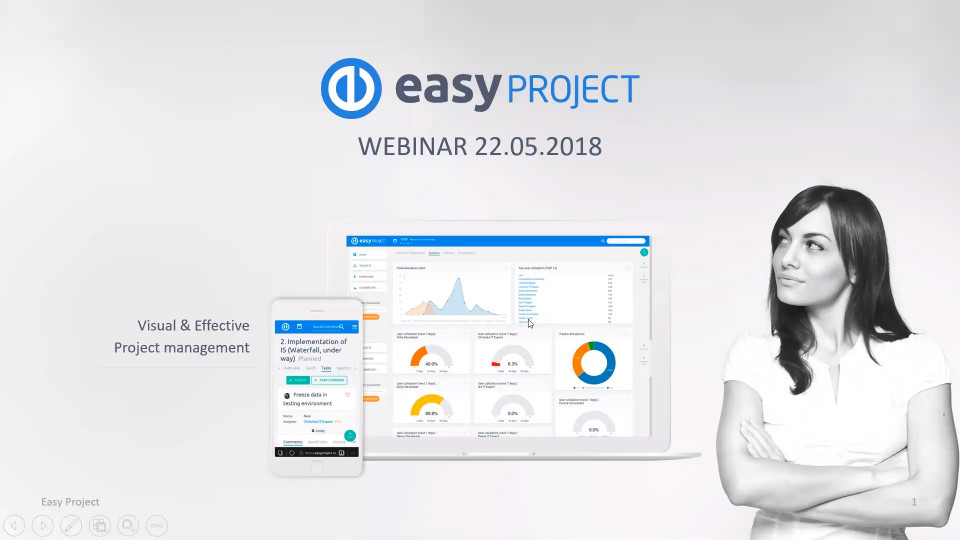 Get an integrated Help Desk solution within your Easy Project. Tickets can be submitted through e-mail or directly into the system via the client's account and are stored in the Help Desk with defined SLA, pre-paid hours, etc. Additionally, using Action Buttons, you can easily assign tickets to workers using drag & drop.
For more information about webinars, please go to this page.