Webinar Recording: Incorporate Knowledge Management Into Your Easy Project
Knowledge Base is a complex solution for incorporating knowledge management into your Easy Project. Click on the play button below to start the webinar.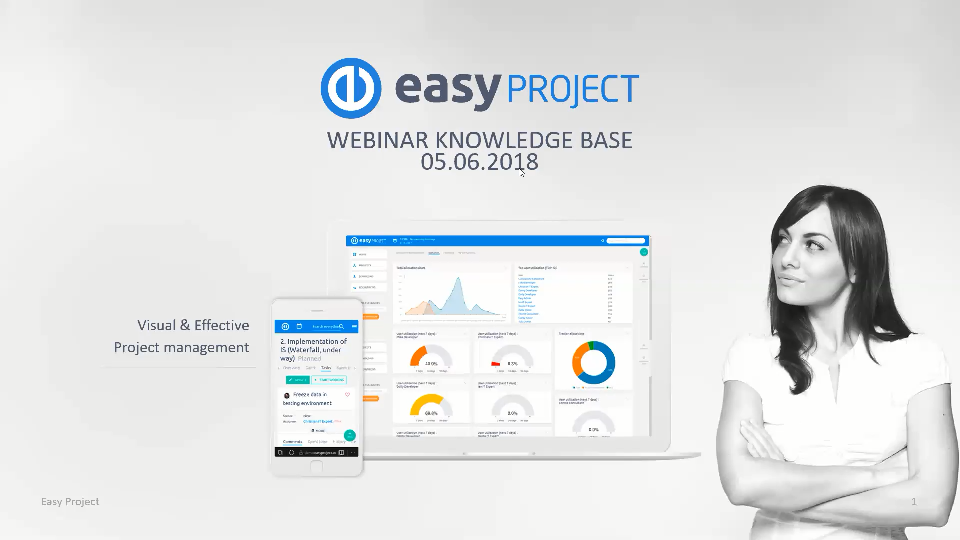 Keep and share the knowledge gained during project implementations and use it for further realizations, recommend knowledge to users, assign them to tasks. Search in them. Knowledge is the key to success. You can also comment a knowledge, compare and return changes or view a list of readers of that knowledge.
For more information about webinars, please go to this page.