Webinar Recording: Integrate Easy Project With Other Apps in Few Minutes
Are you looking to import data into Easy Project or are you looking to integrate software you already use with your Easy Project? Learn more about data import and integrations we offer, such as API and Zapier.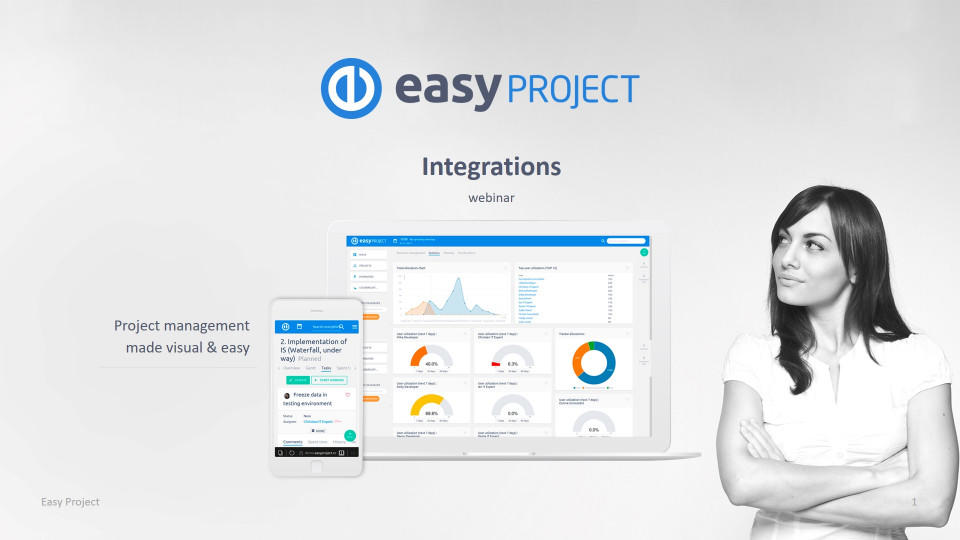 Running your business with several apps definitely needs integration. If you need to connect more than 1000 apps, Easy Project is ready to get integrated on Zapier platform right now. We are here to help you implement integrations or you are able self-integrated with our public templates.
Easy Project is a web-based collaborative project management software. It is used by companies from around the world to handle projects, tasks, schedules, resource utilization, budgets, attendance monitoring, support management and much more. Our goal is to make project management simple to grasp so that the main efforts of our customers can be focused on their core business activities.