Webinar Recording: Understanding the Project Management Triangle (German)
Success in project management has been traditionally associated with the ability of the project manager to deliver in scope, time, cost, and quality. The "iron triangle" is a challenge to reach a reasonable trade-off among various concurrent, heterogeneous, and visible constraints.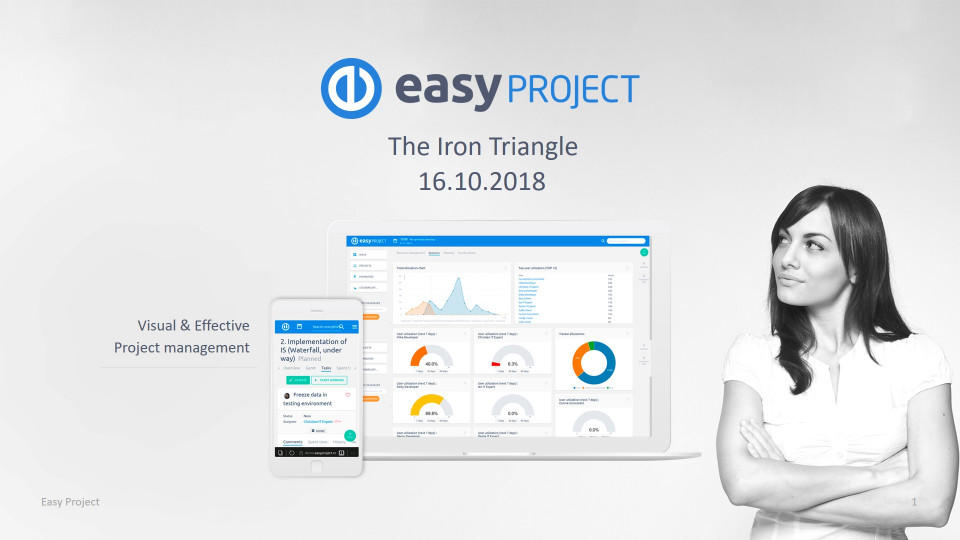 The iron triangle is actually a very simple top-level presentation of key elements for the successful project planning. Scope, time, and price/resources. Resources are in many industries the only or critical element of price. People are the most valuable asset and cannot be increased, decreased, or multiplied. Similarly, machine-like resources have a production capacity and cannot be changed just with a simple click.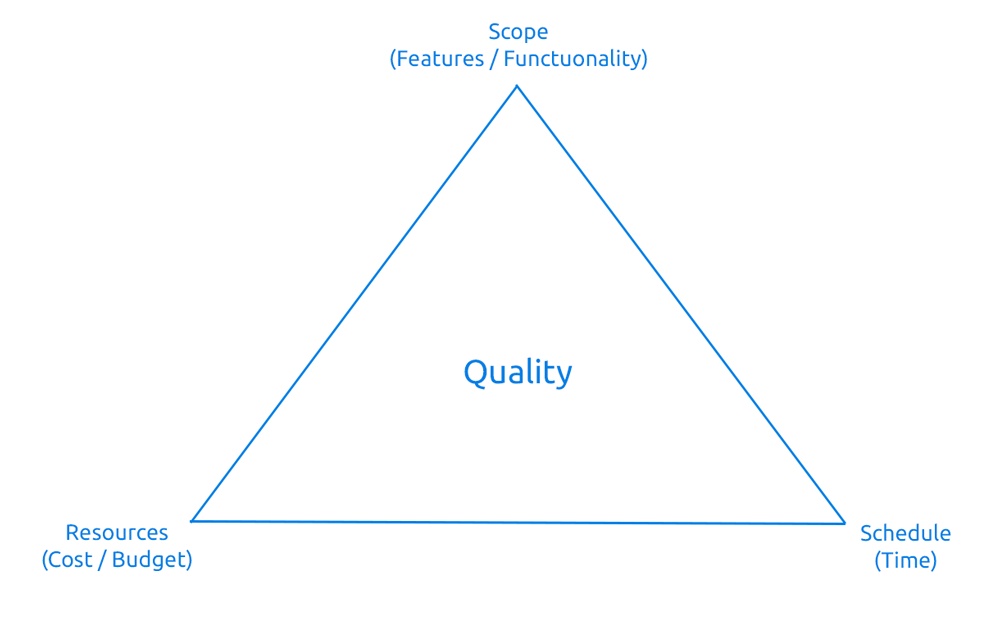 Easy Project Iron Triangle
So how does come the Iron triangle into the picture? It offers us a simple yet efficient ability to understand where should we use waterfall planning and when some of the Agile approaches.