Archiving and unarchiving projects
How to archive and unarchive projects
When a project is archived, it is still in the system but is hidden, it does not appear in statistics and no user can reach it. Both active and closed projects can be archived. You will see this option in the context menu (right mouse button) of any unarchived project in Administration » Projects and also in the project settings.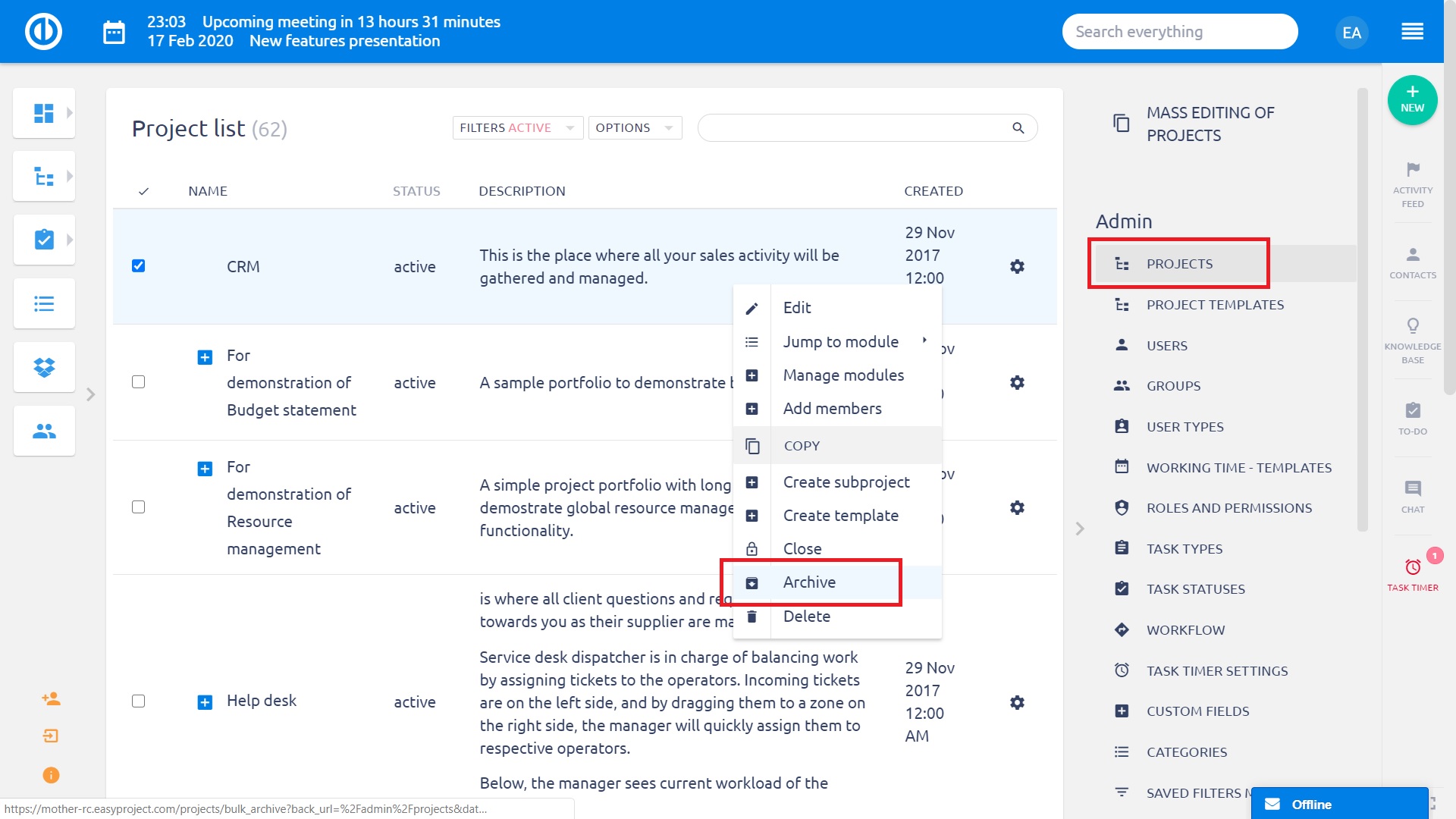 Using the filter just above the list, you can search for projects by their status. Choose the "Archived" status in the filter and all the archived projects will appear in the list. You can unarchive them by clicking "Unarchive" from the context menu or in the project settings as well. The project will then appear in the project list again as usual.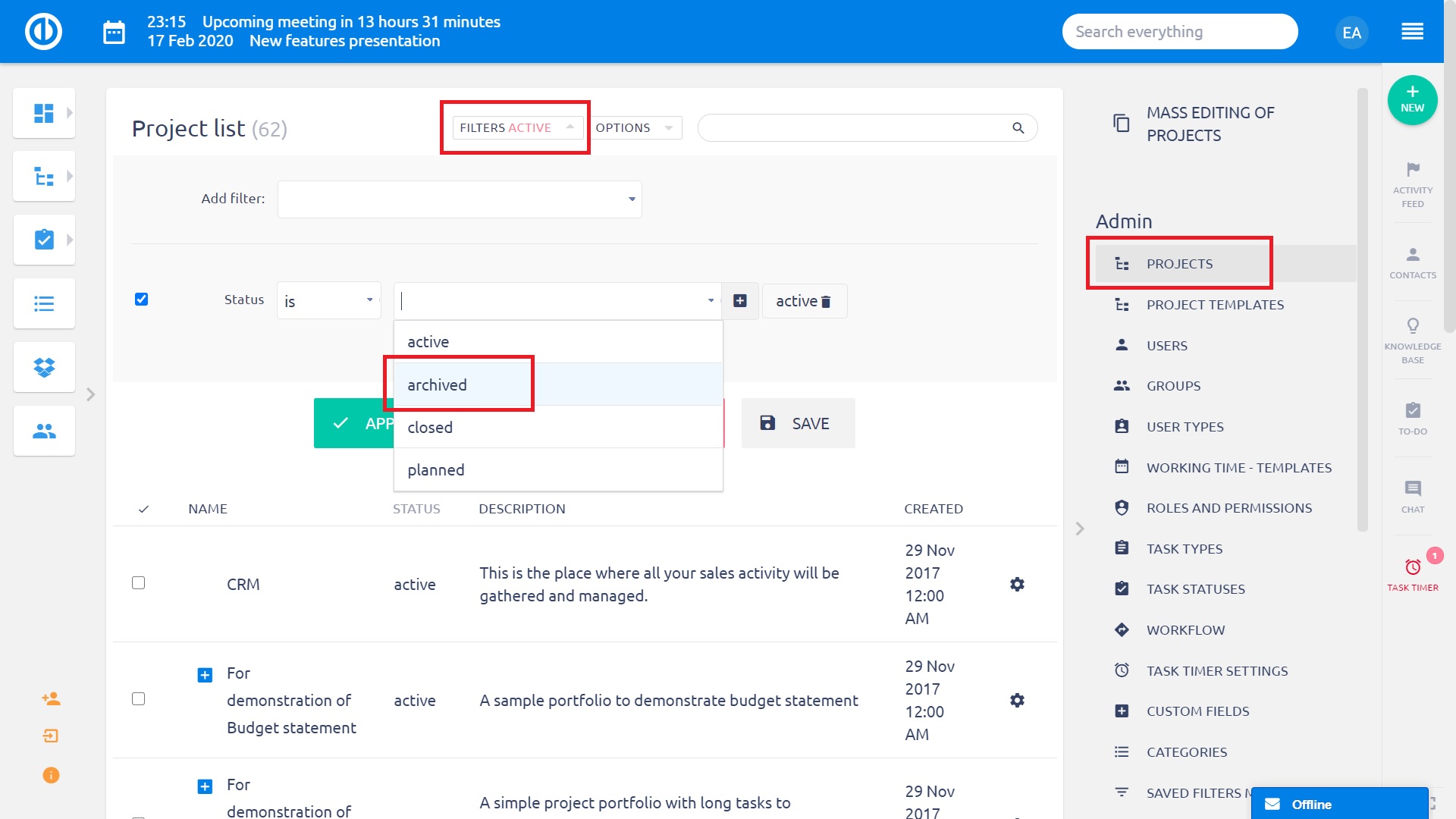 As far as parent projects and subprojects are concerned, only the whole project tree can be archived or unarchived. If you archive a parent project, all its subprojects will also be archived. You can't have an archived parent project with an unarchived subproject or unarchive a parent project that has a subproject, which is archived. Likewise, no subproject alone can be archived or unarchived without putting its parent project into the same status.