Problem setting up HelpDesk with Gmail
The common problem with setting up HelpDesk for Gmail account
1. Go to your Gmail account which you will use for HelpDesk , go to "Settings" and then click on "Forwarding and POP/IMAP" and enable IMAP.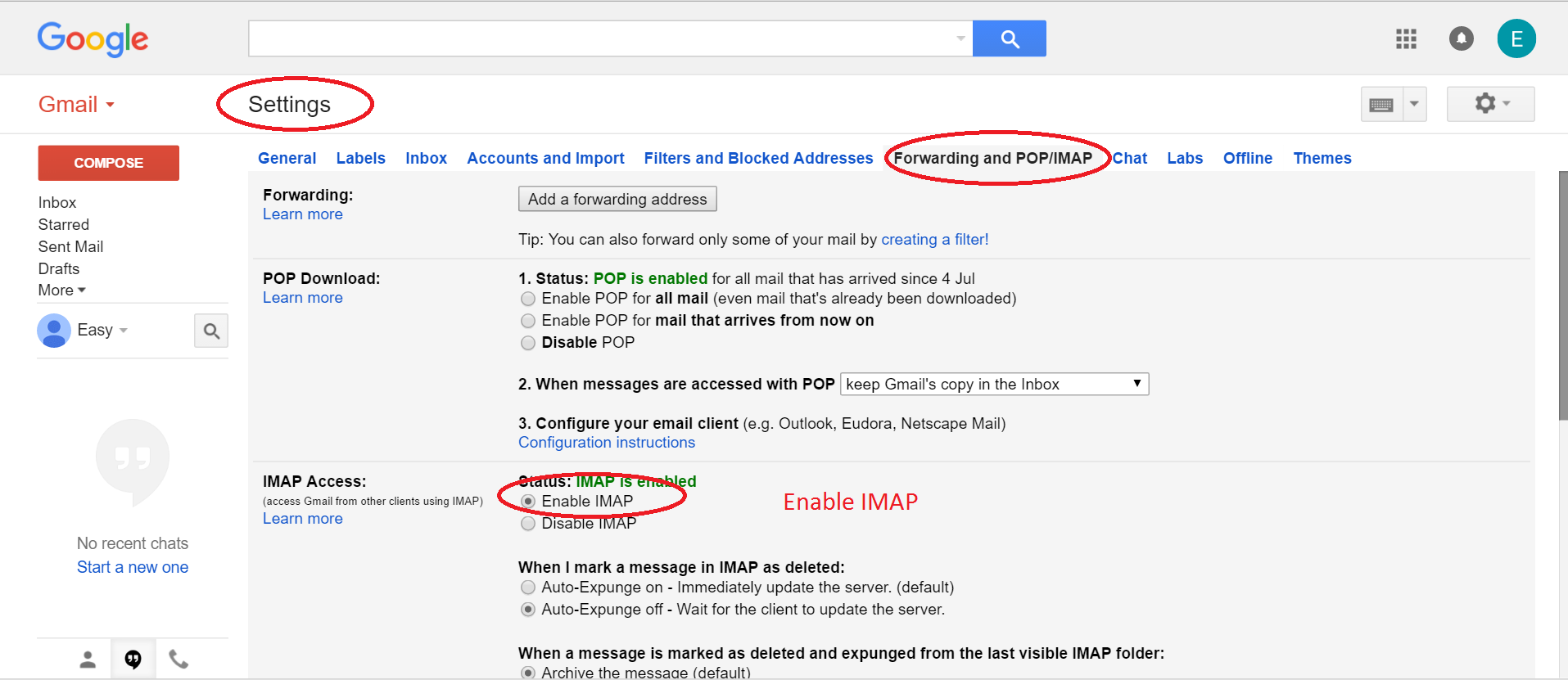 2. Click on this link "https://www.google.com/settings/security/lesssecureapps" and enable access for less secure apps.
3. Click on this link to reset your Gmail (this will allow the access to your Gmail from HelpDesk) "https://accounts.google.com/DisplayUnlockCaptcha "
4. Configure your HelpDesk mail as before NOTE: fill columns with your details, picture is just for instructional purpose
5. Then click on the test button down below, it should pop up an icon with successful connection