Task categories
How to use task categories
Task categories are like groups you can sort your tasks into. The main purpose is to ease the task structure and improve its ability to be found quickly. Like the tasks themselves, the task categories can have their hierarchy composed of parent categories and child categories. Above that, each task category may have an assignee, who is responsible for that category as a whole. If you want to use task categories on a project, the first step is to enable the standard field Category in a task type (More » Administration » Task types » select one » Standard fields).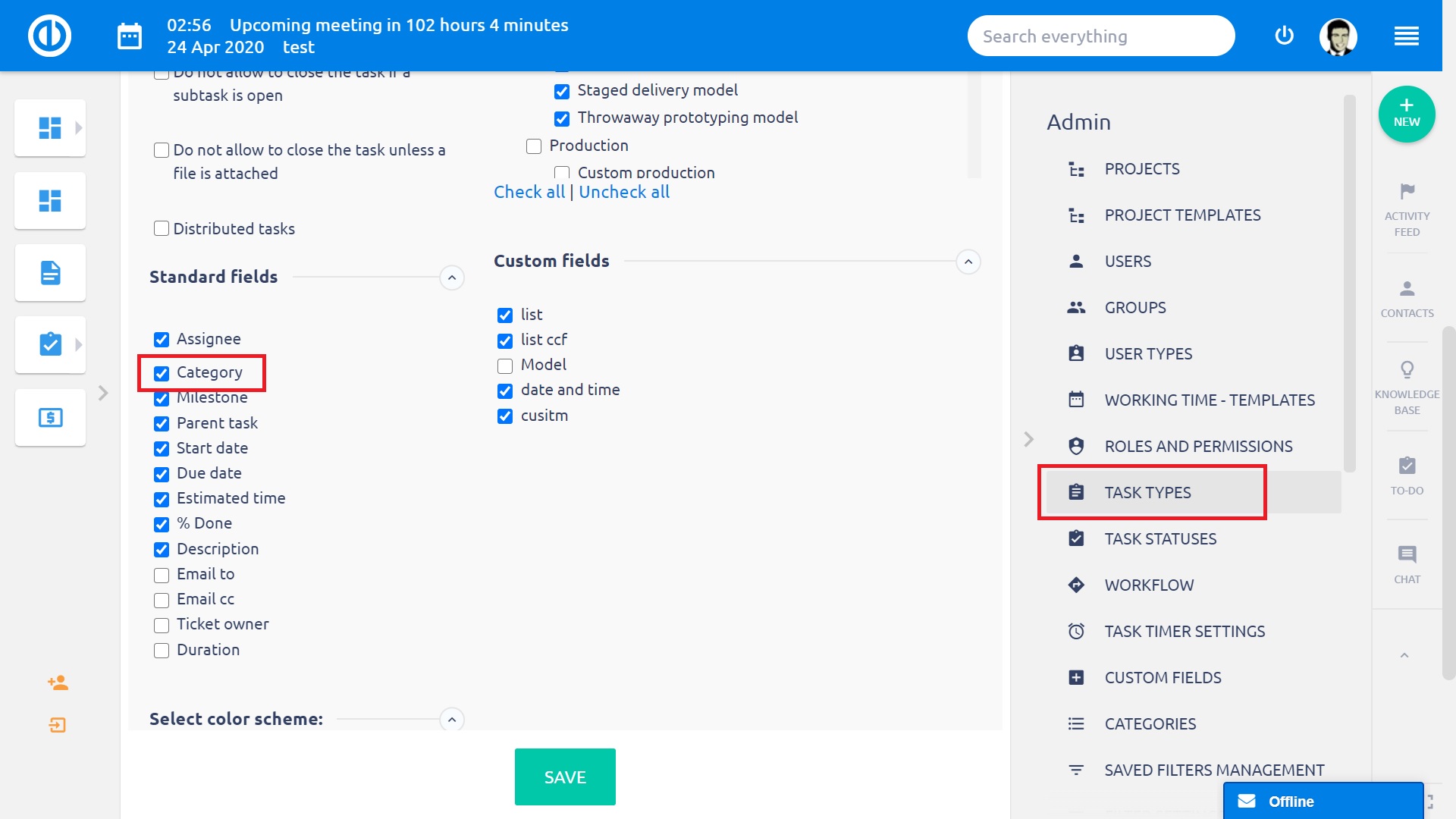 Then open any project that includes some tasks of that task type. Navigate to the project settings menu where you should see an item called Task categories. Here you find a green button to create a new category.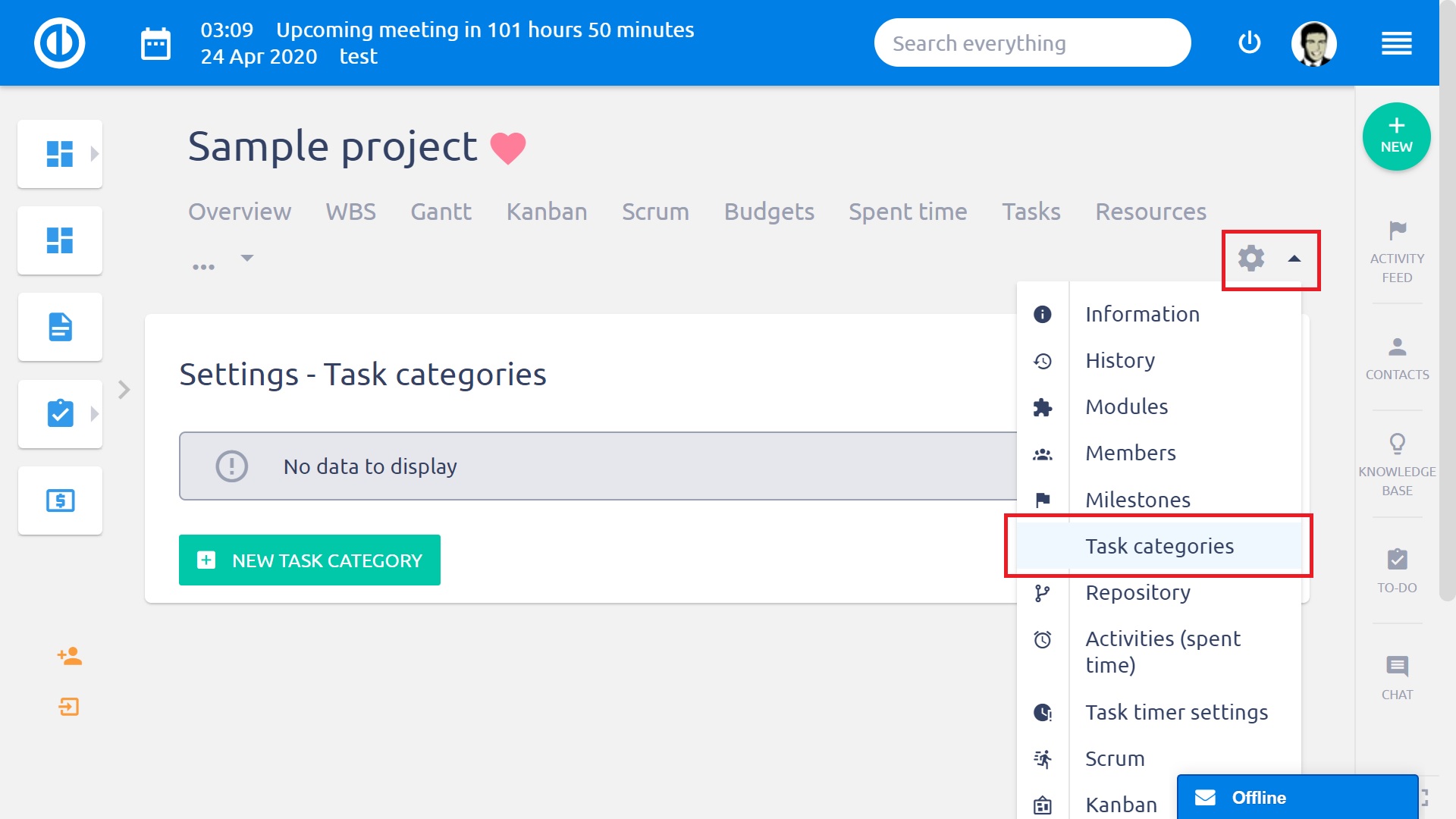 This how a new task category form looks like. Enter a name and you can optionally add an assignee of this category and also select parent category if you want to create their hierarchy.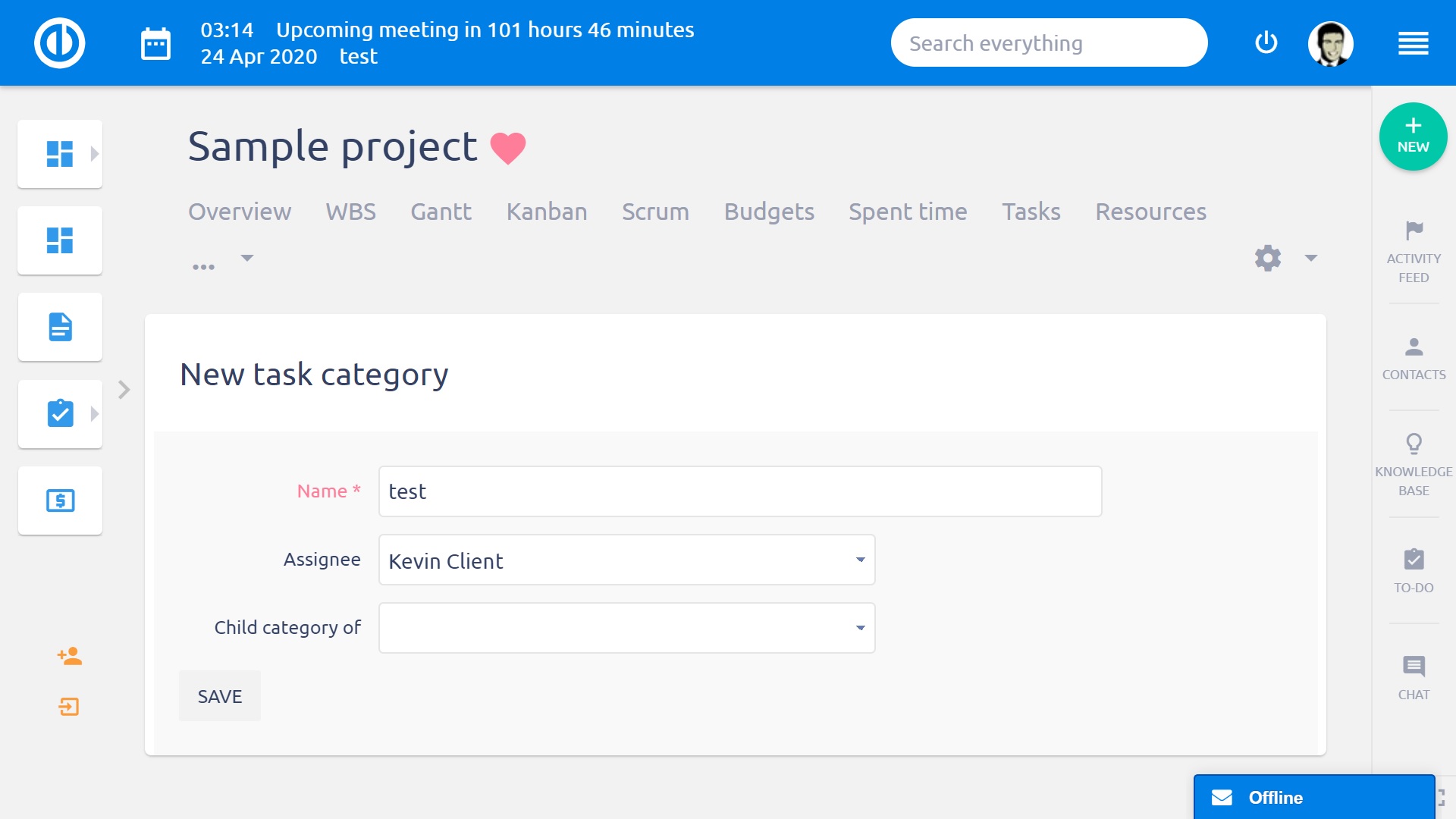 When the task category is created, you can find it in the list, edit it, or delete it. When more categories are created, use the arrow icons to adjust their order on the list. This order will be remembered in the drop-down menu Category on a task.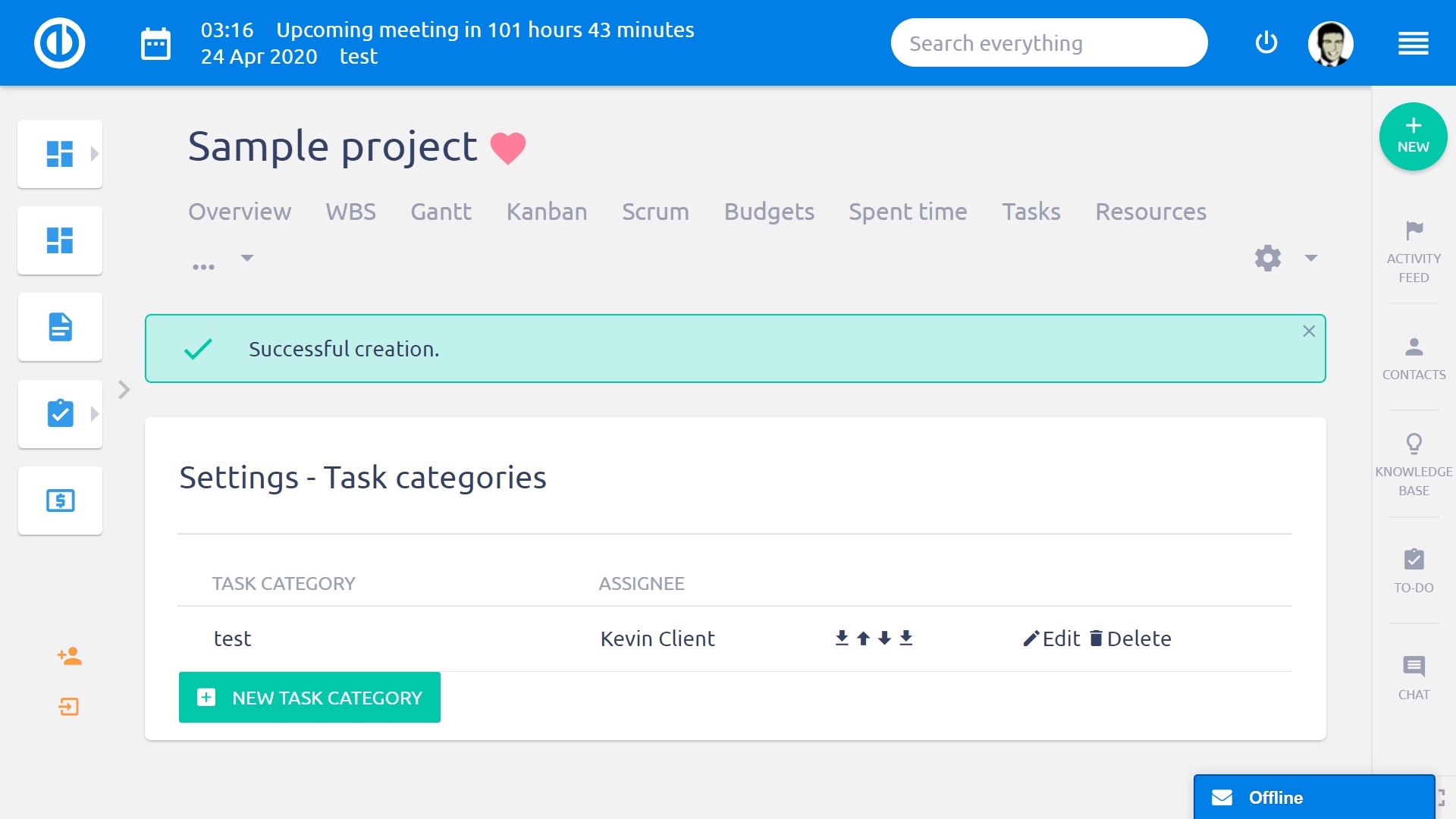 Finally, open any task of the project and the task type with enabled categories, select one category when editing the task and save. From now on, you can filter your tasks based on their categories.