Task statuses
Setting up task statuses
To create a new task status, go to More: Administration: Task statuses and click the New status button.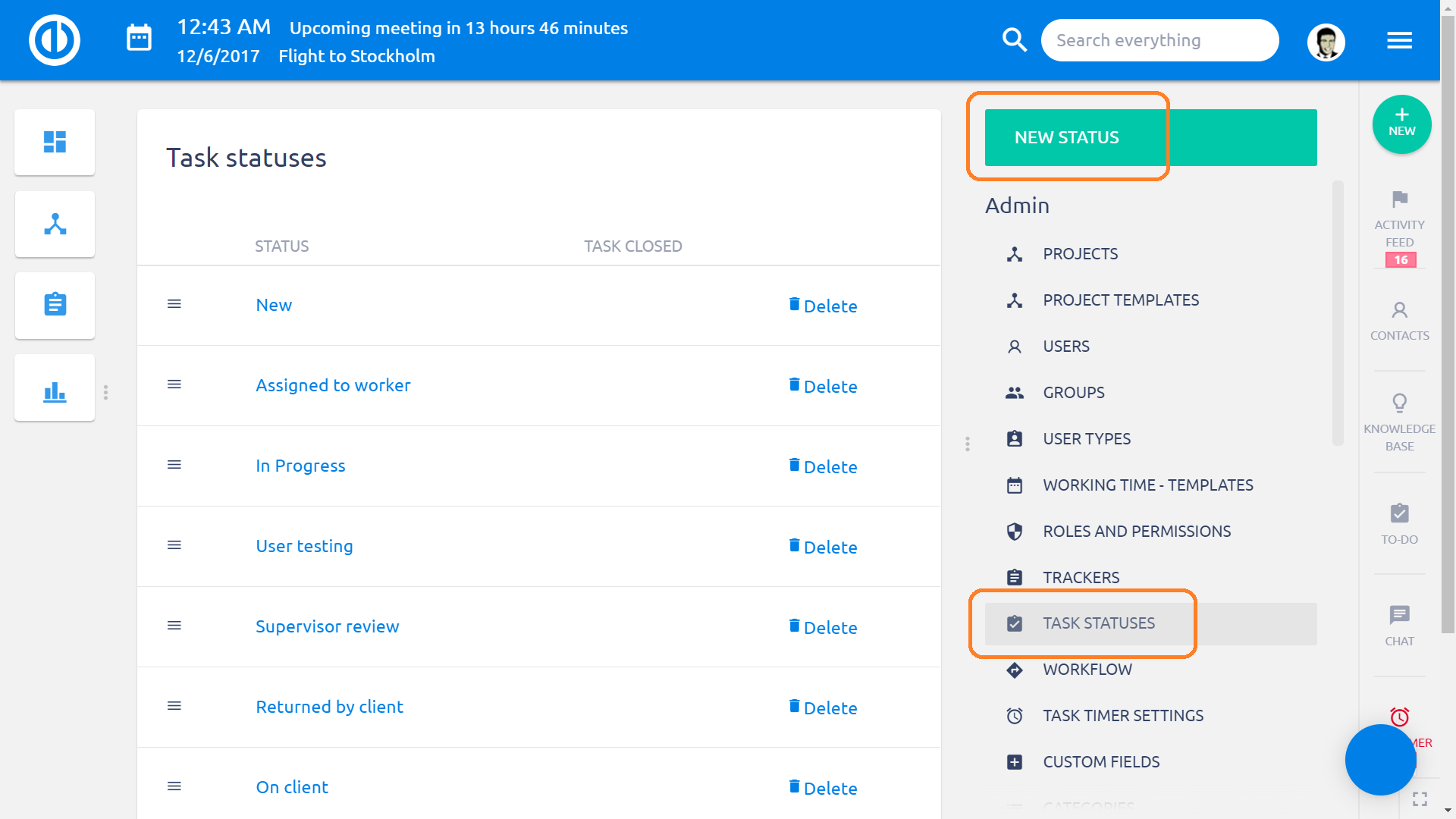 You will land on this page: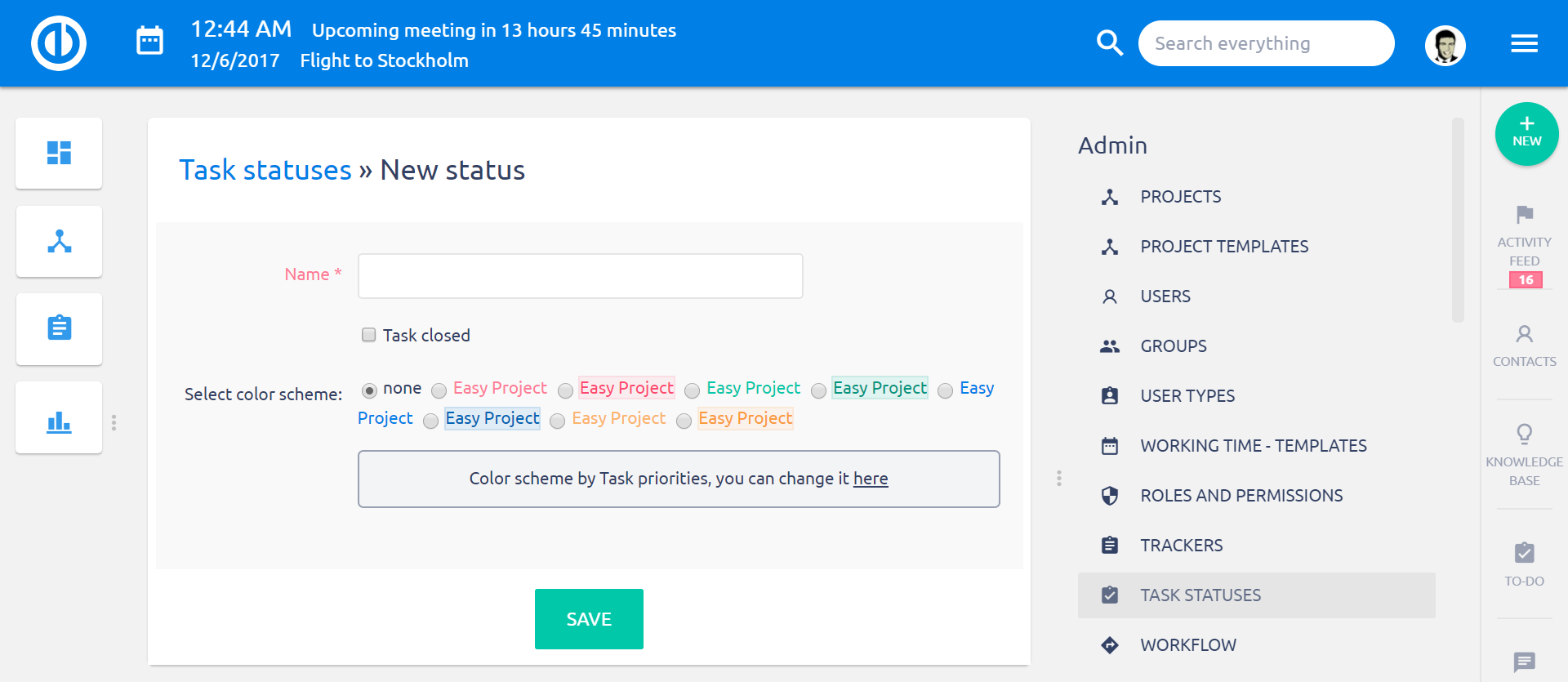 Here you fill in the name of the status, you can choose whether or not will the task be closed by this status. And you can set color scheme. 
To make the color scheme by status work, you have to choose it in the settings.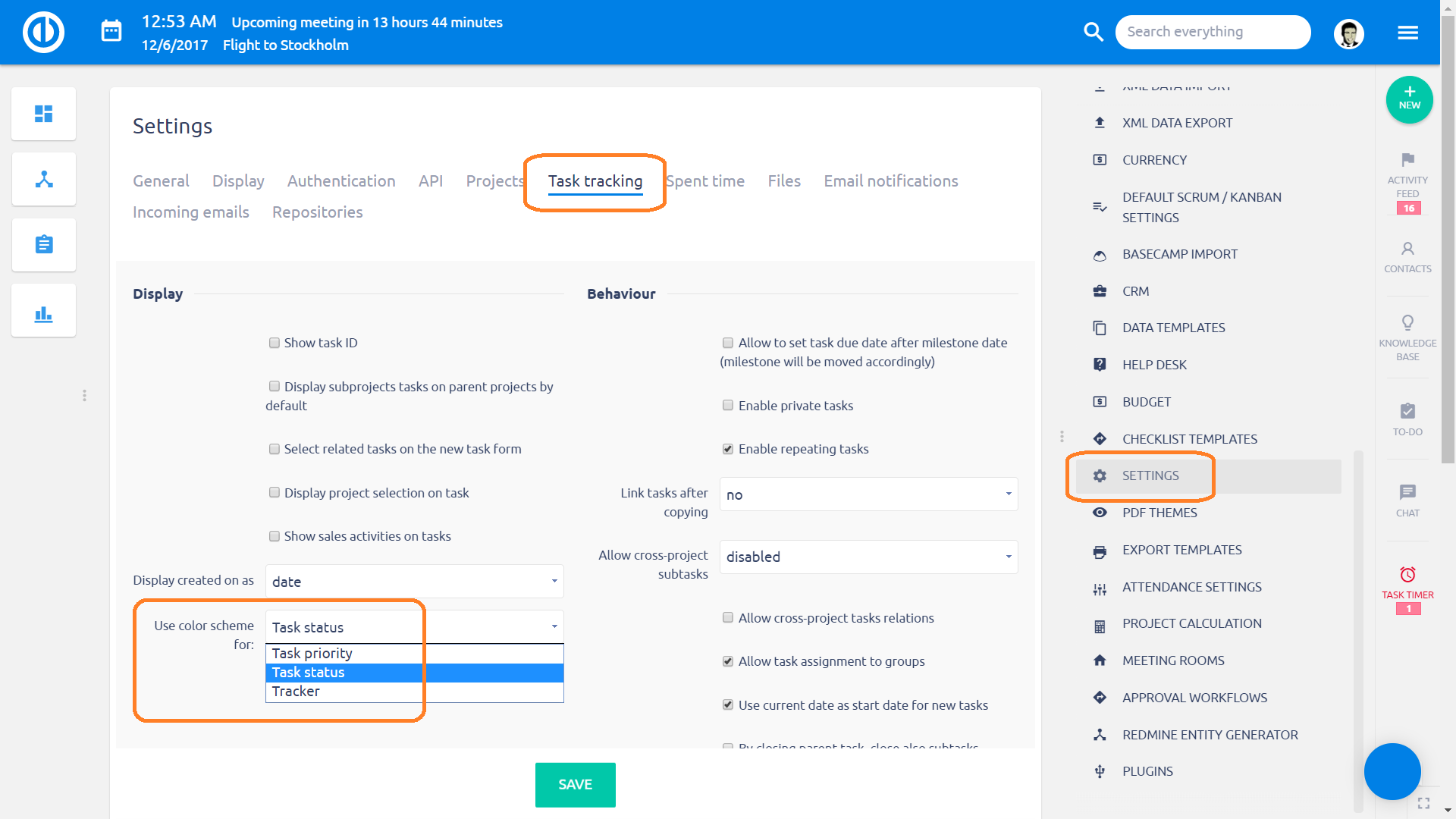 NOTICE: If you want to delete a status, make sure it is not used in an existing project, or even in a template. Used status cannot be deleted.