5 Tips on how to become the best HelpDesk Technician
Customers call for support. They expect a quick, efficient resolution to their problem. How you respond and manage their issue has an impact on your success. Here are tips to help you become all you can be.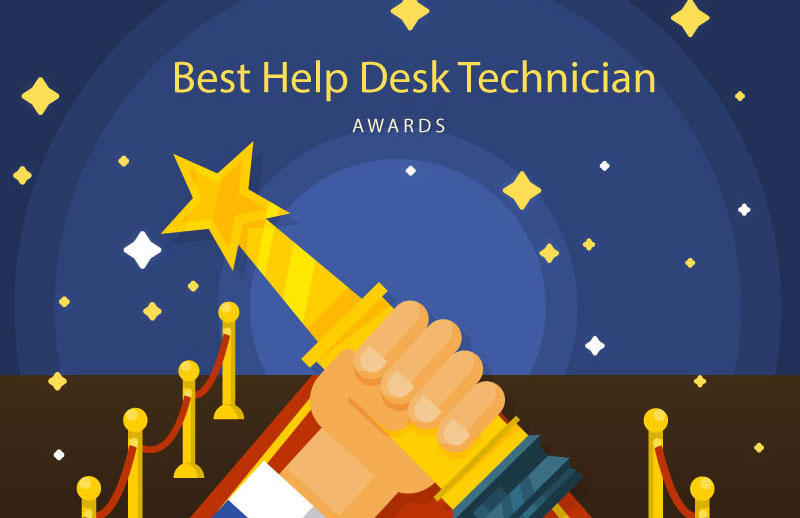 When customers call for support, they want quick, efficient resolutions to their problems from the customer service team. Whether you are part of the HelpDesk or tech support, how you respond and manage their issue has an impact on your success. A positive customer care experience increases the likelihood of repeat business.
Perhaps your organization prefers to use the term service desk over HelpDesk. Either way, it doesn't matter. It matters how you perform. Here are five tips on how to excel to become the best HelpDesk technician.
Create a Dashboard
Use analytics to track the effectiveness of customer care. If only a small percentage of unsatisfied customers speak up, it is difficult to gauge the performance of the team. Displaying your personal and team metrics in a dashboard gives a quick visual of performance using metrics such as response time, total volume by channel, or first contact resolution rates.
A dashboard also gives visibility to customers' needs and presents an opportunity to find other ways to meet those needs. For example, maybe an educational tutorial, blog post, or white paper can be created to address a concern or issue that a customer may be having. It can also be an opportunity to address customers' wants and needs by enhancing existing products and services.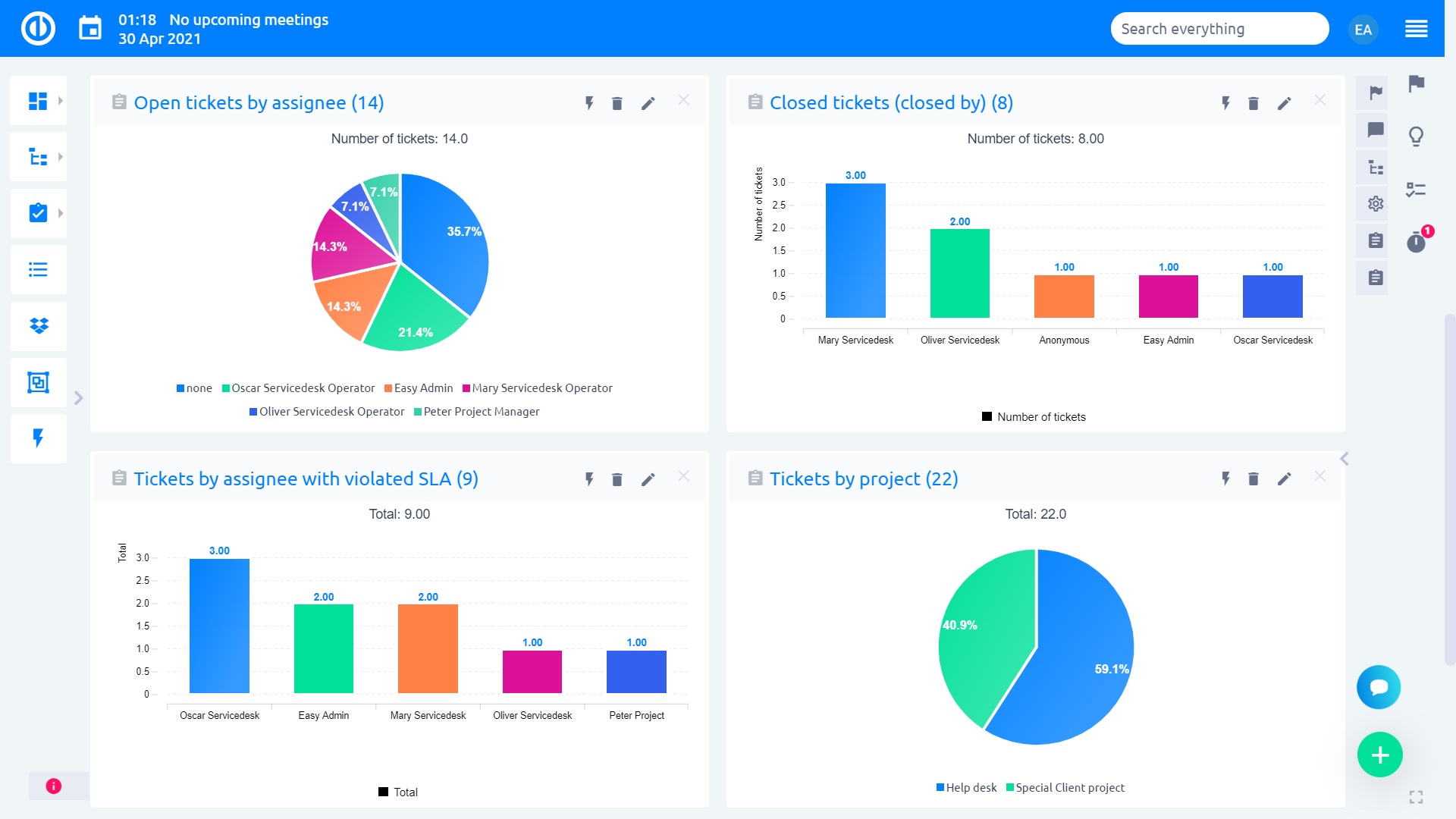 HelpDesk in Easy Project
Ask for help
We are not experts in everything. Asking a colleague for some help is an opportunity to learn and grow. Your colleagues will understand and support you. They know that the next time the same issue comes up, you will be able to tackle it on your own, and if they require assistance, you will be there to support them. Creating a collaborative environment will facilitate the flow of communication and increase the team's efficiency and effectiveness. The result will be improved responsiveness to tickets and synergy among the team. With Easy Project you can easily reach out to your colleagues and company knowledge base, it's always only a few clicks away.
Follow Up on Your Help Desk Tickets
Even if the ticket is closed, follow up with your customer. It demonstrates your commitment to your job and that your care. The customer will appreciate the gesture and will most likely respond positively when they provide customer feedback.
Open a Ticket
For every request or incident, always open a ticket. A support ticket is the best way to capture all the work performed. It ensures each request is managed and a response provided. Tickets can be prioritized to facilitate the team's workflow and supports the continuity of an issue if someone leaves or you need to delegate the ticket to another agent.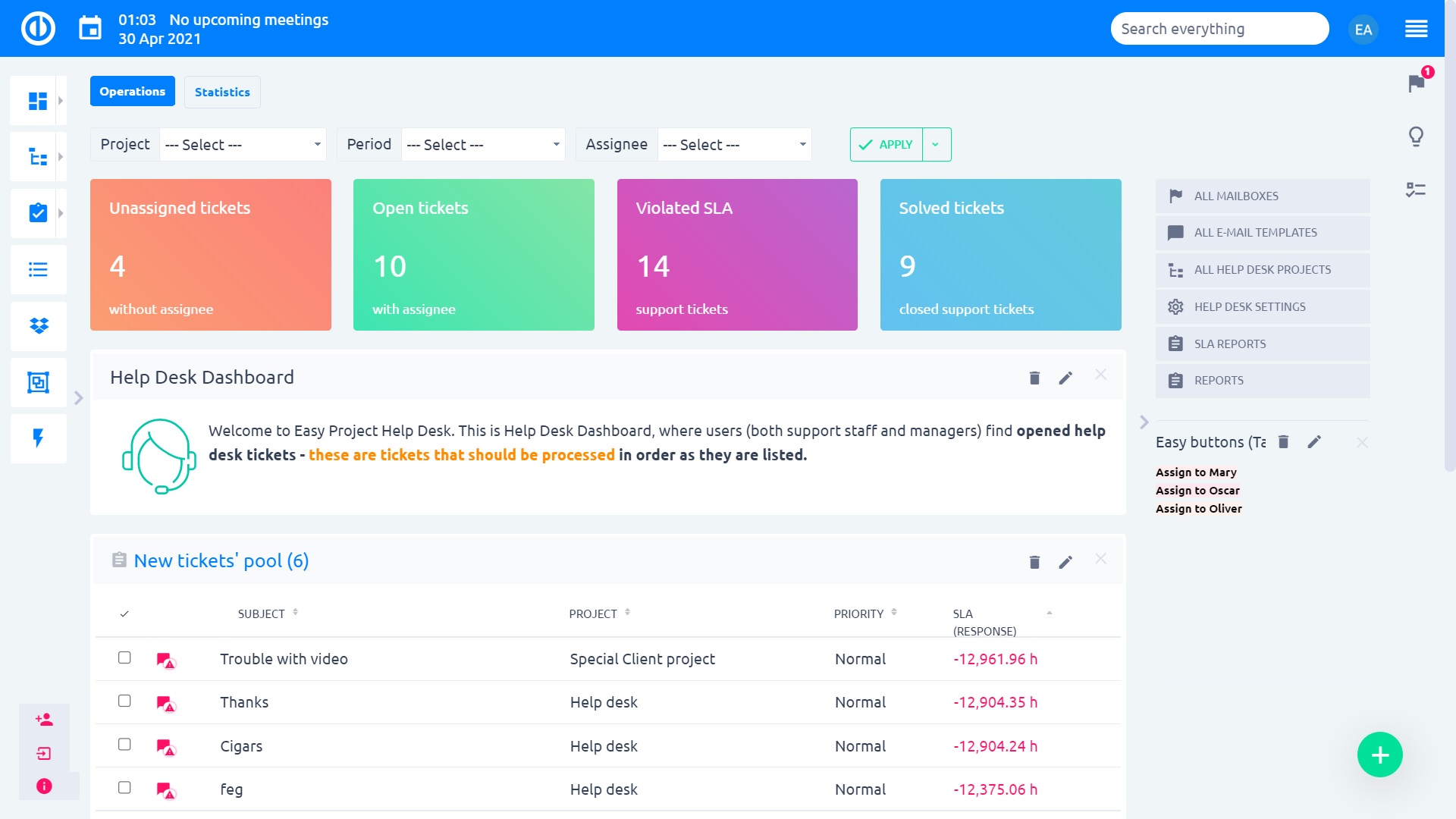 HelpDesk in Easy Project
Know Your Customer
When responding to a customer's ticket, take the time to review the history of the ticket or any previous tickets opened by the customer. Getting as much information as you can on a customer can help you to provide the best solution or expedite the ticket to a team that can resolve their issue.
Becoming the best help technician takes steadfast dedication. Everyone may have different ideas about what it takes to be the best but following these tips will help you excel and get you to the place where you want to be.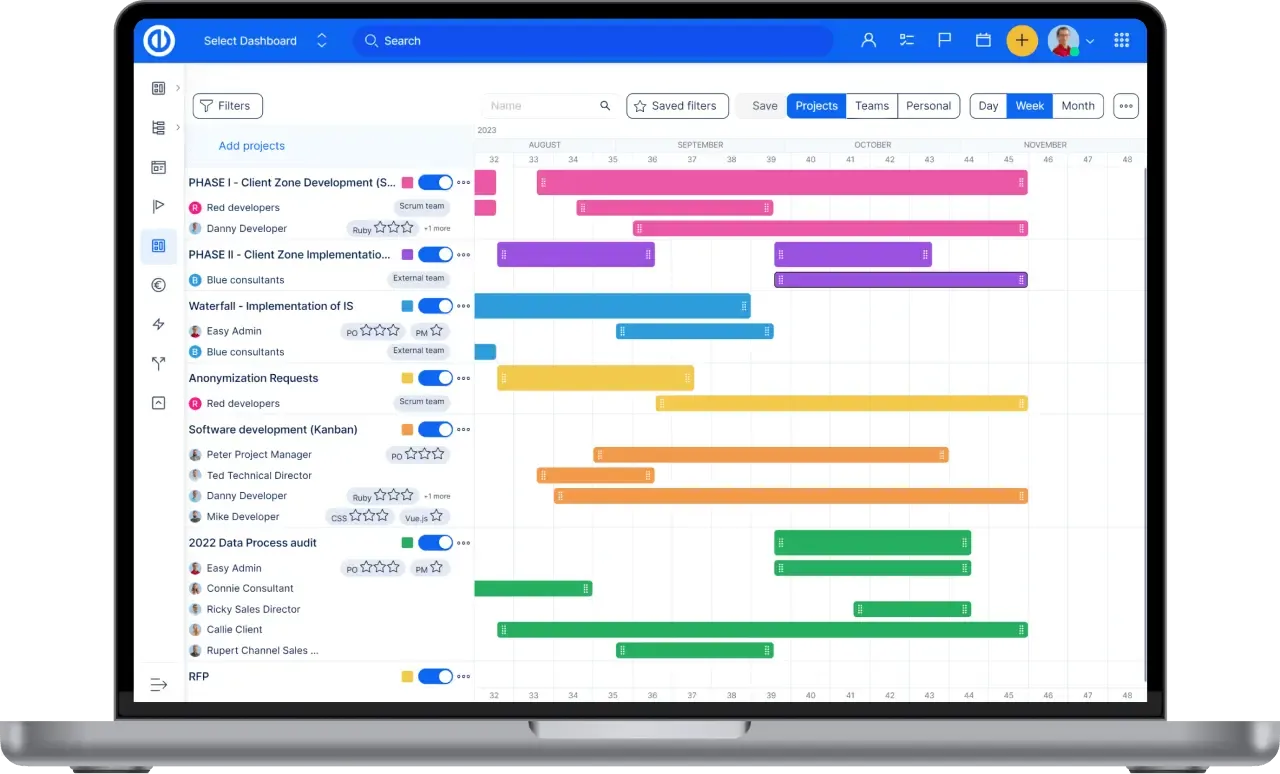 All-in-one software for a modern project manager? Easy.
Get all powerful tools for perfect project planning, management, and control in one software.