How the Right Resource Management Tool Can Transform Your Work-From-Home Experience
Google, Microsoft, Apple, Amazon, Twitter, Hitachi, Chevron, Salesforce, and Spotify. All across the world, global companies like these rolled out mandatory remote-working policies in the wake of Covid-19.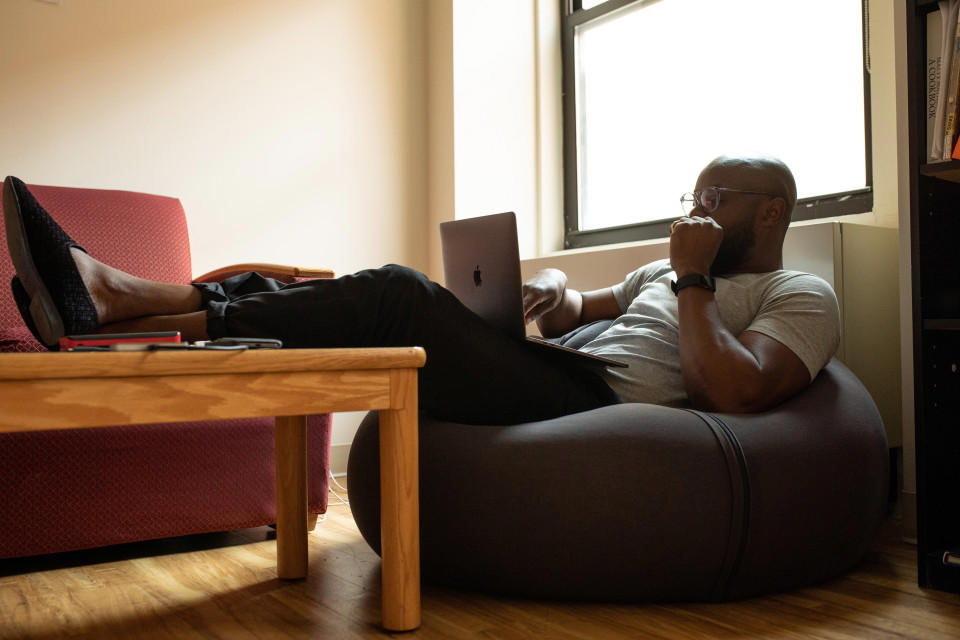 Currently, the shift from formal offices to bedroom desks, couches, and dining tables is becoming the 'new normal' for a considerable chunk of the workforce.
Many employees, especially those that have never worked from home, have faced understandable challenges among them being how to stay on task when working in an environment that does not necessarily lend itself to productivity.
Employers, on the other hand, have found themselves racing against time to give their staff the tools they need to optimize productivity. As physical offices drift into the past, even companies that already encouraged remote working have had to go back to the drawing board.
Fortunately, the tools that facilitate an effective work-from-home experience existed long before the pandemic. If you have been struggling to focus and complete your work, you ought to leverage resource management solutions like Easy Project. At their core, these software offerings are designed to equip remote workers with all they need to accomplish their goals while working away from the office.
Below, we outline some significant ways that a proper resource management tool can equip you for your 'new normal'.
1. Stay organized
If you occasionally feel your day and workflow getting away from you, a resource management solution that features an all-in-one organizer can help put you back on track.
The top tools combine the power of task outlining with project management techniques to turn a scrambled task laundry list into a genuinely actionable timeline that will drive project completion. With the right tool, you can set realistic guideposts, save reminders, track progress, and loop in the team members you need when you need them.
A proper resource management solution can also help you to round up your important data into tabs that are straightforward to manage. You can, therefore, organize tasks effortlessly with easy clicks and drag-and-drops and use searchable tabs and keywords to quickly find what you want.
By picking the right tool for resource management, you can keep all your plates spinning flawlessly and at the right speed.
2. Maintain focus
Working from home was full of distractions before but now, the situation is a lot worse. For some people, the kids that were spending the day at school are now in the house causing all sorts of mayhem. For others, the urge to keep tabs on what is happening in the world barely lets them spend a minute away from news websites.
If you are finding it difficult to focus while at home, an all-encompassing resource management tool can be the launching pad you need. The right resource management tool is that which goes beyond simple management tasks into literally serving as a digital set of blinders for your workday. Easy Project, for instance, features a streamlined interface that is tailored for maximum focus and productivity. It also comes with features like auto rescheduling and smart reminders to help you get more work done in less time.
Studies show that it takes almost half an hour to regain focus once it's been lost. With a resource management solution that is keyed to eliminating distractions, you can save a great deal of time and money.
3. Collaborate effectively
Not to sound dramatic, but meeting ineffectiveness was a huge problem even before Coronavirus. Now that physical interactions have been replaced with digital solutions, it is surprising that things are not getting any better. What was once a five-minute chat by the office elevator is now a scheduled full-hour video call. Work calendars are increasingly filling up with unwieldy video chats that are adversely affecting productivity.
If you have been spending more than an hour a day on conference calls in a day, the chances are high that you are wasting valuable pockets of time. So, instead of relying on a basic video calling software, embrace a resource management tool. The right solution can improve the structure of your meetings to keep them on task and action-oriented.
Top-range resource management tools like Easy Project feature an intuitive interface that lets you set meetings, fashion agendas, send invitations by email, share important information, track meeting durations, and log action items, all in a few easy clicks.
4. Performance management
If you are an employer or Human Resources manager, comprehensive resource management tools like Easy Project can improve the connection you have with your employees as they work from home. In projects, for instance, they can give you the full picture of who is working on what at any given time. That way, you can know when they are available for new tasks or overloaded so that you can effectively balance workloads to deliver project milestones in the expected time.
A proper resource management tool can also be effective at measuring the engagement you have with your staff. Without the possibility of popping into a manager's office, it is possible for employees to feel distant from their organization and their deliverables.
The right solution will have the avenues to facilitate regular check-ins with staff members, re-alignment of goals, and collection of feedback. Despite not being physically present in the office, your employees will remain motivated and purposeful. A solution that promotes remote engagement is crucial when you are all working in isolation.
5. Learn more about how you can keep yourself and your workforce productive and engaged during uncertain times
Working from home comes with its fair share of challenges. Nevertheless, the right tools are all you need to achieve, and perhaps exceed the productivity you had when you were in the office.
Easy Project's Resource Management solution can help you to improve your remote working experience now and in the future.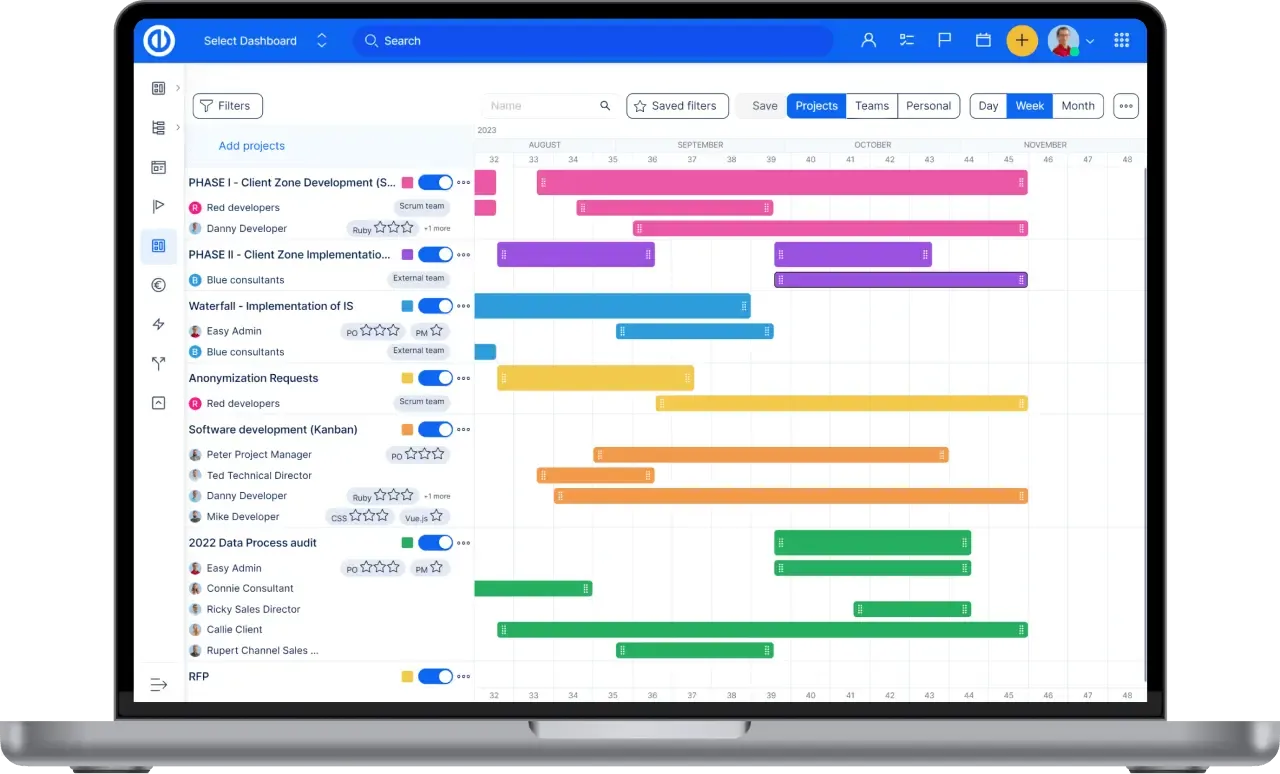 All-in-one software for a modern project manager? Easy.
Get all powerful tools for perfect project planning, management, and control in one software.