How to Get Some Extra Time for the Real Work
Dozens of open windows and a number of different user interfaces. Lots of time spent thinking about which window one is actually addressing a given task in, and which application the conversation is taking place in. Plus, the constant switching between tools distracts the user from what's really important.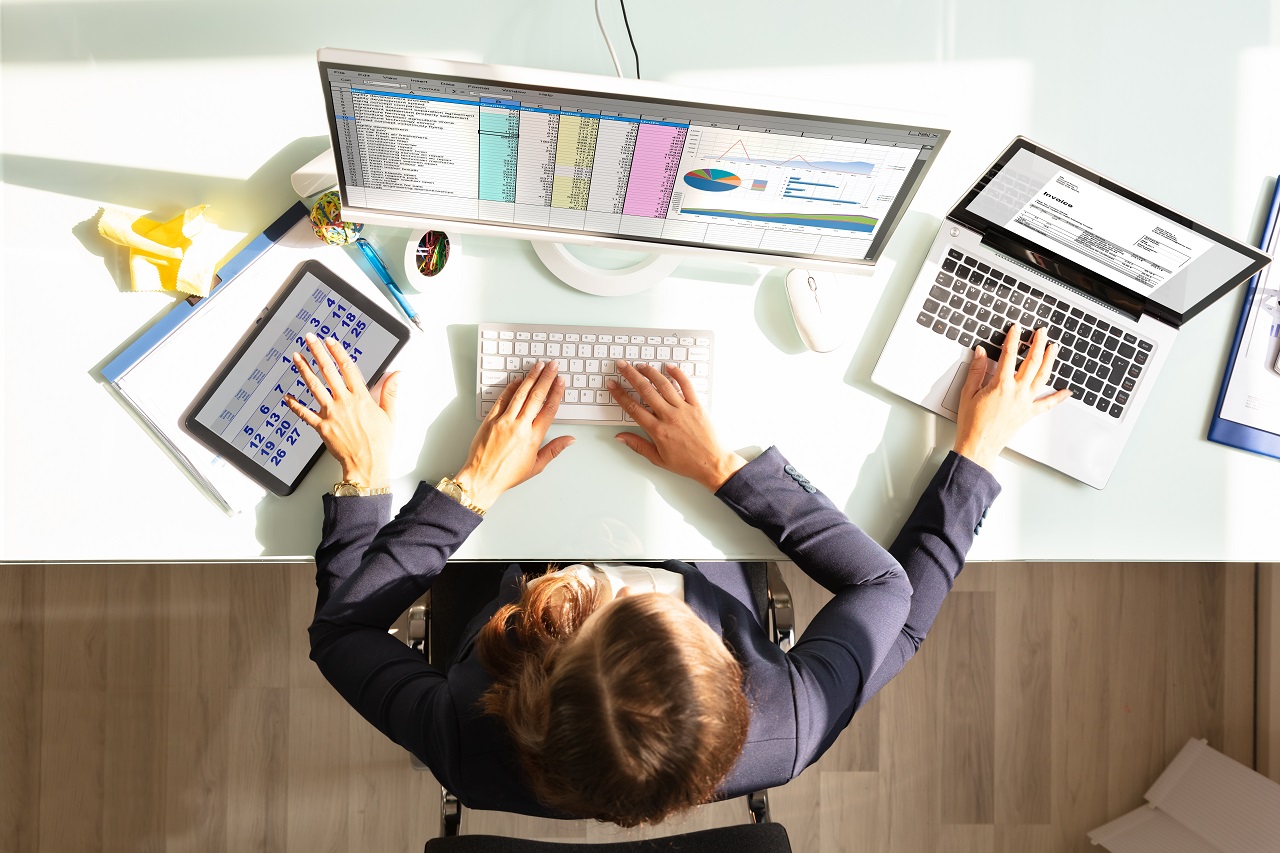 Add to this a sense of loss of control over individual processes or a frustrated team that doesn't have information in one place. Is one organized organizational corporate user interface a utopia? And what options does the new Easy Project 11+ offer? Read on.
Most companies consist of different departments with very specific needs or tools that are not always fully compatible. In the real world, this often means using a number of applications at the same time. Ranging from classic email, MS Teams, Slack, Salesforce, Pipedrive to the various project management tools. It can be quite challenging for a new team member to get used to a variety of different environments. Not to mention the duplication of tasks that makes the work inefficient, or the loss of information that simply can't be kept in one place.
The problem arises when new and new applications or tools are introduced to set up the newly created requirements for the work process, and we do not address the issue from a broad perspective. Despite the large volume of work that each of us has to handle on a daily basis, we often do not see that the existing solution is cumbersome and no longer functional. Inefficiently used tools often cost us valuable time and the company money. How to get out of this vicious circle?
Work smart, not only harder
The solution is simple, and you don't have to work harder for it. Taking the time to map out your processes and what your organization really needs will undoubtedly pay off in the long run. The reward will be a happy team and the time you'll save after increasing efficiency within your team. It will finally allow you to focus on what really matters – the job itself.
Remember that less is sometimes more
The solution is a single integrated project tool that can provide for the needs of the team in a comprehensive and efficient manner. Of course, it should have a modern and fast user interface for easy operation and a native mobile app for controlling projects from anywhere.
Manage your projects easily
The new Easy Project 11+ integrates B2B CRM, HelpDesk, invoicing, HR, project management, and much more. When using such software, there is no need to log into different applications and constantly click through different platforms. And what do the individual tools in the new version do?
Project planning is as crucial as the project execution itself. Some of the greatest mistakes can be made in the preparation phase, so don't underestimate them. So make sure to use the new Mind Maps module. It will help you to organize your thoughts in the pre-project phase and increase the odds of smooth project execution. You may also utilize it for brainstorming or creating different diagrams.
Business management for B2B companies is now part of our all-in-one application. Thanks to the integration with project management, you may execute more efficient business management, which will be reflected in your company's revenue result and appreciated by your business partners. Just try it out.
Client service (HelpDesk) is now connected to project management (PM) and business management (CRM). In addition to the existing internal users in your company, we have also extended HelpDesk with access for your clients. They can enter and manage their requests through it. In addition, you have an unlimited number of external users within one license. The groundwork for satisfied customers is ready.
The upgrade is Easy
Look at your company processes from a fresh perspective. You may then find that having a single tool that is able to cater for the needs of different teams, suddenly makes the work easier, more efficient, and more fun. Try Easy Project 11+.