New: Easy Project 11 – Feature Overview
The big boost of the current Easy Project resulted in the new "11" version. How can you benefit from it in your everyday work? Let us explain to you in this article – learn about the eight features that will undoubtedly upgrade the way you manage your projects today.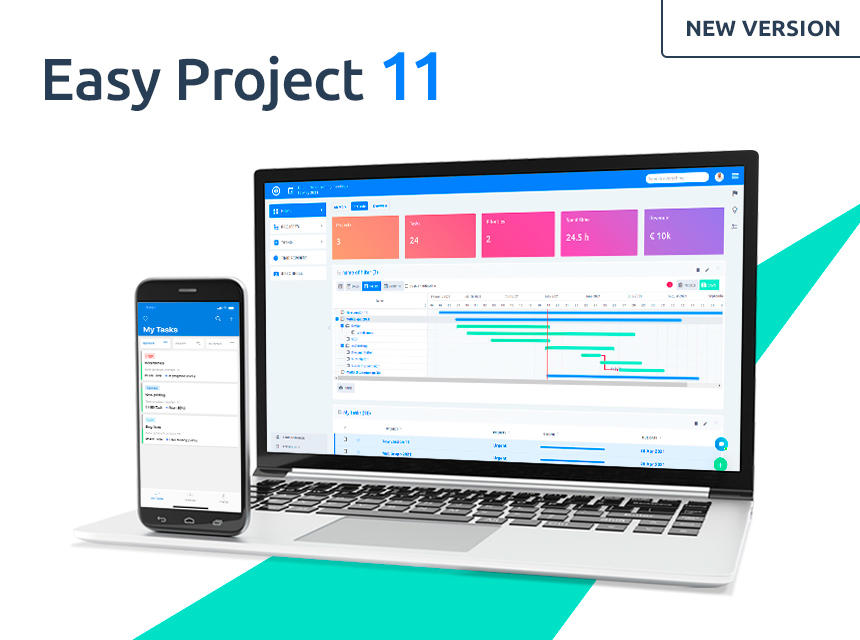 or watch the webinar recording
Note: Upgrading to version 11 from older versions is optional for the coming months (even on the cloud). Before you decide to upgrade to this supercharged version, please read carefully the full version changelog.
Top-speed performance with advanced technology
Since managing projects, portfolio, or company requires a quick response and swift action, you want your PM software 100% to adjust to your pace. Therefore, the new version has significantly upgraded speed, stability, and performance – it now reacts quickly and allows you to do more work in less time. What is the secret? Easy Project 11 runs on the most advanced technologies: Rails 6, Ruby 3.0, Sidekiq, and others.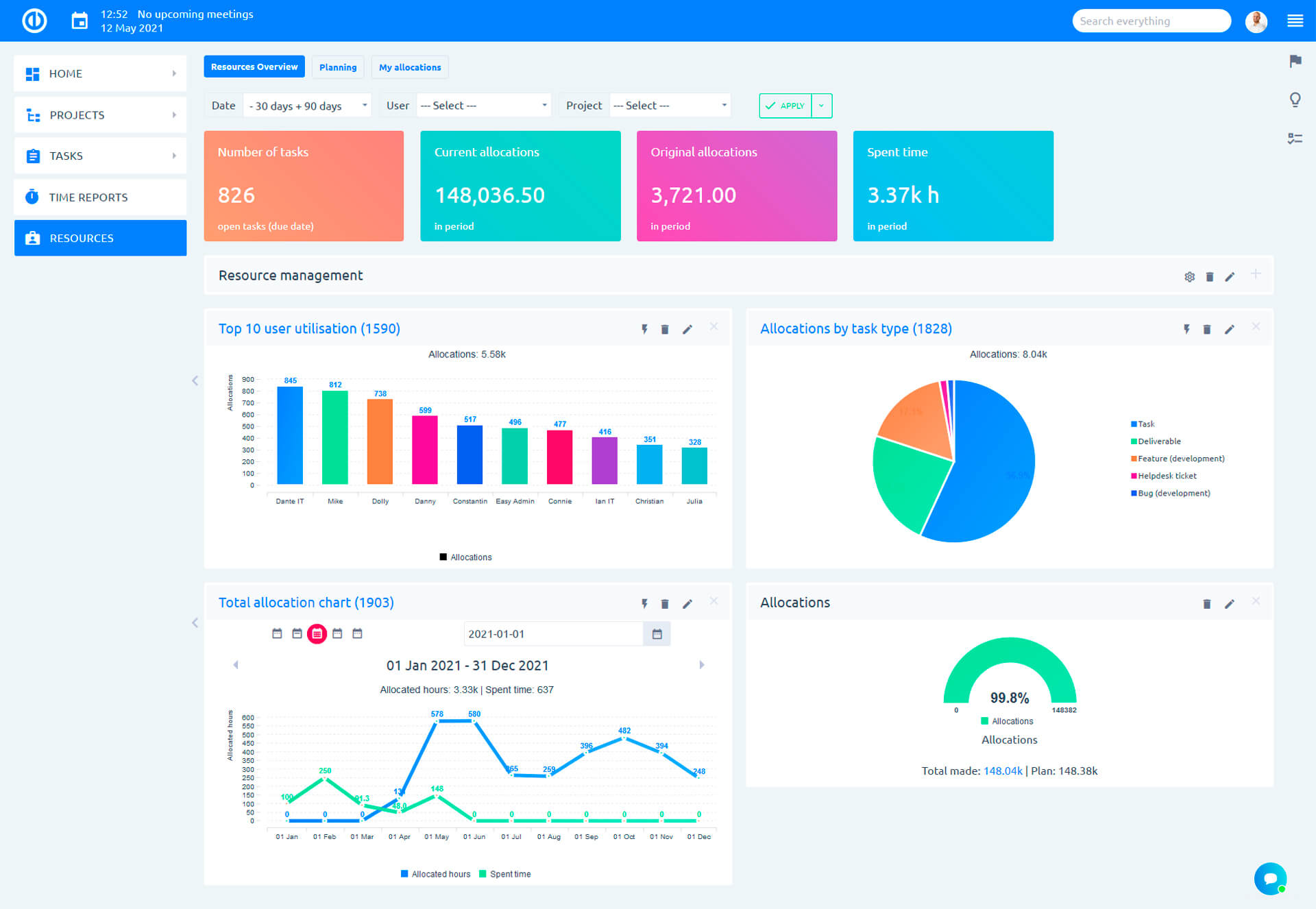 Easy Project – Dashboard
Smoother work within the new interface
Not only is the new Easy Project interface quick and responsive – it even looks better than ever before. The design is generally simplified, clearer, and dressed in vibrant shades of blue and gray. You will now also get super-quick access to the important items like the home button, meeting calendar, search bar, logout button, user profile, and More menu.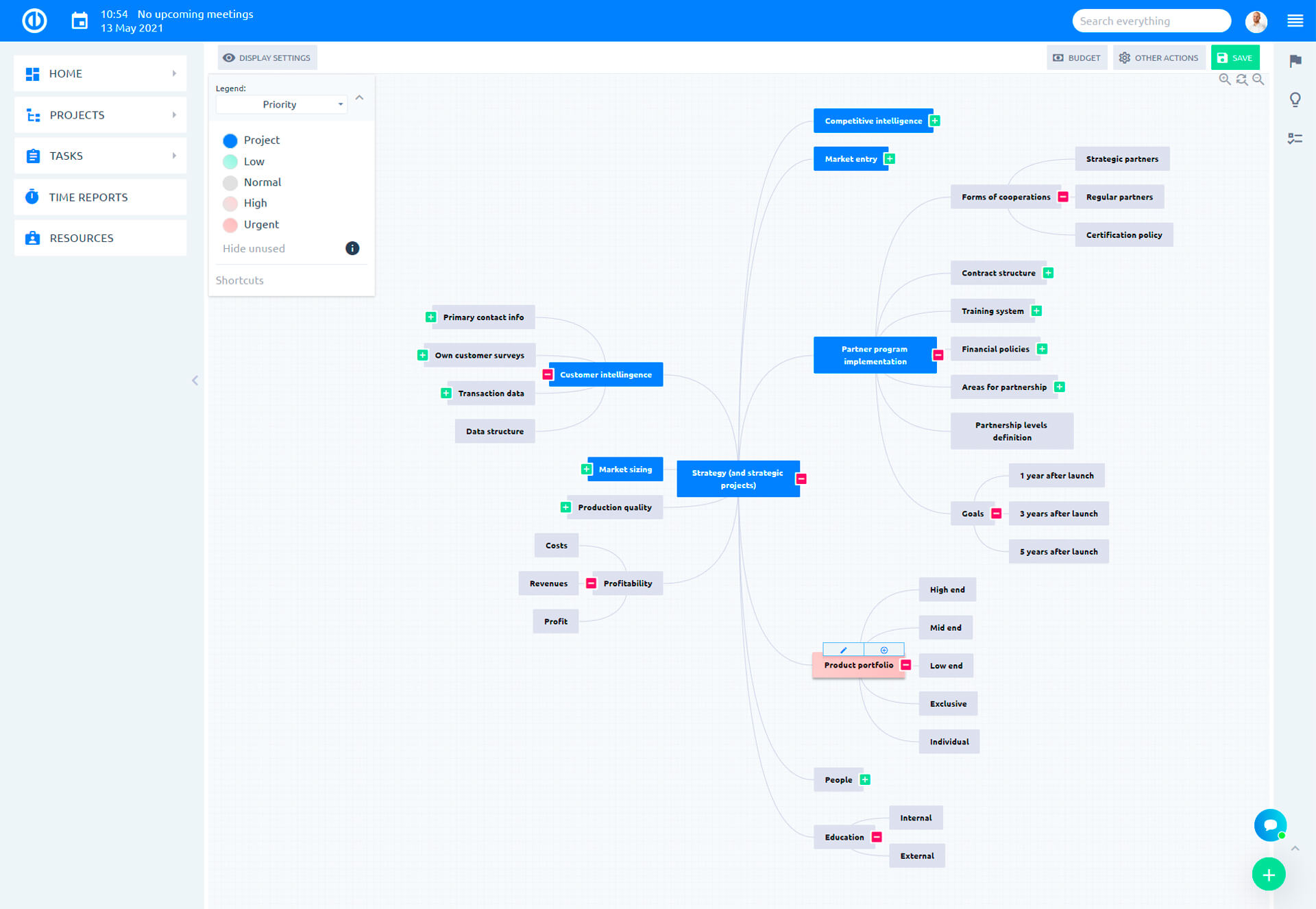 Easy Project 11 – WBS
100% flexibility with the new mobile app
We got it – no matter where you are, the ability to keep things moving is what you expect from a native mobile app for project management. With the new Easy Project app, you will simply manage your tasks on the go and get an overview of current works on your projects. So you can deal with any urgent task (or a client) easily, whenever, and wherever.
The key features allow you to:

See tasks and projects

Create, edit, and comment on tasks

Track time to individual tasks and projects

See your spent time stats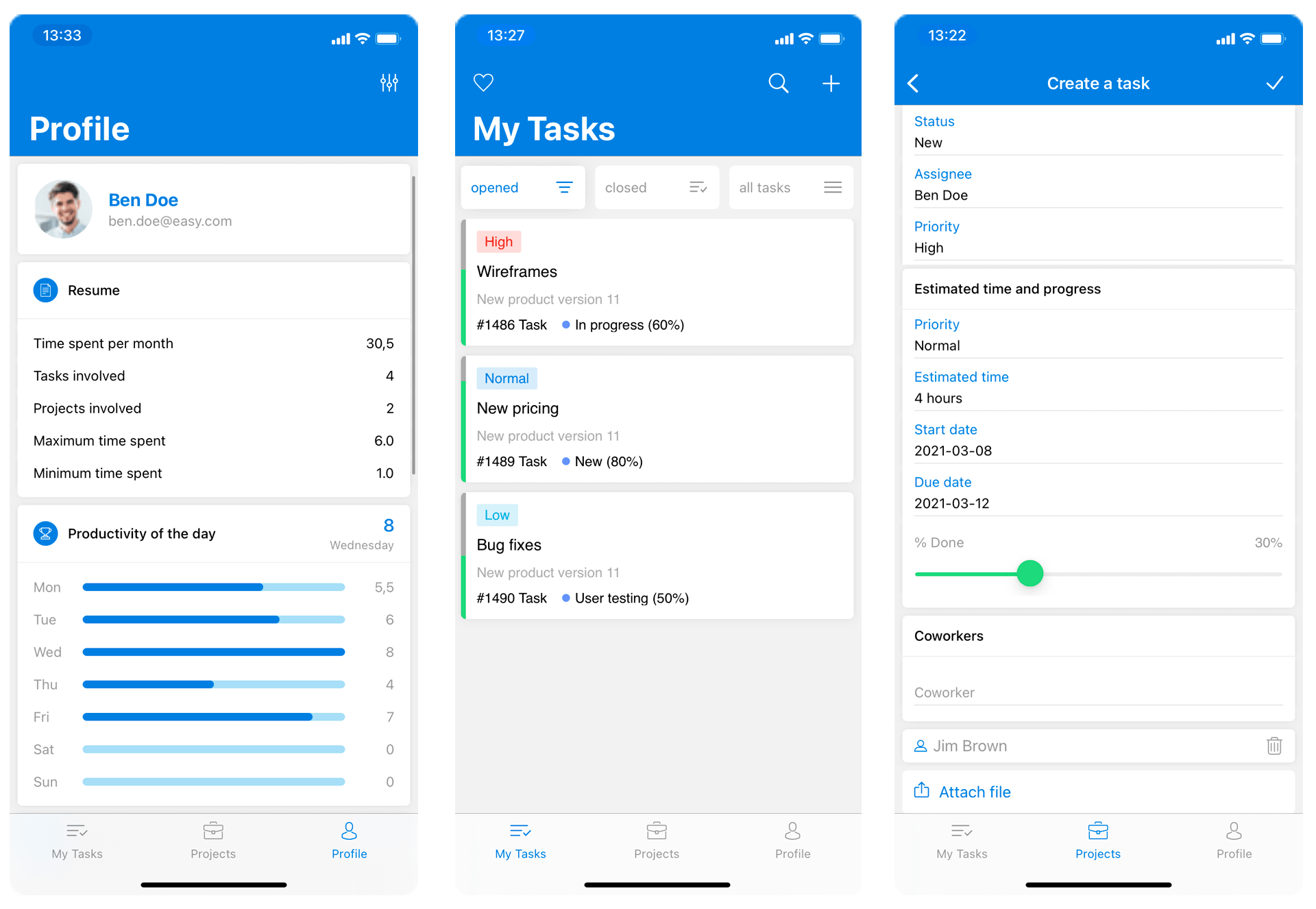 Easy Project mobile app
Fewer distraction thanks to the smart notifications
We bet you do not enjoy going through dozens of e-mails and looking for the important ones. If so, then you will gladly welcome Smart e-mail notifications. Instead of constant beeping, you will now receive a regular e-mail with an overview of the work performed on the project. And as we all have experienced, less distraction = more work done! Moreover, we upgraded the Activity Feed in your application so that you can filter your notifications with one click.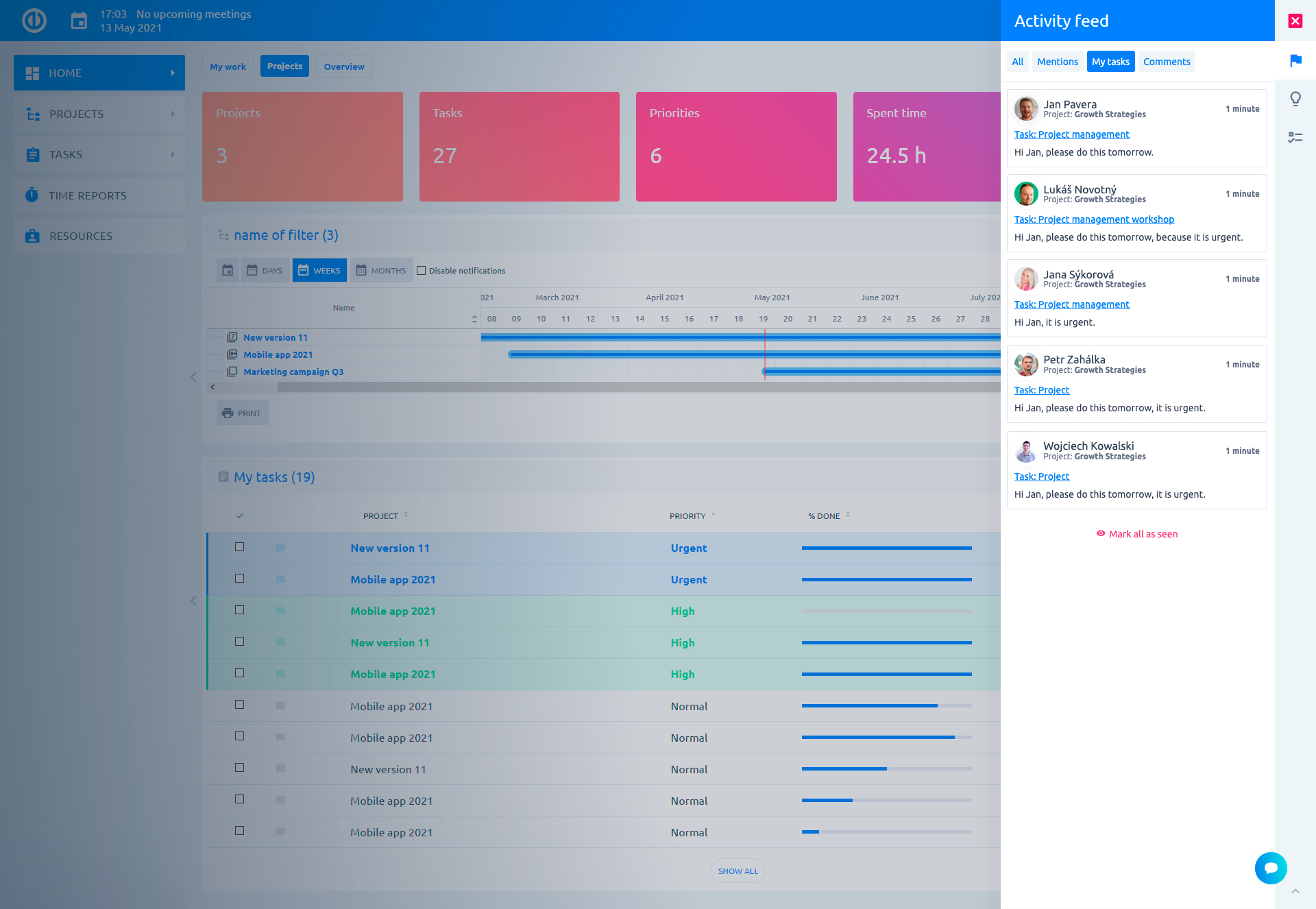 Easy Project 11 – Smart notifications
Quick search results using Dynamic filters
No more searching for a needle in a haystack. When browsing through any amount of data while searching for projects, tasks, or time logged, just apply the new Dynamic filters. The more accurate results will display in front of you in the blink of an eye.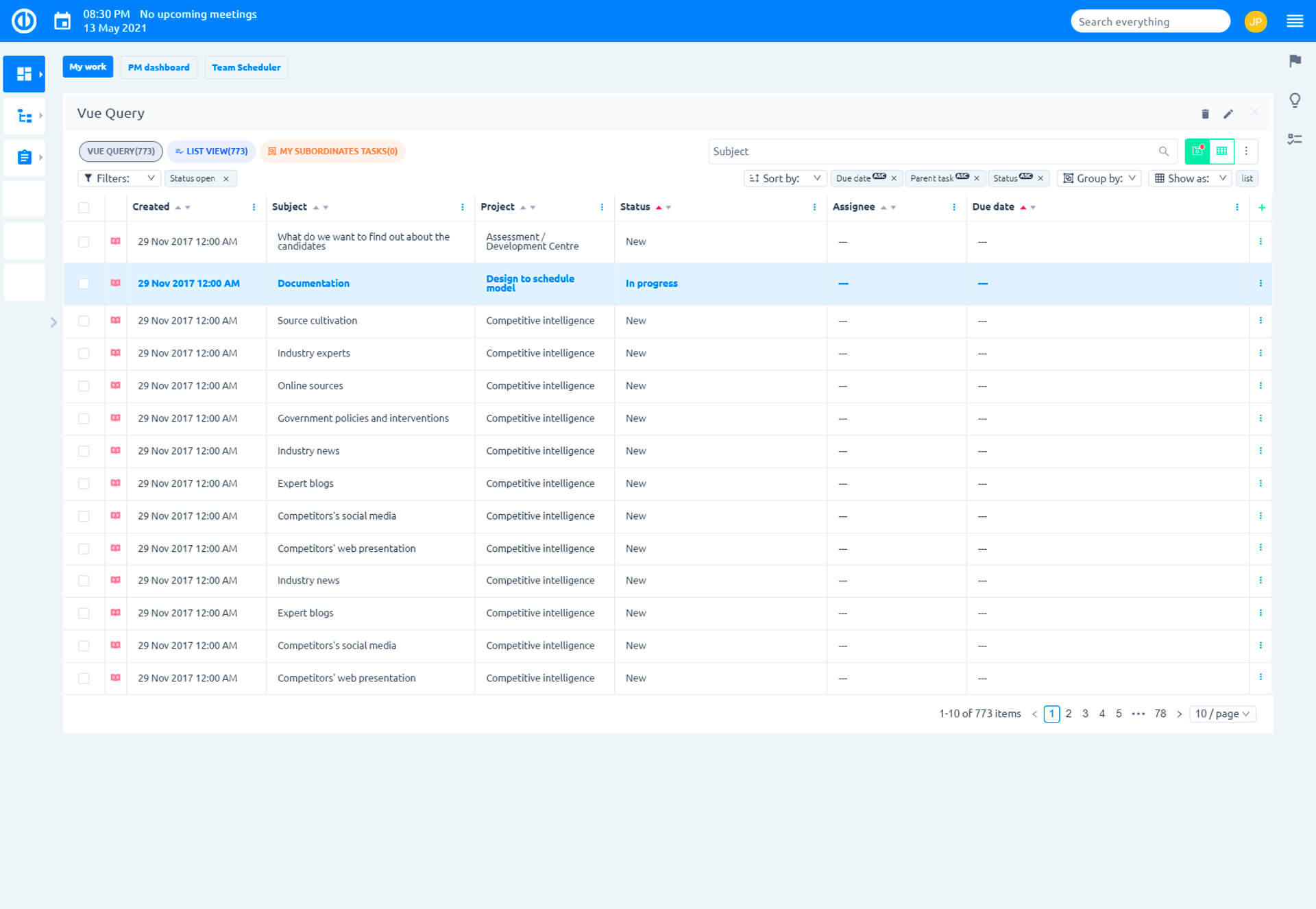 Easy Project 11 – Dynamic filters
Better writing with the new text editor
Do you know which activity takes the most of your working time? Writing. On average, a PM writes about 10,000 words every day when creating and commenting on tasks. Why not make it a little more pleasant? In the new Easy Project 11 you will enjoy writing tasks with the modern text editor (CKEditor 5) – it is incomparably user-friendlier and faster.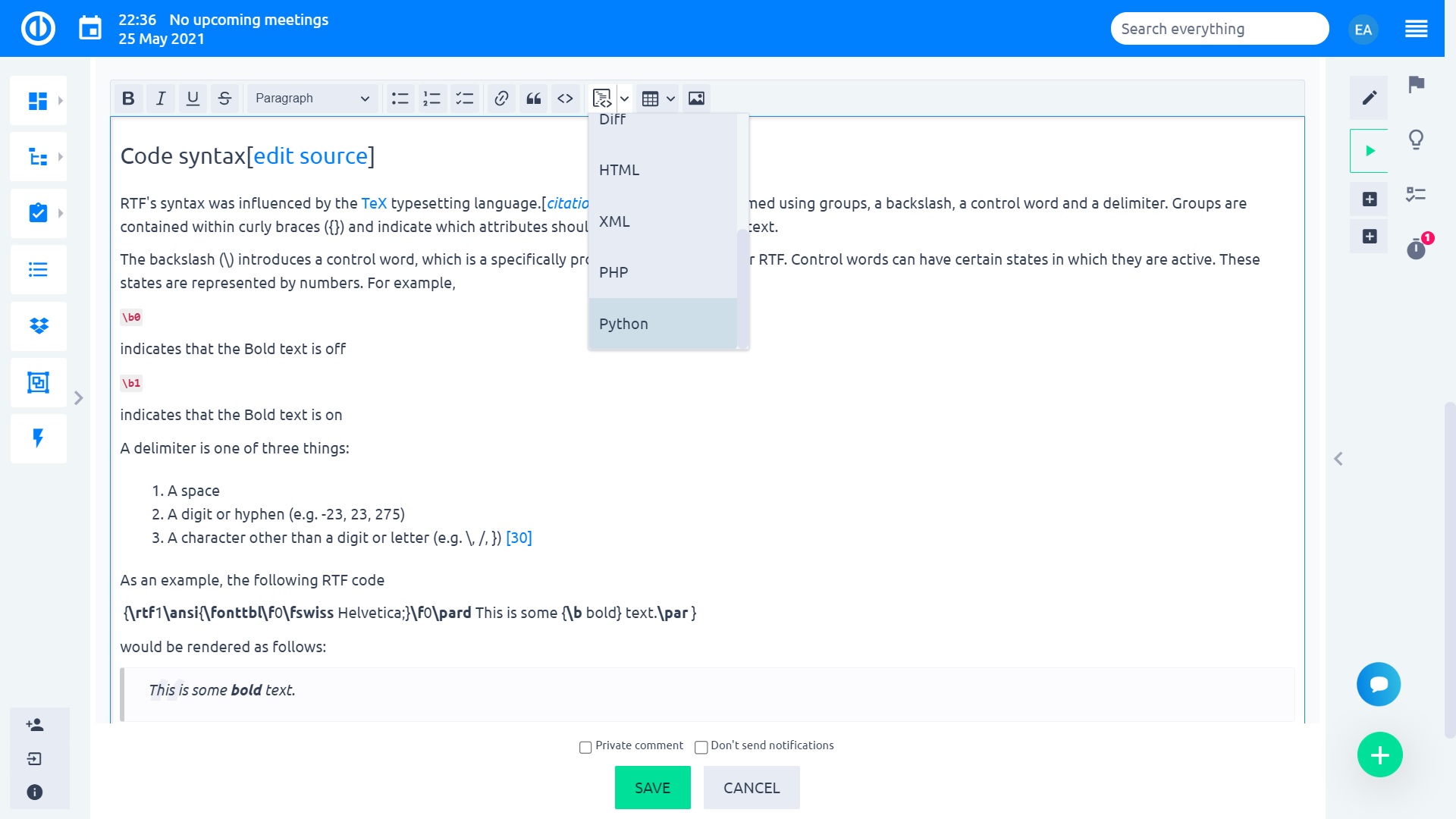 Easy Project 11 – New text editor
Before you read about the last two upgrades, consider learning all about the newest version in just 30 minutes!
Boosting your DevOps via one-click GitLab integration
You might sometimes think of how to make your developers happy. Well, if they use GitLab (which they probably do), here is the answer. Now they can integrate GitLab with Easy Project with just one click. Just fill in two fields and all the important entities will be imported – then you can monitor, filter, and create reports from them.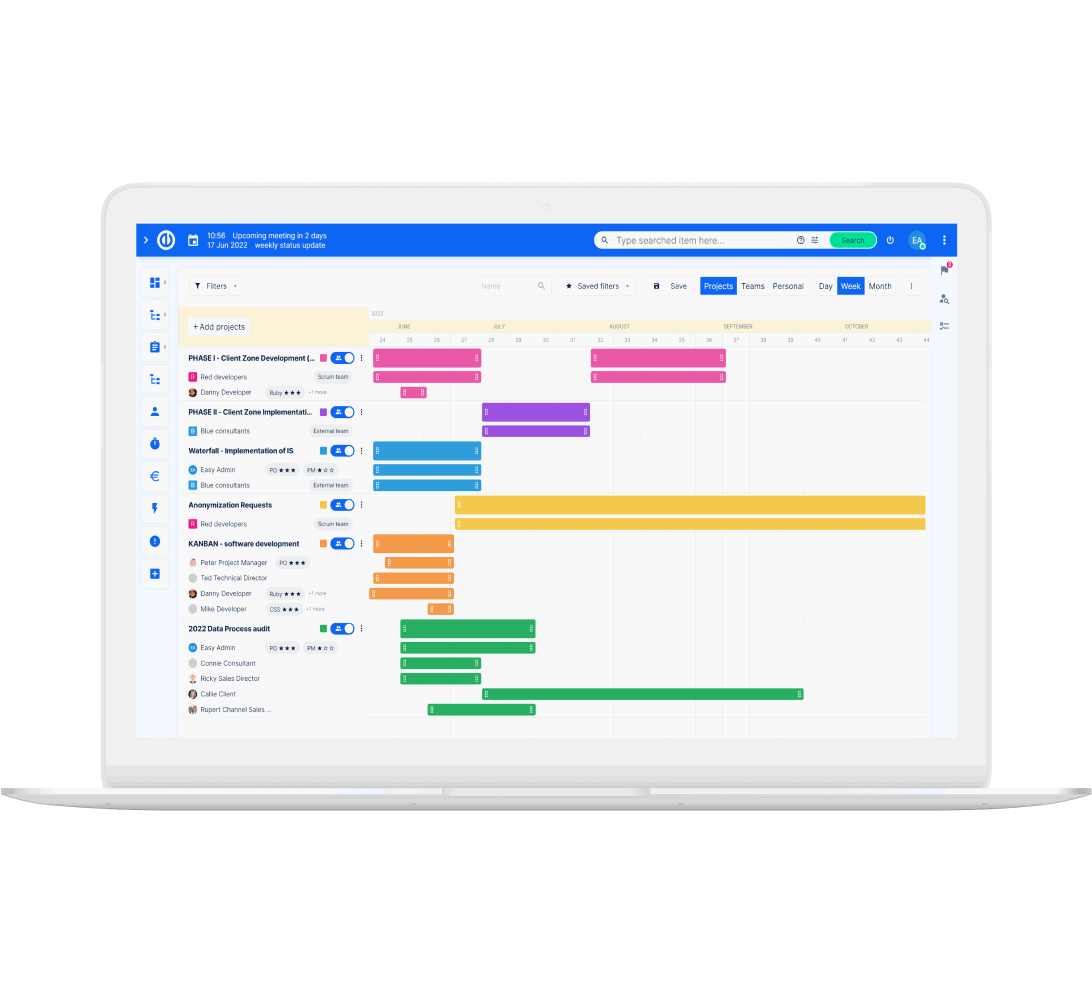 The ultimate upgrade for your project management? Easy.
Get new Easy Project 11 with a fresh modern interface, maximized performance, and native mobile app.
Compatibility with Microsoft Azure Active Directory
If you work with MS tools and want to protect your business by enhancing your digital safety, take advantage of Azure Active Directory Enterprise Services (Azure AD). It provides single sign-on and multifactor authentication to help protect Easy Project users from 99.9% of cyber-attacks.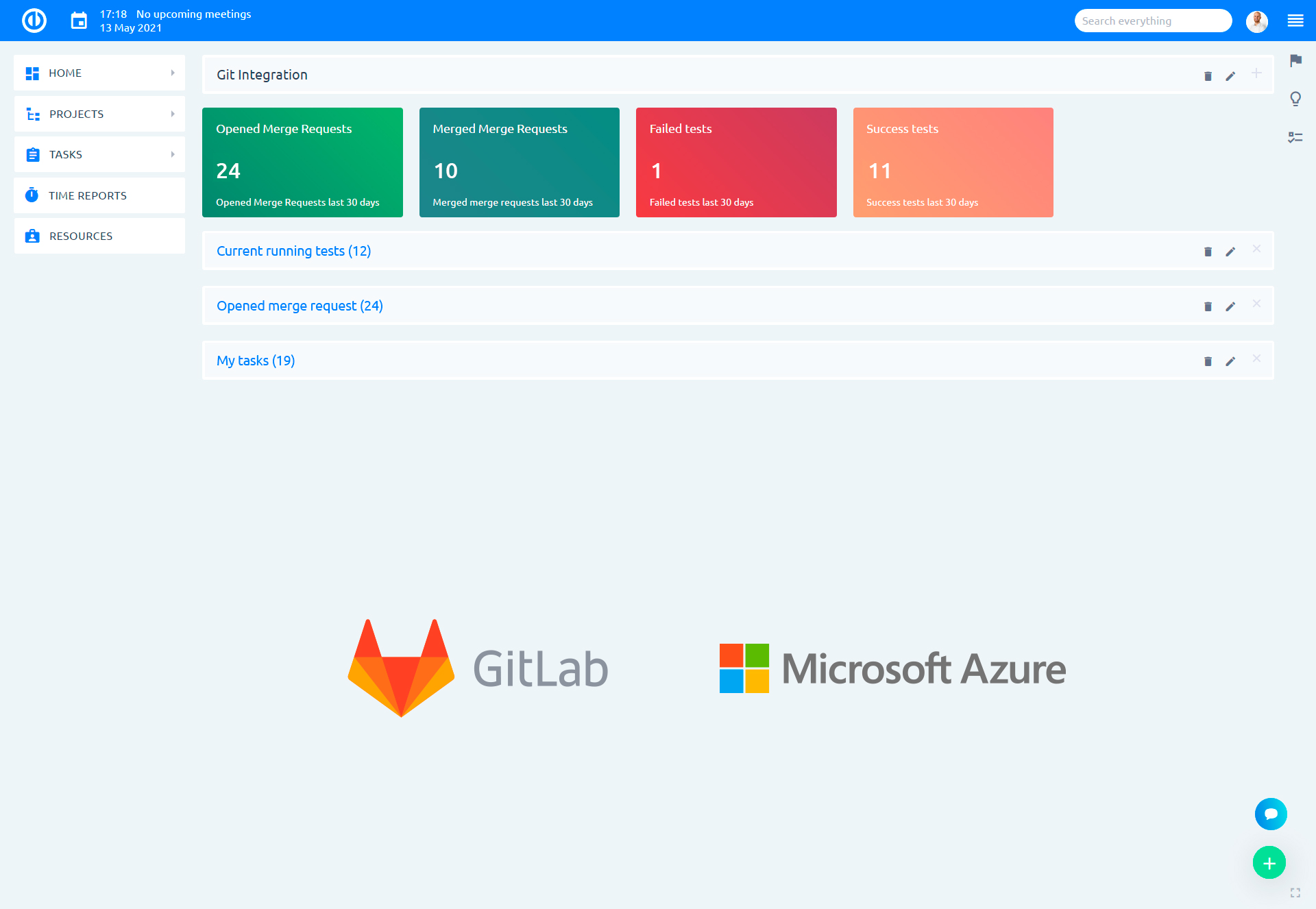 Easy Project 11 – GitLab and Azure compatibility
Why, how, and when to upgrade to Easy Project 11?
Why? The new "11" version is faster, more stable, safer, and makes your everyday work more enjoyable. See all the Easy Project 11 benefits together.
How? The upgrade is simple and guided by our documentation. Surely, if you need any help, do not hesitate to contact us.
When? You can upgrade from any older versions in the upcoming months – and even on the cloud. Just make sure to read the full version changelog before upgrading.
What not to forget? Sign up for our free webinar hosted by Jan Pavera, the Head of PM – you will see all the cool features of the newest version and have a unique chance to ask about anything related!