One Small Step for Man, One Giant Leap for Project Teams – Easy Project 2019
Last week, a new major version of Easy Project was released. The 2019 edition brings new powerful features like Business Intelligence, Scheduler, Cost Breakdown Structure, Diagrams, and more. On the top of that, "easy-to-start" Lite version is great as the first step into project management.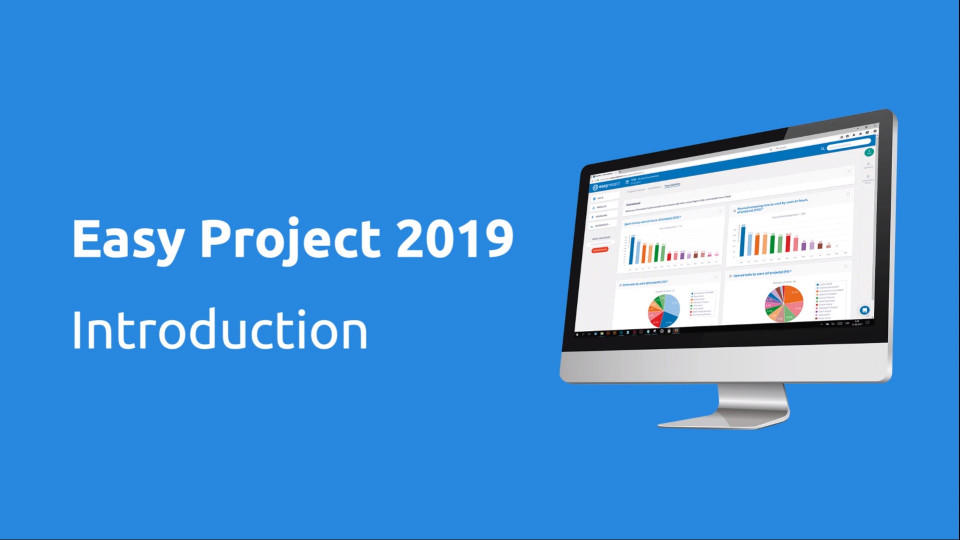 Lite version for quick onboarding
New Lite version represents the quickest & easiest start to professional project management. Just 2 predefined roles help you to start really fast and it's ready to grow with your projects when you are ready. After signing up free for Easy Project 2019 Lite, you will see 5 predefined tasks. By completing them, you will create, run and manage your own first project.
Easy Project 2019 Lite
Business Intelligence (BI)
It's not just a fancy word nowadays. BI brings all key data, metrics and KPIs about your projects & business on a single well-arranged screen. One look and you get all important insights you need to make the right decision. The plugin is useful for any company that sells more products or services on one or more markets. Easy Business Intelligence provides easy geographical and product ROI analysis – tells you what segments have the highest profitability.

Easy Project 2019 Business Intelligence (BI)
Scheduler
Have control over your tasks, meetings, attendance and resources on a single calendar screen. Basically, it's calendar that allows you to allocate your tasks while taking estimated time into account. Tasks can be easily distributed thanks to a drag & drop feature. It makes daily working much easier for both workers and managers. Managers can use it as a tool for task allocation of teams and subordinates.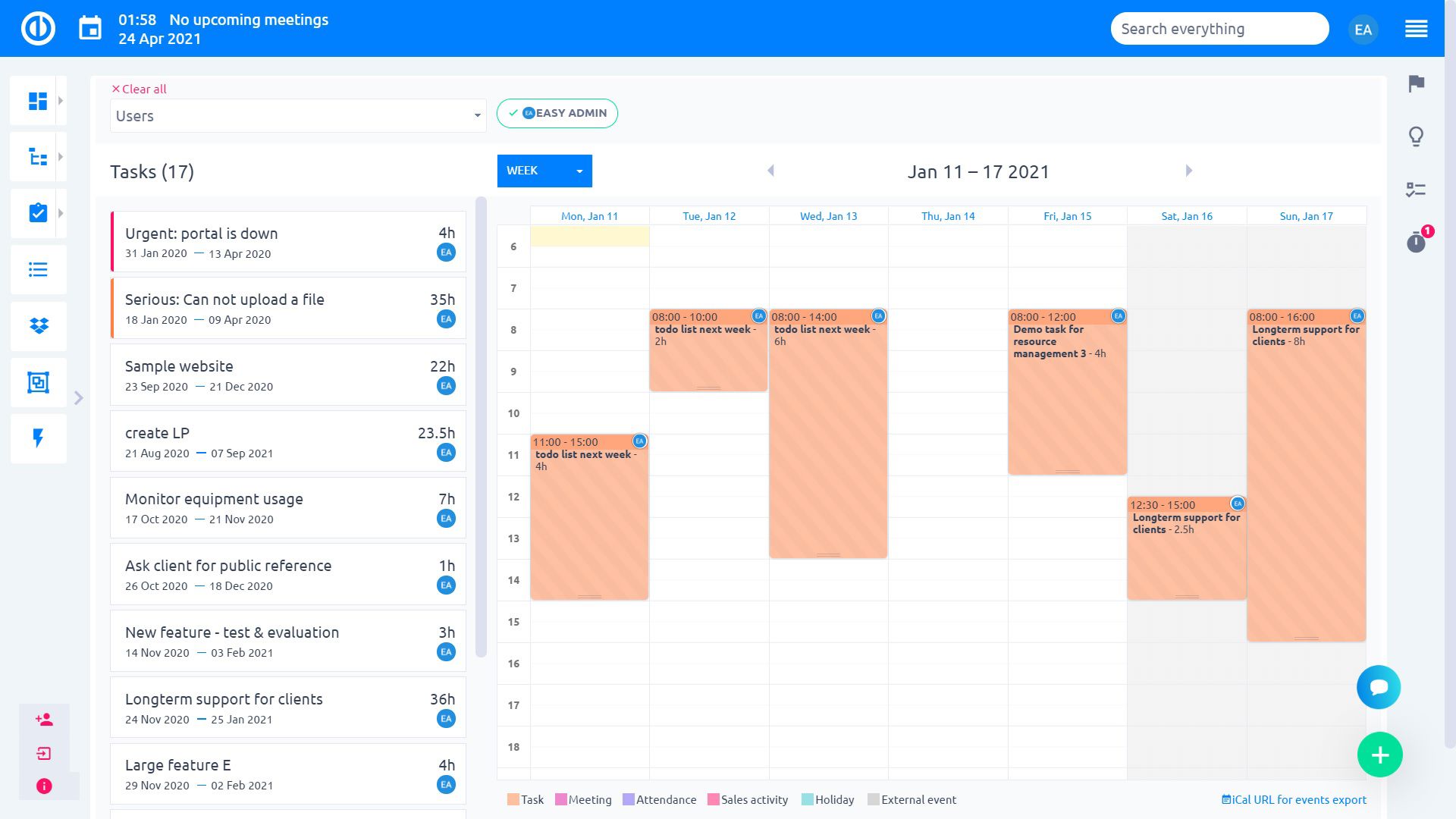 Easy Project 2019 Scheduler
Cost Breakdown Structure (CBS)
CBS is the easiest way to manage project finances visually. See & manage projects and tasks finances in visual WBS (also known as "project mind map"). Just display your projects costs, revenues, profit - both in plan and reality! The CBS is a cost allocation to the lowest level of the Work Breakdown Structure and it is used to continuously compare the actual costs with the budget, and integrate to the cost control system. On top of that, you can create new entries easily right in the mind map.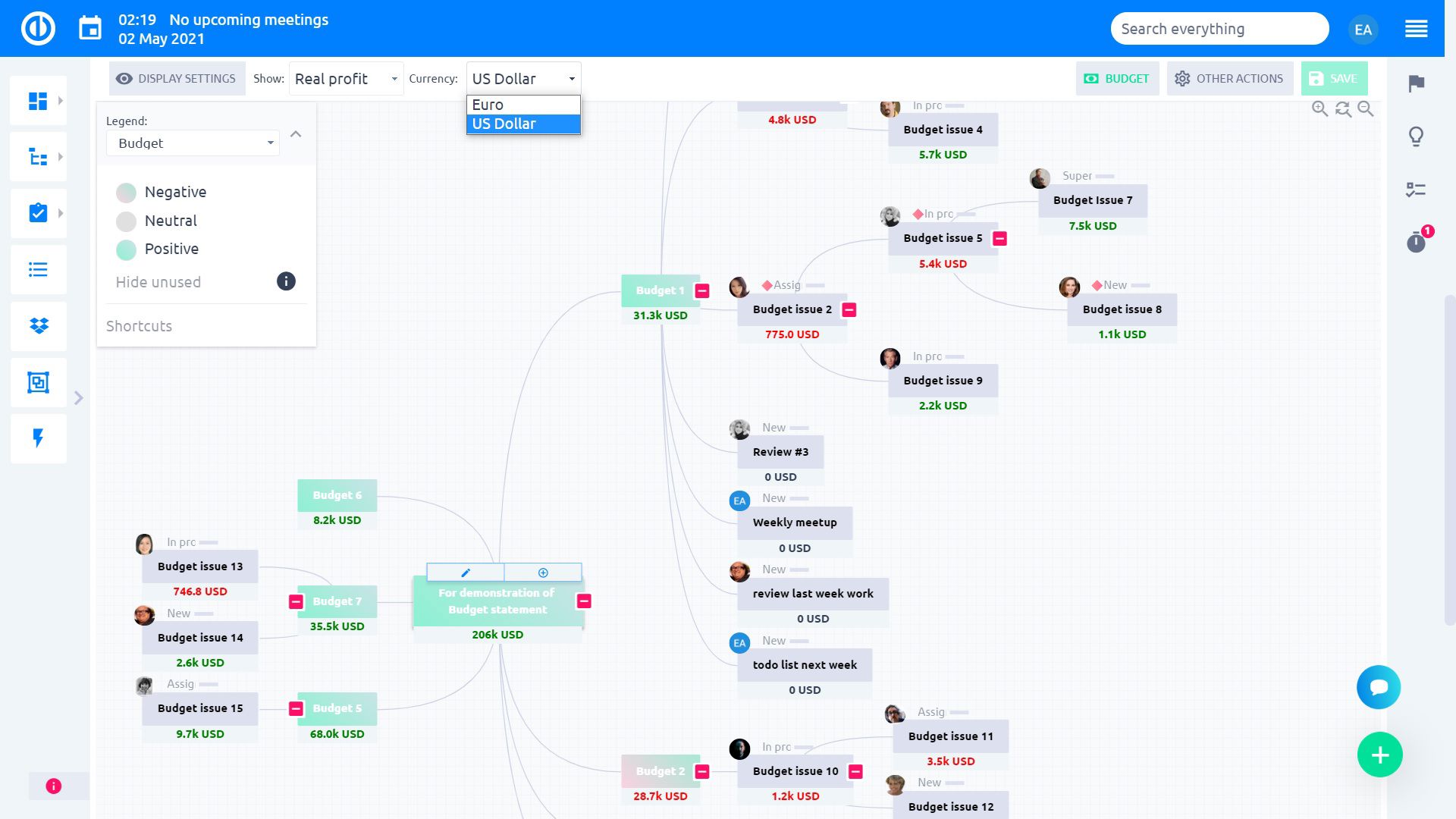 Easy Project 2019 Cost Breakdown Structure (CBS)
Agile improvements
Enjoy more intuitive dragging & dropping in a Scrum board and more minor updates. The Agile improvements include new quick planner when you are planning in a backlog, a search function in a backlog, smart sprint check (automatic control of planned time vs. resource capacity) as well as improved and more intuitive drag & drop function in a Scrum Board.
Read feature article
Read knowledge post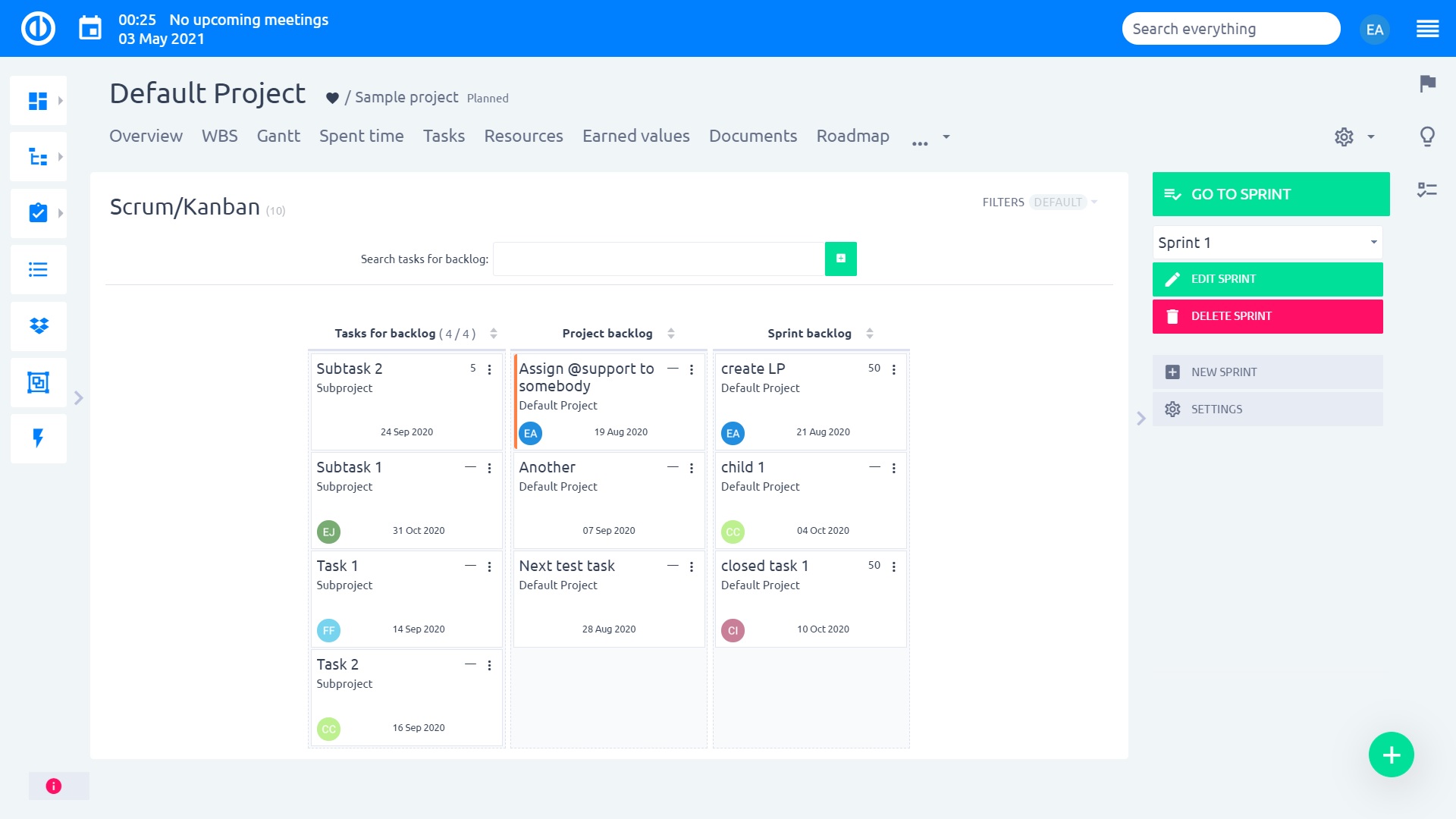 Easy Project 2019 Agile improvements
Resource Management reservations
The Resource Management most wanted feature is here. Simply create a reservation of resources without assigning to a specific task or project - easily using drag & drop. Plan your resources like never before and simply create future custom reservations – easy, simple and quick.
Read feature article
Read knowledge post
Diagrams
Diagrams stand for a symbolic representation of information according to a used visualization technique. Visual diagrams are important because they aid in the understanding of complex systems, which helps you easily drive projects to successful ends. Easy Project is a project management software to help you implement your diagrams and keep projects on track.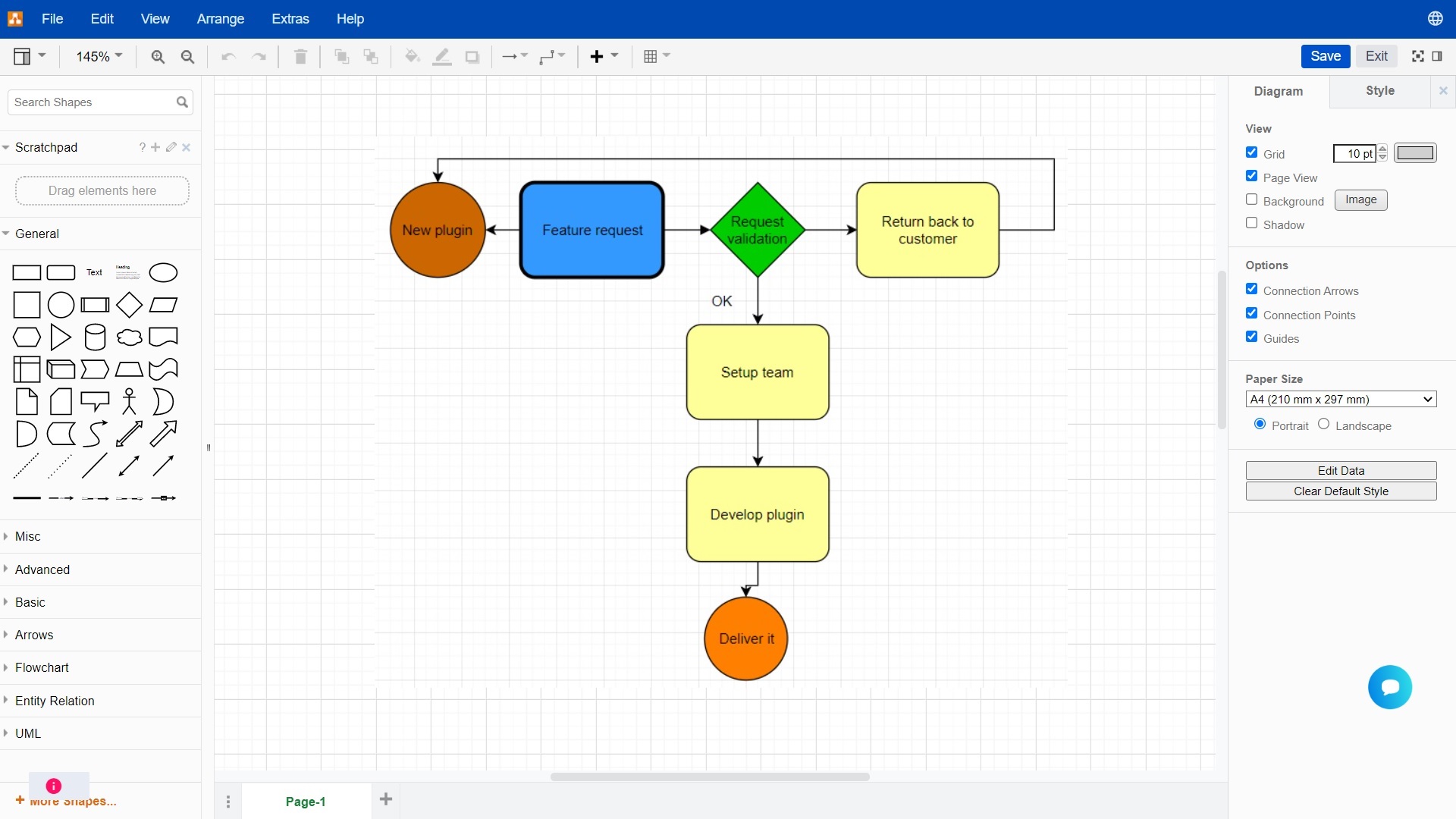 Easy Project 2019 Diagrams
Learn more about this version on the Easy Project 2019 landing page.