Set up Easy Project on Your Own With This New Implementation Guide
Our new implementation guide will walk you through the basics you need to know to adapt ESSENTIAL and BUSINESS PLAN of Easy Project quickly and painlessly. The goal of this manual is to get your application into a state where you can start managing simple real projects with real people in a short amount of time.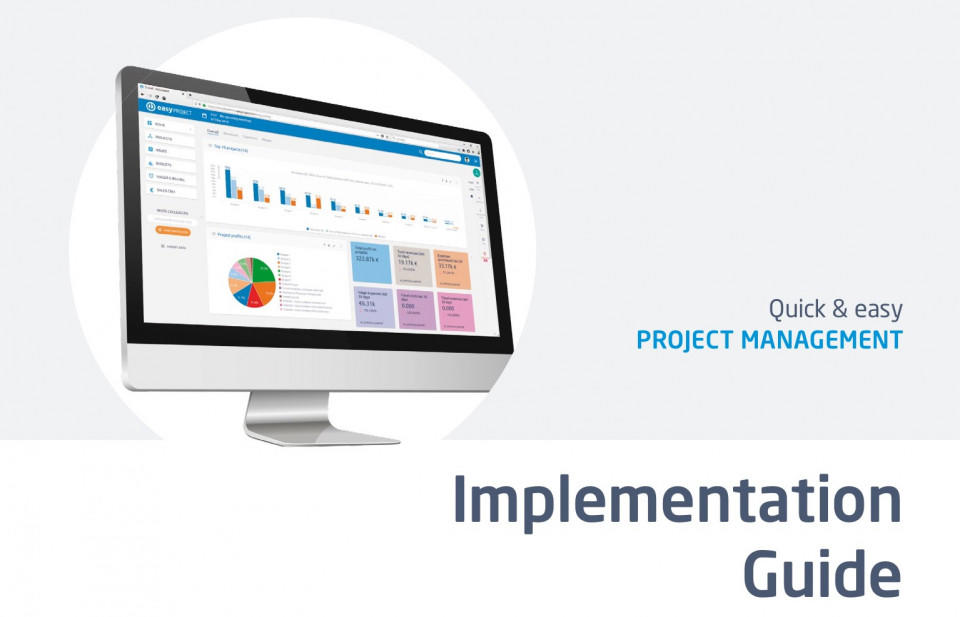 Read the implementation guide
OR
Try It Free

PLATFORM PLAN is not covered in this document, because it is strongly recommended to purchase this plan with implementation. Detailed pieces of information, documentation and all video training can be found at Training Center and Documentation.
Take your first steps towards easier project management. Learn about basic Easy Project features and how to apply them in real environment!
Easy Project 2019 is a professional project management software for you, your team, and the whole company. It is based on the best PM practices like WBS, Gantt chart, Scrum, Kanban. It is extensible with modules for Resources, Finances, Help Desk, Business Intelligence, and DevOps toolset.
Make your projects easy & efficient since your beginning with Easy Project.