WebDAV - online editing
WebDAV - online editing
WebDAV can be enabled in Administration » Settings » General.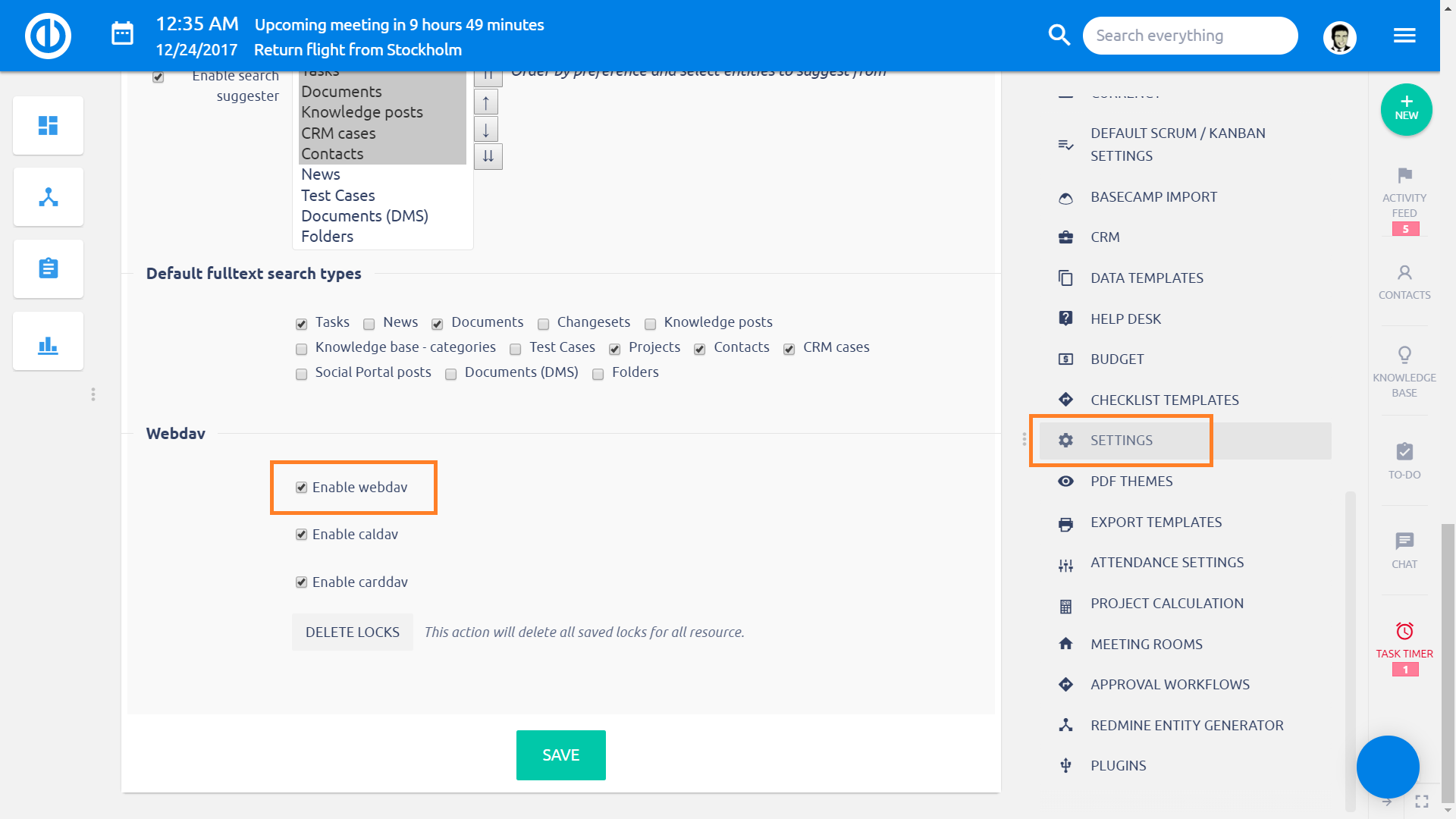 WebDAV has been expanded to function with MS Office, adding to the current Libre Office compatibility.
When opening a document, click the cloud icon.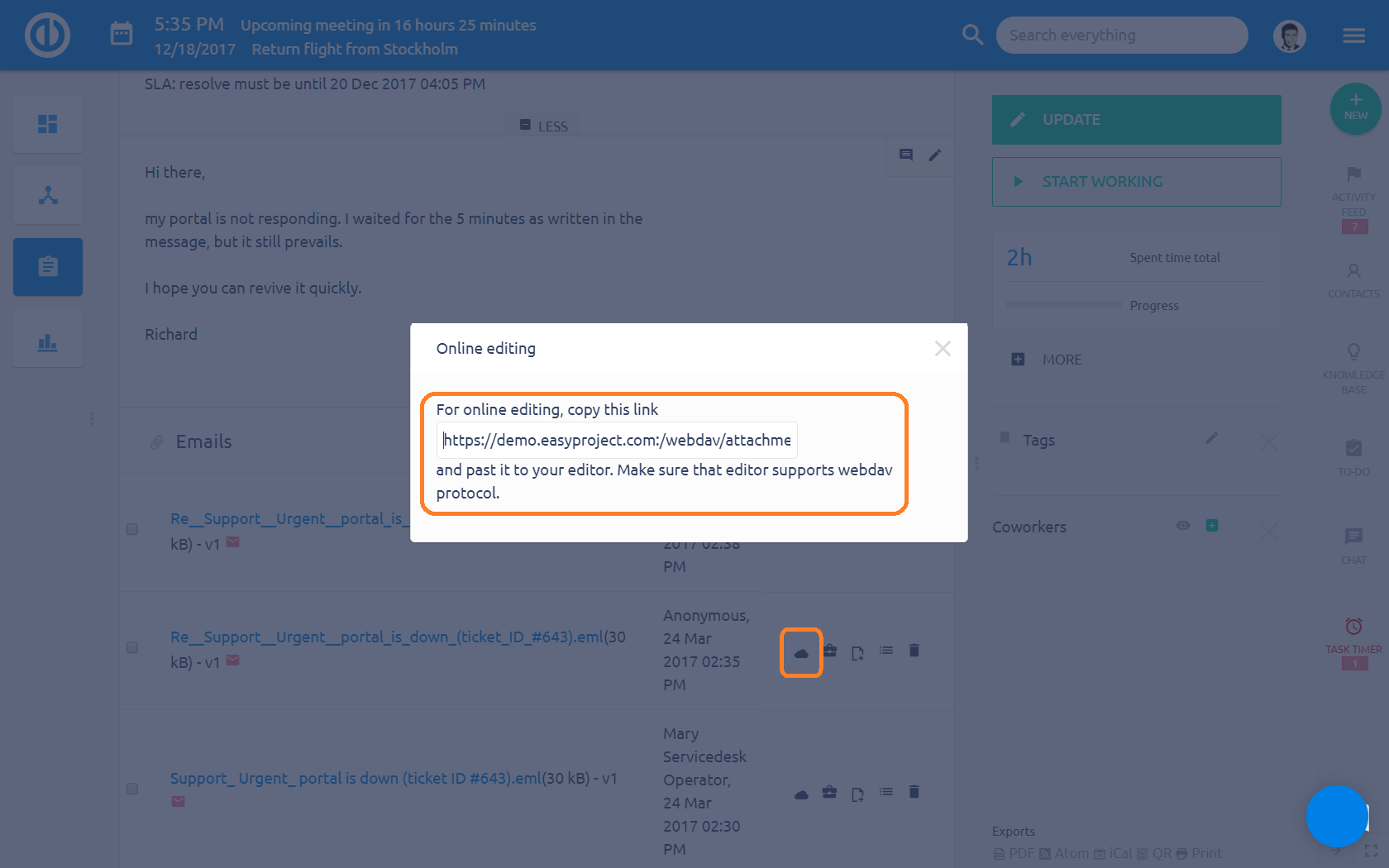 Copy the link and paste to the dialogue for opening files in Office.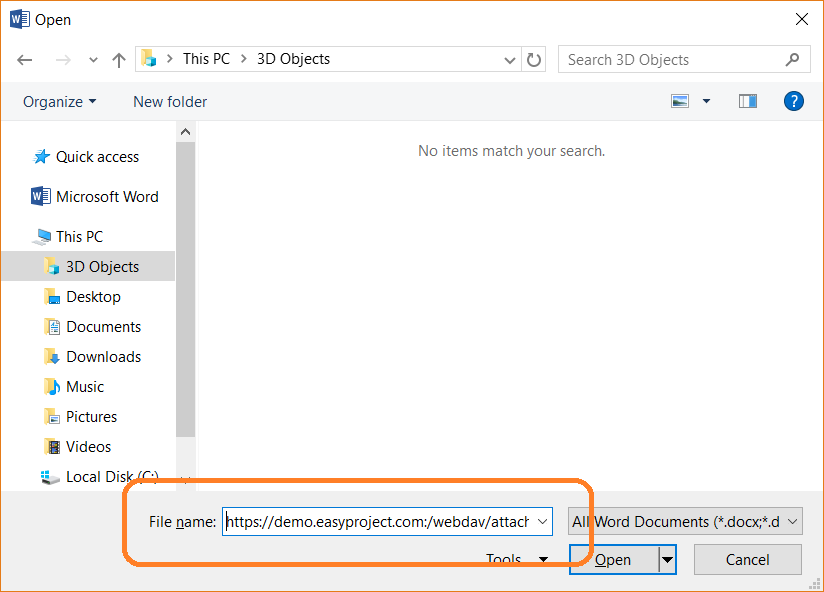 You will be prompted to enter your credentials in Easy Redmine. You may save the login for further use.
After working on the document and changing the files, just save it. The changes will be saved as a new version of the same document and you won't need to upload it again.