Content
CRM
Easy Project's CRM solution allows you to register your leads and contacts, keep track of all communications, and integrate them with your lead-generating solution. From the first contact to the quote and paid invoice, Easy Project CRM has everything you need.
Lead - Contract Management
With Easy CRM, you can manage all processes from creation of a lead to invoice. Leads can be generated from forms, imported, or created manually. With advanced filtering options, you can set up a sales pipeline and opportunities lists.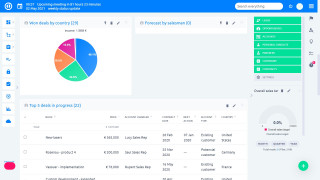 Contact Management
Well-organized contact information will save you time, prevent information loss and streamline the communication process. Your personal contacts are always available in the right sidebar and can be synchronized with other devices.
Sales Manager Dashboard
The Sales Manager dashboard will help you to remember upcoming meetings, resolve immediate issues, and keep track of team performance. Remove the hassle of managing through numerous apps and do everything in Easy Project.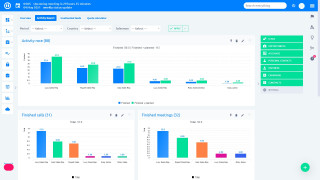 Sales Consultant Dashboard
Let Easy Project take care of organizing your contacts and meetings while you concentrate on your core responsibility: helping potential clients and making your numbers.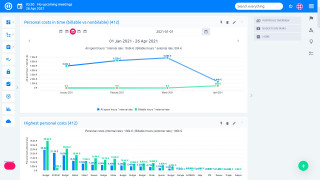 Additional information
Master your projects easily
Easy Project is ready to serve you
The best project tools integrated together...