What Changes You Should Expect In 2021's Project Management: A Few Thoughts On Homeoffice, Strategy, and Waterfalls
When clickbait articles on the next year start popping up, you know it's December again. But whether it is a Chinese horoscope or Project Management, rather than serious thinking, you get a safe list of very obvious things, not inspiring ideas nor valuable thoughts.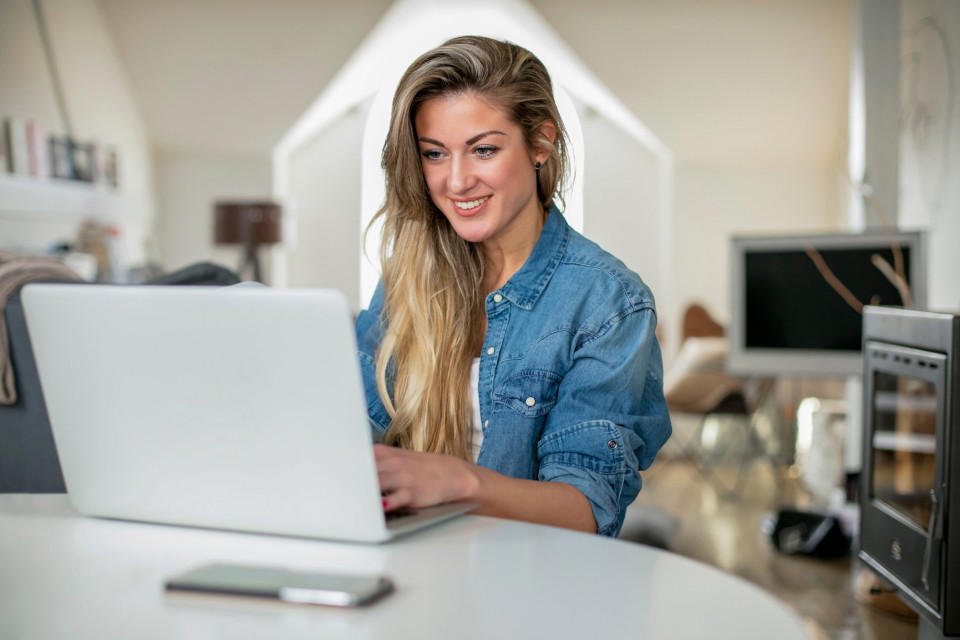 Funny, because Project Management is constantly evolving, and this year has definitely accelerated several changes. While some methods we find more useful than ever, others prove to be no longer effective. Learn about changes to expect, and how to get yourself ready.

1. More people "homeofficing" – is that good or bad?
We often hear that working from home is a new trend. This is not entirely true. Many companies have been using a home office (or a partial home office) for their employees for years. The trend is rather about accepting working from home as a necessity due to Covid-19.
At the moment, many people welcome the change. But honestly, after a year, we might see this type of advertisement: Amazing benefit! The good old classic work in the office, where you can actually meet people in person. Furthermore, project managers see working from home with a different perspective, asking themselves: How will I be able to coordinate my team effectively and deliver on time? Well, here are some ideas for you:

Follow the first-hand ideas – eg. how our project manager has solved issues by organizing chats and rescheduling meetings,

Eliminate your worries with perfect time management and time organizing – accurate time tracking and detailed time reports,

Use Calendar for planning your meetings – see who and when is available and plan all the important meetings (such as milestone meeting) in advance,

To reduce the number of disturbing notifications from e-mail, chat apps, and mobile phone, keep all your communication at the same place. Use a chat tool that is integrated with your PM software.
So what about remote working? Ignoring it wouldn't be wise, just as automatically taking it as a benefit. It will be important for project managers to prepare responsibly for it. To do this, use the right tools, set clear rules (and possibly also some new ones) within the team and unify communication on as little channels as possible.
2. Once you get into the waterfall, start sprinting
In terms of project management, is it better to be flexible, or to stick to the plan no matter what? About the project management "duel of styles" – Agile vs. Waterfall – we wrote in the past, and it was a tie.
However, most experts speak in favor of agile management. We believe that a combination of the two approaches is what indicates the trend.

"The waterfall will not disappear. The trend
will be to combine it with an agile approach."
Agile - when you don't know in detail the individual requirements and the scope of the project, or the final form of the product, you need to be flexible.

You divide the project into sprints, each of which consists of individual tasks. You sort these by priority, and then your team starts working on it;

You continuously get feedback on individual outputs/deliveries, so you can incorporate it directly in the development phase;

More and more of your clients are getting used to agile project management;

It's based on interpersonal communication, which moves the project itself forward.
Waterfall - when given in advance, what the project consists of, how much work it takes, and what's the scope.

You know the individual deliveries within the project = you know its fixed scope;

Resources are interdependent (if task A is not completed, work on task B can't start, if B isn't done, then you can't move to C, etc.);

Suitable for clearly defined projects;

Ideal for using the popular Gantt Chart.

The Combo – when some parts of the project are clearly defined and some are not.

Perfect for experienced project managers who are acknowledged of the previous two styles' advantages;

Suitable for larger projects consisting of several smaller tasks, such as an advertising campaign – you can use the Waterfall approach for some common formats (online banners, radio spot) and the agile approach for less common formats (tailor-made special gift for the competition);

3. Distance motivation? Integration! (Or From Project to Portfolio and Strategy)
With the growing number of companies and people operating through remote working, the question of employee motivation will inevitably open up. A corporate breakfast and a dog in the office are passé; a much greater benefit will be the ability to listen to each other and involve colleagues in processes important to the company.

"The era of the 'dog-friendly
office' type of benefit is gone."
The senior project managers and the portfolio manager should (at least at a certain level) become part of the company's strategic planning. Thanks to clear tools and functions in modern software, it is now possible to read from your data – where are the current threads, and what opportunities are awaiting. Take, for example, the Global Gantt or the Financial Panel - they provide an objective overview of the status of your resources, projects, and money and provide a basis for planning further projects and the company's principal direction.
Integrate your colleagues. Give each other the opportunity to participate in something bigger, and involve portfolio managers - they can come up with ideas themselves.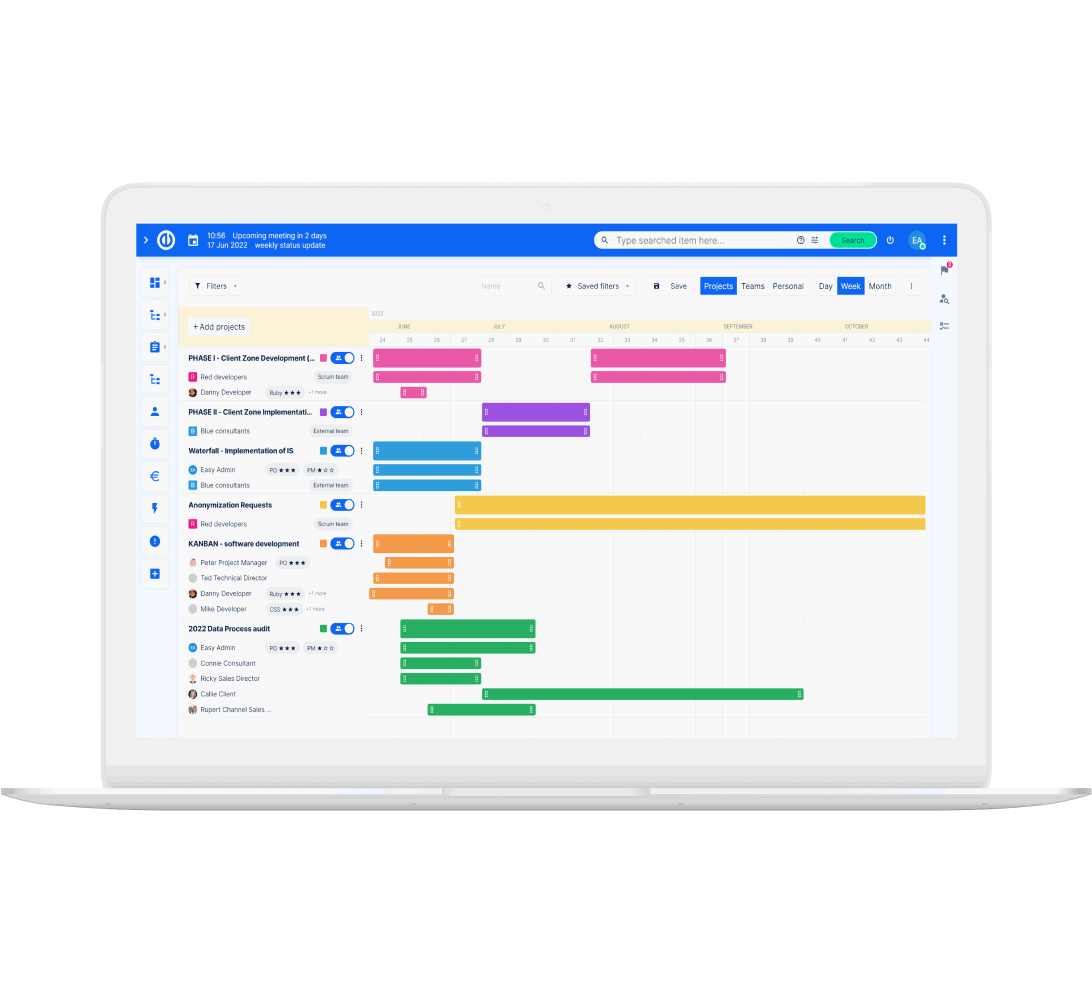 Ready to manage your projects no matter what 2021 brings? Easy.
Get all powerful tools for perfect project planning, management, and control in one software.